Brown is the new black! This fall brown outfits are going to be so popular among modern women around the world. The color may sometimes get zero recognition by fashionistas, and many women don't even embrace it in their wardrobe. But, this fall is an absolutely exception. We will be seeing brown outfits styled in a modern, elegant and sophisticated way. If you thought that you don't like the color brown, this article will change your mindset completely. Scroll down the page to see how we are going to make you adore styling and wearing brown outfits.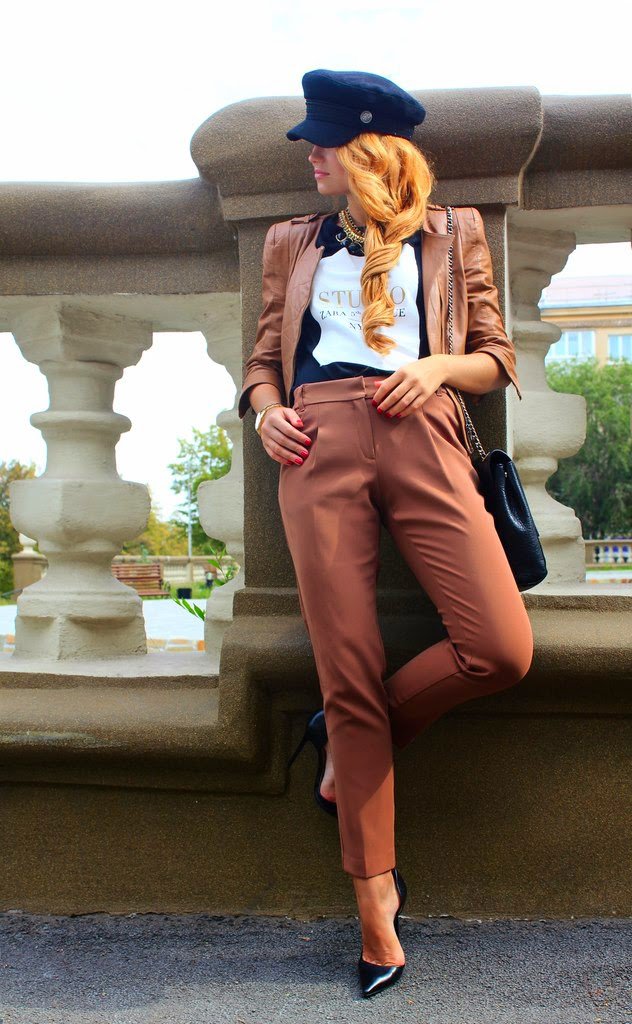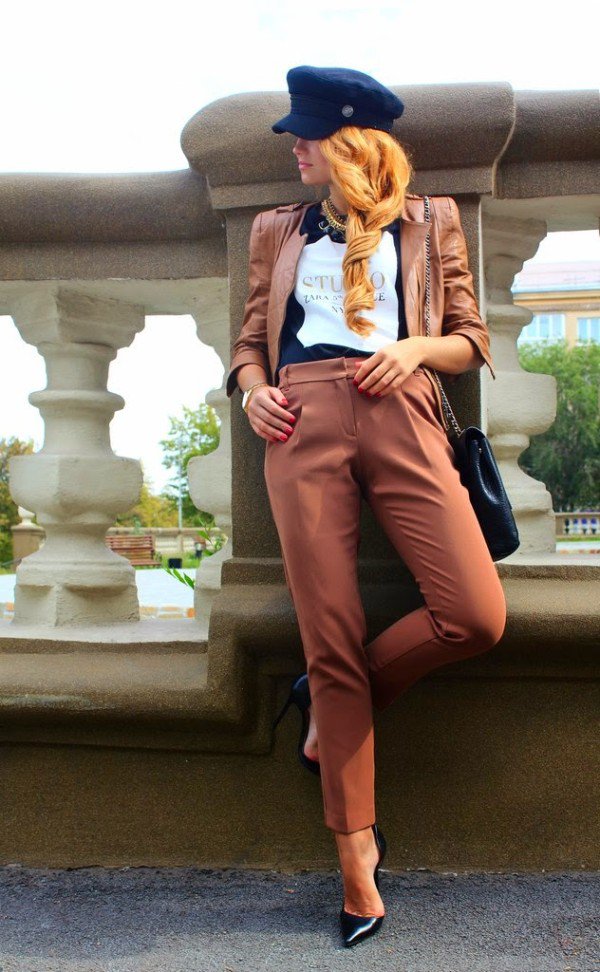 source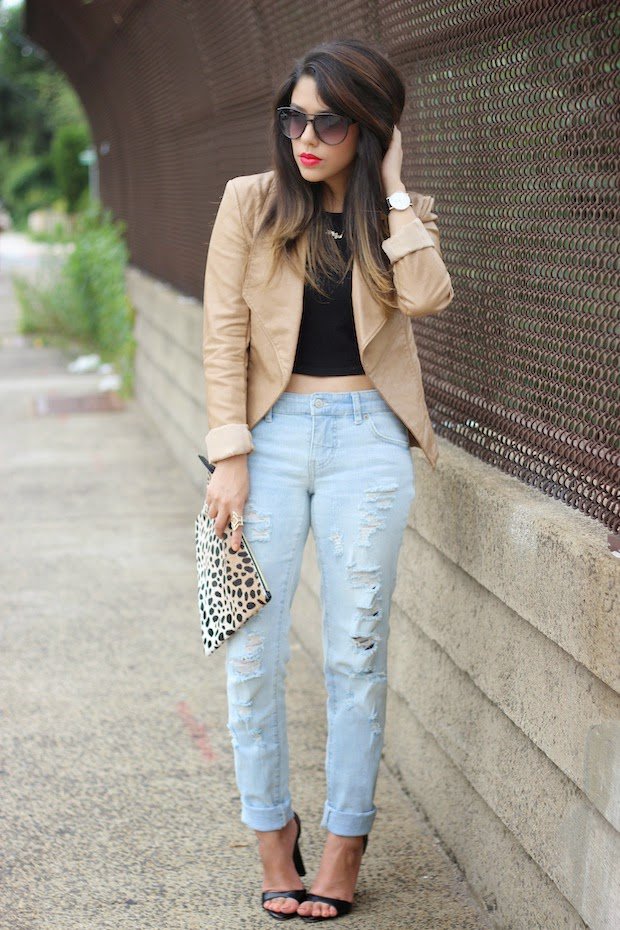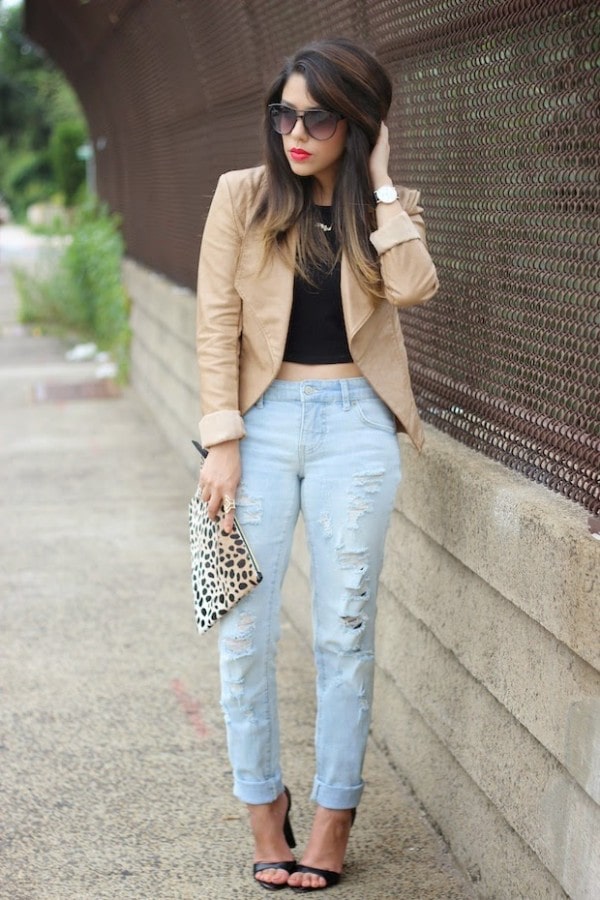 source
How to wear brown and look stunning?
There is no doubt that brown will be trending this fall. We can already see many fashion influencers styling brown outfits everywhere around us. The great part of the trend of wearing brown is that you probably already have some brown staples in your wardrobe that you weren't wearing because of a lack of inspiration on how to style them the right way. If you still have not incorporated brown into your wardrobe, it is finally time to do it.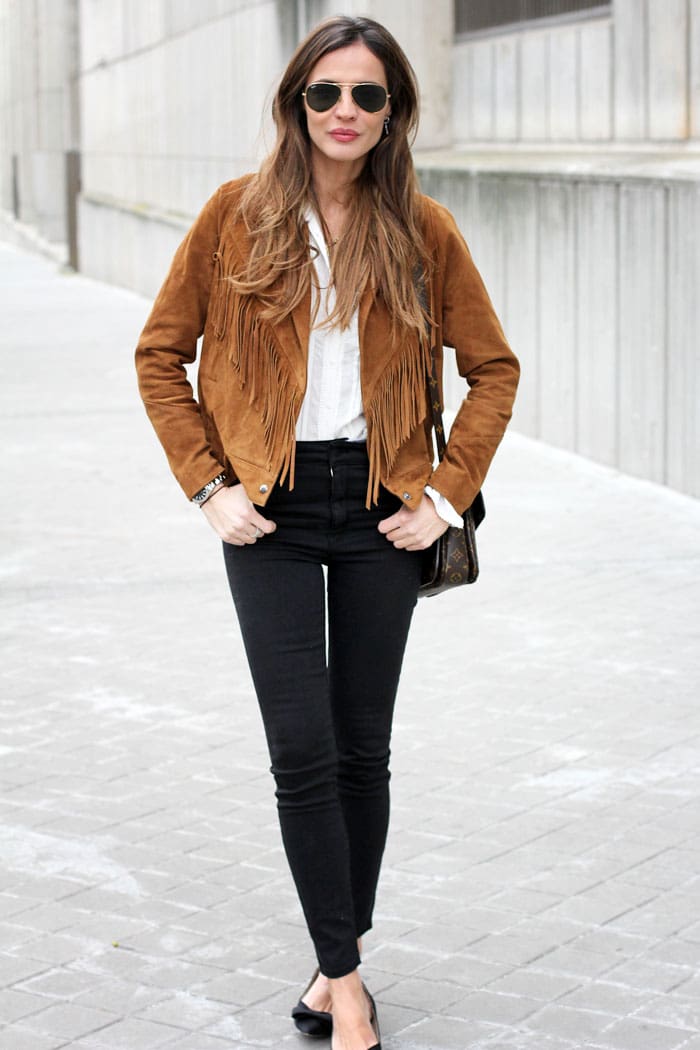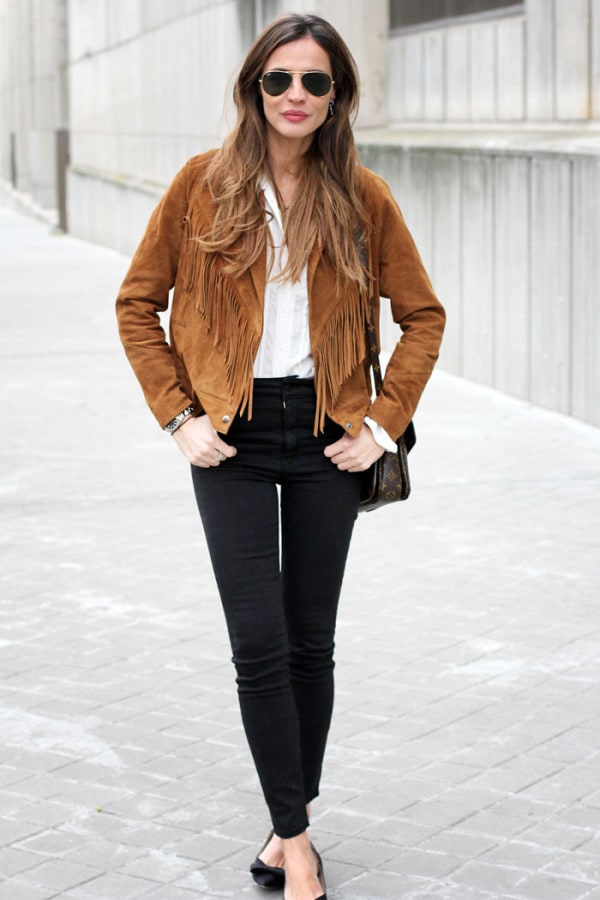 source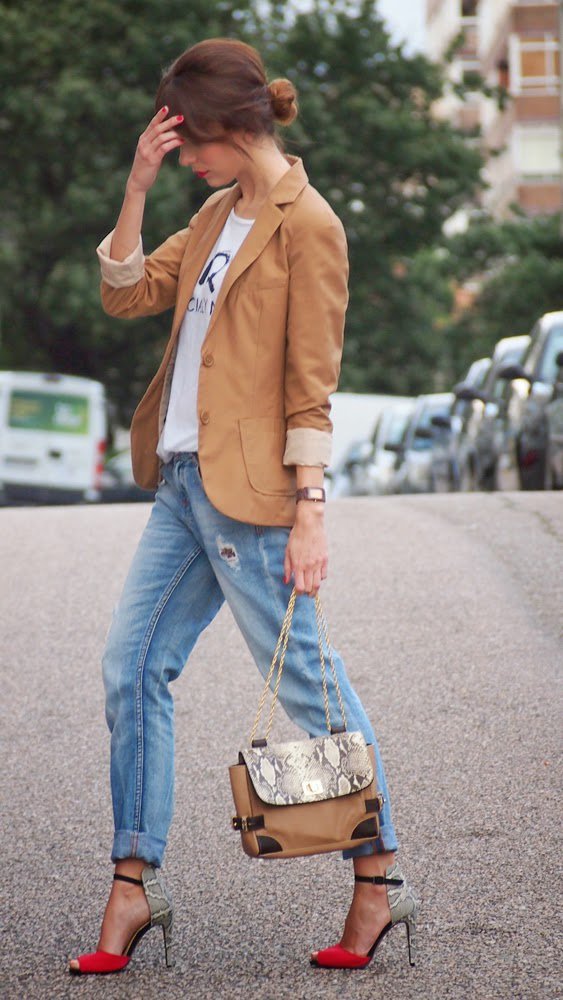 source
How can you add brown to your wardrobe?
You may think that brown is difficult to be style. No, you are wrong! It is easier to wear than you ever thought. Brown comes in so many different shades from chic camel brown to dark chocolate brown, so the possibilities to style an outfit that will fit you are endless.  If you are unsure about wearing brown outfits you can always start with brown accessories instead. A neutral brown piece is also a good starting point for rocking the trend for those who are skeptical about wearing brown. Brown knee-high boots, a brown tweed blazer, or even a brown bag can also be the right choice of brown pieces that are not typical clothing.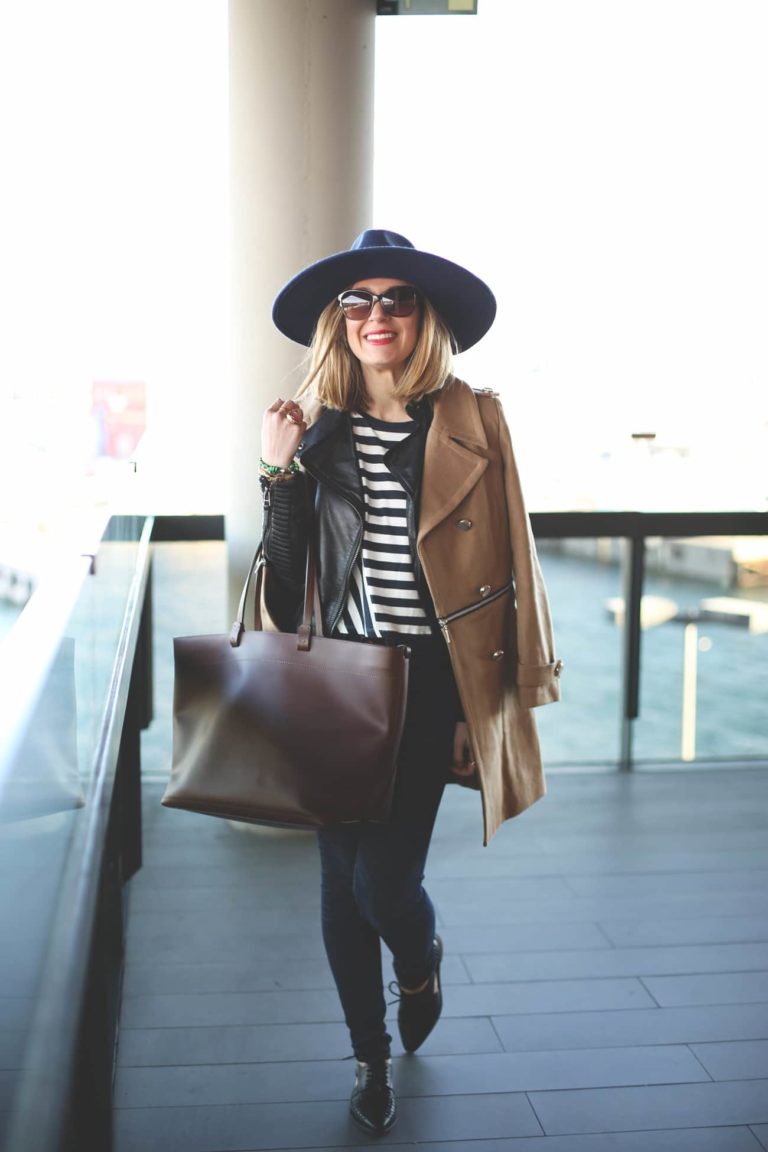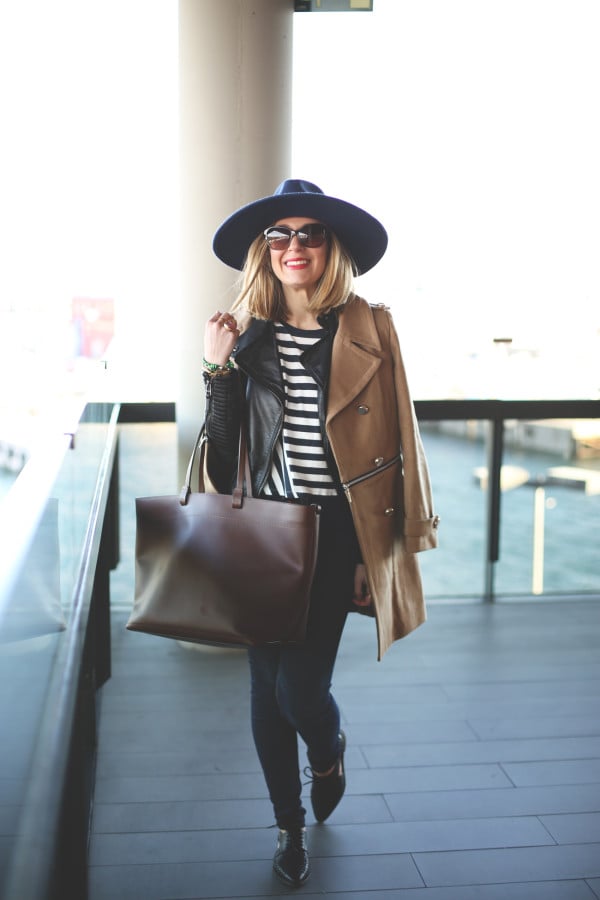 source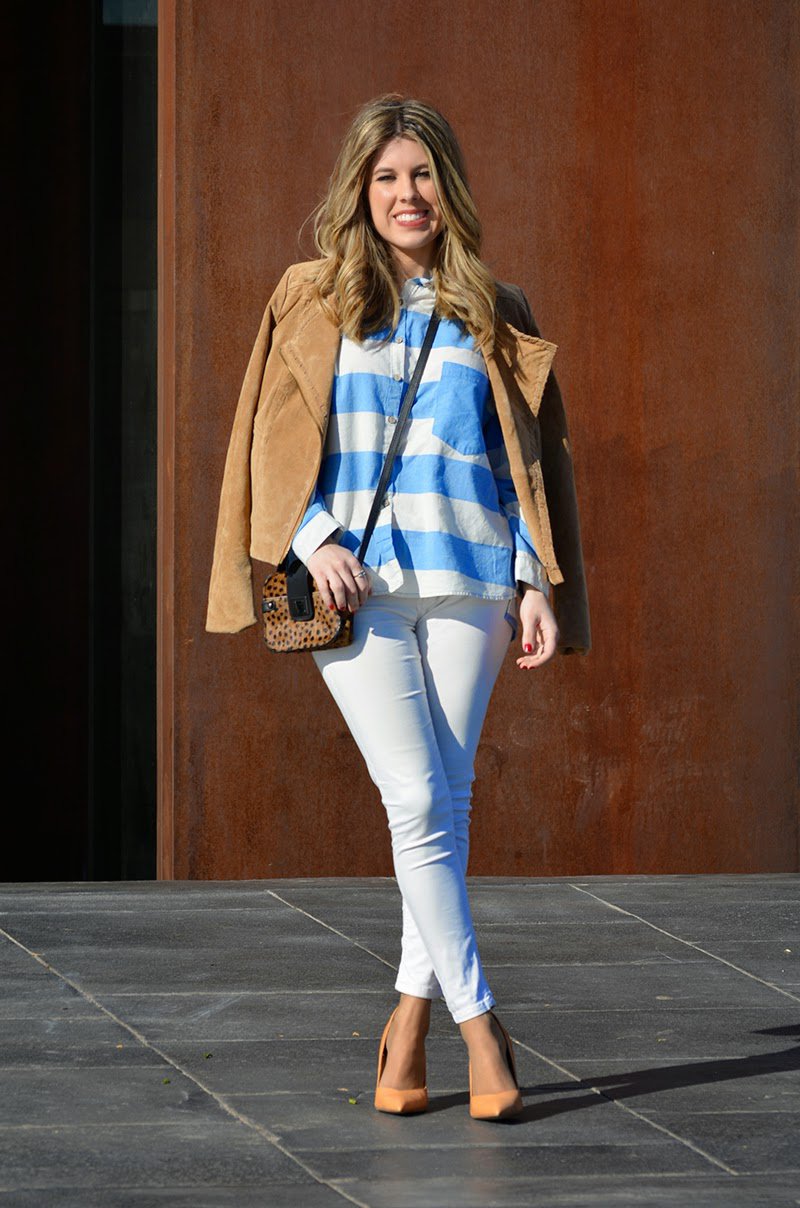 source
What accessories to wear with brown outfits?
When wearing your favorite brown outfits we recommend you opt for gold accessories. Keep your outfit elevated by adding only one focus jewelry piece. Some statement earrings or a chunky gold chain could be a perfect addition to your brown attire. When it comes to hair accessories you can always lay on the timeless black hair accessories. You can also add a little pop of color by choosing accessories in a color that pairs perfectly with brown. Try on some accessories like a velvet headband, a scrunchie, or a simple hair scarf.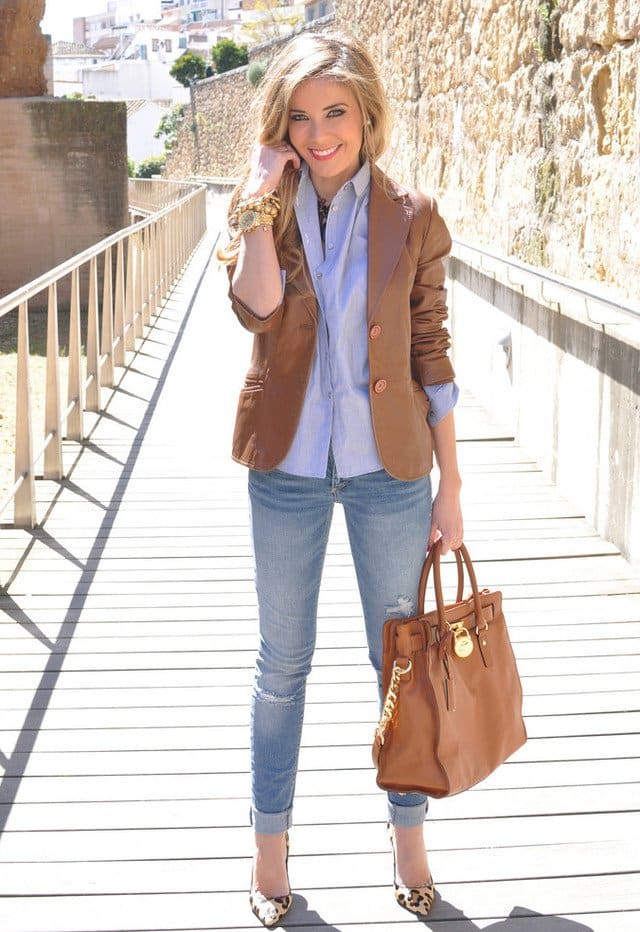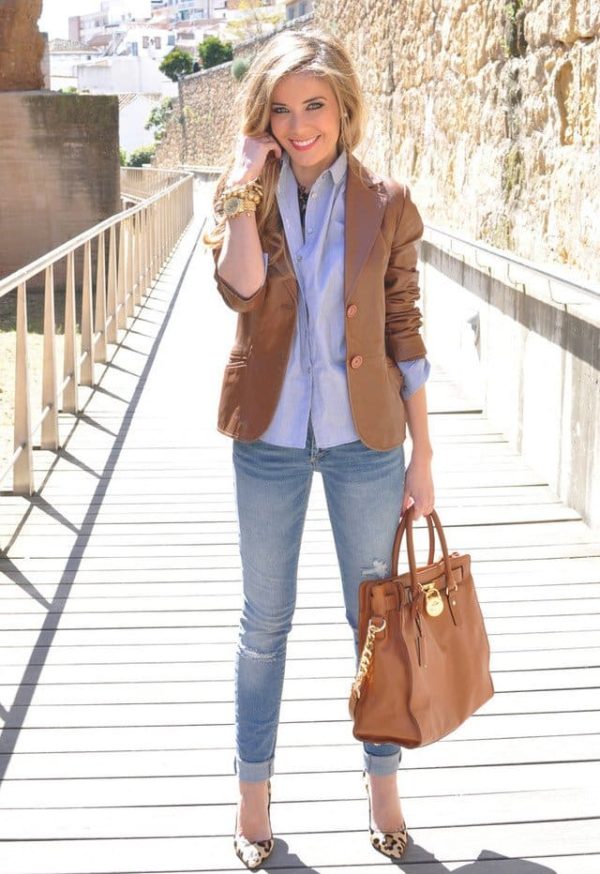 source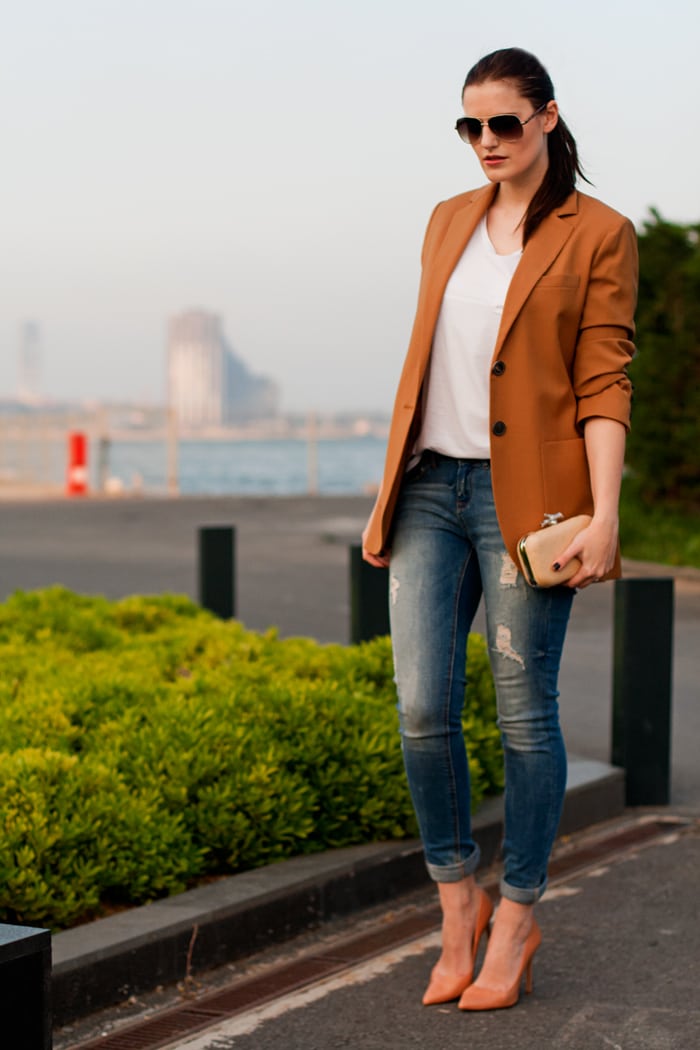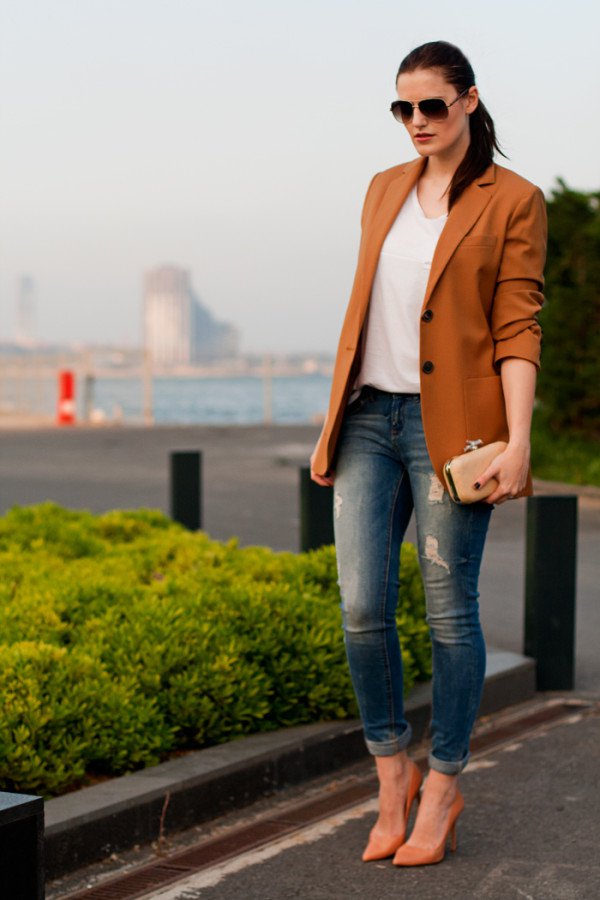 source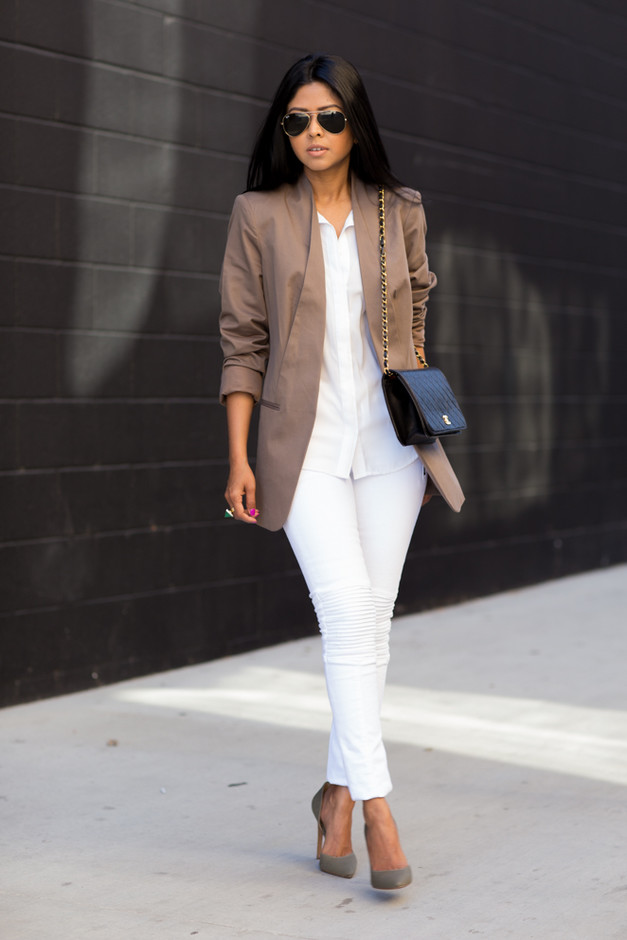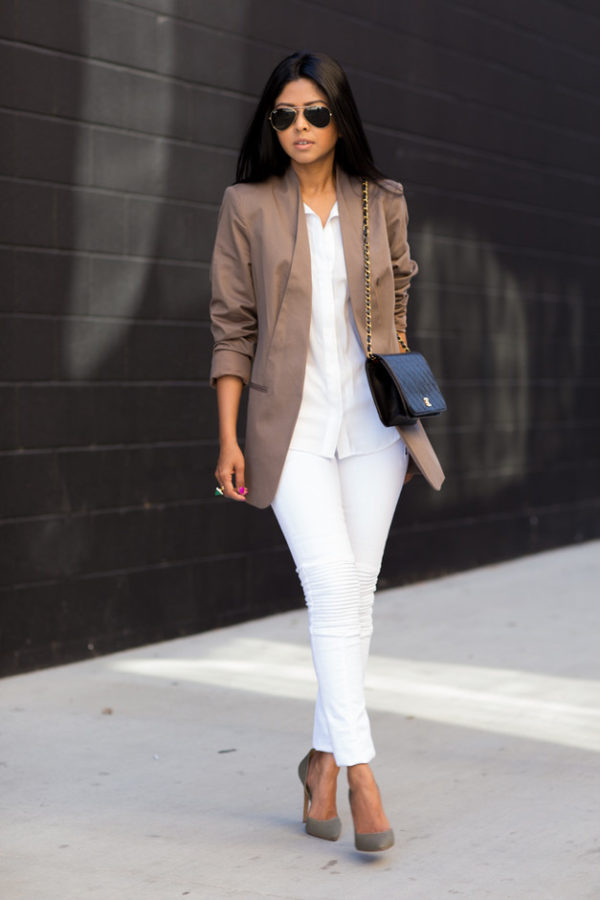 source
Go for a monochrome brown
One of the best ways to elevate brown outfits is to go monochrome. If monochrome is still too much for you, you can also opt for a tonal-brown look. All you need to do to create a tonal look is to pair different shades of brown, beige, and tan. Try to keep the tonal look balances by choosing the right shades and the right parts of the body to wear them.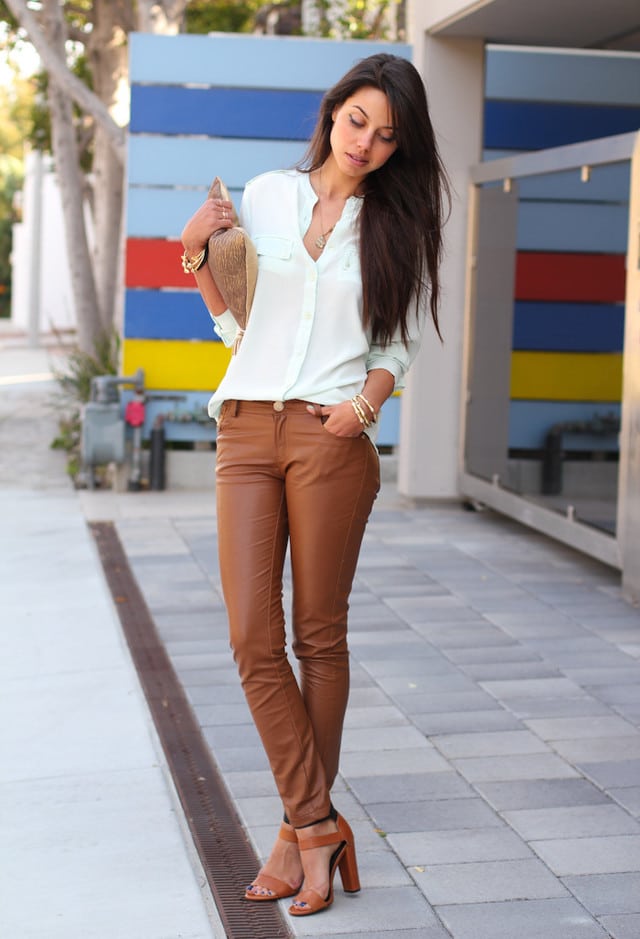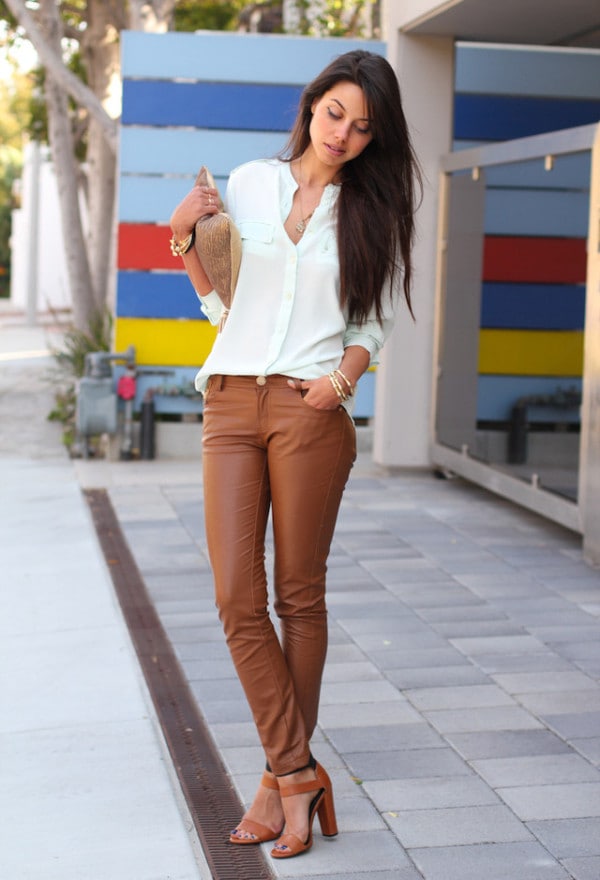 source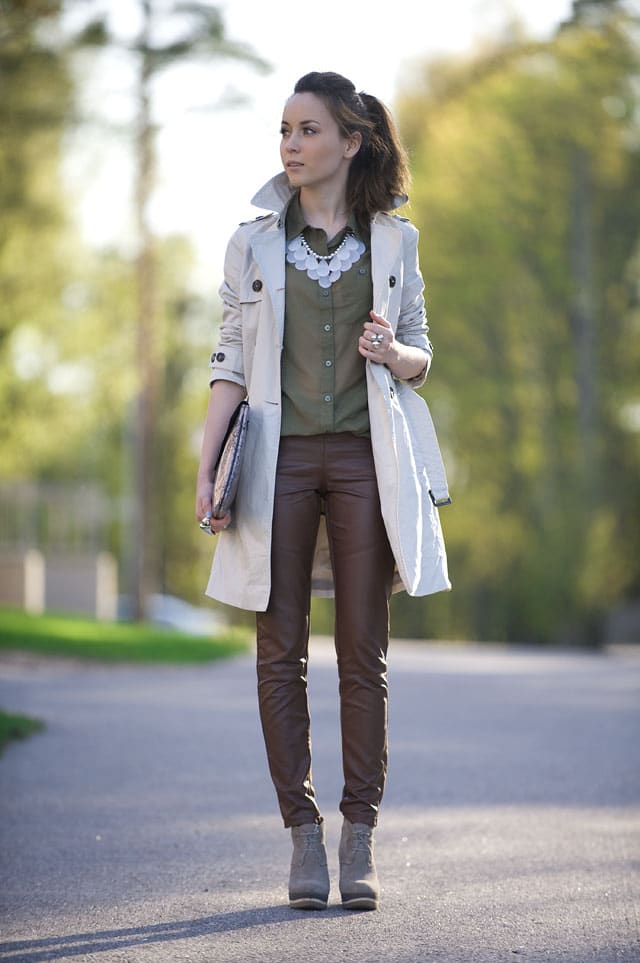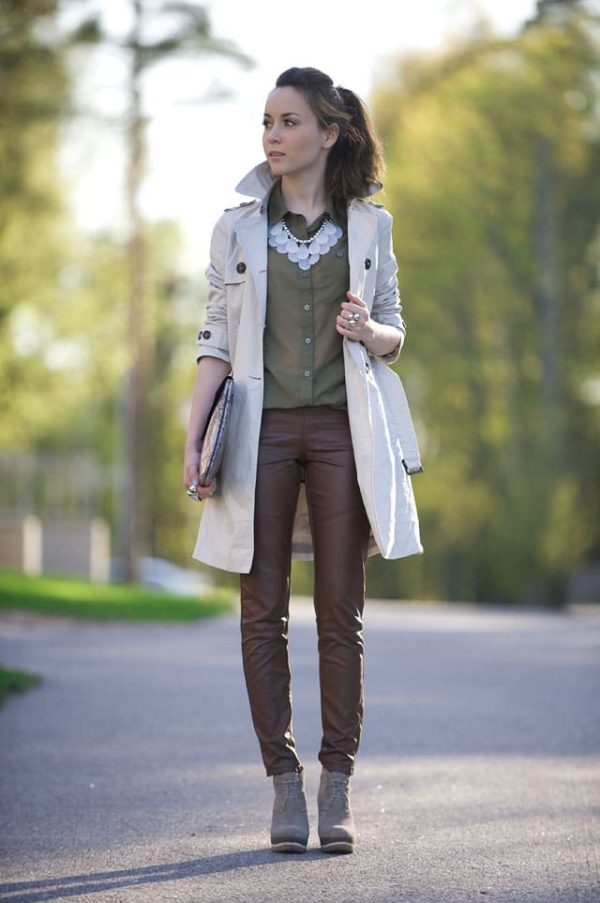 source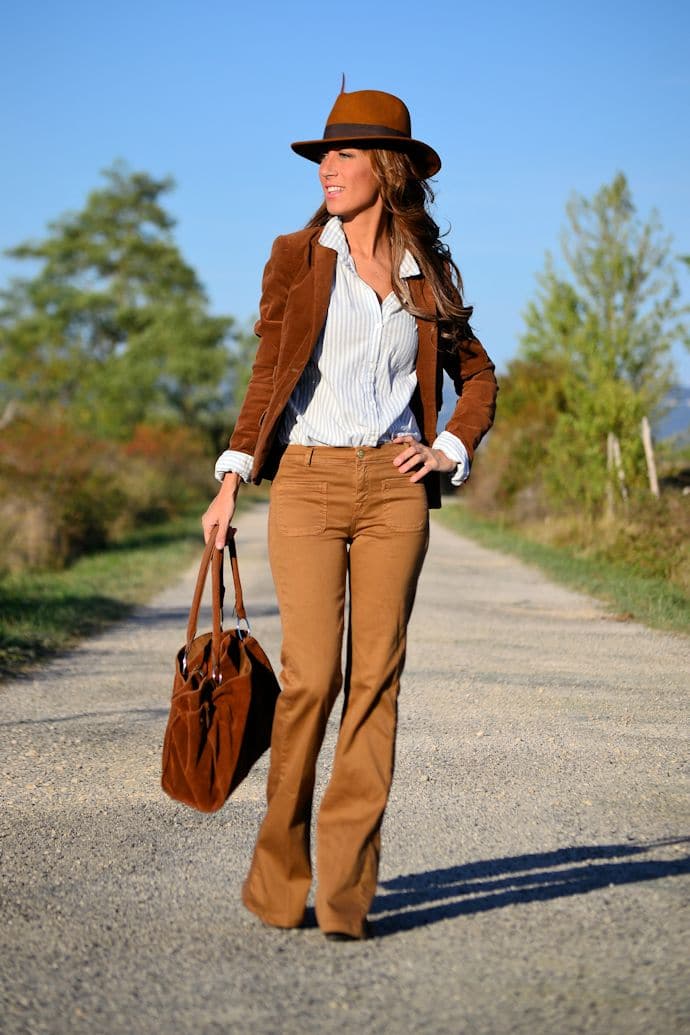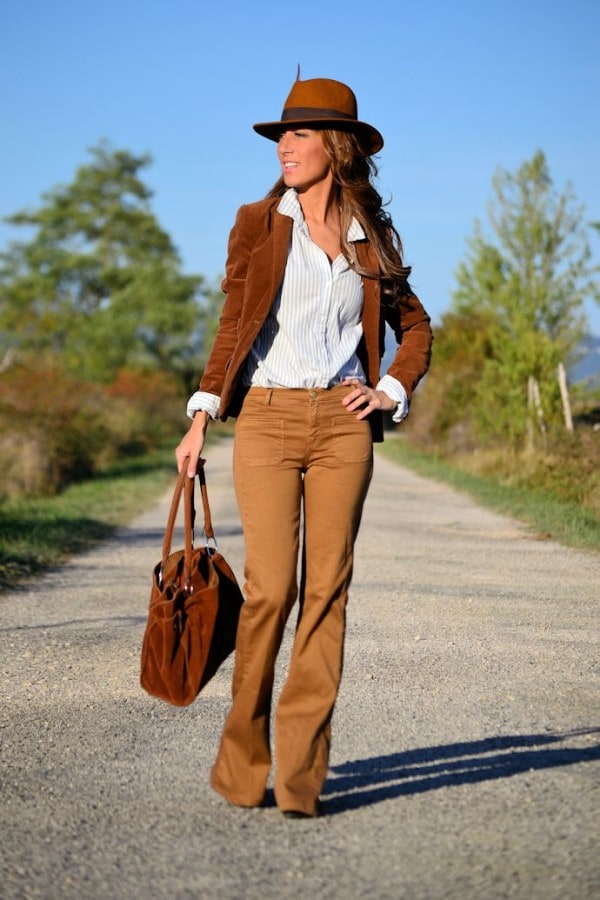 source 
Some styling tips on how to create stunning brown outfits
Add some texture.
Don't be afraid to mix different shades of brown. Beige or tan paired with chocolate brown can create a very sophisticated look.
Give the brown coat a chance. There is no better and always winning way to wear brown during fall than styling a camel coat. Most women already have a pair of them in their closets.
Let the brown piece of clothing be the star of the look. If you opt for a non-tonal outfit, then let the brown piece be the star. Choose a piece that screams drama! A coat that has a lot of texture is a perfect choice for a dramatic and statement brown piece. Some voluminous dress is also a smart option.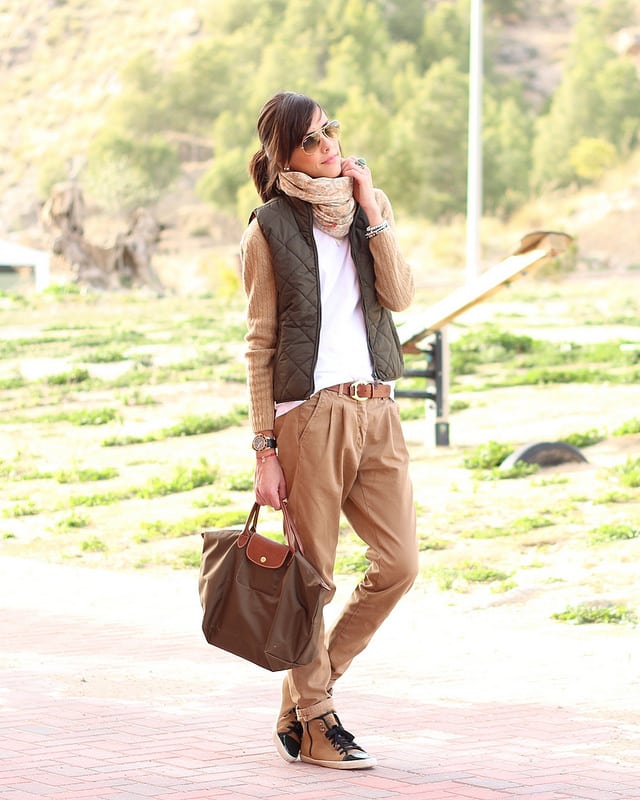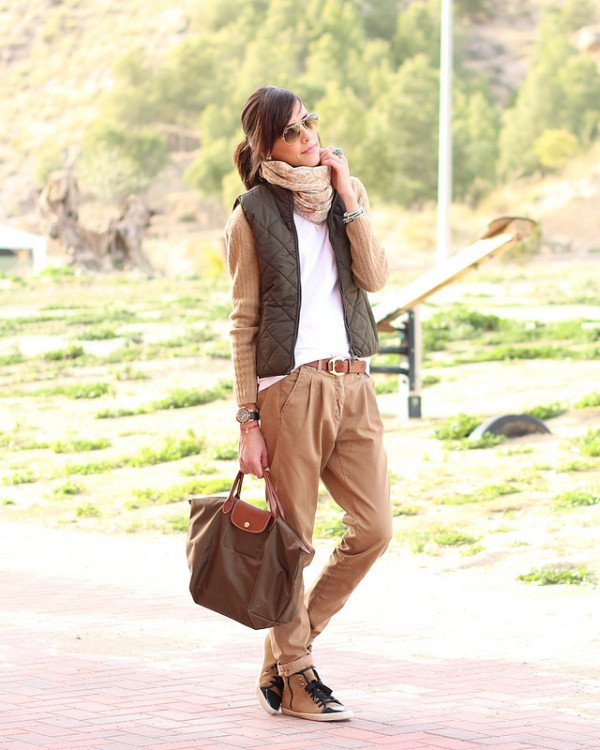 source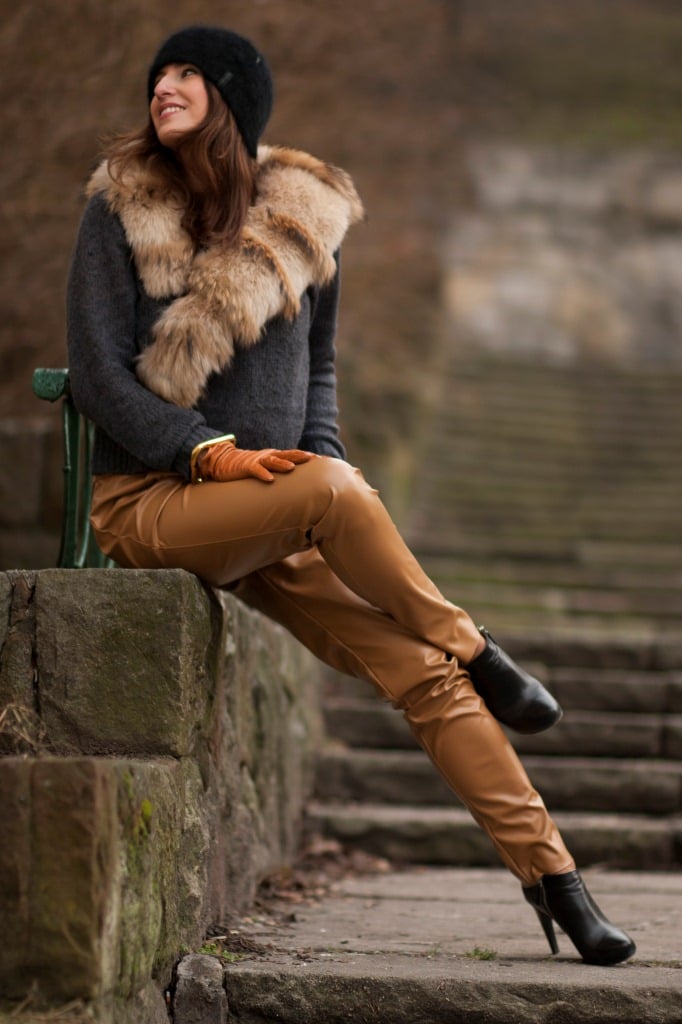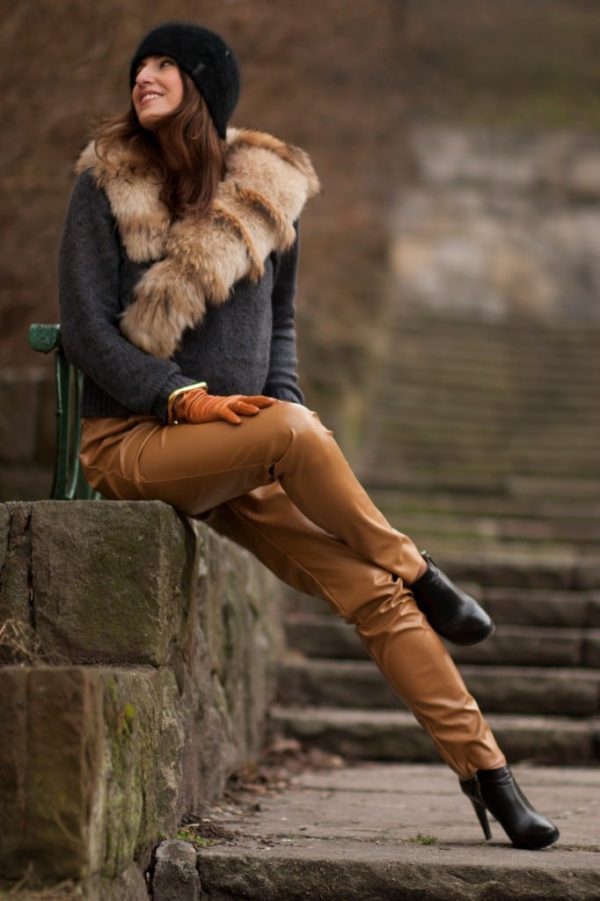 source
Add a few hints of black. Black accessories can help you break up your brown outfits. Add a statement black belt over your beige or tan outfit to break up your silhouette and highlight your waist. When you opt for darker brown shades of clothing, use a complimentary black piece to add some balance to the look.
Don't be afraid to experiment with brown prints. Brown snakeskin or brown leopard print is among the most popular brown prints of all time. They are almost timeless and you can rock them all year round. During autumn wear these animal prints as a fashionable way to incorporate brown into your fall wardrobe.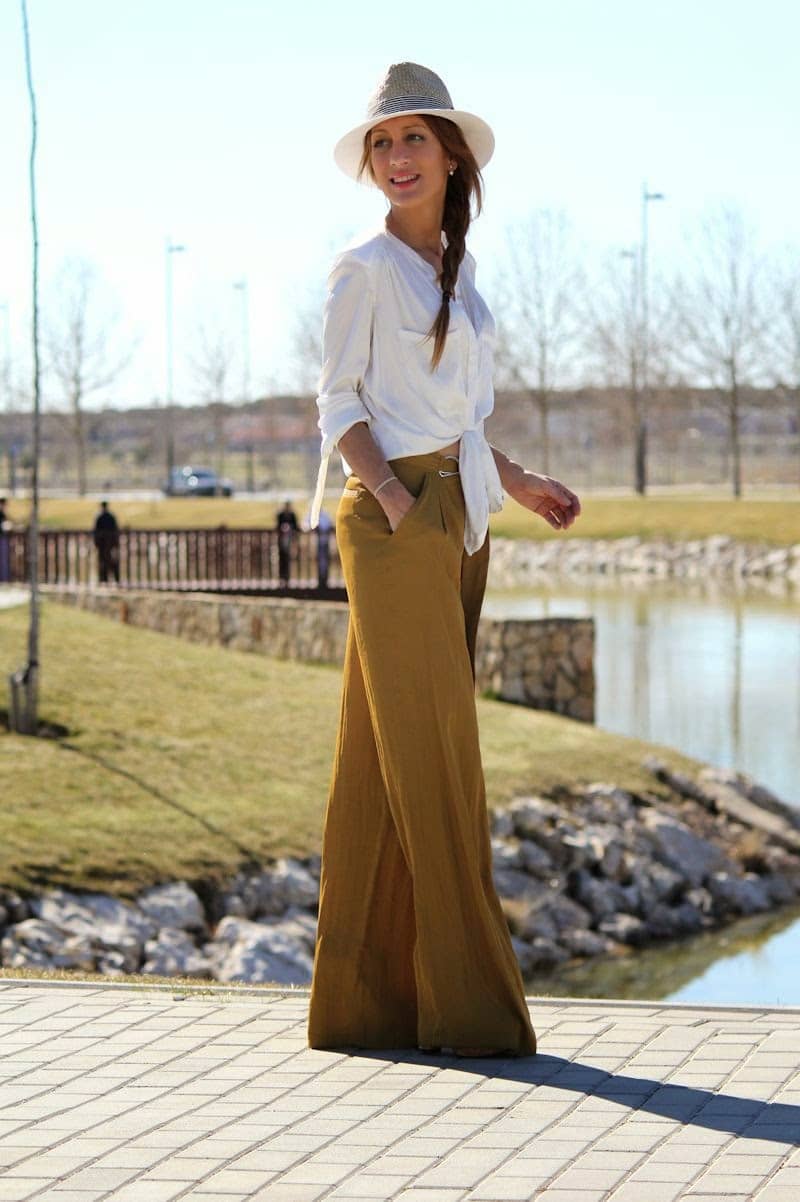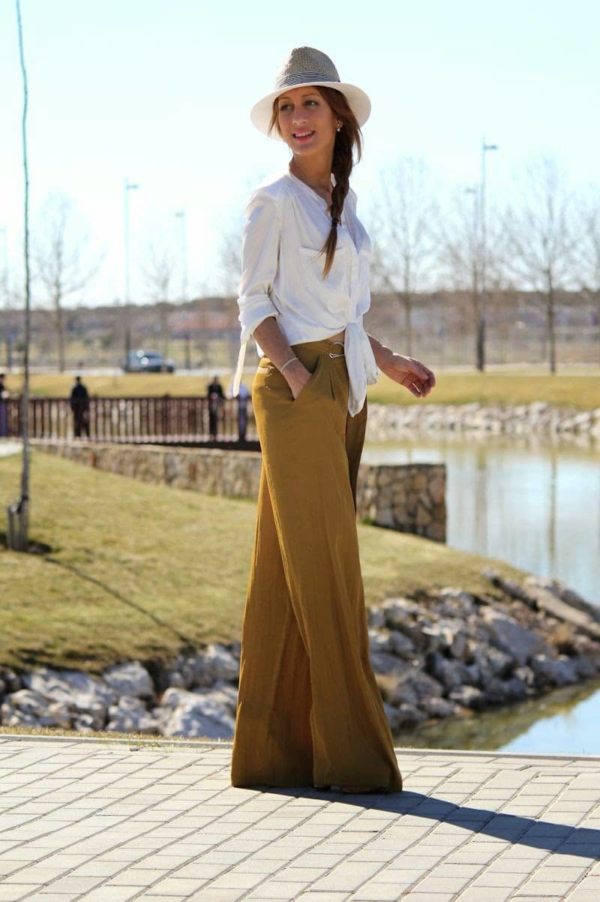 source
Gold jewelry
As we mentioned previously, the best accessories that will elevate your brown outfits are gold jewelry. Gold jewelry tends to pair perfectly the brown shades, so you can never be wrong if choosing gold to accessories your brown look.
Find your shade of brown
When wearing brown, you need to pay a lot of attention to choosing the right shade of brown. Try to opt for tones that are not too close to your skin tones. Once you become more adept at knowing the right shade for you, you can try even the "nude effect". Until then we recommend you start with shades that are not identical to your skin tone and avoid any uncomfortable outfit moments.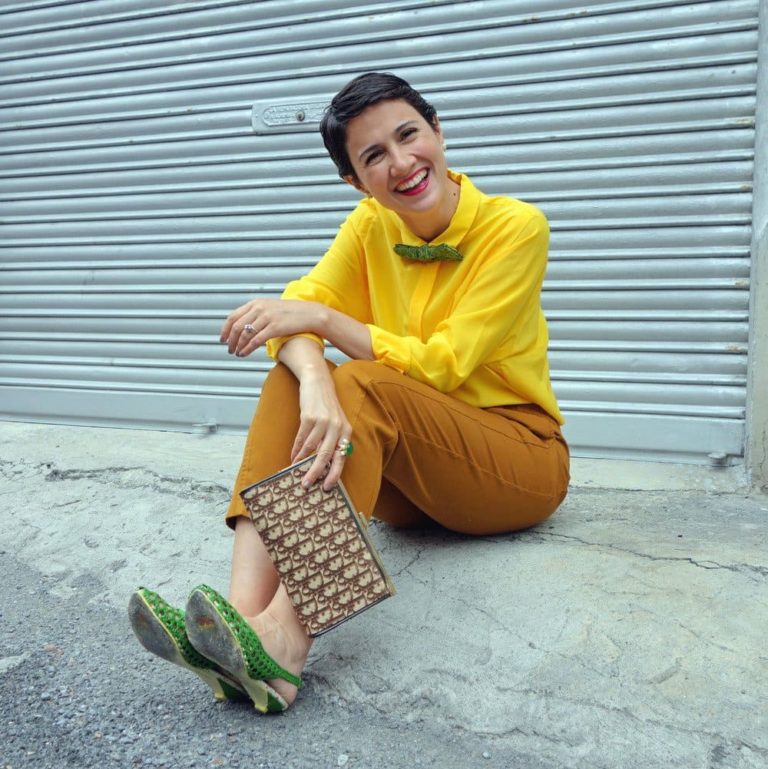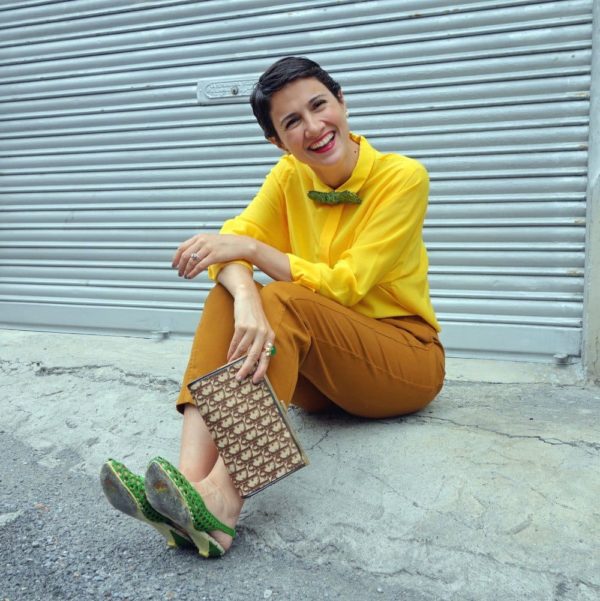 source