Today, jewelry has become an indispensable fashion accessory. There are more and more young artists who are engaged in jewelry making. As the creators launch a new fashion collection, a new jewelry collection comes out alongside it. A sense of style is not something we are born with. It is built over years, it is created on the basis of trial and error. The point is that we should know how to choose what suits our personality and lifestyle from the pile of offers. Just as in choosing clothes, in wearing jewelry, we should try to find what represents our character. We need always wear the kind of perfect jewelry that is beautiful to us, regardless of whether it is currently "in". This jewelry gives a new dimension to our overall outfit.
Also, we need to make sure that the chosen jewelry matches our age and the occasion in which we wear it. Choosing the perfect jewelry can be difficult, whether you choose models that goes with a certain outfit or, conversely, you want it to go with most of your clothes. Of course, everyone has their preferences regarding the color of metals and stones. And how to choose a design that will be your favorite for many years? Here are a few tips you can use when choosing your jewelry.
Look through your wardrobe!
If you're having a hard time deciding which stones are best for your wardrobe, take some time to sort the clothes you have. Try to identify the general style of most of your outfits. Do business suits predominate in your wardrobe, or maybe casual or sports clothes? Once you understand your style, choosing jewelry becomes much easier.
Pay attention to colors and prints.
While reviewing your wardrobe, pay attention to what colors you wear and how you combine them. For girls who prefer clothes with prints and patterns, it is suitable classic jewelry. It does not draw attention to itself. Plain clothes, on the other hand, will allow you to opt for bolder designs. Your preferred colors will help you determine which stones suit you best. If you wear black and white clothes most of the time, then almost any jewelry will suit you. Because almost any stone will suit well as focal point in your outfit.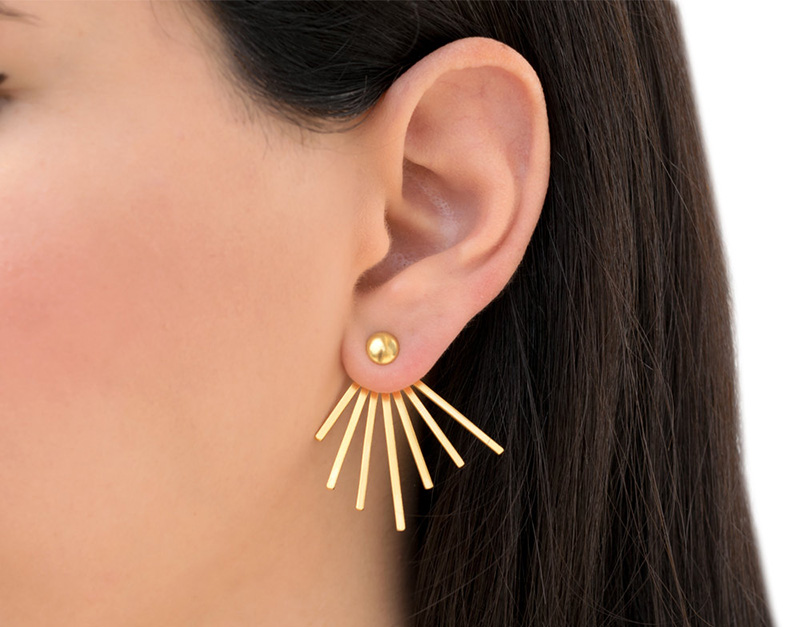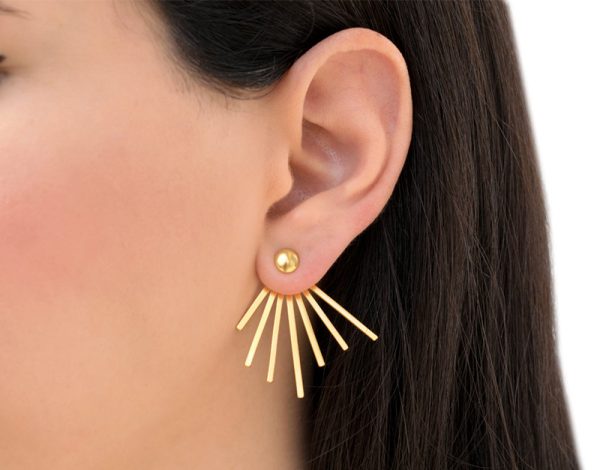 The style of the dress.
The first important thing when choosing perfect jewelry, is the style of the dress, as well as the event you are going to. We offer to consider the main combinations of club jewelry and the cut of the dress. A dress model with a neckline can be decorated with a massive necklace or a set of thin chains. The sheath dress can be combined with massive necklaces made of stones and large bracelets. The model with a closed fitted top, goes well with a string of beads that can be beautifully tied with a large knot.
Strive for Balance
You want your jewelry to bring a sense of balance to your outfit. To achieve this, you need to look at the color and print on your clothes. Are there busy prints? A lot of added details? Or mostly solids and simple patterns? If so, go for understated jewelry, or maybe just wear one standout piece entirely. For example, if you're wearing a figure-hugging dress with a bold print, you can skip all other adornments except for your 14-carat three-stone engagement ring. On the other hand, a minimalist outfit can benefit from a bit more sparkle. You can jazz up a monochromatic look with a chunky necklace or a couple of bangles.
Learn how to prioritize your perfect jewelry.
When choosing jewelry, you need to learn the most important principle – you cannot combine necklace, earrings and bracelet in the same color, at the same time. No matter how beautiful your gold necklace looks with new gold-colored earrings, don't wear them together. Precious metals have significant differences compared to plain jewelry, and this difference will cause confusion among the people around you. Choosing one piece is a real decision.
Women often overdo it in wearing jewelry. We know that jewelry can "elevate" even the simplest outfit, but also, by choosing the wrong jewelry, you can ruin the perfect fashion combination! That's why, when it comes to it, we should always stick to the rule "less is more"! These are the most important things that you should consider according our fashionistas from the jewelry club. Learn these simple rules, and you will always be trendy, wearing perfect jewelry for every occasion!