Colored pants may look a little intimidating at first. But, once you focus on the fun side of adding a splash of color to your look, you will adore styling them over and over again. In this article, we are going to teach you how to style colored pants like a real fashionista. Wearing colored pants at the office? We are sharing with you some pros and cons of why you need to add a little pop of color to your formal office look, too. Scroll down the page to learn anything you need to know for rocking the trend the best way possible.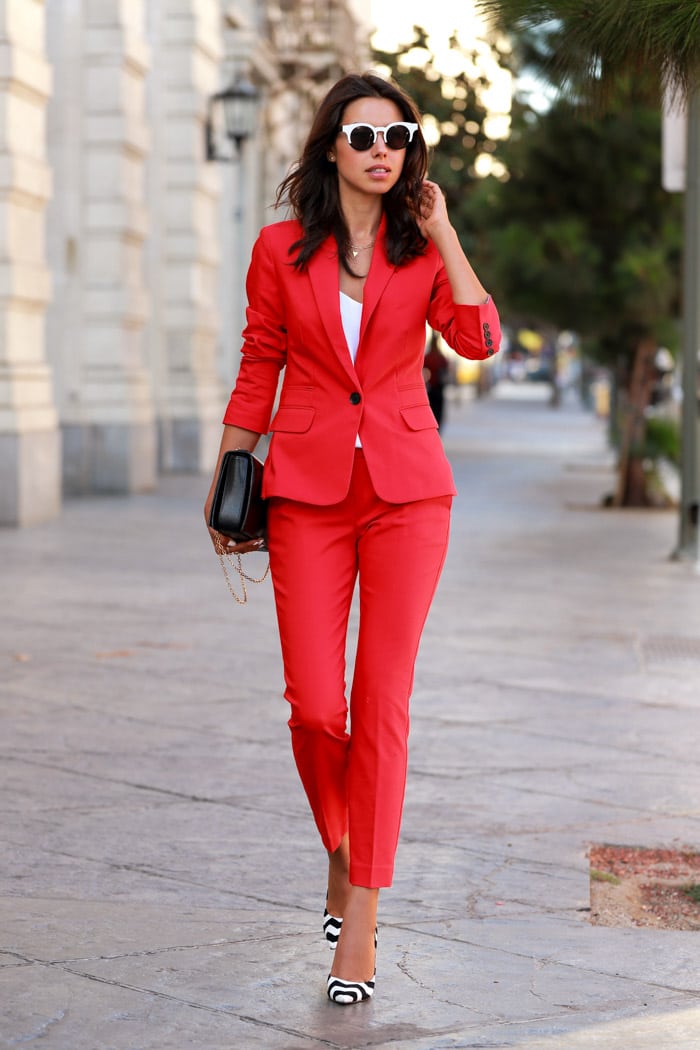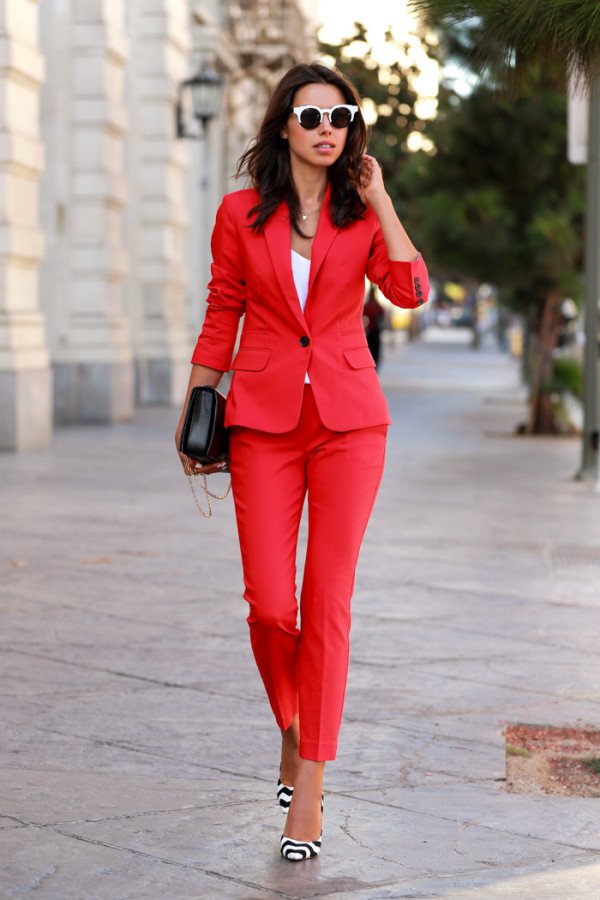 source
Vegetarian shades: eggplant, carrot, and brown pants
The so-called vegetarian shades of colors such as eggplant, carrot, and brown shades are increasingly popular nowadays. You can wear your colored pants in any of these three hues paired with a white shirt. There is no safer choice than pairing colored pants with a white shirt. You don't risk choosing a top in a color that doesn't suit well one of the bottoms. When it comes to these shades of colored pants, you can also try pairing them with a soft-beige button-down shirt. Also, you can experiment with a monochromatic look, by pairing your veggie-colored trousers with a top in the same hue, but a different fabric for example.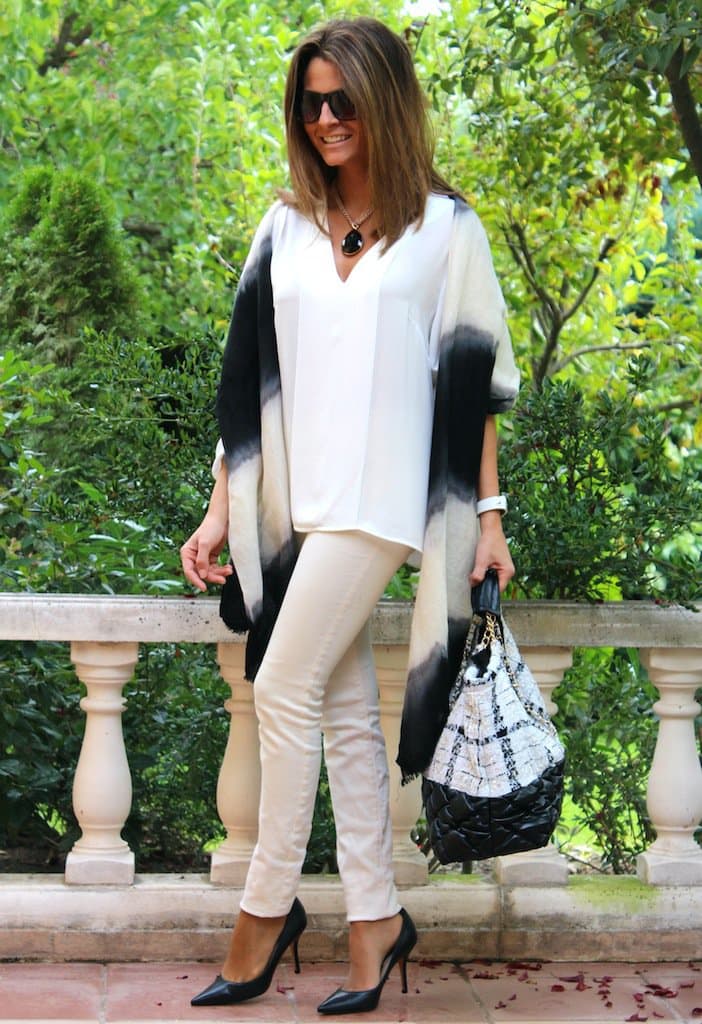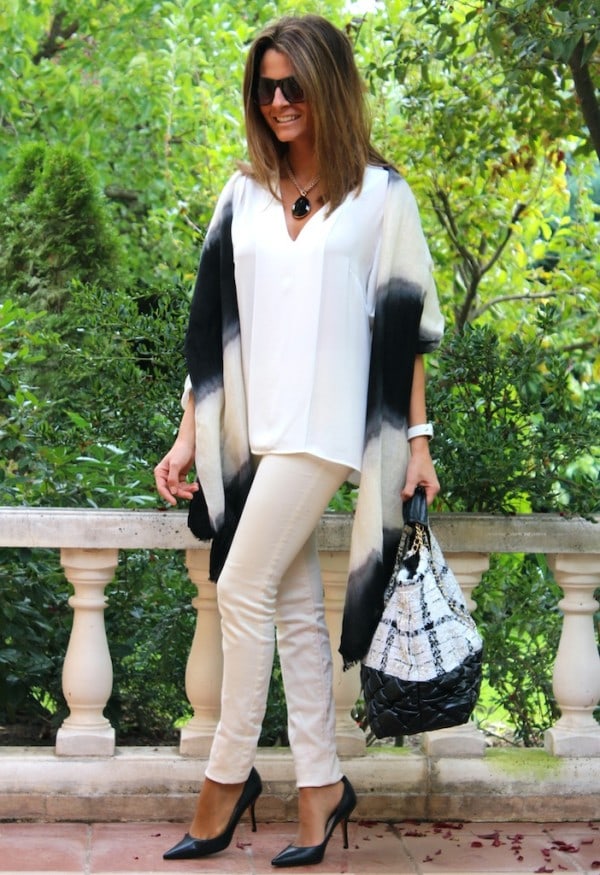 source
source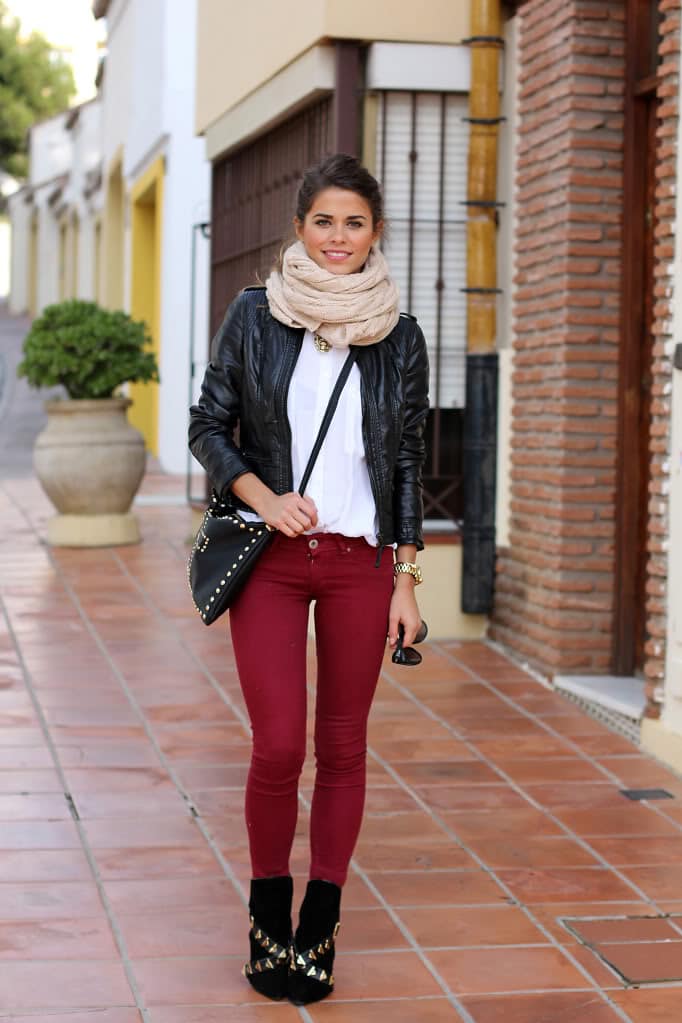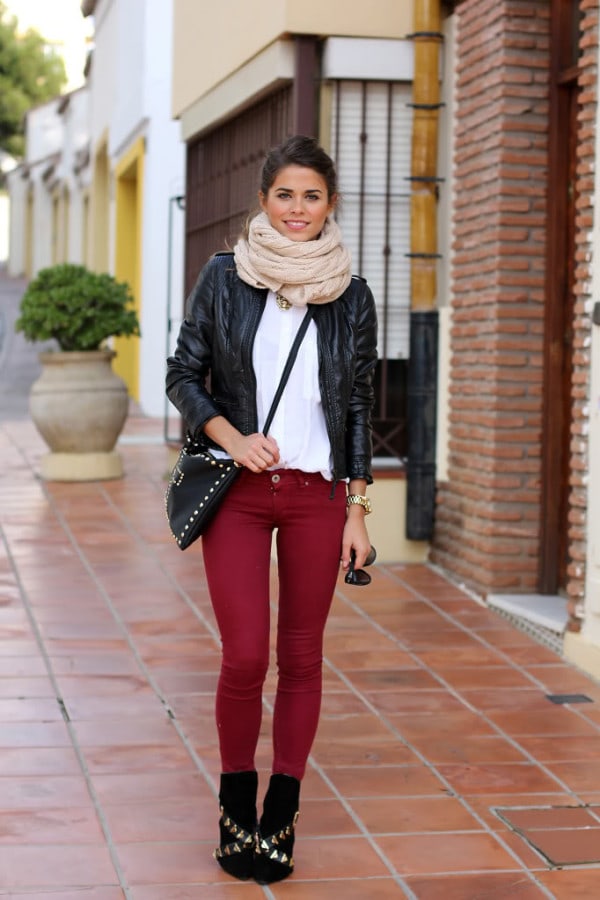 source
Bold and beautiful: luxurious fabrics in bright colors
Bold colors are going to mark this year. You can always opt for bold colored pants and pair them with a plain white tee. The only thing you need to do when you choose to wear bold-colored pants is to opt for luxurious fabrics. Satin is one of the best choices when you decide to wear bold colors on the bottom.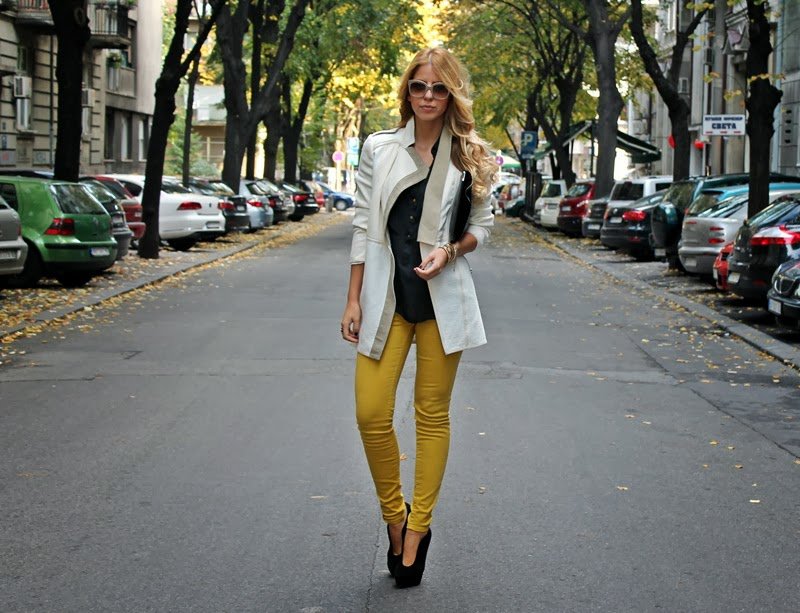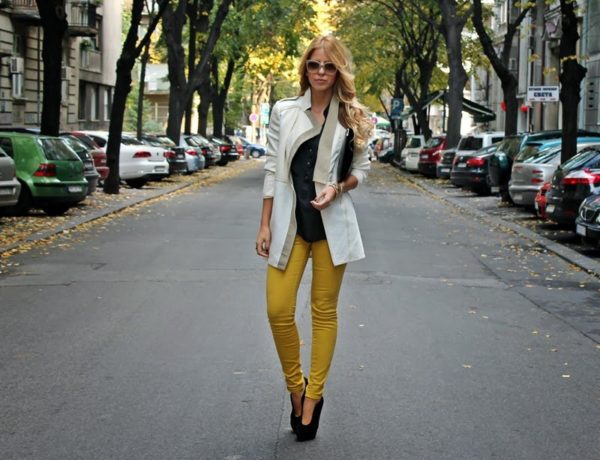 source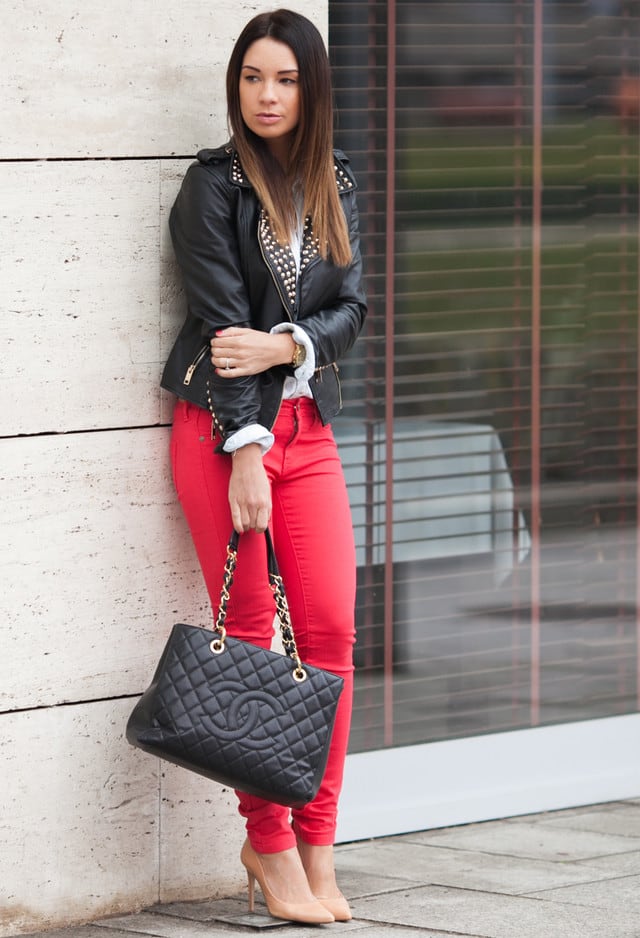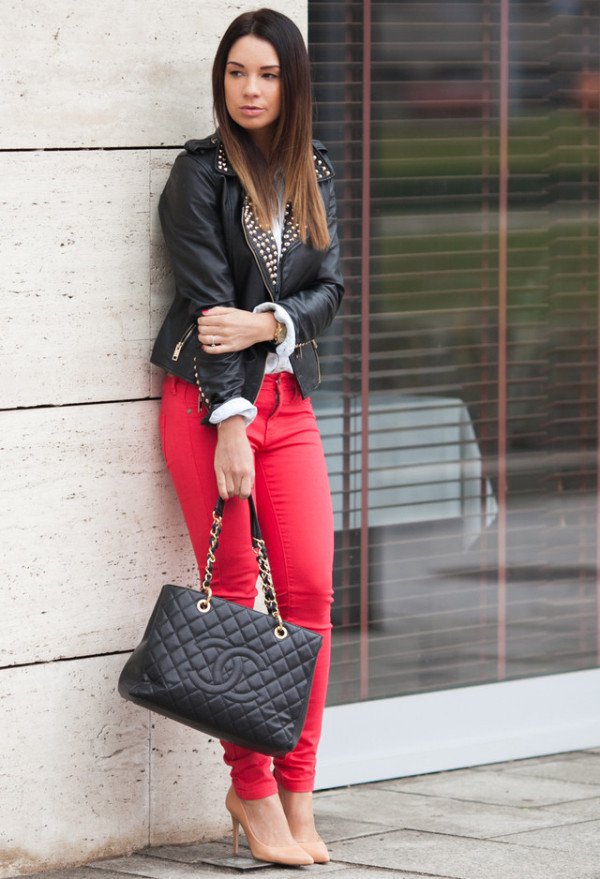 source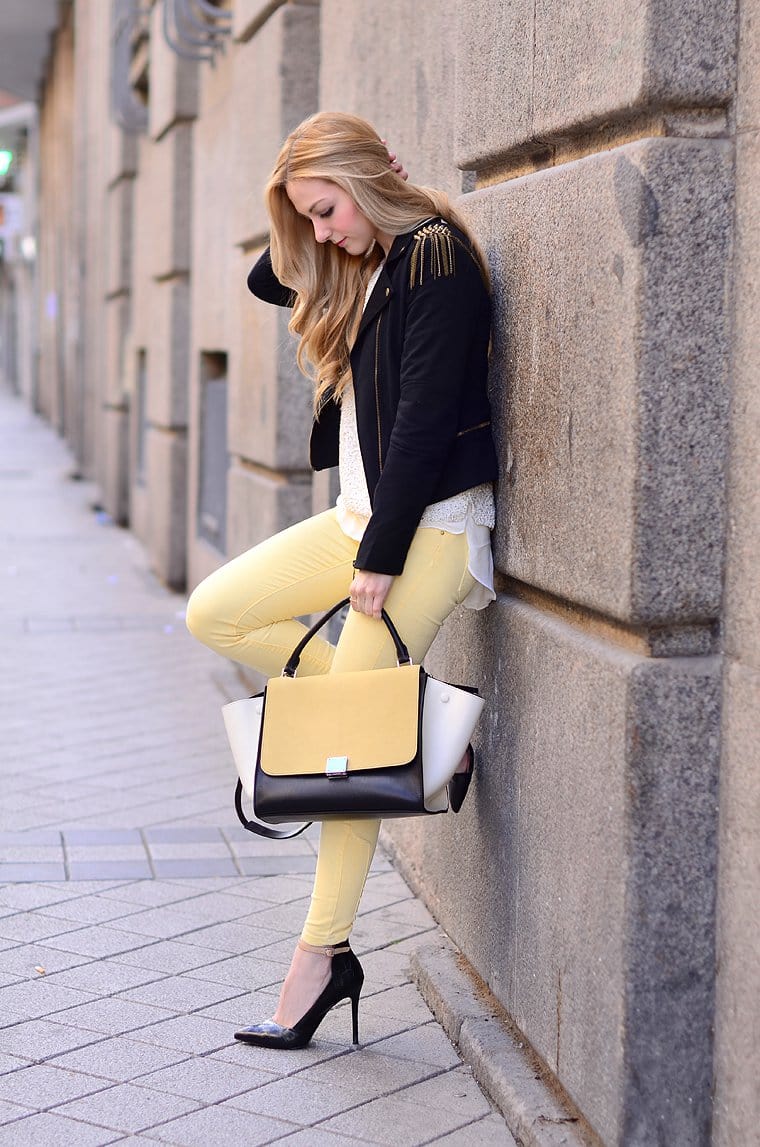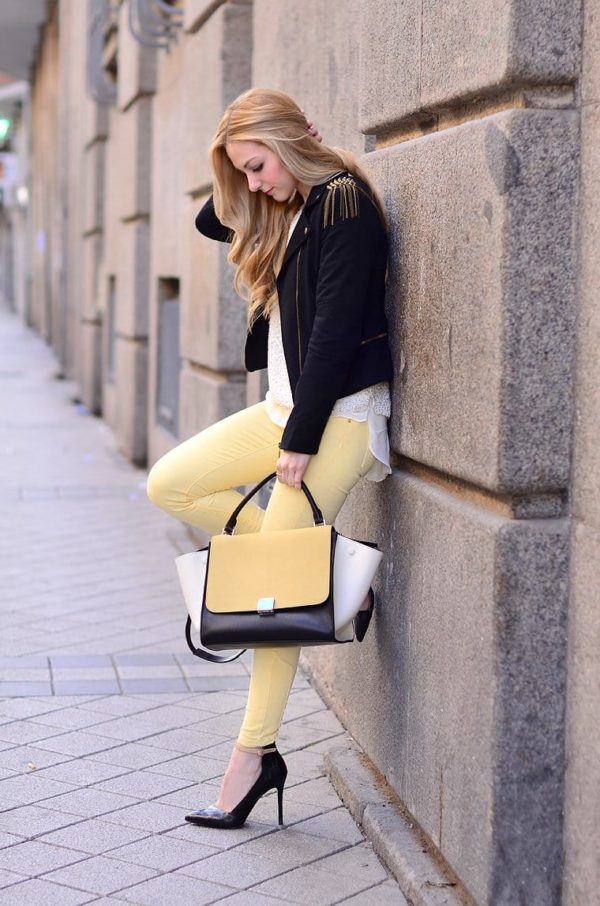 source
Red zone: burgundy, maroon, and rust
You can always choose the color of passion if you want to achieve a look that will grab your attention. Red and other shades of it, like burgundy, maroon or rust can always be worn with tops of the same color spectrum. Choose colored pants in any of the hues of love and passion and pair them red on red, pink on pink, or red on pink. The choice is bold enough to fill your spirit with confidence, so you will step in, wearing your red shaded pants like a real diva. A yellow top can also be a perfect combination for your red pants, too.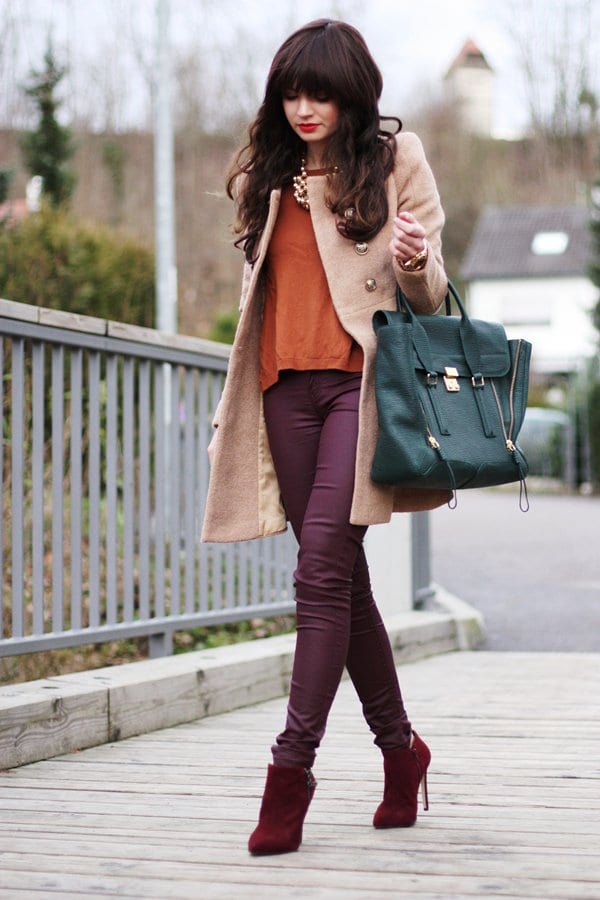 source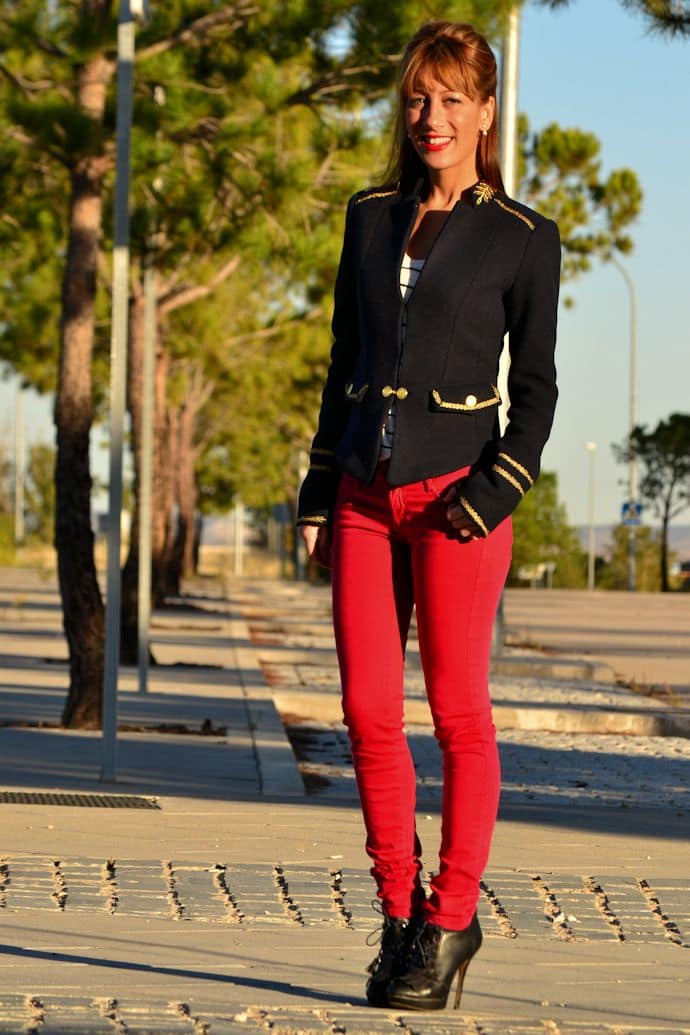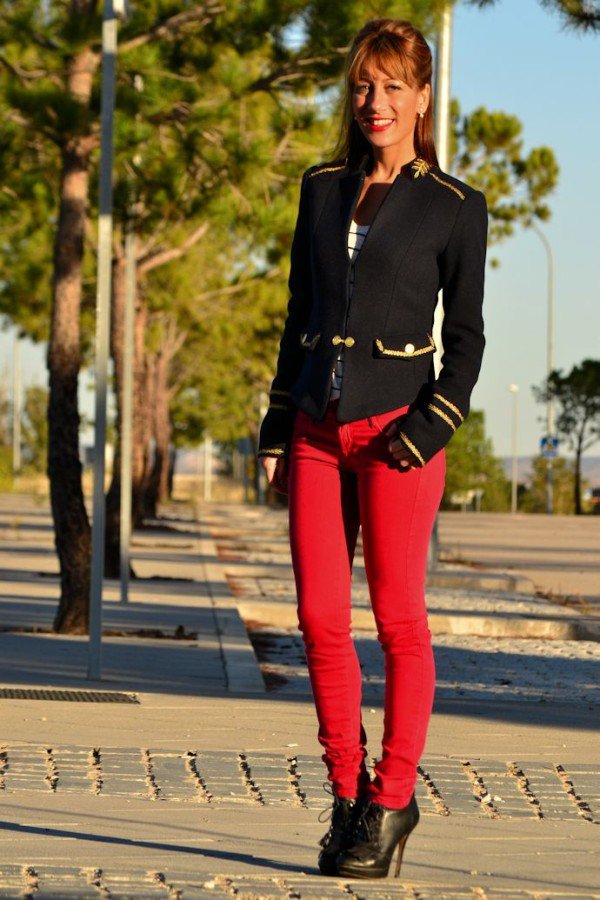 source
New utilitarian: army green and grey
How about wearing army green or grey colored pants? Sounds a little daring? You can always make it more sensual by choosing a bold blue top. Blue and green may not exactly be a top-of-mind choice, but once you will try it, you will see the refreshing vibes it will insert into your look. Bright coral pink can also be a perfect combination for your grey pants. You can also give a chance to a classic black-and-white button-down if you want to create a timeless look that can beat trends.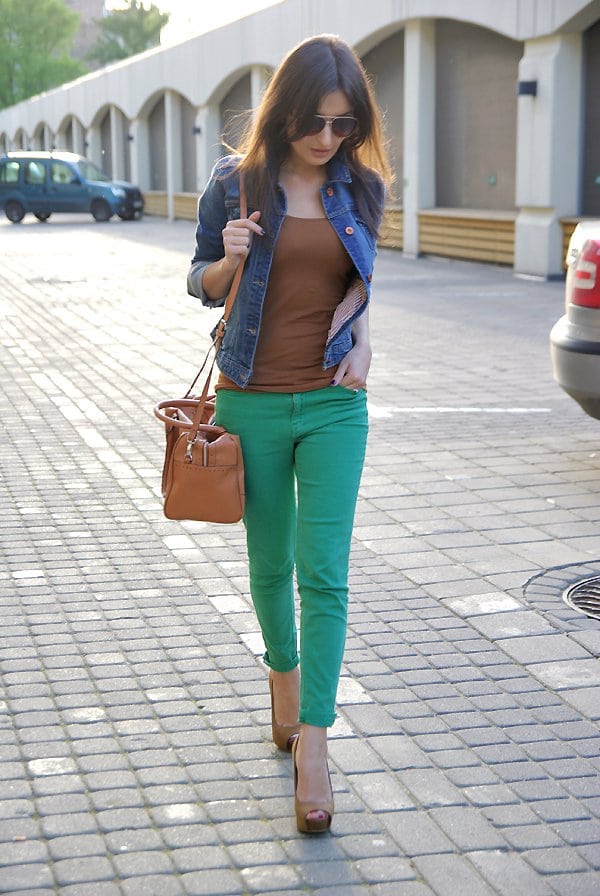 source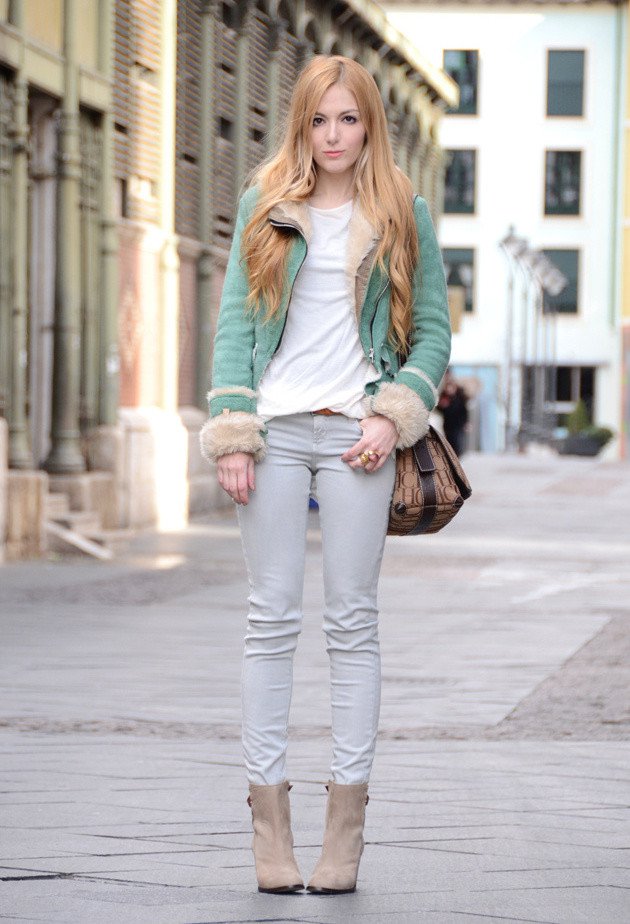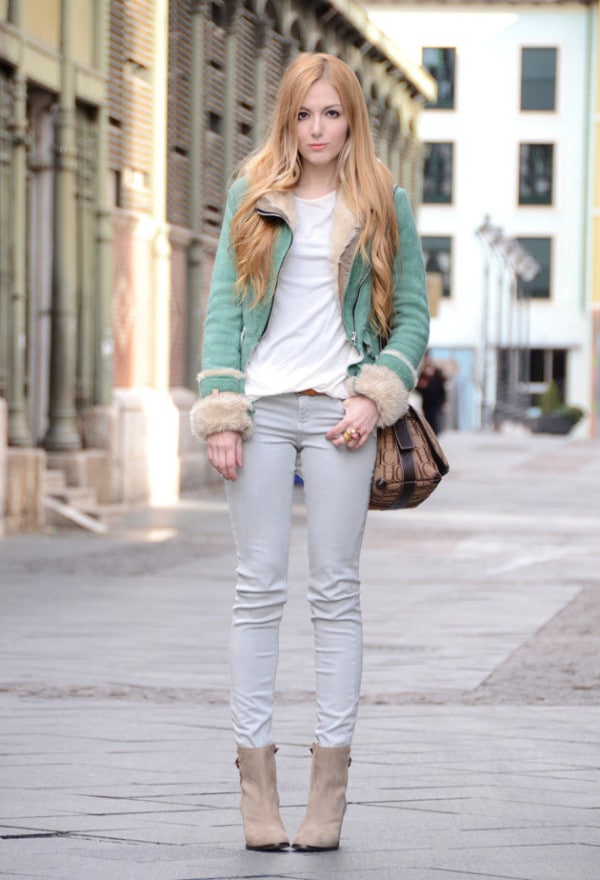 source
How to style colorful pants for work and look like a boss?
Today's trends are to wear colored pants. But, are they a work thing? Can you style them so they look appropriate in an office setting? Yes, you absolutely can. There are many reasons why you can wear colorful pants and look absolutely stunning and office appropriate. Here we are listing a few of the pros why to give a chance to colored pants at the office: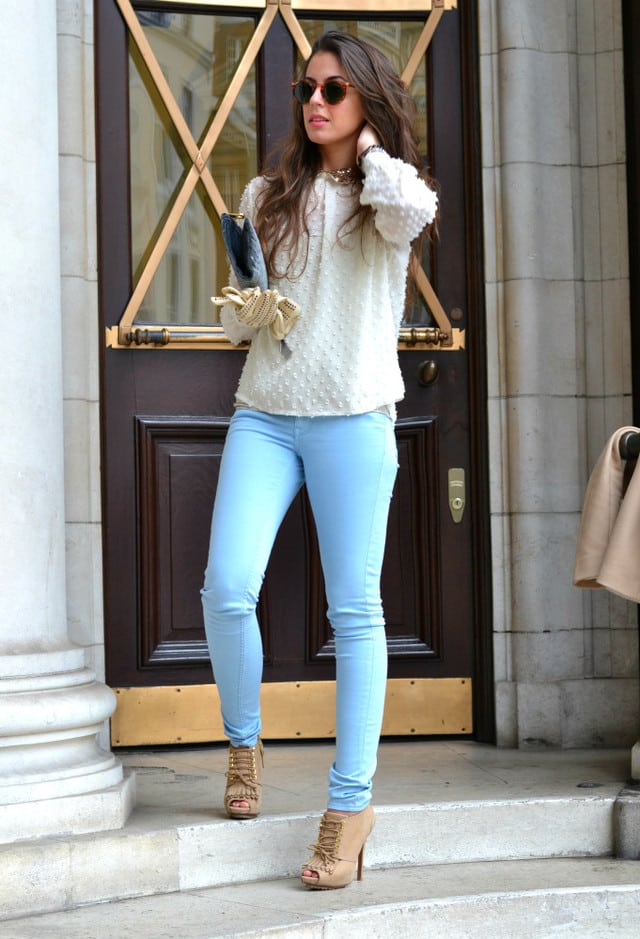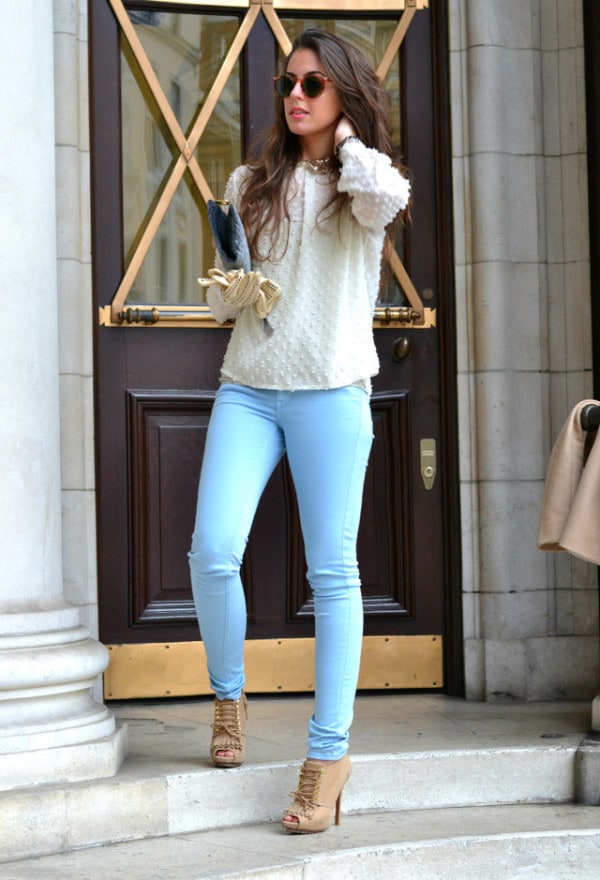 source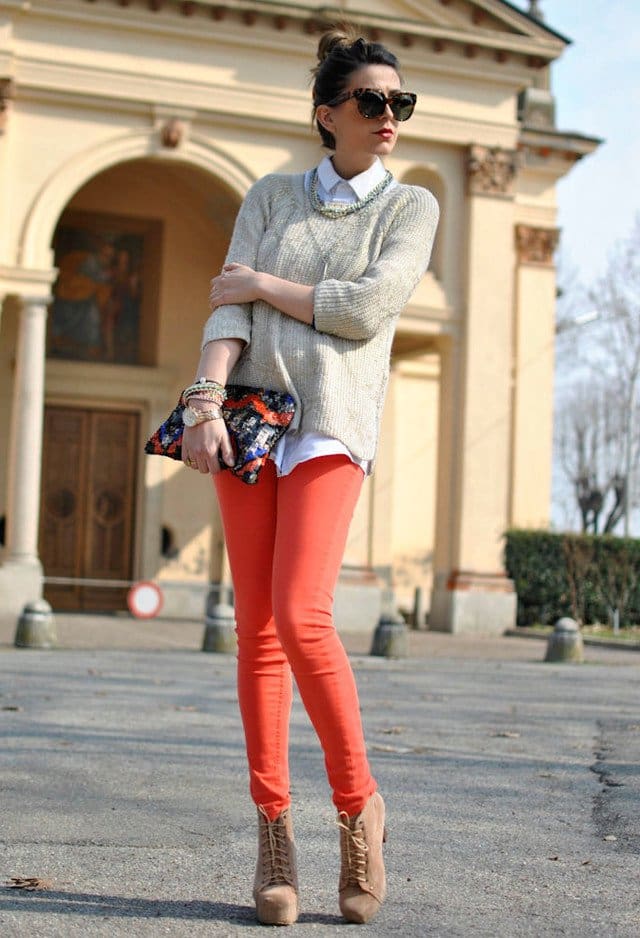 source
Pros of wearing colored pants:
They are an inexpensive way to add a little pop of color to a wardrobe that is heavily steeped in neutrals. Colored pants are a perfect way to refresh your dull, black, or grey office attire, especially during warmer months.
They are a nice way to wear a color that does not look best when worn near your face. Have you ever fallen into the trap of wearing a blazer in a color that doesn't suit well your face skin color? If it is your favorite color, and you don't want to quit wearing it, switch the colored blazer for colored pants. Problem solved!
They are great for casual networking events because you can easily stand out from the crown. Colored pants are easily identified and they are a perfect choice when you want to grab attention with your outfit.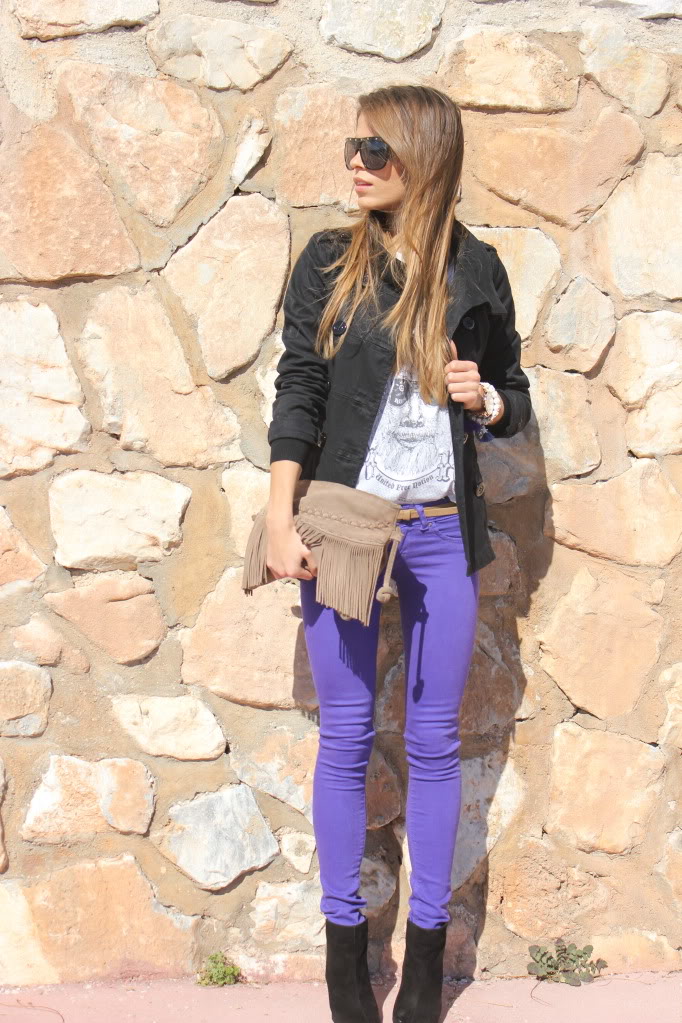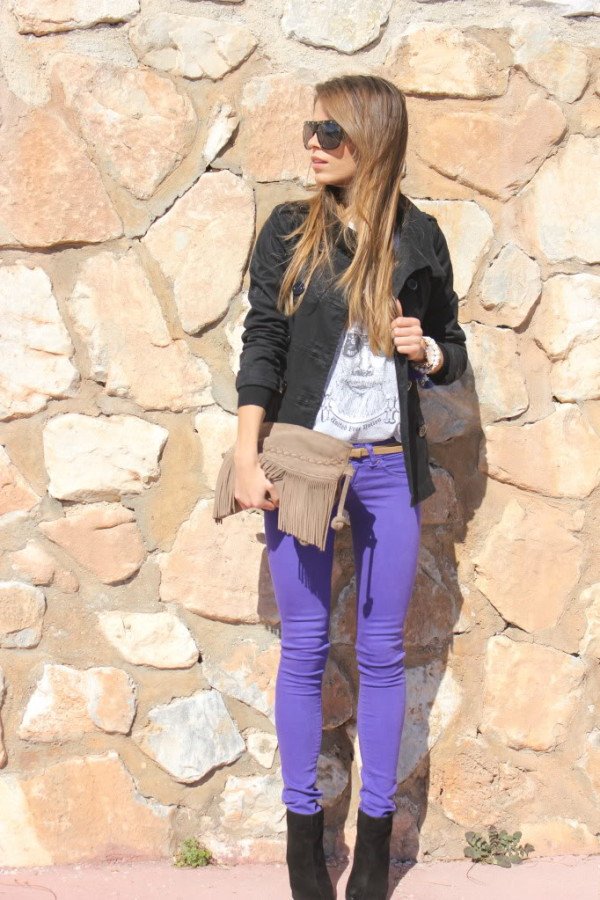 source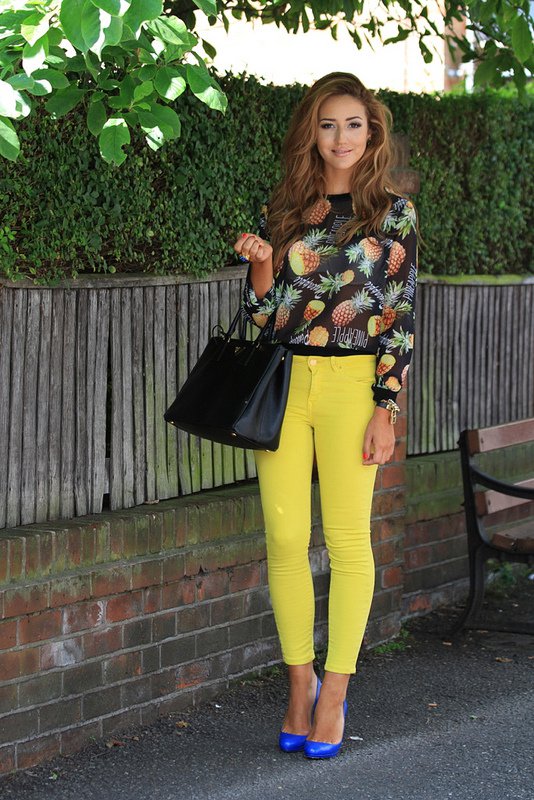 source
Cons of wearing colored pants:
This is both a pro and a con. And, it is mostly related to those women that spend hours working behind their desks. For example, if you mostly interact with people from behind your desk, then your pants won't be noticed that much, so it doesn't make any difference if they are colored or black.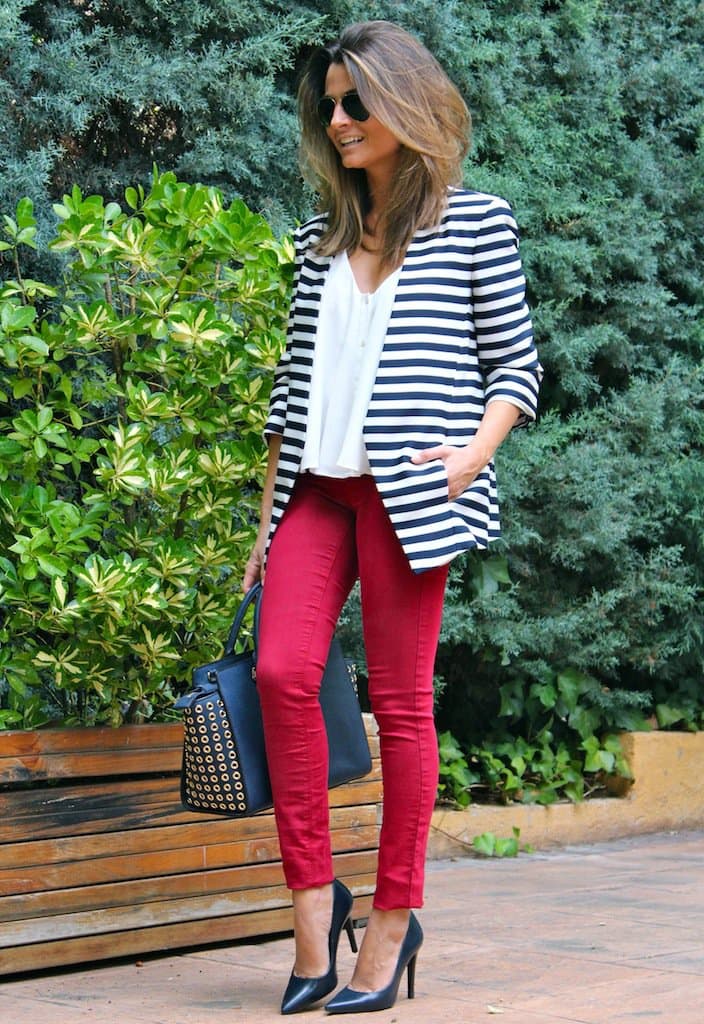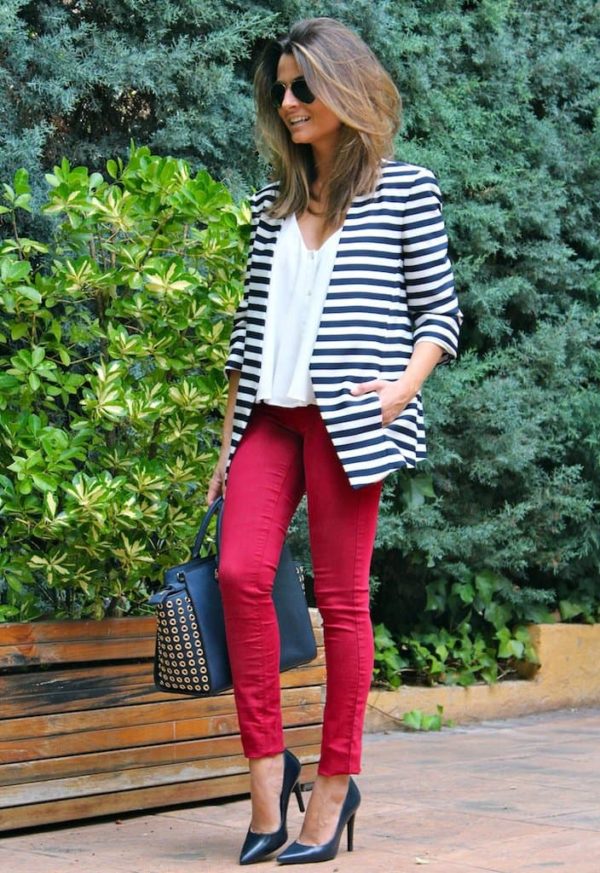 source