How often do we think about whether or not each thing has its own place in our place? We are so accustomed to seeing the chaos of things without their "permanent place of residence" that we simply do not realize how many homeless objects are constantly being shifted from place to place. Umbrellas, jewelry, cosmetics, keys, stationery, animal leashes, and many other things can "wander" around the place… Let alone clothes and footwear that sometimes cannot have their own place.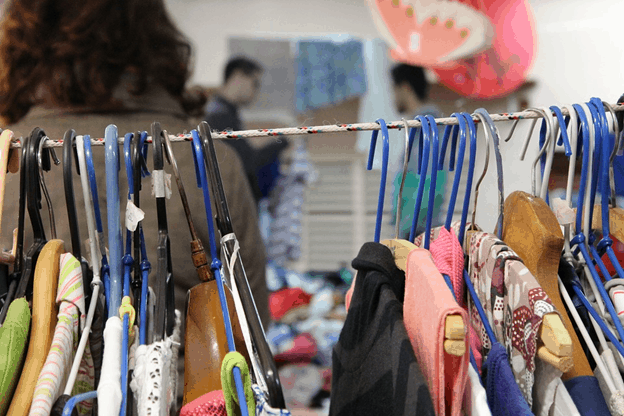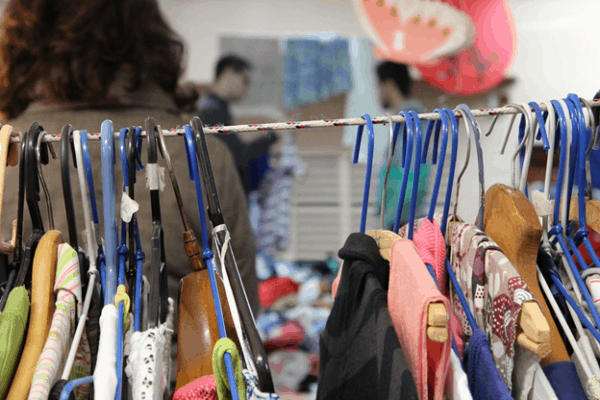 Just imagine how much more spacious your home would be if each thing had its legal place. No scattered shoes, the ability to breathe freely in bedrooms, knowing that your kid's toys are all together in one place, and you can easily find your jewelry or the right tie.
Actually, the organization of space liberation in the apartment is not only simple, but also entertaining. For these purposes, it is possible to make an organizer with your own hands that will conveniently store a certain category of things and fit harmoniously into the interior. The question is quite appropriate: what should an organizer be made of? There is no need to invest money – it is enough to take a closer look at the collected useless things, e.g. you can use old frames and boxes, tin cans and pieces of fabric, or any other attributes that you can imagine.
Footwear Organizer
Finding a place to store footwear, which everyone often has a lot to offer, is one of the most difficult tasks of small residential areas. To make it easier and more efficient, it is enough to make an organizer out of old boxes. It will help save a significant amount of space and be an absolutely inexpensive device in contrast to any purchased items; the main thing is to find old spacious boxes, decorate them with colorful fabric or paint it, and the organizer is ready!
Making a footwear organizer on your own, as well as most other things in DIY style, is best of improvised materials. An excellent option would be thick and dense polyethylene, accidentally stuck somewhere around your place. You can also buy this inexpensive material to make a simple and convenient footwear organizer. The process of making is as follows: take the necessary size sheet of polyethylene which will have shoe pockets on it. Such a type of storage, as a rule, has an unpresentable look, so it is best to place it in any hidden place, e.g. as a hanging organizer inside your closet, thus solving the footwear location issue.
Another good way to place your shoes is to use space rationally. This means that you need to make the most of the empty paddles, armchairs, sofas and other items of attributes that can serve as a kind of footwear storage location (in addition to cabinets).
Clothes and Shoe Organizer
Occasionally in almost every family's life, outerwear placement issues arise. The unexpected visit of relatives or guests, and the result – a mountain of coats and jackets in your bedroom on the bed. The situation is familiar to many. And it's not really about nailing a few hooks in your hallway or making a wall hook board – a hallway creates the first impression about an entire place. Therefore you need a creative approach, it is possible to make a unique and convenient hanging clothes organizer which will save valuable space and stay unnoticed by your visitors.
An ordinary door leaf will come in handy.
To begin with, a door leaf color needs to be corresponding to the color of the hallway itself. You want to get not only a practical but also a stylish organizer for your clothes.

Use a tape measure to find out the distance between the neighboring hooks. It is necessary to place them accurately at the same height (if you don't have something else in mind). You can use your creativity to pick the hooks as well, e.g. twisted, curved or non-standard form hooks.

After the hooks, 4 rings should be attached to the back of the canvas. These rings will act as holders and will allow you to quickly and easily remove and get the organizer back at any time without damaging the wall.

The main part of the work is done, now it's only a small part of the job – using your fantasy. Unusual, but functionally simple hanger-organizer for clothes can become a container for small things. It can be decorated in an interesting way, e.g. you can cut out a few rectangular recesses in the leaf to create a frame-like similarity, and place a dense material painted with a special paint in their place which will look like chalk or marker board to leave messages and memos on it. According to

thehomedweller.com

. you can also diversify the design with glass inserts.
When there are no guests, in everyday life, this practical and stylish assistant will be used as an organizer for a bag. Ladies will appreciate the fact that such an organizer for clothes can serve as a unique handbag organizer, especially when it's DIY style.
DIY Underwear Organizer
This intimate clothes type definitely requires a separate storage space. When is significantly limited, it is time to make an organizer with your own hands.
How to make an underwear organizer out of fabric:
You need a thick cloth of any suitable color, cardboard, and foam that will fit for the lining;

Sewn together pieces of fabric to make a blank – future pockets. They will store underwear later on;

Next, to make the sides, you need to cut 8 rectangular pieces of fabric and sew them together on the edges by 2, leave one of the sides open to place foam rubber;

For the organizer base, it is necessary to cut 2 rectangles identical in size, to place between them a sheet of dense cardboard and sew;

The final step is joining all the parts.
find a similar organizer for laundry in the photo will not be difficult. Such models are widely used due to their convenience and compactness.
Organizers for Small Things
All things of small size, even the most important and useful of them, tend to always get lost and basically have no permanent place. As in other cases, it is possible to make a plastic organizer for small things with your own hands, using proposed instructions but several times smaller.
Makeup Organizer
Most women have a huge number of different cosmetics at home. All types of bottles, jars, boxes which are rarely used but still stored carefully until better times. Using a cosmetic bag is not a bad idea, in general, but not the most successful. Sometimes, it's not that easy to find the right object in it, so why not try to make a makeup organizer?
You can search for the picture on the Internet for inspiration, or take advantage of ready advice. You will need any metal rectangular object, such as an unnecessary tray or a sheet of metal to cover it with a nice cloth. It is possible to decorate the future makeup organizer with a picture frame as well. Cosmetics will be placed vertically on a metal sheet, you just need to glue a small magnet to each bottle and your magnetic board for makeup is ready.
Needlework Organizer
Handicraft enthusiasts are often faced with creative turmoil in their workplace, as there are plenty of materials to store but nowhere to put them. But for hand-made masters to make an organizer for needlework will not only be useful, but also really easy, and most importantly – entertaining.
Making a needlework organizer out of unnecessary things:
Take unnecessary CDs;

Paste them with any suitable paper / cardboard / fabric;

Create half-CD height pockets and put them on CDs;

It is possible to place such CDs separately on a wall or connect them by cardboard strips in a structured and complete system.
Small Things Storage
When you create an organizer for trifles, you can generate just a huge number of ideas – it's not footwear – they can be assembled into a wall organizer, table collector of things, or a door handle hinged storage. There can be many more ideas – everything depends on your free space and the desire to think.
One of the most popular and practical types is a wall organizer. It can be constructed of tin cans, old mugs, plastic bottle parts, etc. You can also use any other objects that are lying idle, even if they may seem completely unattractive at first.
The idea of using cans and bottles is quite simple. You just need to thoroughly clean all the containers, paint them in the right colors or set one tone and place the objects on a large wooden board.
Another way to make an organizer for small things is to use nice fabric and old jeans. You need to carefully cut pockets out of your pants and stitch them on the fabric.
Think simple and don't waste your money! You can make wonderful, compact and convenient organizers to place all the items in your home without exception. And don't forget to check YouTube on "How to make an organizer with your own hands." Have fun and breathe free!