Comfort is the most crucial aspect to consider when choosing a bra. It is so much more than just its function of support or style. It is about how you treat your body. Does your bra feel like a warm embrace, letting you move around with ease and confidence? Then that's what you'd call a well-fitting bra and wearing one not only comforts you, it also brings you numerous health benefits too.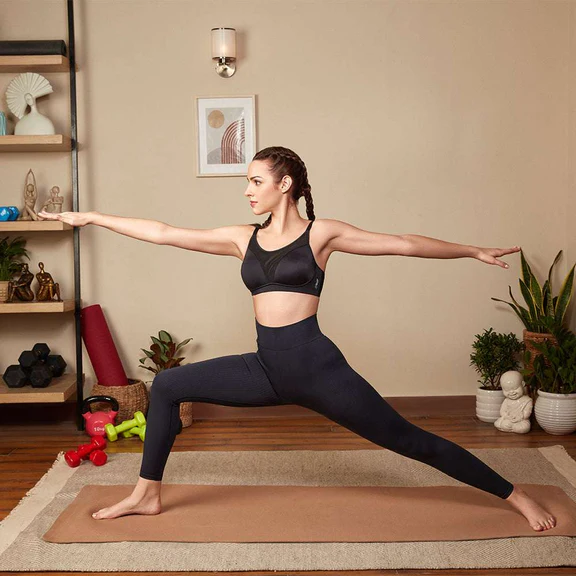 The key is to find a bra that fits well, and makes you feel confident and comfortable in your skin. For instance, a plus-size bra can be more suited for curvy women, as opposed to a standard-sized one which can feel uncomfortable and ill-fitting. A plus-size bra is typically designed to accommodate larger breast sizes that standard size bras cannot cater to.
When choosing a plus-size bra, there are a few factors to keep in mind so that the bra you buy is a well-fitting one. Many modern lingerie brands like best quality bra by Wacoal, Clovia, Marks and Spencer, Zivame and others offer a wide variety as part of their plus-size range. There are variations in materials, fit, style, colors, and so many more. Ultimately, you need to choose what feels best for your body. So here are a few helpful tips to help you do just that.
Get the Right Fit
It's important that your bra size and fit are well suited to your requirements. In order for that to happen, you can get your fitting done professionally. Alternatively, you can measure your band size and your cup size, to get the right measurements. This will help you get the right fit that is neither too tight nor too loose. It's just right.
Prioritise Comfort
Few things can ruin your day like wearing an uncomfortable bra can. If you find yourself struggling with chafing, strap marks where the straps dig into your skin, discomfort, and even rash due to an uncomfortable bra, it's time to rethink your bra size. Get plus size bras for more comfort and support.
Match it with Your Outfit
Your plus size bra should go with the outfit you're wearing and match your style. Aspects like neckline, type of bra strap, back style can make or break your outfit. What's more, the overall vibe matters. So when you're going for a specific look like casual, chic, or sexy, choose a bra accordingly.
Consider Posture and Support
Finding a bra contributes to your good posture and provides the necessary support. This way your bra will bring much needed comfort, health and confidence effortlessly. In this regard, the band of your bra is key. It needs to sit comfortably yet snugly around your ribcage. A well-fitting plus size bra will do just that so you avoid any discomfort and enjoy optimal support.
Go for the right style
Plus, size bras are available in a variety of styles. For a sporty style, get a sports bra that you find suitable to your style and purpose. Lacy lingerie will be more suited for a sultry look. There are maternity bras for mothers to match their needs and t-shirt bras for a cool casual feel. Apart from each of these styles, you'll find multiple types of bras.
FAQs
A plus size bra is one that is designed for comfort and proper fitting for women with curvy bodies or bigger breasts. Since bras with standard sizes cannot cater to their needs, plus size bras are a great solution for the right fit. They are made with larger band sizes as well as cup sizes.
Do I need a plus size bra?
If wearing standard size bras is giving you issues like uncomfortable fit, spillage or gapping, red marks or indentations, you can think of getting a plus size bra for yourself. In case you're not sure whether you need a plus size bra, get yourself fitted at a lingerie store. This will help you find the right size, style and fit that is comfortable and provides optimum support.
Why is it important to wear a comfortable bra?
Wearing a comfortable bra is crucial for several reasons and is supportive of your health. You need it for your physical comfort, proper support and also to maintain a good steady posture. It will also boost your confidence. More importantly, with a comfortable bra you can avoid pain, and discomfort, which is pro breast health.
How to choose a plus size bra that suits well with my outfit?
For a plus size bra that is matching up to the outfit you choose, you need to consider a blend of practicality and style. Think of things like neckline, back style, strap style, color combinations, seamless style, and embellishments. Choose what works best for your outfit.