With the festival of Raksha Bandhan almost here, brothers and sisters are busy browsing the online gift portals for tokens of love and appreciation for each other. It's easy and convenient to shop gifts online, but kids born with creative fingers always love to make something from their hands for the people they hold close to their hearts.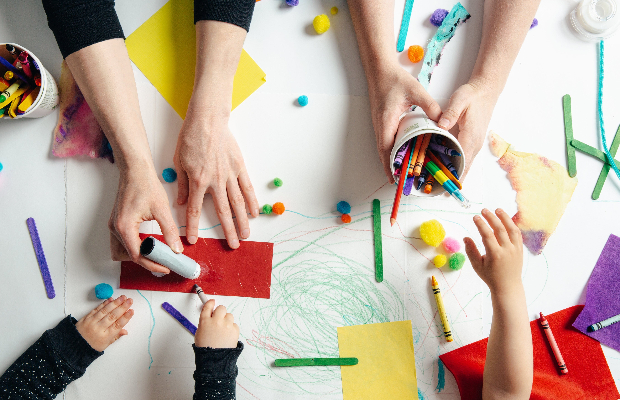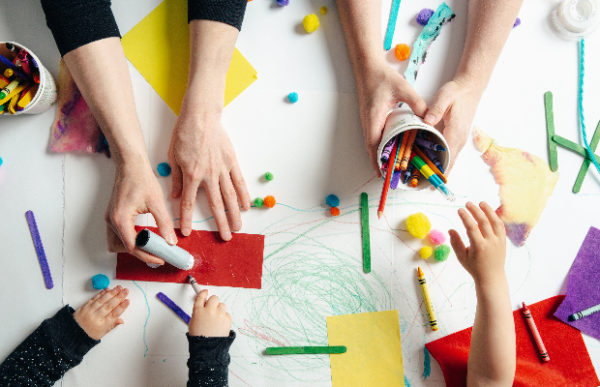 Also, as we all are practising quarantine, engaging kids in productive and fun activities seems to be the idyllic way to shape your kid's mind. So, here we have shared a few DIY gift ideas with steps on how to make them. All the chosen gifts can be made from the available craft supplies at your home without putting much of the effort. This year, not only send rakhi to India but couple it with a handmade token of love made by your child for his or her siblings.
Let's get started!
Book Marks: Easy and fun to make. This is the best gift for a book lover. Also, your kid can get as creative as he or she wants to be while making a bookmark. Here we have outlined the basic steps to make a beautiful bookmark, for more complicated designs, search the web for inspiration.
Cut the cardboard into a rectangle.
Now of the same size as the cardboard, cut chart papers. You can go with white or coloured as per your need.
Stick the chart paper on the cardboard, both the sides.
Decorate as you like.
Punch the hole in the centre, and tie a long ribbon in the hole.
Mason Jar Notes: Kids love jars full of candies. And, here is a twist that any kid would love – a jar full of notes and candies. Yes, let your kid express all she feels for her brother in a creative manner.
Give your kid colourful sheets of paper and tell her to write all that she feels for her brother. You can help her too.
Now roll the sheets and tie them lightly with a ribbon.
Take a mason jar, fill it with notes and candies.
Decorate the jar with washi tapes, or sparkles if you feel like.
Flower Vase: Flowers are known to brighten up the mood. As Raksha Bandhan is around the corner, your kid can couple a flower vase with designer rakhi from FlowerAura to make it a cheerful surprise for her brother.
Draw a flower on a sheet of paper, and colour it. You can use colourful sheets if you do not wish to paint them.
Make 2-3 replicas of the same kind of flower.
Now stick the flowers back to back.
Use a stick or pencil to make the stem of the flower. Cover it with green tape and stick it at the bottom.
Make leaves and stick on the stem.
Now, take a plastic bottle or an empty box that can be used as a vase.
Arrange the flower stems in the vase.
A string of Photographs: The best thing about life is that we have memories. Your kids too must have wonderful memories with their siblings that will bring a sweet smile on their faces when they grow up. So, help your kid make a string of photographs for the sake of lovely memories.
You can either stick the photographs from the album on colourful paper cut in a square or rectangle shape. Or you can get the digital print of the pictures.
Now, arrange the photographs on a string with the help of paper clips in a pattern.
You can also cover the string with Mirchi light for a magical effect.
So, these were a few DIY gifts that you can help your kids to make at home for his or her siblings for the Raksha Bandhan festival or any occasion.