Clothes and footwear must always be clean and tidy. There are several tricks to clean your clothes and shoes quickly and easily. Read these simple tips and tricks and ease your work.
1.How To Wash And Whiten Yellowed Pillows
Are your pillows yellow? Do you want to restore the whiteness and enjoy the dream? You can do this with the following ingredients: 1 cup powdered laundry detergent, 1 cup powdered dishwasher detergent, 1 cup bleach (or bleach alternative) and .1 / 2 cup borax. First add the pillows to the washing machine. In one pot, add all the ingredients and mix them well with water. Add water to the machine and turn it on to work. After finishing with washing, dry the pillows. After that your pillows will look great.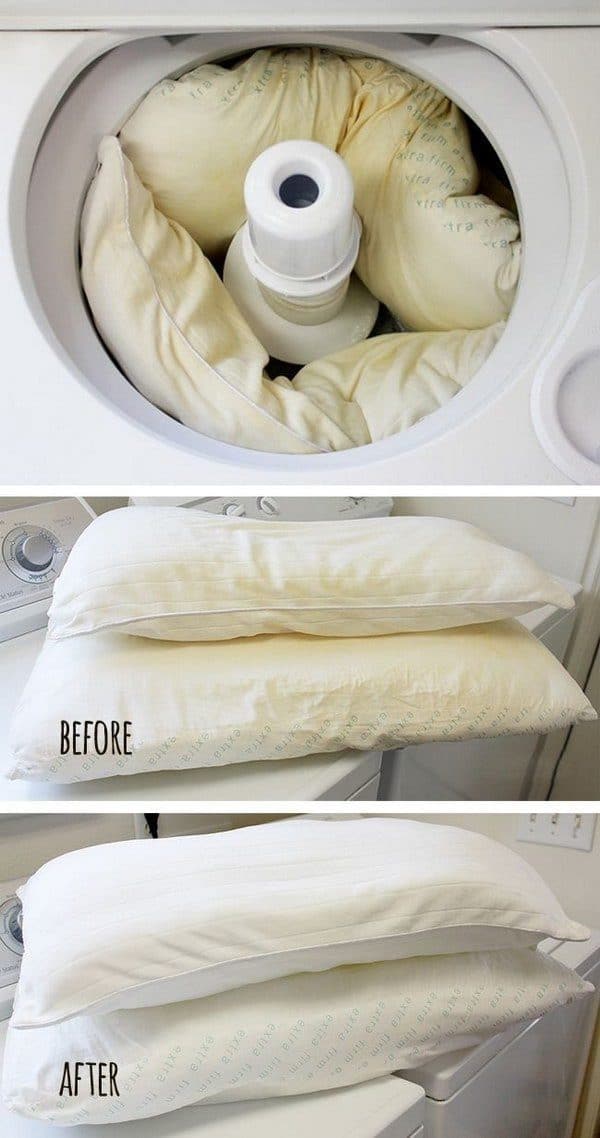 source
2. Air Dry Your Bras Instead Of Placing Them In The Dryer
Never put your bras in a drying machine, because the heat from the machine will destroy the elasticity. Put them in a hanger for the quickest drying. This method is easiest and practical.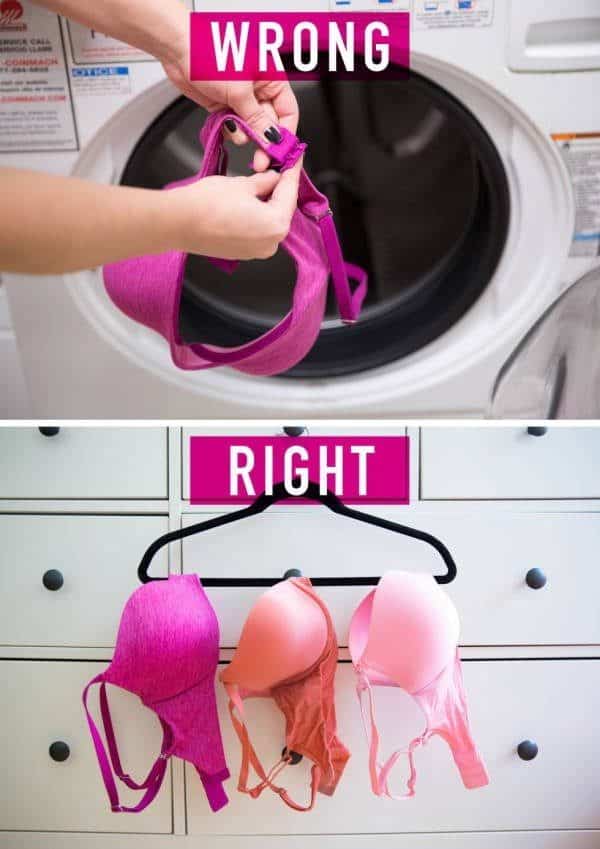 source
3. How To Dry Shoes In The Dryer
To clean your sneakers it is best to wash them with hot water that has detergent in it. Place the warm water in a bowl and add a little of the detergent, then put the sneakers on and leave for a few minutes. Using the sponge, rub them nicely. Squeeze them at room temperature. Or you can also use wet wipes, varka or vinegar to remove stains.

  source
4. How To Remove Sweat Stains From White Shirts
Want to get rid of the stains on your white clothes? Here's a very easy and simple way to do this. Necessary ingredients to make this remedy that will bring back the laundry is 1 cup of vinegar, 1/2 cup of baking soda, 1 tablespoon of salt and 1 tablespoon of hydrogen peroxide. Mix in a single bowl all the ingredients. Apply the resulting mixture to the stains and leave for about 30 minutes. Then wash with detergent and warm water.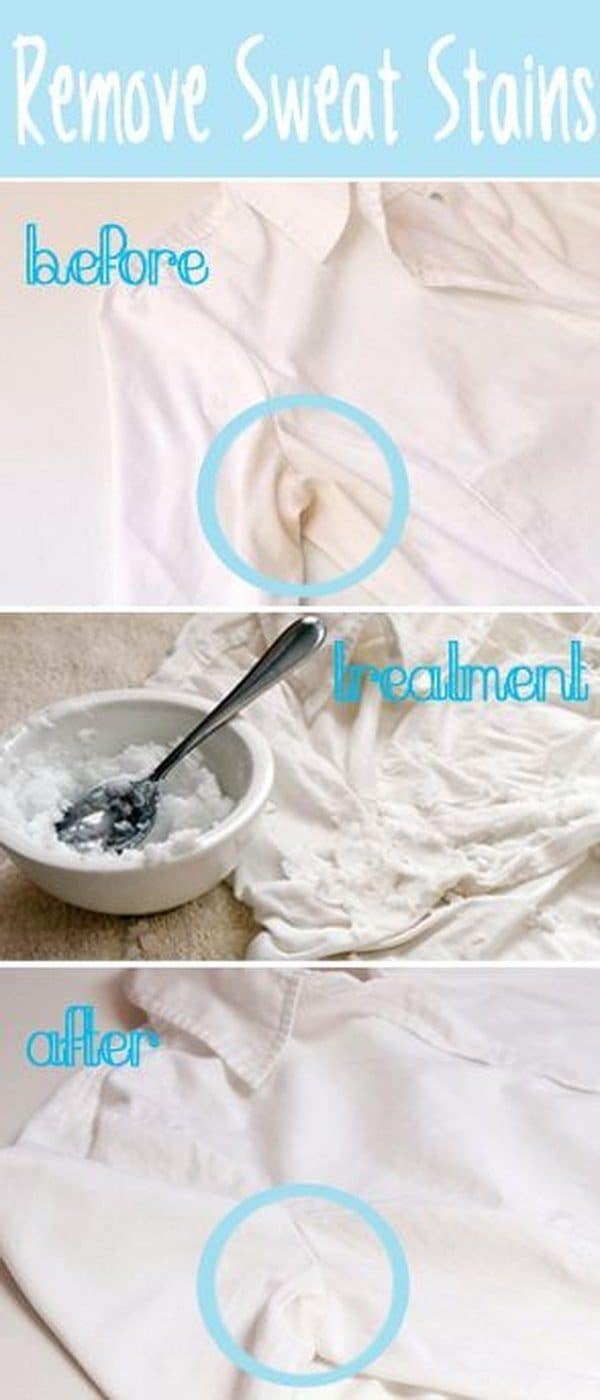 source
5. Remove Lipstick Stains Using White Bread
To remove lipstick from your shirt, you only need toothpaste. Apply from the paste to the place where the lipstick is and let it dry until the paste is dried. Then rinse it with water. The stains will disappear.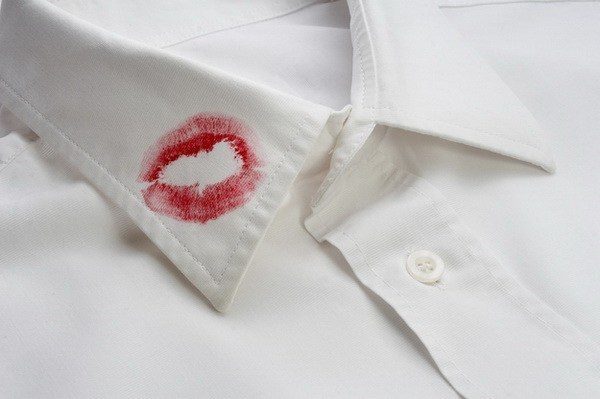 source