Are you ready to say goodbye to winter and the harsh weather? I can't wait for spring to come, so today I have found some spring scrubs that will get you in the spring mood before hand. Check out the Energizing Body Scrubs That Will Get You Ready For Spring and make the one that you will like the best.
Cherry Blossom Sugar Scrub
Is there someone who doesn't love cherry blossoms? I don't think so! It's time to make and enjoy your own cherry blossom sugar scrub and to make it you will need cherry blossom petals, granulated sugar and baby oil. Mix them all together and you will have your favorite scrub in just a few minutes. If you have sensitive skin, then I suggest you to use brown sugar instead of granulated sugar since its texture is softer.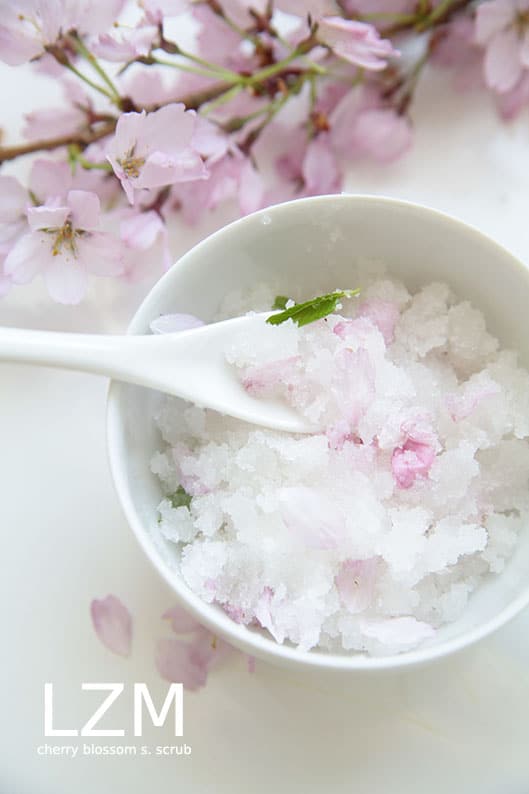 DIY Spring Renewal Body Scrub
This refreshing body scrub will awaken all of your senses and will get you ready for spring, so get some coarse sea salt, extra virgin olive oil, lemon essential oil and rosemary essential oil. All you have to do is to mix all of the ingredients into a bowl, stir them well and store them in a glass jar with a lid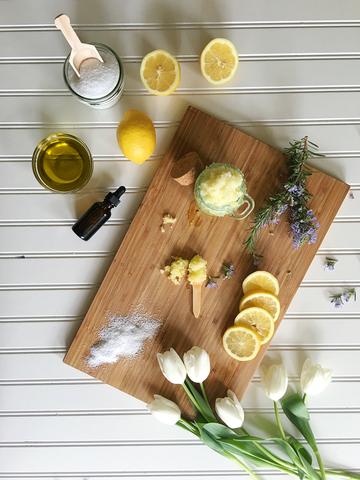 Vanilla Rose Sugar Scrub
This scrub is made of granulated sugar, vanilla beans, coconut or almond oil, vitamin E oil, rose essential oil and rose petals (optional). Mix all of the ingredients in a bowl and stir well to combine them. If you want your scrub to have color then add several rose petals. The essential oil will give the rose scent, so the petals are just for a nice appeal and color. Remember, if you add rose petals you have to use the scrub withing two weeks, otherwise it can last you for two months.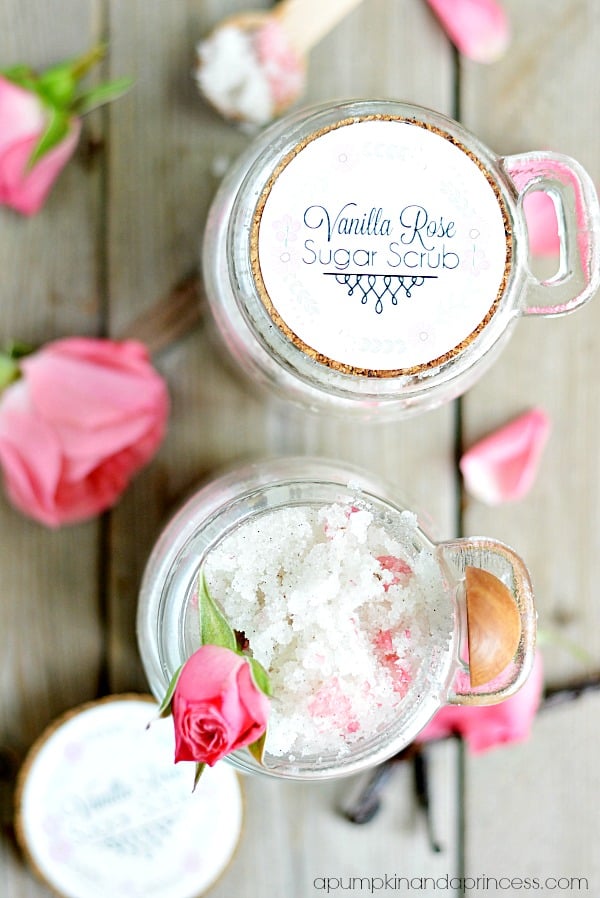 Lemon Mint Sugar Scrub
The ingredients that you will need for this scrub are granulated sugar, coconut oil, lemon essential oil, peppermint essential oil and vitamin E oil. You won't find it hard at all to make it cause it's pretty easy and simple. You just have to add all of the ingredients above in a bowl and mix them until they are fully combined. Store it in a glass jar and feel free to use it up to three months. The scents of peppermint and lemon will awaken you and energize you!