Do you always want to follow the latest trends and look amazing during every season? The most popular color when it comes to the upcoming fall is burgundy. In this article you will have the chance to see some Fabulous Burgundy Outfits That Will Make You A Fashion Diva This Fall. You will certainly turn heads and make everyone say wow when they see you.
Now that summer is coming to it's end, it's a good idea to get ready and inspire yourselves with some outfits that will make you look stylish and fashionable. It's impossible not to notice the burgundy color everywhere around you. It's so attention grabbing and eye catching that it really deserves to be in your combinations this season. It looks pretty well when paired with other colors and prints too, so I believe that the photos below will give you the right dose of inspiration.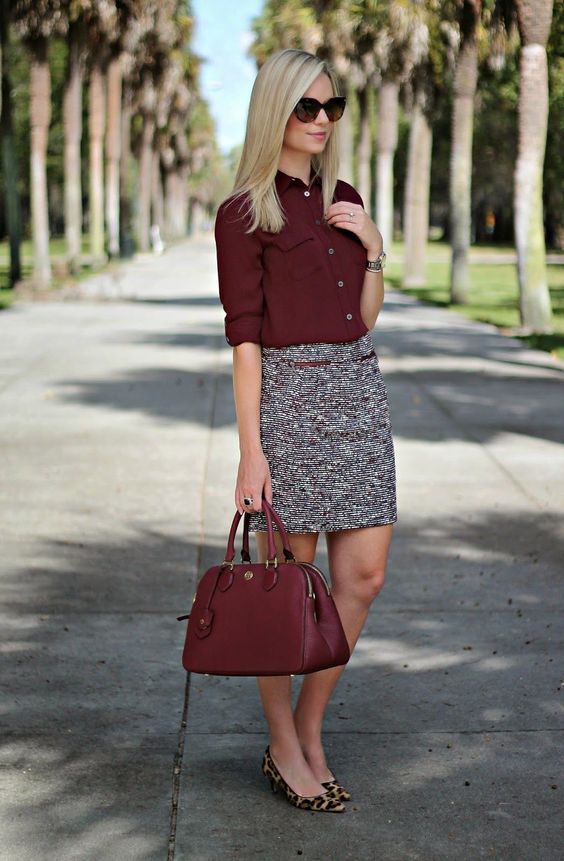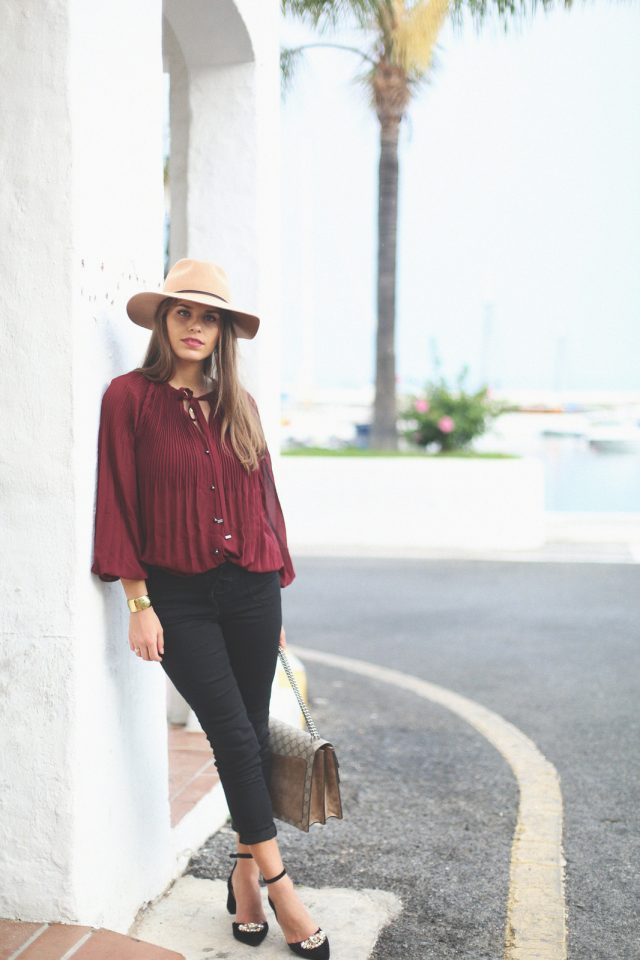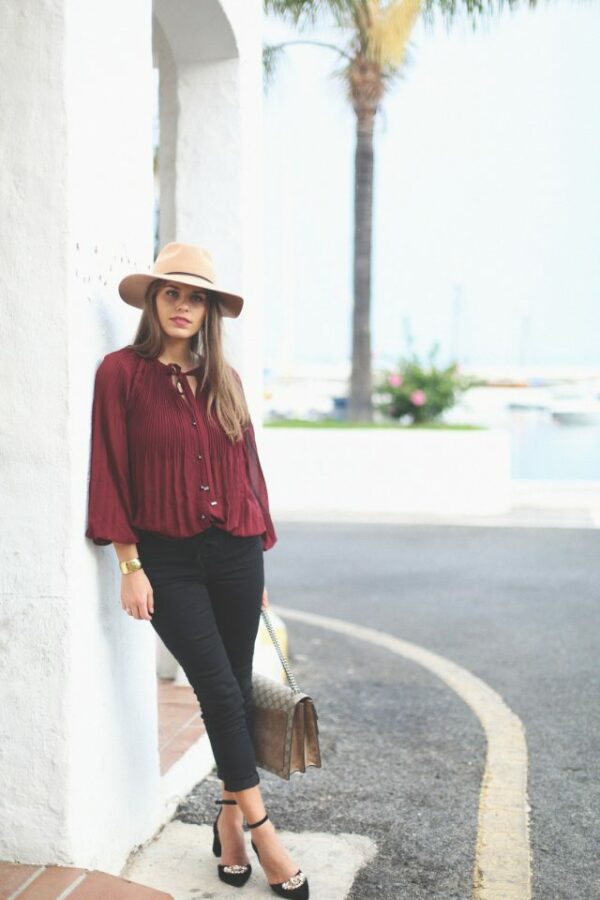 A sweater dress in burgundy is the right investment for you and your wardrobe. You can wear it in so many different combinations in accordance with the occasion. I have to admit that my personal favorite look is when paired with over-the-knee boots. How do you like it?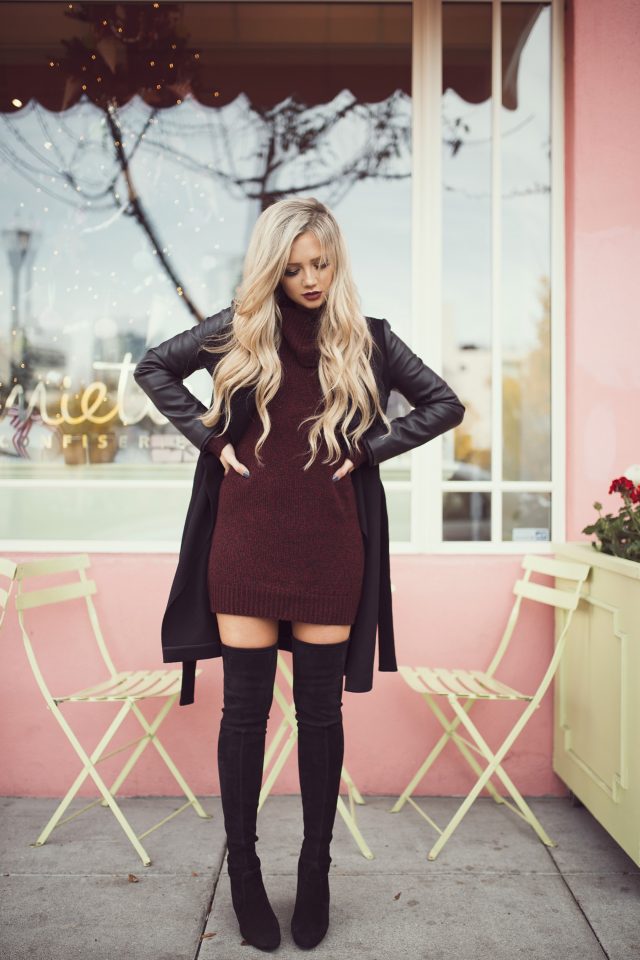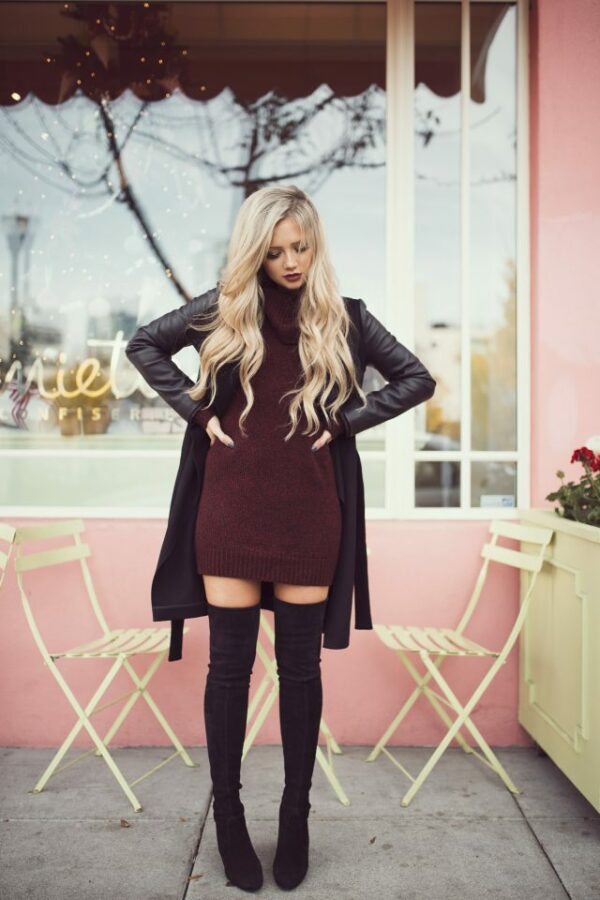 Even if you don't have any clothing pieces in this fantastic color, make sure you get a few accessories in it. A burgundy hat, bag or a scarf will do the job as well. Don't you love this outfit with burgundy boots and hat? I think it's quite awesome!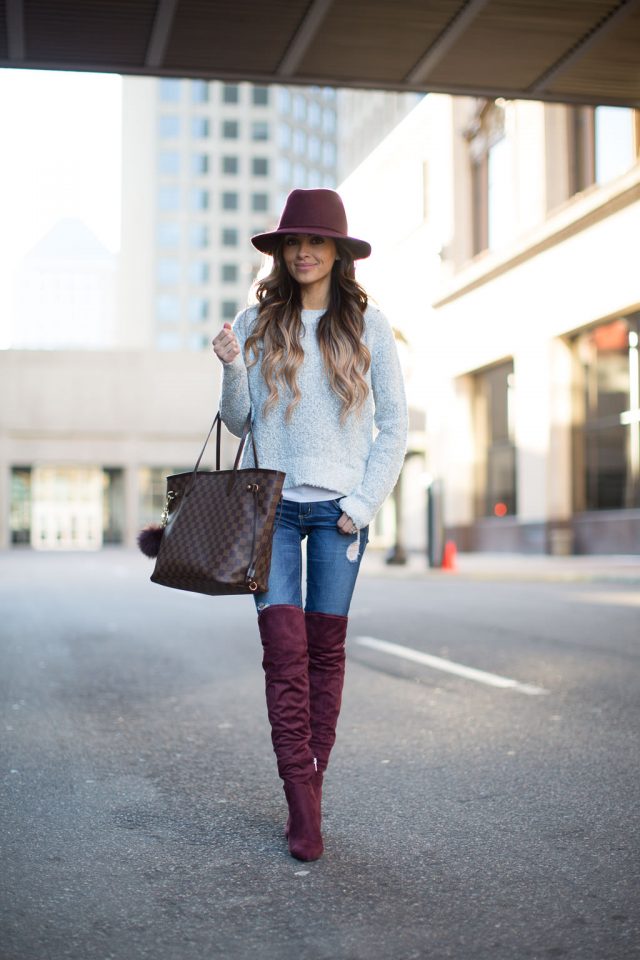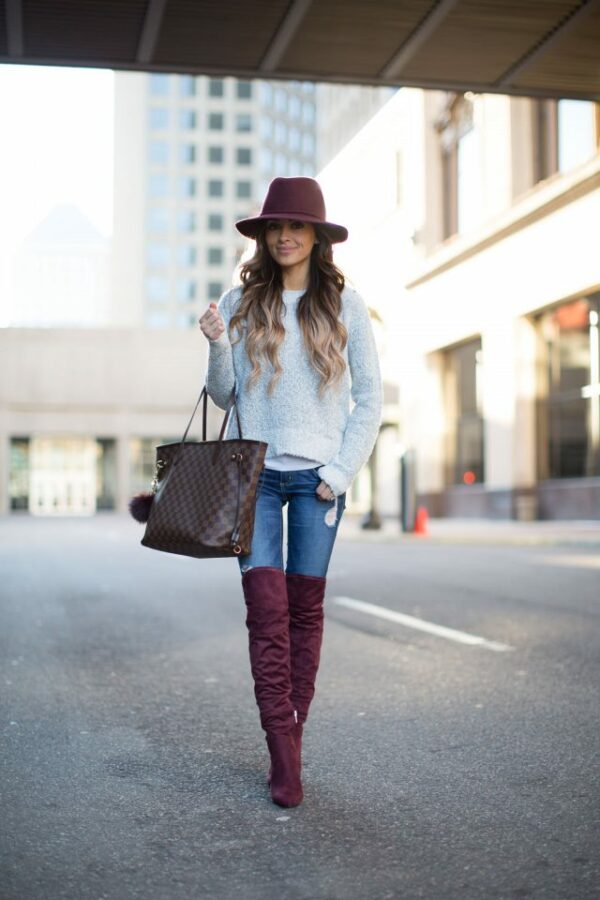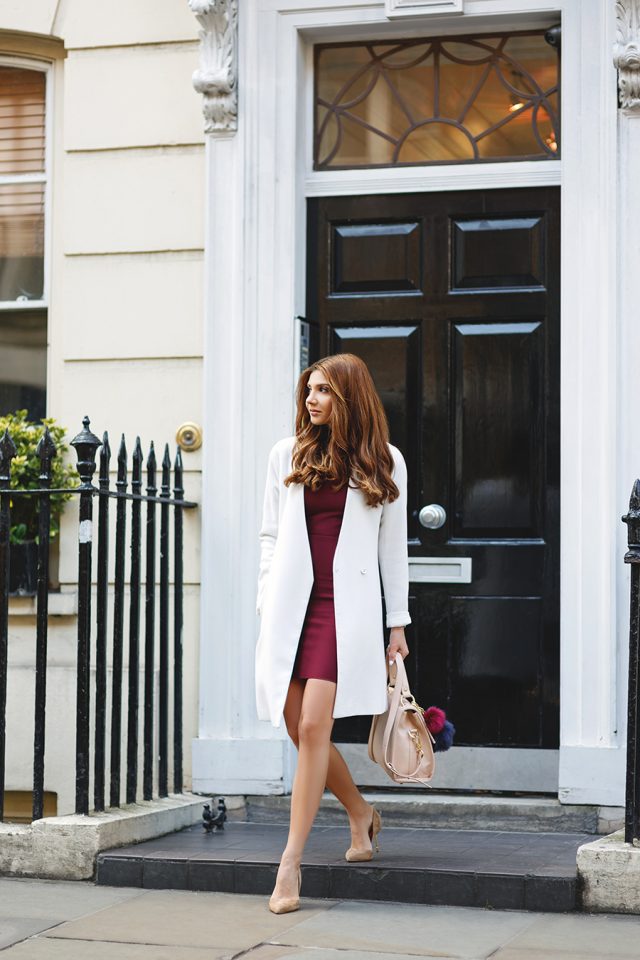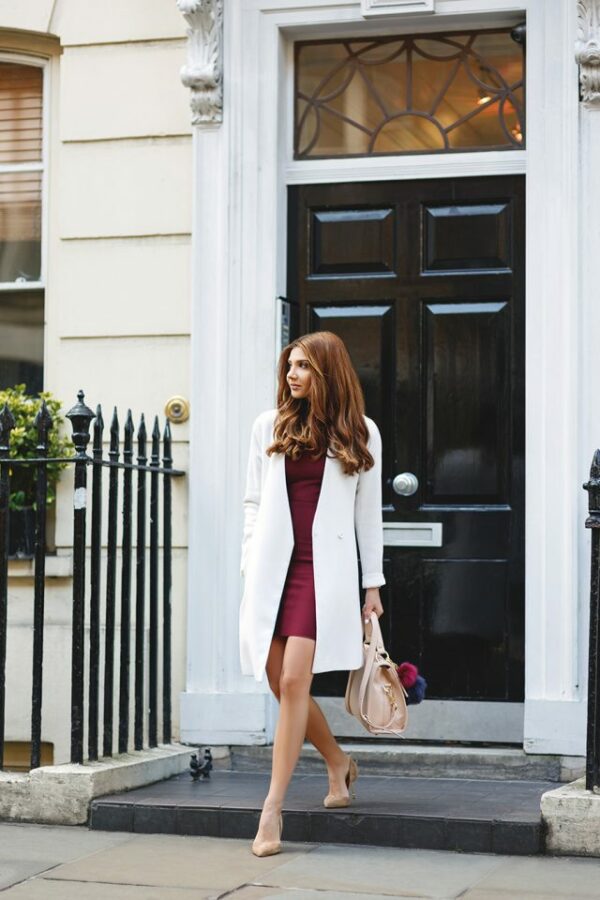 You are going to make a wonderful impression with a burgundy coat or jacket. The outwear tends to be in the center of attention during this cold season, so you should definitely pay attention that it makes the right first impression for you.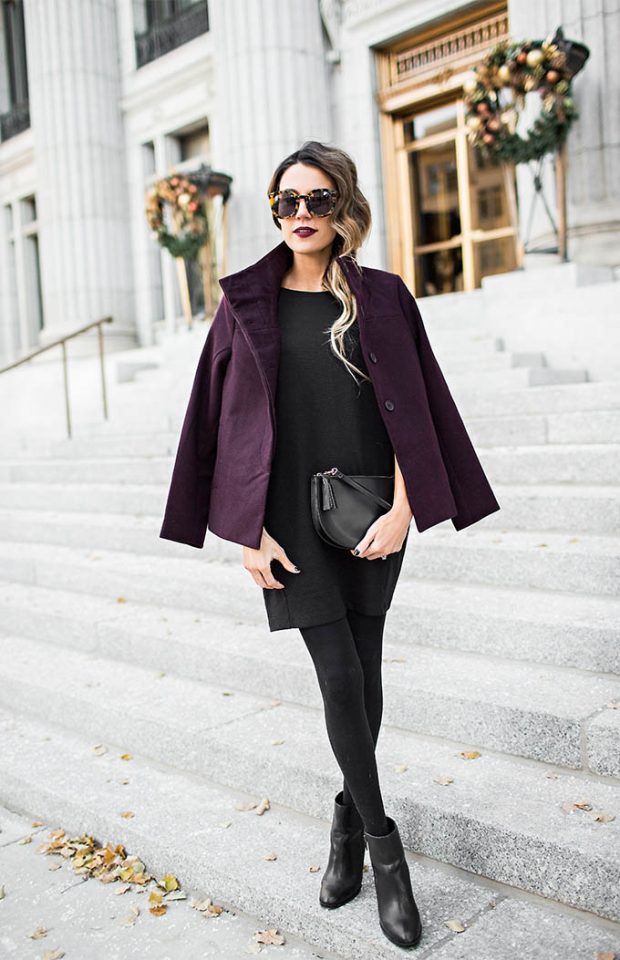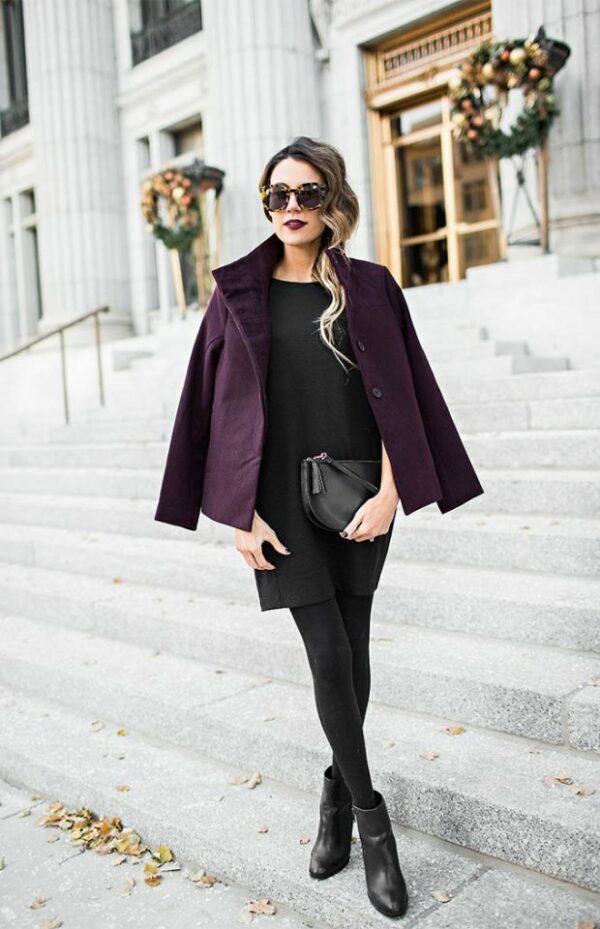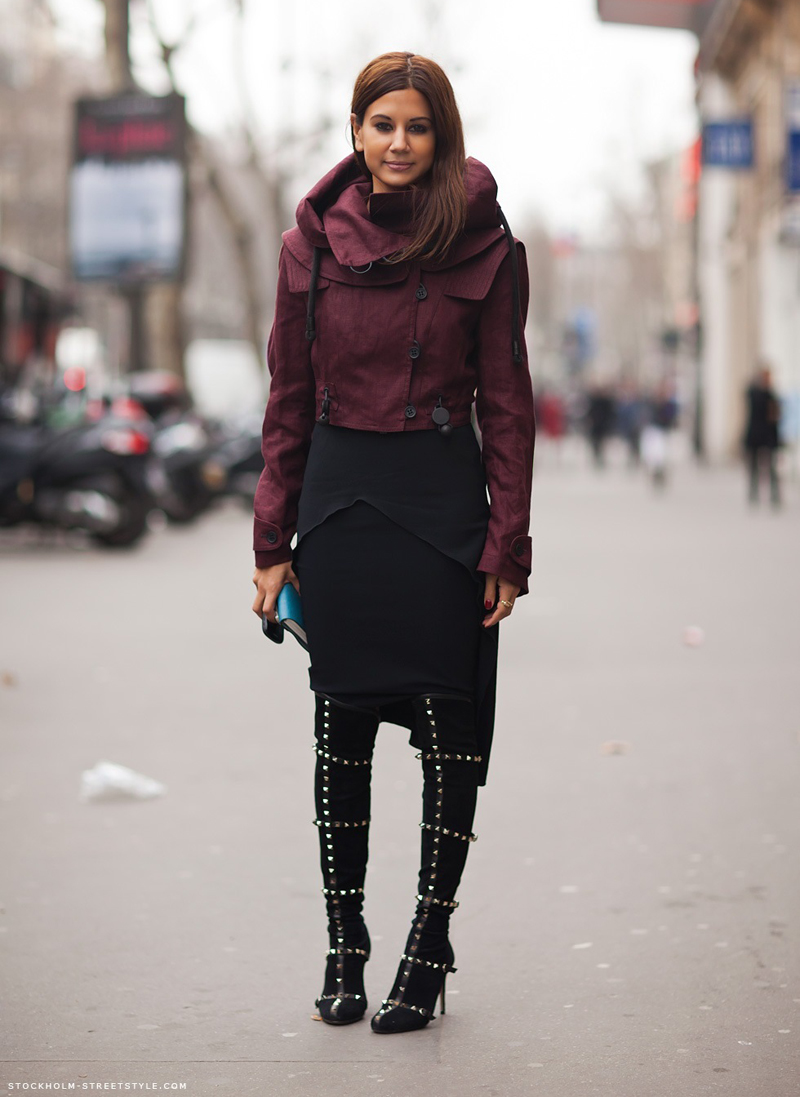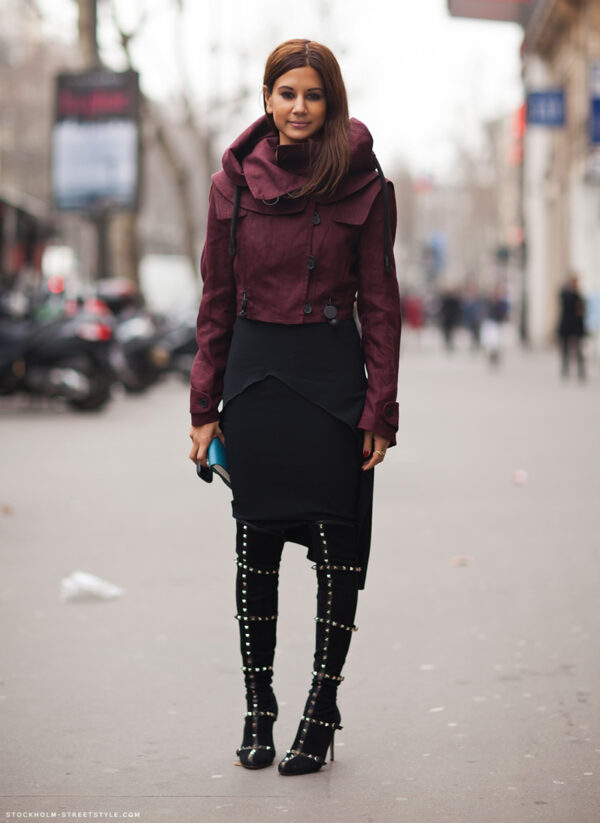 Making an impression is definitely not hard at all with this fringed coat!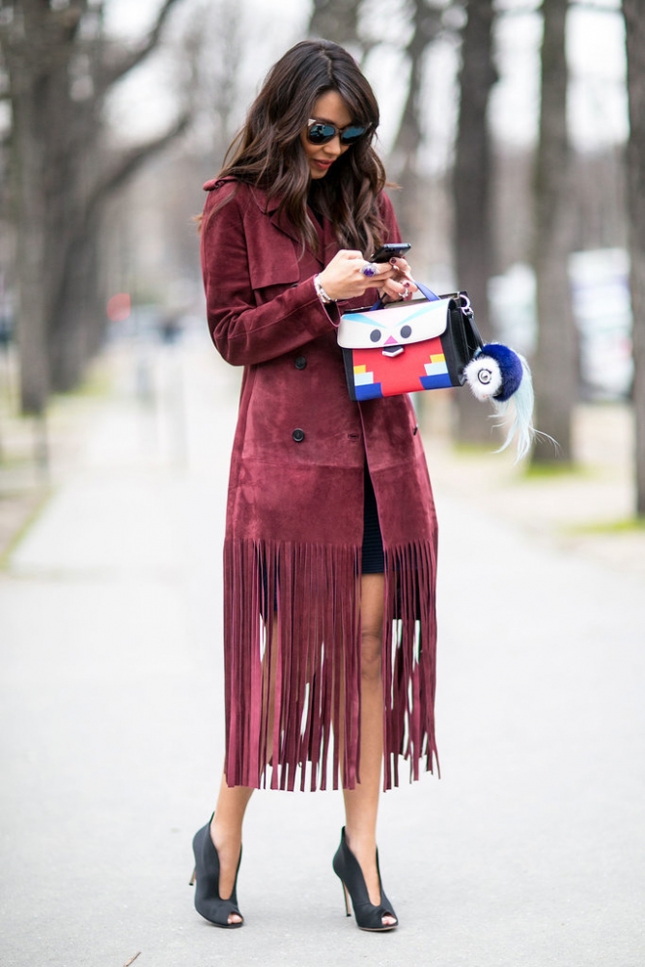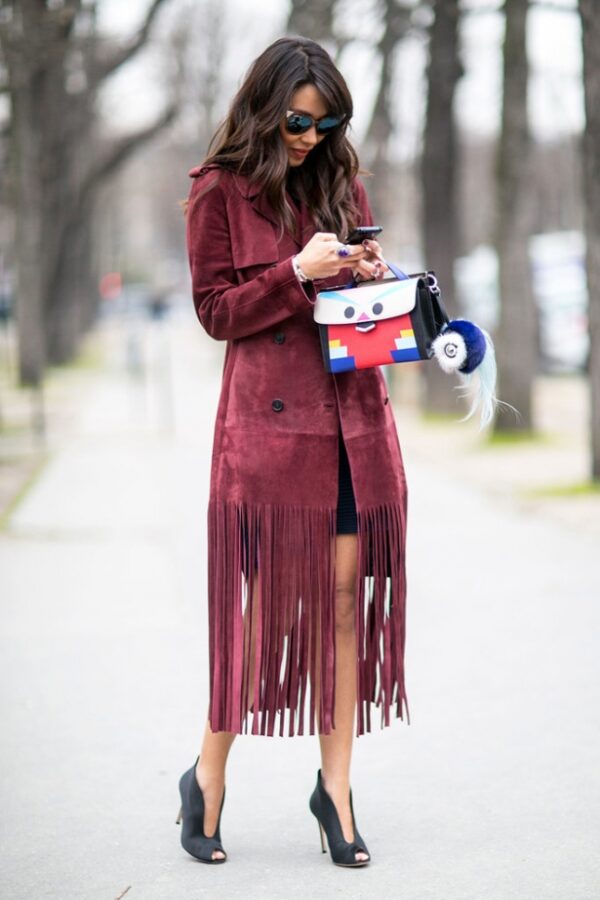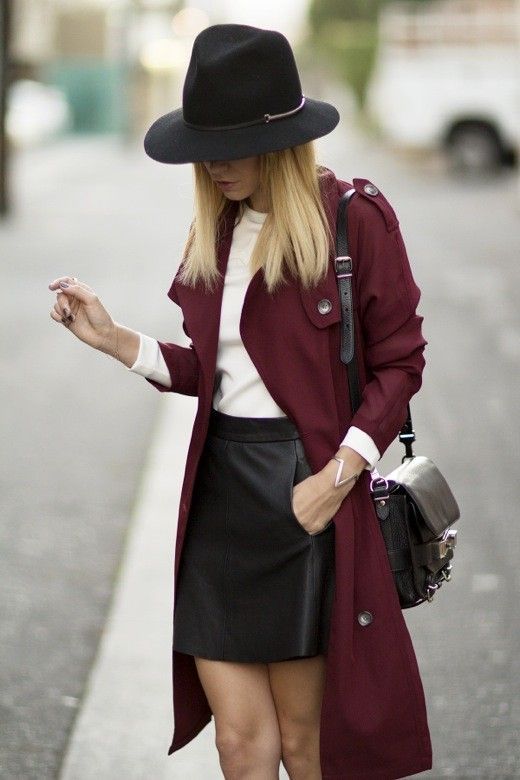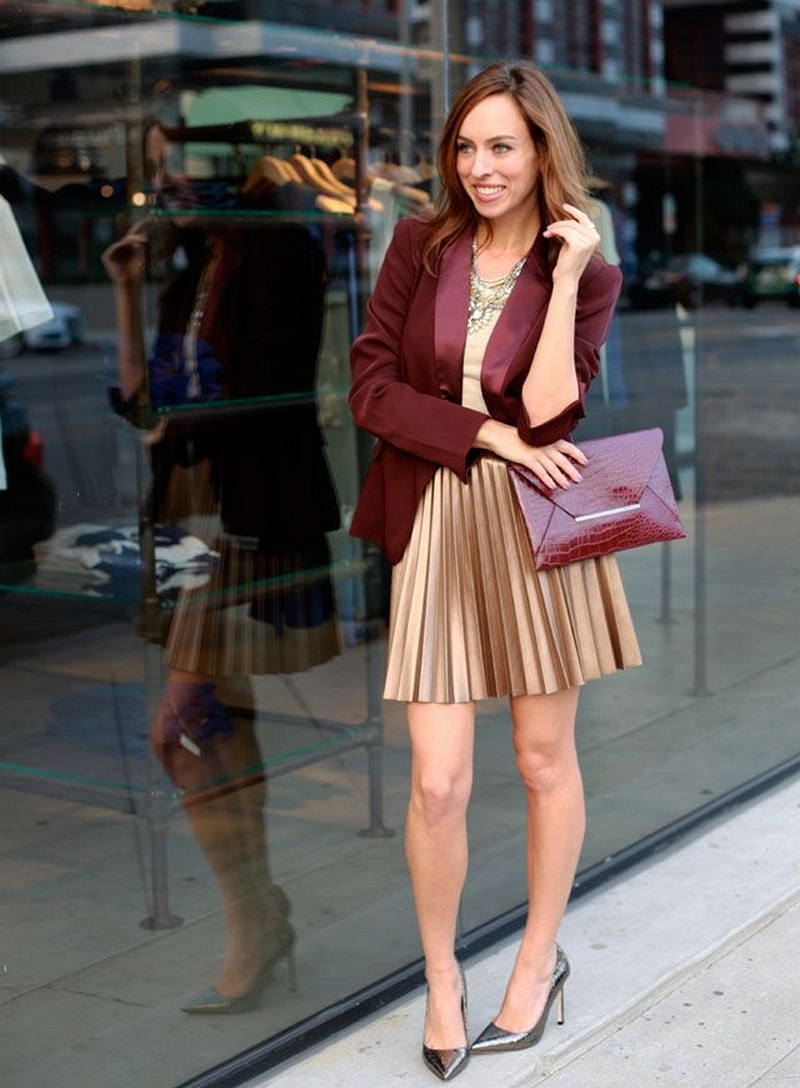 Don't be afraid to go for a complete burgundy look. I just love how this girl managed to put all of these burgundy pieces together!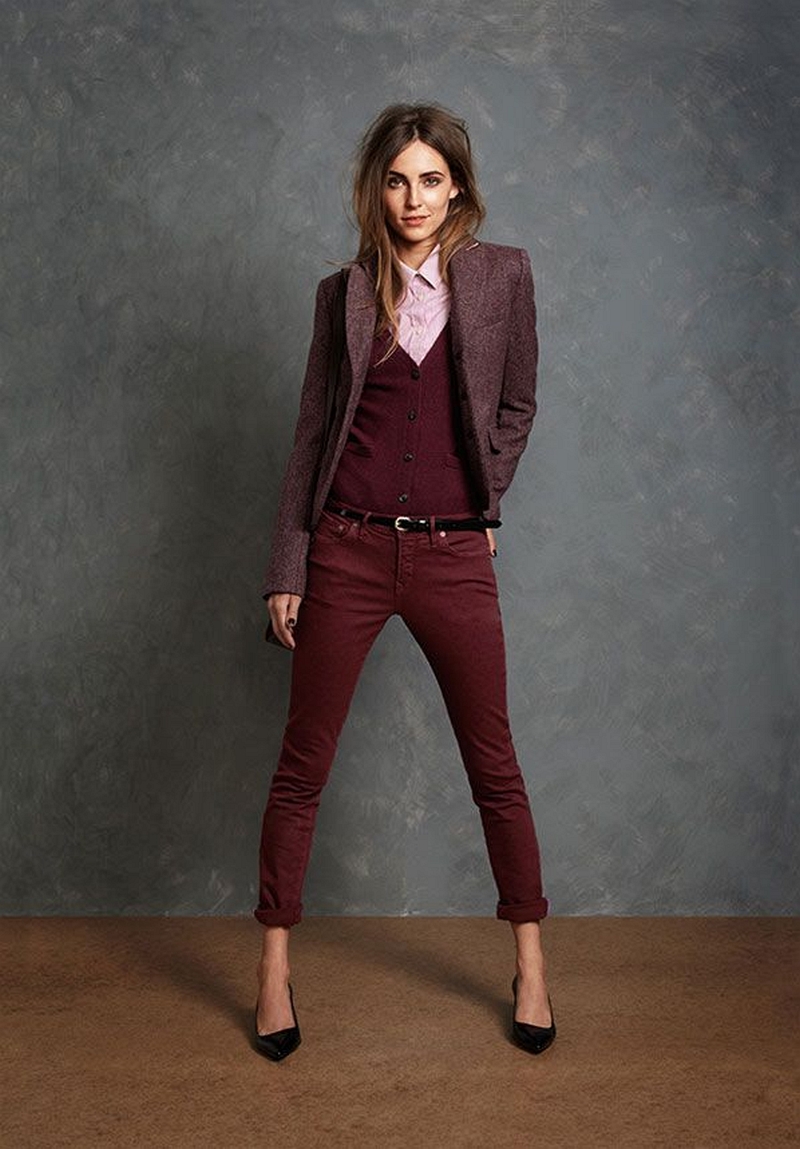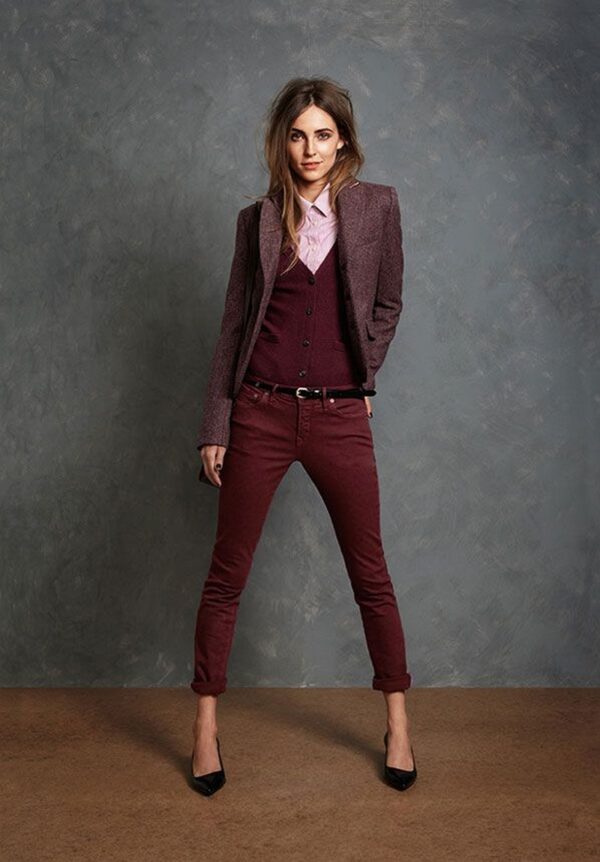 Are you about to head to a more formal even and you want to look polished from head to toe? Put on your burgundy skirt, combine it with a striped shirt, add a statement-making necklace and you are ready to go.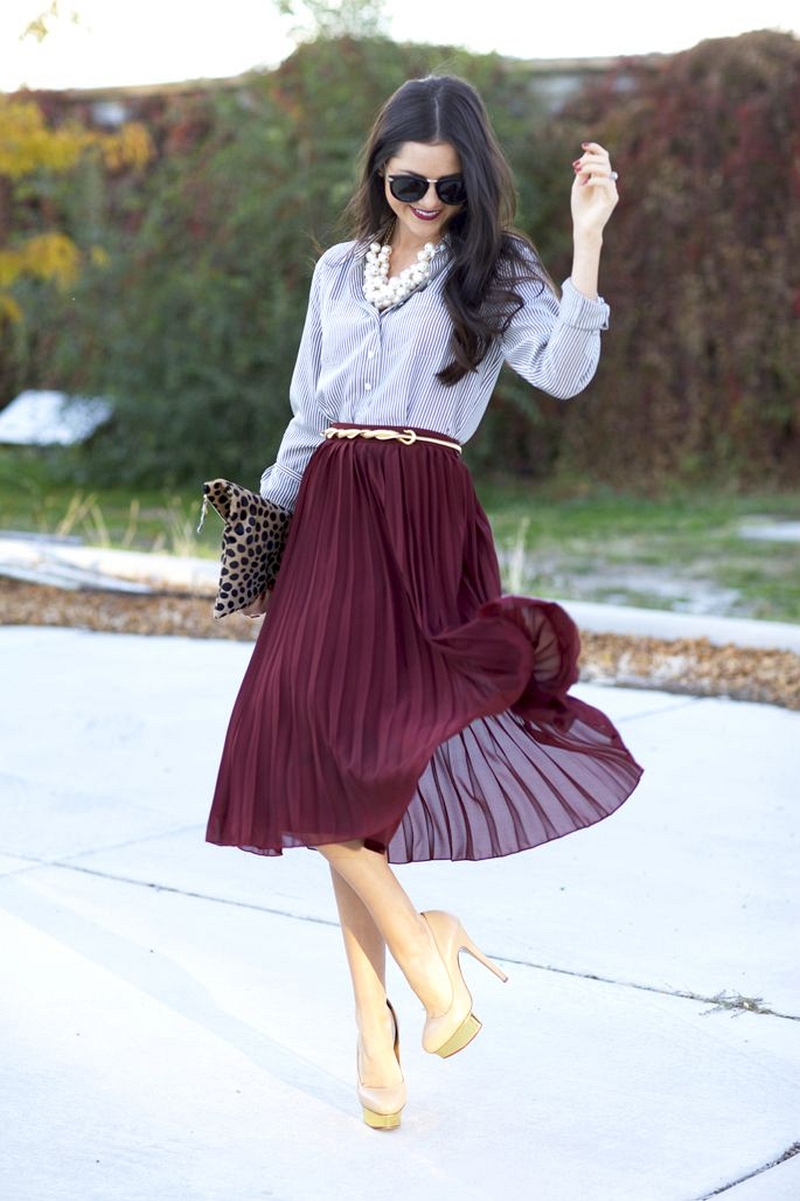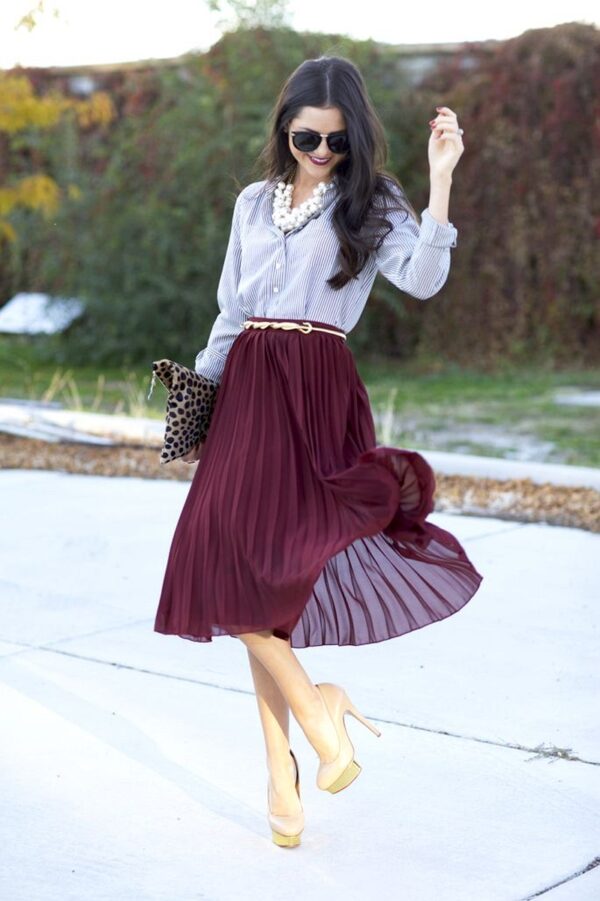 Which of these burgundy outfits managed to impress you the most? I'd love to hear from you, so make sure you keep me posted in the comments below!