Interior design and fashion world crossed the pathways, and they continue to influence another every year. Fashion designers look at the recent interior trends to inspire them with their fashion design plans. While the fashion design is embracing the interior trends, you will see collaborations of interior and fashion designers to create innovative and gorgeous trends for both industries.
Whether you remember or not, the fashion trends of winter 2017 brought dark and rick colors. However, this year brought completely different fashion design ideas, greatly influenced by interior design. The incorporation of marble prints and colors into fashion industry is the perfect example of how it is embracing the long-celebrated material of interior design world. Let us delve into the details of the fashion design ideas influenced by interior design.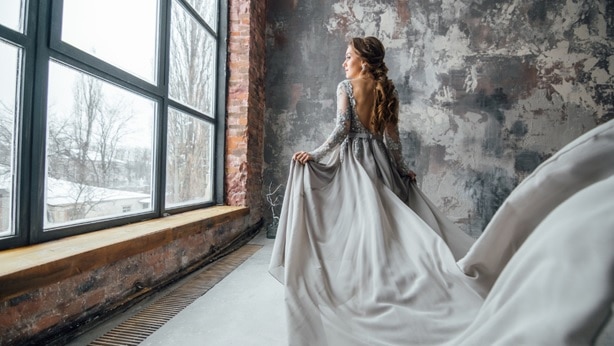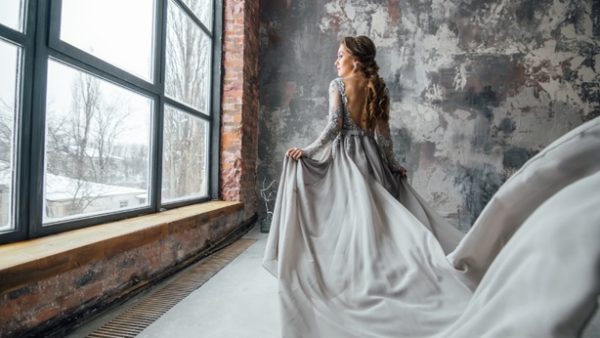 Black and White Graphic Prints
The recent fashion trends and interior designs have depicted appealing and contemporary prints boasting the sharp contrast. These trends have long continued to add elegance to the Western runways. Among them, the black and white color scheme remained the top choice for many fashion designers. Not to mention, these silhouette prints have played out in different styles throughout hundreds of years. From Dietrich's tuxedo in Morocco (1930) to Julia Roberts' Valentino at the Academy Awards 2001, the black and white designs have long been the main scheme.
Designers pair the same color theme with modern graphic prints. This trend is taking a center on and off the runway. You will be amazed to know that one Scandinavian design company also integrated graphic textiles of the same theme with hints of mint and soft neutral-shaded woods. Believe it or not, any color can go perfectly with these sleek black and white prints and can look incredibly beautiful in every fashion product.
Marble Prints and Colors
When it comes to interior design, marble has always been a top choice. This natural element boasts multi-textures and comes in appealing colors. Featuring non-cluttered and clean prints, marbles have been widely incorporated by people that prefer a sophisticated style. However, marble is widely known for its classicism and solidity.
Inspired by the Romans, many countries incorporated this beautiful element into different architecture. Marble textures, like this, blend traditional aesthetics with modern designs, which brings a captivating flair to home décor. Due to the unique textures and lovely colors, many fashion gurus blended it into their vast range of collections. It might surprise you, but marble prints are dominating the fashion world.
Metallics to Add a Sleek Look
When it comes to metallics, its incorporation into the interior is not a new idea. Decades ago, metallics were more associated with the royal decorative pieces. However, it readily steeped into the fashion industry and now you will see many fashion collections embracing metallic aesthetics. For instance, the structured jacket featuring metallic aesthetics has become one of the top choices among teenagers.
Other than this, you will see patterned trousers with the sleek looks of a metallic theme at many fashion stores today. No doubt, the sleek metallic look is not getting old, and this trend seems to continue in the upcoming years. However, it is important to mention here that the metallic aesthetics in the interior adds classic look, which you can learn about at Fashion Adict. In the same way, it blends the classic looks of metallic into the modern styles that have made fashion collection even more mesmerizing than ever before.
Cobalt and Steep Blue Hues
This eye-captivating combo made splashes at so many Spring 2015 and Fall 2015 runway shows; this amazing trend was gone for quite a while. However, the past couple of years showed interior design embracing the unique trend of cobalt and steep blues. Seeing people's attraction towards this incredible trend, many fashion gurus blend the interior design like cobalt and steep blues theme into their fashion collection. The tanzanite-like hues of blues are making the interior and fashion collection aesthetically beautiful, as it adds the wave of positivity into the aesthetics.
No doubt, a large number of people praise the attractive theme, since it brings a sense of tranquility and serendipity to the wearer. Steep blues are bold enough shades to stand on its own, yet it looks oh-so-amazing when blended with light blue hues. Interior designers have also integrated the deep blue sea-like aesthetics into different wall hangings and textiles. The elegant mix of sophisticated patterns and blue hues into interior design and fashion world provide the wonderful pops of color.
What Is Next in The Fashion World?
Looking the previous and current trends at Lyhpa, it is clear that the difference between fashion ideas and interior designs is blurring. Many fashion gurus have collaborated with interior designers to create innovative designs. As the interior designing industry continues to evolve, fashion gurus are adopting numerous elements of interior styles and blending it with the new fashion collections. This undoubtedly has brought a unique mix of colors and designs, including marble prints and colors that have become all the rage in the fashion industry today!