Hello, fashionistas! Are you ready for a new fashion adventure? In this article, we are taking you on a fall fashion adventure that you will certainly love. When it comes to fall and winter fashion, the first thing that certainly comes into your head is the sweater weather. Yes, that is right. Sweaters are our favorite cold-weather fashion garments. For today we have selected some sweater and skirt outfits for you. A sweater and skirt outfit is one of those fall and winter combinations that seems easy on the surface, but sometimes can be really tricky to pull out. In order to help you style the best sweater and skirt outfits ever, we have made a selection of the best sweater and skirt outfit styling tips.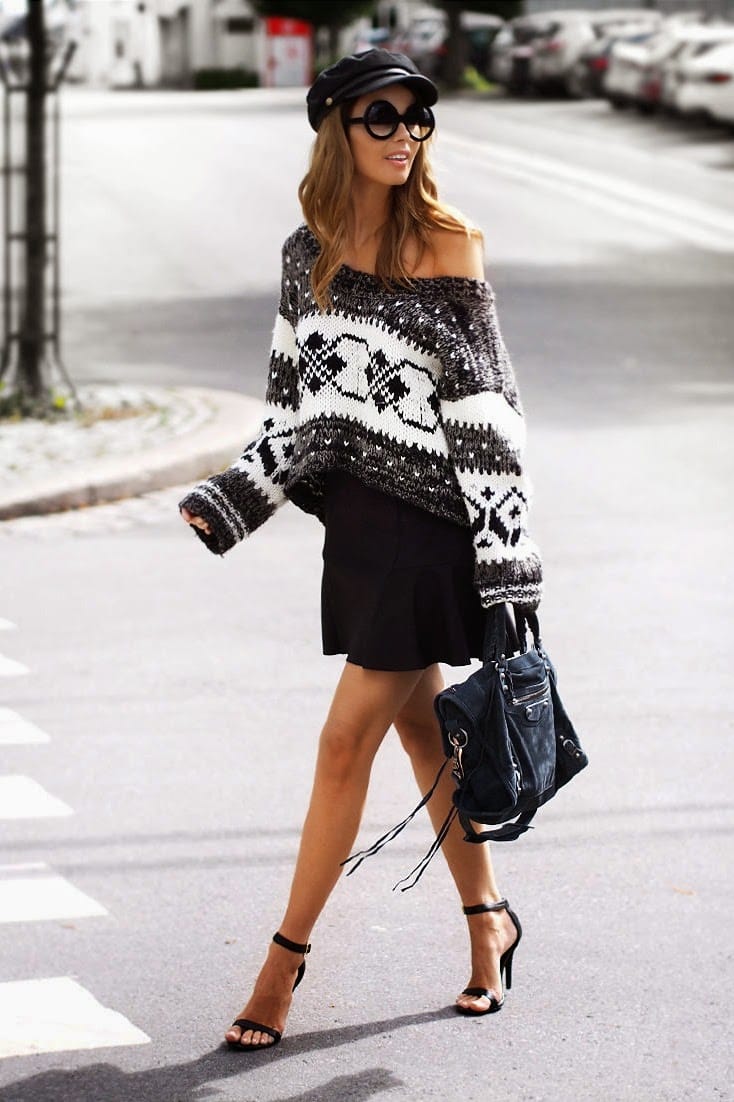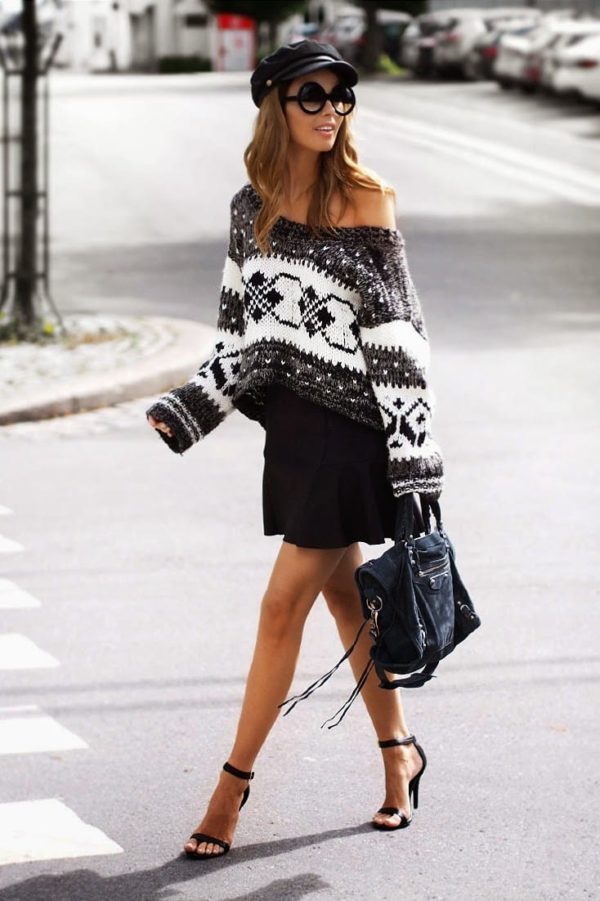 source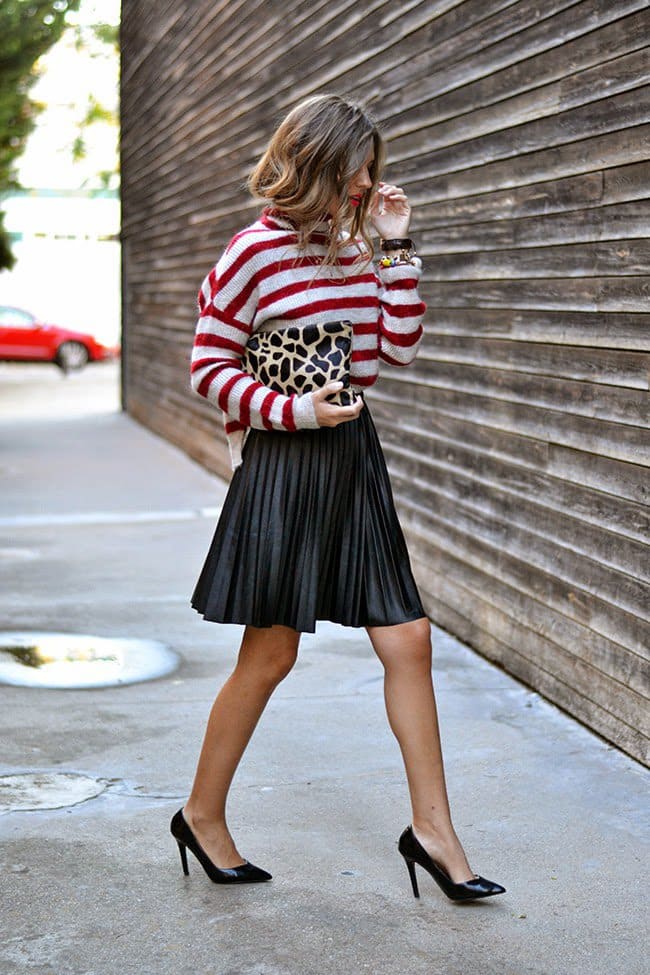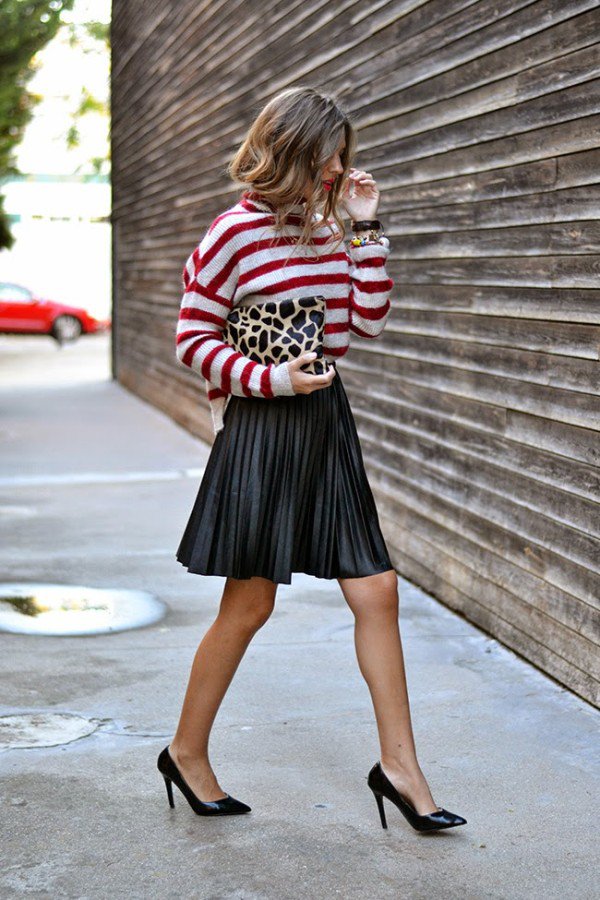 source
Most women who have pulled out a sweater and skirt outfit, have their heads full of styling questions. Is the sweater too oversized? Do I look boxy wearing the attire? Are the proportions off? What shoes should I wear with my sweater and skirt outfits? Has it happened to you to have no answer to all these fashion dilemmas? We are here to send some styling help your way. The following styling tips and tricks will help you pull out the best possible sweater and skirt combo ever.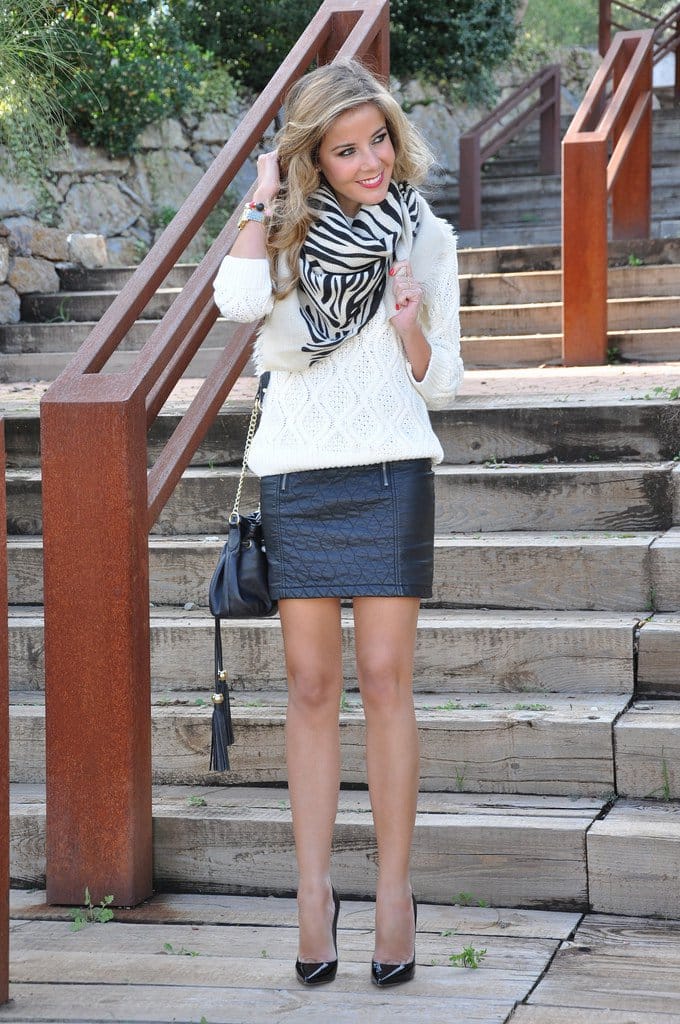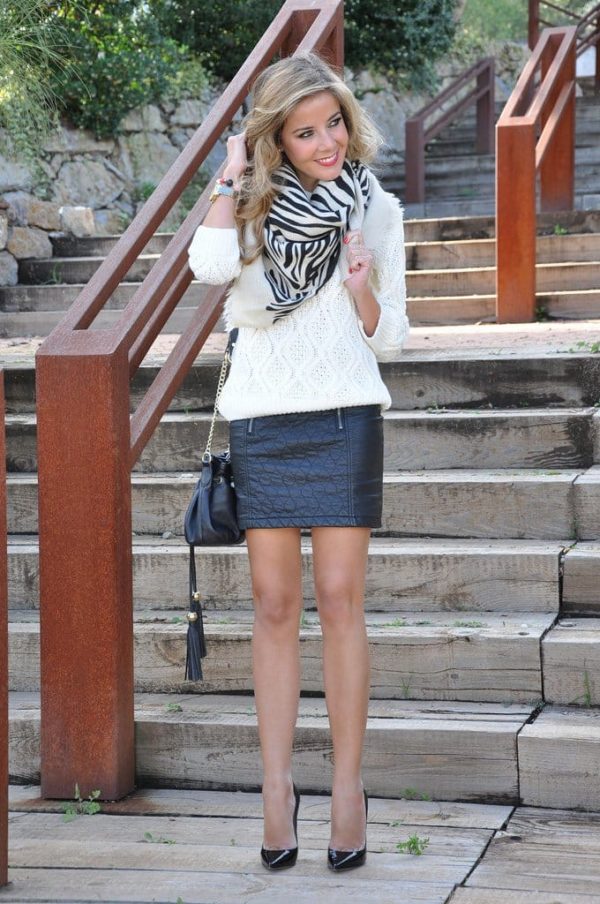 source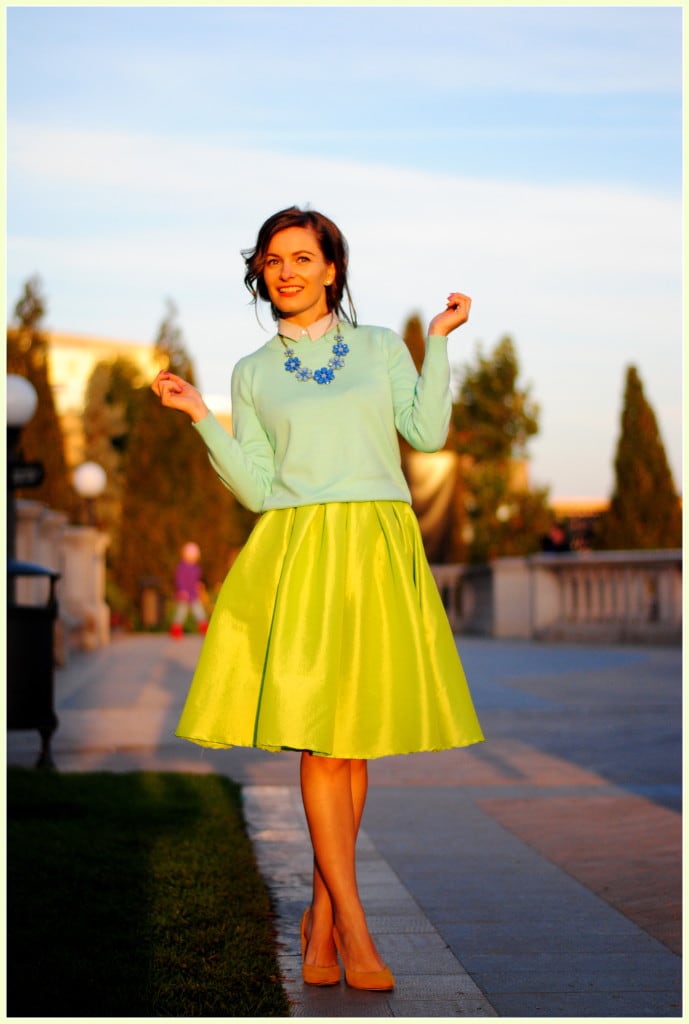 source
How to style the sweater and skirt outfit as a pro?
When done the right way, the sweater and skirt outfit is the epitome of comfy chic. But, when styling it for the first time, it can be a little intimidating, since there are many fashion mistakes that you can do. Luckily, with these helpful styling tips below, you will be able to do some trial and error until the outfit feels just right to nail the combination.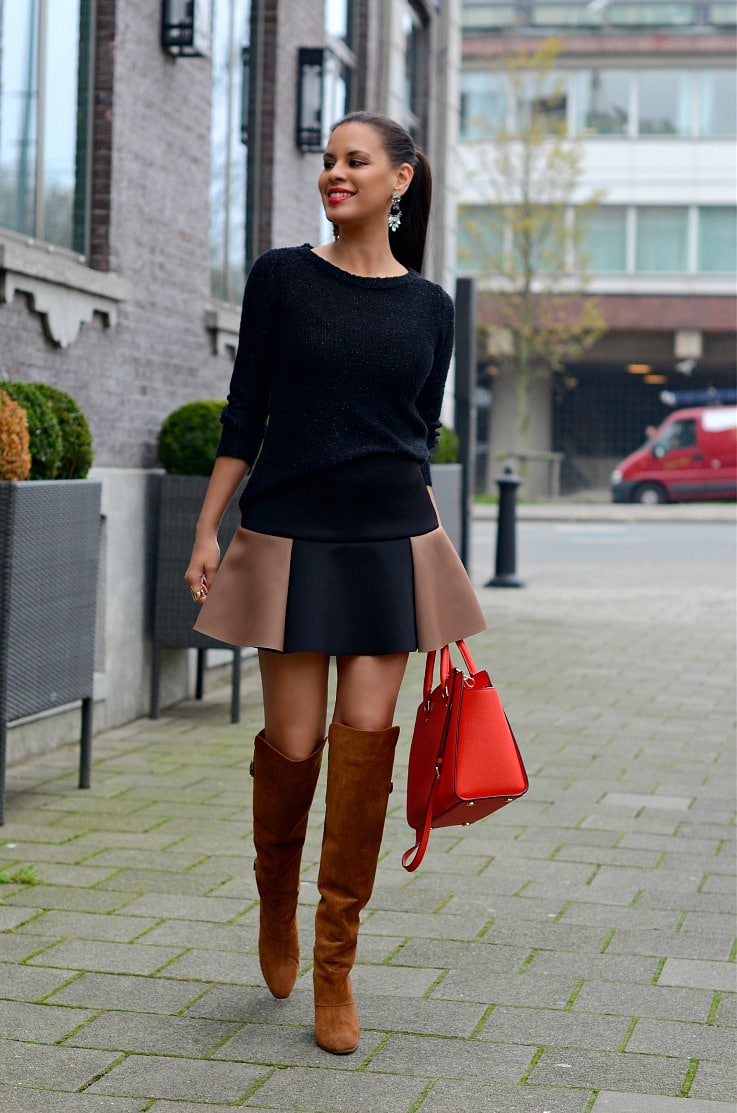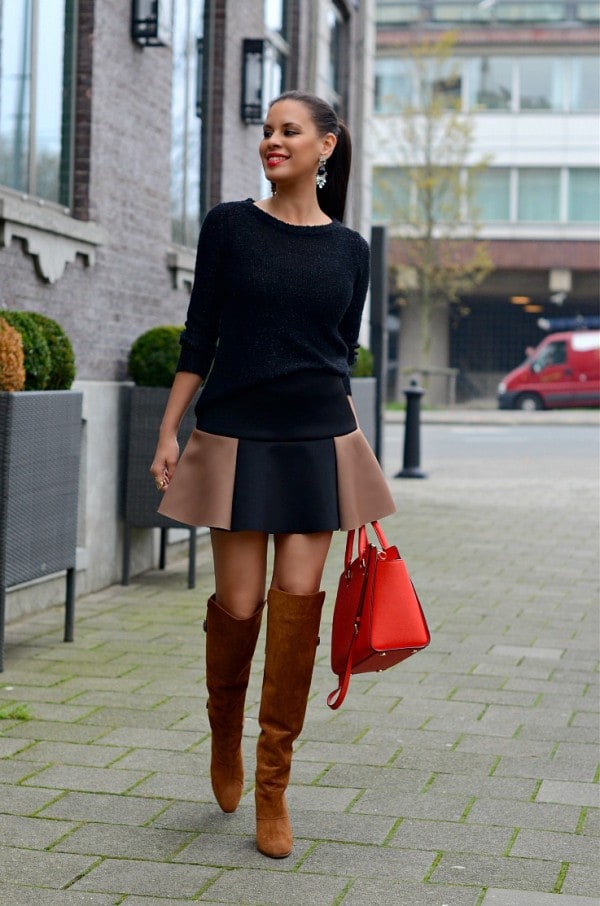 source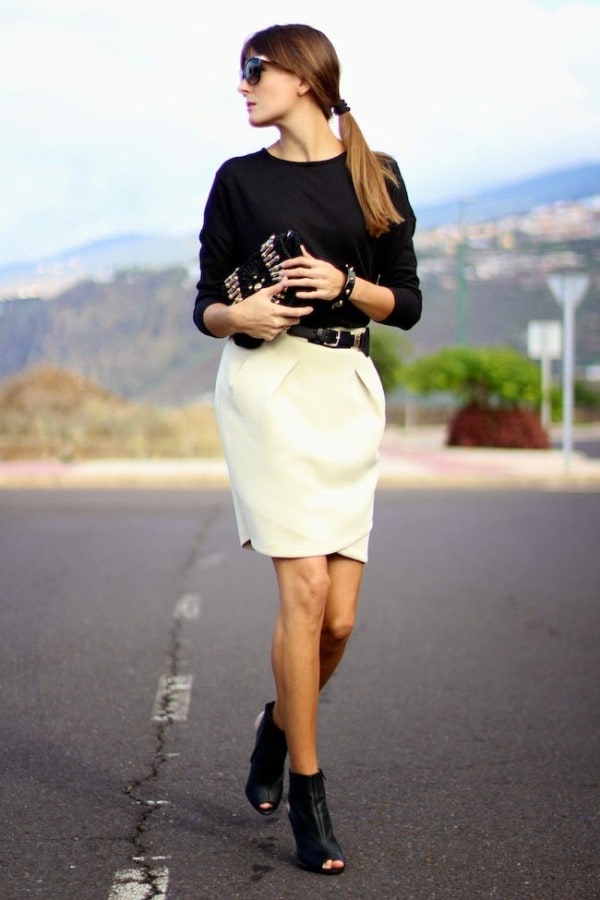 source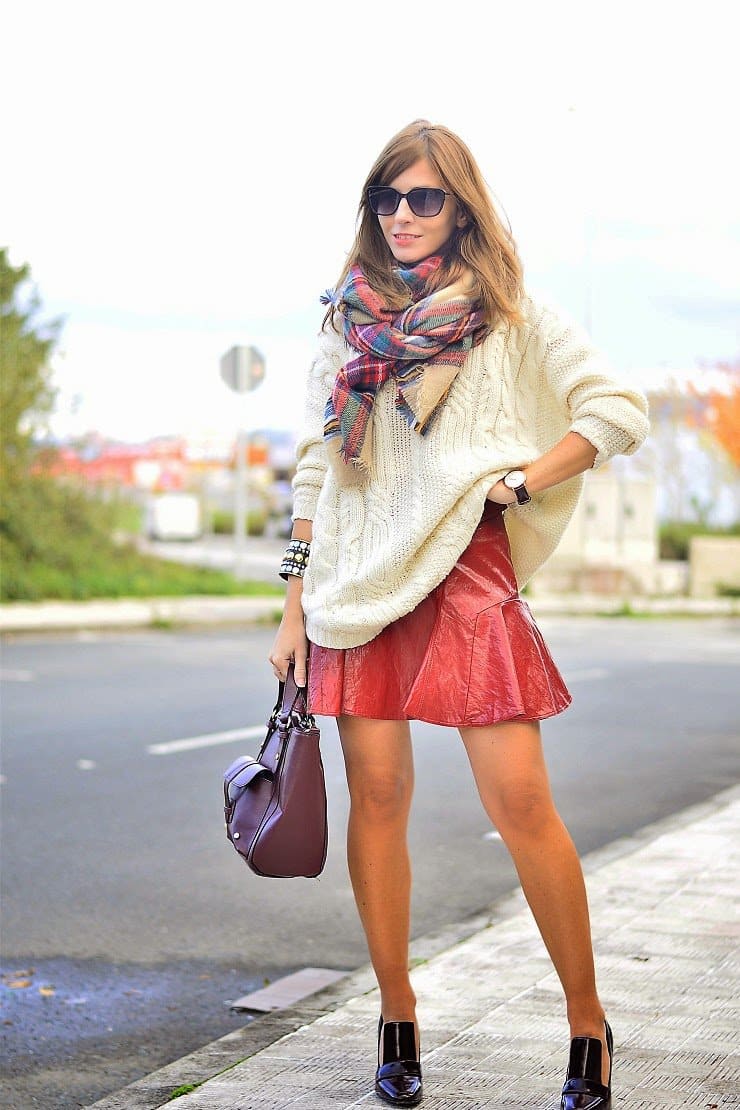 source
Try the tucked-in look
Most women will agree that the best way to wear the sweater and skirt outfit is to tuck the sweater into the skirt. The best is to choose a skirt that sits at the natural waist, rather than at the hips. Indeed, the ideal choice of a skirt that can be worn with a sweater is one that has enough stretch or an elastic waistband to accommodate tucking. A skirt with enough structure to smooth out any extra fabric from the sweater is a perfect choice too.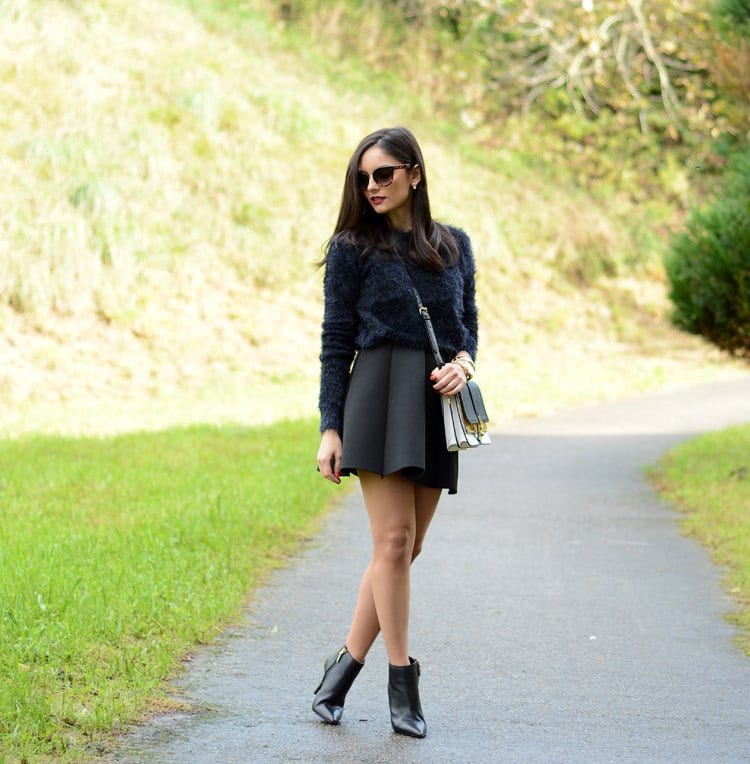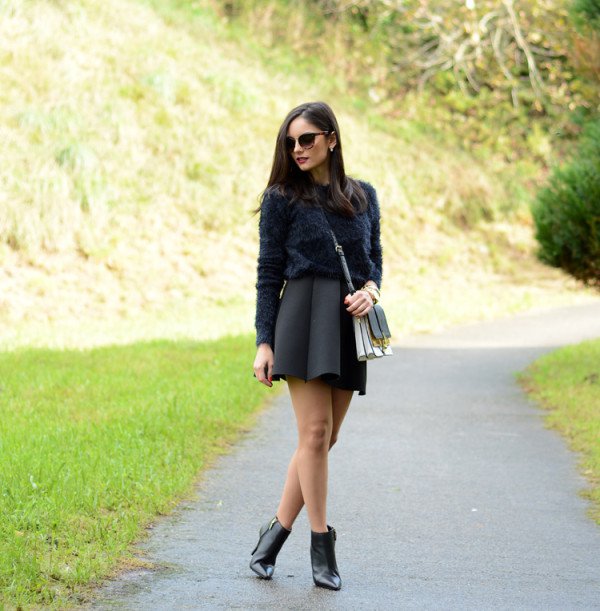 source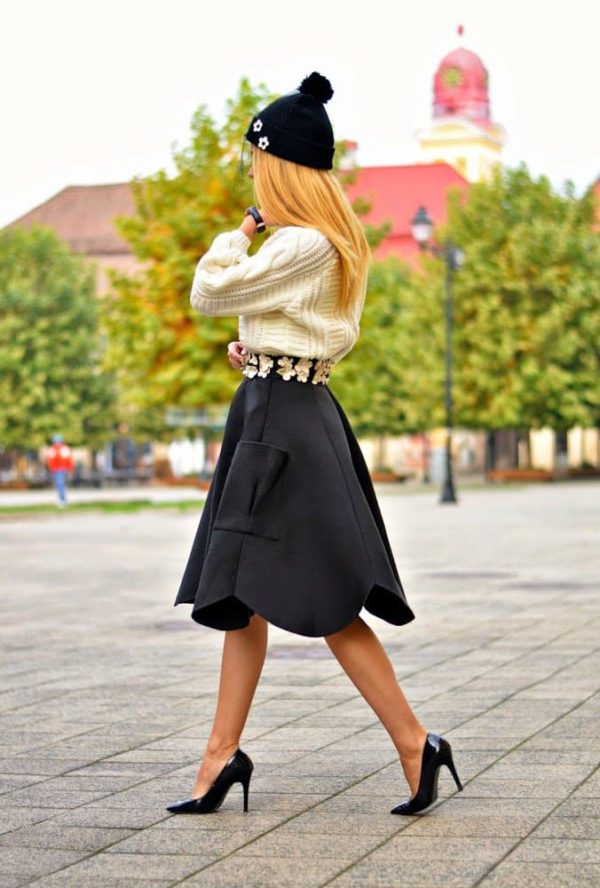 source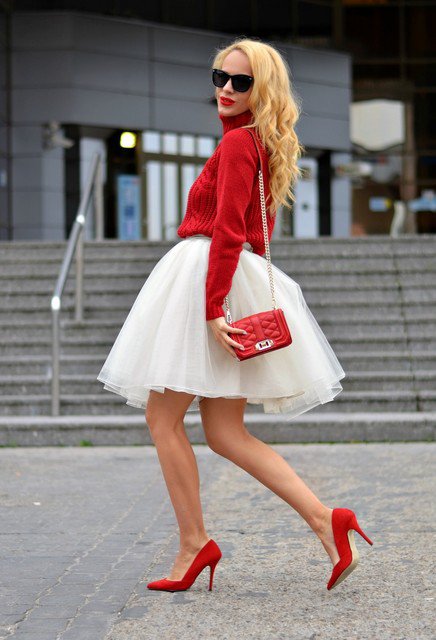 source
Showcase your figure with a lightweight and fitted sweater
If you live in a place where fall and winter have more relaxed days, then you can forget about the classic sweater and try on a sleeveless sweater instead. A perfectly fitting sweater or even a bodysuit knit sweater-like material is a perfect choice to style fashionable sweater and skirt outfits for warmer fall days. Wear the look both with a mini or midi skirt. The result will be an eye-catching attire that no one can resist.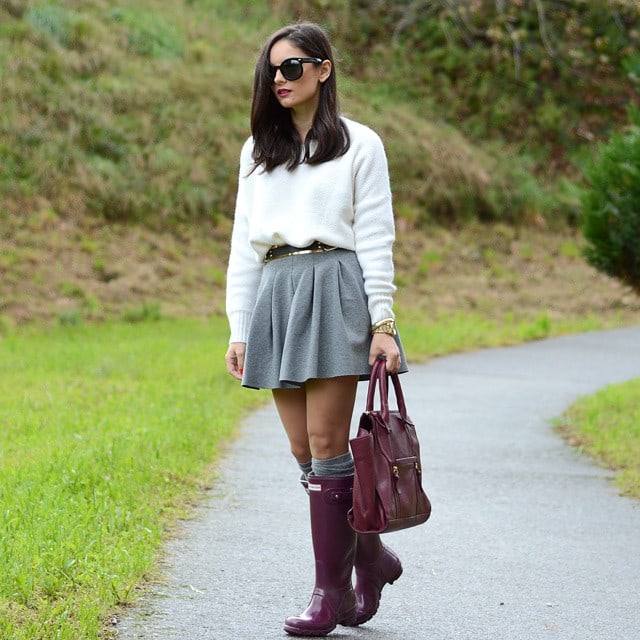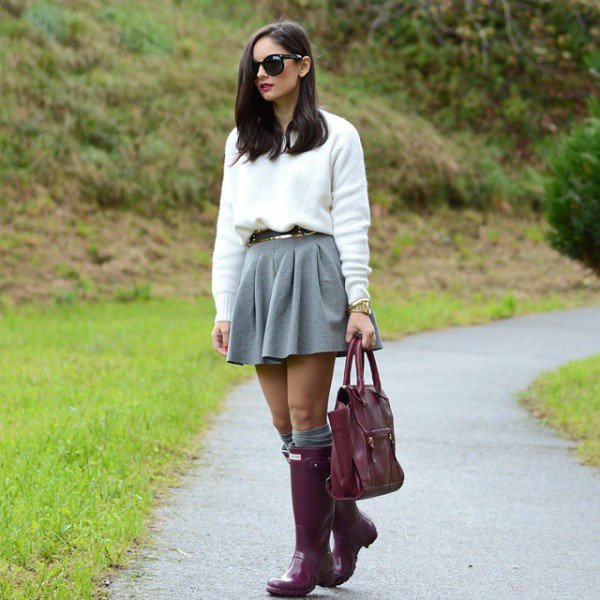 source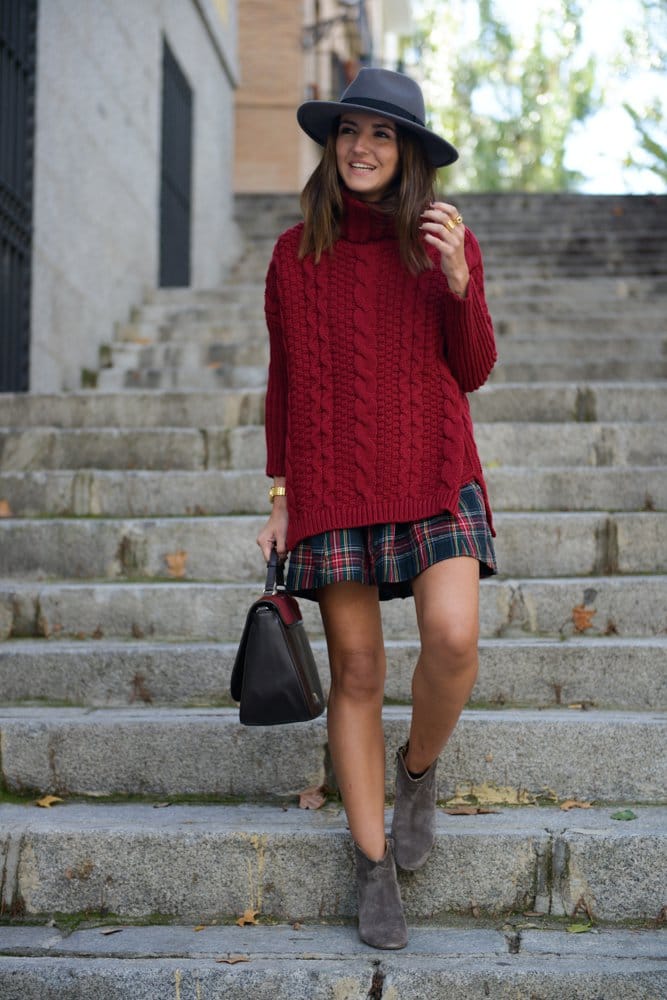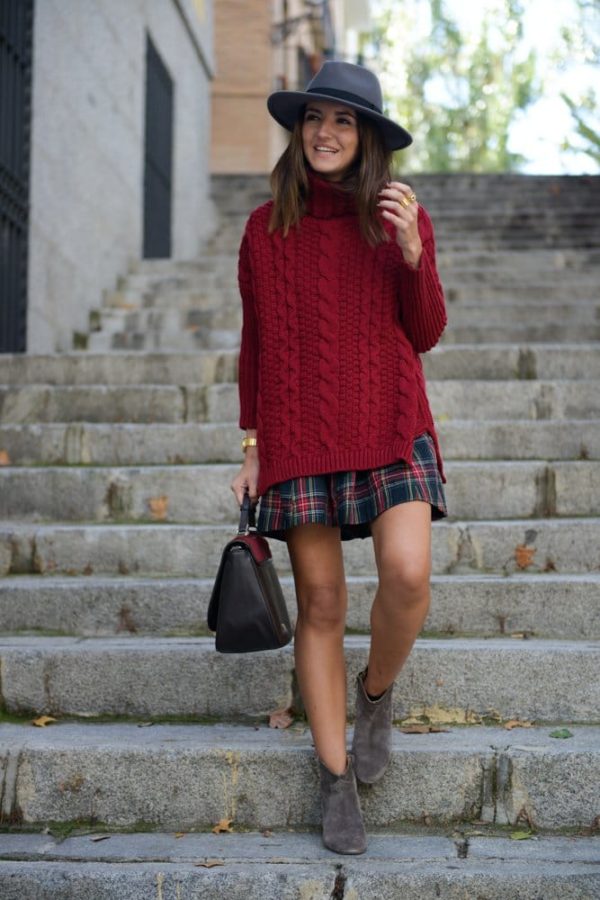 source
Avoid sweaters that are boxy and oversized if you want to wear them untucked
If tucking the sweater in is not your way to style sweater and skirt outfits, then we recommend you strongly avoid wearing oversized sweaters that seem too boxy. Instead, try on cropped sweaters or knits that chinches at the waist. A looser knit that has feminine elongating details like side slits is also a perfect choice of a sweater for a "not tucked in" sweater and skirt outfit.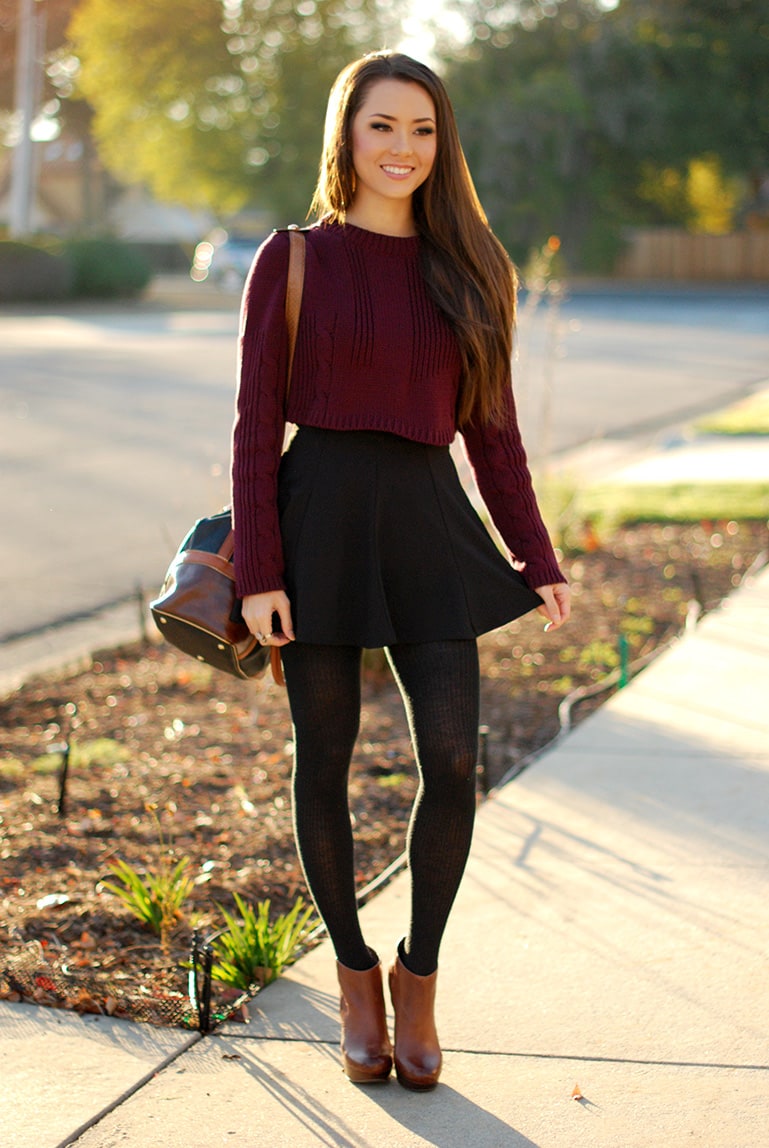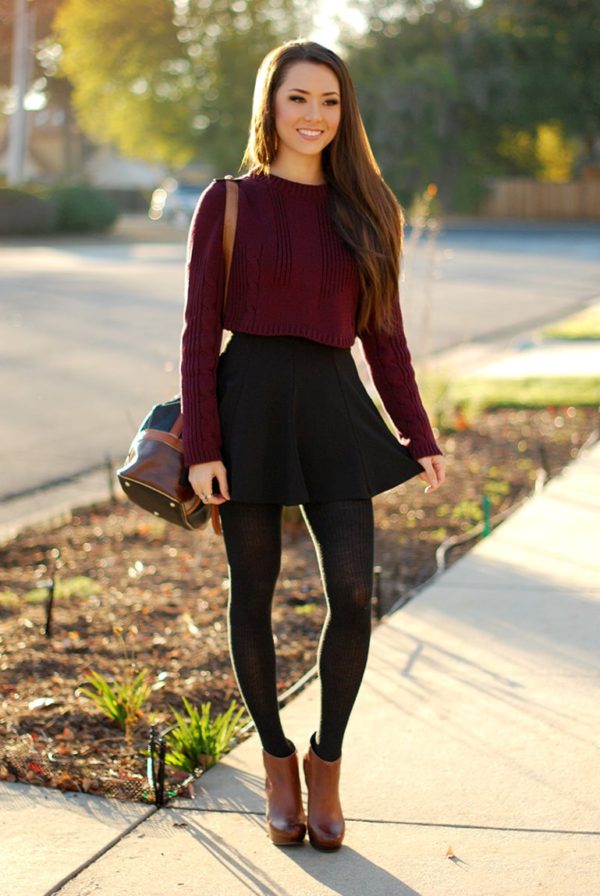 source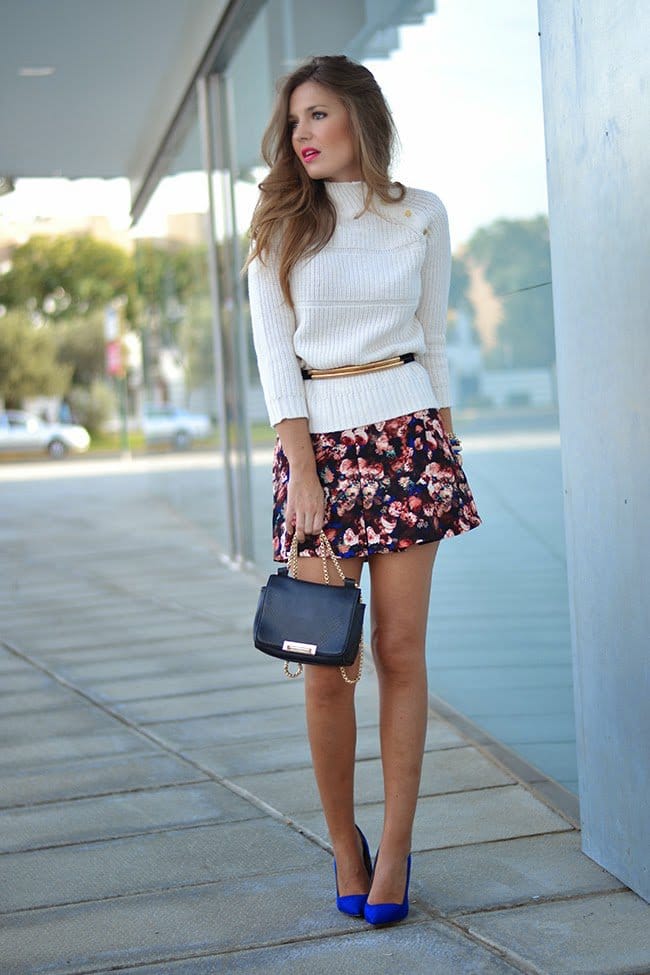 source
Play with different skirt types and lengths
Finding the magical formula of styling the perfect sweater and skirt outfit may require many trials. That means playing with different skirt types and lengths, as well as different sweater cuts until finding the combo that feels just right. Do not hesitate to try on mini, maxi, and midi skirts with different sweater cuts. Also, try on different types of shoes until you find the ones that perfectly suit any of the previously styled outfits.  You may find it strange how the right choice of footwear instantly changes the entire look.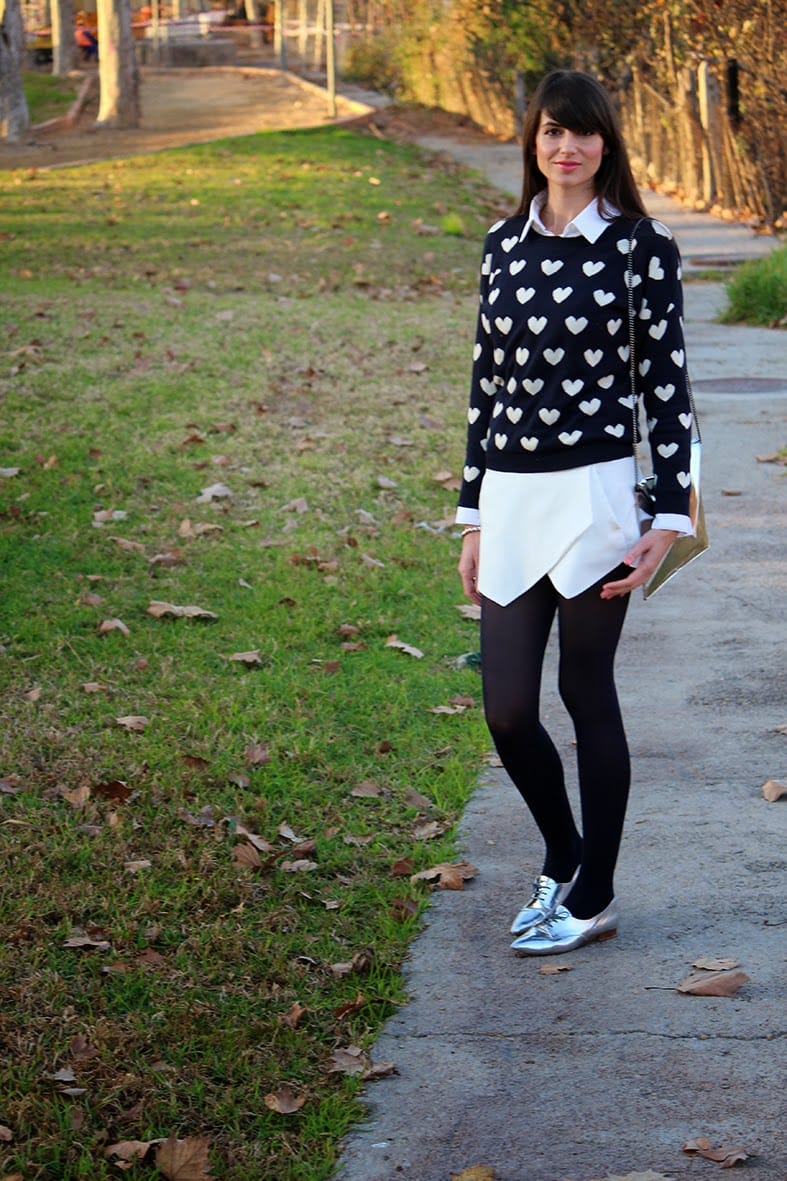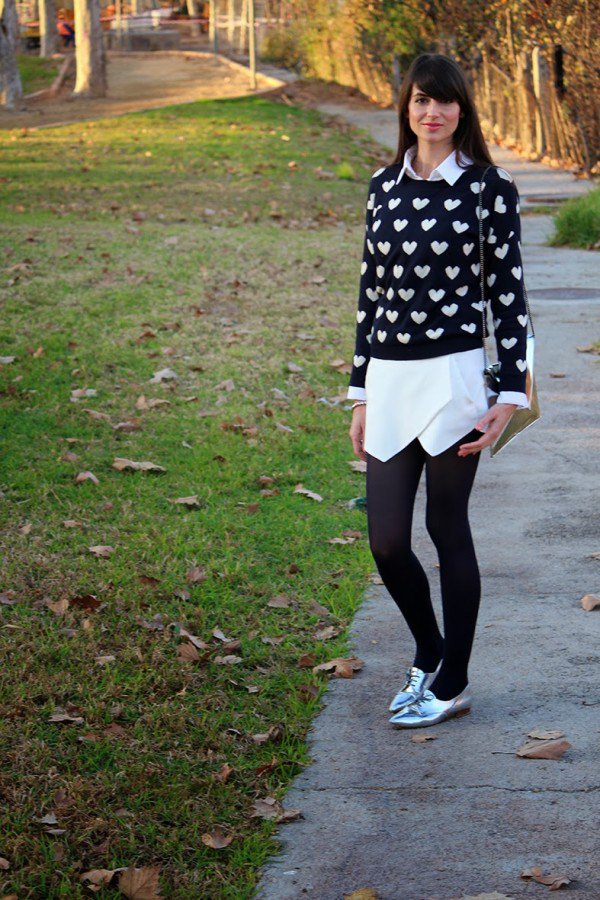 source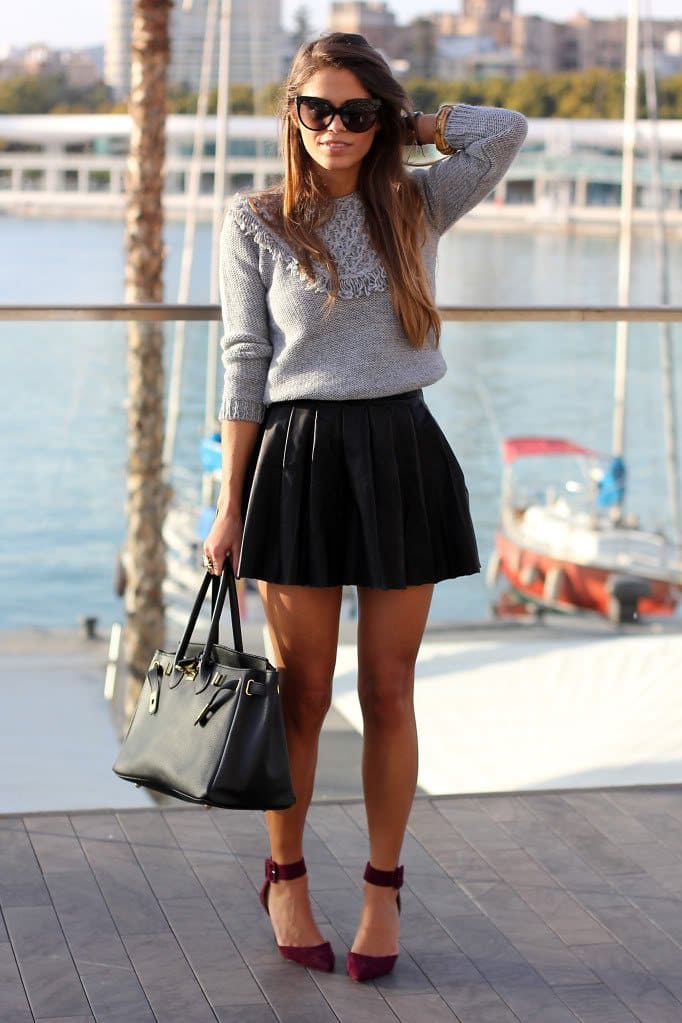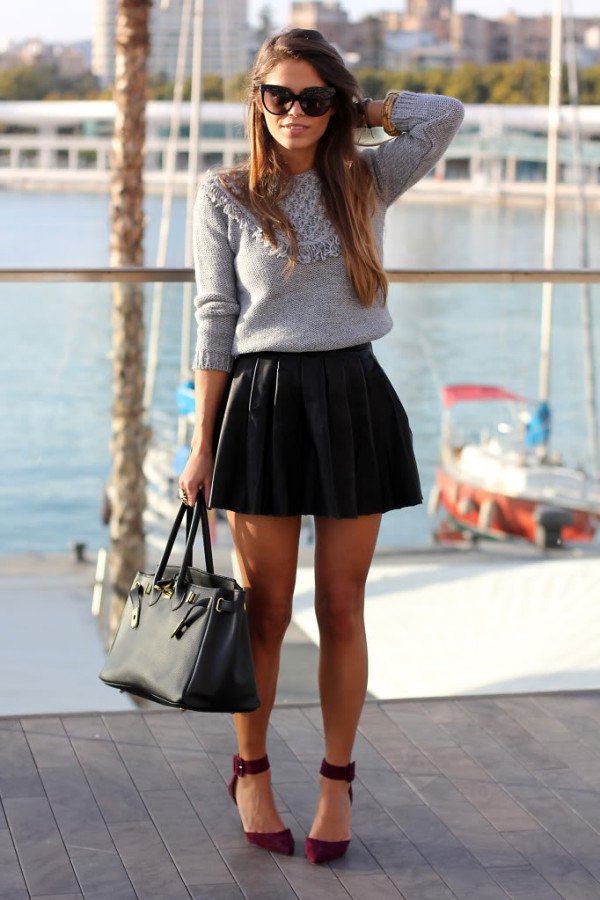 source
Add a belt to create a waist
Do not forget the magic power of the belt when styling sweater and skirt outfits. If things are looking too chunky or bulky, don't doubt to add your favorite belt and save the look. For the tucked-in look, we recommend you place the belt over the skirt. On the other side, for the untucked look, the best is to wear your belt over the sweater. Place it at the smallest part of your waist so that you create a perfect hourglass figure.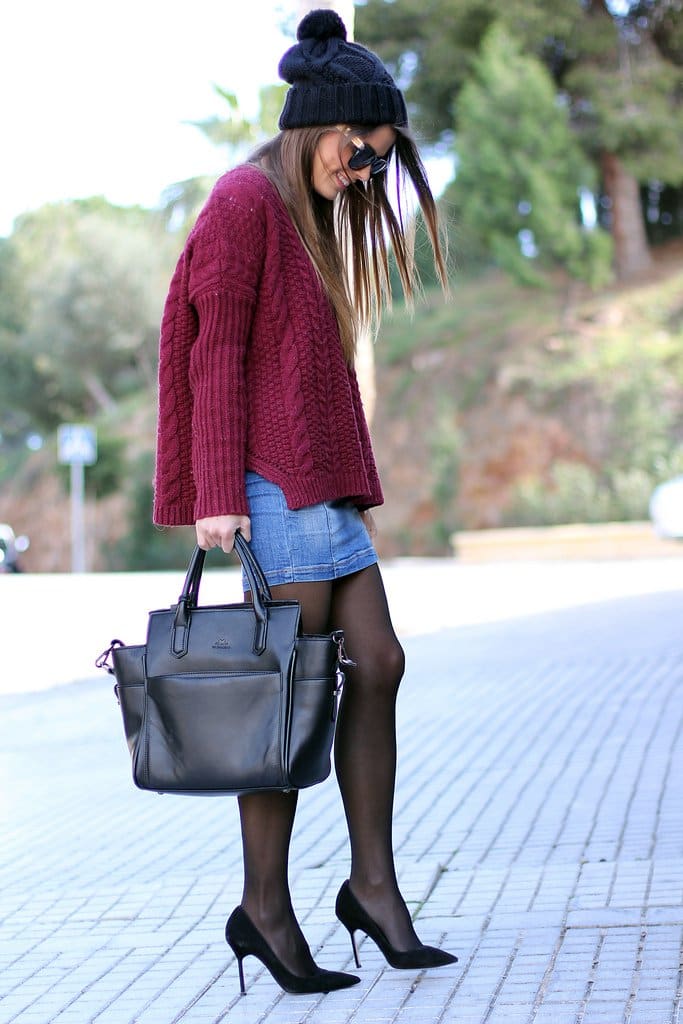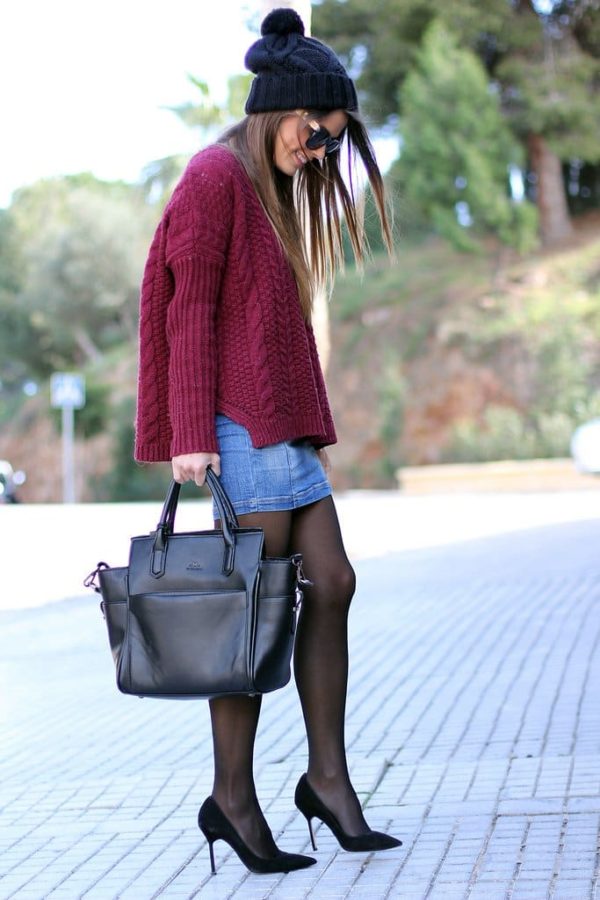 source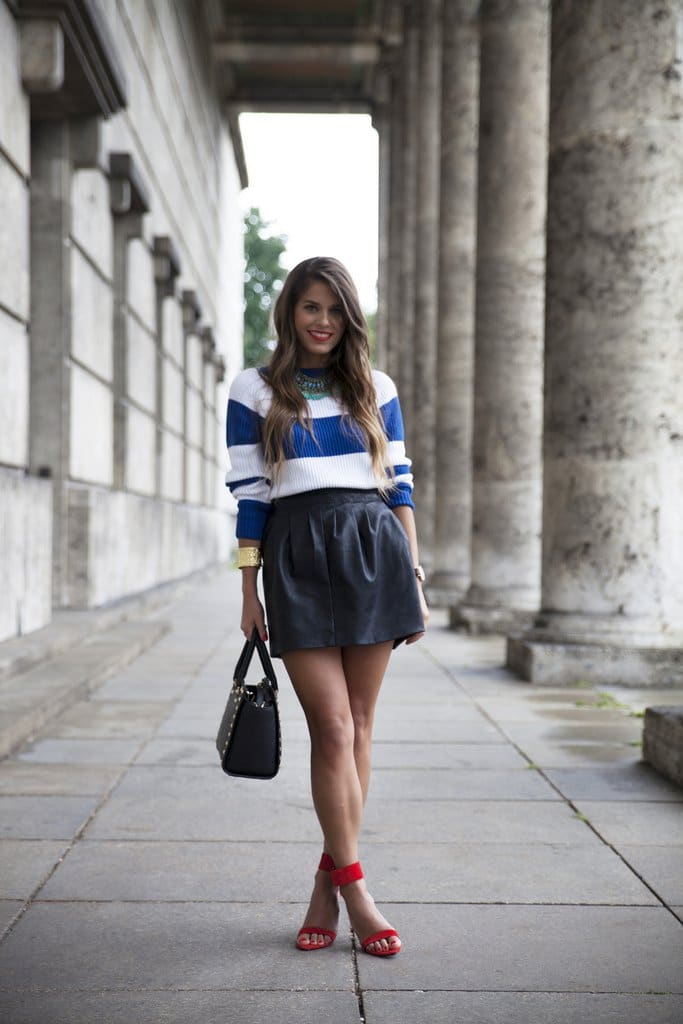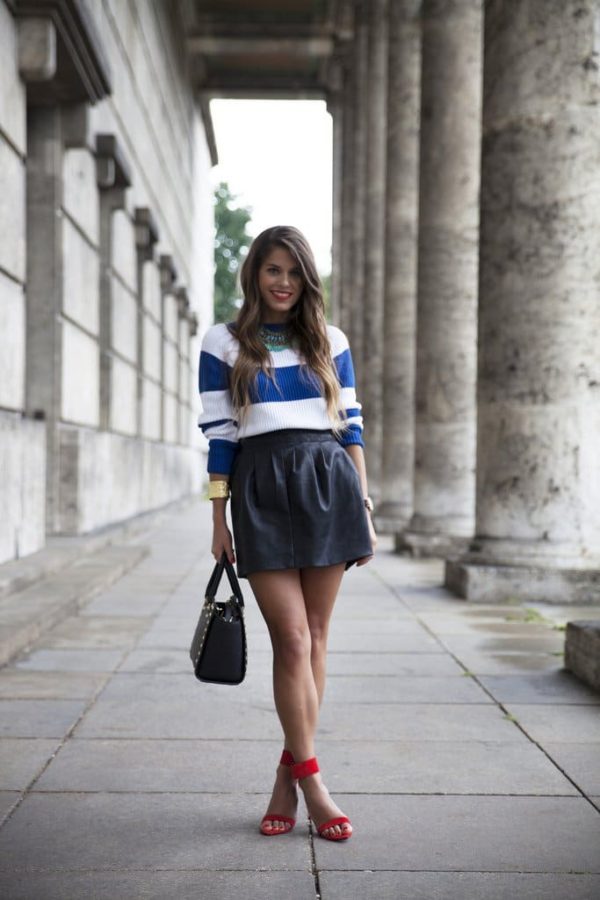 source
Play on safe with the easiest-to-pull-out combo
If you are new to styling sweater and skirt outfits, before you feel free to experiment with different combos, we recommend you try the one that includes a tuckable sweater, a midi-length skirt, and knee-high boots. It is the easiest one to be pulled out. And, you can never go wrong with it. It is something like the starting-up combo that you can use as a base for styling many different sweaters and skirt outfits in the future. Once you have nailed this combo, you can experiment with styling mini skirts and knits as well as maxi-length skirts and sweaters.