In the fast changing world, it is quite difficult to stay tuned with latest fashion. It is even more difficult to find what to wear and how to find it for your next purchase. Women faces this problem ever since the fashion word invented. However technology helps in every way to give choices and also allow making choices. Here are some ways to get ready for your next purchase in upcoming holiday season.
Direct
There are many many sites like Amazon.com, wallmart.com, ebay.com if you want to explore and make decision on your own. They give to multiple brands options and outstanding customer care service.
All the major brands have their own website and shopping experience. i.e  Like nike.com, reebok.com. However user experience and customer service are different in each.
If you are looking for a red skirt on amazon.com you will get around 400 results for that. But first of all are you sure about red color, skirt pattern, fabric, style and length?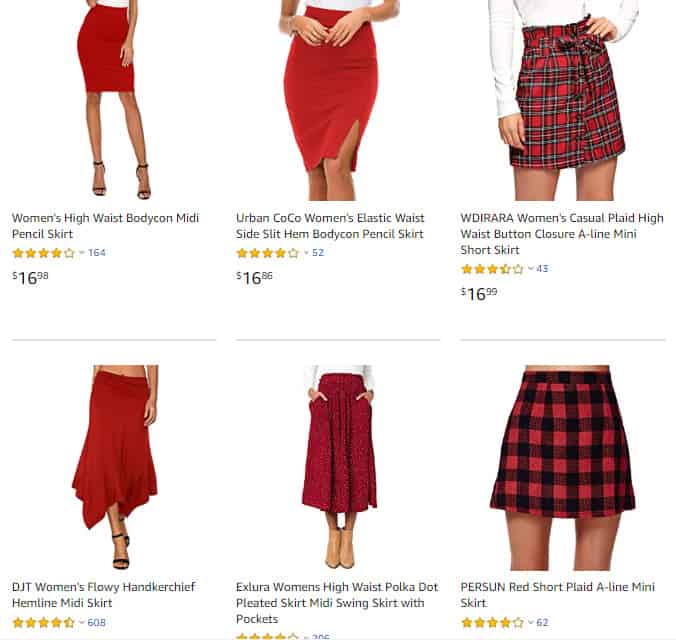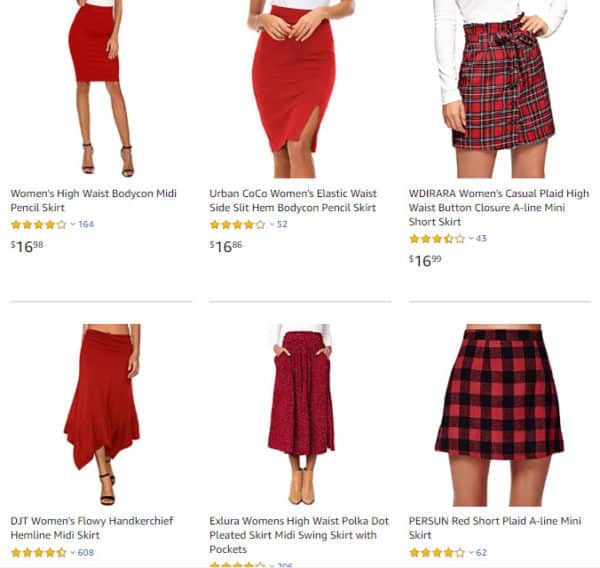 It is like finding a needle in a haystack. There are thousands of products in each category and each variant. If you are an expert, then no need t worry.  You can browse through your clear choices, budget, color and variant reach to your destination.
But very few people are lucky to have such clear decisions. If you wear particular brand only, then the problem is much easier. They launch fresh stock, clearance sale and much option on their website. Like https://www.reebok.com/us they have clear guidance to new arrival, best seller and even for gifts.
Influence
You might like to purchase what your celebrity, blogger or fashion influencer suggests. There is a huge demand for the marketing from such celebrities and public icon.  Such influencers have millions of follower on instagram. Truly they have fashion sense that might appeal to common people. Check the page of Chiara Ferragni.
There is certain advantage that you can see, how it would look after wearing. They post lots of photos and videos that will give you some kind of experience.
However you might not get always best, as it is just marketing. Not everyone in fan list is having similar figure, appearance, skin tone and personality. So It is not always best to follow your fashion icon. Sometimes your favorite person might not like that product in the real.
Aggregators
Some people comes with the idea to collect amazing products and make available on single platform. They don't sell any products, they just let you know about things that exists. You might not able to search, browse or find such collections in your own.
Again the issue arise when such collection are made by machine. If you feed lots of information then it is just data, not information.
One of the Fashion aggregator  http://www.topofstyle.com who makes human touched collection. You can make your own collection, suggest to friends and family to get experience like offline purchase.  One thing is sure that you will feed with only great products in such websites.
Such things are improving and trying to make the internet best place for fashion shopping.
Bloggers
There are also many fashion bloggers and magazines that gives you real stuff. The condition is you need to spend time to get updated regularly.  They might feed by single or multiple writers who have deep knowledge and connection with latest trends. For example this blog is by dana cristina. You can find lots of trending products here https://thefashiontag.com/trends-street-style/