Burgundy is the new black for this fall/winter season. It is a must have color in your wardrobe, so don't miss to buy some piece of clothes in this color. You don't know what to combine it with? We are here to help you with some suggestions about the best burgundy color combinations. Scroll down the page and found the colors that best fits burgundy and don't miss to style your next outfit with the help of some of these inspiriting ideas.
1. Burgundy with black
Black is the color that fits almost every other color, so as it does fits burgundy. Wearing burgundy with black is a combination that guarantees a refined and effortlessly chic outfit. These two colors match each other on a sophisticated way and give your outfit a touch of luxury. Black is perfect to serve as a neutral base of you outfit, and burgundy is here to add a little dose of color, but keeping the dark shades that are typical for winter. When styling your next outfit by choosing these two colors, you can't go wrong. So, don't think twice and open you closet and choose these two dark shades to look gorgeous.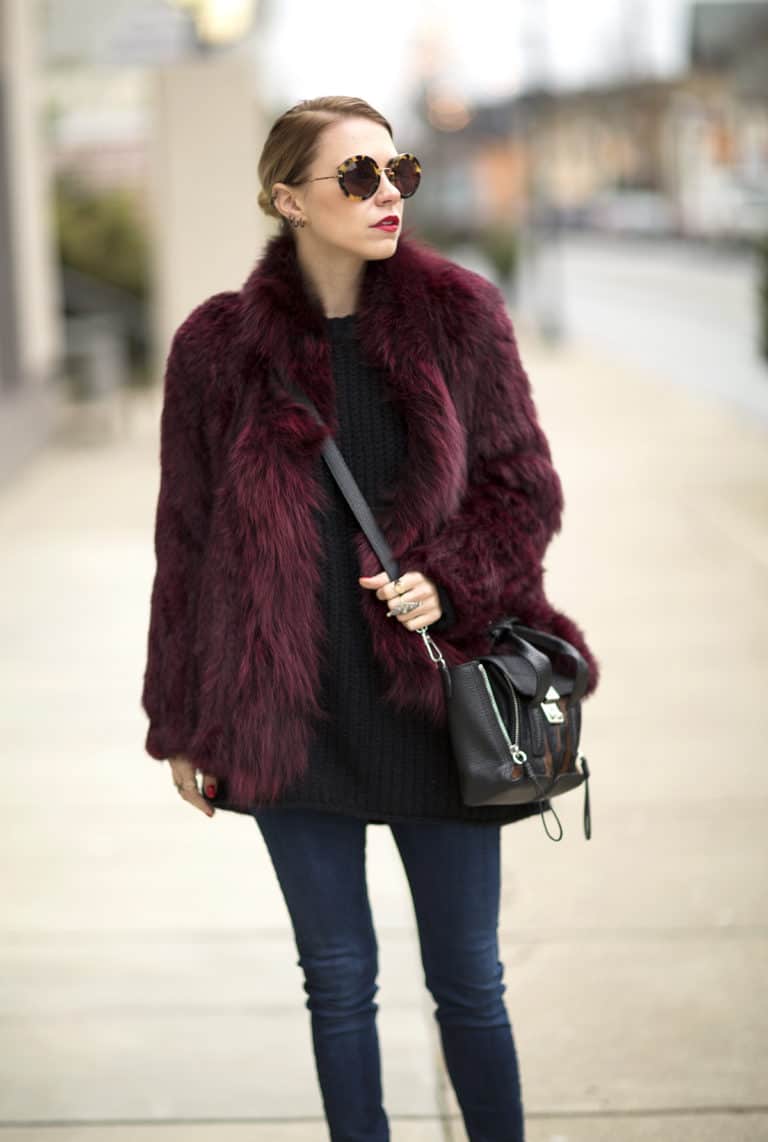 source

  source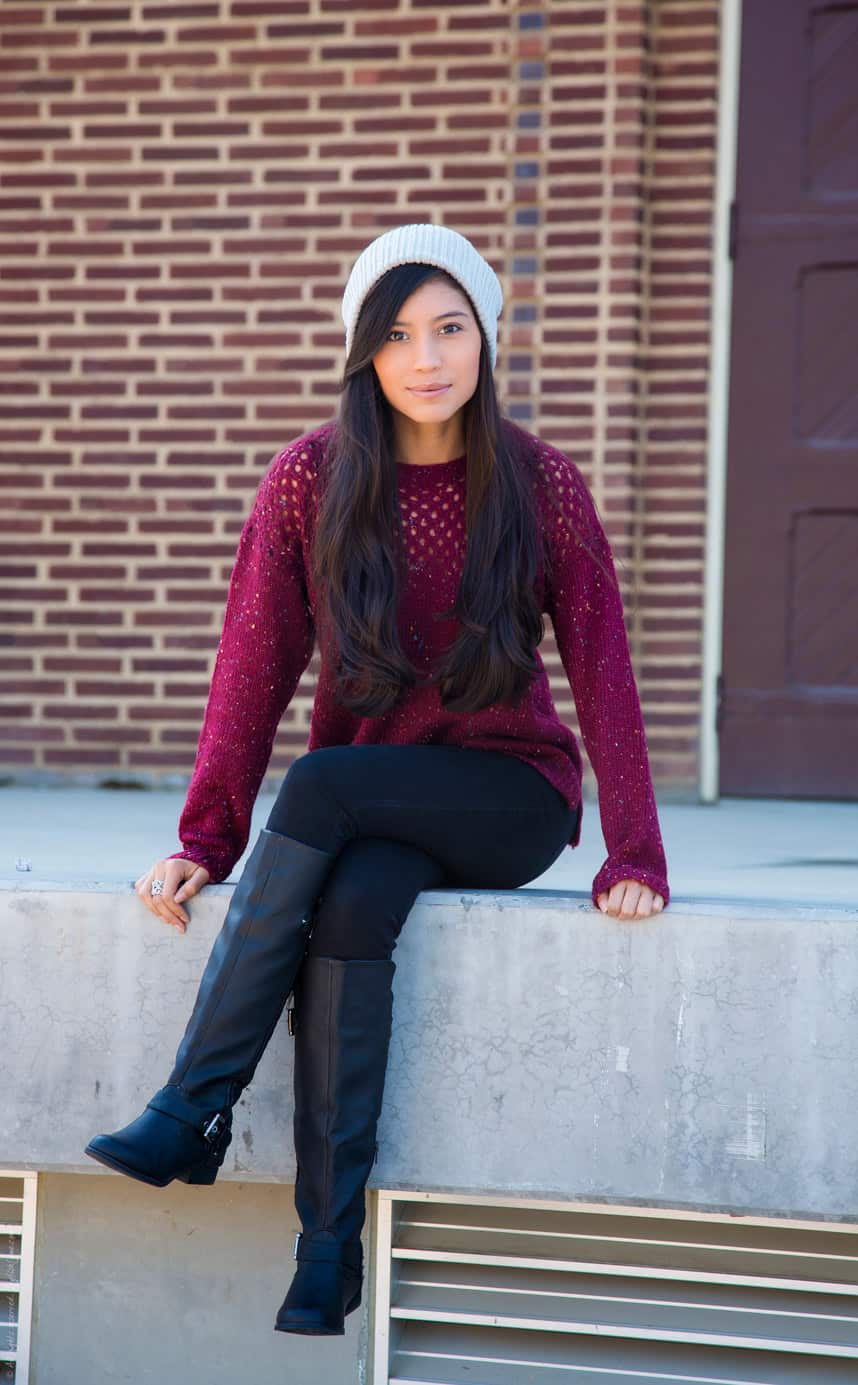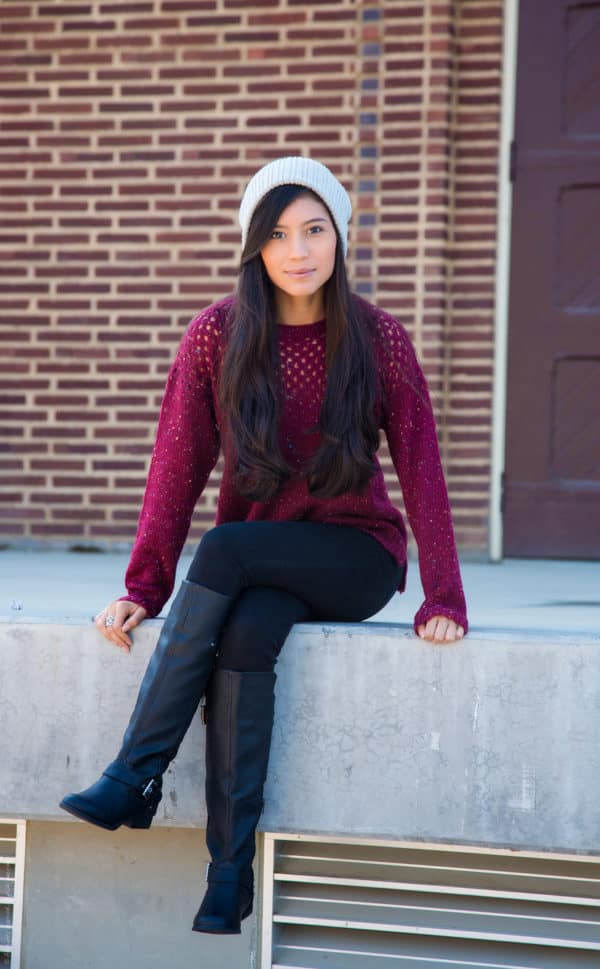 source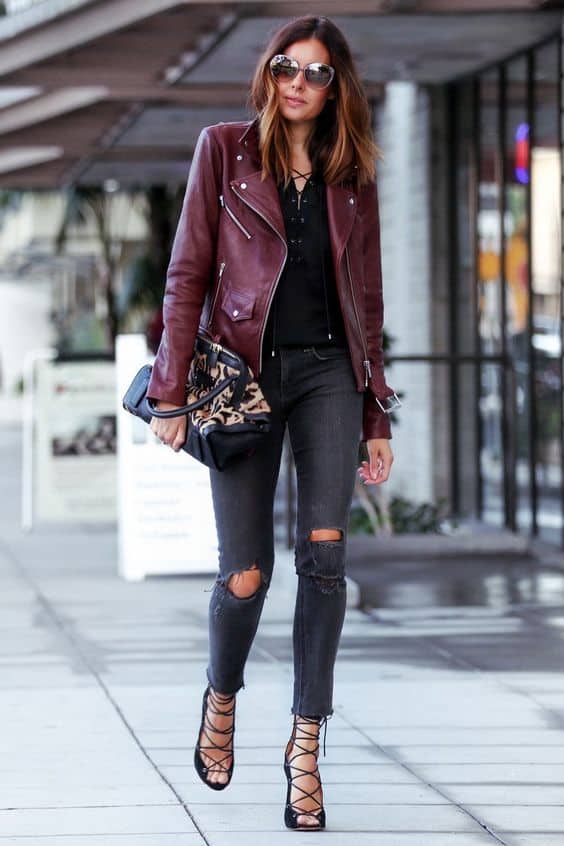 source 
2. Burgundy with olive
Burgundy is definitely the new black this fall/ winter season, so don't get surprised when the biggest trendsetters mix it with colors such as olive. These might be a very strange combination of colors, but we should admit that these two colors are total hit this year, so it's more than obvious that if you want to follow the fashion you should have some piece in your wardrobe that is painted in one of these colors. This combination of colors represents high mode, richness and elegance. You can mix these two colors by wearing whatever you want.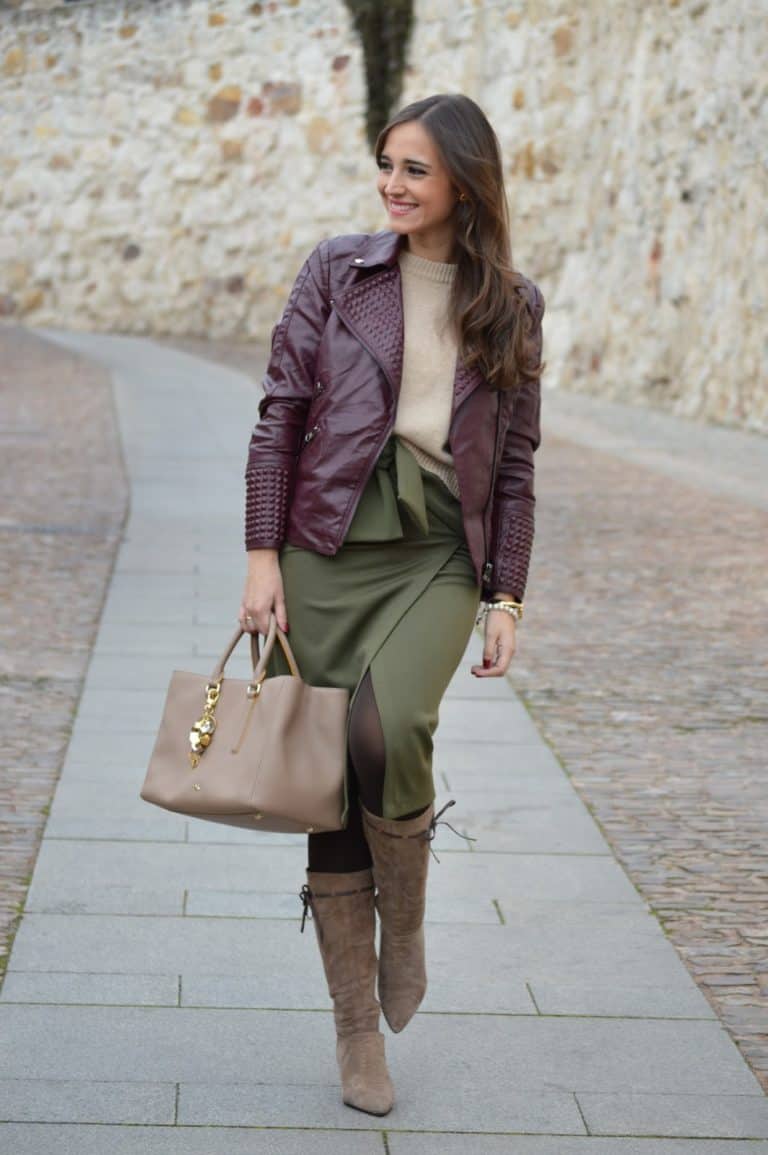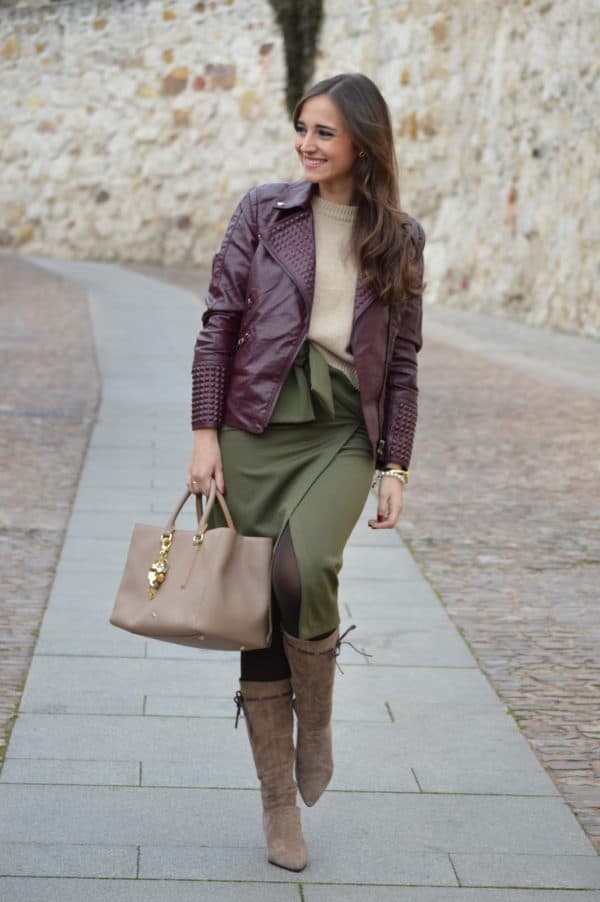 source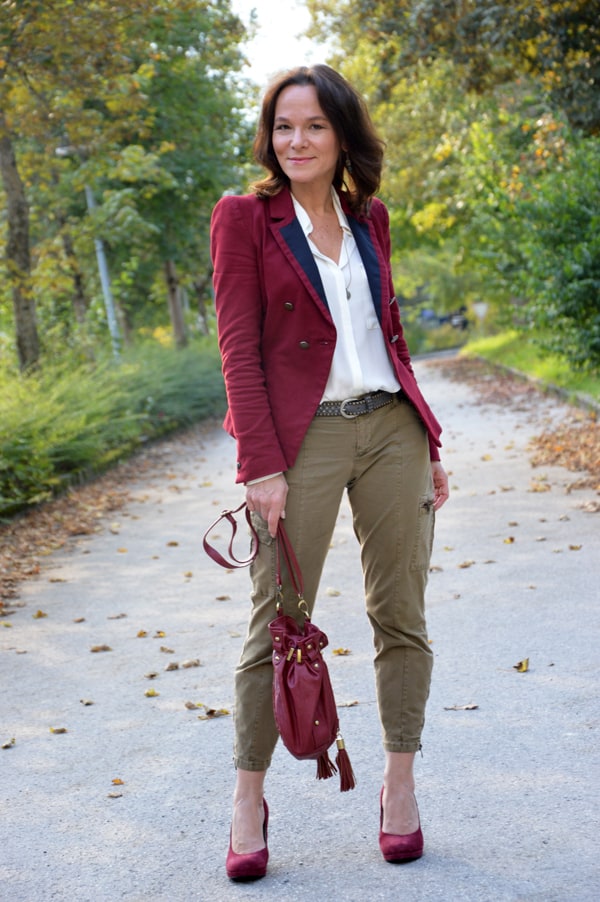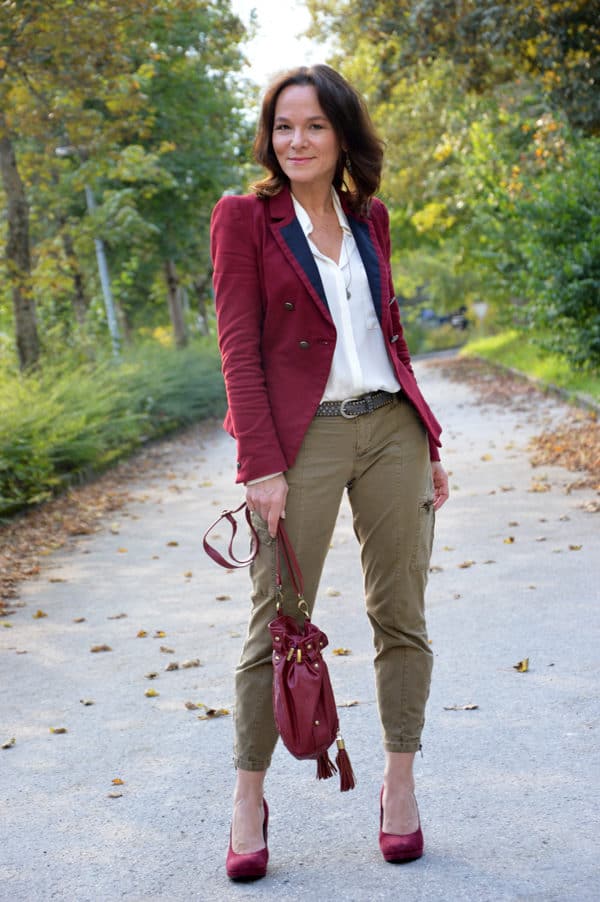 source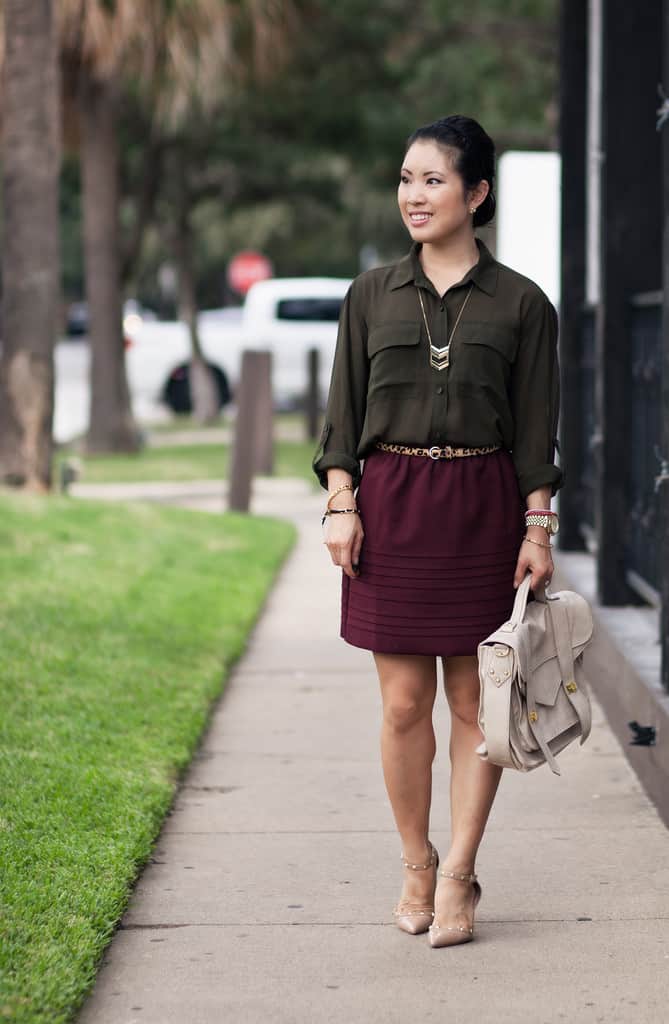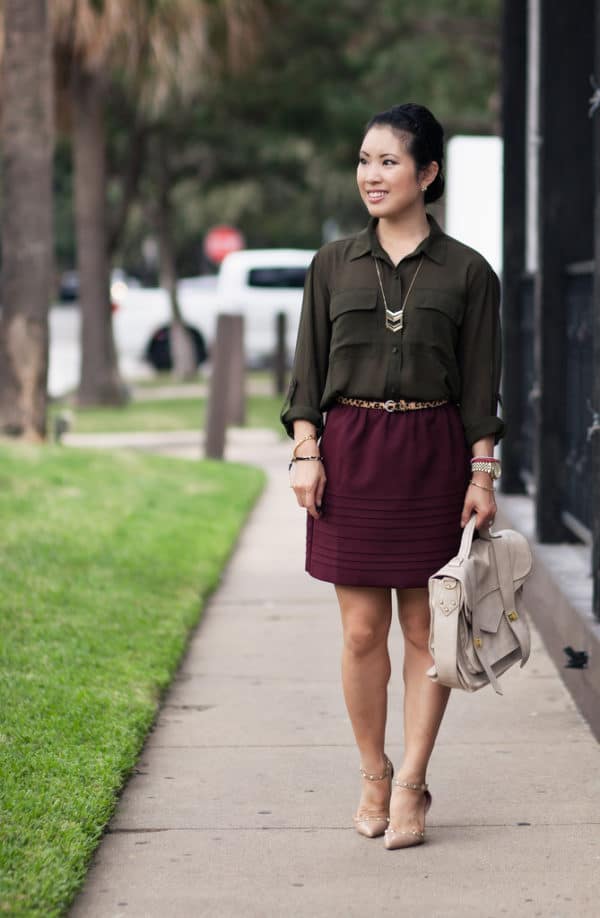 source 
3. Burgundy with grey
Grey is another color that can look so elegant and rich when combined with burgundy. A lot of women  try this color combination in their outfits nowadays, and the result is stunning. No matter however you style these two colors, you will look sophisticated and fashion. You can choose and warm knitted grey sweater and burgundy trousers, or monochromatic grey outfit with burgundy bag, or even and grey pants with burgundy over the knees boots. No matter the choice, be sure that you will look breathless.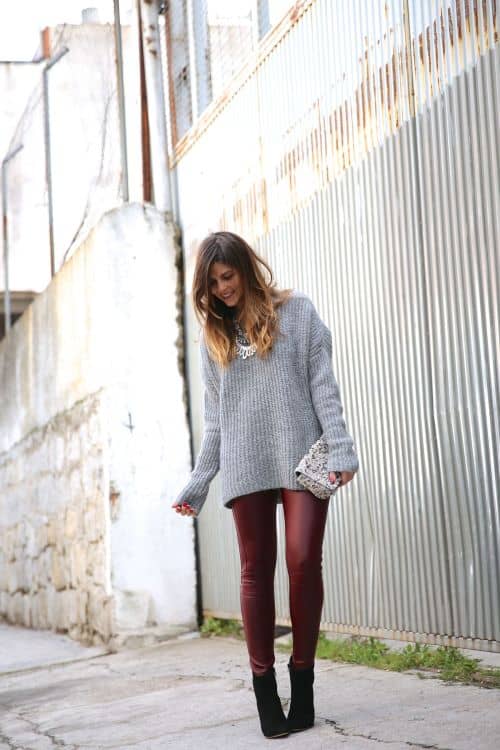 source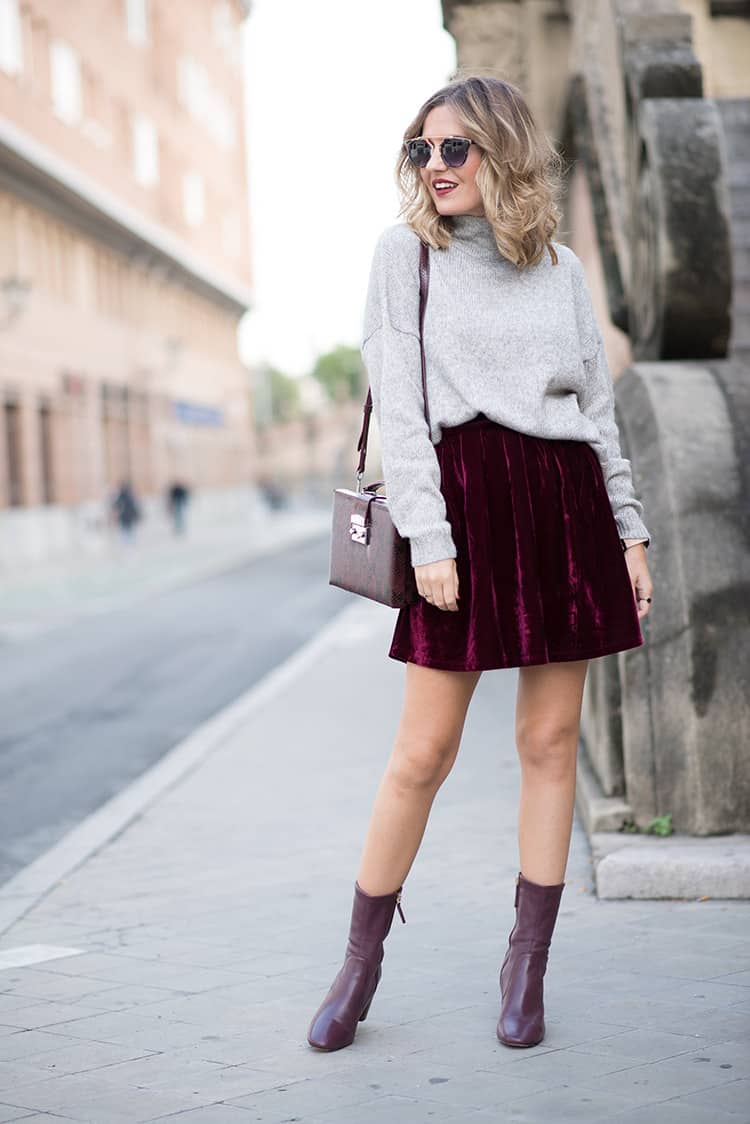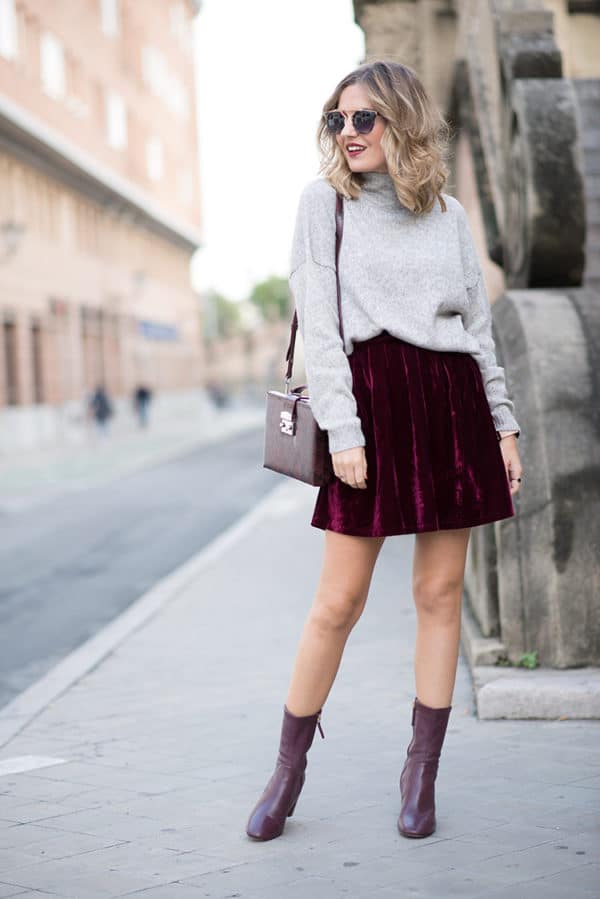 source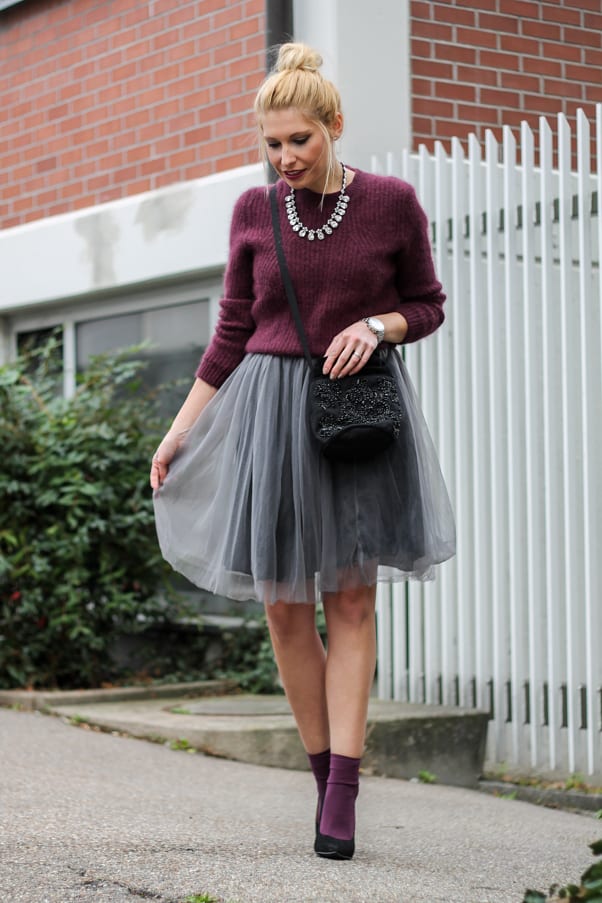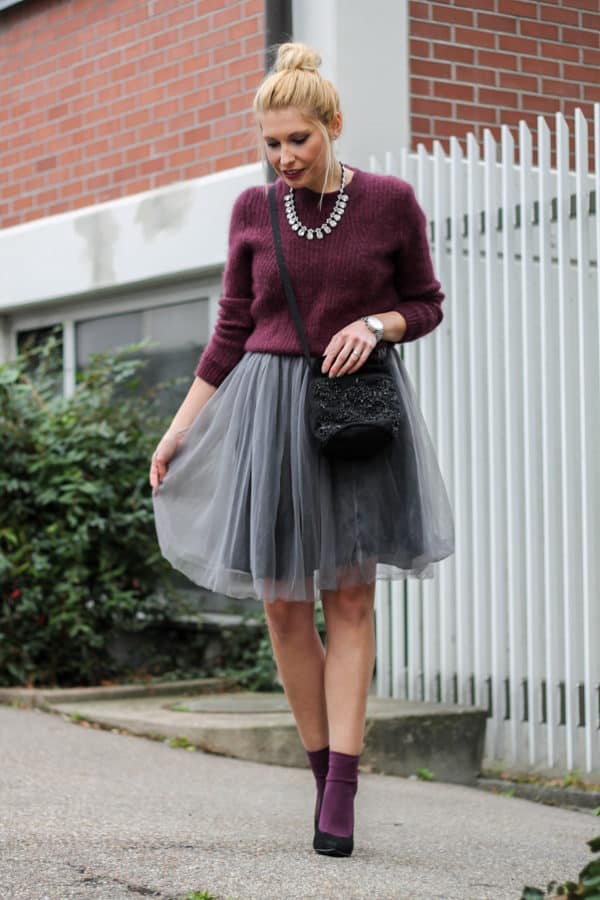 source
4. Burgundy with camel
Another color that gets the best pints in the fashion world this fall/winter season is the camel. It is a neutral color that can be combined absolutely with every other color. You should just open your imagination and find some way to wear it this year. One our  suggestion is to combine it with burgundy. This color combination can be perfect to style an everyday outfit, but it can also look amazing if you put a little more effort and make your night party outfit with camel and burgundy. Don't miss to try this combination.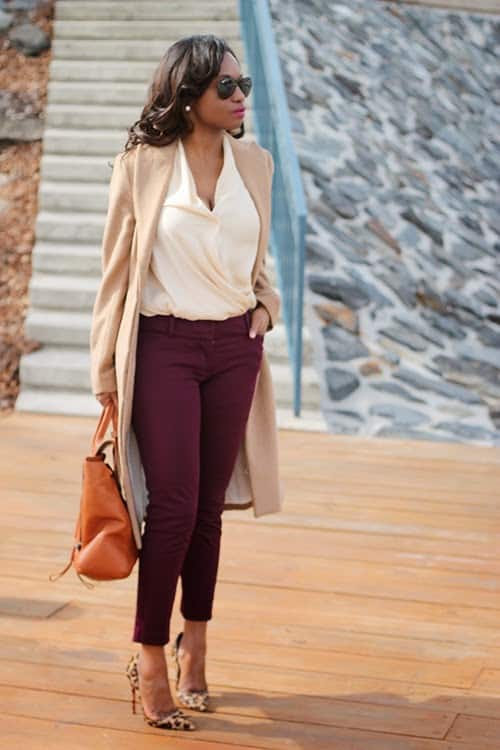 source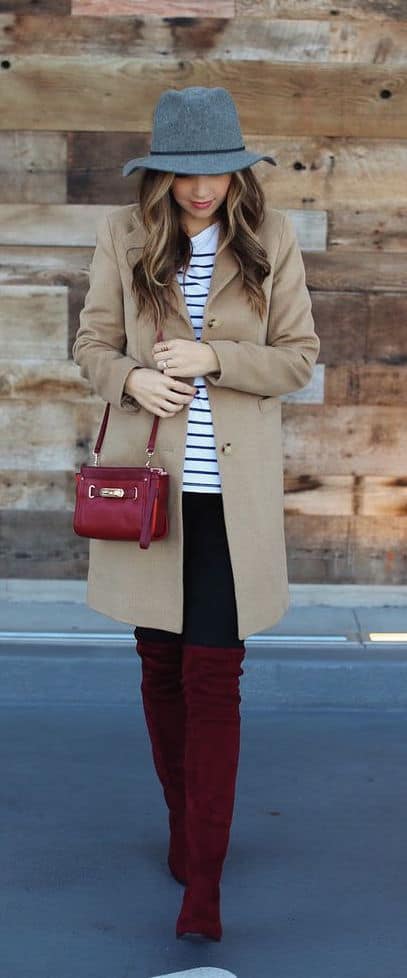 source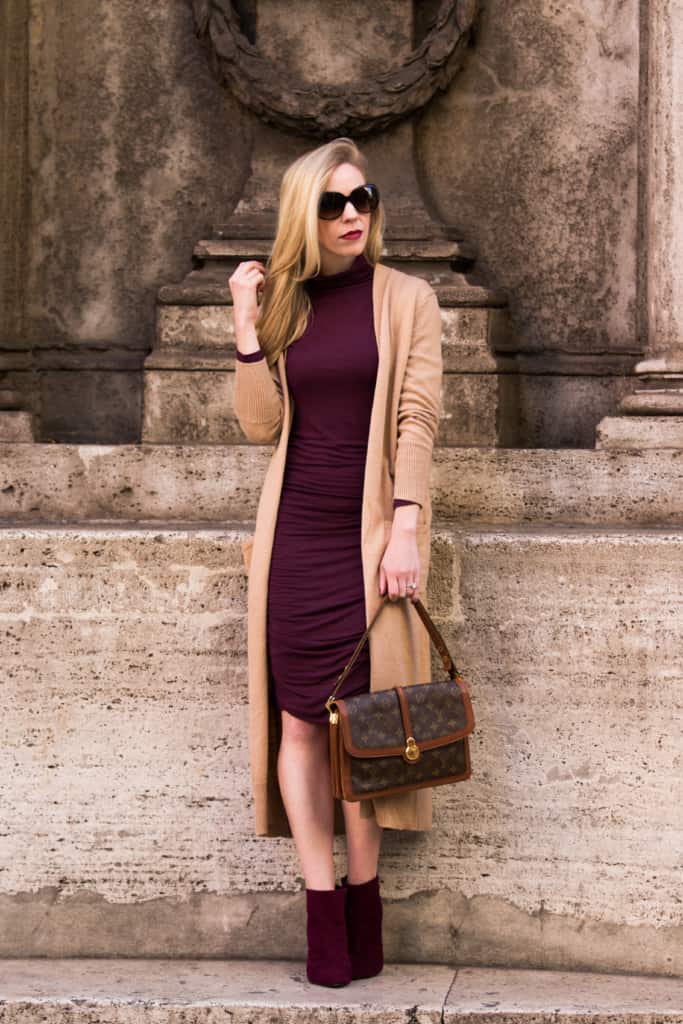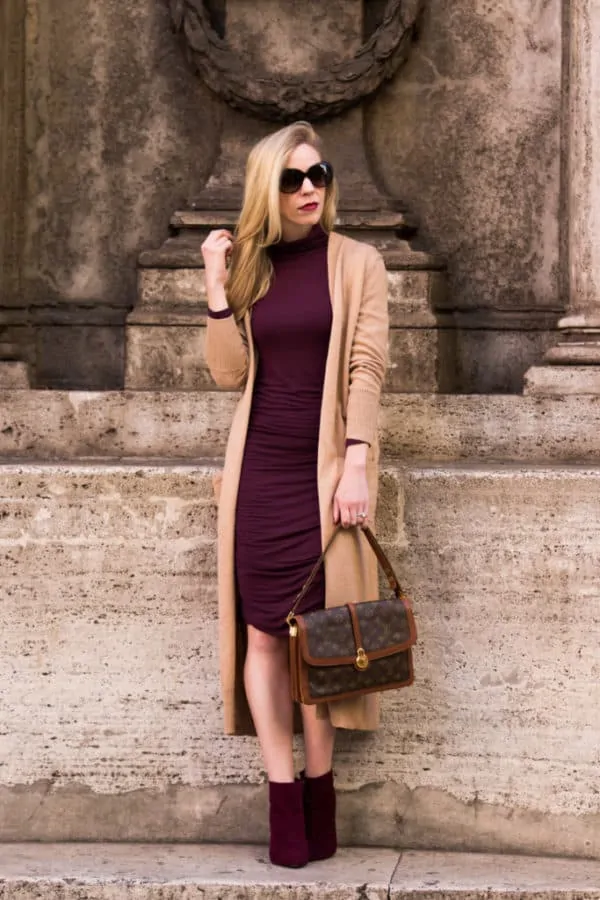 source 
5. Burgundy with navy
If you enjoy trying new color combinations, then don't miss to try this one: burgundy and navy. This color combination is perfect  and gives you more liberty to add some accessories painted with other color. It represents a good taste and sophisticated knowledge about fashion. We advice you to try some of these combinations bellow to ensure yourself about the power of this color combination.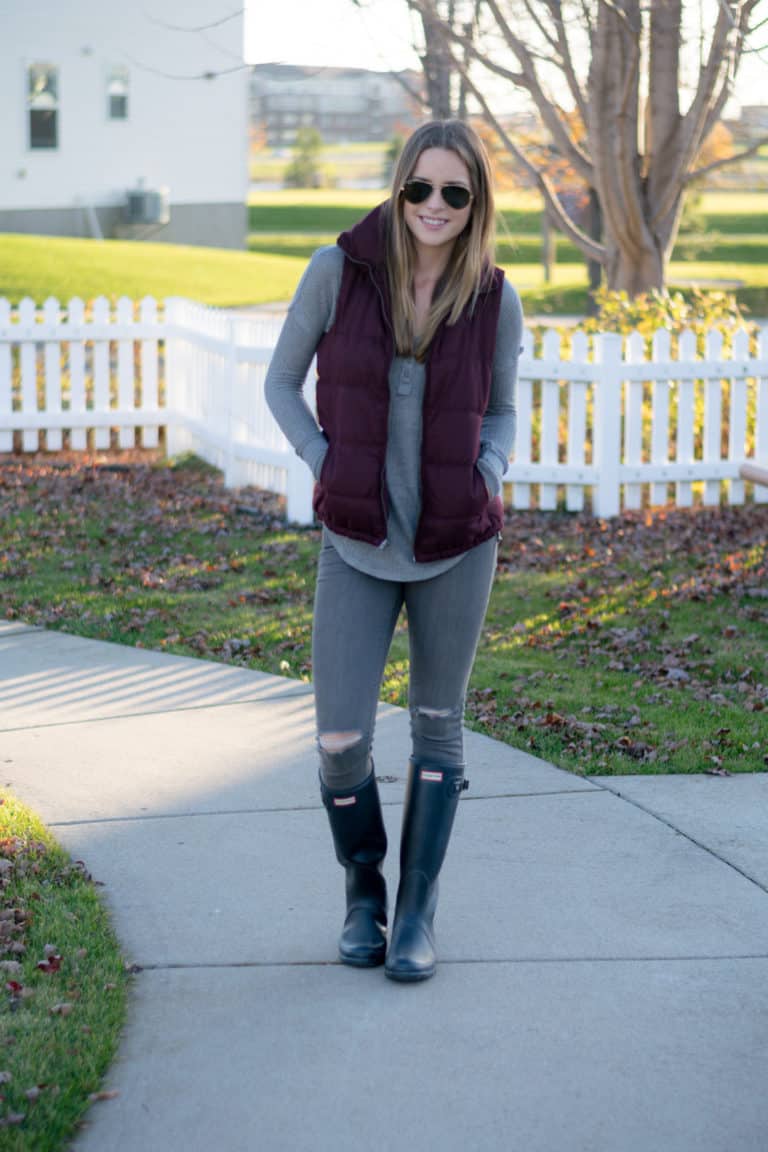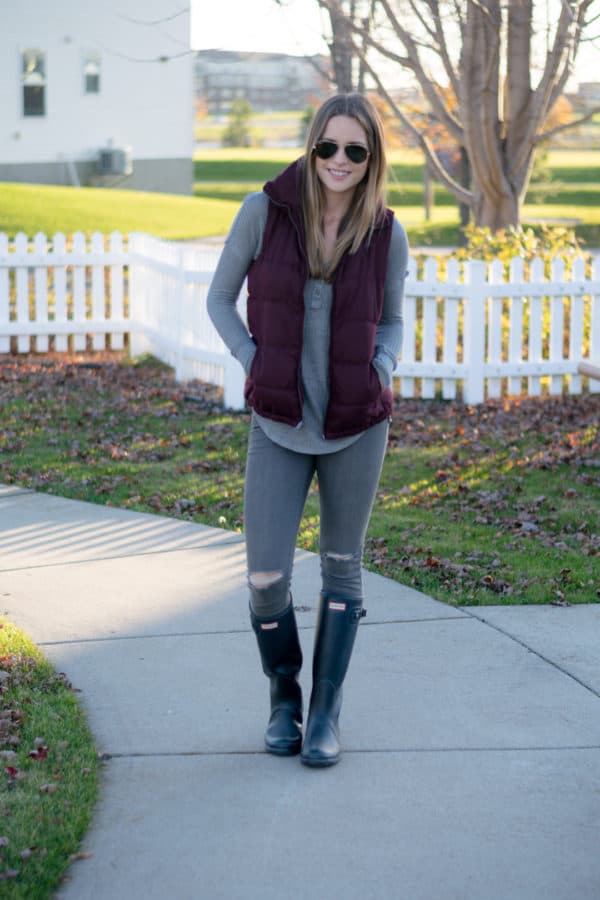 source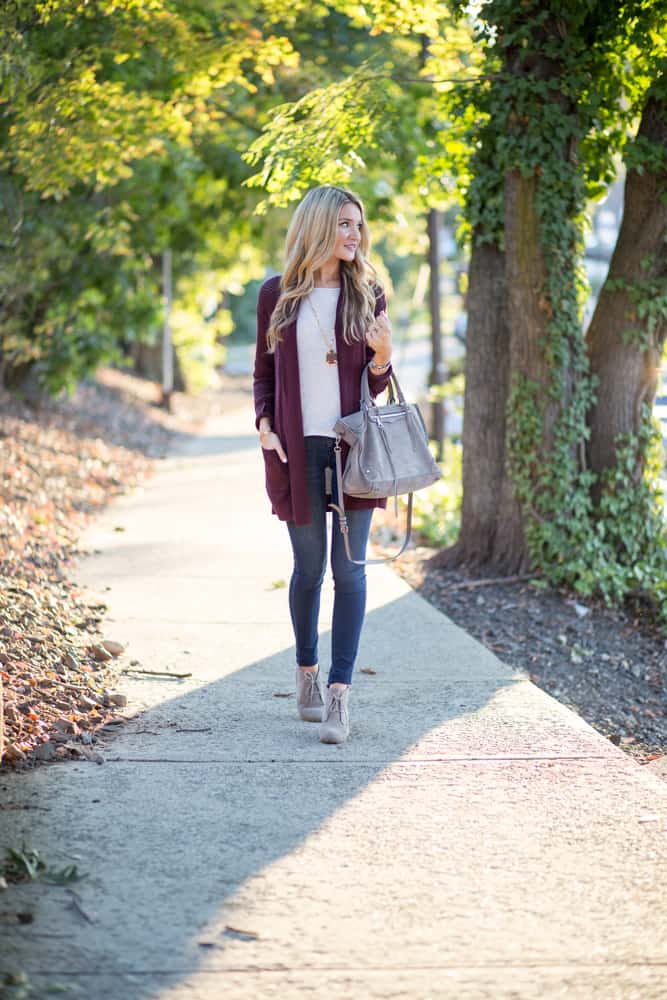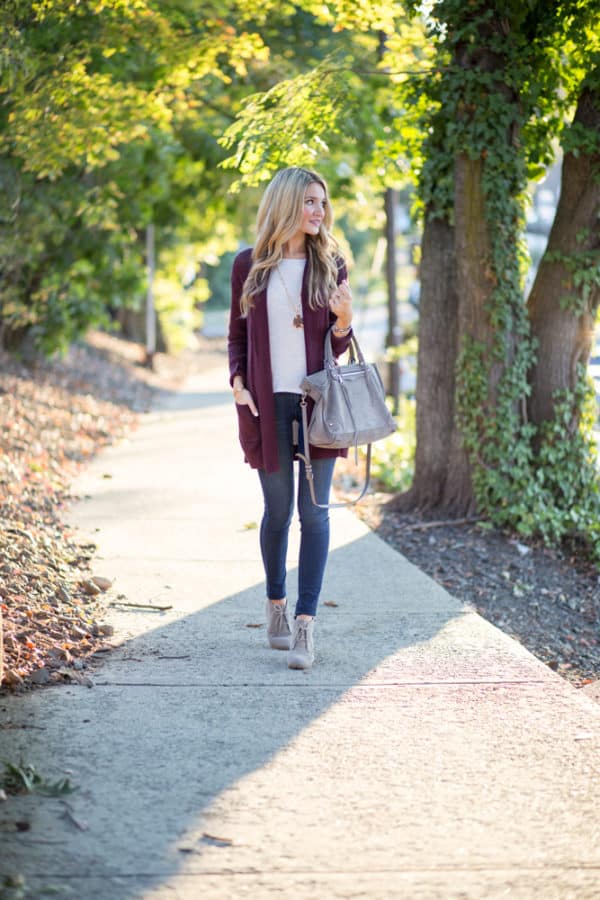 source