Most girls when still young dream of saying the faithful YES wearing a princess ball gown. But, as they get older, their tastes and preferences change. Fashion and wedding dress trends change too. For over two decades, one of the biggest trends when it comes to wedding dresses have been dresses with flatted top and flared skirts. This is not a surprise since this kind of dress style looks amazing on a wide range of body types. From mermaid wedding dresses to fit-and-flare gowns to trumpet styles, there is a flared wedding dress in every cut, fabric, and style you can ever imagine.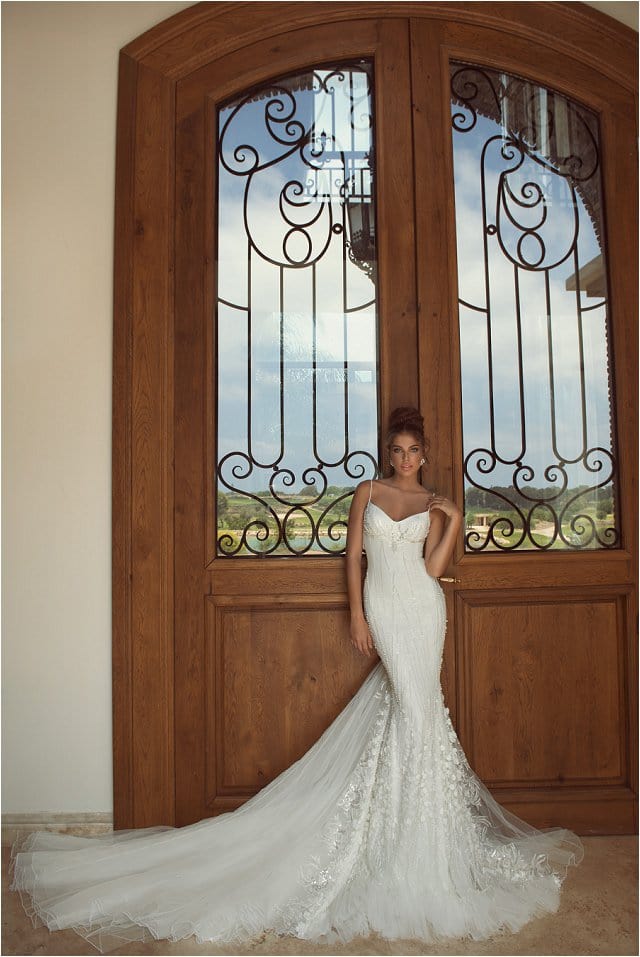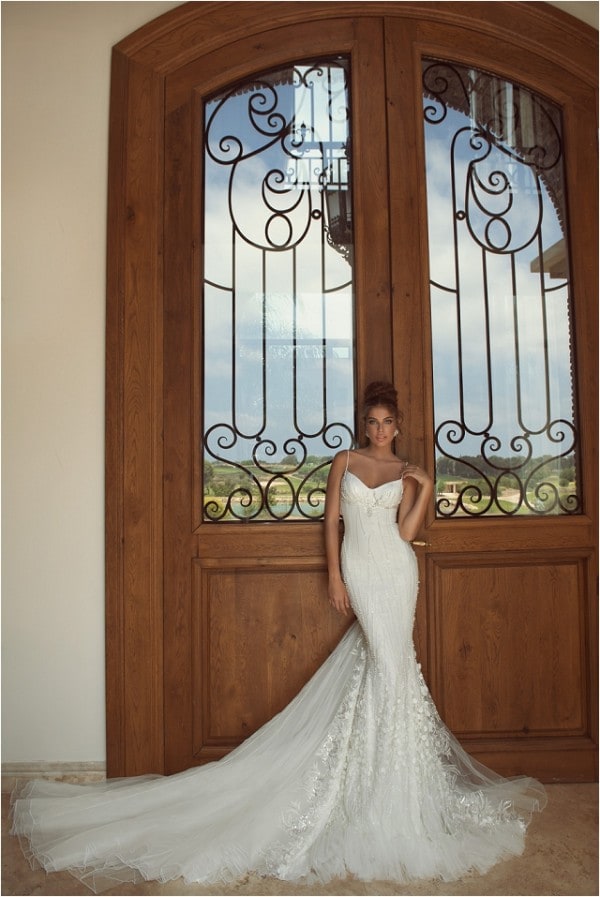 In this article, we are going to list you few differences between mermaid wedding dresses and the previously mentioned wedding dress types. If you have any doubts about why mermaid wedding dresses are one of the most favorites among modern brides-to-be, the answer is in the gallery below. The Empress Collection of mermaid wedding dresses by Galia Lahav will inspire you in your research for the wedding gown of your dreams. Don't miss to explore the gallery and enjoy these perfectly detailed and embellished to perfection mermaid wedding dresses by Galia Lahav.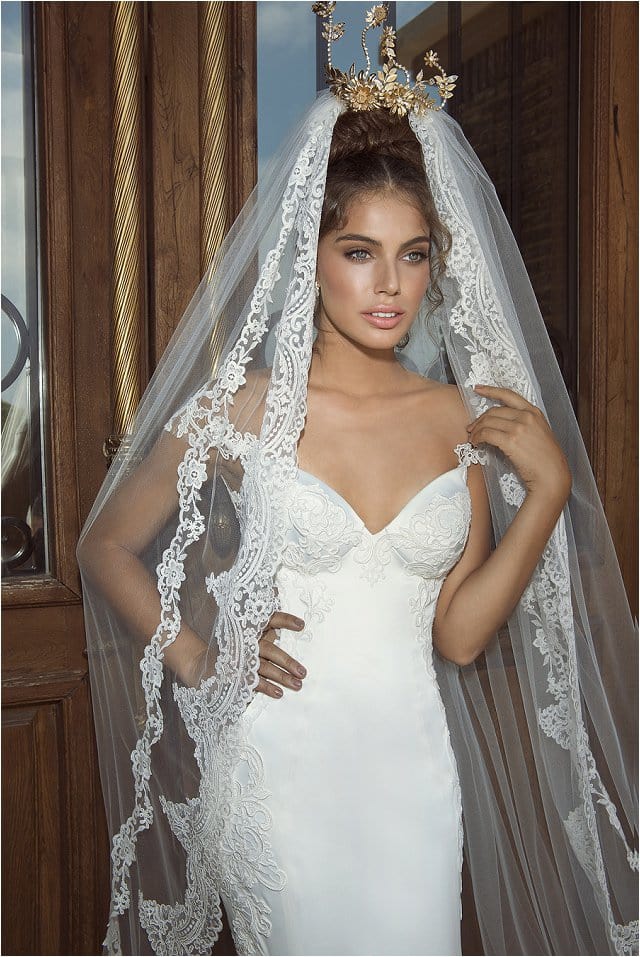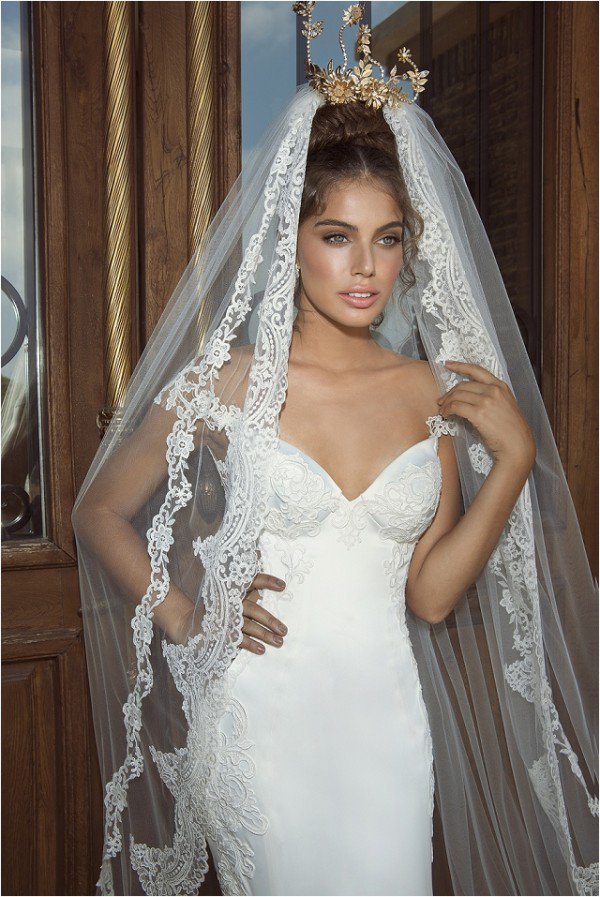 Trumpet VS. Mermaid wedding dresses: What is the difference?
It is all in the flared skirt. The trumpet wedding dresses flare at the thigh to elongate your legs. One the other side, the mermaid wedding dresses flare at or below your knees. Their cut makes an even more dramatic look of your silhouette. The mermaid wedding dresses highlight your torso with a long bodice. That is why they are a perfect choice for short brides too.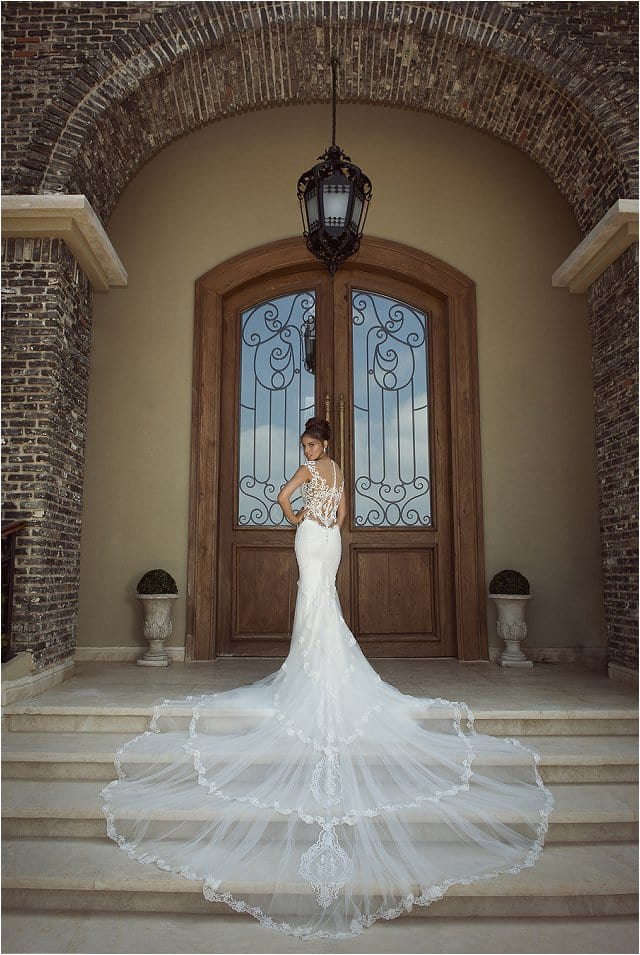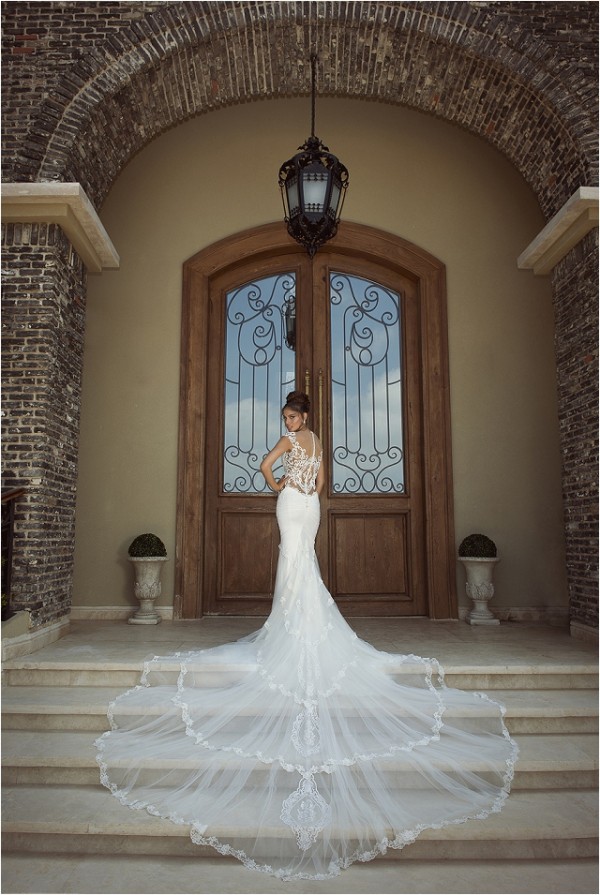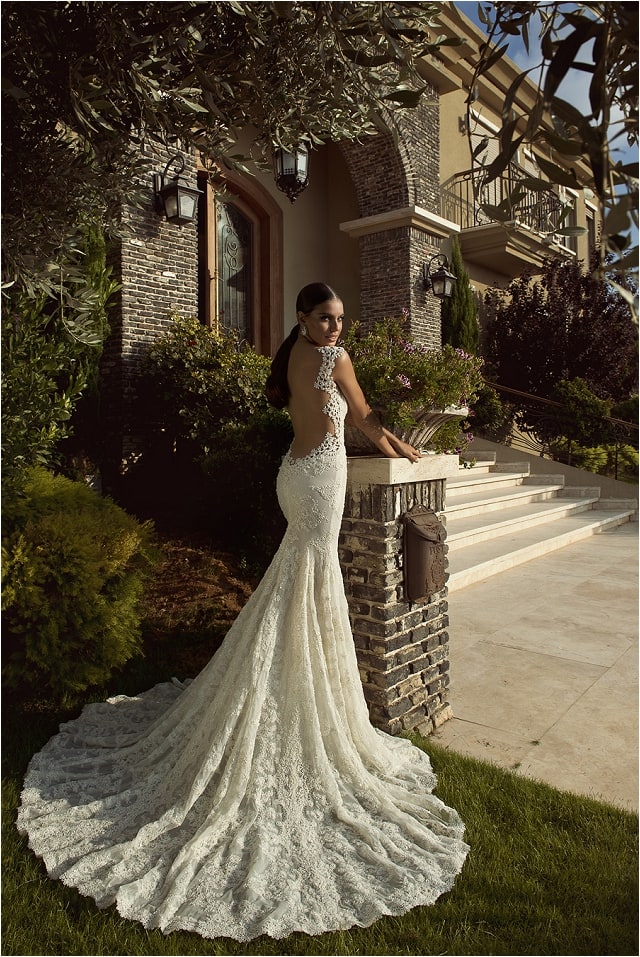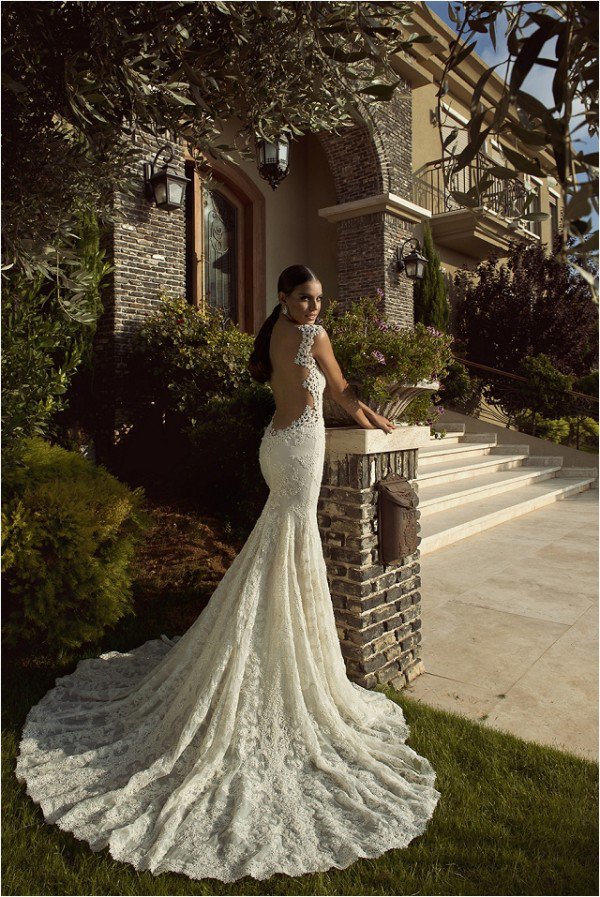 What is a fit-and-flare wedding dress?
The term fit-and-flare itself encompasses a wide variety of dresses with a fitted bodice and flared skirts. These kinds of dresses have the least dramatic flaring of any flared dress style. They follow your natural body curves. The flares begin just below the hip and gradually widen into a full, flowing skirt. If you want a wedding dress that is all dramatic and sophisticated at the same time, then the fit-and-flare dress style is the right choice for you. Choose one with floating floral lace and sexy sheer bodice and a shimmering fit-and-flare skirt that features a long scalloped train. You will feel sexy, confident, and simply stunning while walking down the aisle.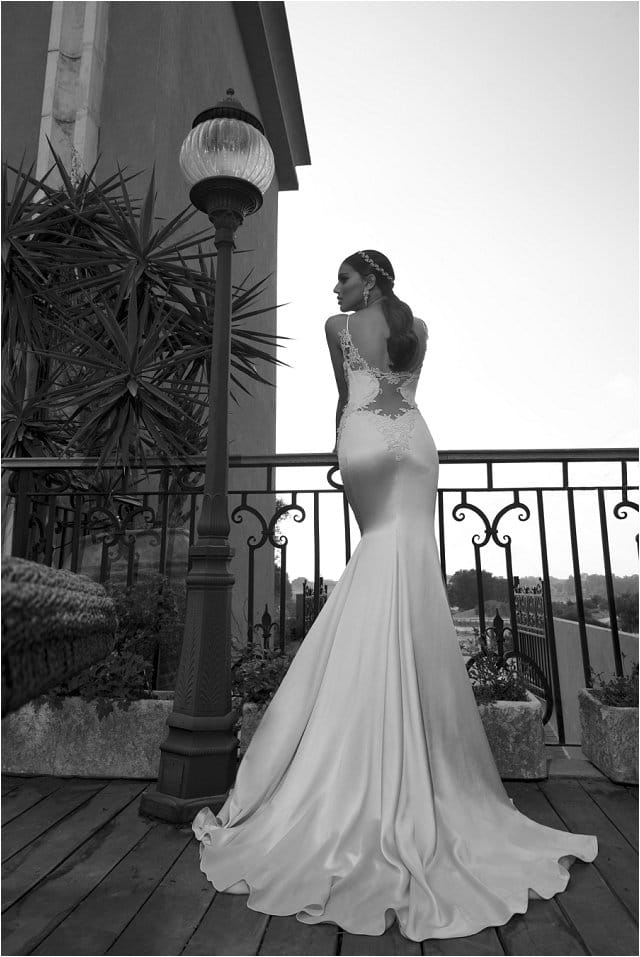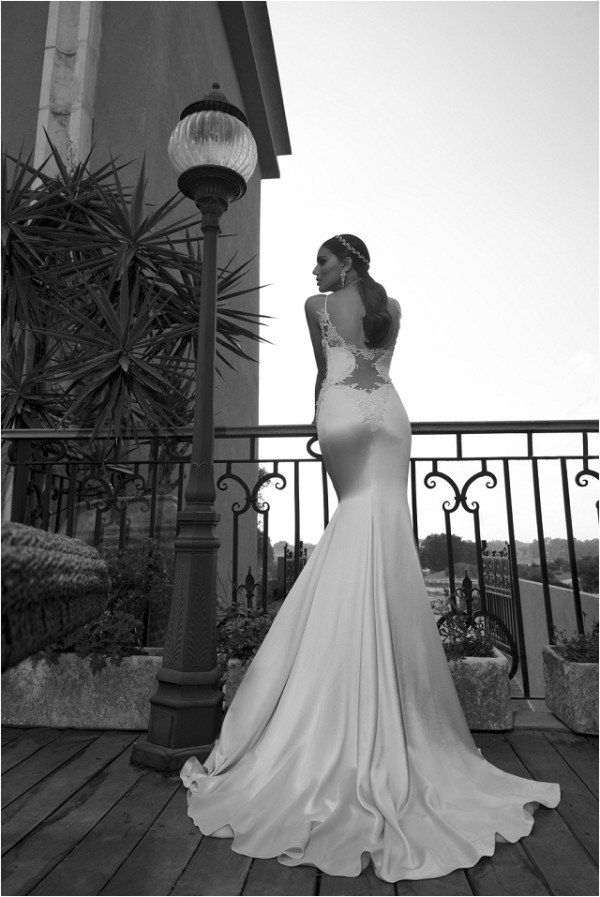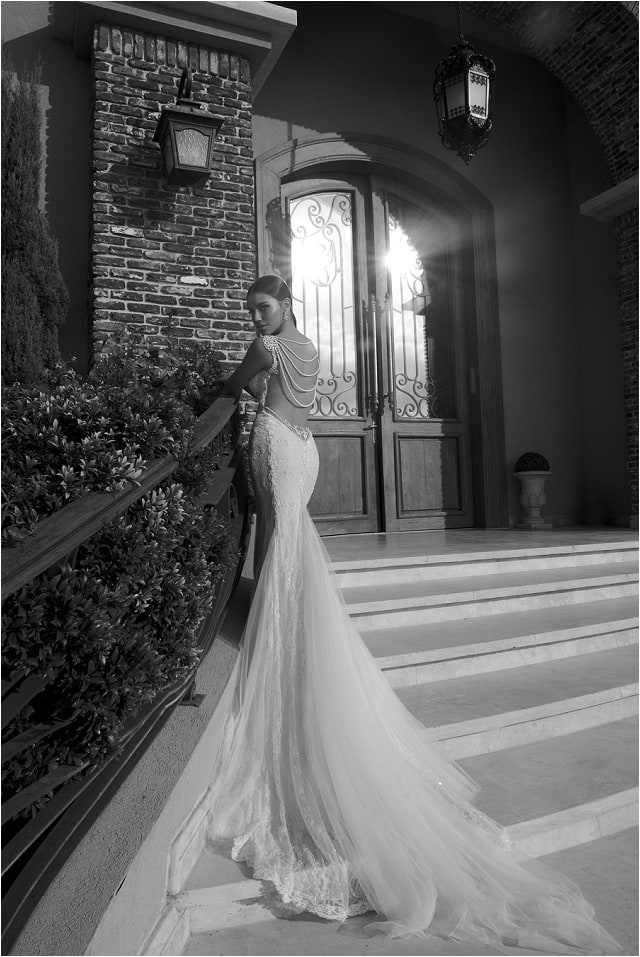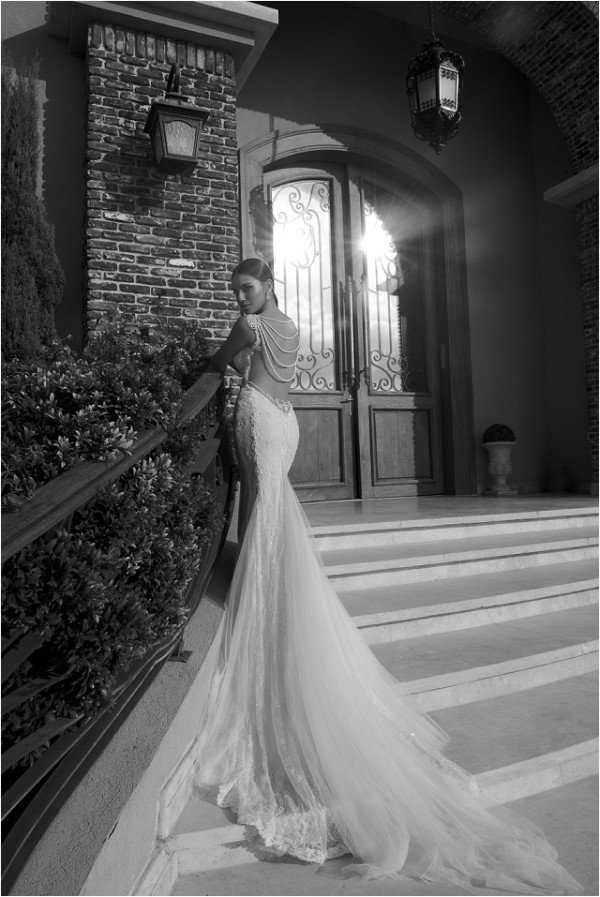 What are mermaid wedding dresses?
Mermaid wedding dresses are definitely among the favorite ones for most future brides-to-be. They are just other silhouettes that feature a flared skirt. No matter if the skirt starts to flare out at or below the knees, the style has a prominent, full skirt. If you are searching for the wedding dress of your dreams, you have already found it. We are sure that you will fall in love with these breathtaking Empress mermaid wedding dresses collection of Galia Lahav.  Her collection is full of wedding dresses that embody today's hottest trends: chic and minimal. The traditional mermaid silhouette will give any bride-to-be a high fashion moment with a super-plunge neckline and thin straps.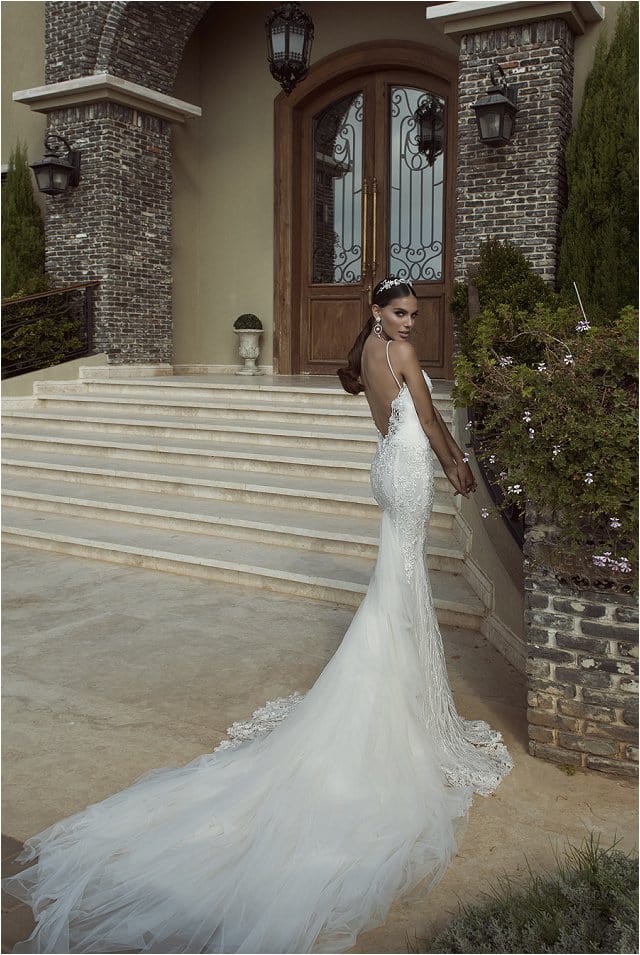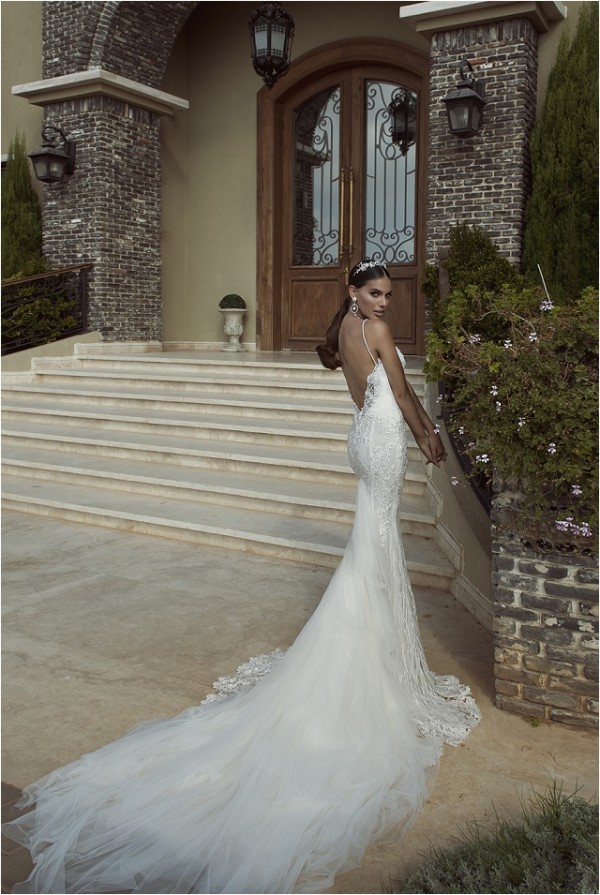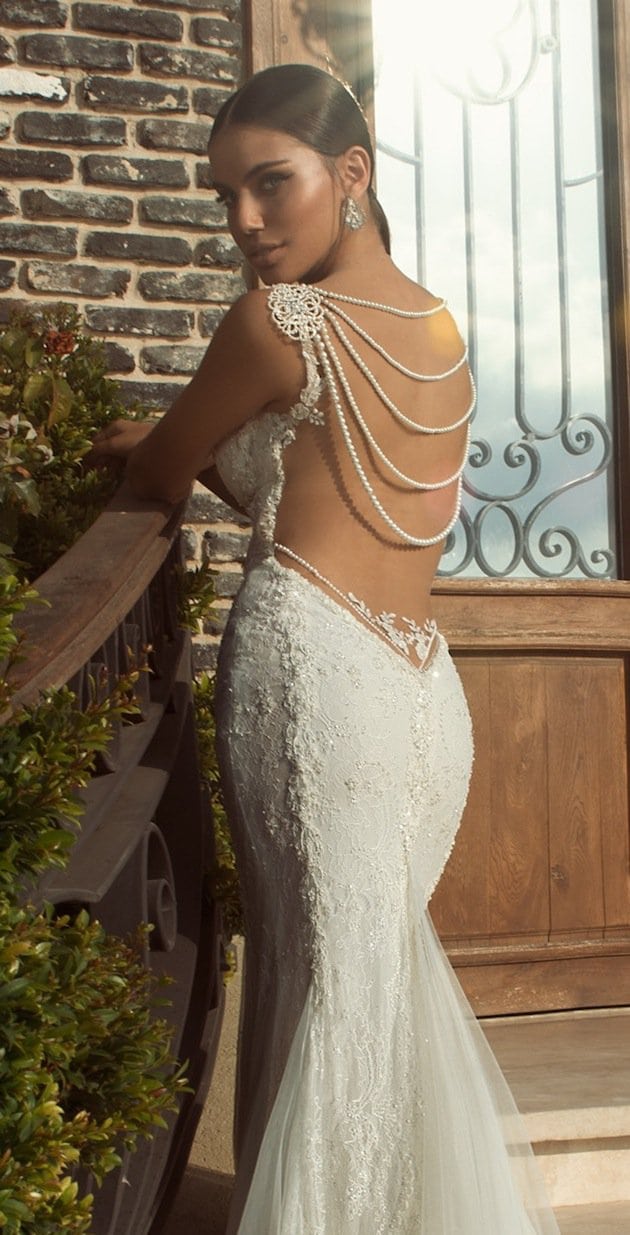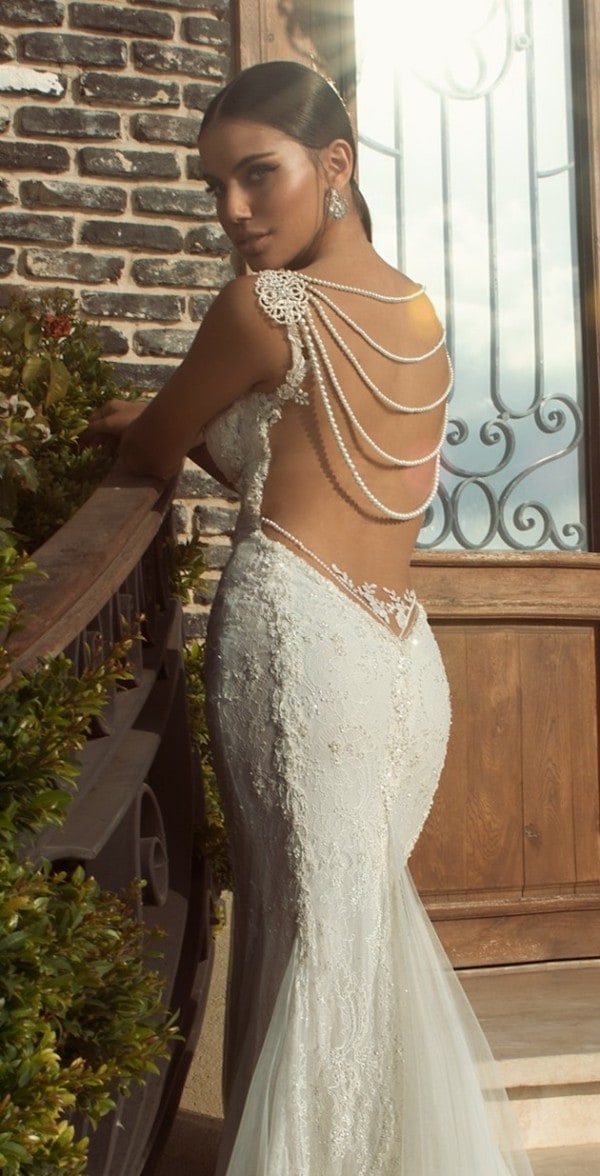 If you are a more daring bride and want to skip the traditional, then you may want to try on the off-shoulder neckline of a mermaid wedding dress.  It is a sexier version of the traditional mermaid gown, with an elegant sleeve.
What is a trumpet wedding dress?
Trumpet wedding dresses are the third gown style that features a flared skirt. The design of the trumpet wedding dress reminds us of a true trumpet shape. Flaring at the mid-tight, the trumpet silhouette reflects the name perfectly. You can choose a sleek gown made of smooth silk that gives a super sexy twist. If you want to make a statement, opt for a sheer black and elegant boning trumpet wedding dress.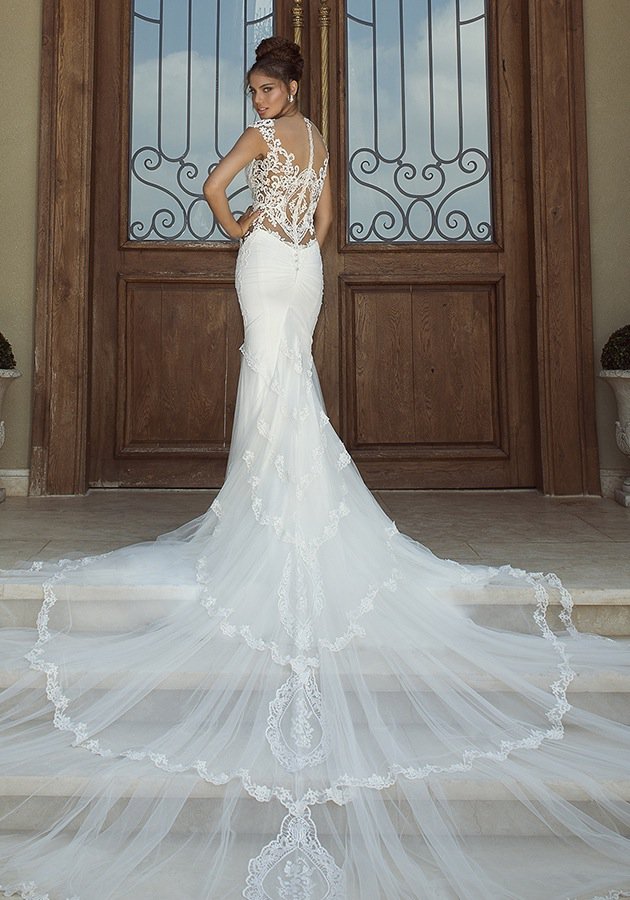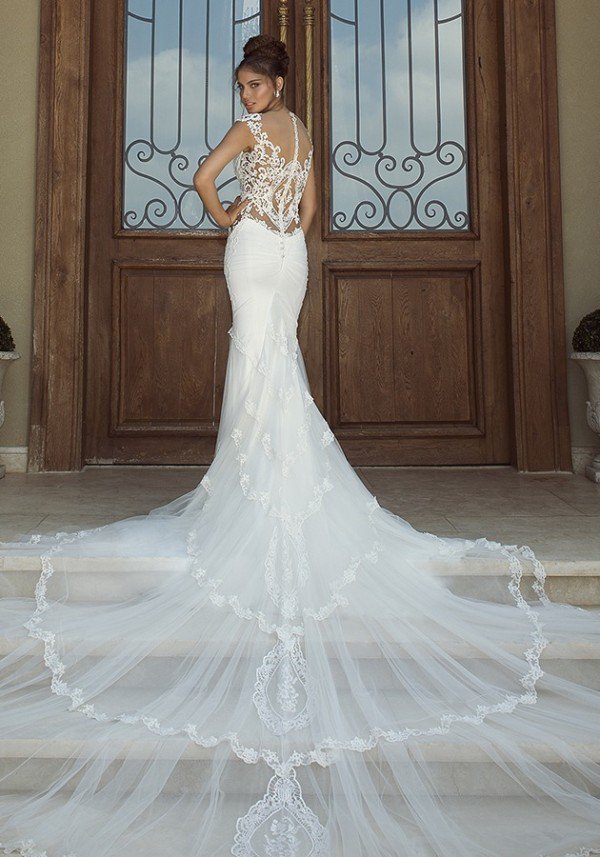 Trends brides-to-be adore #1: Sleeves mermaid wedding dresses
From delicate, illusion lace detailing to glamorous hand beading, sleeves add a touch of luxury and sophistication to your mermaid wedding dress. If you want an unforgettable wedding look, then don't miss the sleeves wedding gown. Future brides are absolutely obsessed with the trend, so you will be seeing brides wearing sleeves wedding dresses everywhere around you. The flattering sleeves in different designs and patterns add a touch of sophistication to the classic bridal look.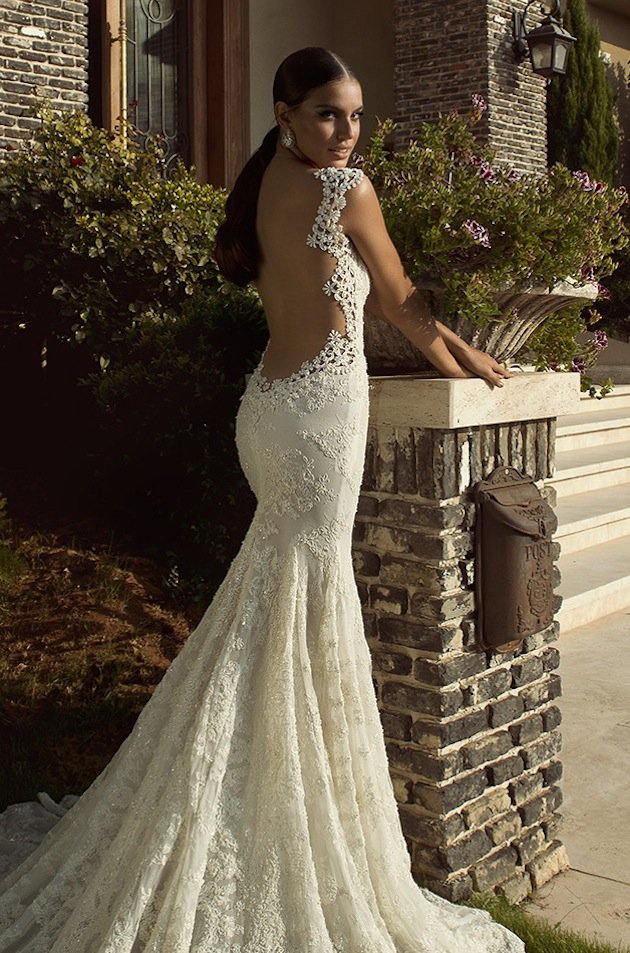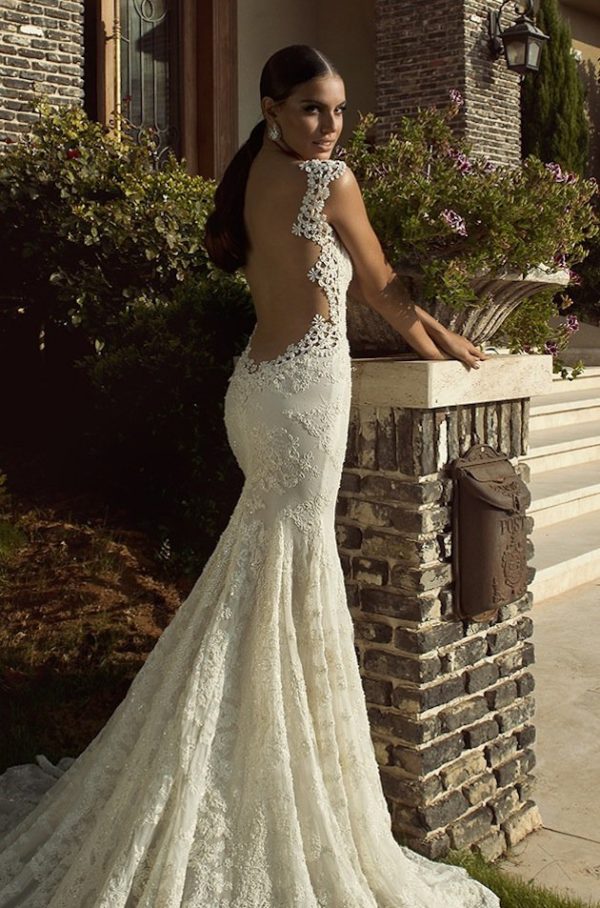 source
Trends brides-to-be adore #2: Decadent backs
Backless wedding dresses are extremely sexy. They are having their major moment nowadays, and modern brides got absolutely crazy about them. The open-back wedding dresses take a timeless silhouette and turn into a modern masterpiece that any fashionable bride would pleasantly wear. If you want to achieve a bridal look that will stay remembered forever, then exit down the aisle wearing a backless mermaid wedding dress. You can be sure that there will not be a guest who will forget such a bridal look.