Nowadays everyone is having a hobby that keeps them busy and entertained. Many people decide to make jewelry not only to feed their souls and wear a different piece every time, but they make a living out of it as well. If you have became hooked on DIY jewelry you will be more than happy to check this article and get some new ideas that can be recreated. Today I have decided to focus all of my attention on rings, so scroll down and see these Gorgeous DIY Rings Tutorials That You Would Love To Make asap. There are so many different designs out there, so make more than one to have a different ring for different occasion. Remember that jewelry and accessories will make your outfit complete and that rings will grab everyone's attention and make your mani take the central stage. If you want to recycle straws, don't miss the cheap straw jewelry that is fun to make. Do you have some sea shells from this summer? Then the beach-inspired jewelry will preserve your memories in a fantastic way.
DIY Paper Bead Ring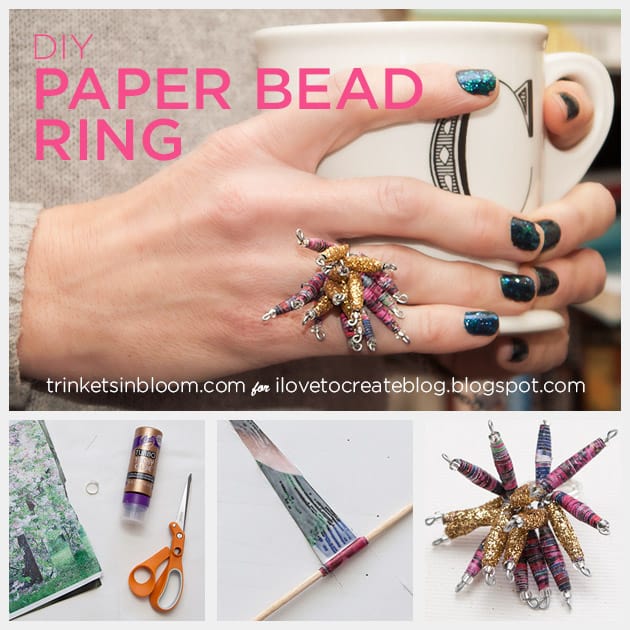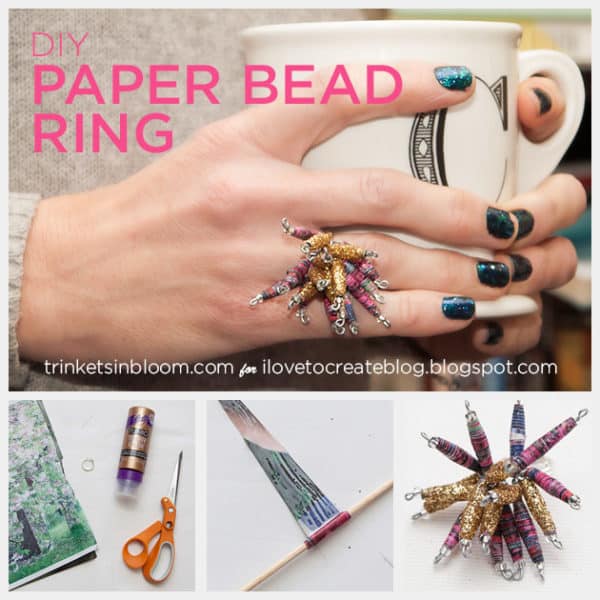 DIY Multi Finger Ring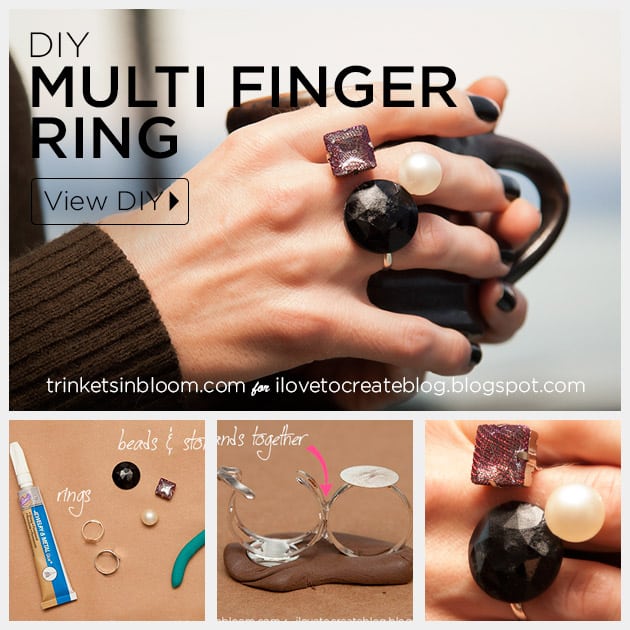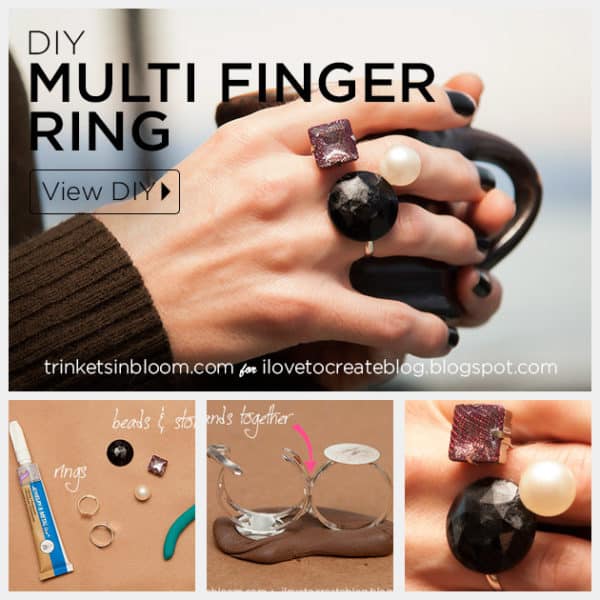 Bling Wrapped Hammered Ring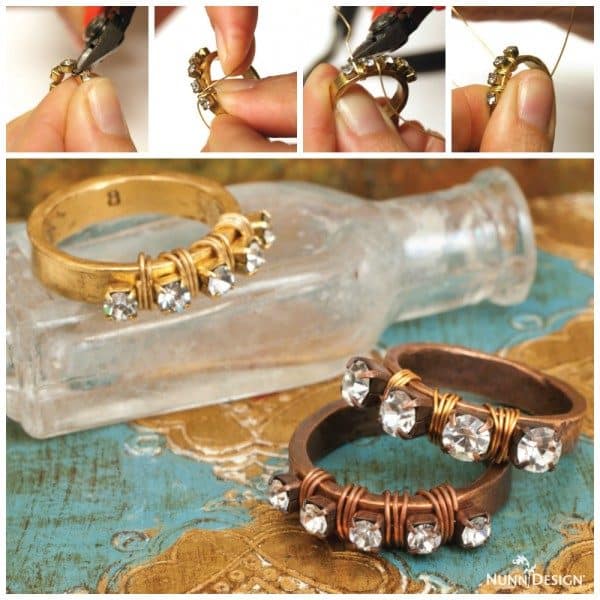 Gemstone Ring
Do you have an adorable gemstone and you don't have a clue what to do with it? Get some wire and turn it into an eye-catching piece of jewelry. A ring is a great idea, don't you think?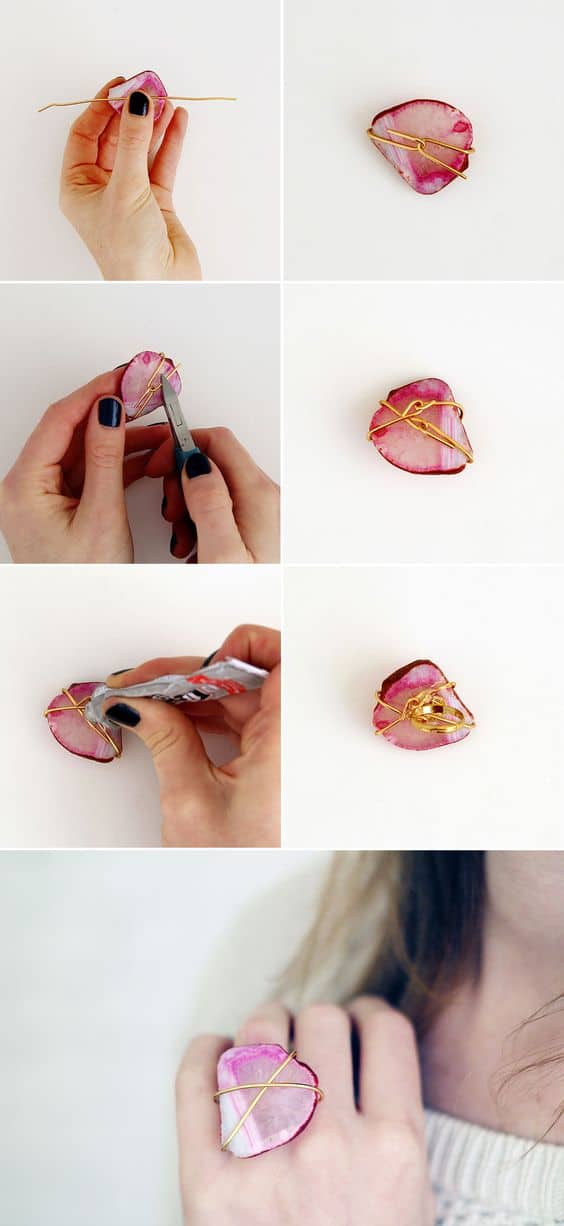 Dainty Wire Heart Ring

Linked Double Ring
The DIY rings crafts are not boring at all! You can get a different ring in a half an hour for very little money. This linked double ring will cost a fortune in the store, so try to make it at home and see how it goes!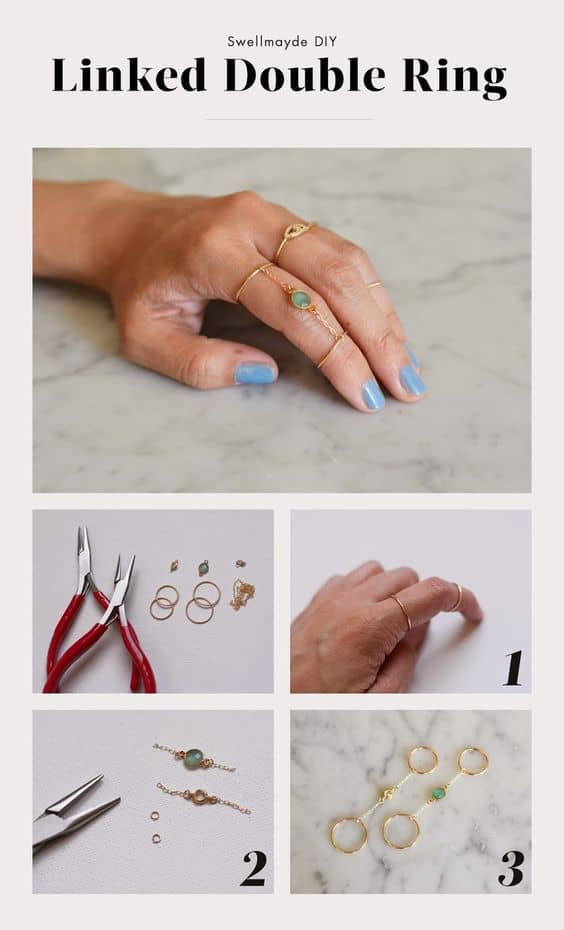 Pearls Ring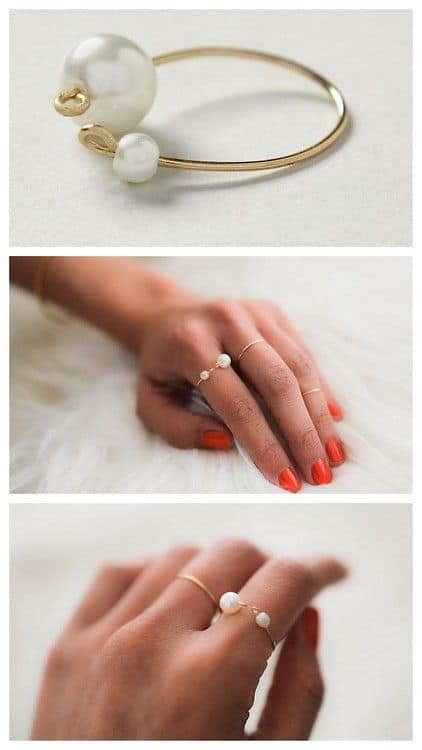 Stone Ring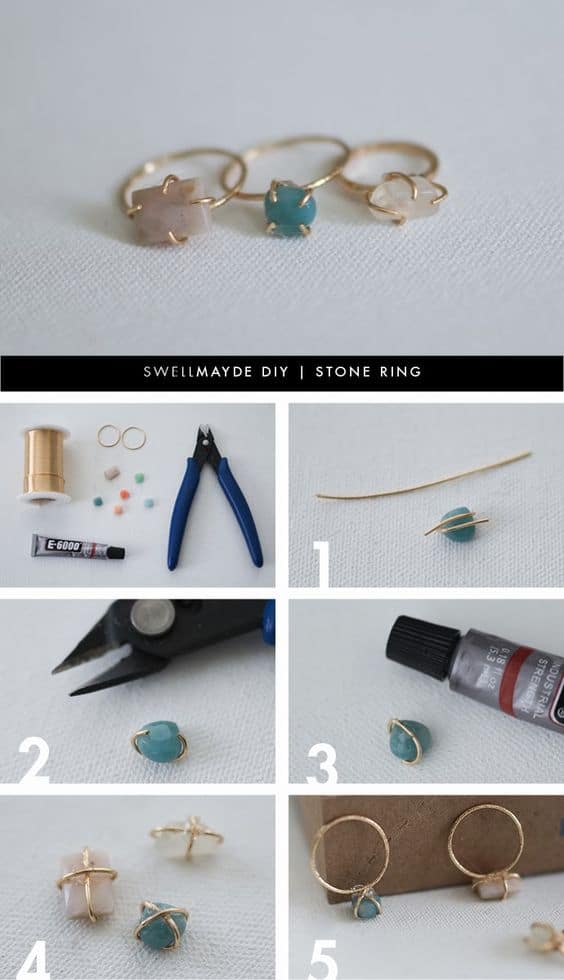 Night Sky Ring

Green Beads Ring
Wire Pearl Ring
I really love pearls cause they are gentle and feminine, and this wire pearl ring is on the top of my list for my next DIY projects!

Chain Ring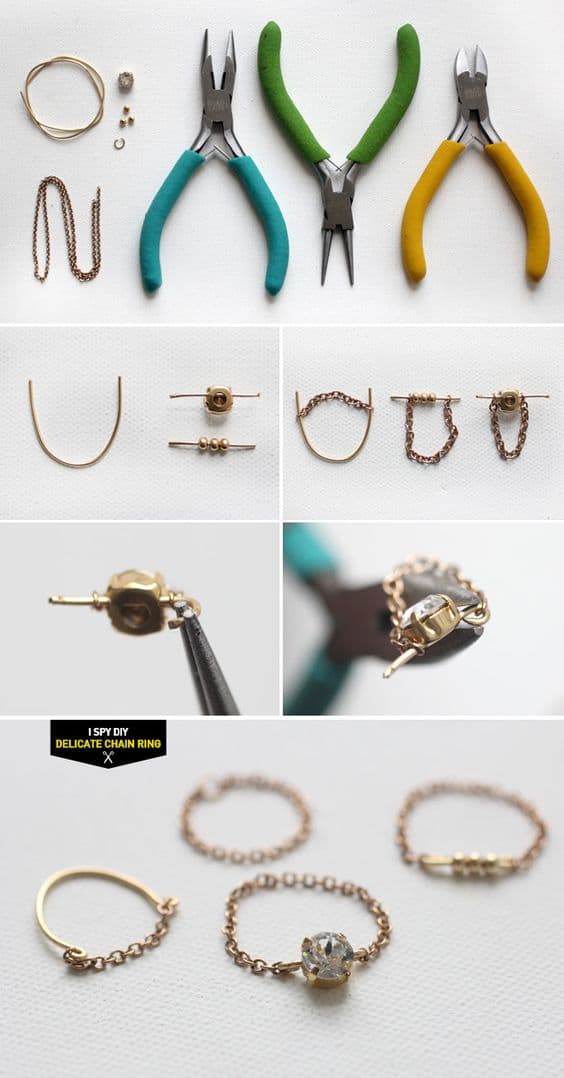 These rings make lovely gifts, so if you want to give personalized and special gifts to your family and friends make sure you save these ideas, so you can turn to them when you need them. It will soon be Christmas time, so have these ideas in mind! DIY rings are not hard to make, so get some wires and pearls, gems and beads and get down to work.