Maxi dresses are very popular during the summer season. More and more women style the timeless maxi dress not only in the evening but in everyday life too. There are so many different occasions that can make you take your favorite long dress out of the wardrobe. A stroll, a night tout with friends, or a date night are only a few of the occasions when you can style a maxi dress and look absolutely stunning. The main plus of rocking the trend is that the maxi dress will make you look extremely beautiful and feminine. In this article, we are going to teach you some unwritten rules on how to wear the trend as a fashionista.
Matching the dress with different items of clothing and accessories can be a little tricky. However, the article below will certainly make it easier for you to go through any possible troubles in styling your maxi dress. Don't miss the following tips on how to wear wonderfully feminine maxi dresses and increase your confidence and beauty. Here we go: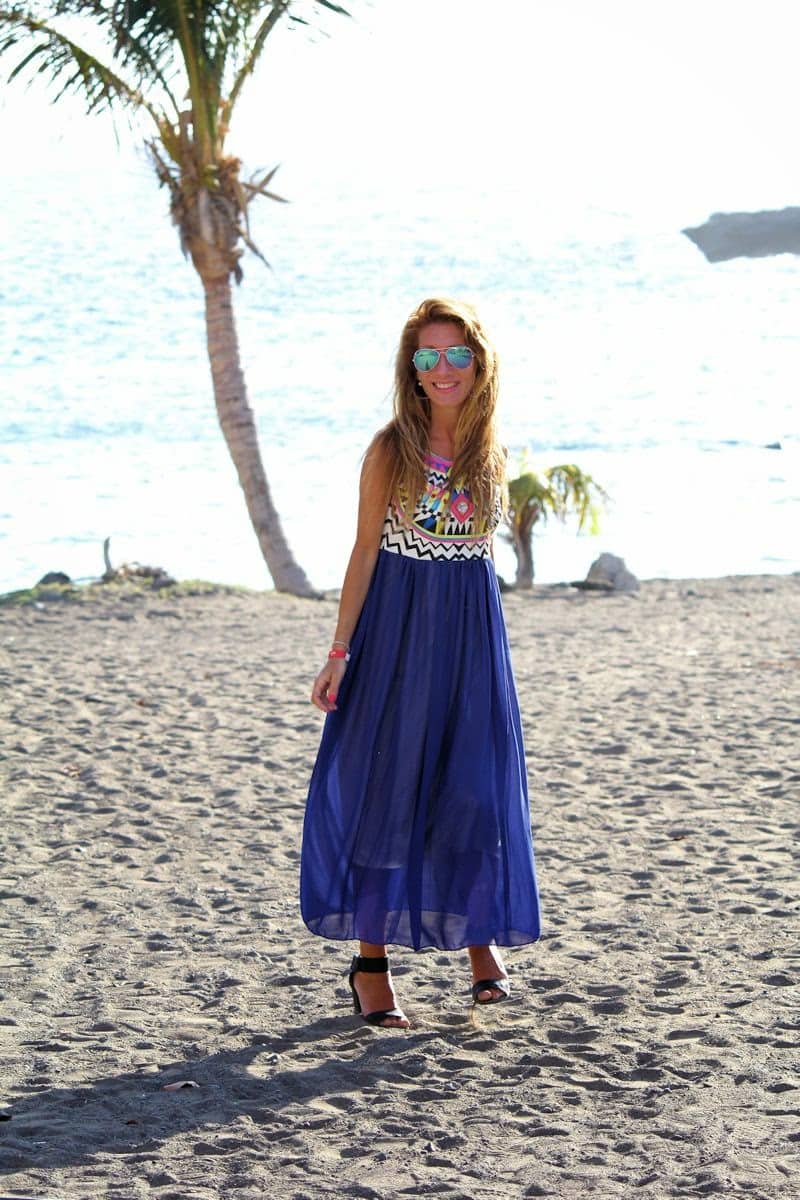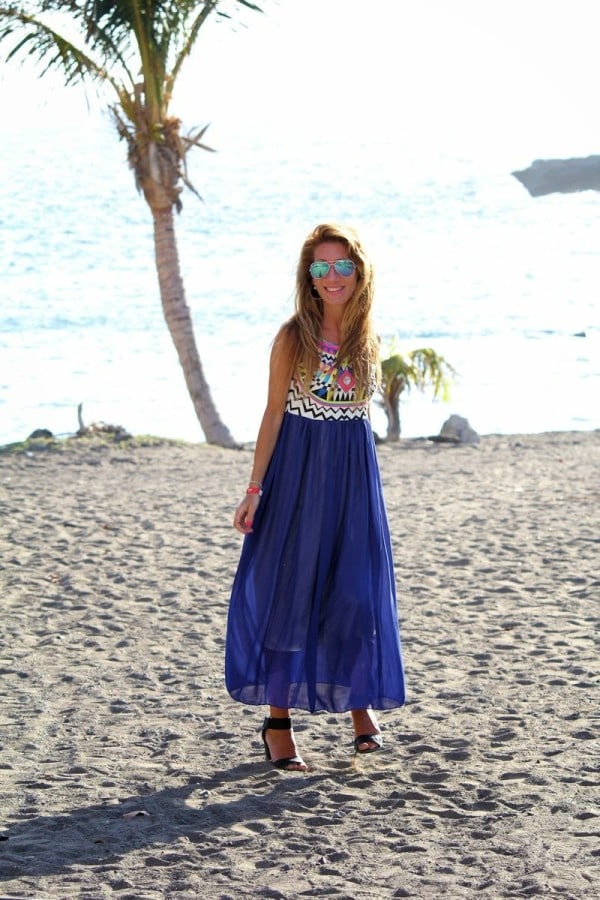 source
Wearing different prints
Bright prints are very popular during the summer season. They can liven up any outfit you style. If you have doubts about matching prints when wearing more than two pieces on you, then choose to wear printed maxi dresses. Your printer maxi dress will immediately create the right mood and demonstrate a unique style. You can style a variety of different accessories that can perfectly match your patterned dress.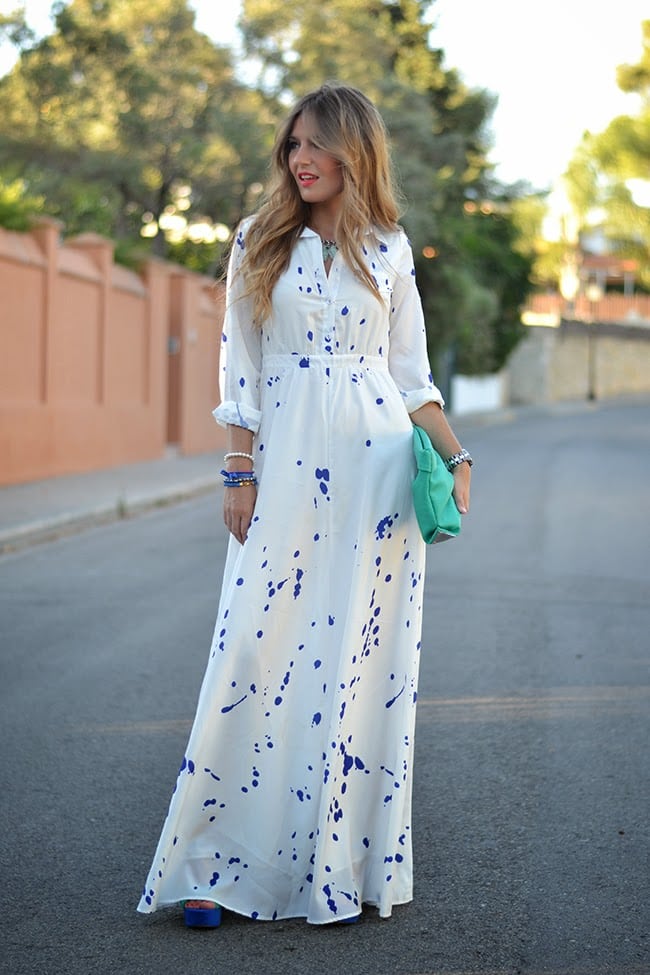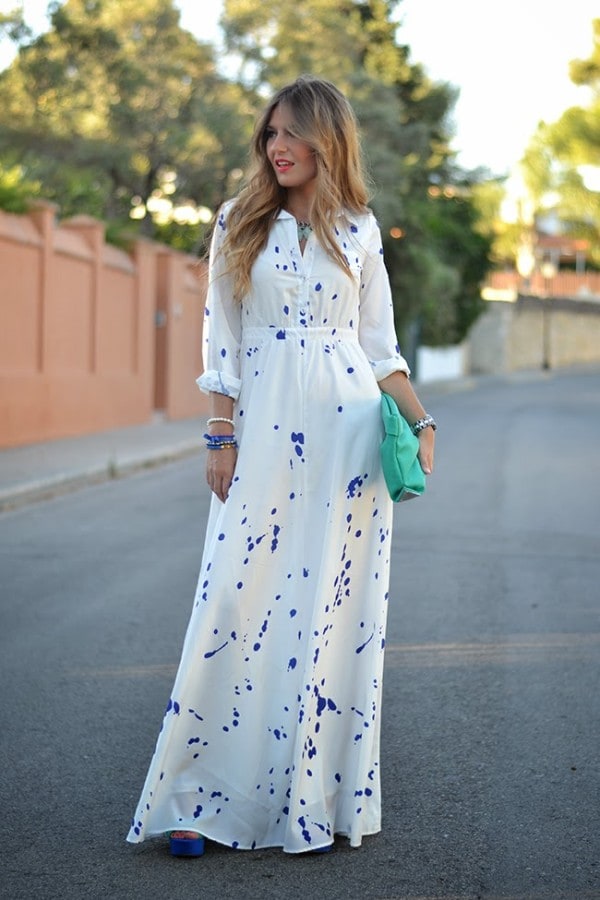 source
Style it with a denim jacket
Maxi dresses are perfect to be worn with a denim jacket. The look is so chic and stylish and many women would pleasantly choose to style this combination. There are a few reasons why to rock this trend. One of them is that this combination will create an ensemble that will make you look fresher and younger. Denim is one of the most popular fabrics that never go out of fashion. Its color is so neutral and perfectly suits any skin type and color. Also, this attire accentuates the legs and makes them look longer.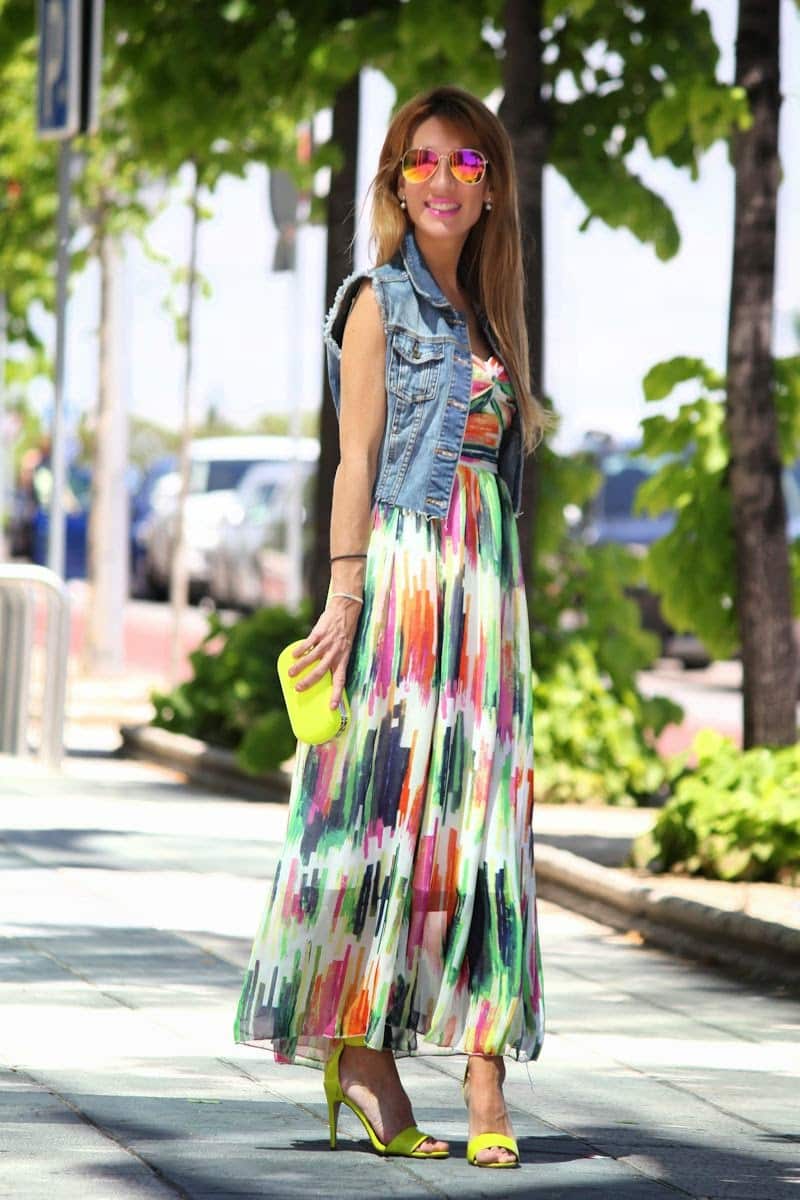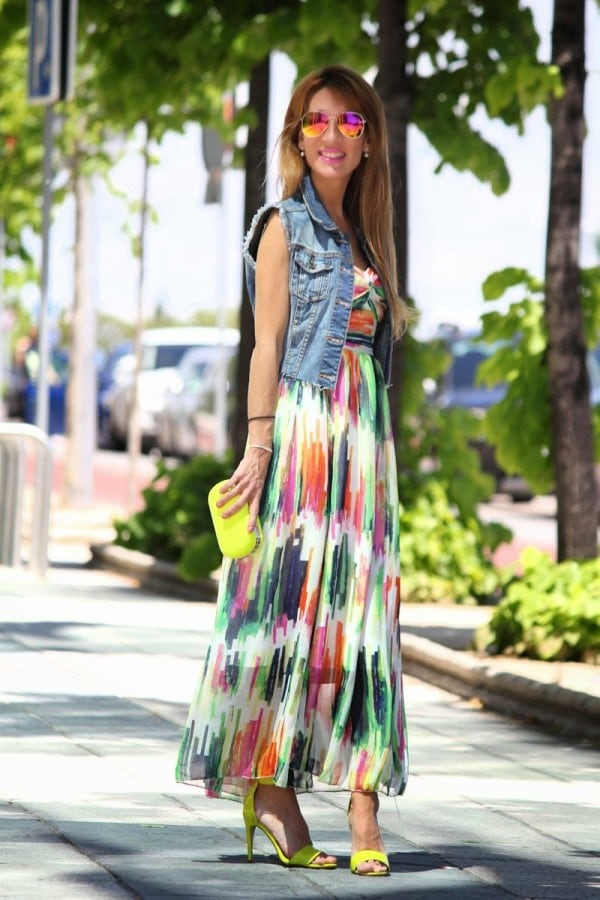 source
Wear your maxi dresses with high heels
One of the most favorite ways of wearing maxi dresses for most women is with heels.  This is especially the case for women with petite body figures. If you are attending an event that requires a more formal dress code, then you can definitely rock the combination of maxi dress and high heels. Try to choose more comfortable heels, especially if you are going to spend a long time on your feet.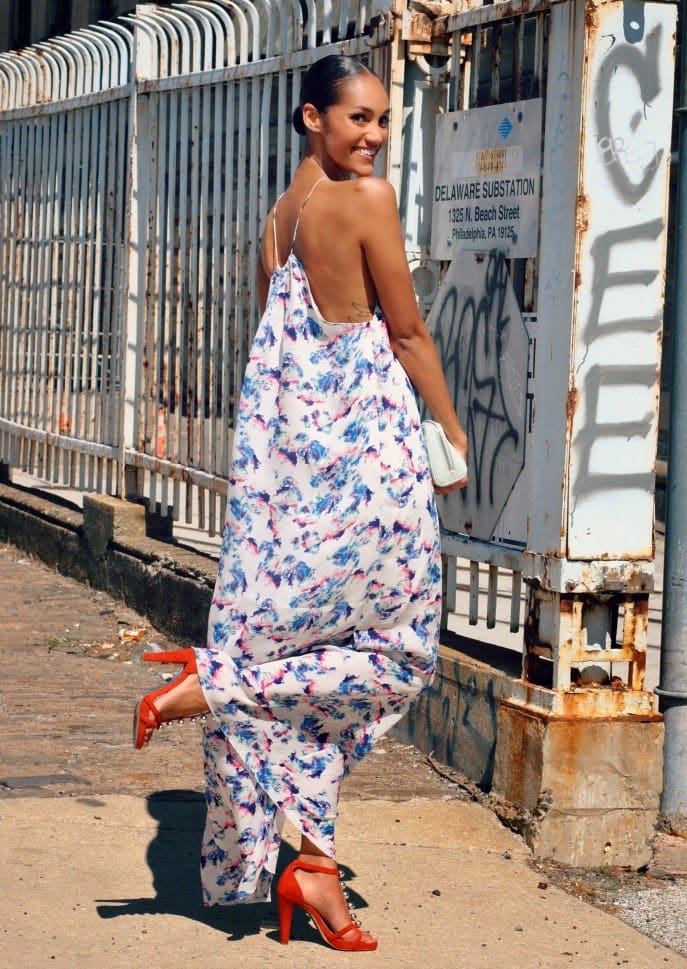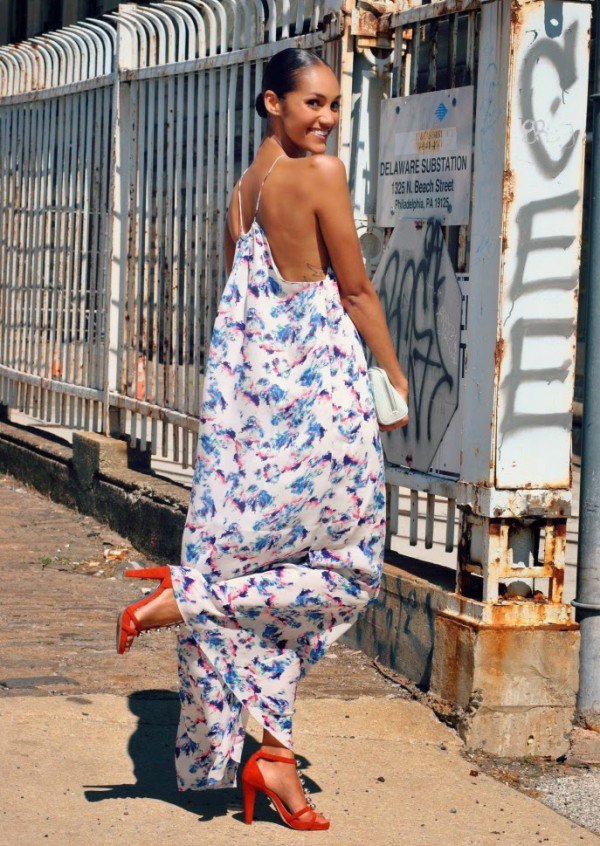 source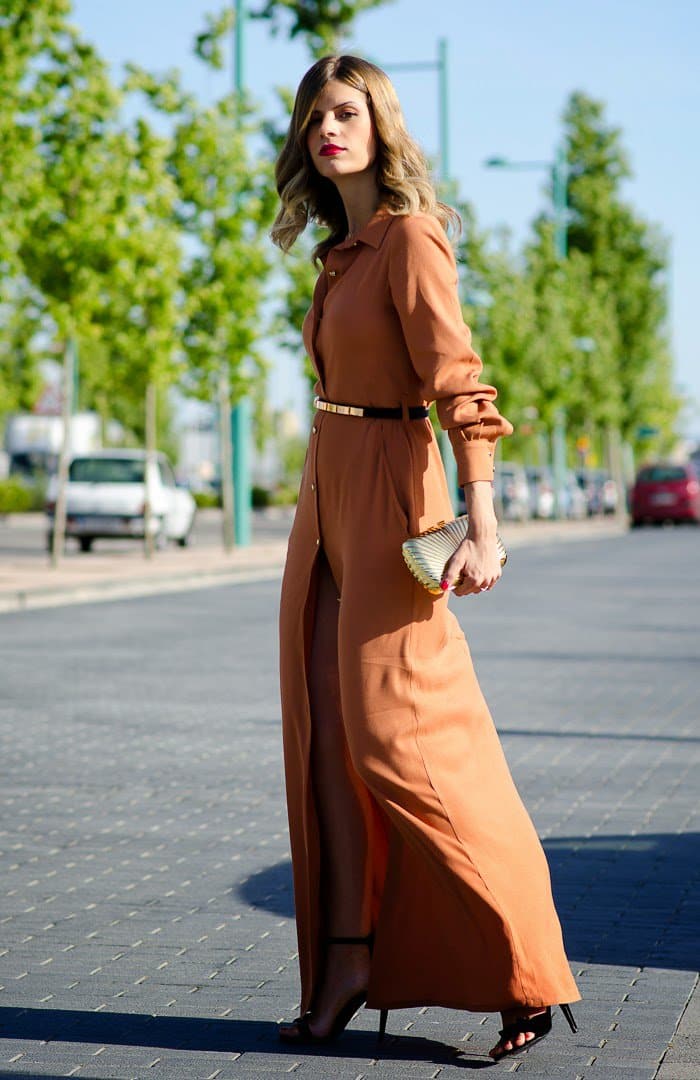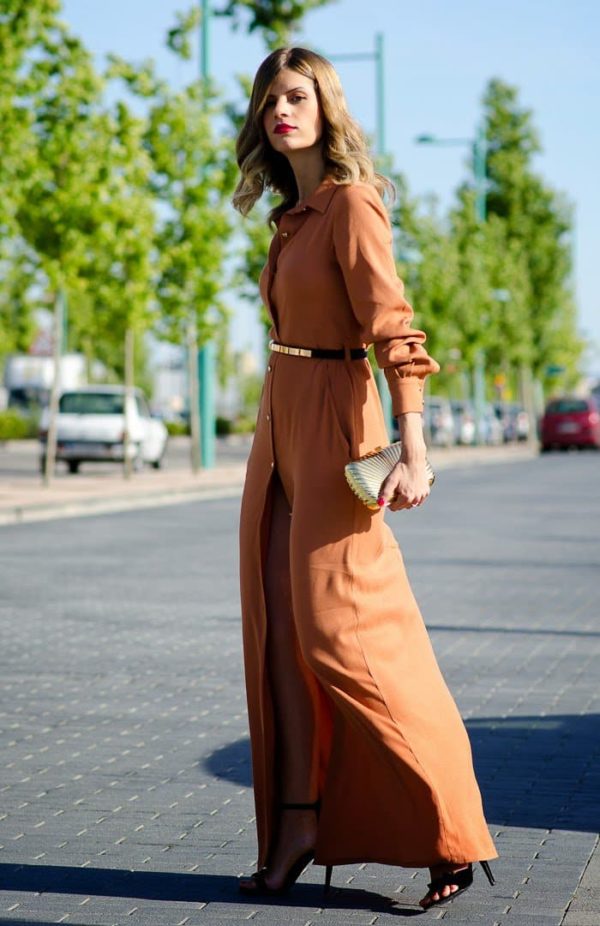 source
Beach maxi dresses
Beach maxi dresses are your best friends when packing your summer holiday suitcase. Choose ones that are made of lightweight fabric that will make you feel colder and more comfortable on the beach. There are so many stylish ways you can wear a long dress on the beach that we have already shared with you. Don't miss to re-read them again.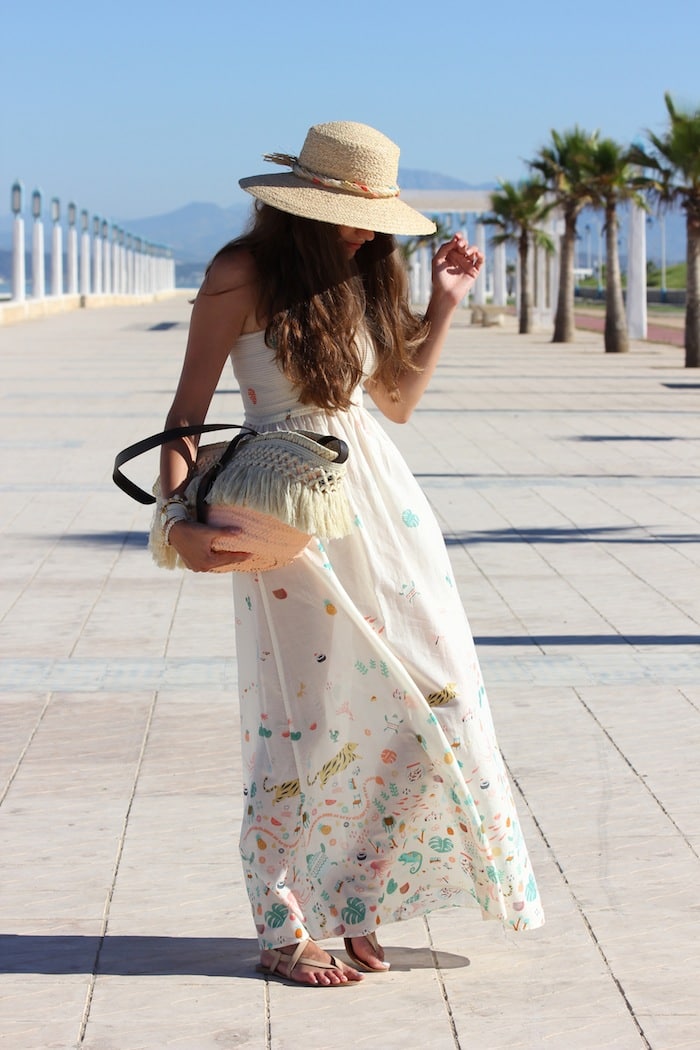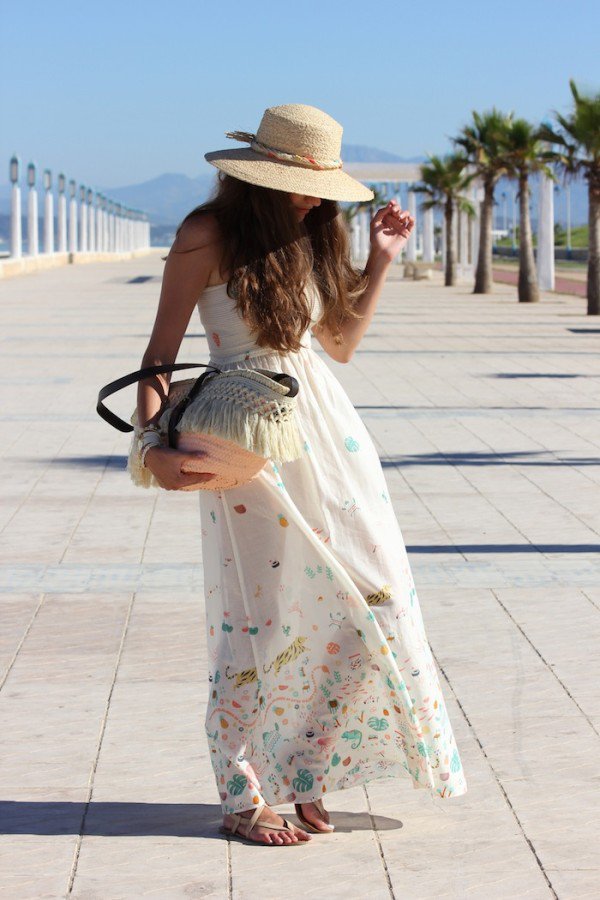 source
With a belt
One of the best ways to accentuate your small waist when wearing maxi dresses is wearing them with a belt. Once you place the belt on the waist, your body instantly gets an hourglass shape that will make everyone around your jealous. If you still don't like wearing belts, you can look attractive wearing a sexy slit dress that will accentuate not only your waist but your legs as well.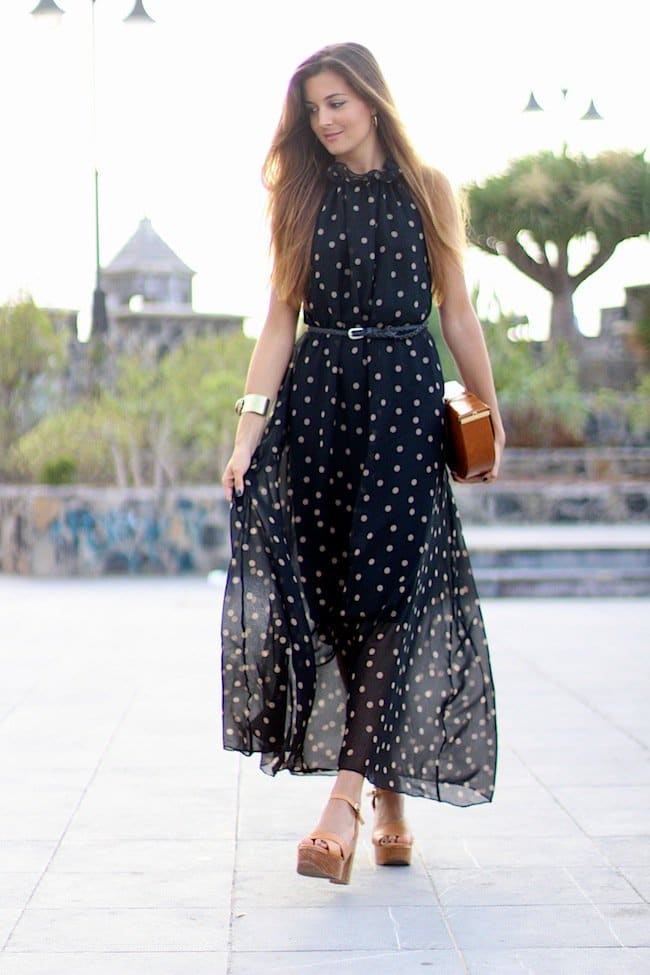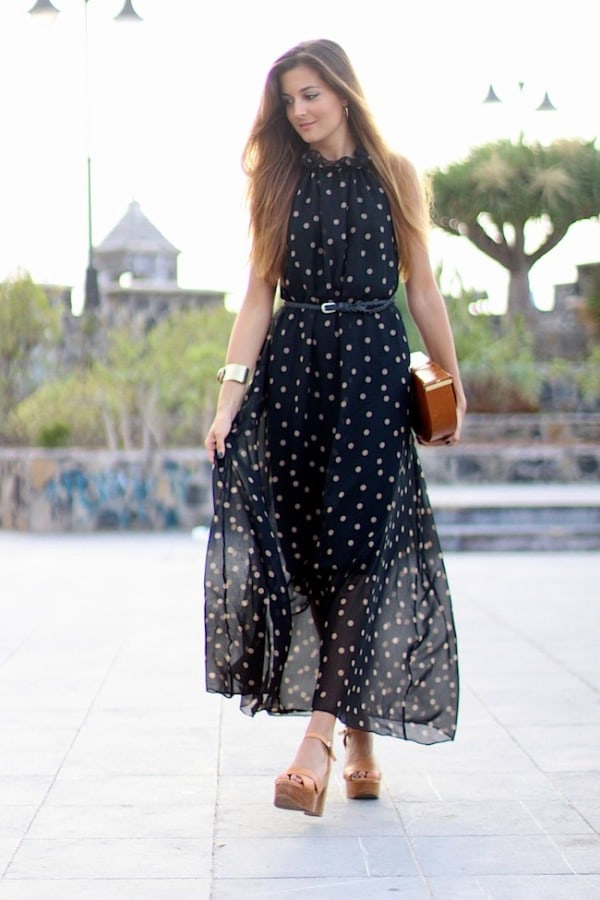 source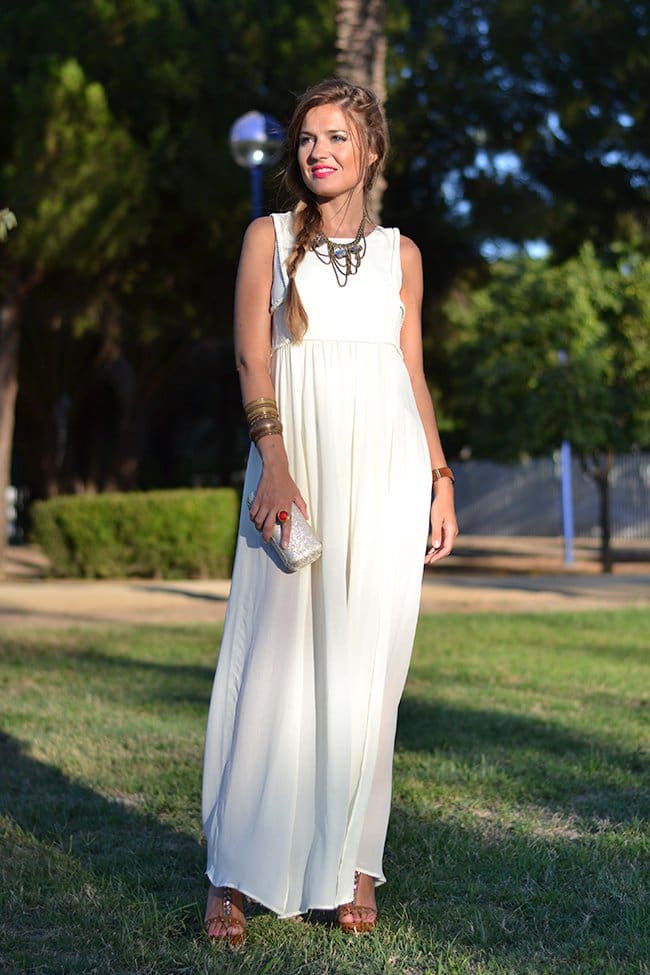 source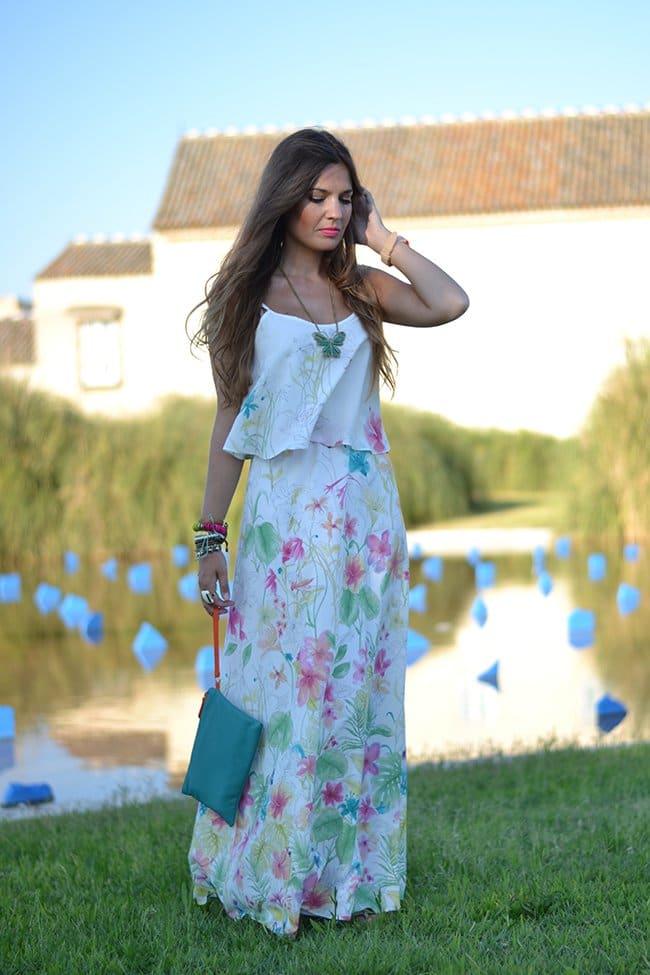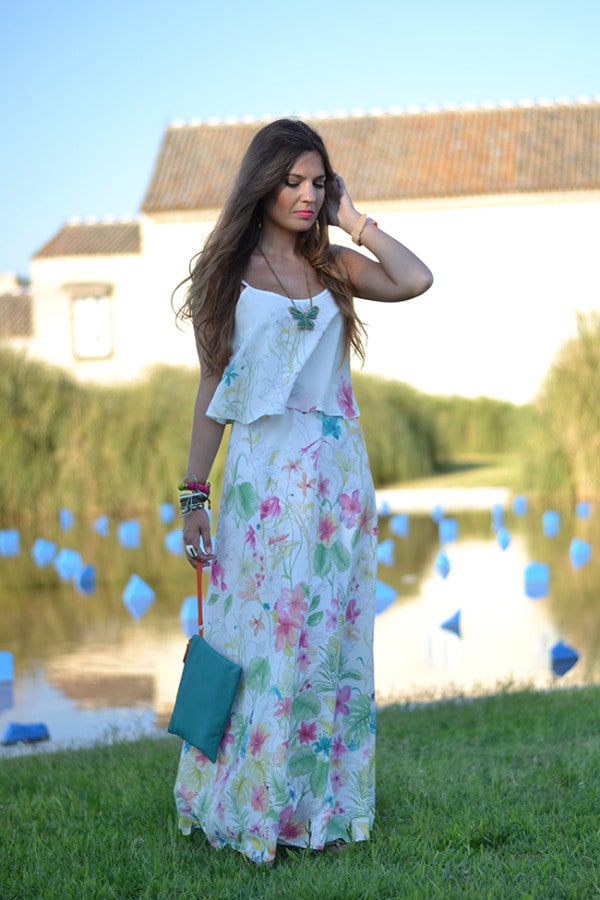 source
Style your maxi dresses with sneakers
Are you looking for the easiest and most casual way to rock the trend of wearing your maxi dress?  Style it with sneakers and enjoy the comfort of the look. Many women still think that such an outfit looks a little weird. But, they are absolutely wrong. The rule of wearing sports shoes only with sportswear is a history already. Fashion and trends change constantly, and nowadays we can see so many inspiring outfits including the combination of a dress and sneakers. This look is the perfect choice for those who like the comfort of wearing flat shoes instead of high heels. If you are afraid to get tangled up in the long dress, then don't worry at all, this will never happen if you wear sneakers.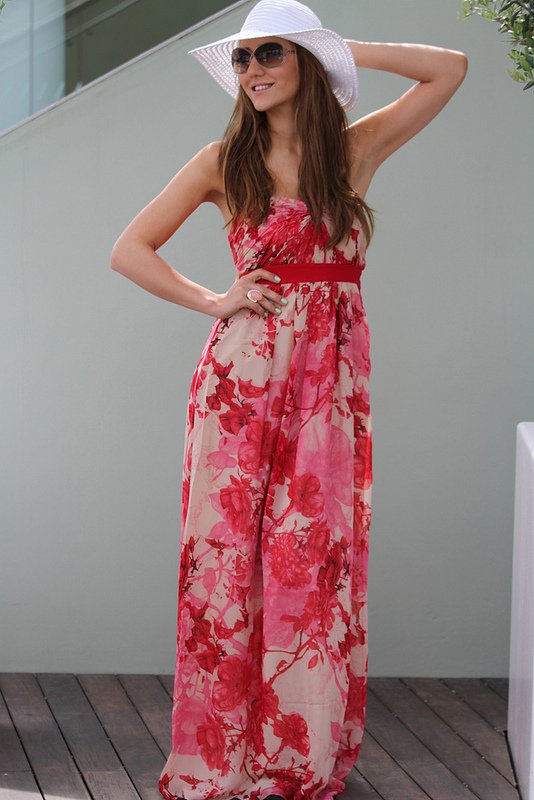 source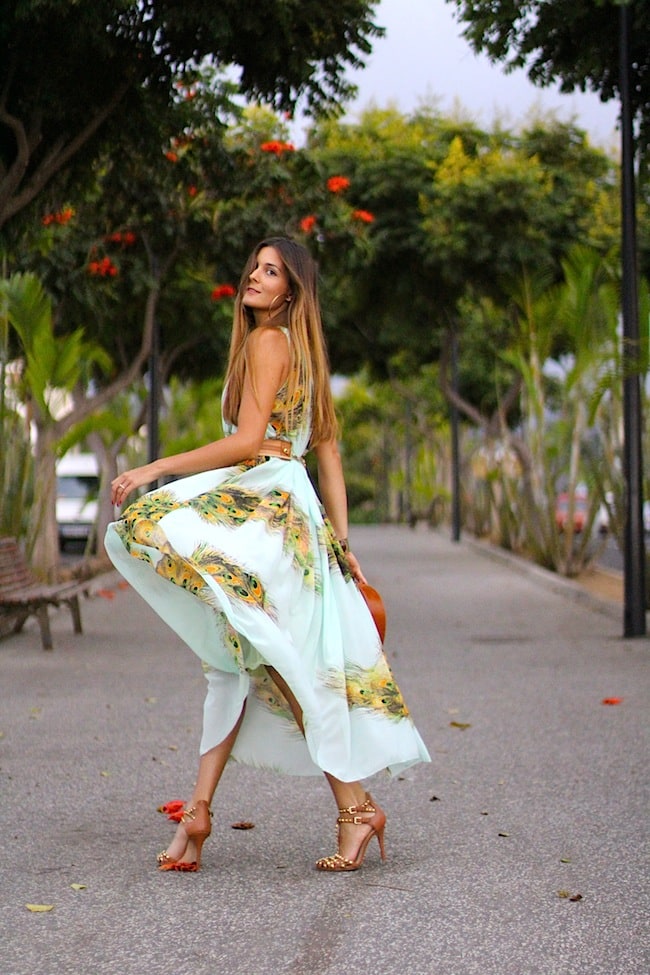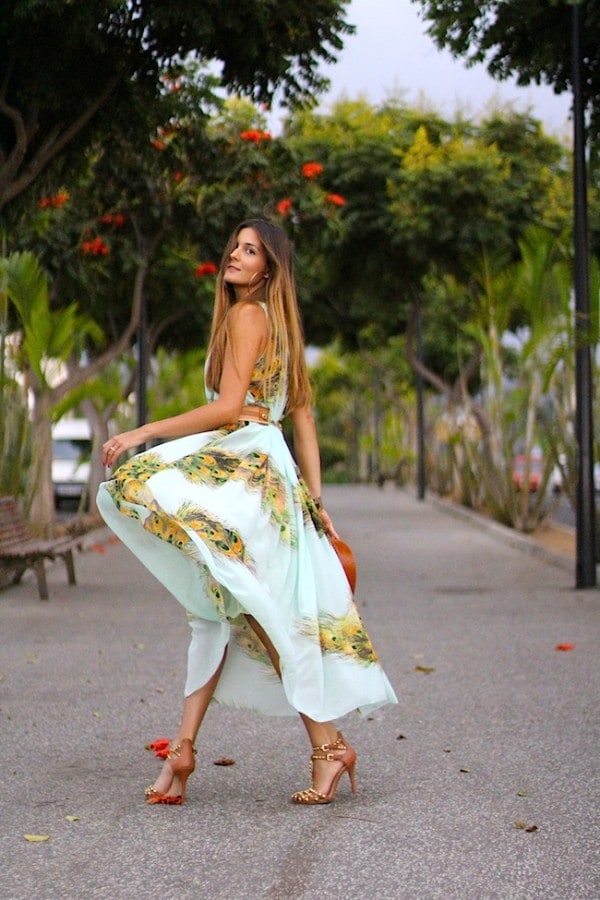 source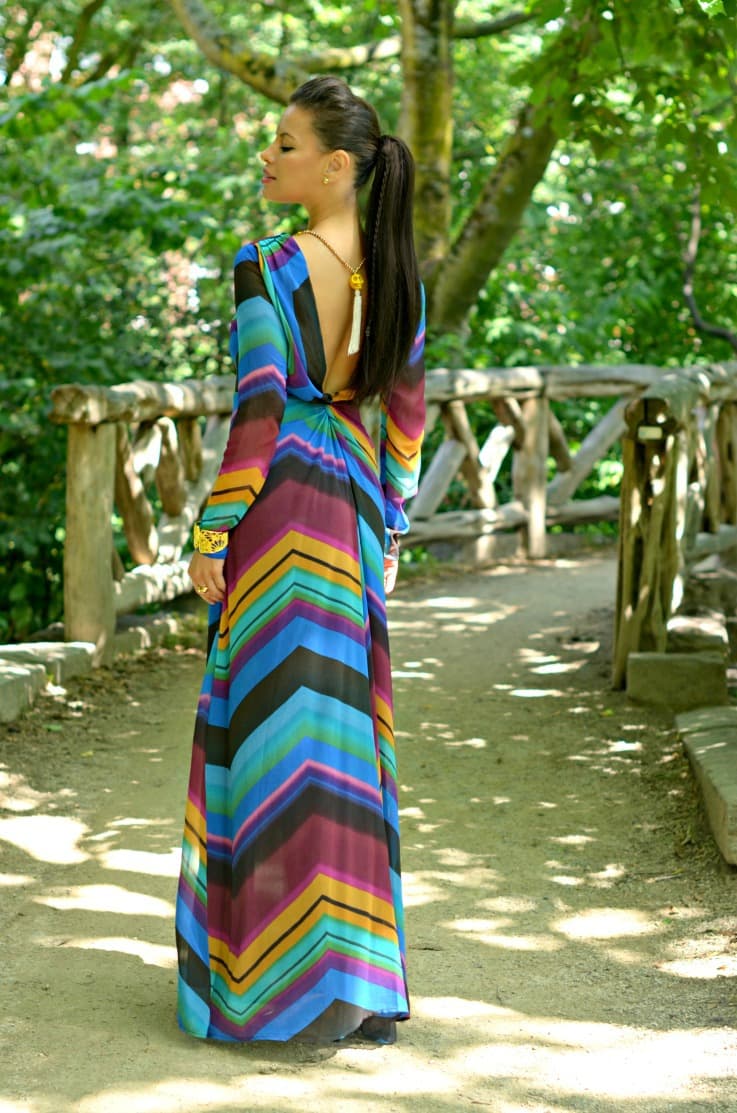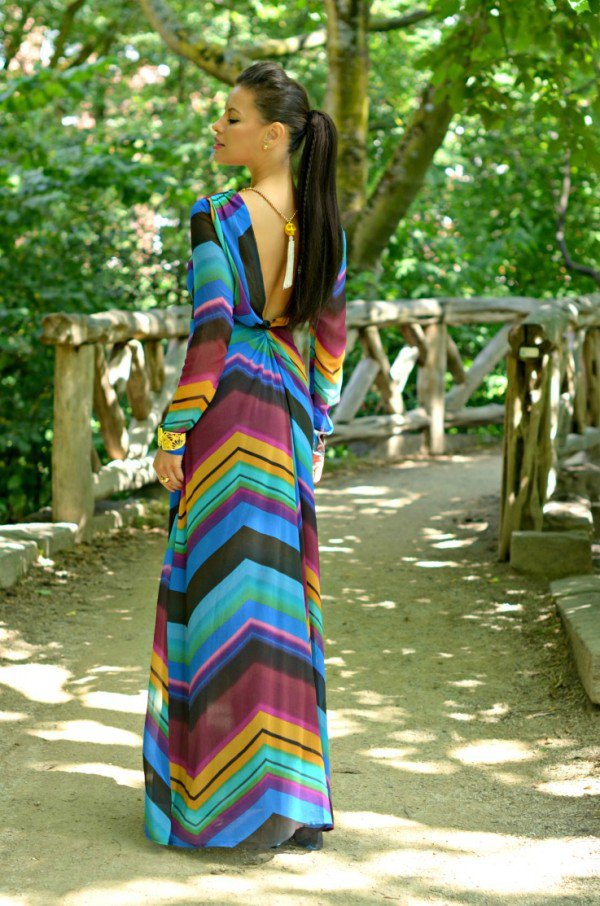 source
With a leather jacket
Do you want to create an outfit that is chic yet sassy at the same time? Say yes to the combination of maxi dress and leather jacket. The timeless black leather jacket is so casual, but at the same time so chic that you will surely adore it.  Styling a leather jacket over your maxi dress is exceptionally beautiful and warm when the night temperatures start to fall.