It feels like the military-inspired trend is back this fall. Since it comes back on the fashion scene every fall, many fashionistas equalize it with the timeless black and white trend. The recognizable army color, aptly named army green has got the versatility of the neutrals. But, at the same time, it is not typically neutral and brings subtle color to your ensemble. In the beginning, it was the army jacket that was used as a stale alternative to the denim jacket. Today, the army green color is being paired with unexpected pieces, from pencil skirts to baseball jackets.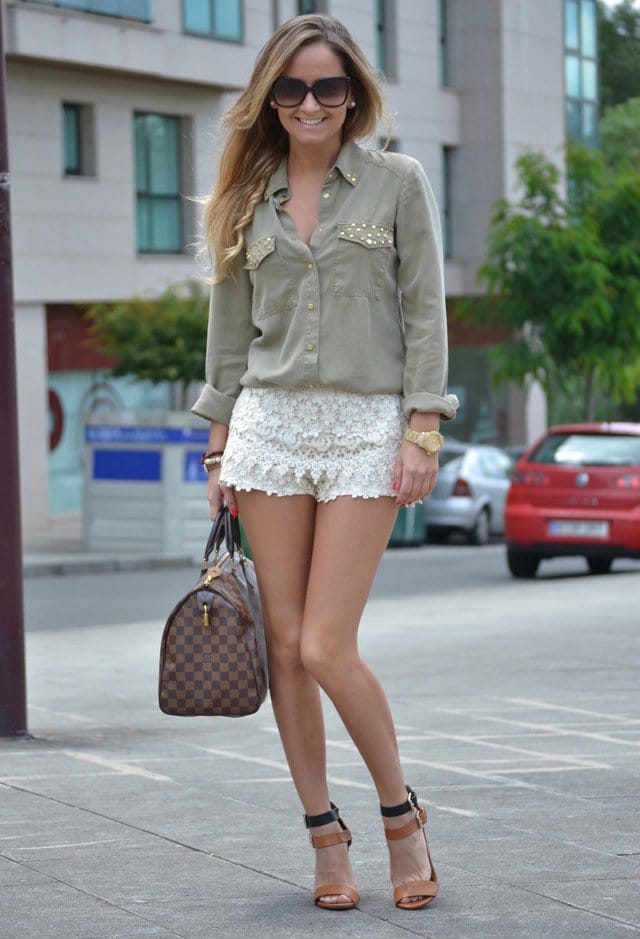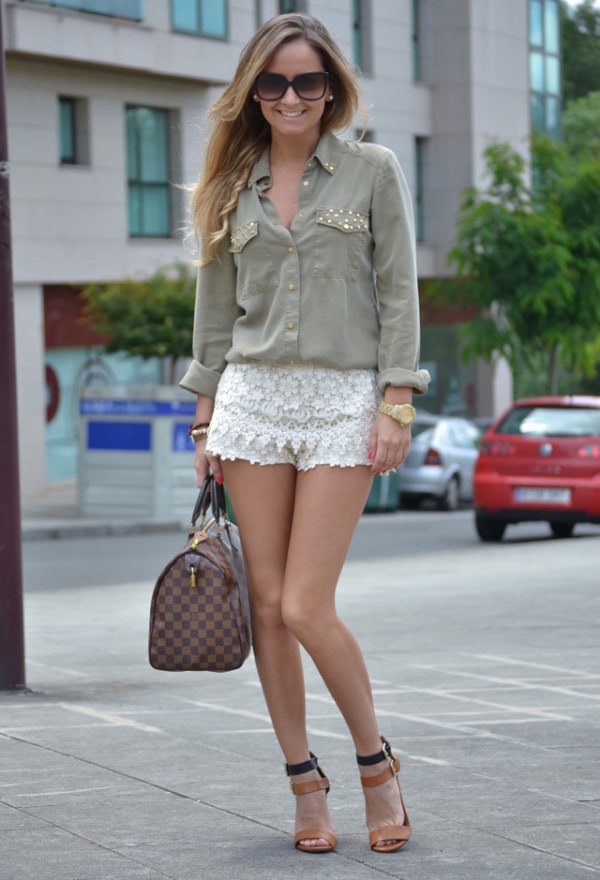 source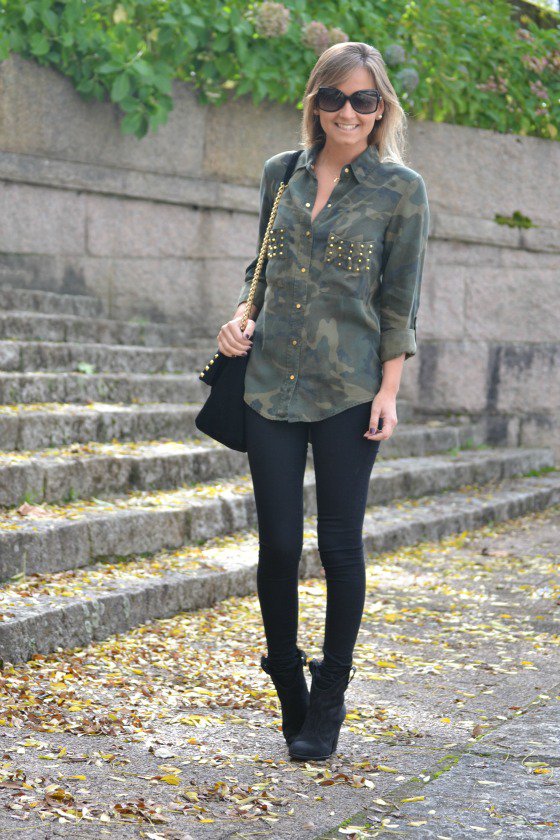 source
source
Fashion designers experiment with a variety of materials, from silk to cotton to wool. That makes the army green clothing pieces appropriate for any season from spring to winter. When you are not in the mood of styling an all-black outfit, but still want to keep it dark and neutral, then don't doubt to choose army green outfits. An army green outfit is also a chic way to bring elegancy to the basic and boring office outfits. You can easily style casual as well as formal outfits by combining the army green with other colors. In this article, we are going to share with you some of the most fashionable ways to rock on army green outfits.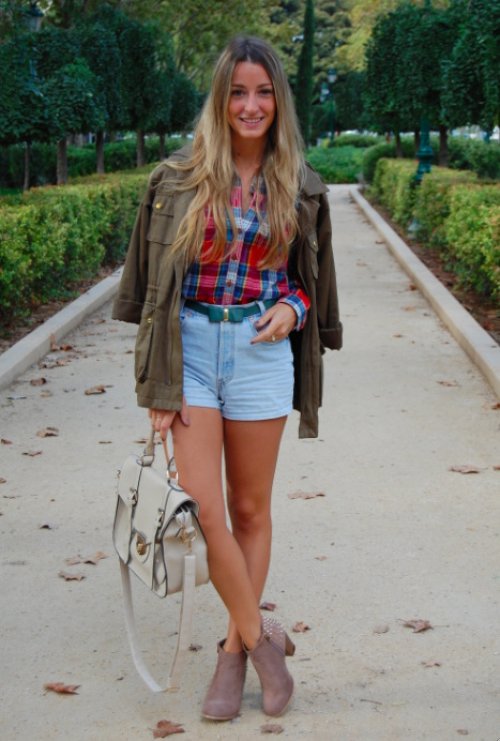 source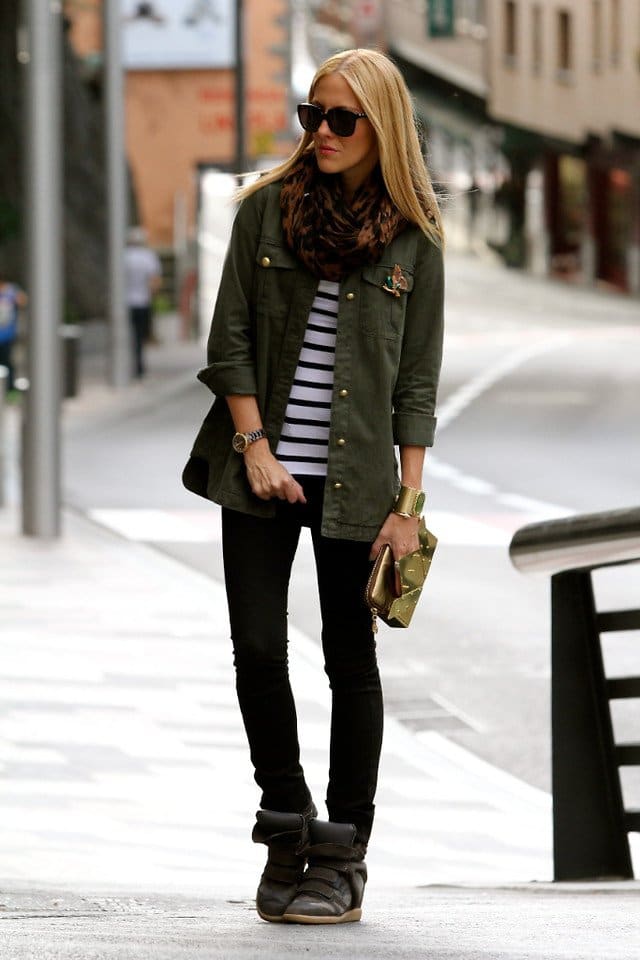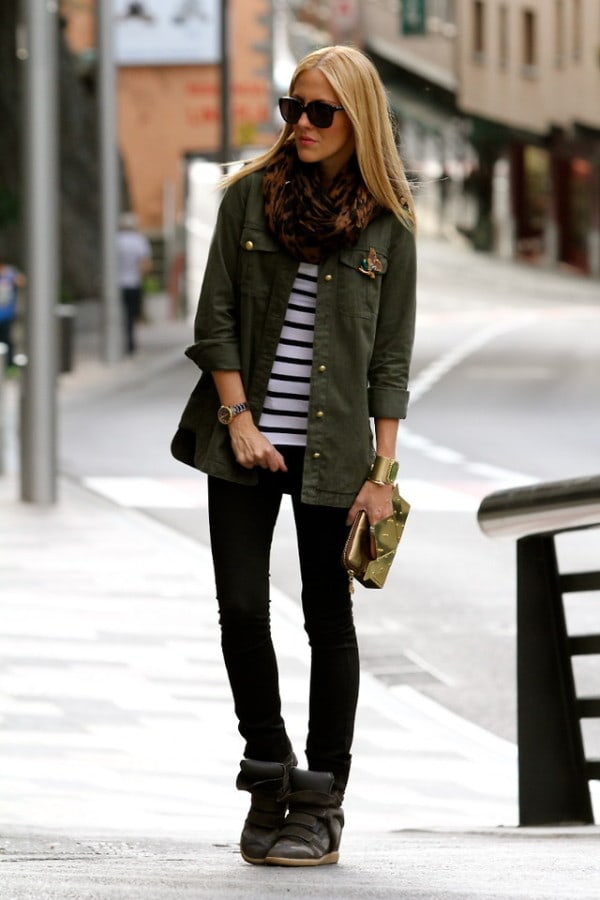 source
The most popular colors that go with army green
What is the color army green and what matching colors go with it? Army green is a darker shade of green reminding of military attires. It is a perfect hue for everyday use, especially during colder seasons. The most popular colors to pair with army green are black and brown, as well as denim. Colors schemes with military green always create eye-catching outfits that could perfectly fit in any occasion. From sporty outfits to elegant city or business attires, you can experiment with army green hues choosing different pieces of clothes and combining them with other matching ones.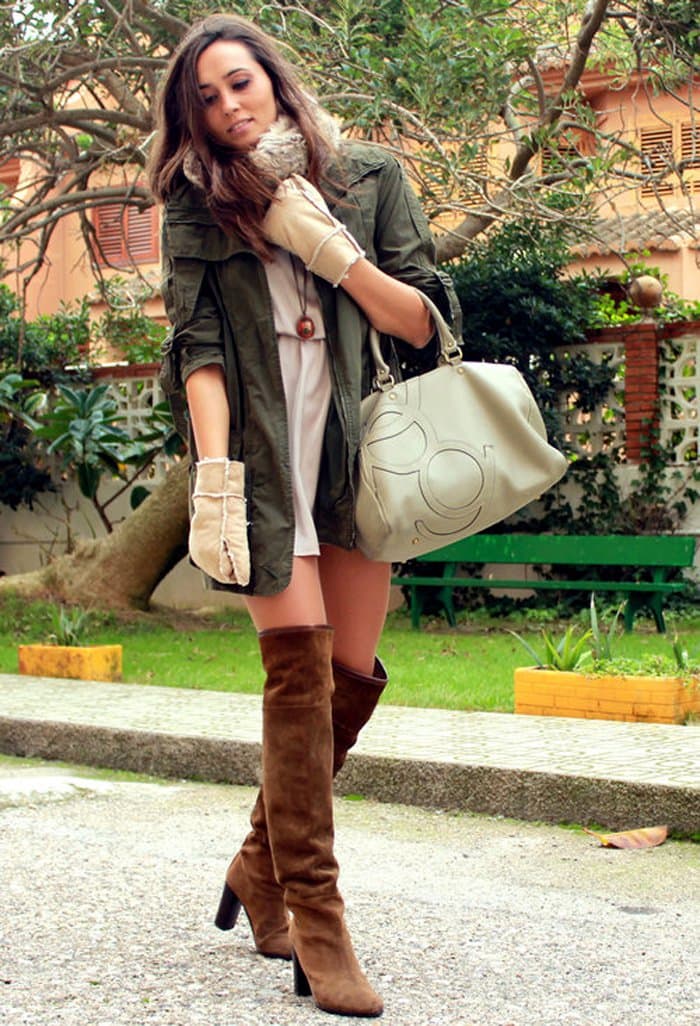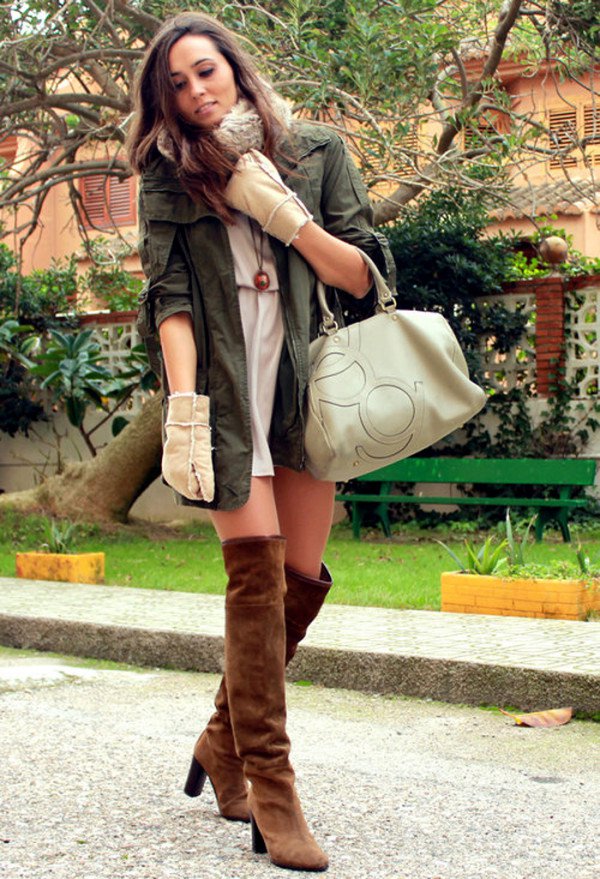 source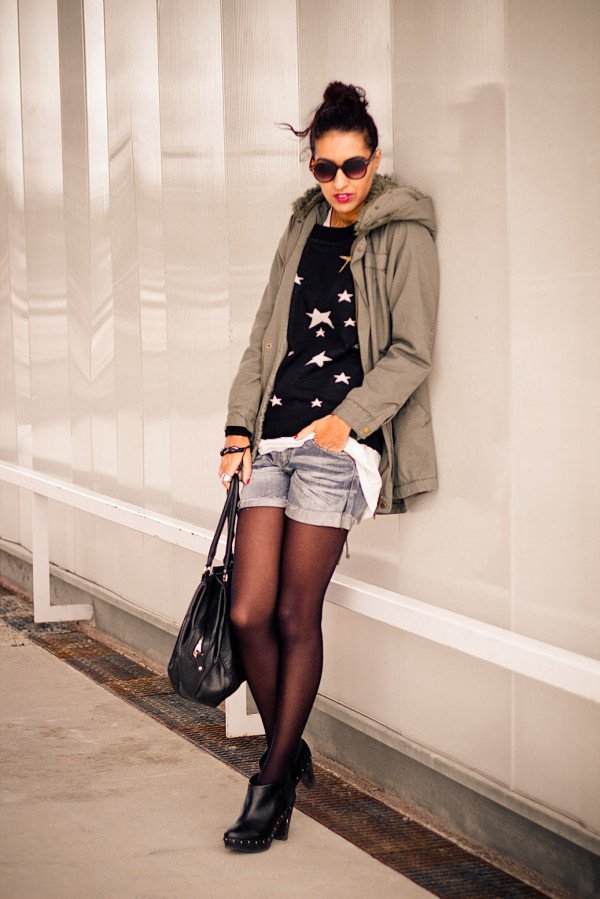 source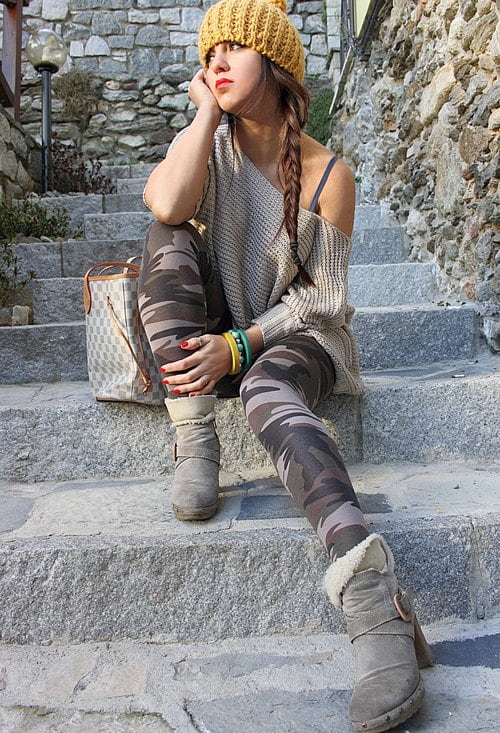 source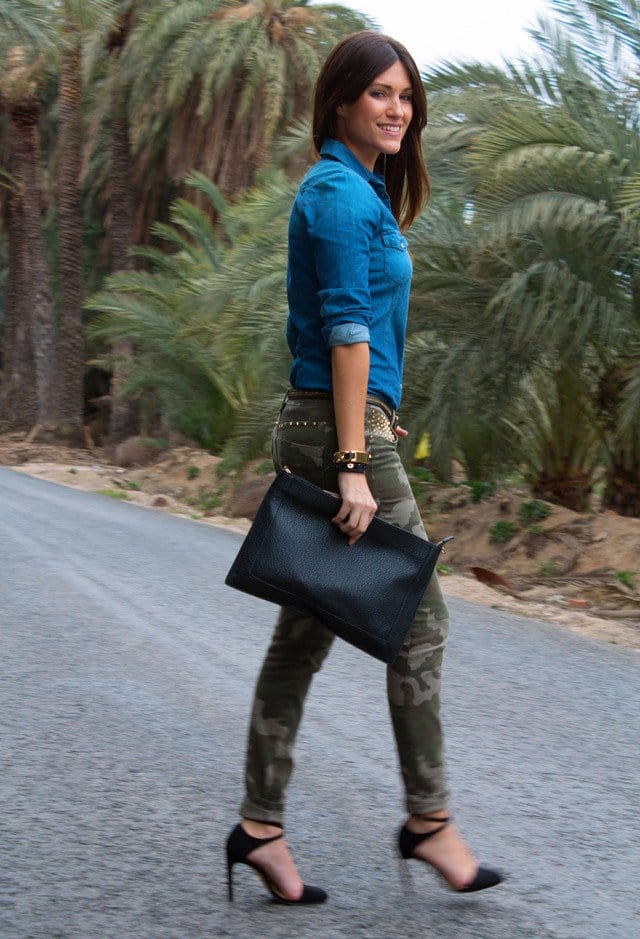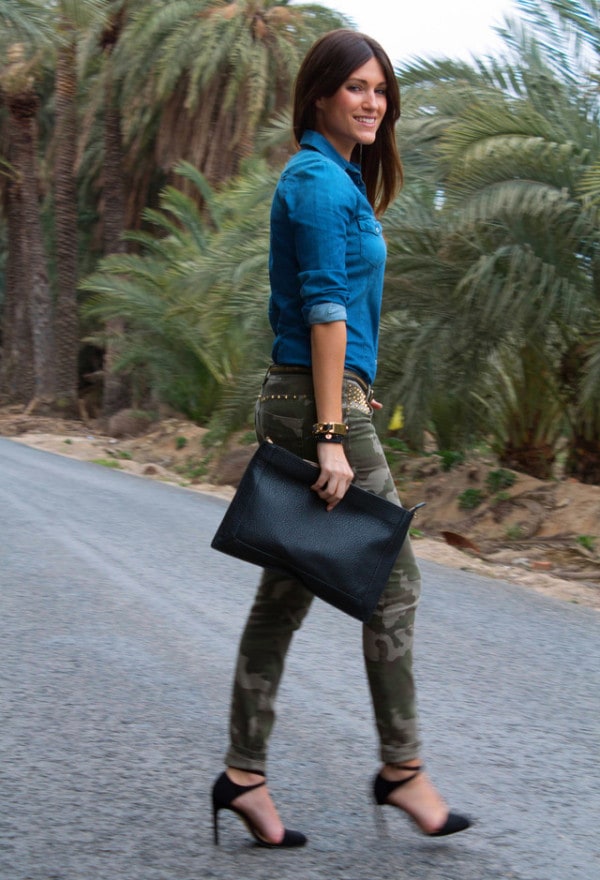 source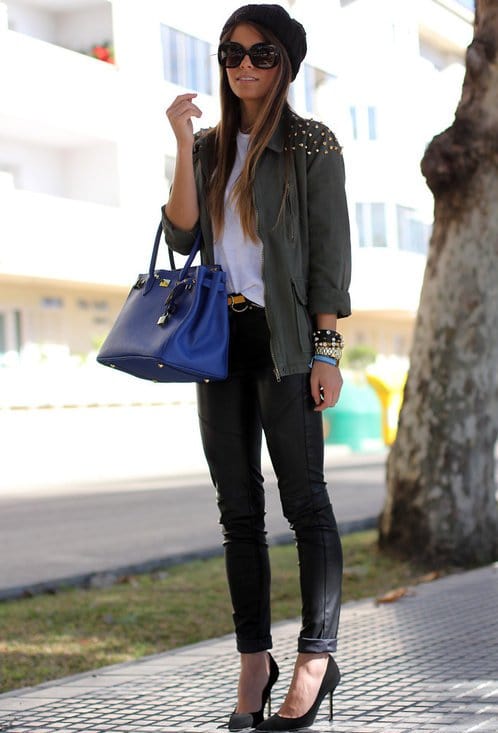 source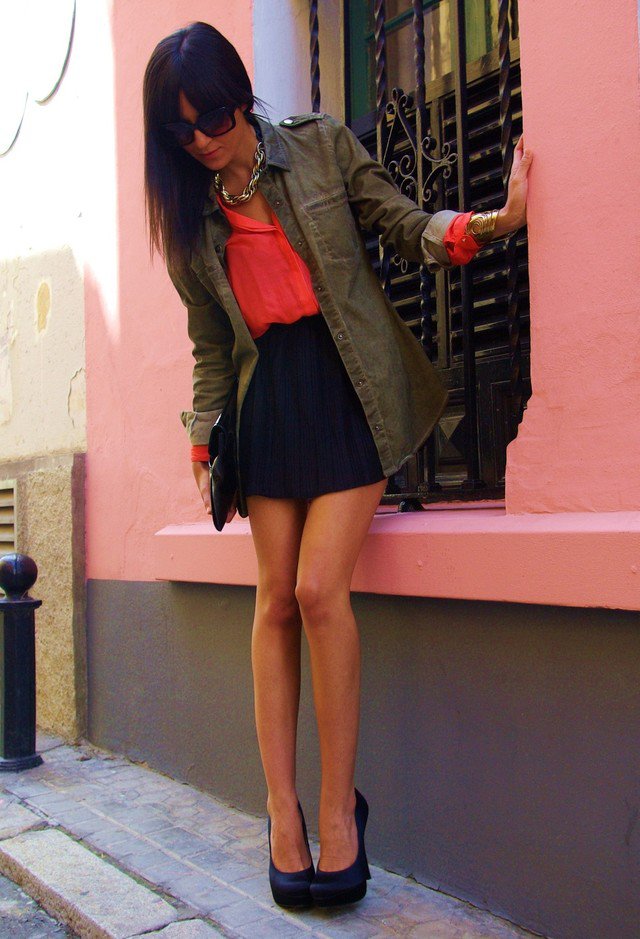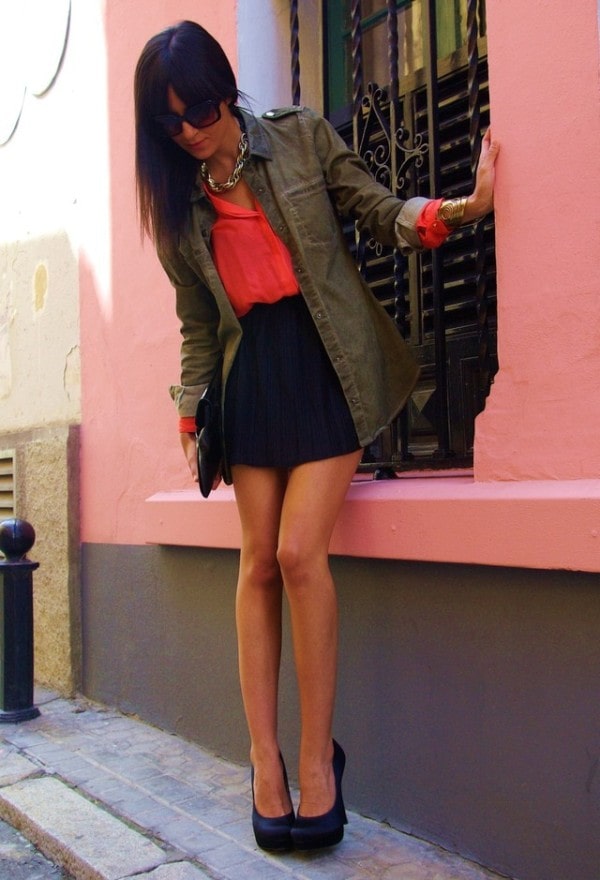 source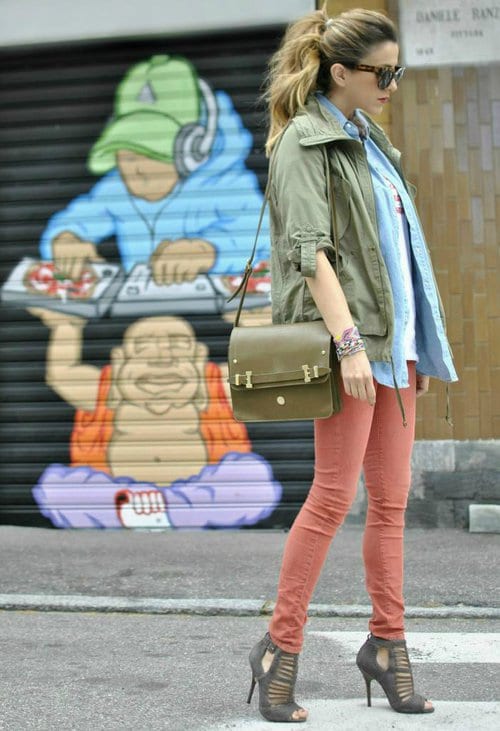 source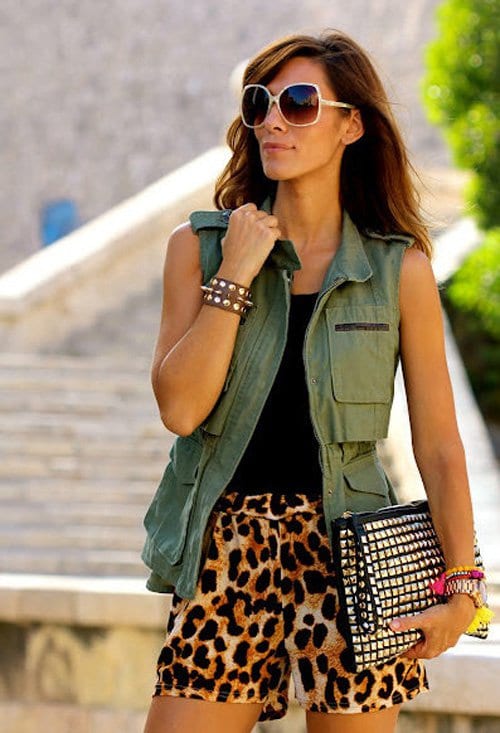 source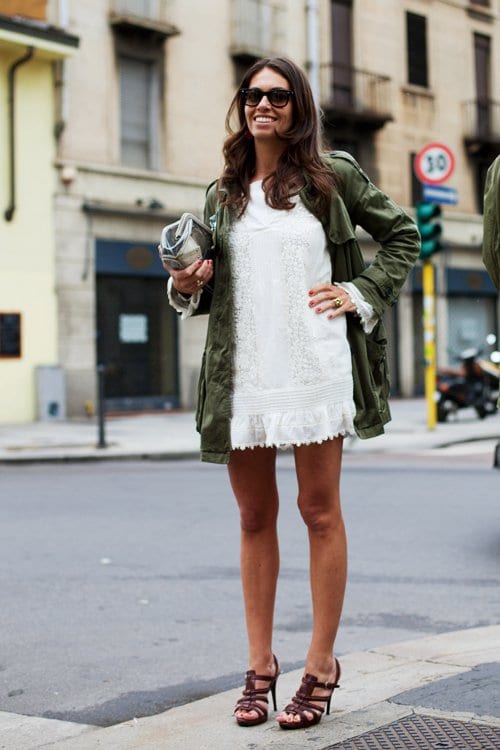 source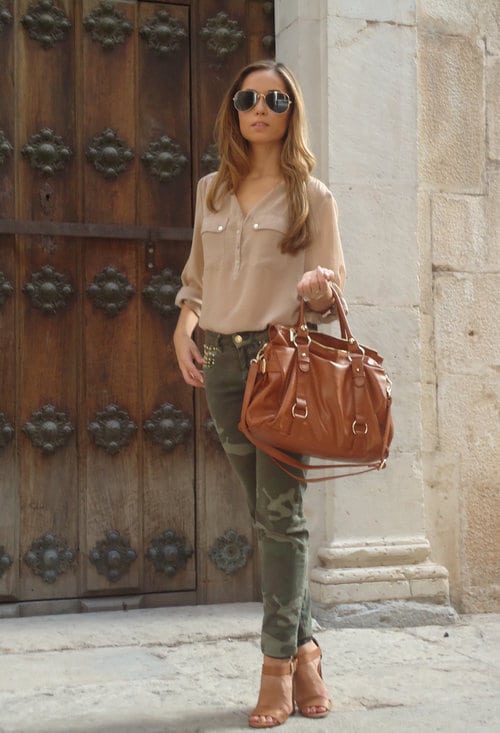 source
How to style your army green dress
The military green dress is a statement garment that every modern woman should have in her closet. There are a variety of military green dresses that you can style. From classic and polished ones to the modern new cuts; you can experiment with different styles and lengths. Go for a knitted army green dress paired with over-the-knee boots for cold winter. Or, give a chance to the button-up shirt dress for warmer fall days. Wear the dress under a coat, experiment with tight-high boots, and try whatever makes you feel yourself. You can never go wrong with a little army green dress too. For more formal occasions requiring elegant looks, wear your little military green dress instead of the classic little black dress. All eyes will definitely be on you, so prepare yourself for extra attention.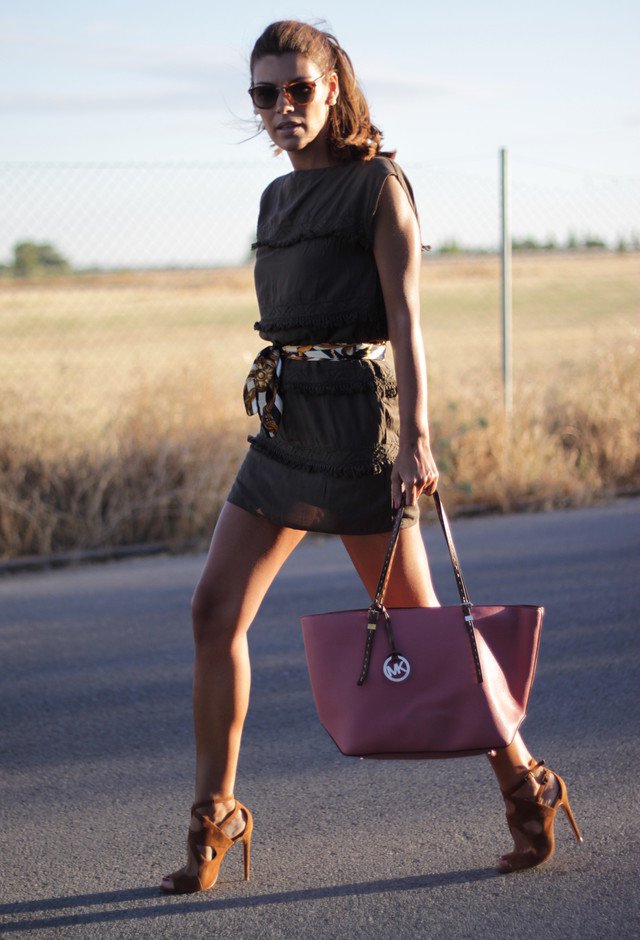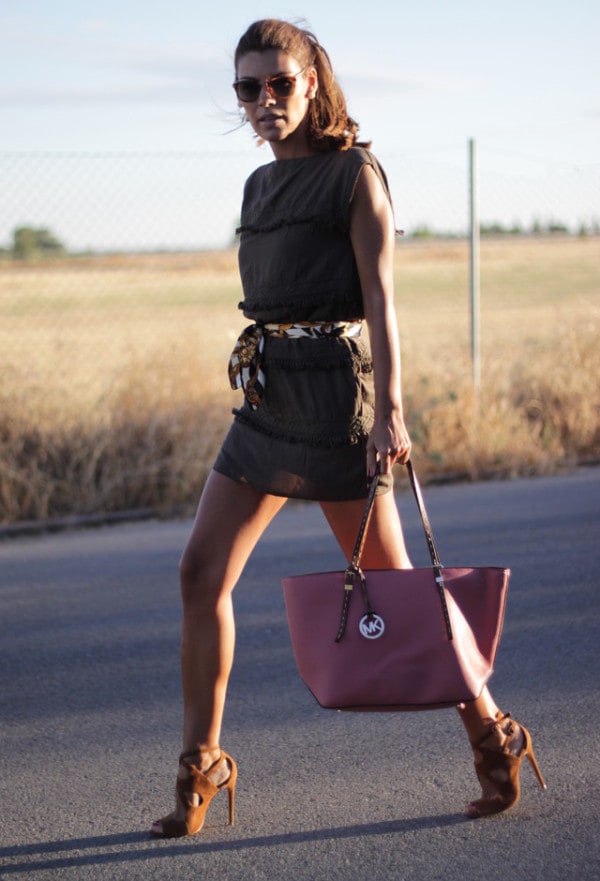 source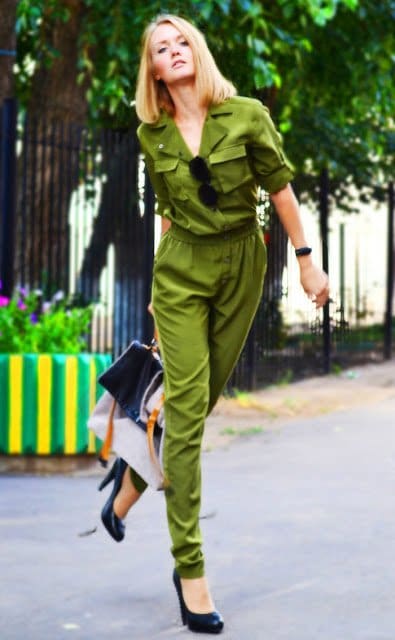 source
How to wear an army green jacket
Army green jackets are the best alternative for the timeless black leather jacket. They have proved to be the top choice for many fashionistas year after year. There is almost no fashionable girl who has not got her pair of army green jackets in her closet. Indeed, the piece is among the most versatile ones in every woman's wardrobe. Utility jackets have become a wardrobe staple thanks to their versatility. Their classic fit and endless styling opportunities have made them so popular among women around the whole world. You can easily add your military green jacket over any basic outfit you style. Combine it with jeans and a shirt, with shorts and a T-shirt, or wear it over a dress. There are endless ways you can style your military green jacket. Explore some of them in our gallery.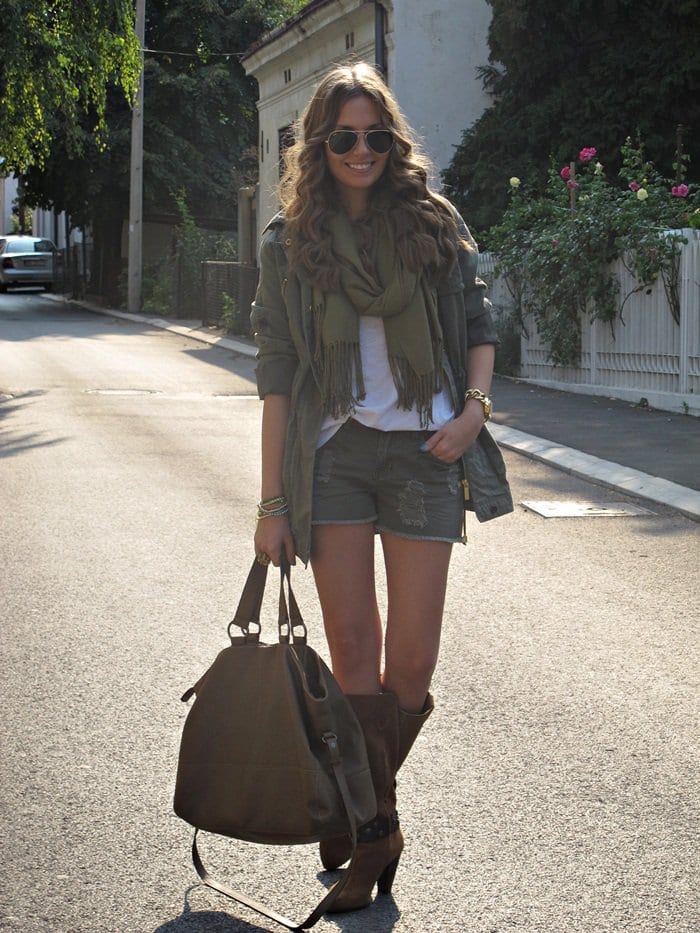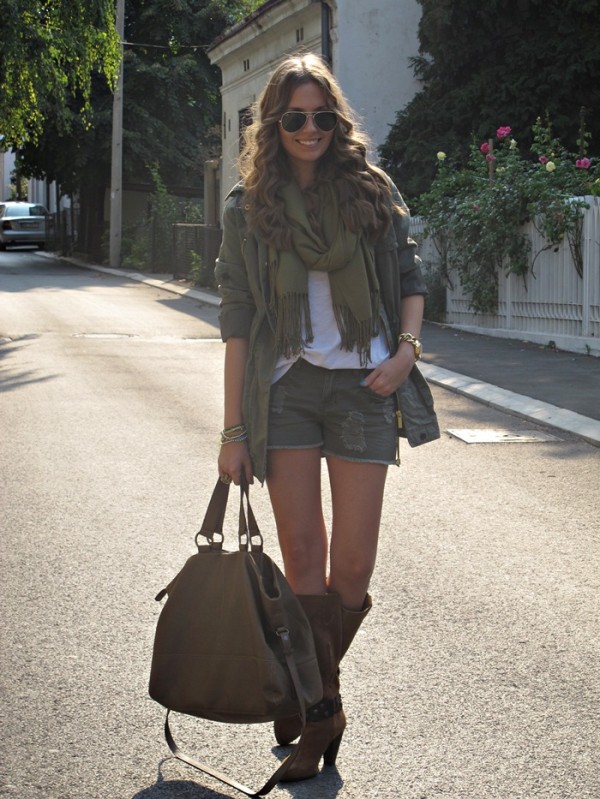 source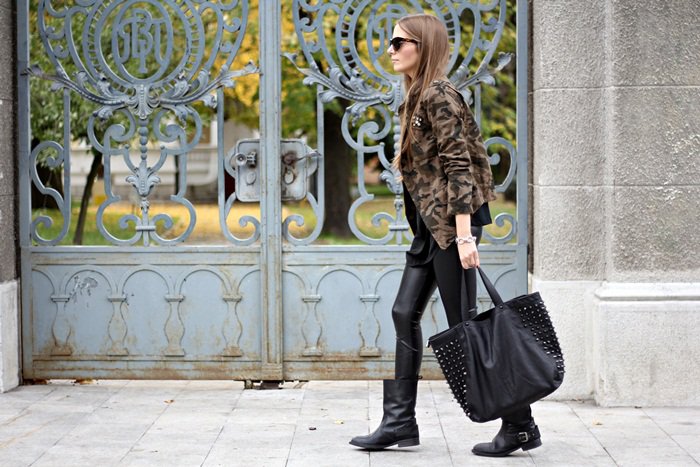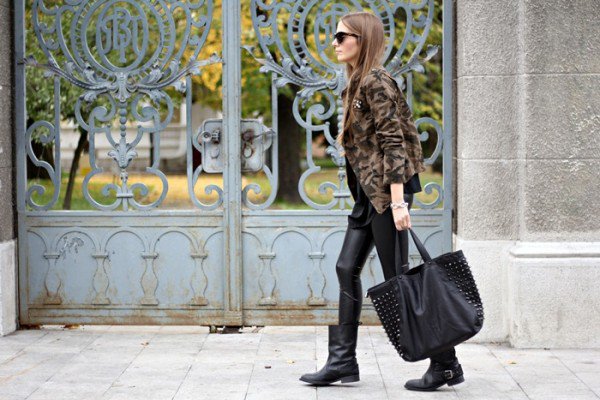 source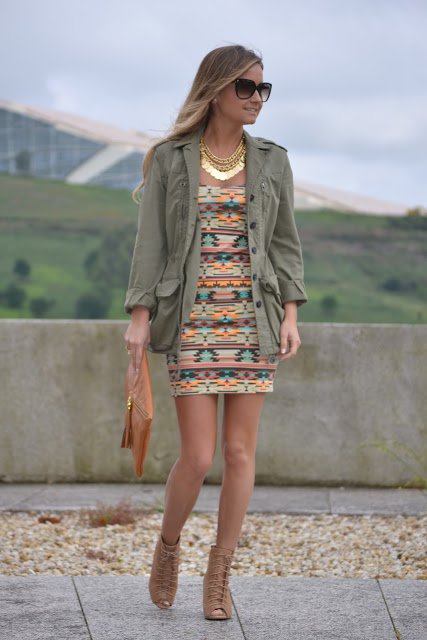 source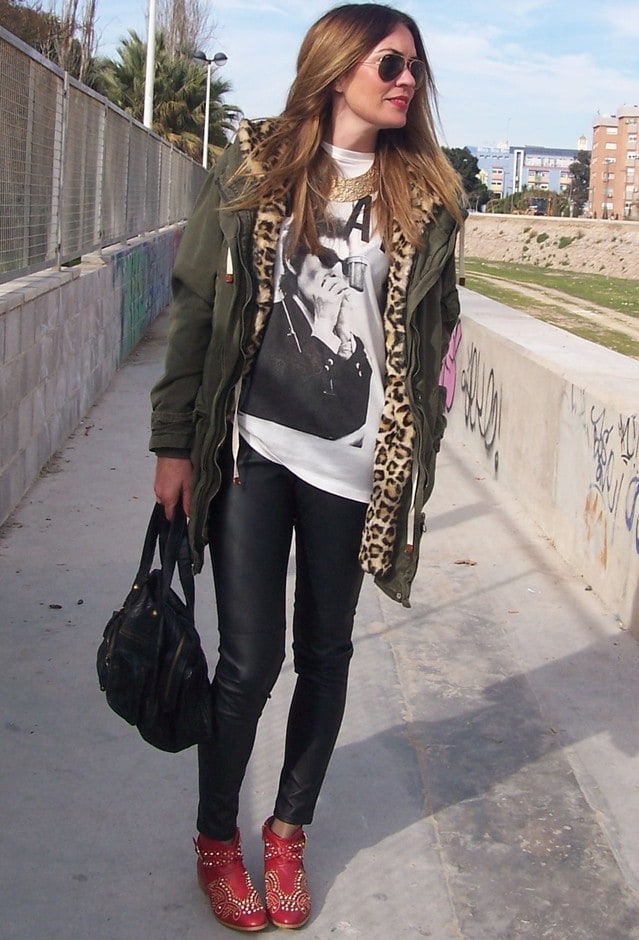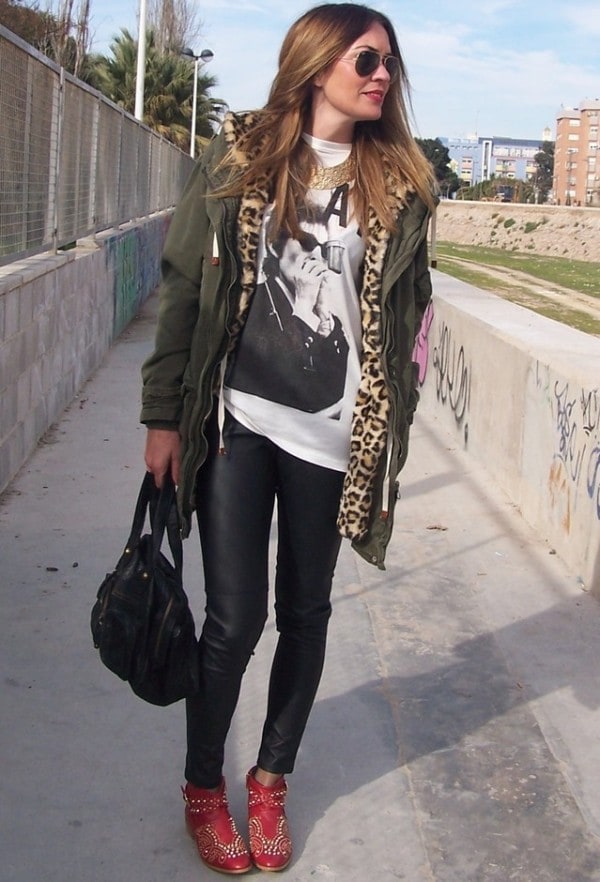 source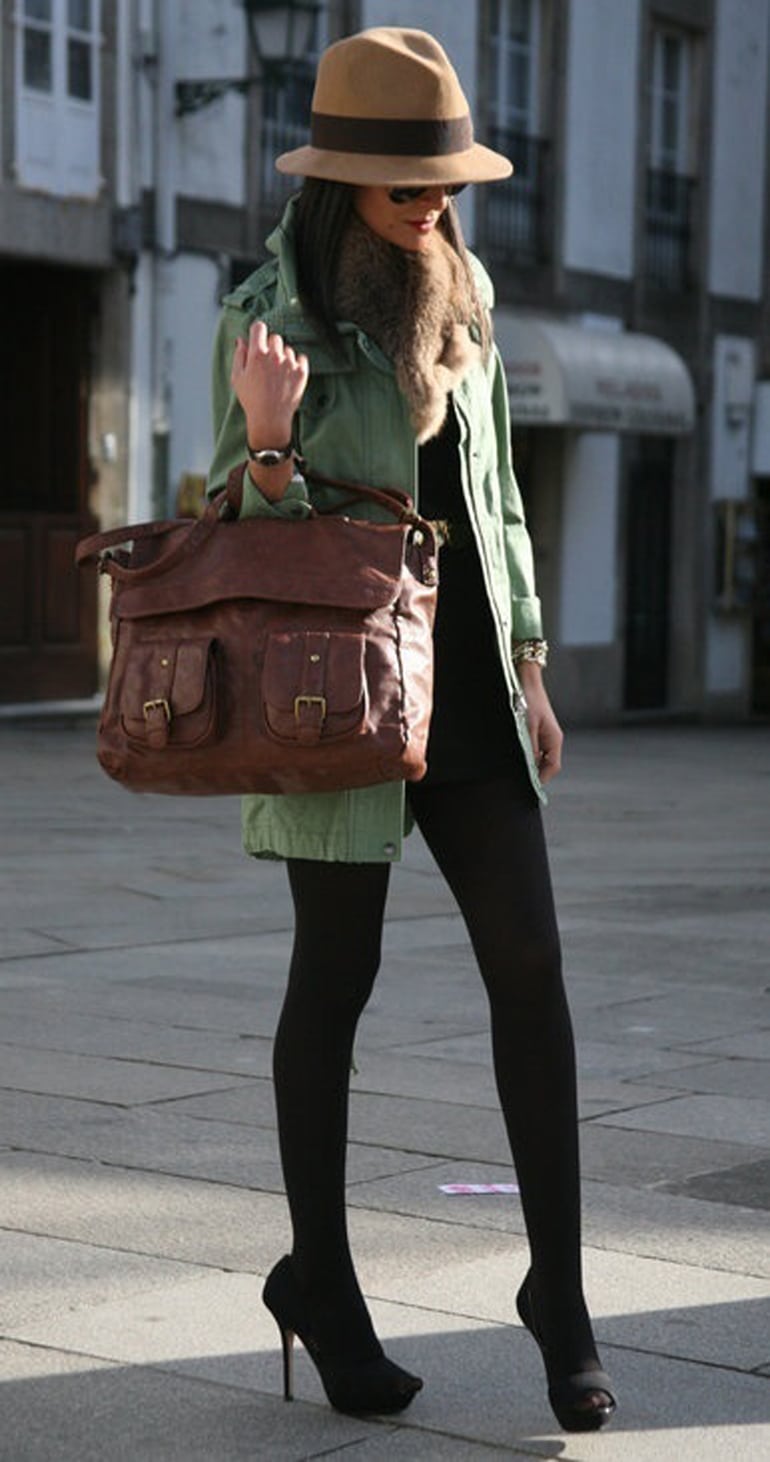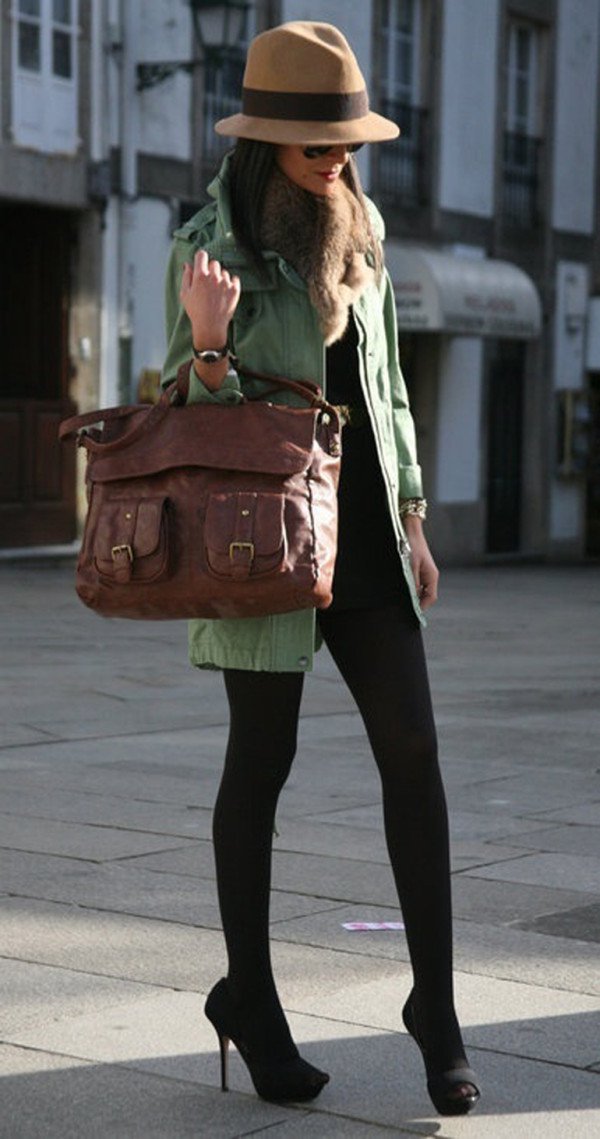 source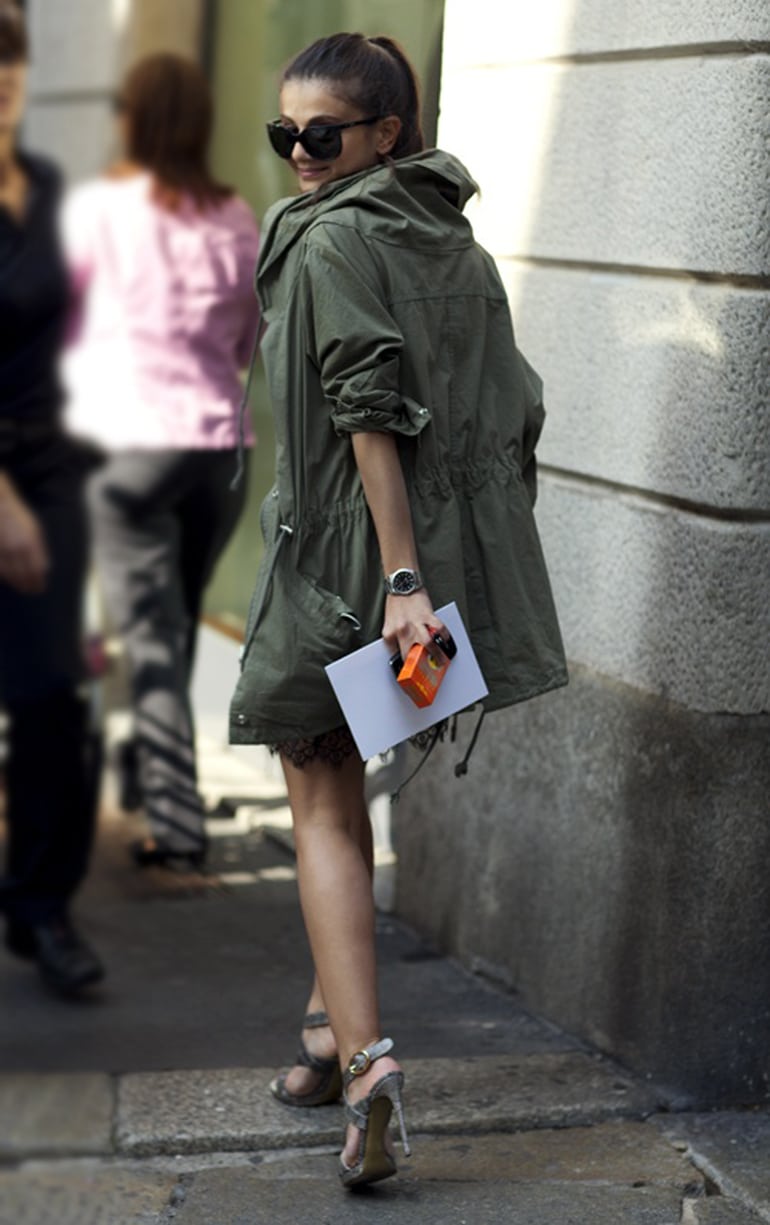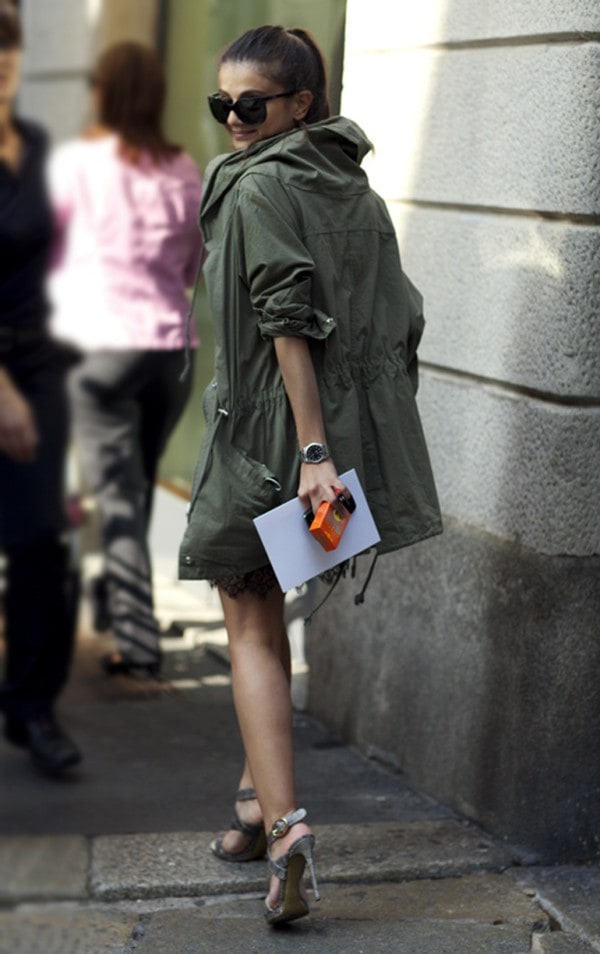 source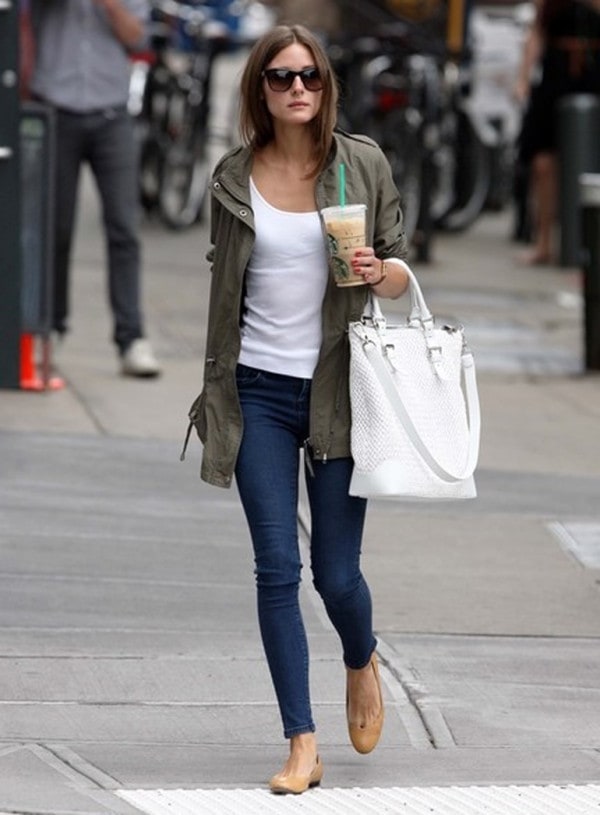 source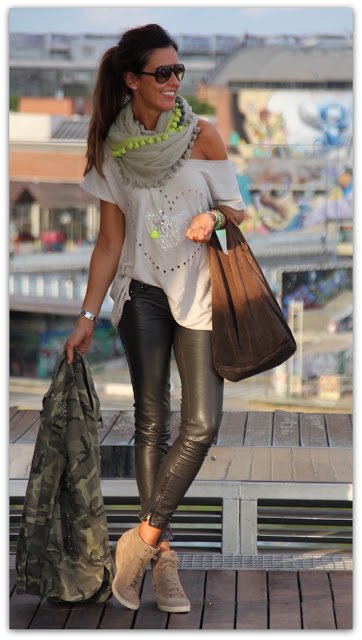 source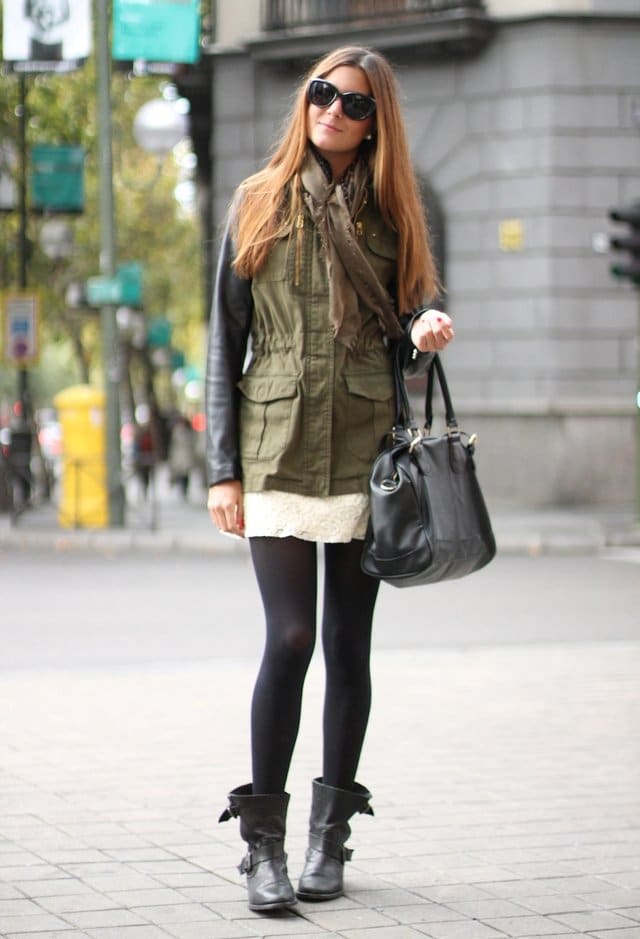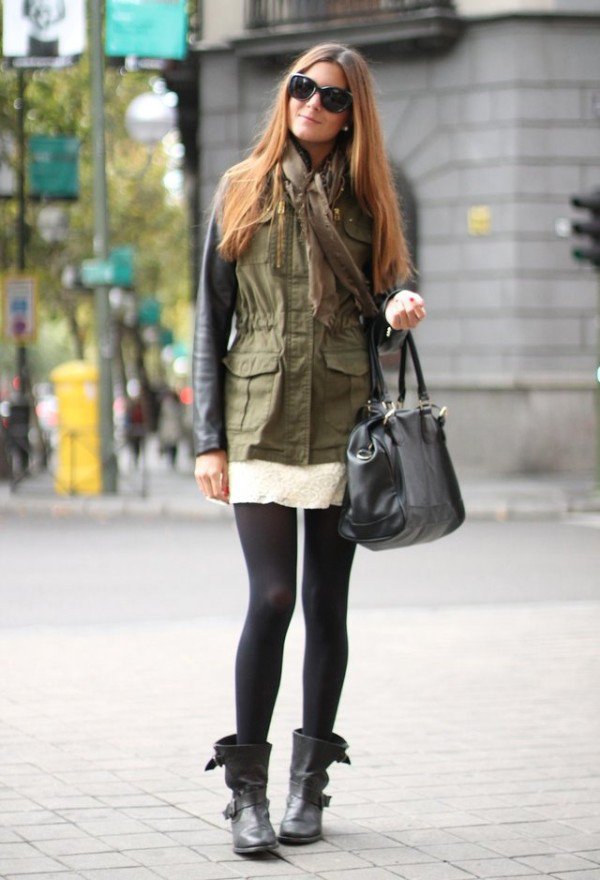 source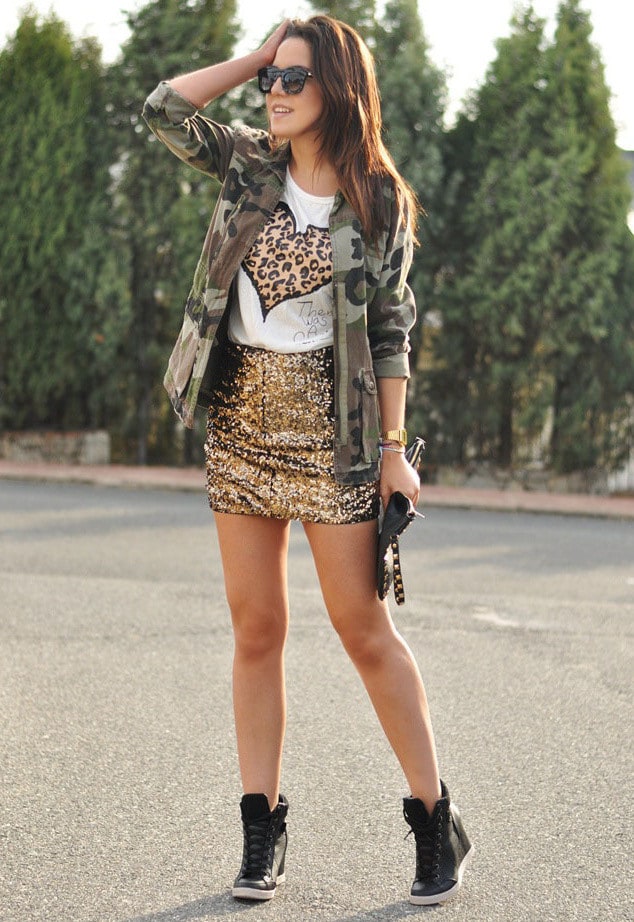 source
How to wear military green pants
If you want to look stylish and unique, especially for formal and casual occasions, wearing a pair of military green pants is always a good idea. Change the typical black pants with army green ones, and style them the same way you would do with black ones. Give yourself a chance to look different and refreshing, and at the same time classical and elegant. Styling military green pants are not as challenging as you may think. Indeed, it is simpler than you could ever imagine. Wear them with your most favorite white button-up blouse or shirt. For less formal outfits, pair your military pants with a knitted sweater.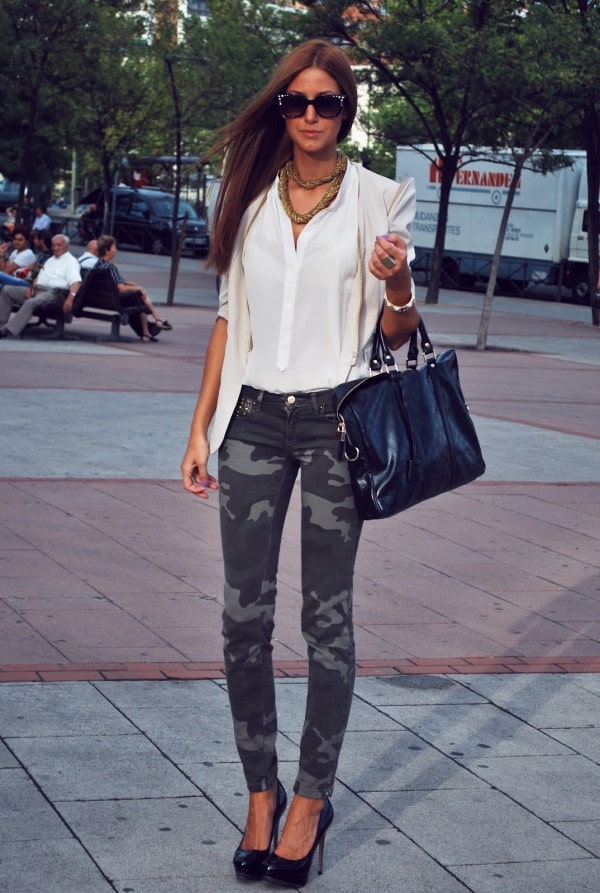 source
Which is your most favorite way to rock on the trend? How would you style army green in your wardrobe? Do you prefer to experiment with different styles or you would rather keep to the classics? We hope our gallery will inspire you to create mesmerizing olive green outfits that will turn heads.