Styling fall and winter outfits have always been a little challenging and tricky. You should consider both fashin and warmness in the looks you style. Tham means choosing pieces that are both fashionable and warm, and at the same time comfortable and suit you well. Sounds too difficult? It is not at all. If you have the right piece in your wardrobe it is easier than you think. An army green jacket is among those fall wardrobe staples that will make it easier for you to style chic outfits. Here is the army green jacket's ultimate styling guide to follow.
Layer it with your favorite cold-weather accessories
There is an unwritten rule that scarfs are among the most popular accessories during colder months. Animal printed scarfs are one of the most popular ones among them all. You can always style it over your army green jacket and break the monotony of the otherwise boring military green look.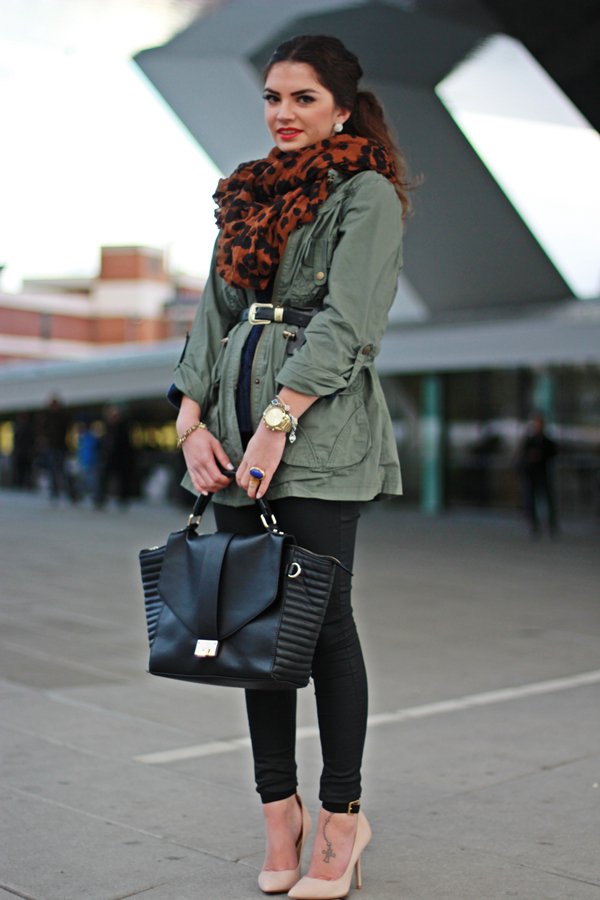 source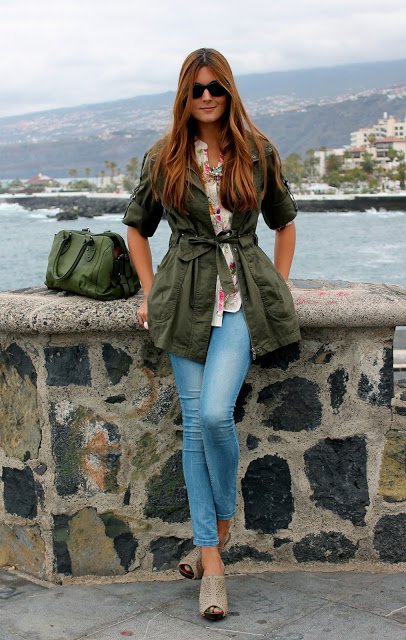 source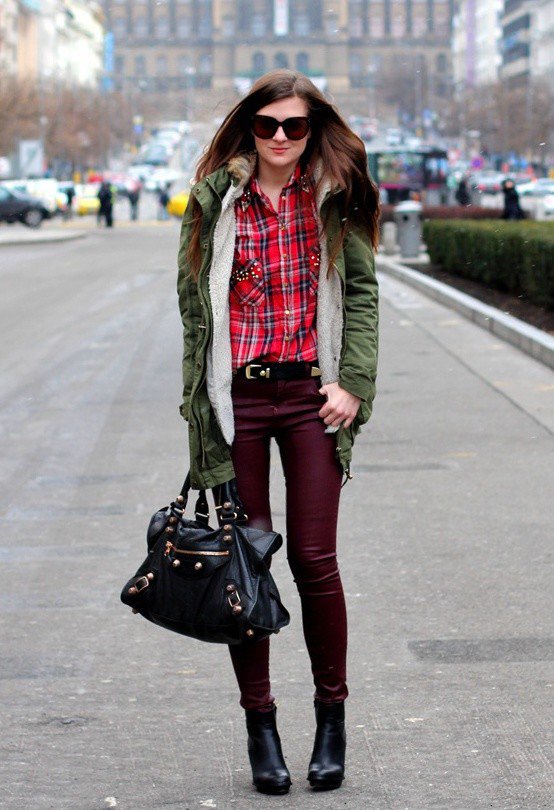 source
Wear it over a dress
Styling dresses during colder days can sometimes be a real challenge. But, if you want to achieve a feminine look, you should definitely give them a chance. Dresses are also a perfect choice to layer under the army green jacket, since this military styled jacket can feel a little too much masculine sometimes. When paired with a dress the jacket gets an immediately more feminine look. You can wear it over a spotter animal-printed dress, over a classic little black dress, or even over a floral dress. Also, you can always add a belt to define the waist and to create an eye-catching utility look.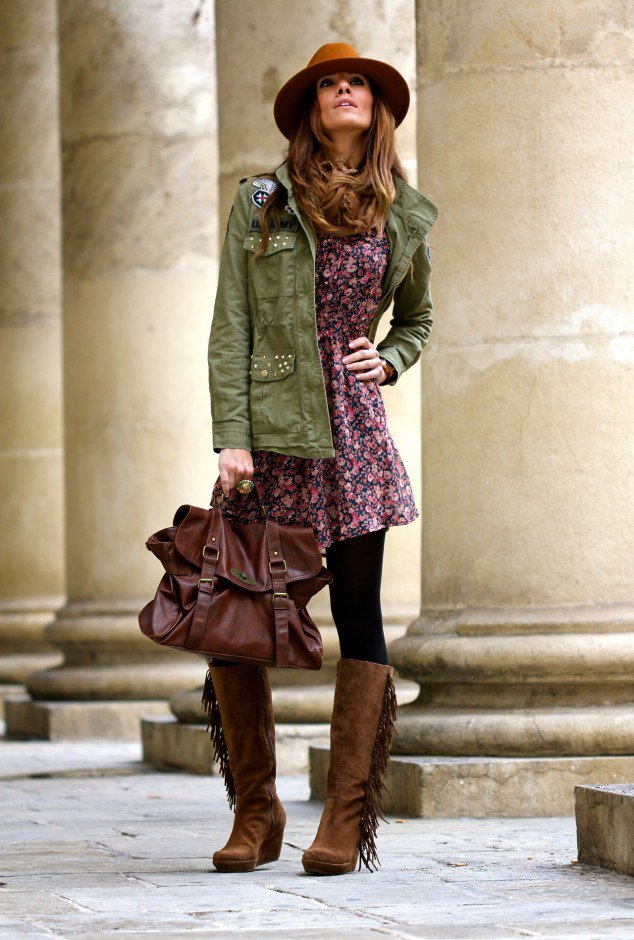 source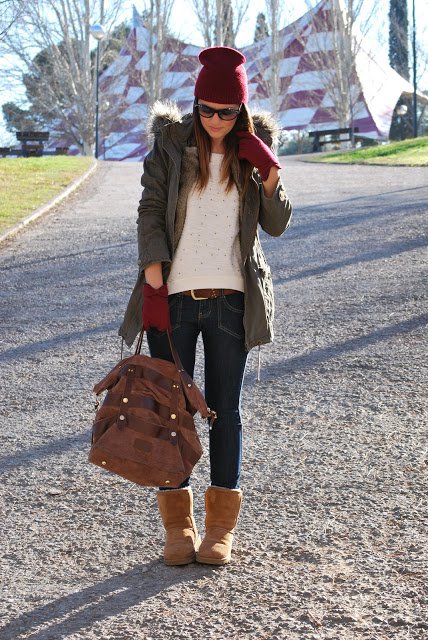 source
Wear it with stripes
Stripes are timeless! You can always rock the trend without worrying if it is in trend. It always is! And one classic way to wear the stripes is to add an army green jacket over the outfits.  Army green jacket will look stunning when worn over a striped dress or over a striped top. This combination makes a perfect pair with white pants or black pants, as well as jeans r leggings. You can choose the way to want to style it according to the occasion you are headed to.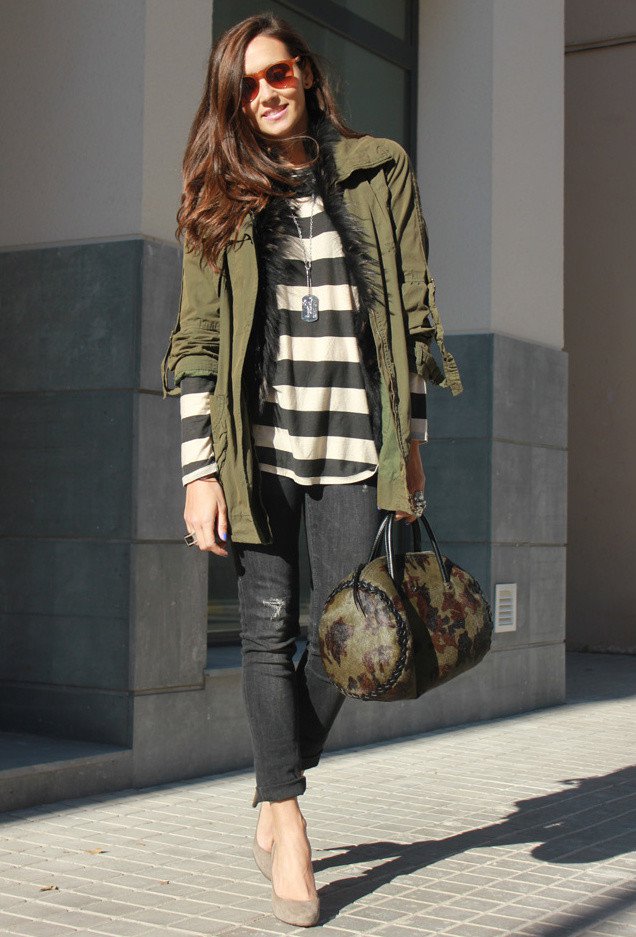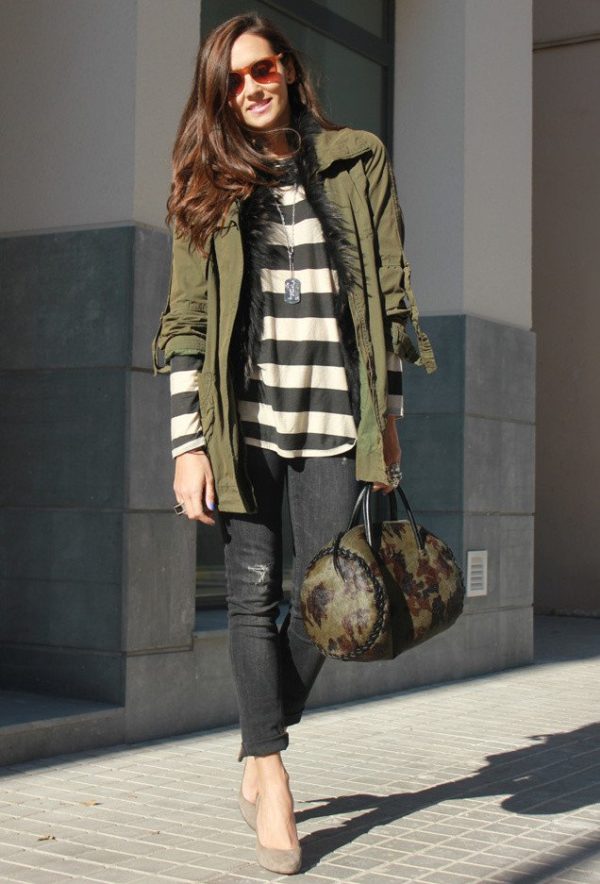 source
Comfort meets chic with jeans and a t-shirt
There is probably no combination that can beat the jeans and t-short combo in a sense of comfort. When it comes to fall, when the temperatures start to drop, you can always add an army green jacket over the look. If you opt for a leather jacket, then you will definitely create an outfit that will soon become your favorite ensemble for the season.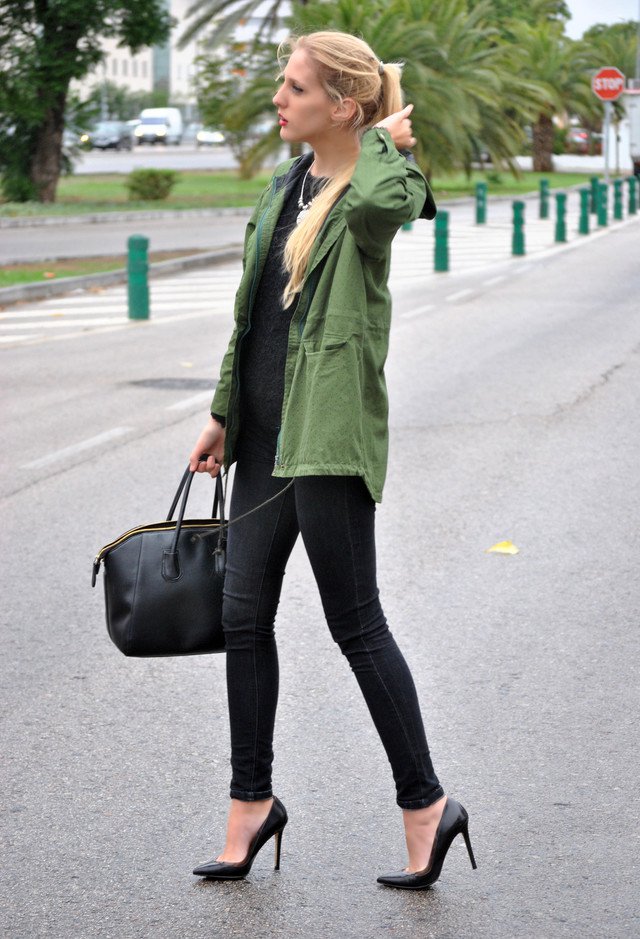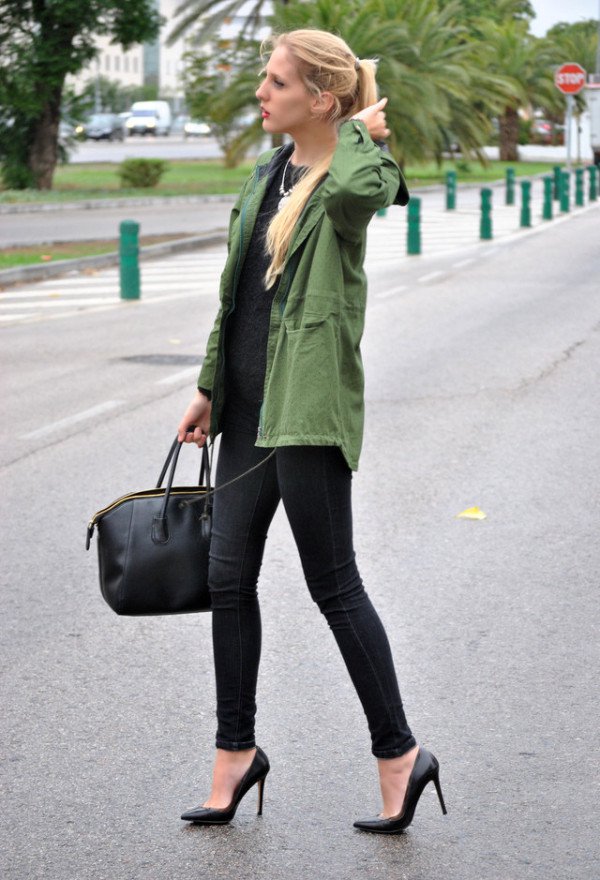 source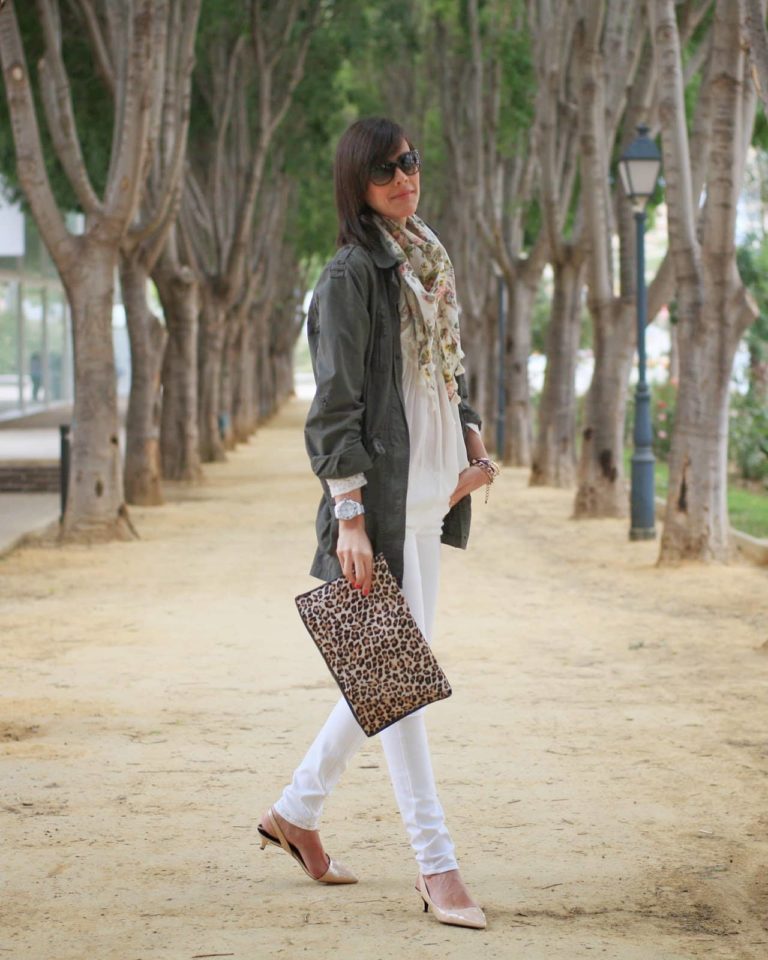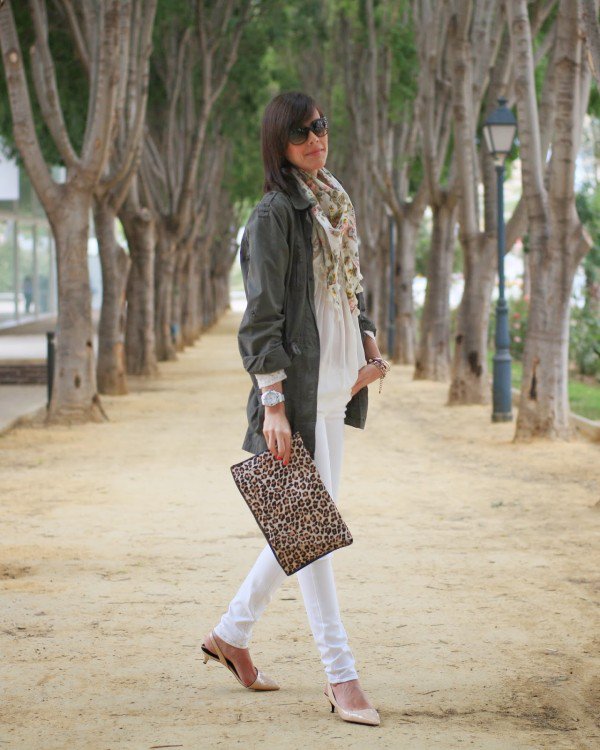 source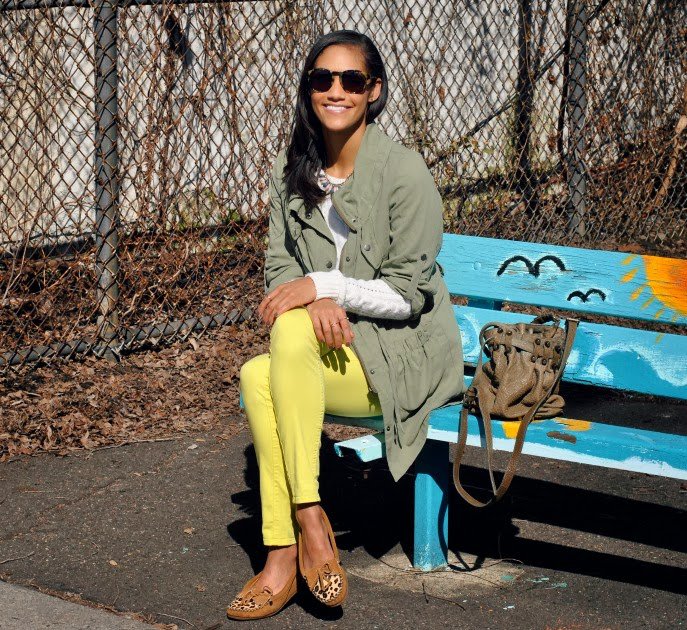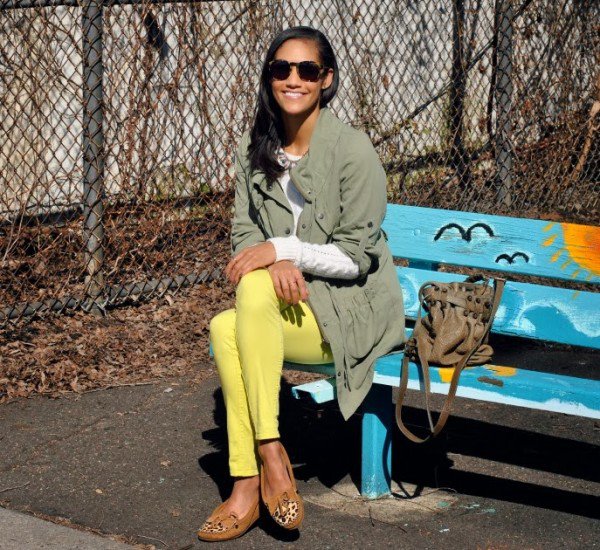 source
Keep it feminine with distressed jeans and strappy sandals
Are distressed jeans your favorite ones? We have already shared with you some DIY distressed jeans ideas with you. Here we share with you a perfect way to style them in a chic and fashionable way. Wear them combined with an army green jacket for a modern fall look. You can always add a white shirt or a black turtleneck to complete the ensemble.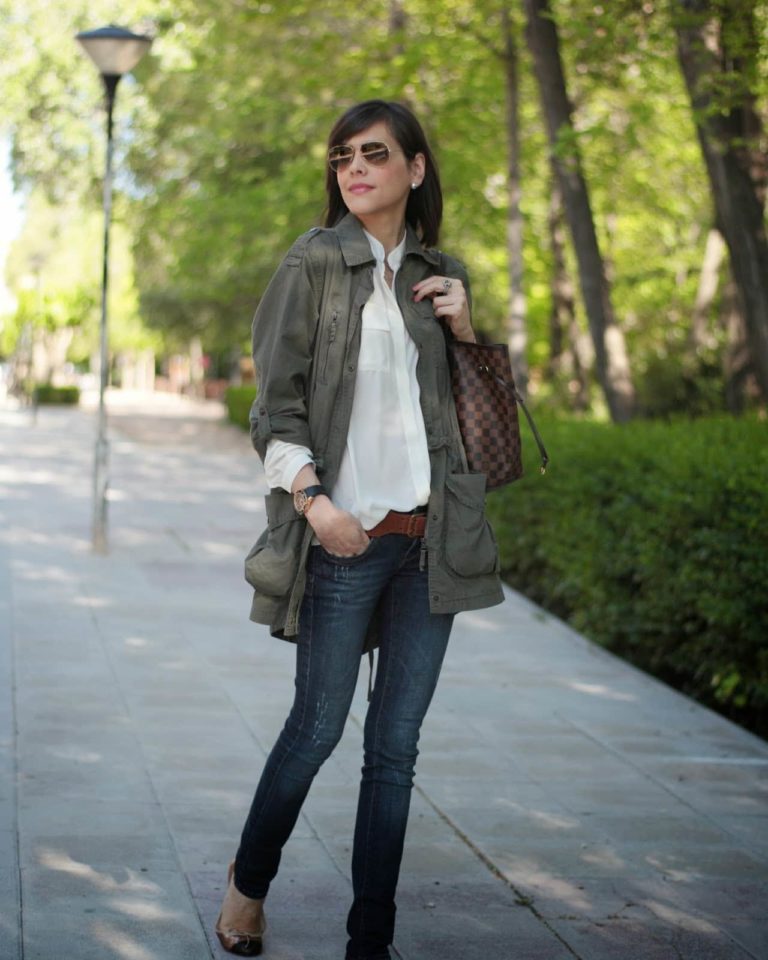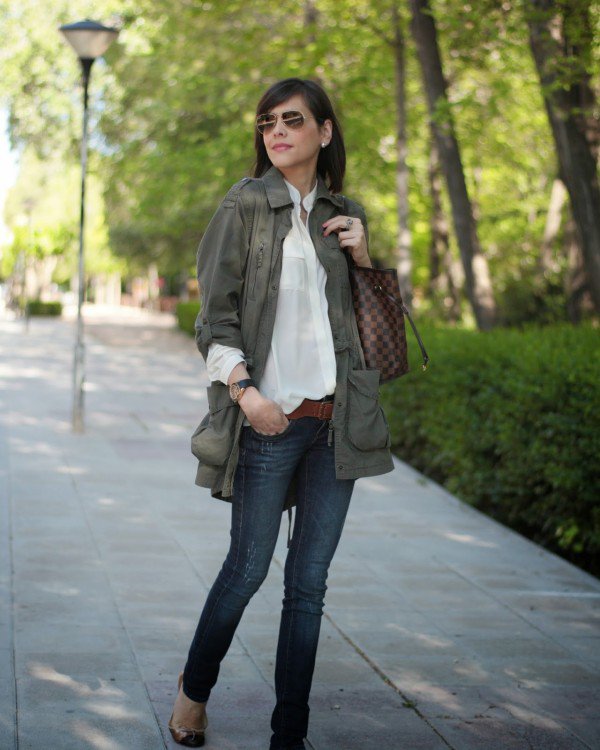 source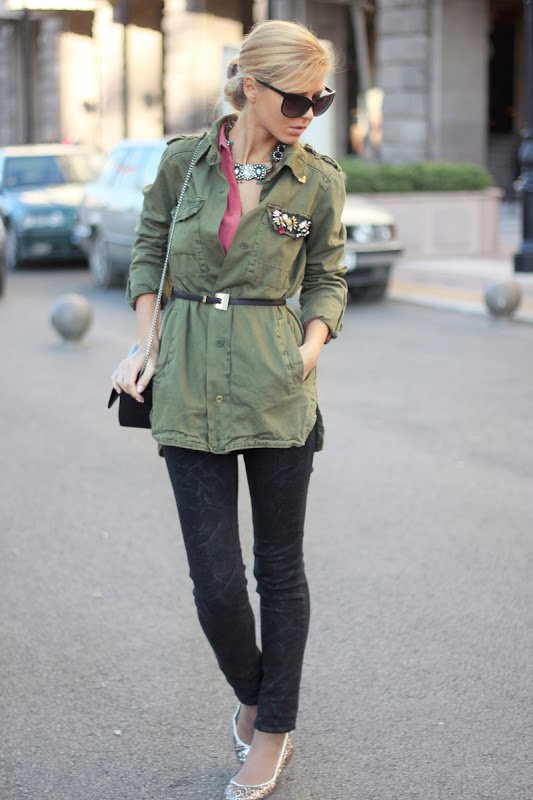 source
Try it with faux leather leggings
Another casual way to style your army green jacket is to wear it with faux leather leggings. Black faux leather leggings are extremely popular nowadays, but you can always go a step ahead when it comes to fashion. Army green leggings, an army green button-down, and an army green jacket can make a perfect monochrome outfit that you can rock all fall round. You can always go for the classics too. Choose a white shirt, and black faux leather leggings, and add your military green jacket. Voila, you have a look that is both casual and chic.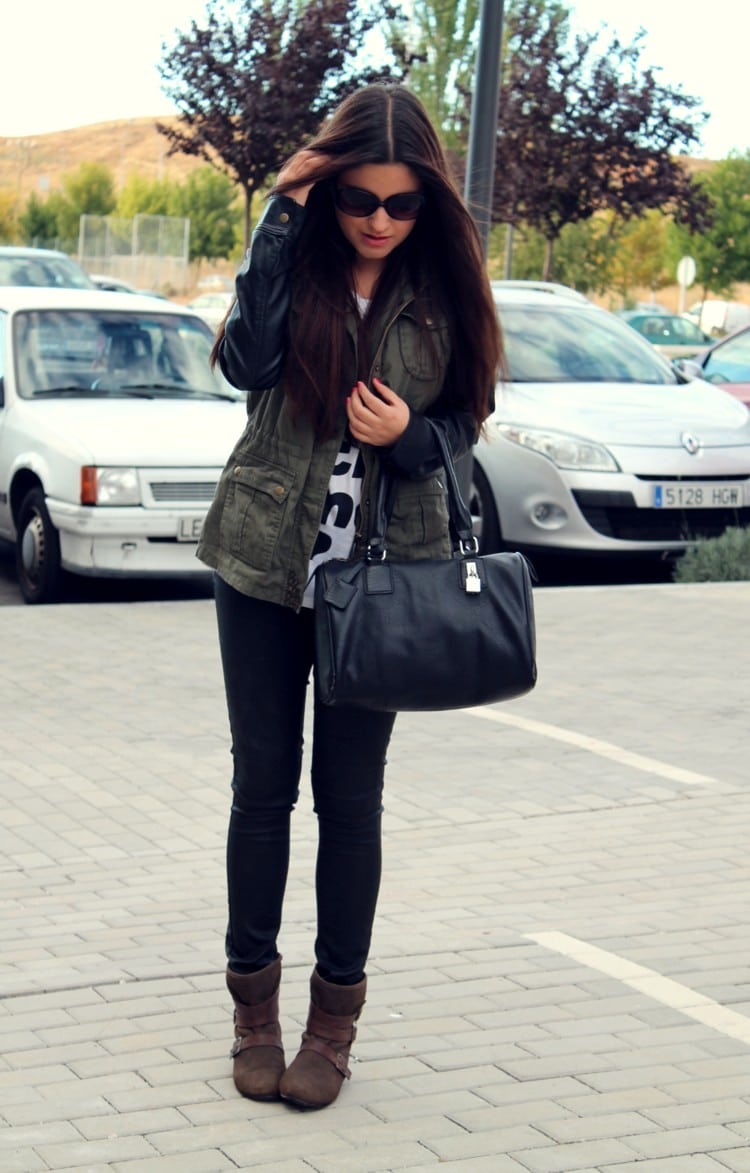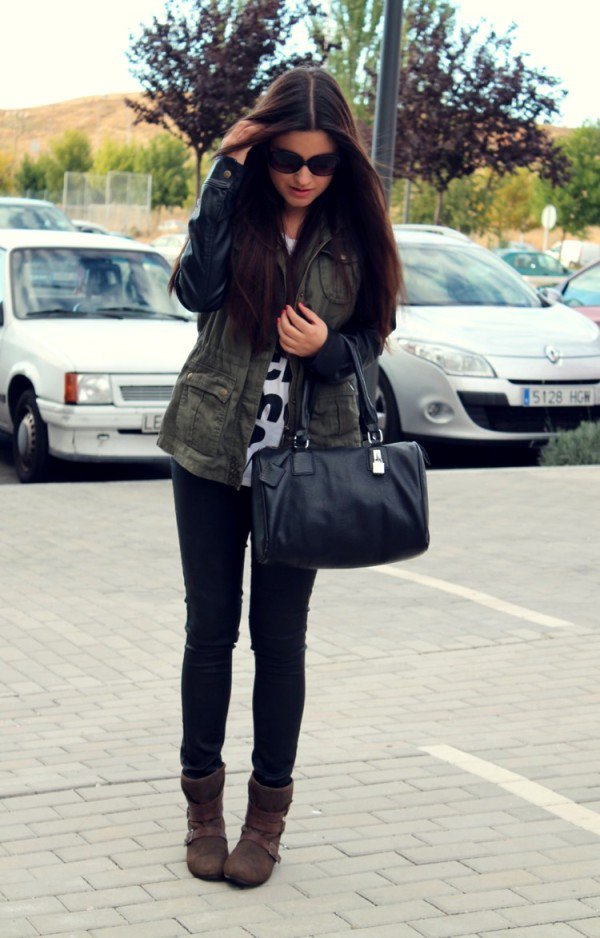 source
Pair your jacket with an all-black outfit
Monochromatic all-black outfits are always a sophisticated way to express your fashion taste. But, sometimes they can be a little boring too. If you want to break up the all-black look this fall, do it by adding your favorite army green jacket over the outfit. Add a pair of strappy heels to elevate the look to higher levels. This cool-girl look will catch all the glances wherever you appear dressed in it.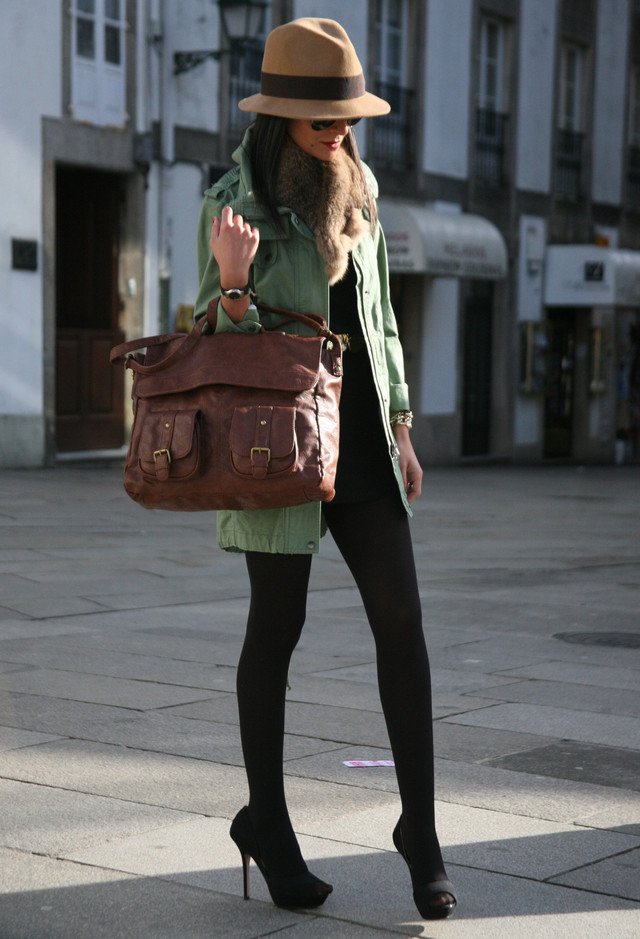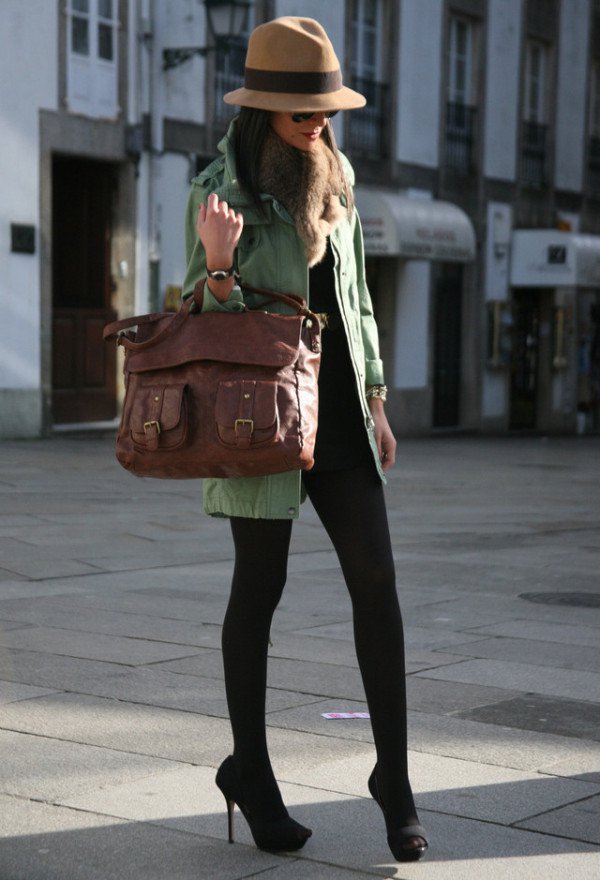 source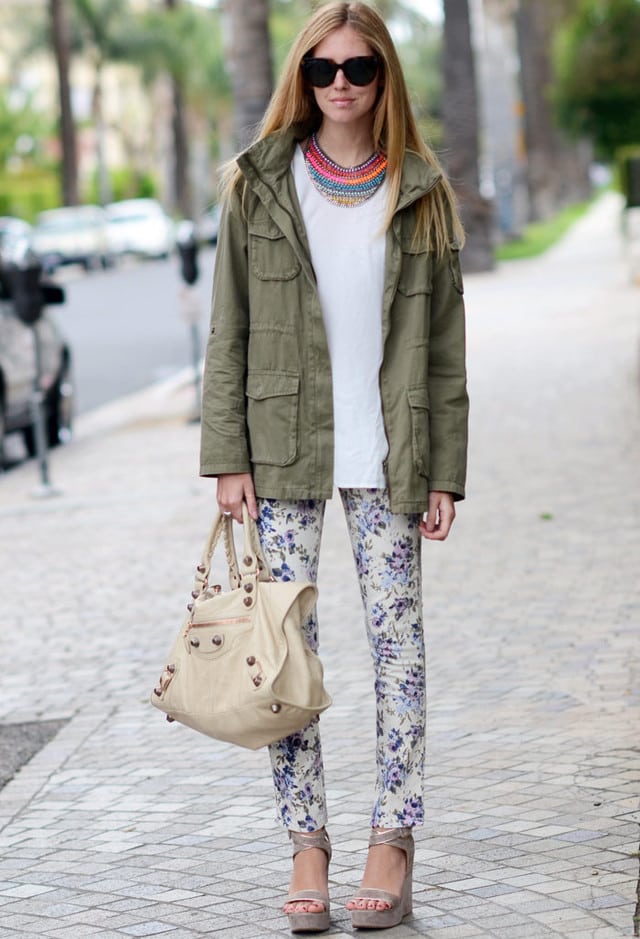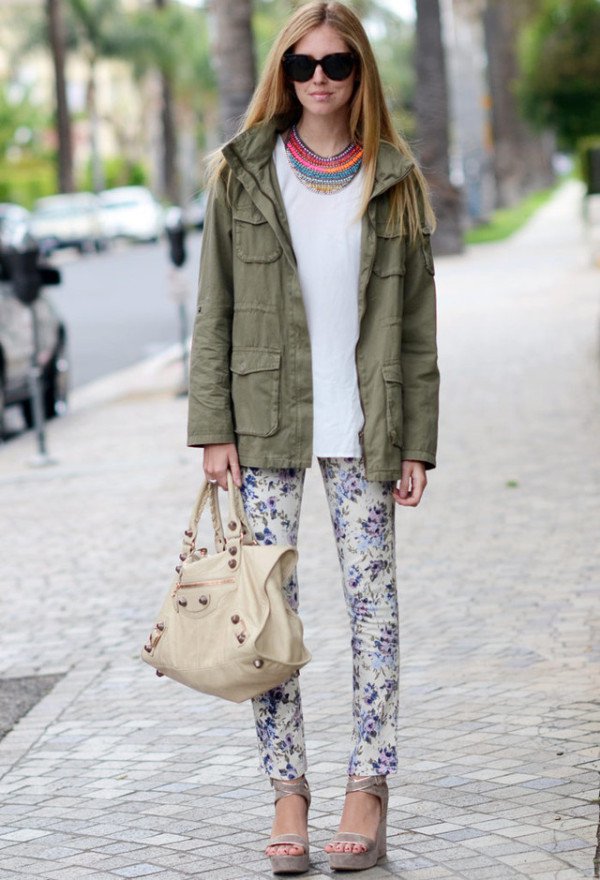 source
Style it with some sophisticated layers
Layering is a perfect way of styling fashionable outfits during colder fall and winter months. If you want to create both a modern and warm outfit, then you can layer your army green jacket over your outfit. Wear it over a white button-down shirt and a cashmere sweater. It will add some extra warmth as well as some extra sophisticated touch to the otherwise casual attire. Combine the look with classic dark wash jeans and a pair of animal printed footwear and you will instantly get a chic and memorable look.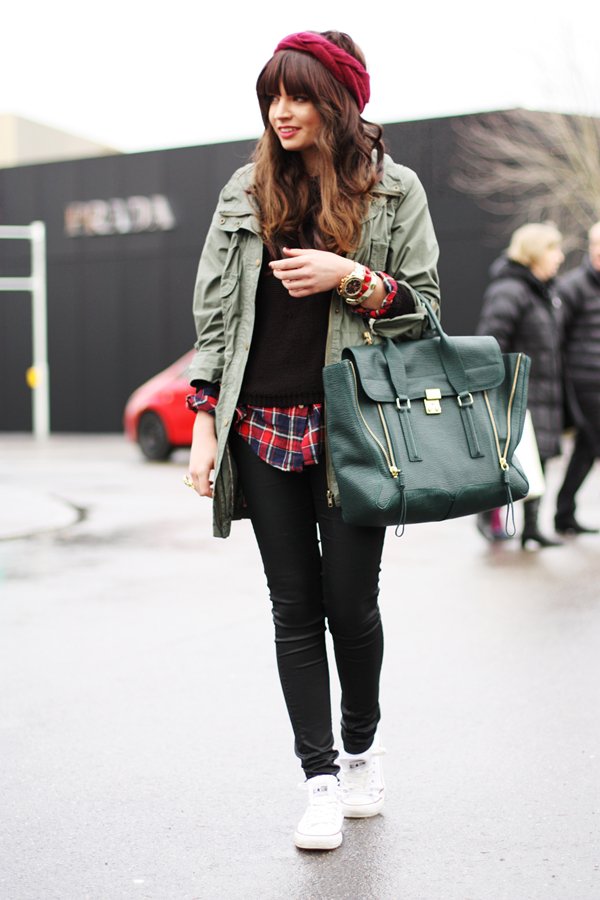 source