Childbirth is the single most beautiful moment a woman can experience. It is also the most life-changing. A woman's body changes so much during pregnancy and childbirth, making it hard to feel confident. You might gain some extra weight, deal with sagging or loose skin, or suffer from stretch marks. Here are six ways to boost your body confidence after childbirth.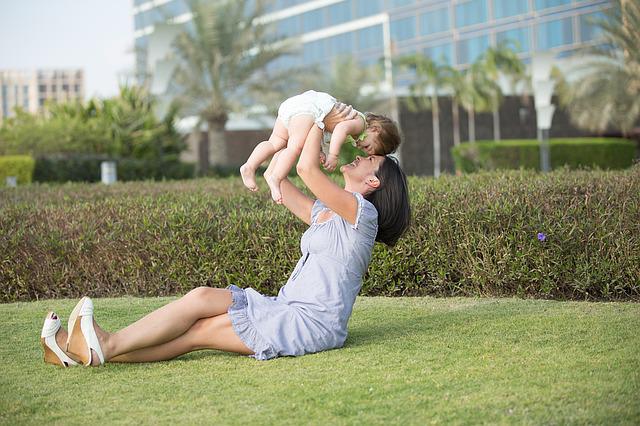 How To Boost Your Body Confidence After Child Birth (Image Credit Pixabay)
Wear Clothes That Bring Out Your Best Features
Fabletics booty lifting leggings are an example of clothing that will make you feel confident after childbirth. You might feel like your butt is a bit flat and your curves not as noticeable after delivery, but these leggings will give you the shape you desire. They lift your butt, smooth your thighs, and give you extra support. Pair the leggings with a cute top, and you'll feel good about yourself in no time.
Invest In a Good Supportive Bra
Your breasts change a lot during pregnancy and after you have a baby. They might be larger, fuller, or sag more than before. Have an excellent supportive bra that fits well and makes you feel comfortable. You'll even find nursing bras that support your breasts and make it easy to feed the baby. A supportive bra makes all the difference to your outfits and how you feel about your body.
Start Exercising Regularly
Exercise is a great way to get your confidence back after childbirth. Not only will you lose the pregnancy weight, but you will also get your energy back and feel more toned. Of course, check with your doctor before starting any exercise program. Once you get the okay, start slow and gradually increase the intensity as you get stronger.
As you will realize, exercise is also good for your mood, overall health, and energy levels. Set a few minutes daily to walk, jog, do yoga, or take a fitness class. You will start to see and feel the difference in no time.
Wear Makeup And Accessories
You might not have had the time or energy to wear makeup or style your hair while pregnant. Now that you have a little bit more time take the opportunity to do your makeup and hair the way you want. Even if you don't have the time, put on some BB cream, mascara, and lip gloss. You'll feel more put together and confident.
Finish off your look with some jewelry or a scarf. Again, you don't have to go overboard, but a little accessorizing can make you feel more confident.
Invest In A Few New Pieces Of Clothing
Some women are lucky to get back into their pre-pregnancy clothes after childbirth. Others have to invest in a few new pieces for a stylish pregnancy. The most crucial consideration is feeling comfortable and confident in your clothes.
If very tight clothing is not for you, don't force yourself into it. Also, don't force yourself to fit into a smaller size just because that's what you think you should be wearing. You'll also not feel confident wearing oversized clothes to hide your body.
Post-Pregnancy Surgery
Cosmetic plastic surgery is an option for women seeking to boost their body confidence after childbirth. Some women may feel dissatisfied with the physical changes their bodies have undergone during pregnancy and childbirth, such as excess skin or stretched muscles. Breast augmentations and tummy tucks can restore the pre-pregnancy body's appearance. The risks and benefits of cosmetic surgery should be carefully considered, along with finding a qualified and reputable surgeon. Self-care and self-love are also crucial since physical appearance does not define one's worth as a mother or a person.
Take Good Care Of Your Skin
Dry, cracked skin is common during and after pregnancy. Your skin might also be more sensitive than usual. Moisturize regularly to keep your skin hydrated and healthy. Use a gentle cleanser and avoid harsh chemicals. Also, use good sunscreen and don't forget to take at least two litres of water every day.
Be Easy on Yourself
It takes time to recover physically and emotionally from childbirth; therefore, be easy on yourself. You might not lose the baby weight as quickly as you want or immediately fit into your old clothes. Embrace your new body and be thankful for the miracle of life. With a positive attitude, you will feel more confident about your body.