One of the most important days of your life is your wedding day. It is the highlight of most relationships and the most anticipated day for you and your beloved as you officially become one. It is a ceremony in which you vow to stay by each other's side for the rest of your lives and prove to everyone that you are committed to each other.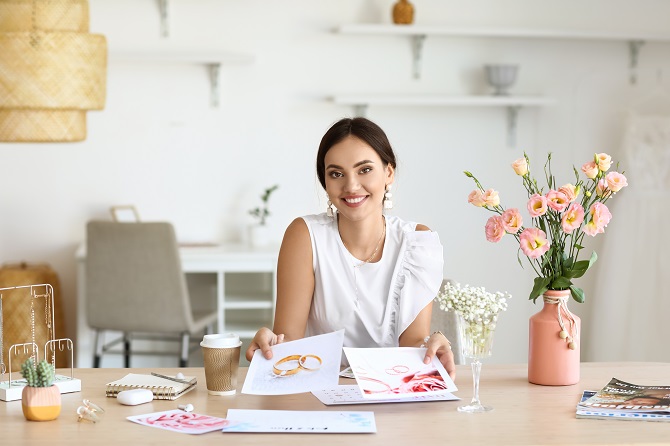 However, wedding planning may be overwhelming with many duties and obligations to fulfill and details to arrange. And having the ideal wedding is only achievable if you and your partner work together throughout the whole planning process.
Make a wedding-day checklist to help you break down the enormous effort of wedding preparation. Turn it into smaller, more manageable tasks that you can accomplish one at a time to make sure everything is in order.
If you need assistance creating a wedding-day checklist, the following information will lead you through the process.
Set The Budget
Wedding planning is no joke, especially if you plan it to be extravagant. So, before you start looking for venues or ateliers to create your gown and suit, you and your future spouse should discuss how much money you are ready to spend on your wedding. Knowing your allocated budget will help you have smooth transactions and save you from unexpected expenditures. Specifically, when choosing a wedding ring, whether you go on Gold, Silver, or ethically sourced diamond rings, is just one of the concerns you should list and save money for.
On an occasion like this, it's only natural to want to get assistance from the finest and the best suppliers for your wedding. However, you should still set a budget because your wedding is merely the beginning of your marriage, and you still have bills to pay. Therefore, knowing your priorities is critical since it will help you set a spending limit.
The secret to having the best wedding is to do your research. Look for prospective vendors who can satisfy your demands while staying within your budget. Through research, you might come across underrated suppliers who compete with well-known businesses and are delivering comparable output levels.
At this stage of your wedding planning, you must realize that you may still have the perfect wedding without needing to break the bank.
Hire The Wedding Pros
After conducting extensive research, it's time for you to contact your selected vendors. These professionals will make your wedding preparation easier because they have prior expertise with similar events.
Your professional wedding team should comprise a wedding coordinator, wedding planner, caterer, florist, musicians, and a set of photographers and videographers. You want to capture everything on your special day, so you shouldn't just rely on your guests' phone cameras to do the job.
Besides, you won't be able to see all that happens on your wedding day. The only way to remember it is to hire professional wedding photographers and videographers, like the Vancouver wedding videographer.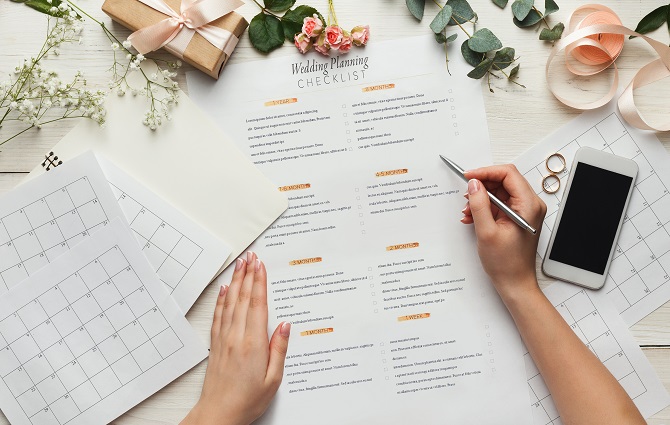 Create A Guest List
Even if you want to invite everyone to your wedding, odds are, you won't be able to because a larger headcount necessitates a higher financial allocation.
So, before sending out invitations, list the essential individuals you want to see on your wedding day. This guest list will help you track who will get your wedding invites and ensure no one is left out.
Afterward, send the invitation once you have completed the guest list, ideally two months before your wedding. It will give them ample time to choose their outfits following your wedding's theme, and look for gifts.
Speaking of gifts, you should create a wedding gift list and a registry service. By doing so, your guests will know what to buy, and you will prevent receiving duplicate items. A win-win!
Assemble Gift Bags
Your team and guests indeed made an effort to prepare for your wedding. The least you can do is offer them gift bags as tokens of appreciation. These gift bags don't have to be expensive, as long as they're as thoughtful, personalized, and valuable as possible.
You may include in your gift bag a handwritten thank you card, a personalized wallet with their names on it, a scented candle, and essential oils. You are also free to include whatever you want as long as it is within your budget.
Finalize Your Bookings
When booking a hotel near the venue, confirm reservations so you don't get complications as the wedding day approaches. The same applies to your honeymoon arrangements if you want to go there directly following the wedding.
Check in with your vendors to ensure they are ready for the big day. It will be tough to find replacements if one of your vendors cannot make it, especially if the wedding is barely a week away.
Final Words
Nothing matches the thrill of watching your wedding run smoothly on your big day. With this, you'll see all your hard work paying off.
Aside from ensuring that everything is in order, the most crucial aspect is that you enjoy yourself at your wedding. This day is about you and your partner. The most significant celebration you'll ever have shouldn't be hindered by anything. If you have the right budget and the desire to put forth the effort, your wedding day will be unforgettable not only for you but for everyone who witnessed you say "I do."