The best way of getting straight hair is using a hair flat iron. The hair straighteners use heated plates to iron the kinks in each strand of the hair. It is always a better option to use a flat iron instead of a blow dryer and paddle brush, for better results. In order to keep the optimum hair care and straightening without damaging your hair, try to choose the best flat iron for your hair type.
If you have been looking to buy a hair straightener, you may notice that there are many options on the market. Ceramic? Titanium? Tourmaline? Floating plates? The options are endless. But, how to know which features are the best for your hair? Taking the right decision is not that difficult as it may look at first sight. In this article, we are going to learn you how to choose the right hair flat iron.
First, try to determine your needs. You need to consider few things in mind when buying a new flat iron. Is your hair fine or already damaged? Is it thick, coarse, or curly? What hairstyles are you looking to achieve with it? Are you just willing to straighten your hair? Or, you may be willing to use the flat iron to create curls? Do you want a hair straightener that you can use to create multiple hairstyles?
Once you identify all these needs, you can take a closer look at the features that best suit your hair type.  Here are the most important among them.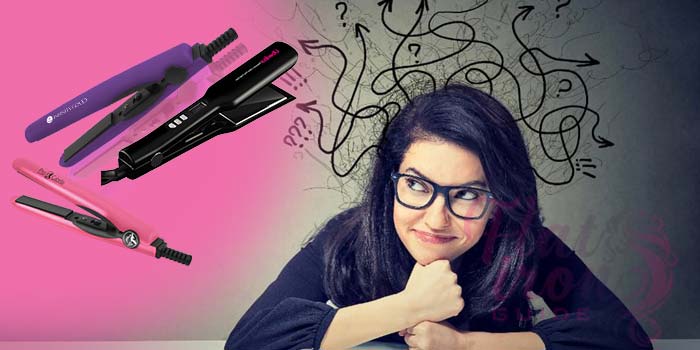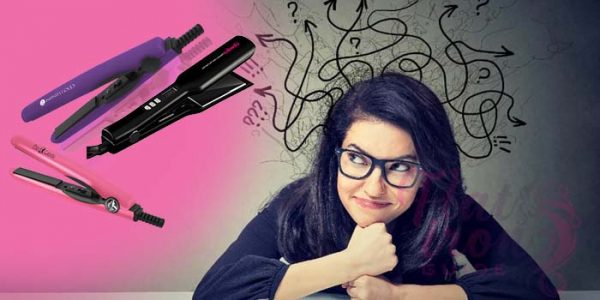 source
Heat settings for your hair's texture
The first thing to consider is the natural texture of your hair. According to the hair texture, you can choose the right temperature you need to use to straighten the hair. Thick, coarse, or curly hair demands higher temperatures. On the other hand, thin and fine hair can be easily damaged by high heat, so this type of hair will require lower temperatures. The best to do is to choose a hair flat iron that offers a variety of heat settings. Choose a digital flat iron that will let you choose the exact temperature you want. This way you will avoid damaging your hair from much heat.
An extra tip: When temperatures are too low, you will need to make multiple passes which can result in damage! Too high temperatures can also cause damage! So, it is crucial to identify the optimal temperature, so that you can style the hair with only one pass and minimize the damage.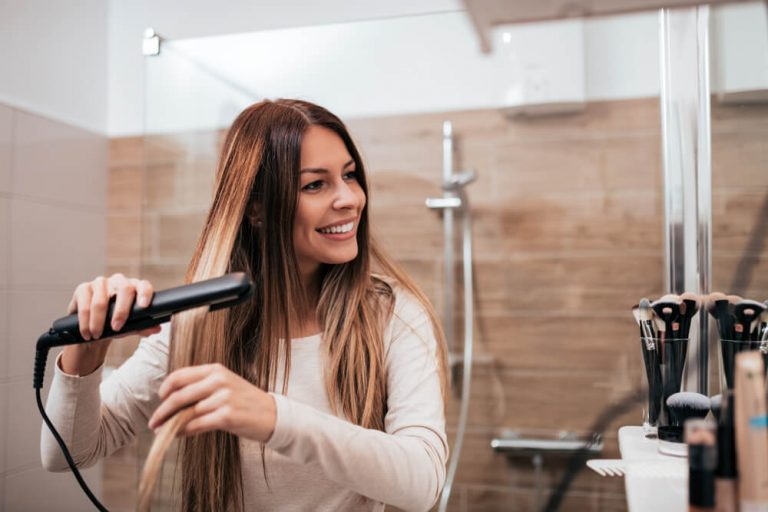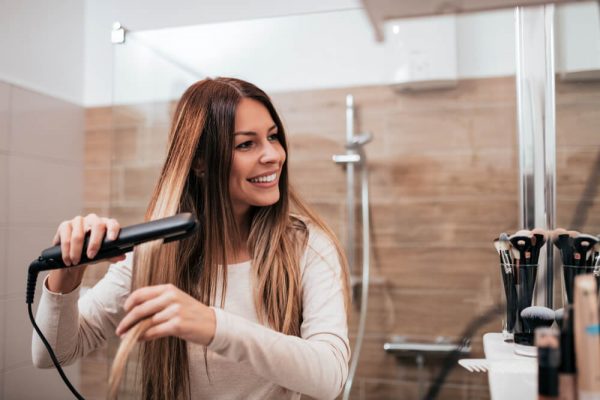 source
Weight flat iron materials for different hair textures
Choose a ceramic flat iron for your fine or thin hair
Ceramic hair straighteners are perfect for reducing frizz and smoothing your hair. Ceramic holds the heat very well allowing the flat iron to achieve high temperatures and even heat distribution. There are many different ceramic flat irons that you can choose between. Some of them have ceramic plates, others have a ceramic coating and there are some with tourmaline plates. Ceramic irons are usually cheaper, but they are as effective for many hair types. Overall ceramic is a good choice if you are having fine or normal hair.
For thick and coarse hair, consider titanium hair flat iron
Titanium hair straighteners heat up quickly and are capable of holding high heat consistency. They are also resistant to tarnish and rust, so you can style your hair so long as you care for the plates and keep them clean of hair styling products. Thanks to titanium, which is a lightweight metal, you will get your hair to look smooth quickly. The best is that you don't have to pass over the same section many times, because your hair will get flat after the first pass. Their capacity to reach high temperatures quickly makes them the best choice for curly, thick, or coarse hair. Just, titanium irons are also pricier, so consider that in mind if you are shopping on a limited budget.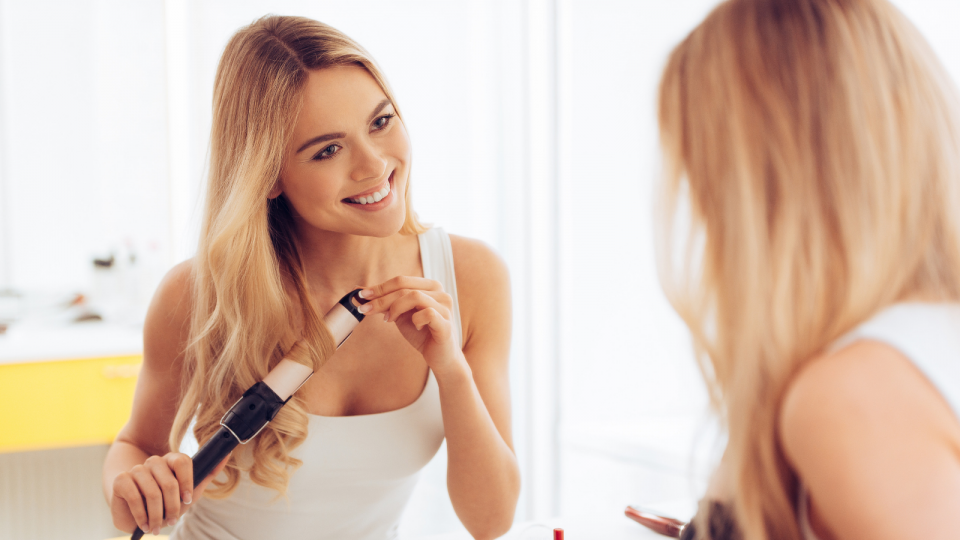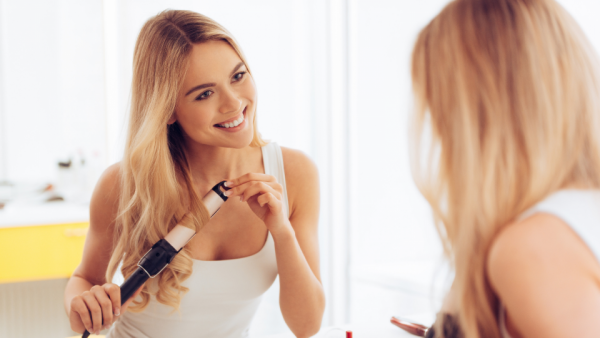 source
Choose the right plate shape and size for your hairstyle
Hair flat irons come in an array of shapes and sizes. In order to achieve best hairstyling results, you need to choose the right size and width of your hair straightener plates. Rounded plates for example are more versatile. They can create straight sleek styles as well as curls and flips. Square-edged plates are great for straight hairstyles, but they are thicker to use for styling curls or making waves.
When it comes to their size, consider that small, thin irons are great for women with shorts hair. They are also a perfect option to bring with you when traveling abroad, as they take less space.  On the other hand, if you have long hair, you'd better choose a large, wide hair straightener that will cover more surface area so you can iron your hair quickly.