Are you wondering how to style your faux fur coat but you haven't got a clue? Do you always turn your head around when you see a girl wearing a fur coat? That is the sign that says that you have to get one for you as soon as possible, and now it's just the perfect timing to do so. In this article I'm going to show you How To Make Stunning Combinations With Faux Fur Coat this fall and winter.
The faux fur looks even better than real fur, and you can create some extravagant and glamorous outfit combos for little less money. Plus, no animals need to be killed for them, rights? Save their lives and wear faux fur. Check out the outfits below, and see how you can style your coat effortlessly!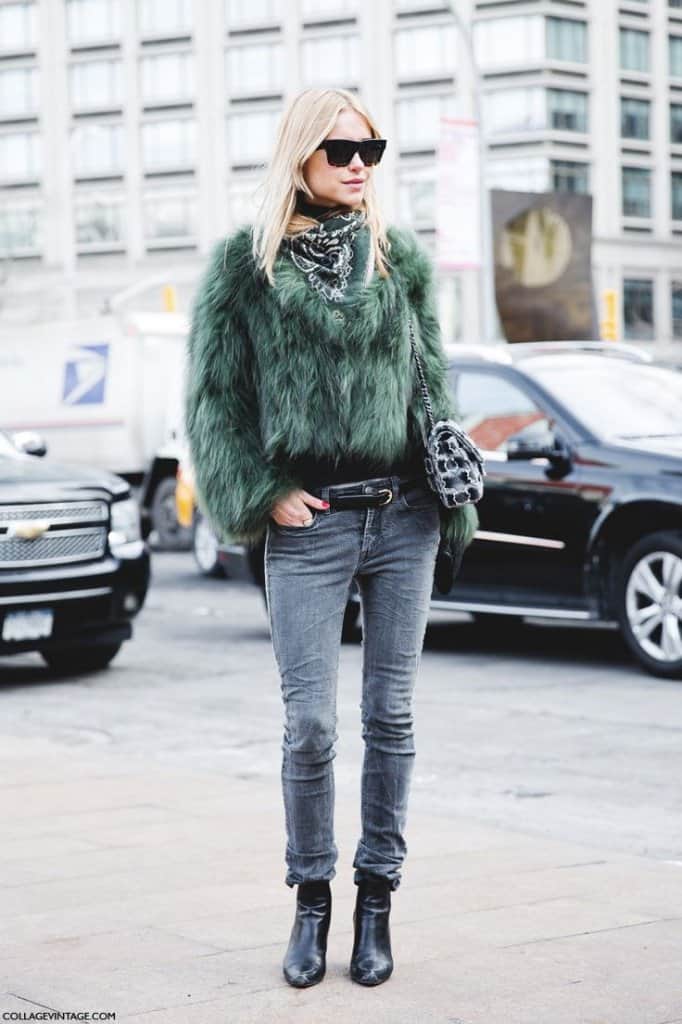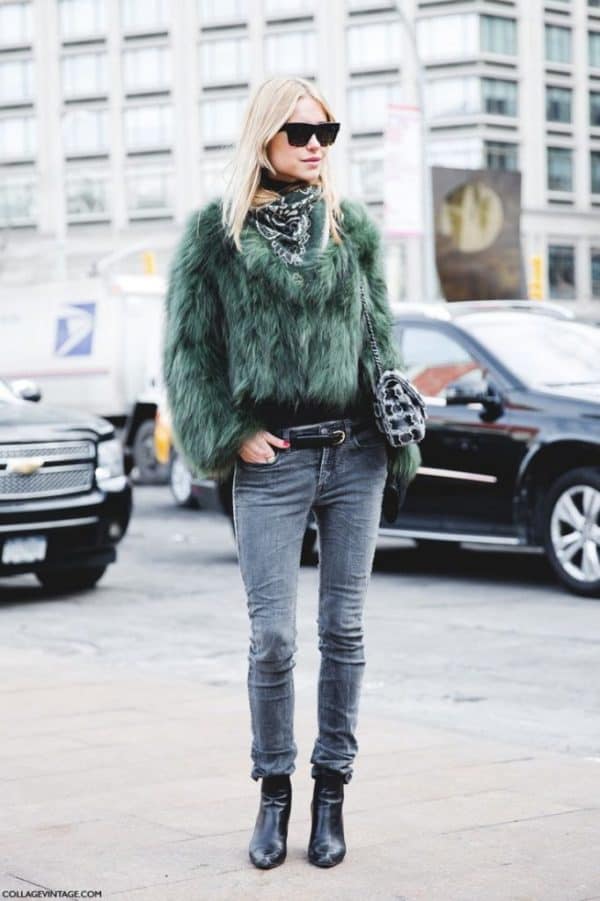 First of all, we need to make a distinction between all the type of faux fur coats that exist out there. We have coats with short, long, curly or straight hairs, in every possible color. There are short coats, long coats and coats with mid length. Do you have any specific design so far on your mind? I believe that the photos I have collected for you are going to get you inspired!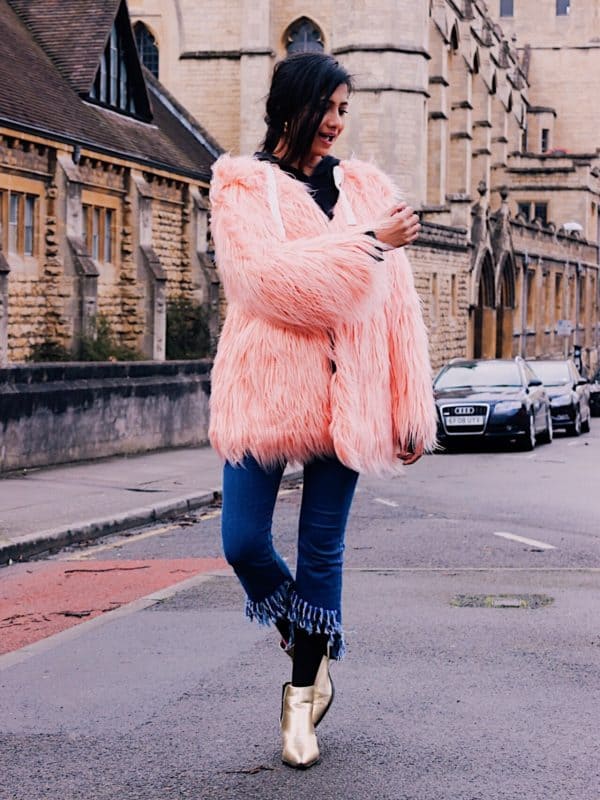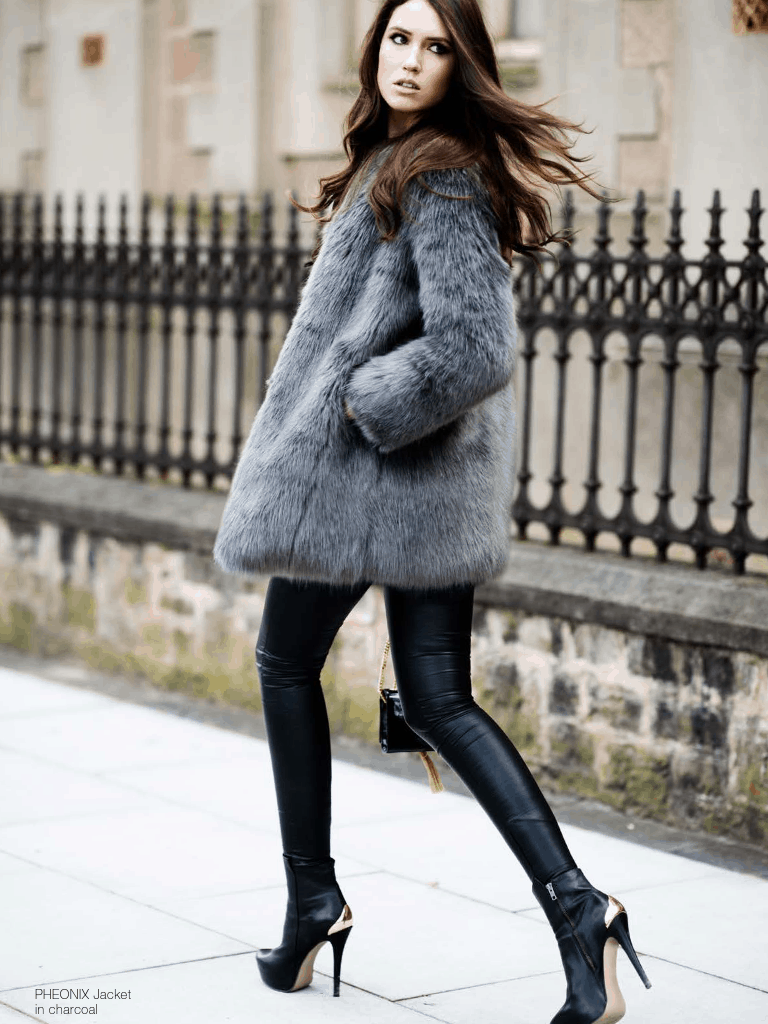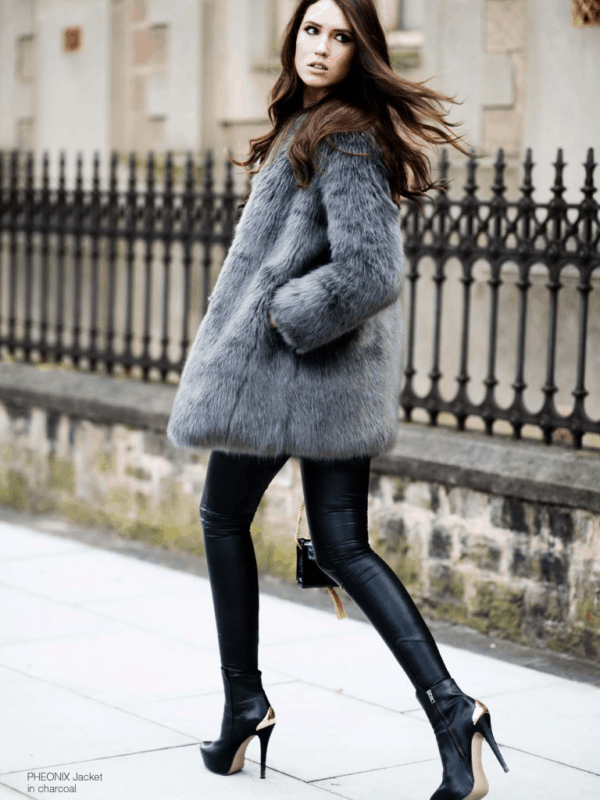 Isn't this girl looking totally stunning? We have to admit that this is a killer combination, that attracts everyone's attention. Pair your dress and high heels with a faux fur coat and you will be in the center of attention wherever you go.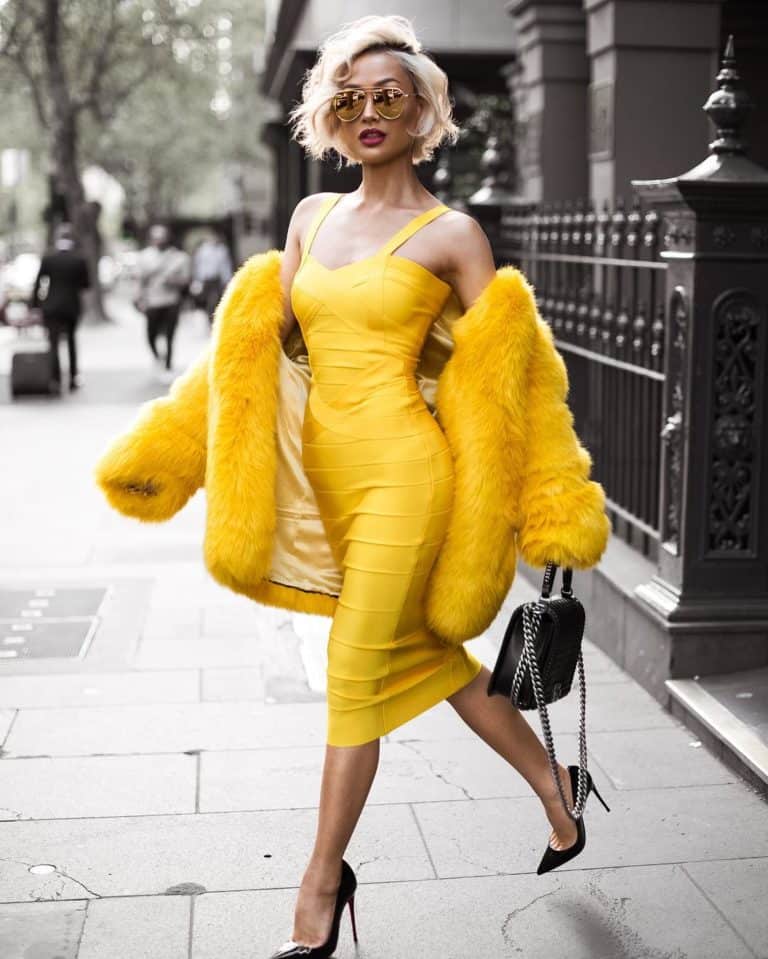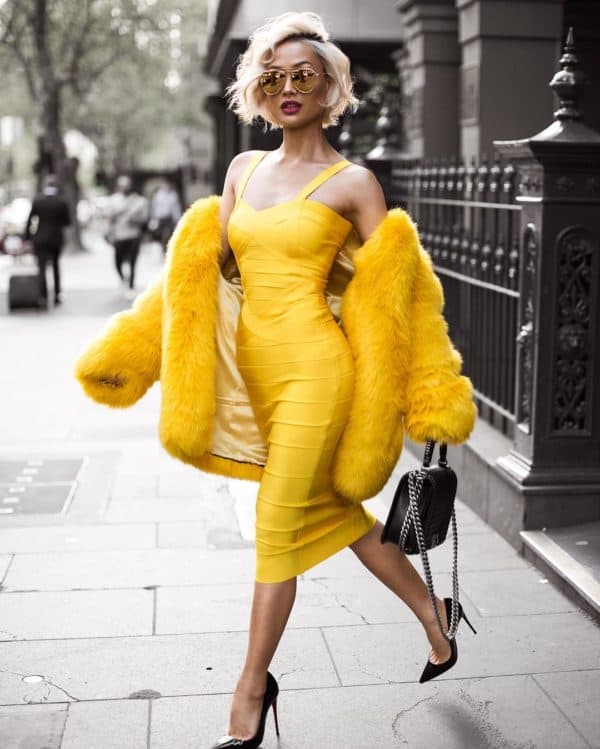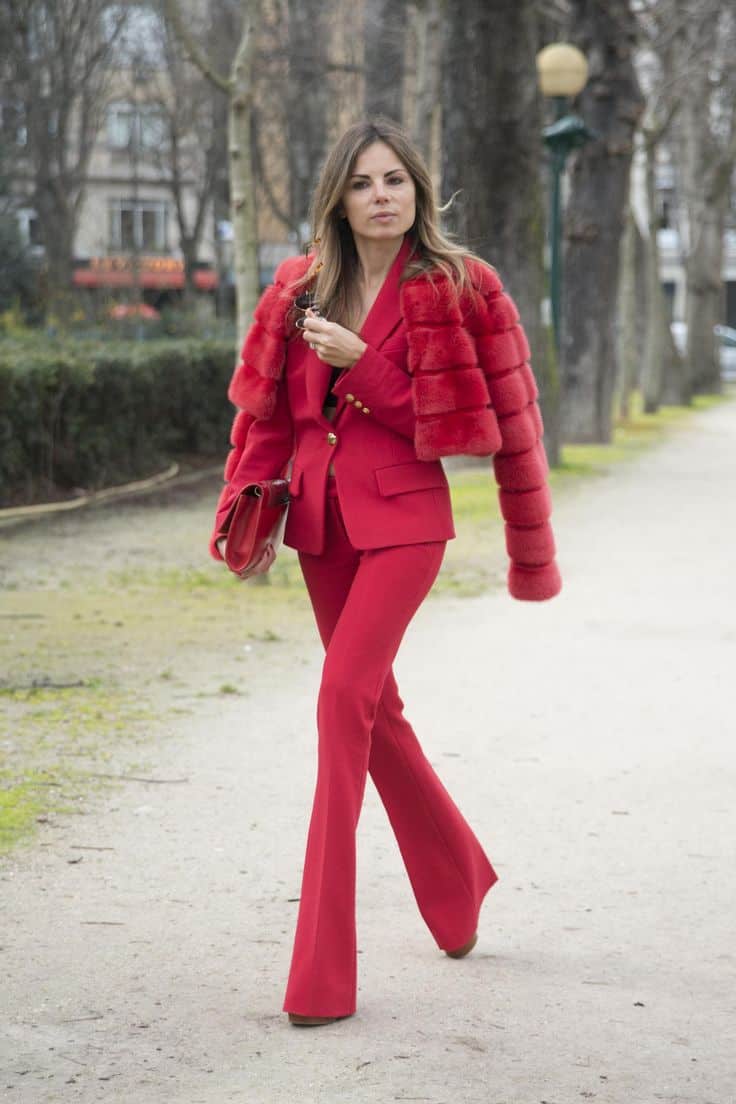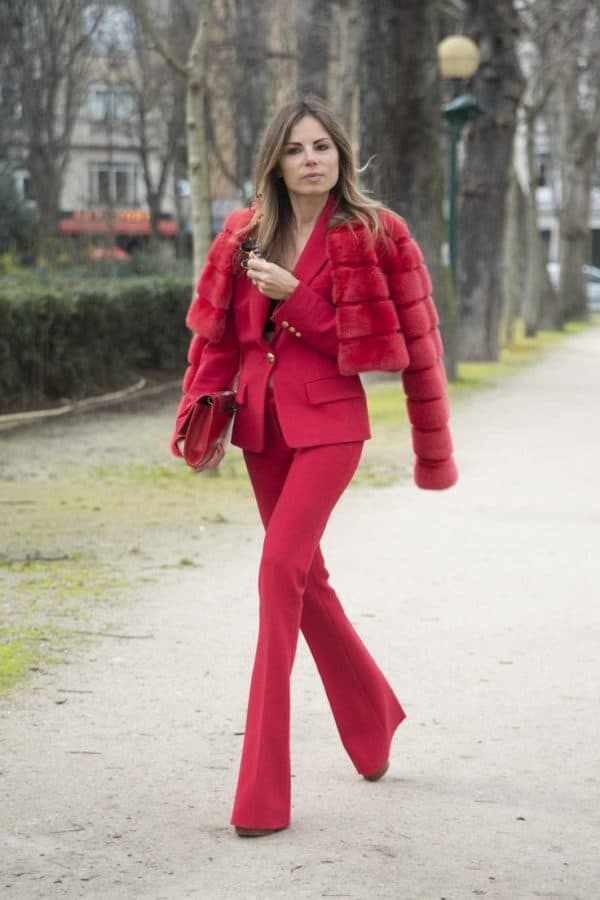 What do you say about a faux fur coat in color block? Choose your two favorite combinations and pair them in your new coat.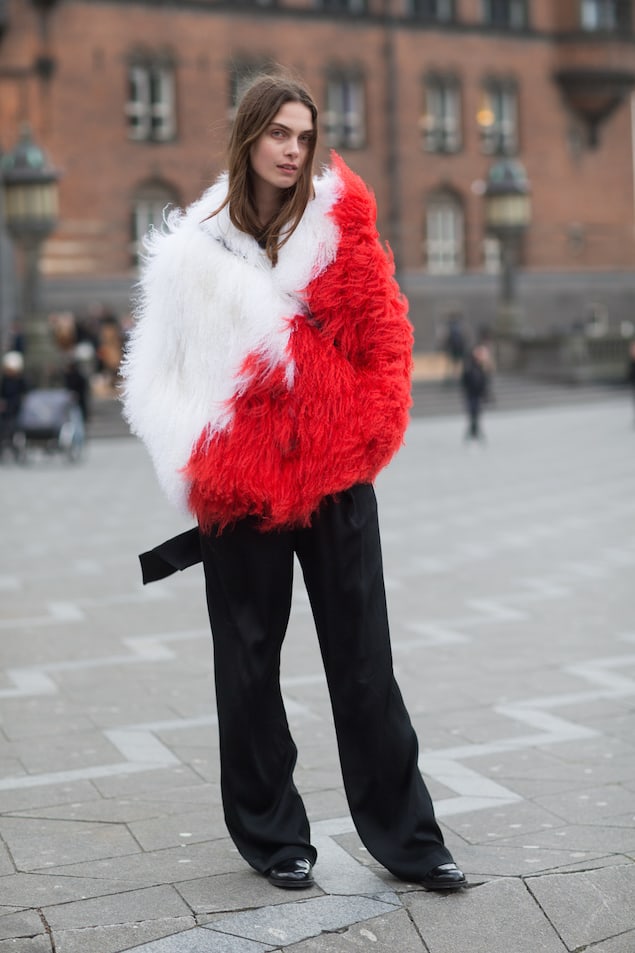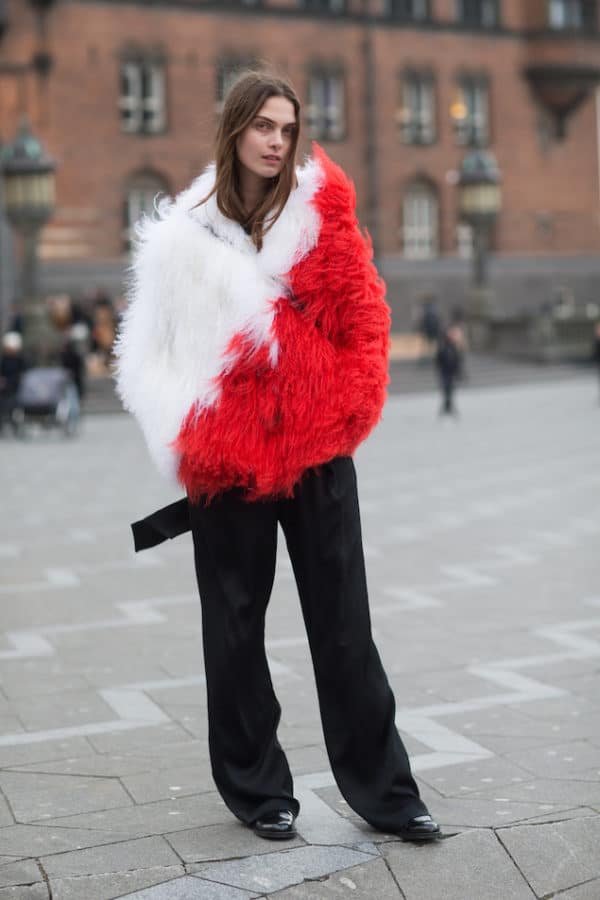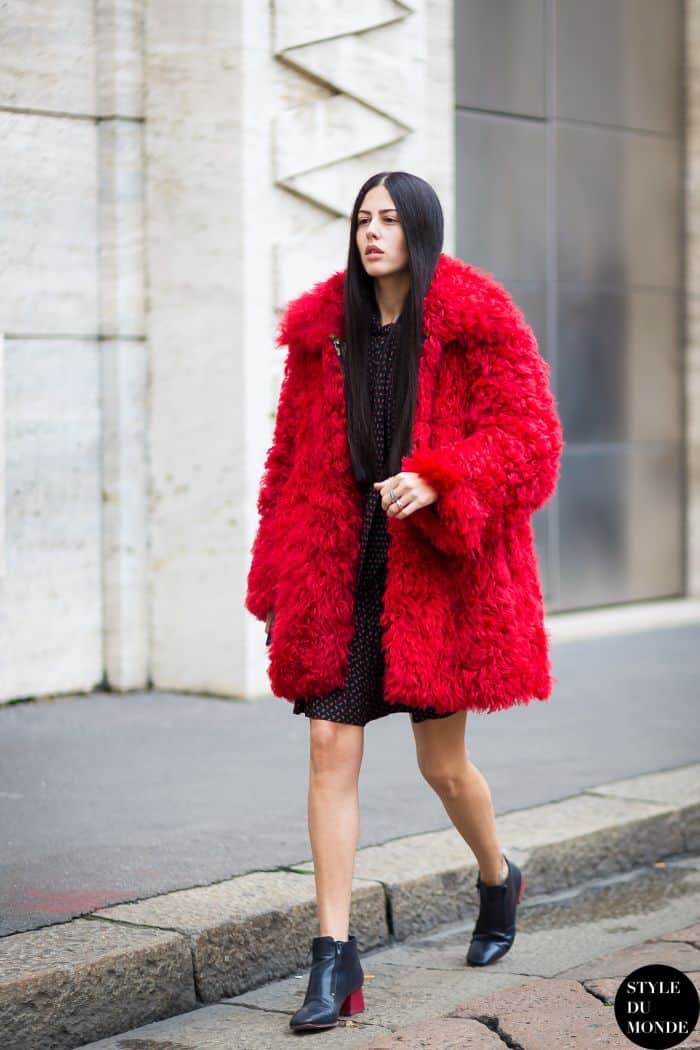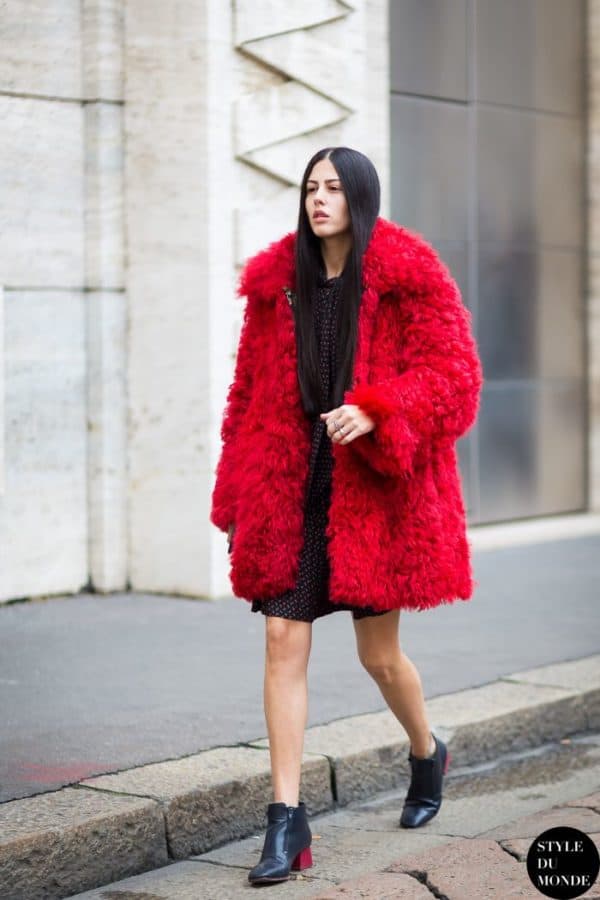 As fur coats are fluffy, you have to balance the rest of your outfit and wear skinny clothes if you want to pull the look right.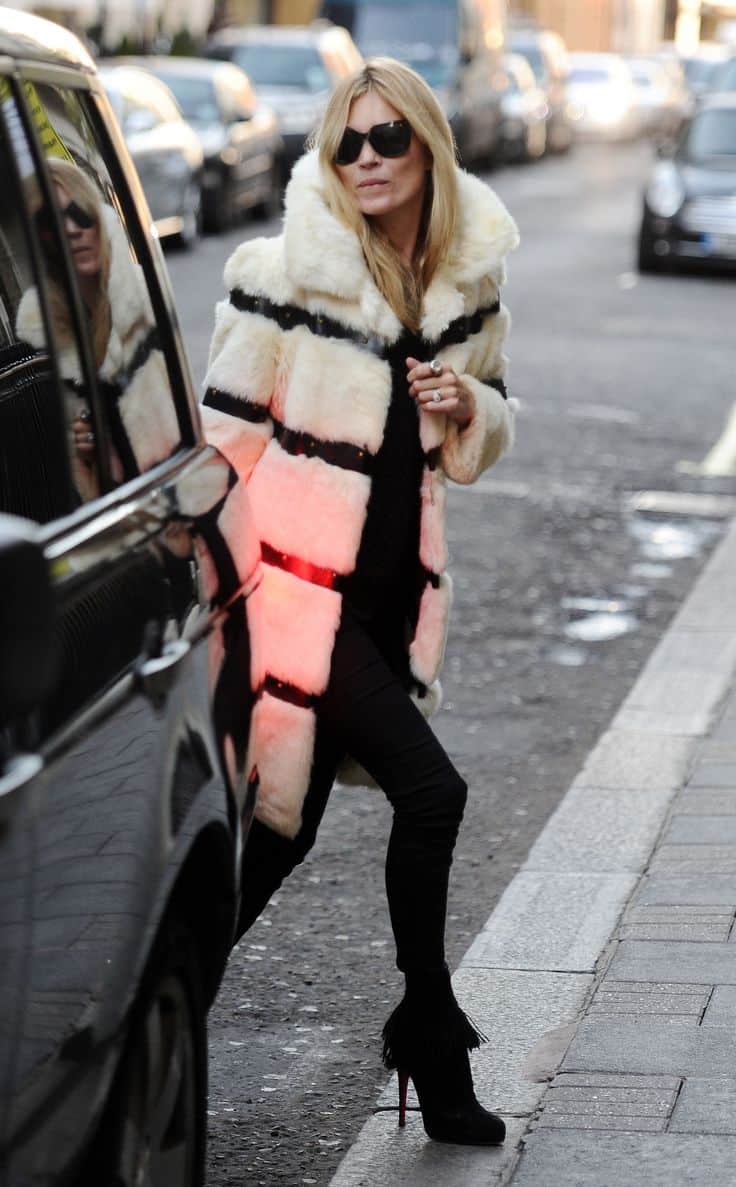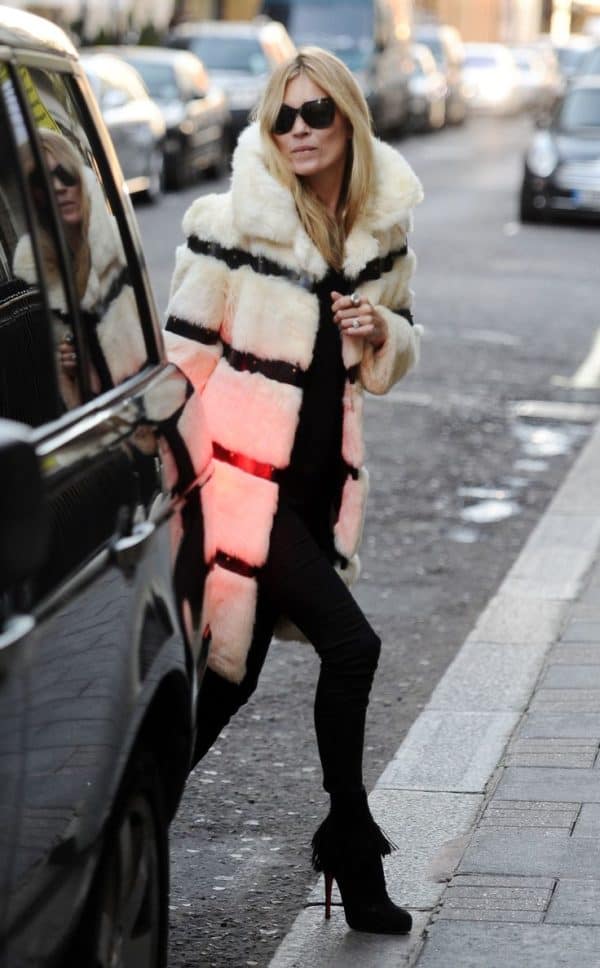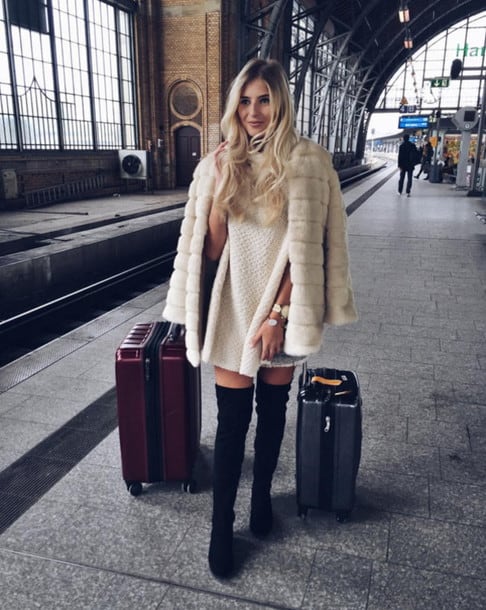 You can wear your faux fur coat in more informal occasions too, and put it in combination with sneakers. Feel warm whatever the occasion is, and look amazing on your date with your friends too.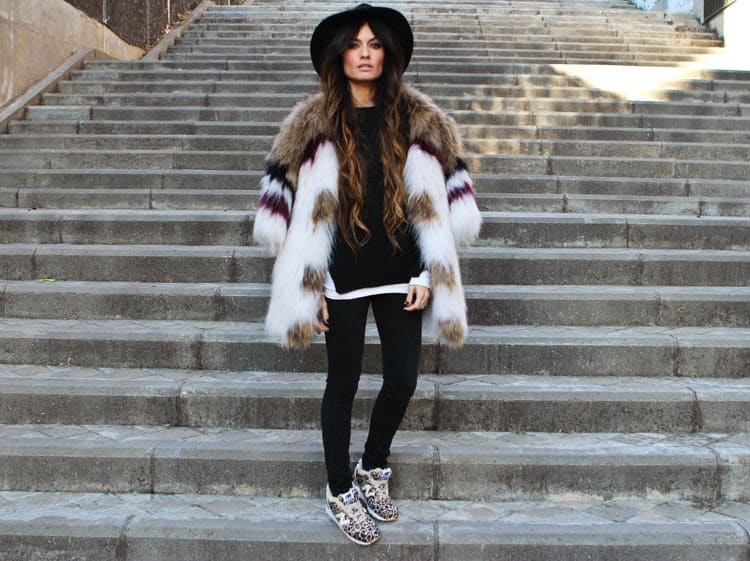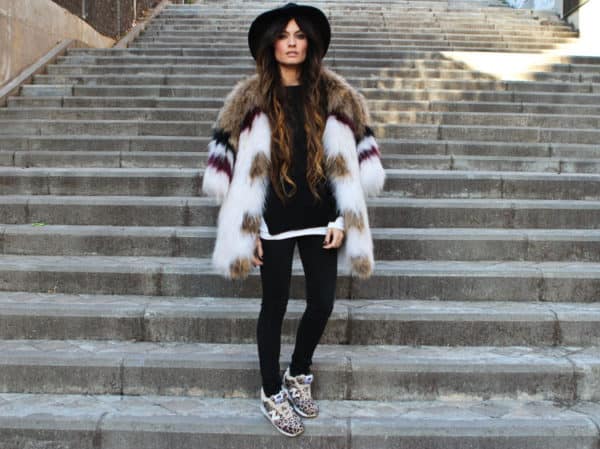 The mustard faux fur coat looks super dramatic when paired with your all-black outfit.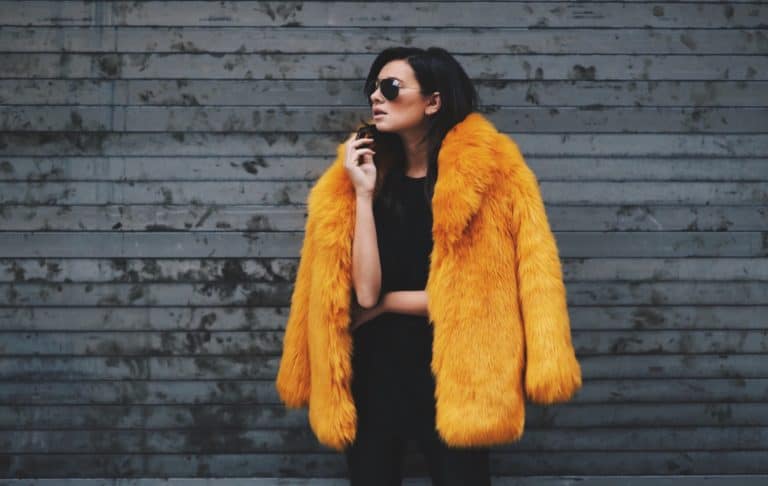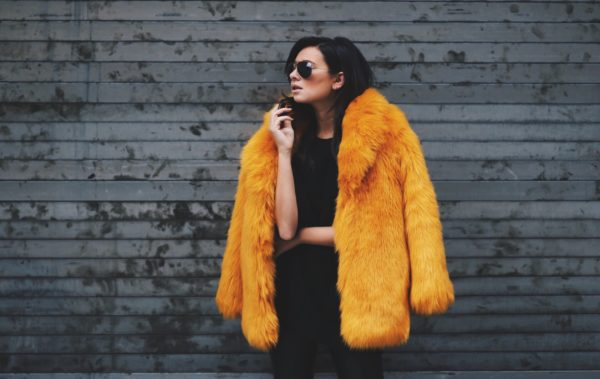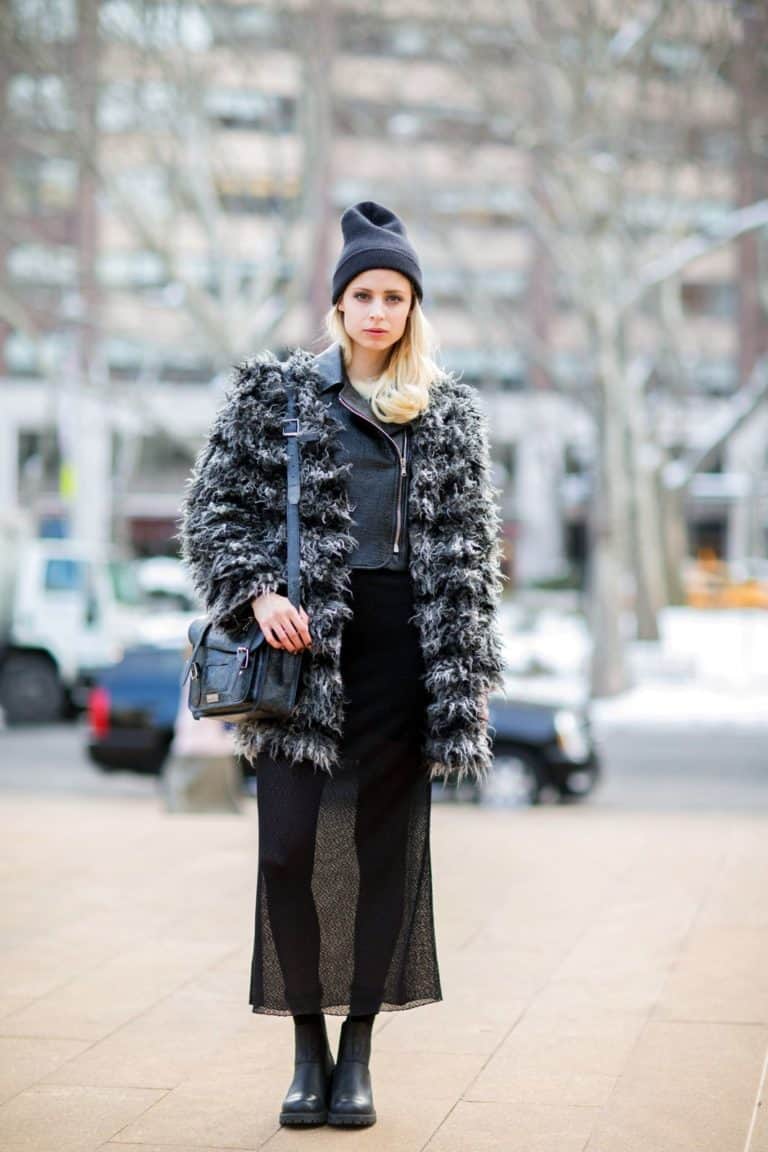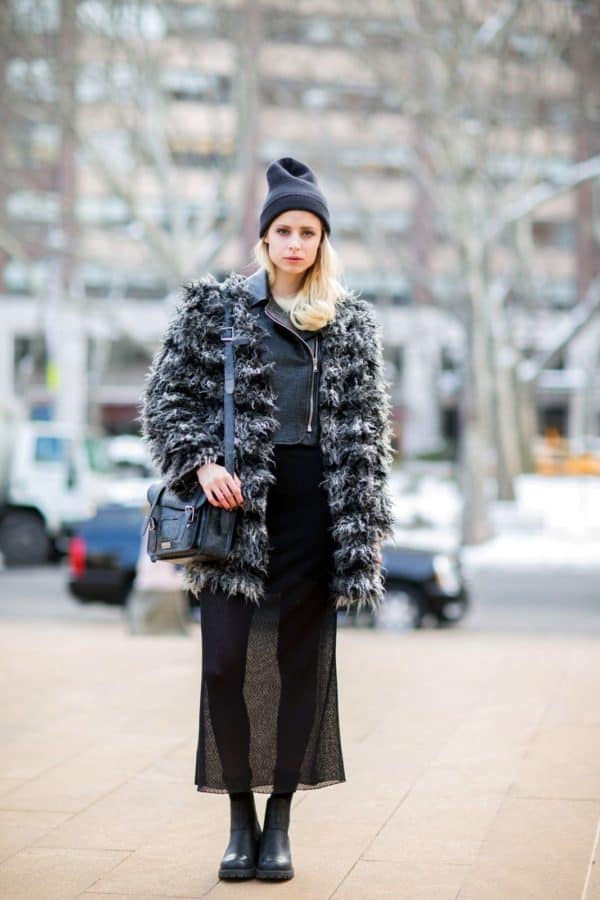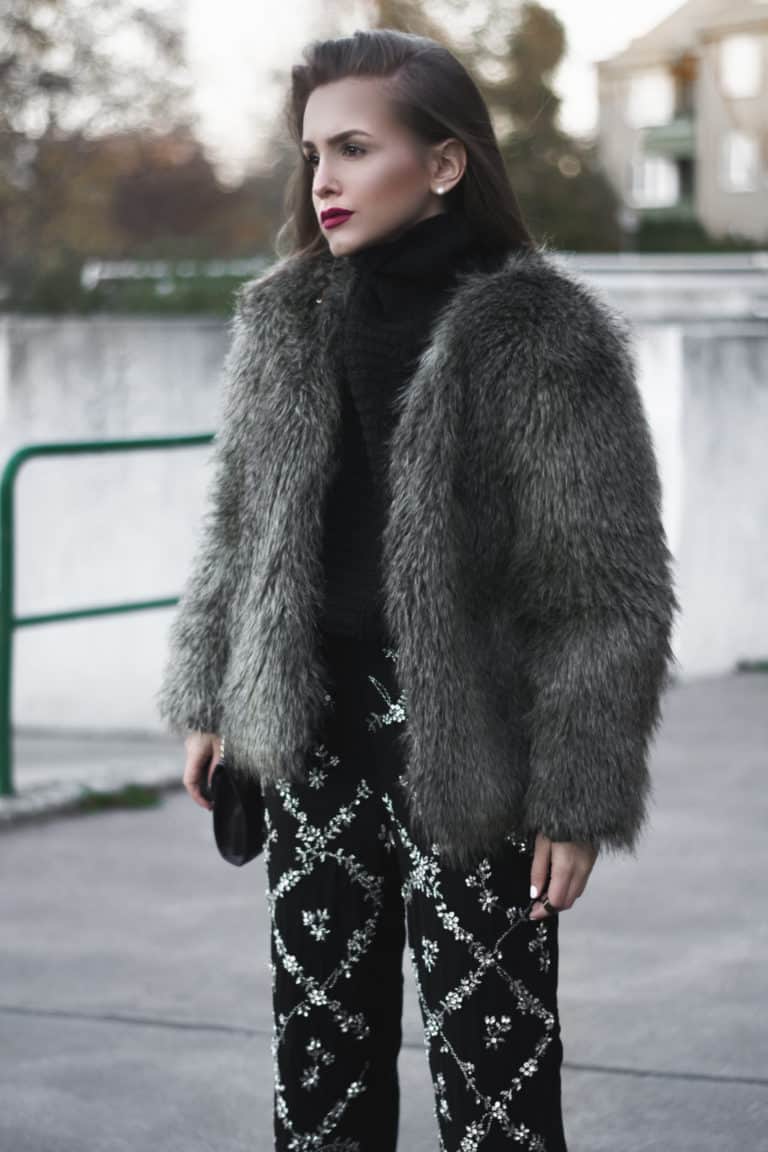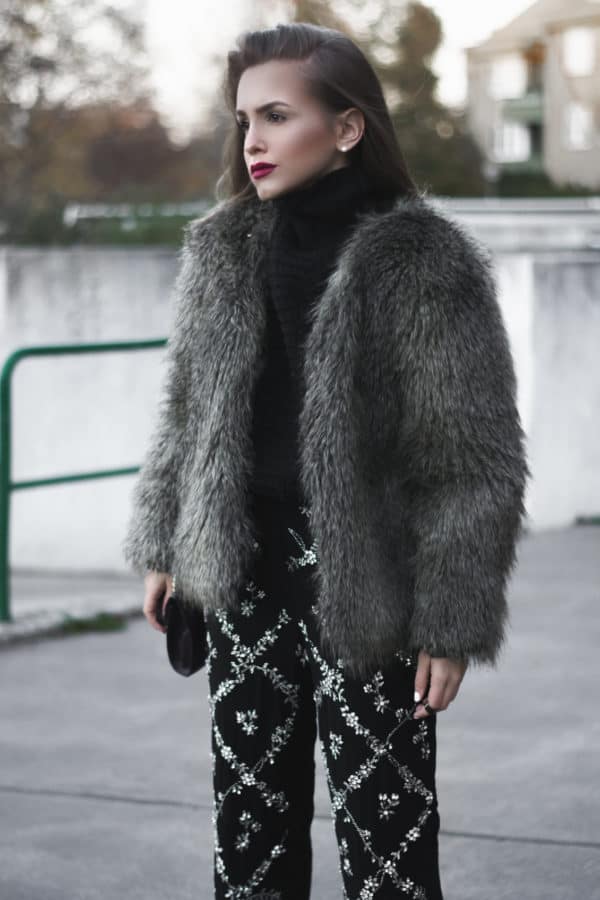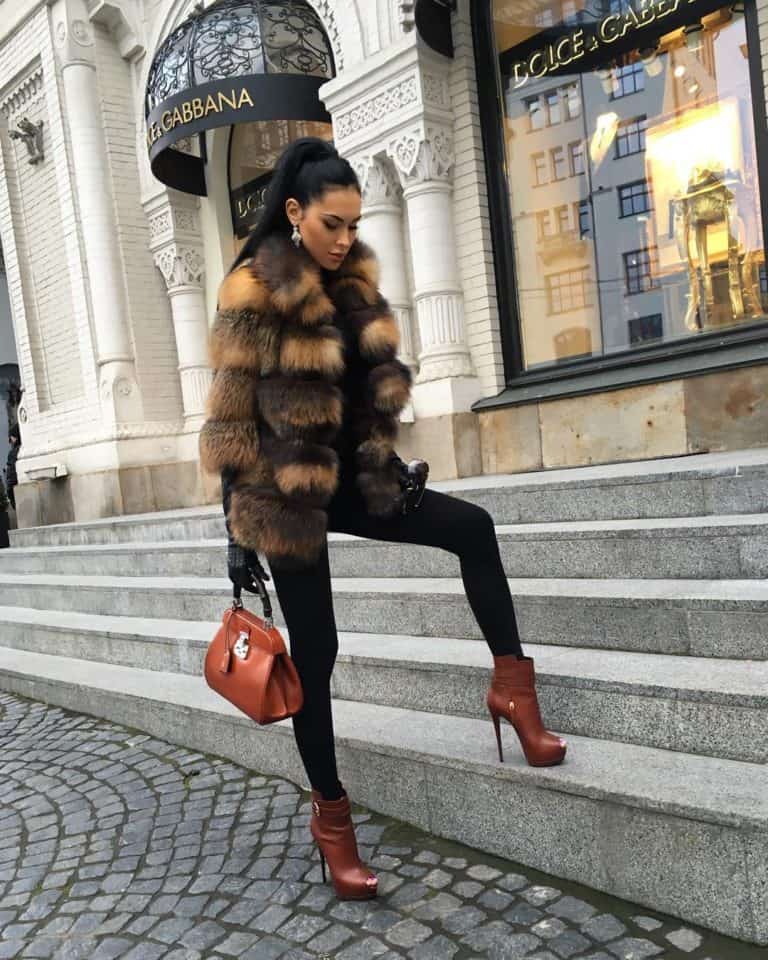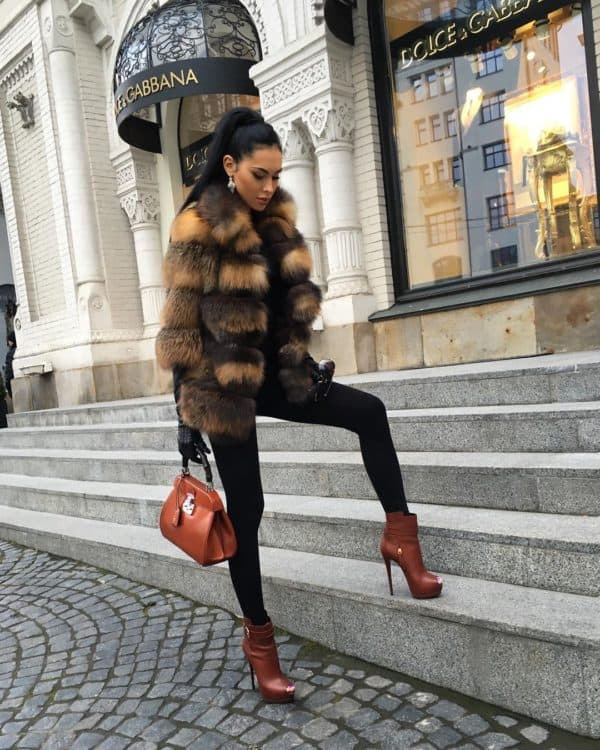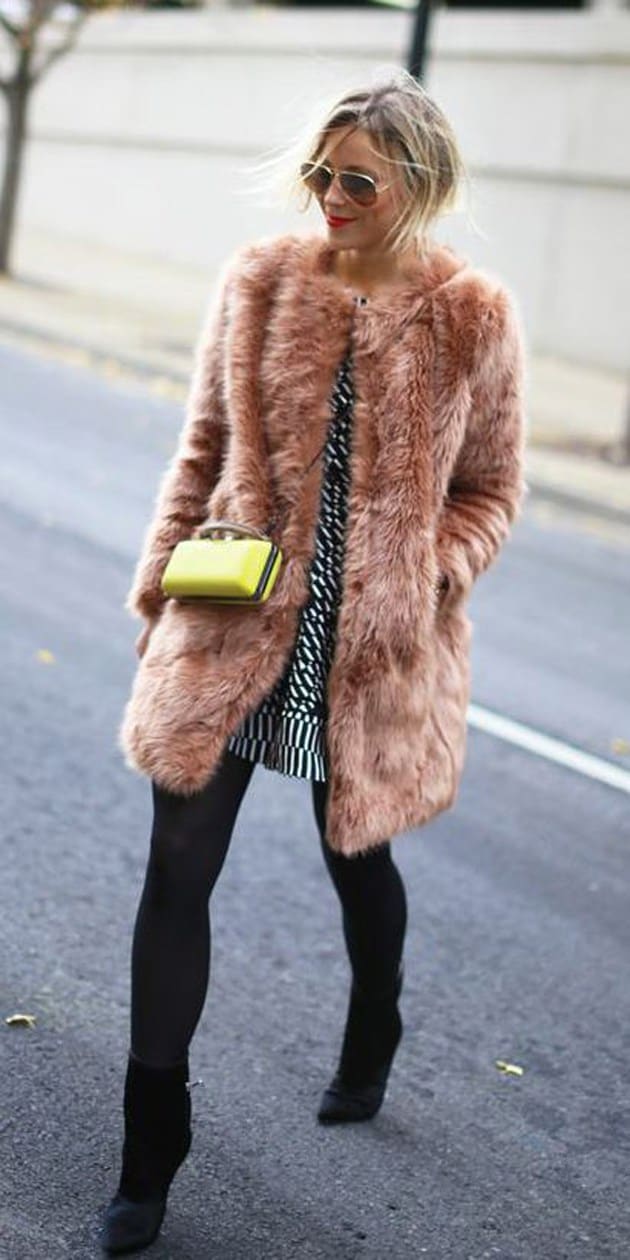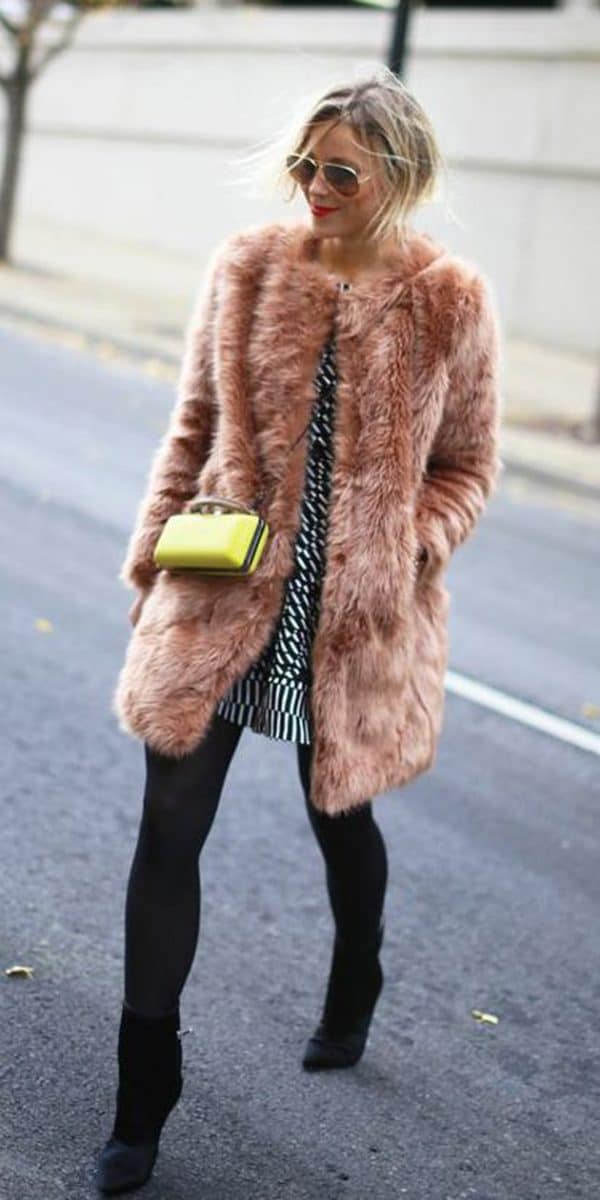 If you want to make an impression wherever you go, then you should definitely purchase a faux fur coat and make some marvellous combinations.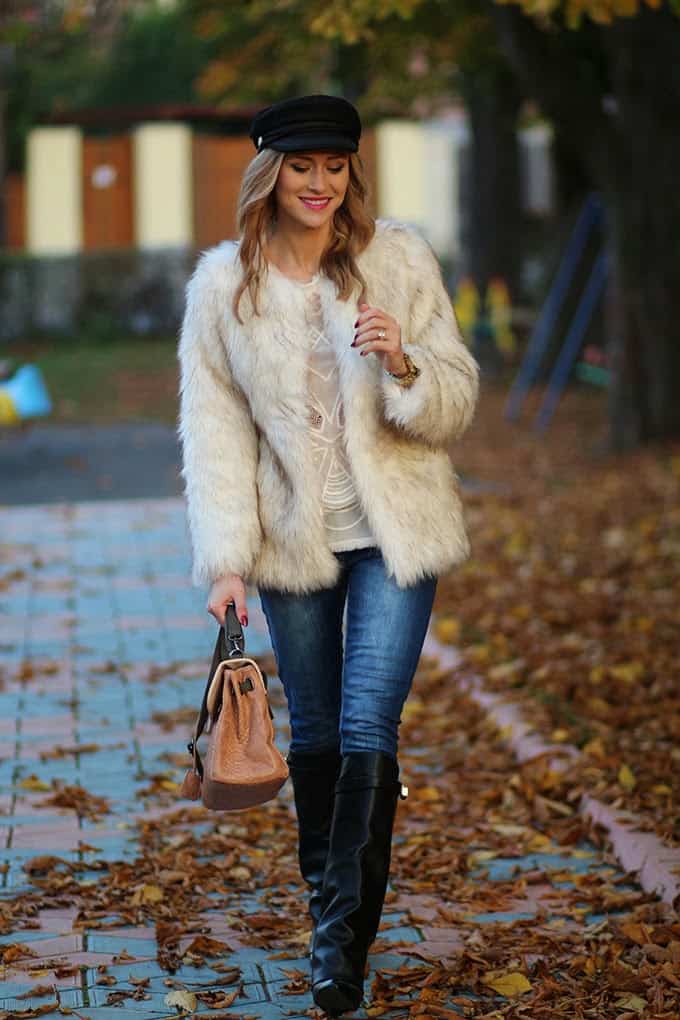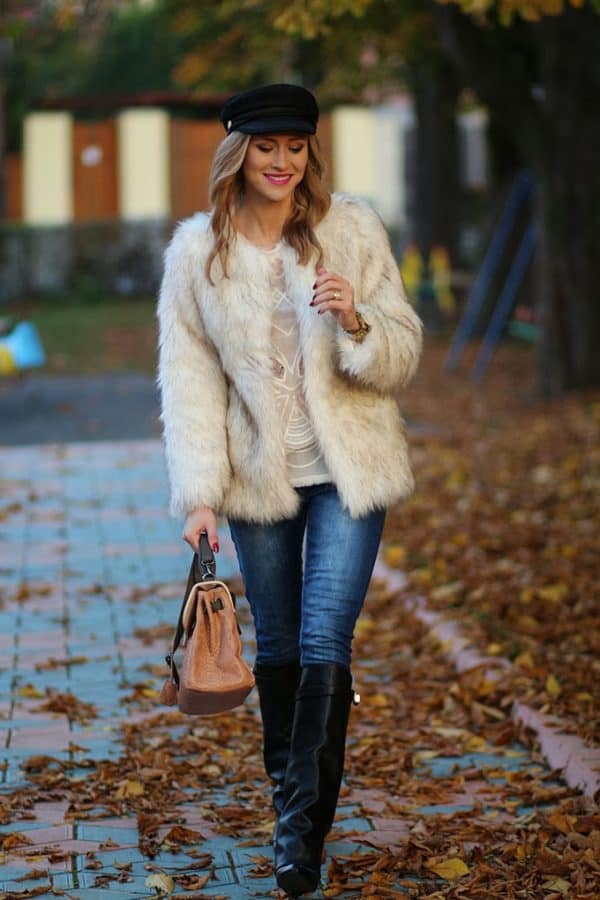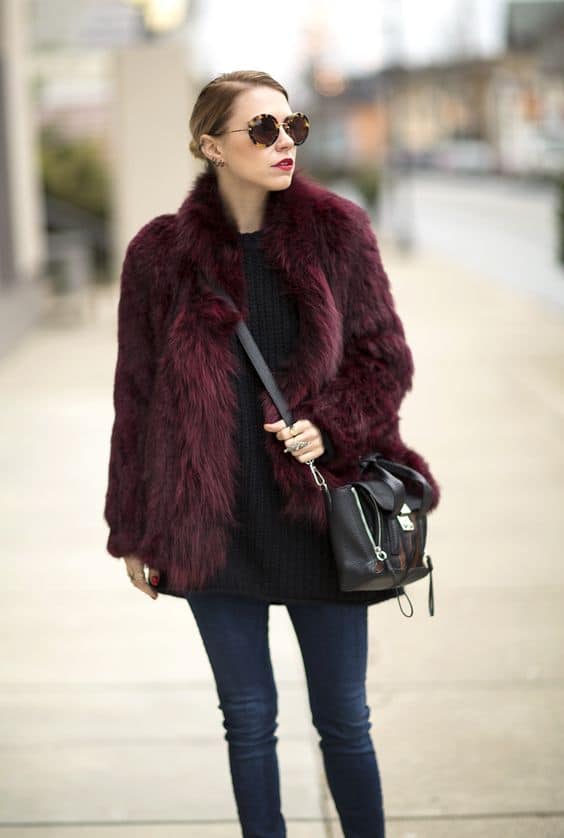 Add your hat in the combination with your fur coat, and create an even more glamorous look.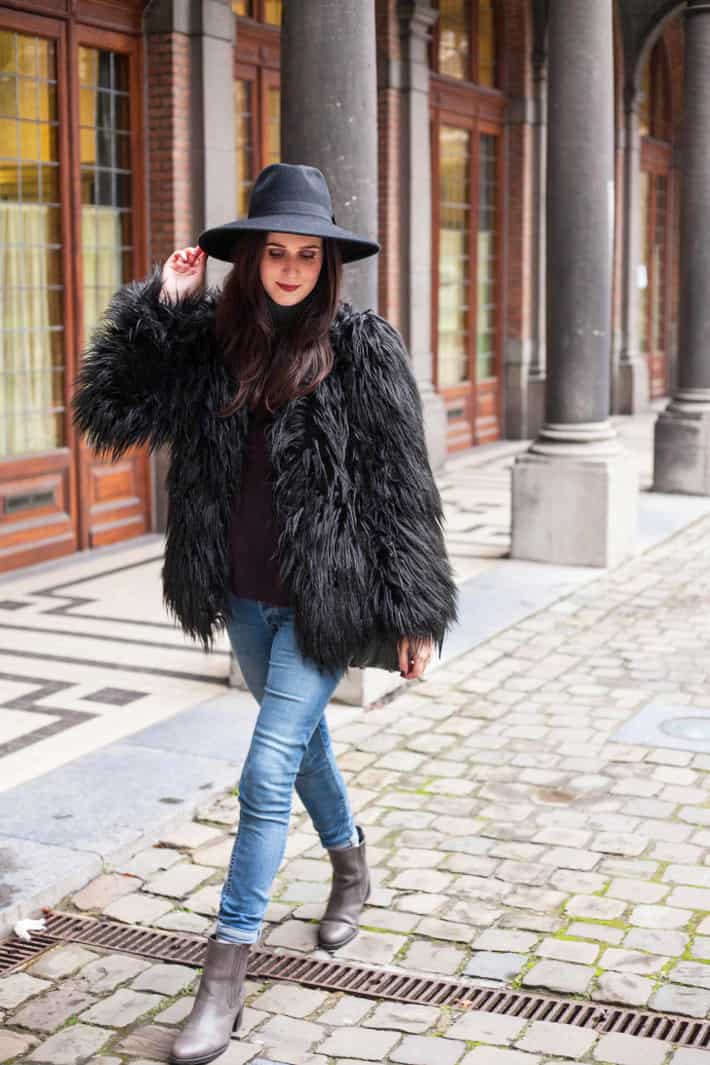 Aren't this outfits really impressive? Go ahead and recreate your favorite one!