Summer is the best season to spend time outdoors and have fun under the sun, but with sunscreen of course. With the hot weather, it is just logical to tuck away your cashmere and turtlenecks in neutral hues at the back of your closet. When you do, make sure to let your maxi dresses and tank tops out. But what if you just can't find the perfect summer outfit in your closet? Well then, it is time to make one.
But first, make sure that you have a reliable sewing machine that you can turn to for this task. There are different types of sewing machines. You can opt for a portable one that you can take wherever you go or set up in even a small corner of your home. There are also embroidery machines that will enable you to create unique designs for your clothes to reflect your personality or set you apart from the others. In terms of the latter, it will help to see a review of the sewing machine here that is highly rated in terms of its price, performance, reliability, and ease of use. It is a computerized embroidery machine that will make it easy for you to design different patterns effortlessly and make that perfect summer outfit.
●     Add Bows and Lace
Bows always look feminine and it is one of the best accessories that can immediately spruce up your summer outfit. You can position the bow anywhere within the neckline portion of your top or in the mid-waist section of your dress. Aside from bows, you can also infuse some lace into your tops or shirts by cutting the back portion in a certain pattern. Fill the pattern with the lace and have an instant up-do in your outfit. The plus side is that it will help you feel cool too.
●     Be Playful with Bold Colors
Summer is all about bright colors so this is the season to play with bold colors for your clothes. Spice up an old white dress with a splash of blue or yellow fabric either as an outline or as a detail in the sleeves or in the hemline.
●     Upcycle your Old Clothes
If you have a bunch of loose shirts, it's time to make an open back out of one. Play around on how you can braid the back of the shirt to open it up. In the same manner, even one of your trendy sweaters can also be altered to feature an open back that will keep you cool all summer. Finally, you can also transform your maxi skirt into a short summer dress.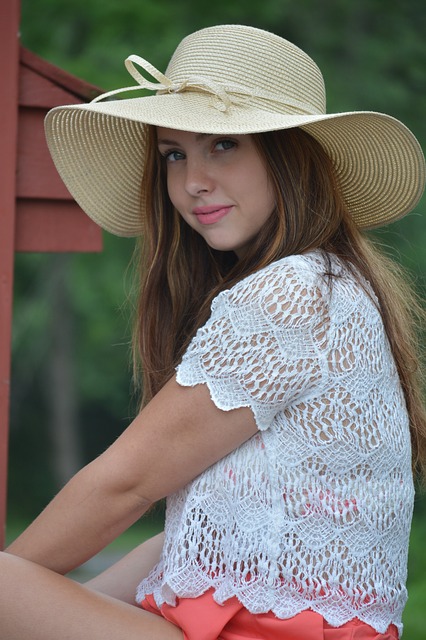 While you have the time, be creative and make a summer outfit on your own. While you can always stitch by hand, the use of a sewing machine will make you more productive. Using a handy sewing machine will allow you to add laces or bows, or play with bold colors and prints. You can also upcycle your old clothes and transform them into summer-ready outfits effortlessly with a reliable sewing machine.