Hey guys! Today is the official start of spring, and we are so happy to share with you some outstanding spring outfits that will get you through the most wonderful season of the year! It's finally time to leave aside those huge winter jackets and enjoy the light and stylish trench coats which never go out of fashion. They are the most desired type of jacket for this season, so having one is a must! In this article I'm going to show you How To Style Your Trench Coat In Those Lovely Sunny Spring Days with ease, so check them out! By putting on a trench coat your outfit will look totally put together without effort. If you are not sure what type of jacket you should choose for this transition season, then the trench coat should definitely be your choice!
It's pretty great that the trench coats come in lots of different colors, patterns and lengths, so you can easily find the one that will best match your style!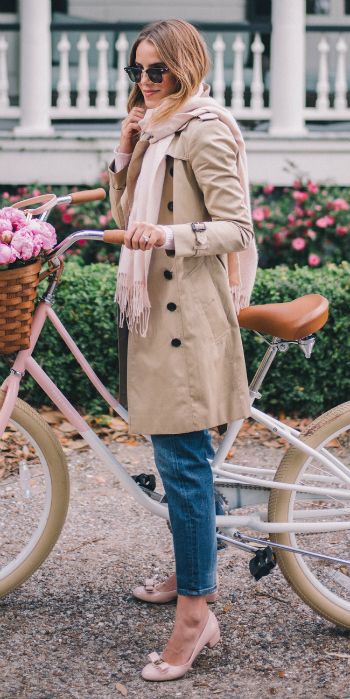 The beige color is one of the most wanted one when it comes to trench coats. The beige trench coat looks really sophisticated, stylish and classy and will work great for any of the occasions you need to attend.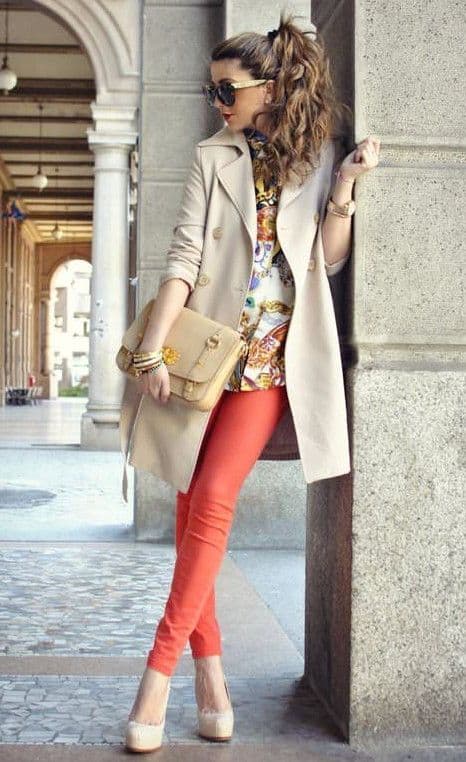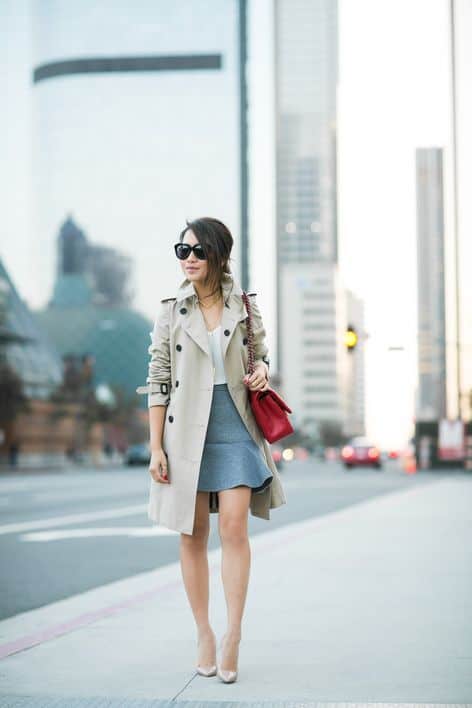 For a relaxed look, pair your trench coat with your ripped jeans and your comfy blouse and you are ready to go! This is a great combination that will make you look polished without paying any special attention to anything!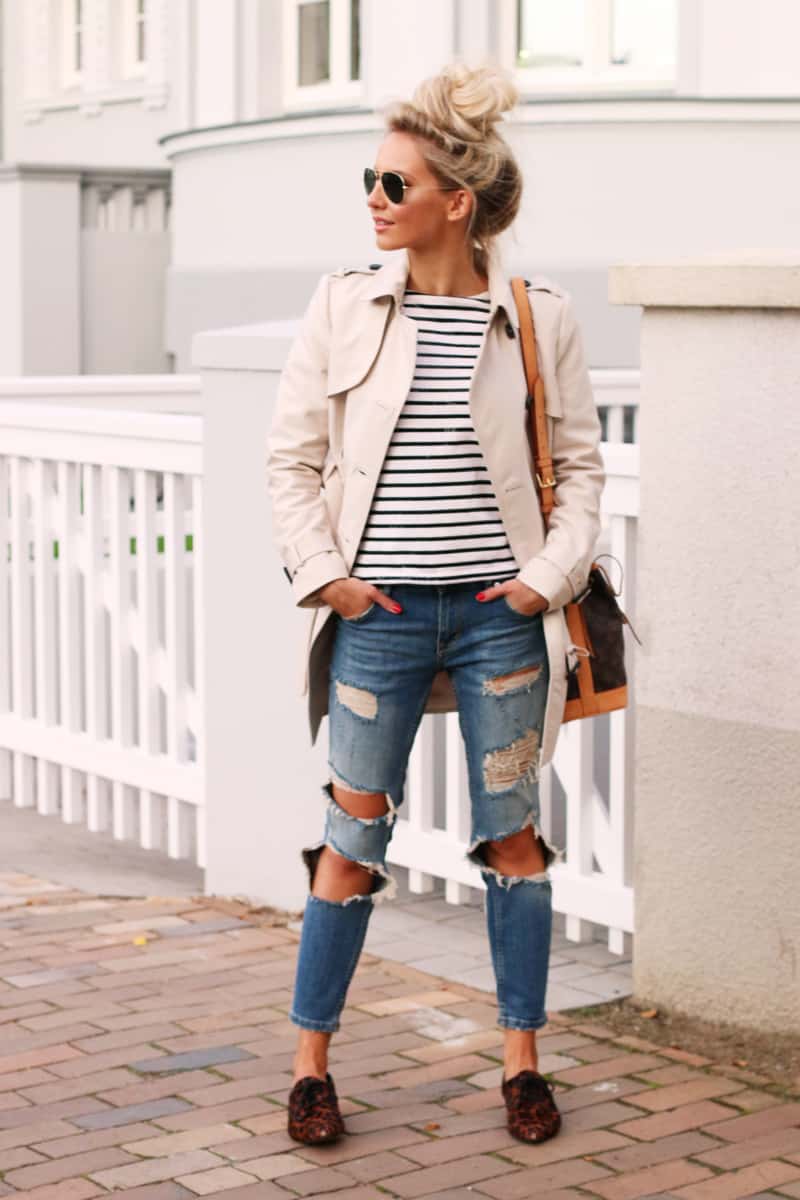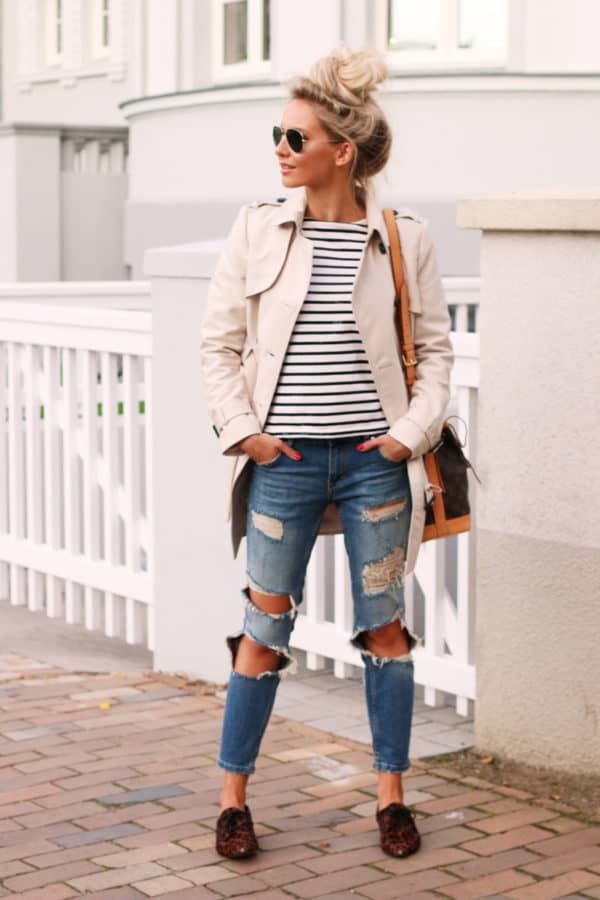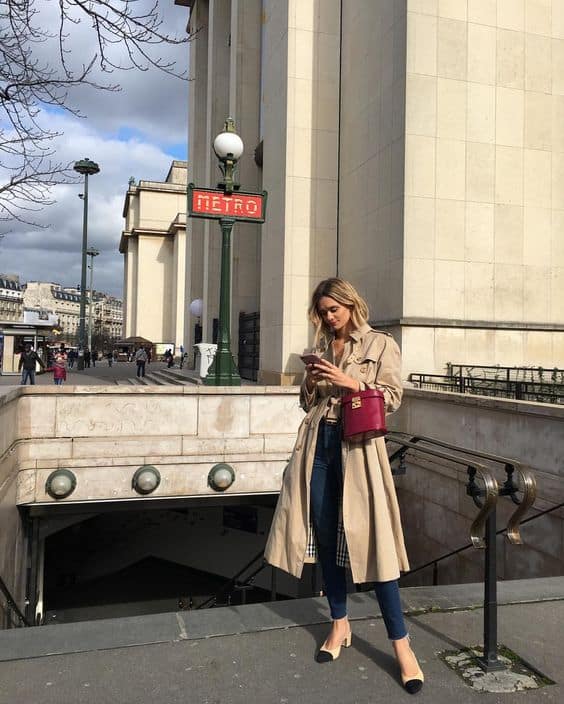 Do you want to stand from the rest of the crowd and have a really unique trench coat that is not a common sight on the streets? Then, you should definitely get yourselves a patterned one that will make people turn heads as you pass by!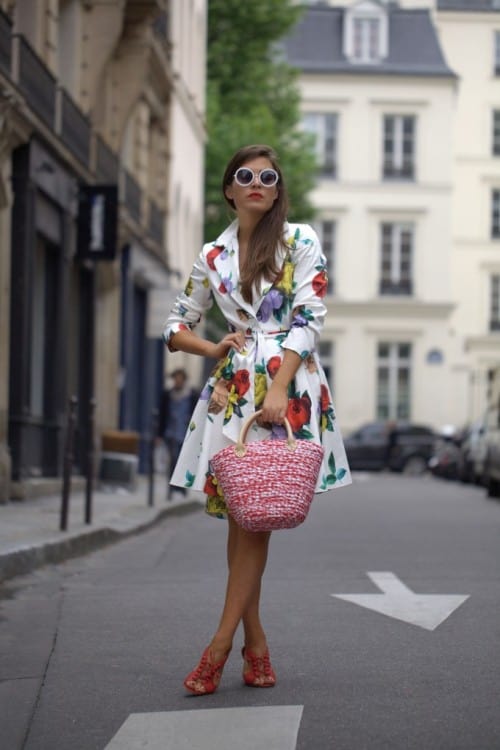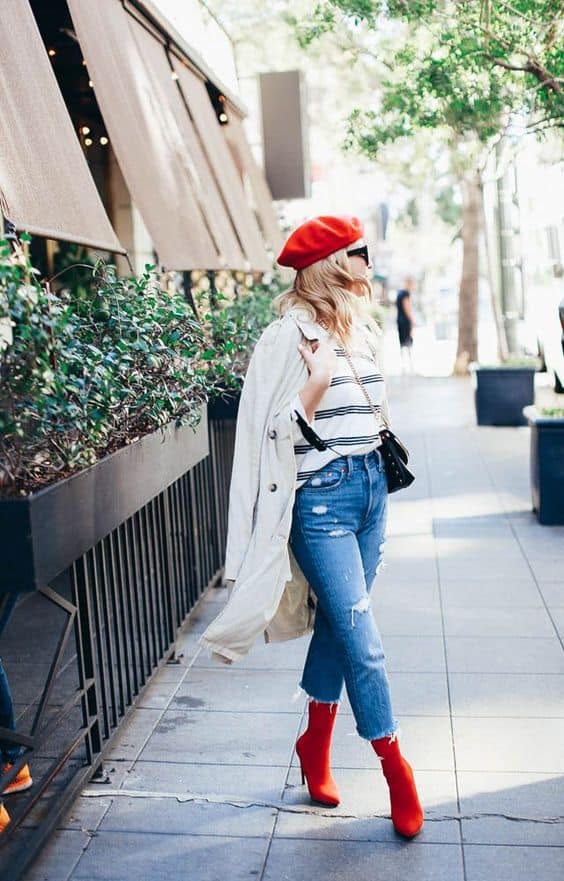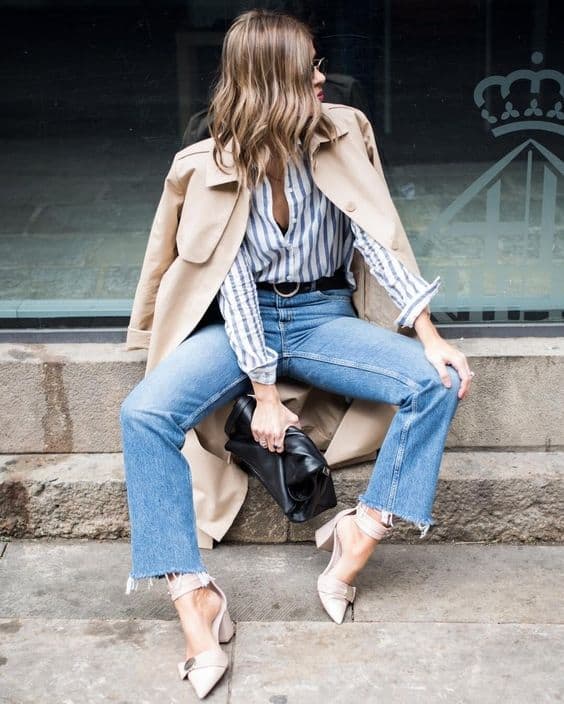 I have a beige trench coat in my wardrobe and I can't explain how well it works with pretty much everything from my wardrobe. It matches my converse sneakers as well as my flats and heels! It doesn't matter where I'm headed, the trench coat is always with me!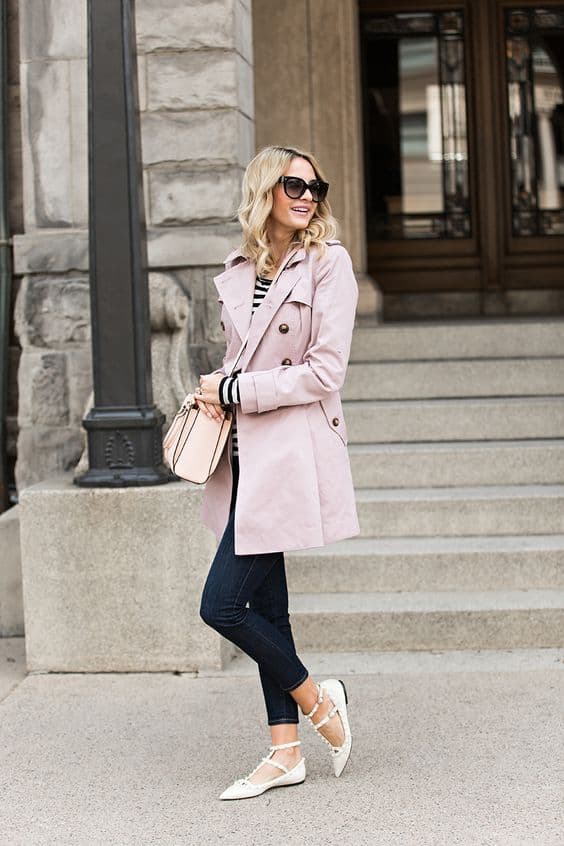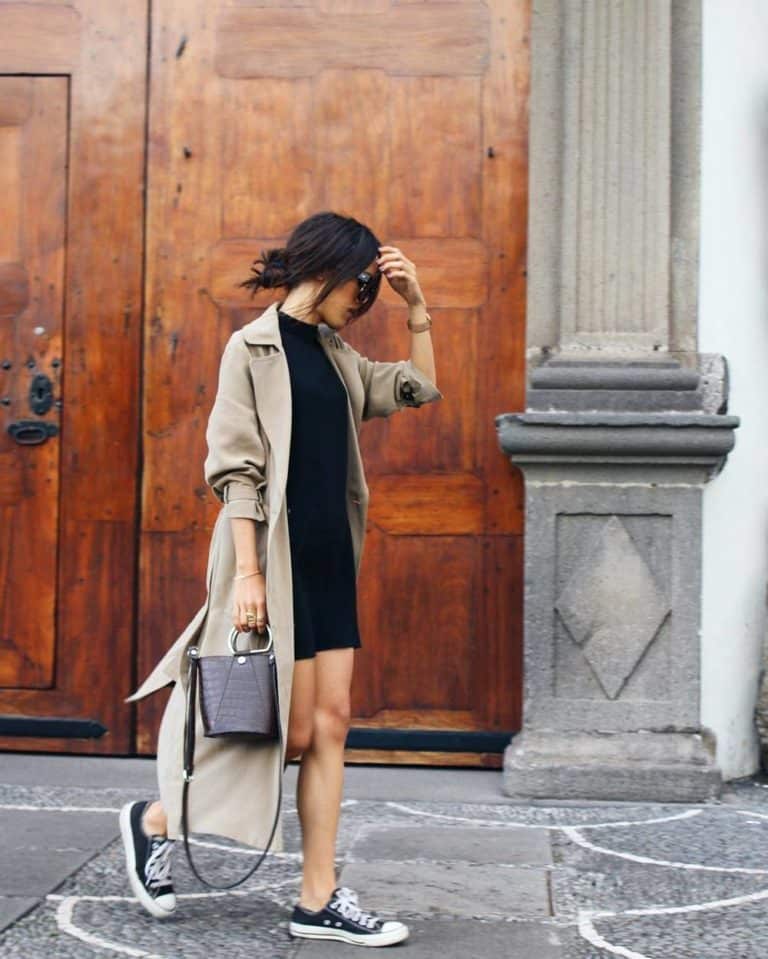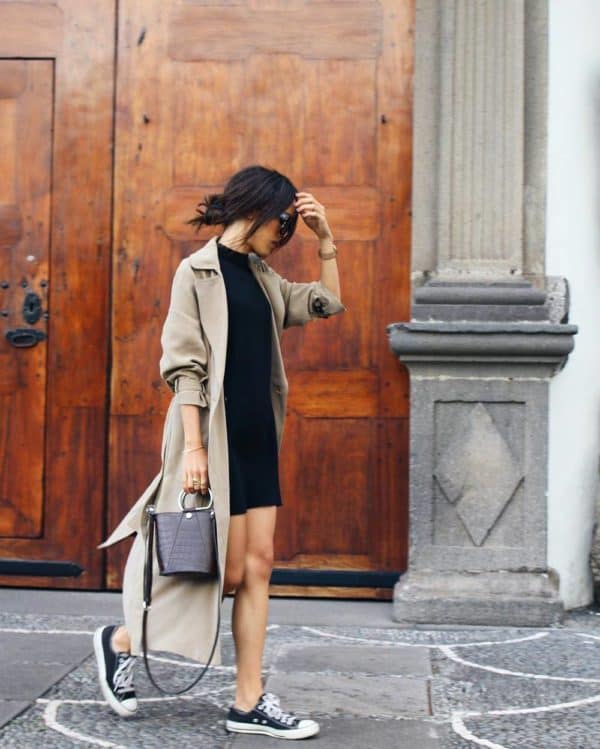 This black and white checkered trench coat will make you look dramatic and chic! It will get you noticed everywhere you go!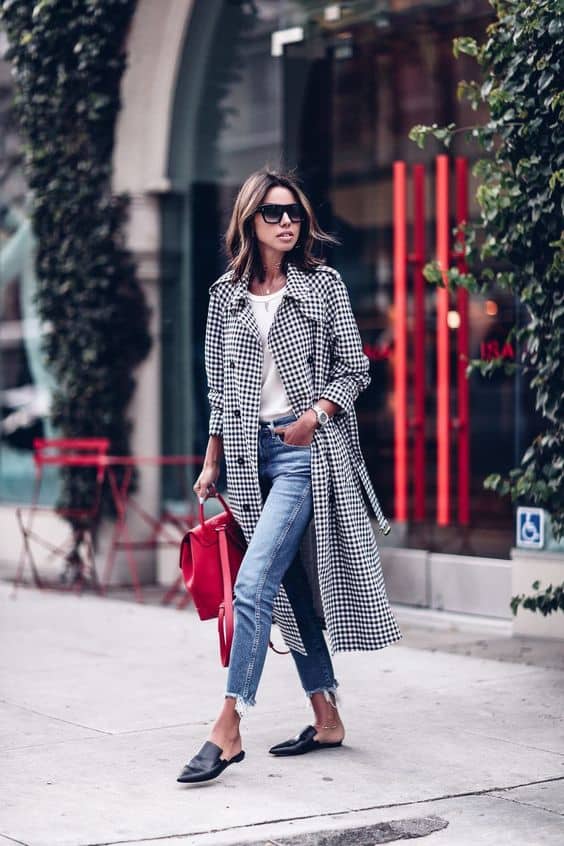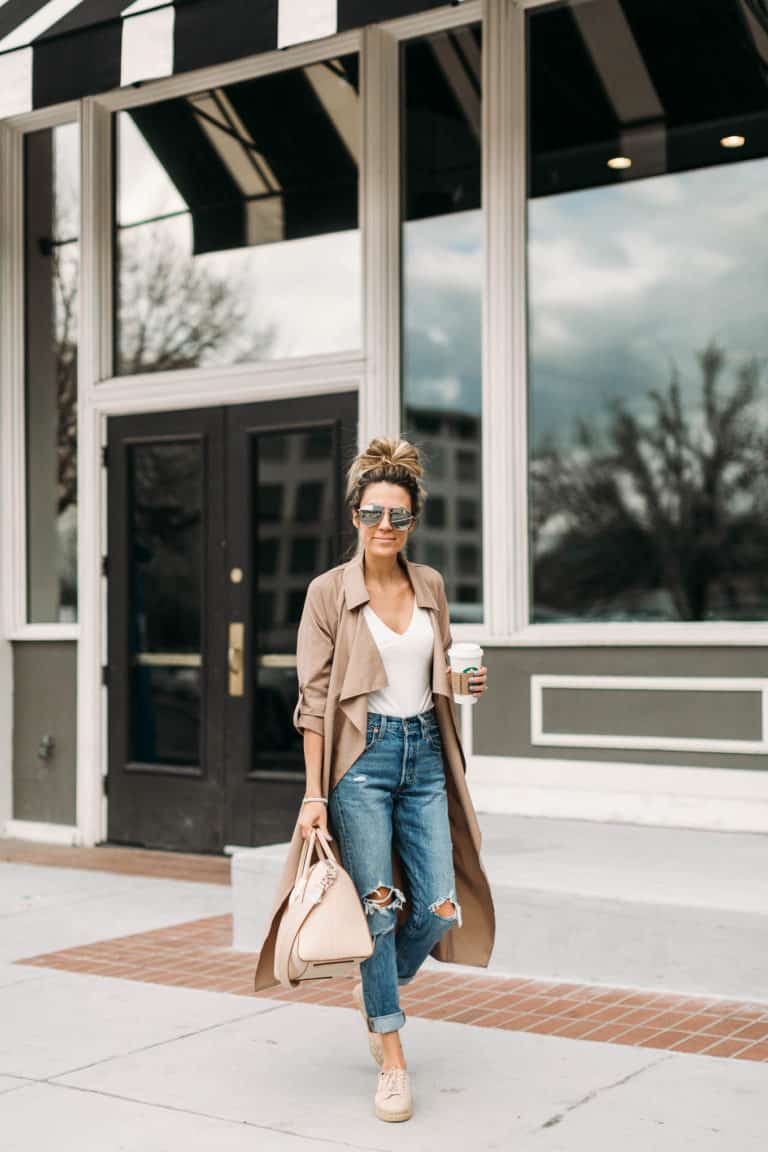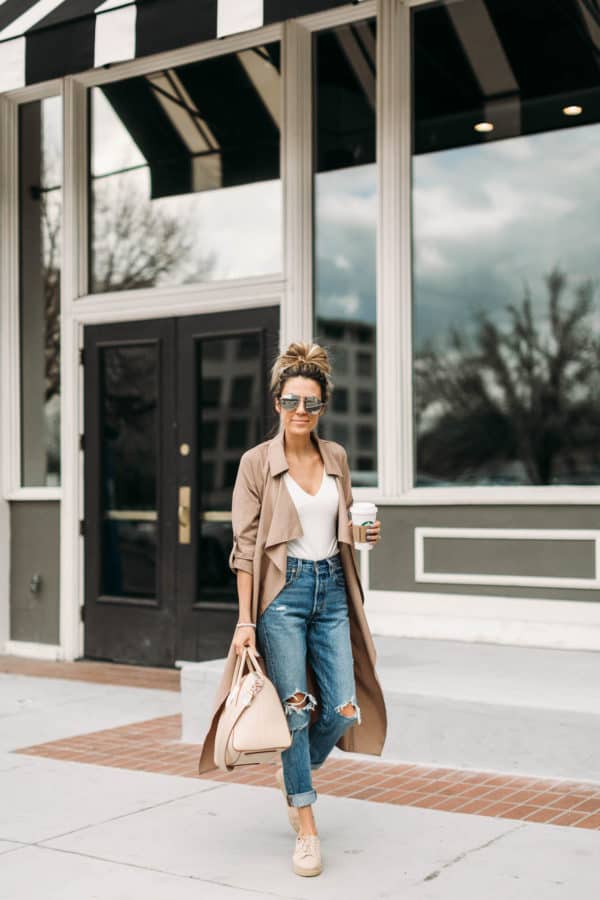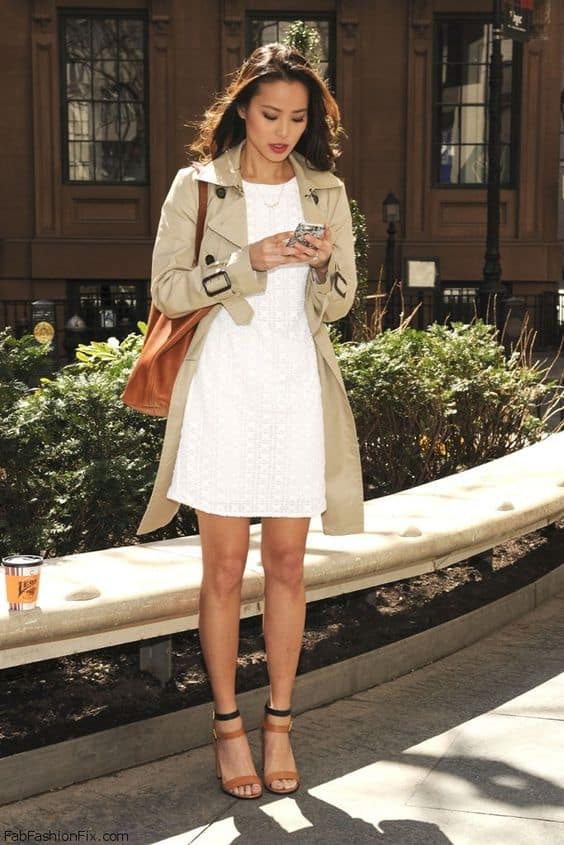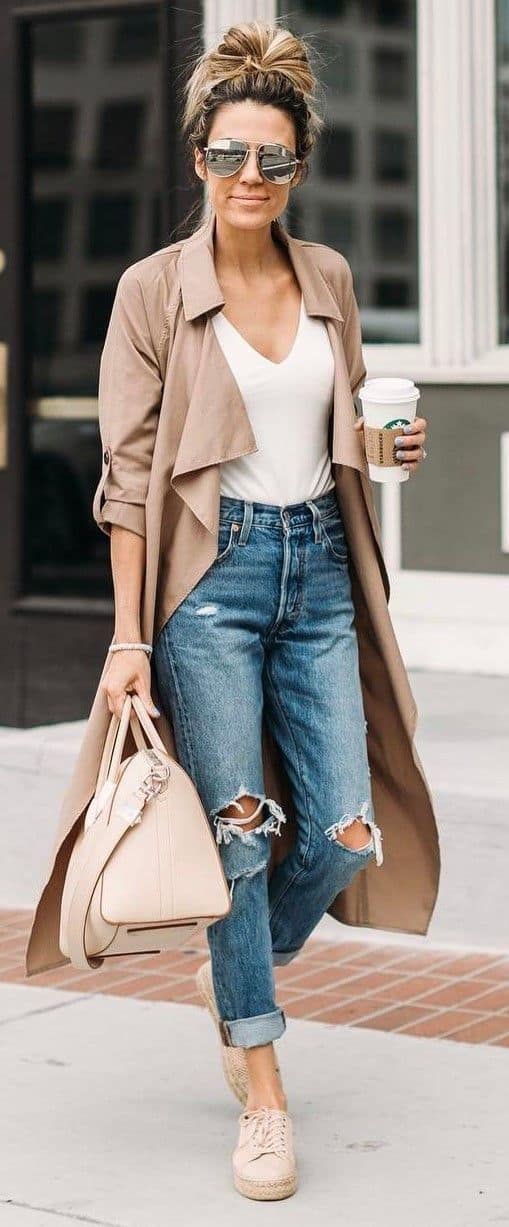 How do you like these adorable spring outfits that feature the amazing trench coat? They are truly fascinating, aren't they?