Buying new heels all the time will make you broke, so if you are already bored with all of your shoes, I have some wonderful ideas for you that won't break the budget and won't cost you a fortune. Just by a quick update your heels will look like brand new ones and you can make some pretty fashionable combinations with them. Scroll down through the photos below and see the Impressive DIY Heels Projects That Will Save You Money. Not only that you won't have the need to buy new shoes, but you can use those money to buy other things. Check out the beautiful makeovers, and see how you can give your old heels a huge makeover. I'm sure that you will be amazed with all of the ideas!
DIY Fluffy Heels
The fluffy shoes are currently the hottest trend, and if you still don't have them in your collection don't worry! Get a fluffy fabric and use glue to stick it on your old shoes. They will look really expensive when in fact you haven't spent more than 10 dollars!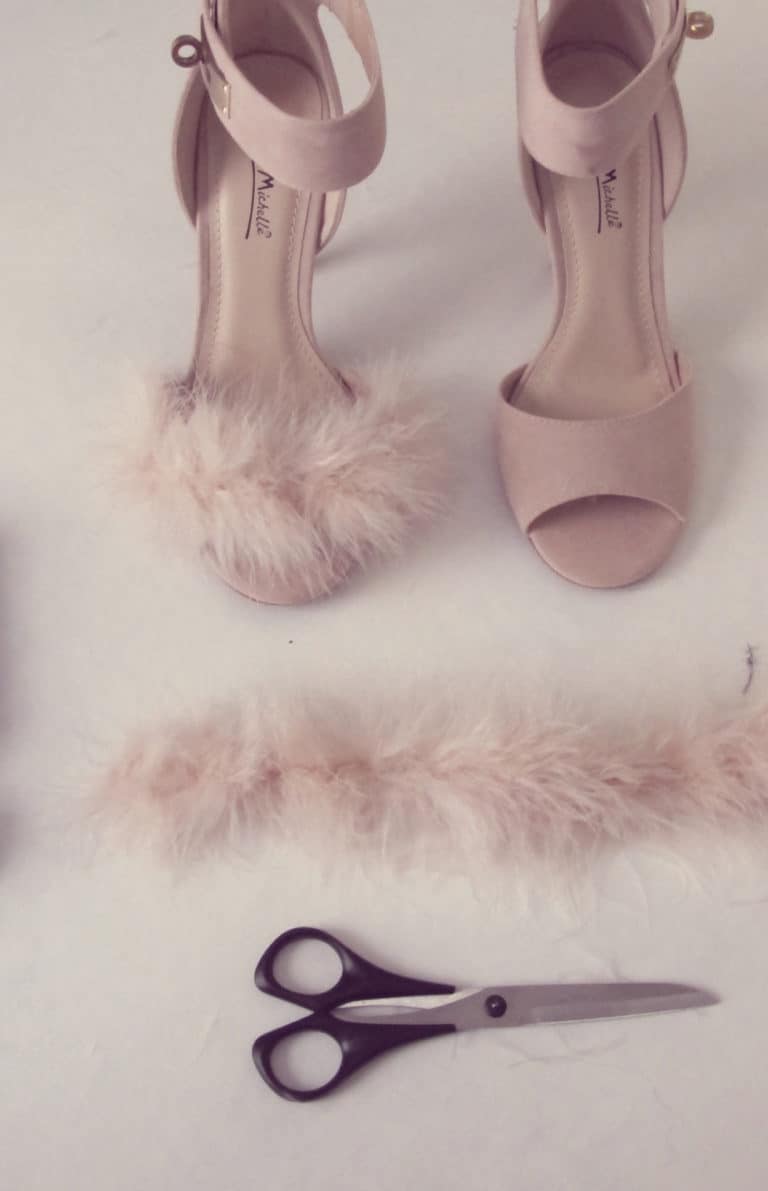 DIY Floral Heels
The floral motifs are great for spring and summer, so have this design in mind for the upcoming season. This project also requires using glue and it's super easy to make.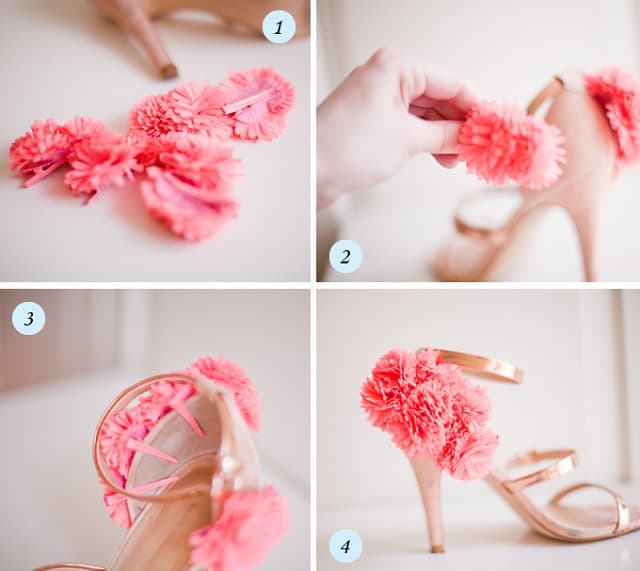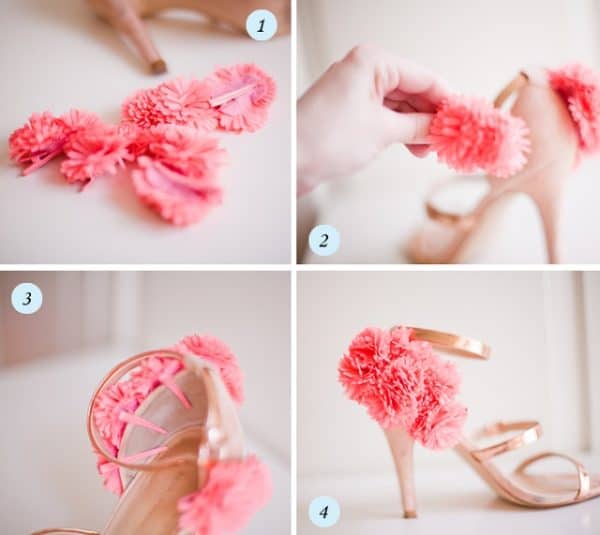 DIY Glitter Heels
For those who want to be in the center of attention and like sparking things, we suggest using glitter to update the old and worn off heels. You can apply it only at the bottom side of the heel, just on the heel or cover the whole shoe in glitter. What's your preference?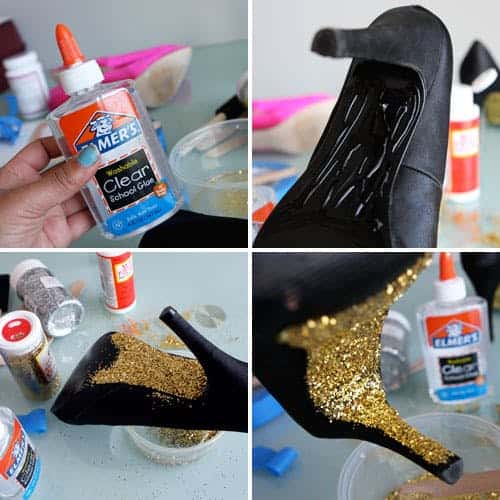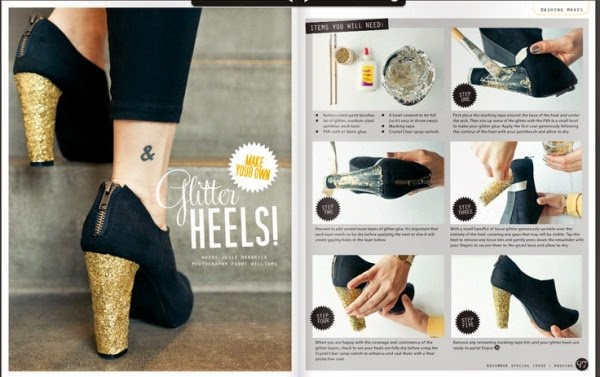 DIY Bridal Heels
We have all seen those amazing wedding photograph with written words on the bride's heel, so don't give much money about getting such a pair, but get down to work and do them on your own.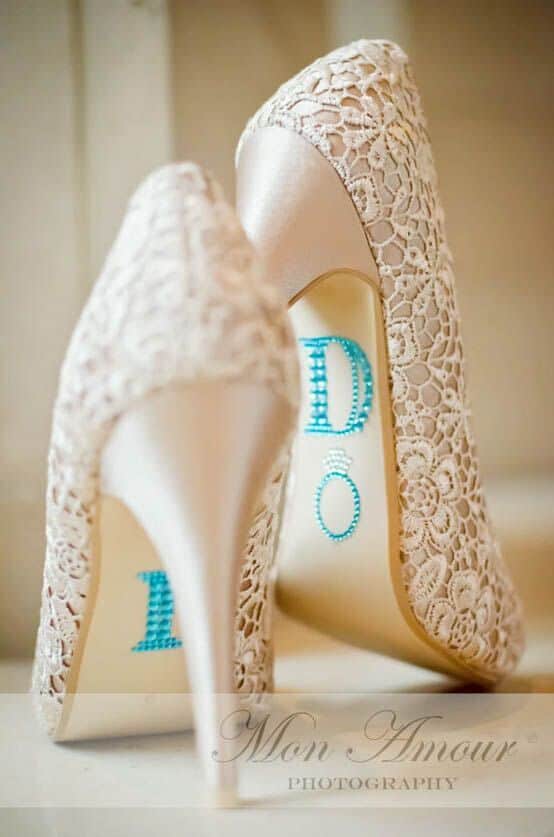 DIY Fabirc Shoes
Cover all your shoes in fabric and they will look like a completely different and new pair in no time!

DIY Beaded Heels
Are you a fan of beads? If yes, use them in your next project to give a new look to your old heels.


DIY Rhinestones Heels
Everybody loves rhinestones, and there are various ways of using them to update your heels!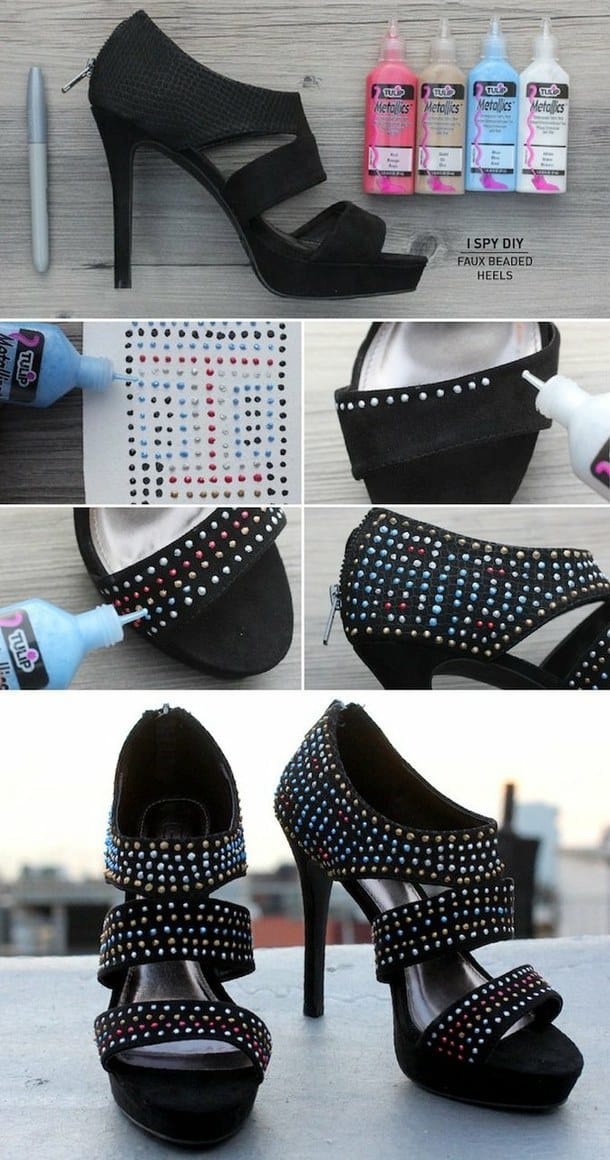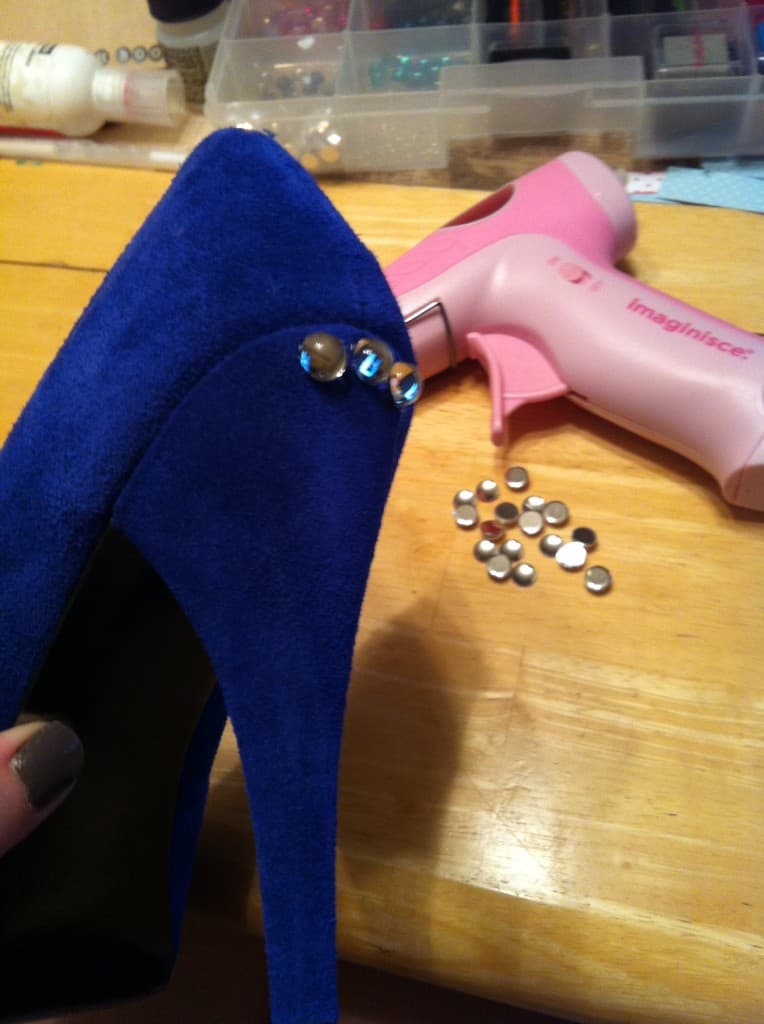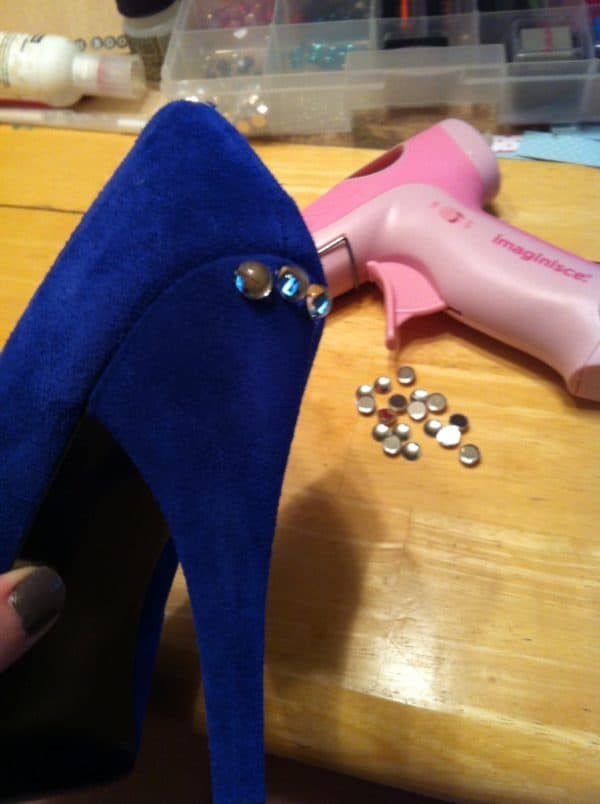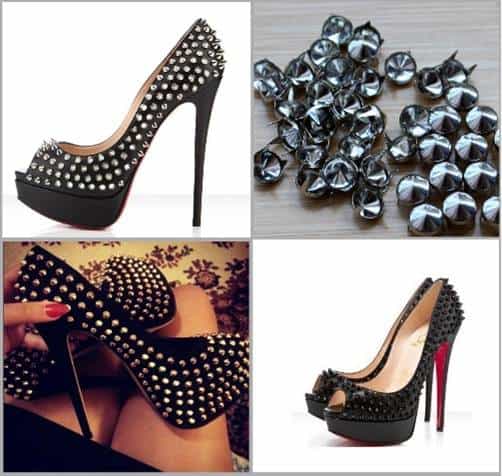 DIY Black Toe Heels
Use paint and give your heels a quick makeover by adding this cute black toe pump!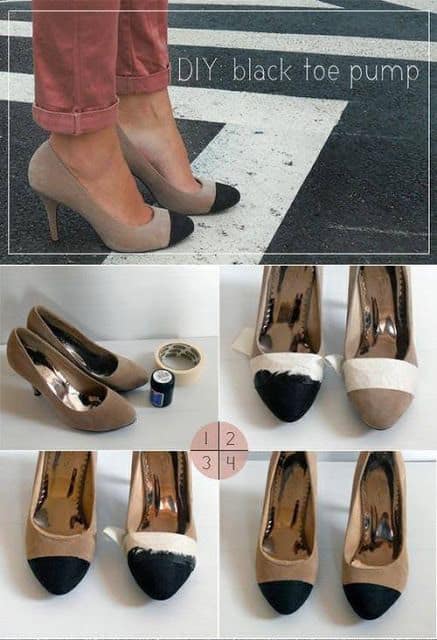 DIY Lace Heels
Lace look really chic, so use it to give your plain heels a girly touch.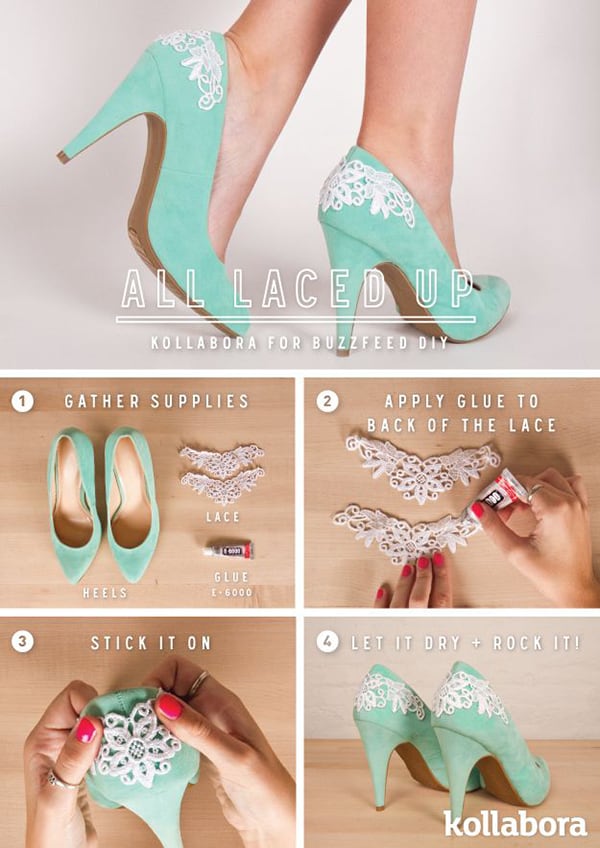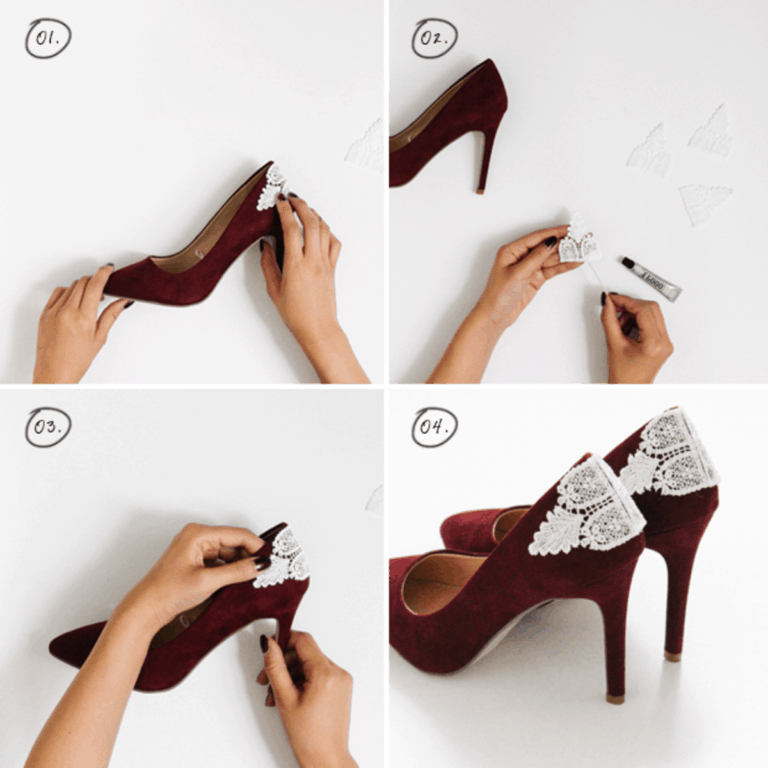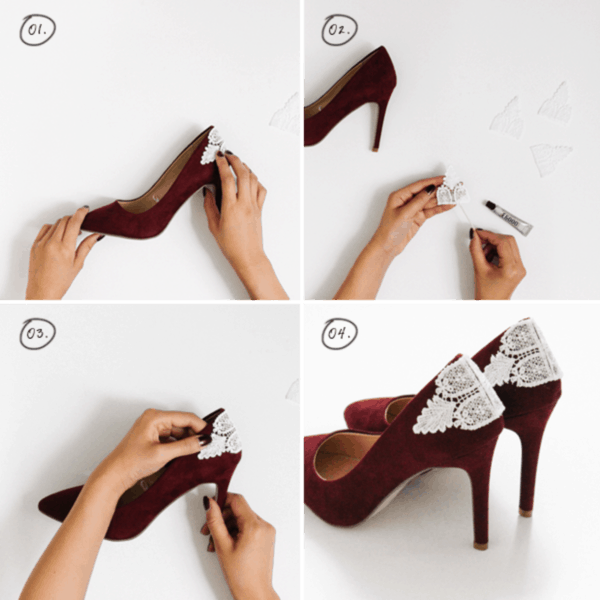 DIY Tassel Heels
Tassels are my favorite way to update my old heels. What about you?