The days when tummy tucks required many weeks of recovery are long gone. Today's technological advancements are allowing you to get the results you want in less time and with less discomfort. Millions of people across the globe are thinking about strategies to enhance their appearance.
A tummy tuck, or abdominoplasty, is a surgical procedure that improves the contours of the abdomen by removing excess skin and fat and tightening the abdominal muscles. There are many approaches to a tummy tuck.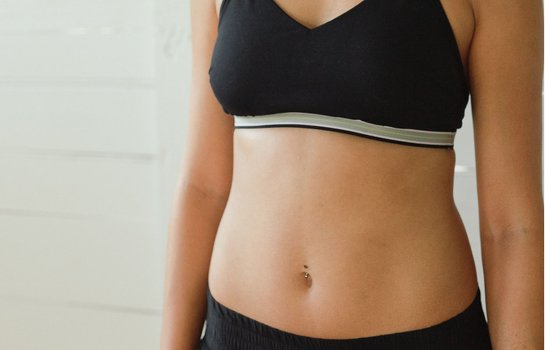 A traditional (or full) procedure, the surgeon usually removes excess skin from above and below your belly button and then pulls the remaining skin and muscles tight, making your abdomen flat while creating a new opening and position for your belly button.
The partial abdominoplasty, more commonly known as the mini tummy tuck, is for people whose trouble spots fall below the belly button only. This makes the procedure ideal for people who want to rid their bellies of a "pooch", tiny bulge or stretch marks in the lower abdominal region only. Mini tummy tucks are often performed as an outpatient surgery and require less downtime for recovery.
The extended tummy tuck is considered when the goals of the procedure are to address the abdomen while simultaneously targeting the flanks and hips. During the procedure, the surgeon tightens the exposed muscles and creates a new navel to match the patient's new body shape. The surgeon may also use liposuction during an extended tummy tuck procedure to achieve the ideal body contour. After excess skin has been trimmed from the abdomen, hips, flanks, and back, the incision will be closed with sutures. This procedure is often ideal for those patients who have had multiple pregnancies or have lost lots of weight, either through diet and exercise or through weight-loss surgery.
Optimal candidates for a tummy tuck are in good health and at a stable weight (dramatic weight changes can affect your result) with excess abdominal skin that hasn't responded to diet or exercise.
The most frequently asked question of people contemplating a tummy tuck is whether they need to lose weight before surgery. Although answers vary by surgeons, most surgeons agree you should be within 10 to 15 pounds of your goal weight.
Tummy tuck surgery results will vary depending on a person's age. For example, a younger patient can expect to see very smooth abdominal skin after abdominoplasty. However, an older patient's skin is typically less elastic than that of a younger person and won't automatically "snap back" to fit the body's new contours.
Patients will generally feel well enough to return to work in 7 to 10 days after surgery. However, most patients may experience midday tiredness for the first week or so. Vigorous exercise and heavy lifting should be postponed for four to six weeks. As the swelling resolves, over the following six to eight weeks, the full benefits of the abdominoplasty will become apparent.