Are you looking for some inspiration for styling your lace clothing? You are in the right place! In this article, we are sharing with you anything you need to know about styling the lace clothing in your wardrobe. And, even more, we are presenting you some of the chicest ways to pair your lace pieces into styling ensembles that will turn heads. Lace is one of the most feminine fabrics ever. If you want to express the feminine side of your personal style, then don't think twice and read the styling tips below. Get inspired by the eye-catching gallery that we have selected especially for you. We leave you to enjoy.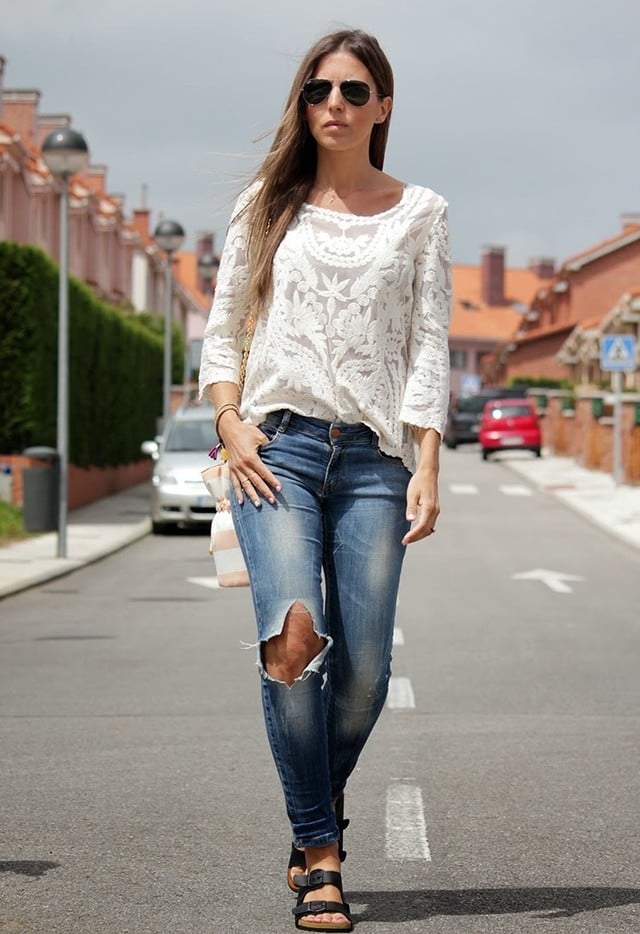 source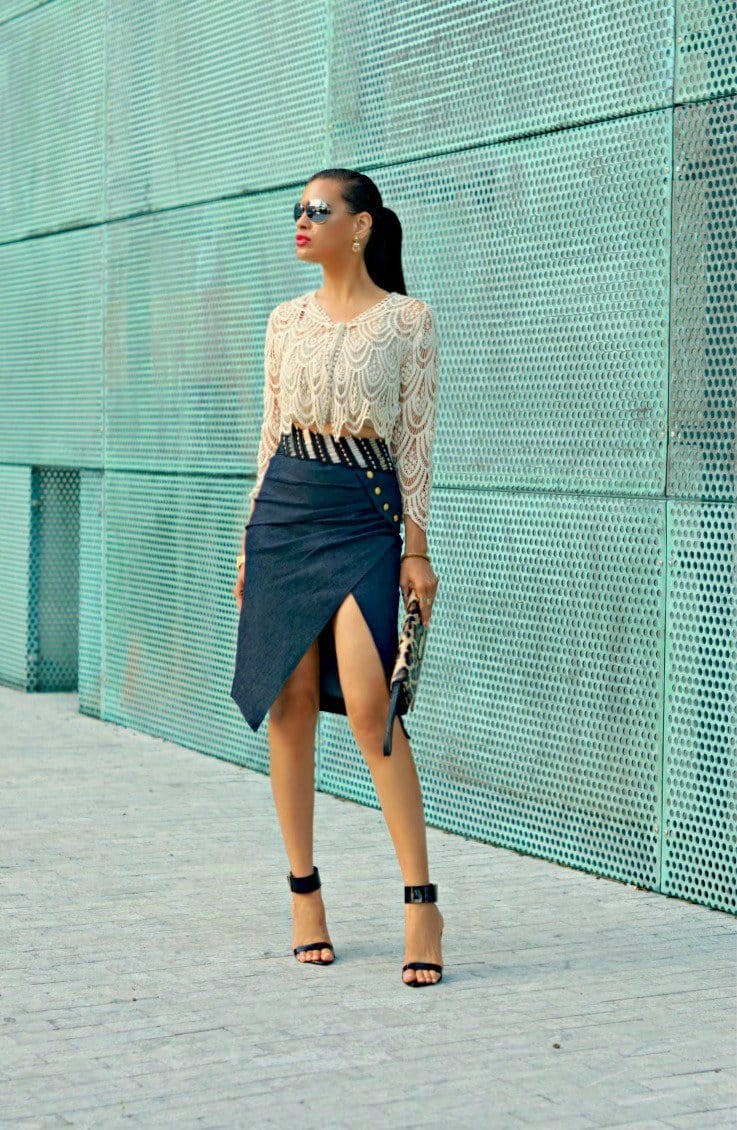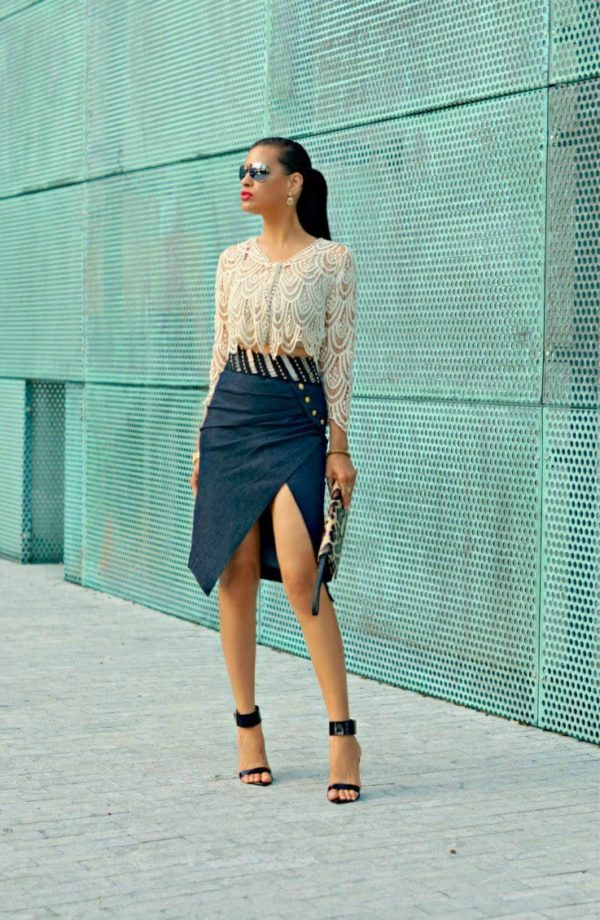 source
Fashion tips for styling lace clothing
Here we are going to list you some of the essential fashion tips that you need to know when styling lace clothing:
If you want to make a statement, always opt for a dress in bright clothes.
Don't miss accessorizing the look. Choose suitable jewelry pieces to accessorize your lace dress attire.
Avoid wearing flats with lace dresses. Instead, always go for a pair of stylish heels or stilettos to complete the outfit.
Do you want to elevate your lace outfit beyond measures? Don't miss adding a nice handbag. The look instantly gets a new dimension.
If styling V-neck lace outfits, try to avoid wearing necklaces. They can ruin even the best lace ensemble!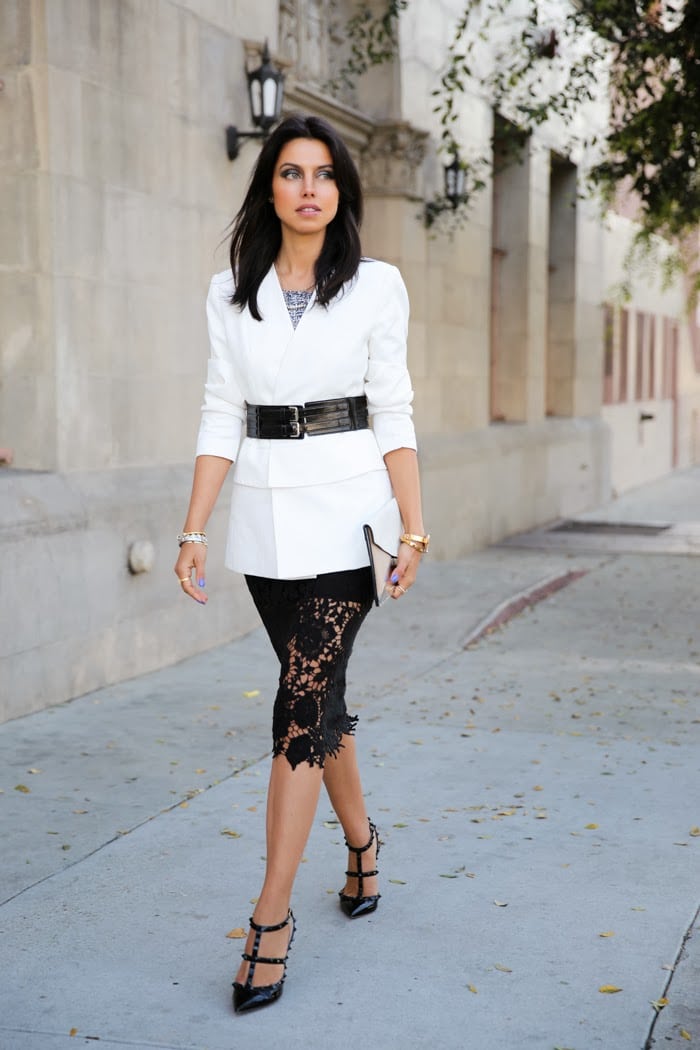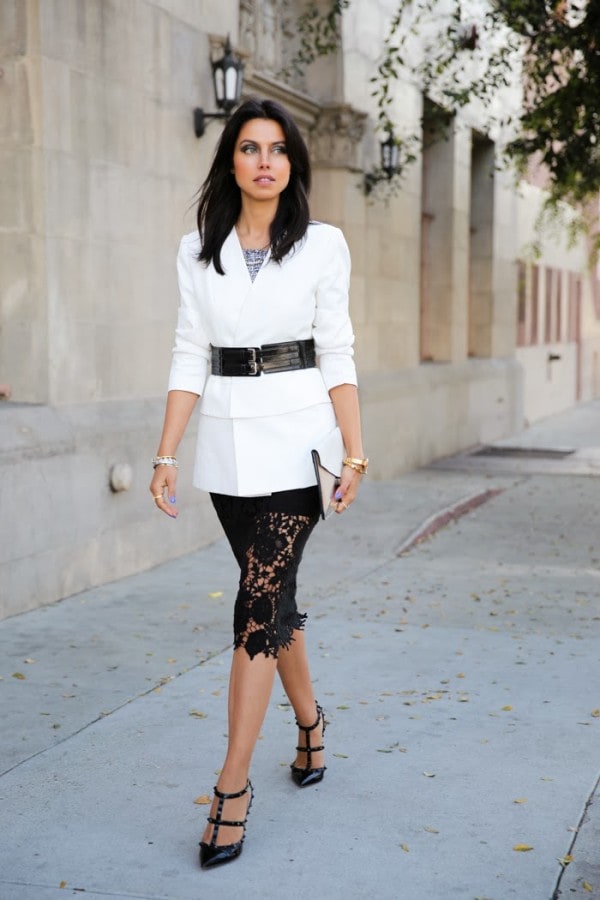 source
How to style lace clothing
Keep scrolling the page to find out the most stylish ways how to wear lace clothing. Get inspired from our gallery below.
Pairing lace clothing with straight cotton pants
Cotton pants are always a perfect choice to beat the burning summer heat. One way to style them is with a lace top. You can opt for a lace crop top and neutral-colored pants. There is something magical in this look. It may be the comfort and the elegancy it brings to you, or whatever else, but there is certainly something special in the combination.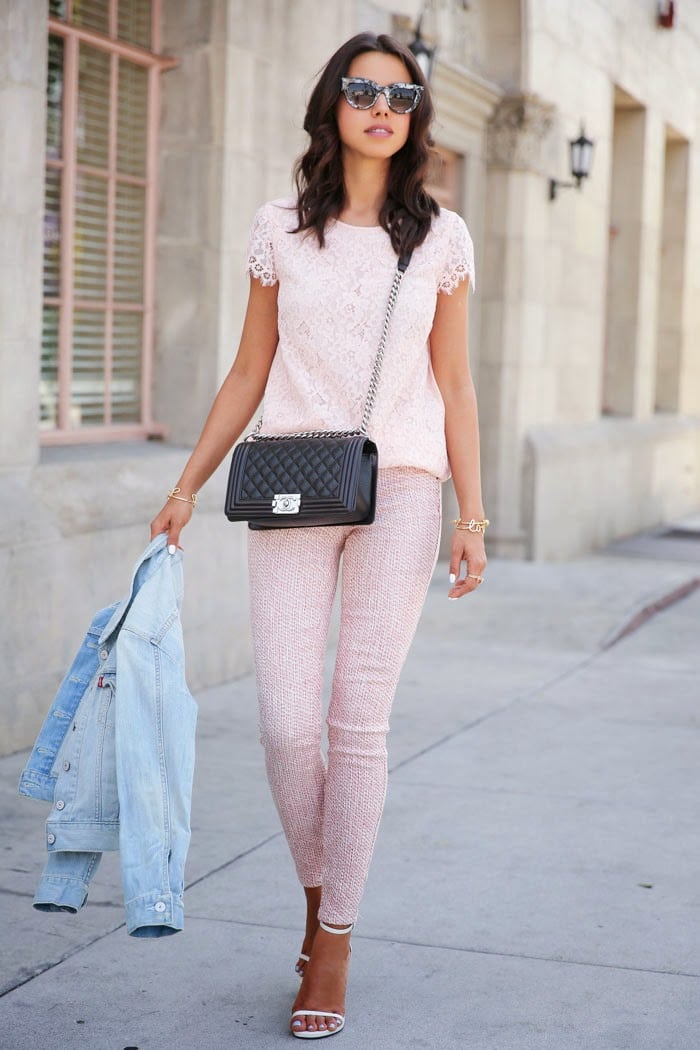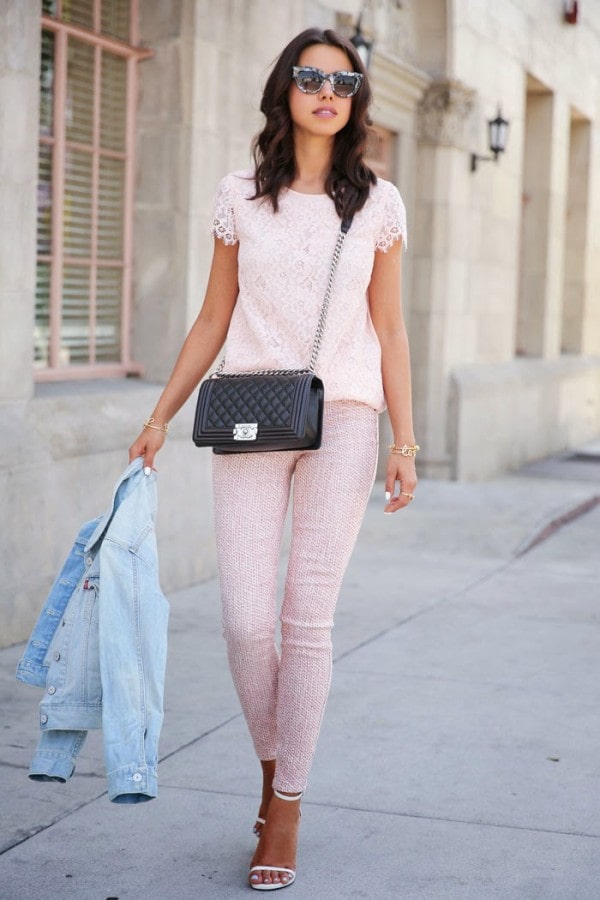 source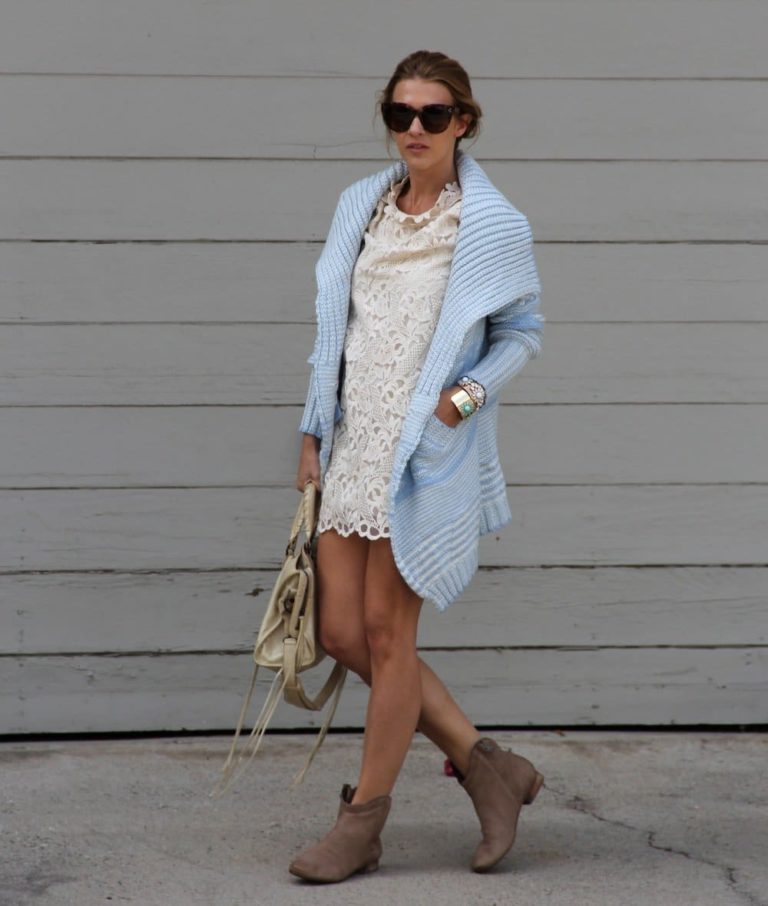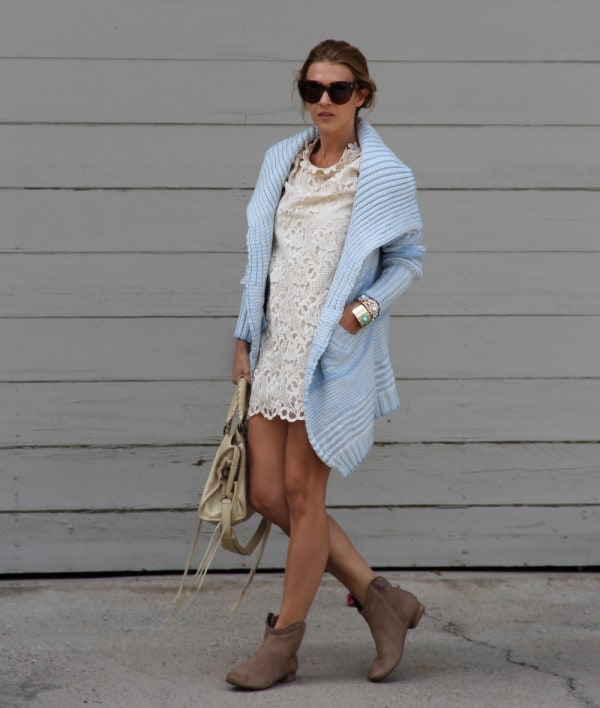 source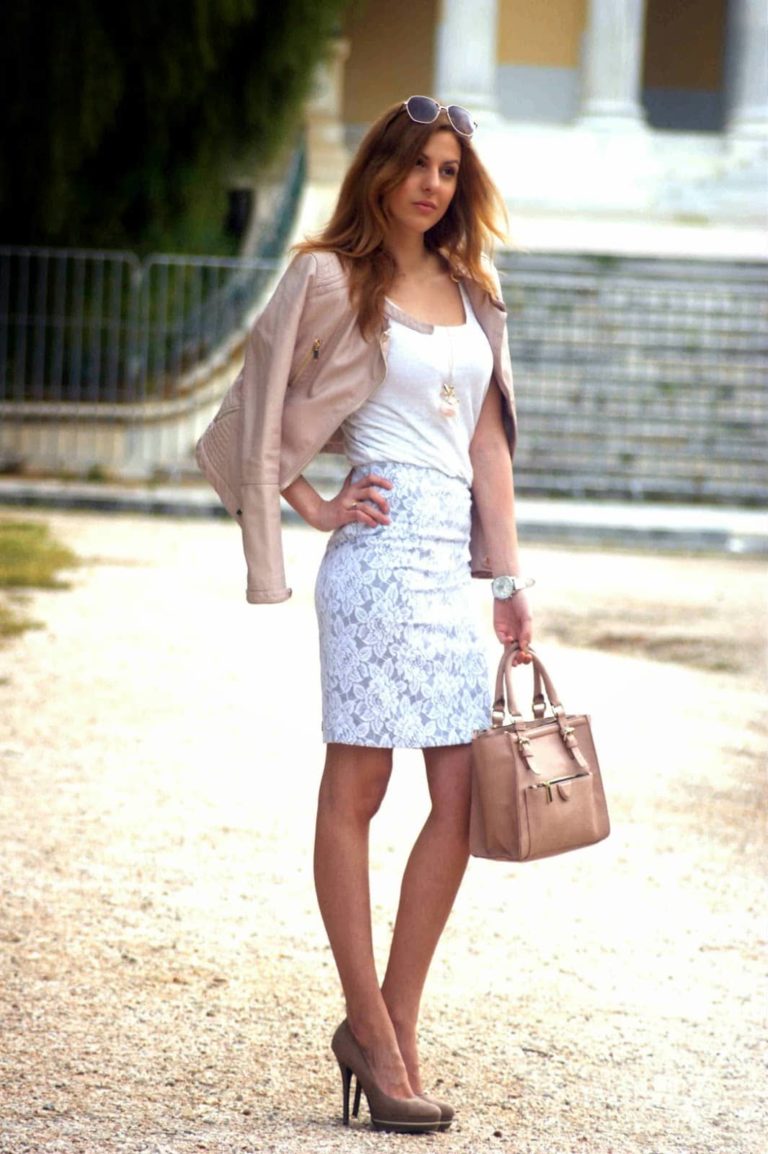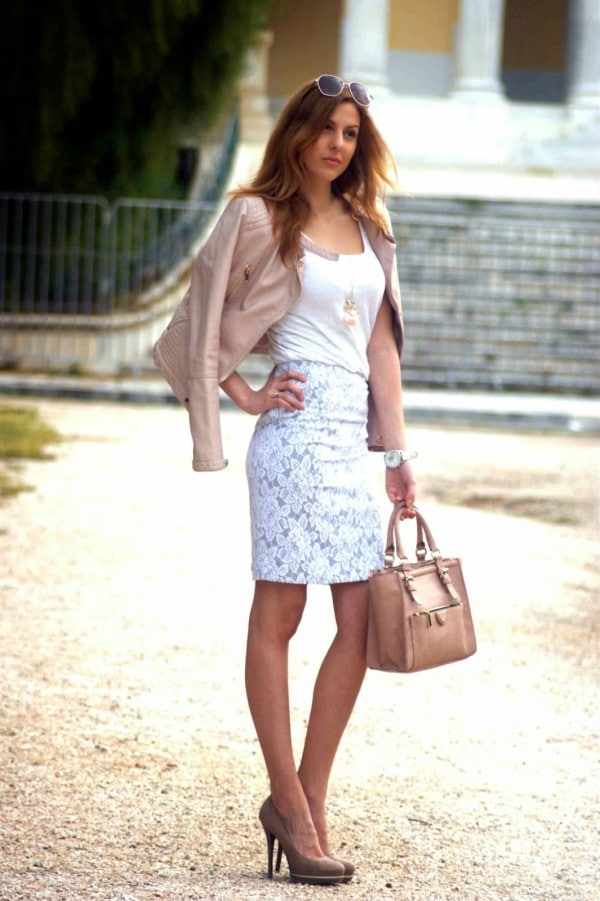 source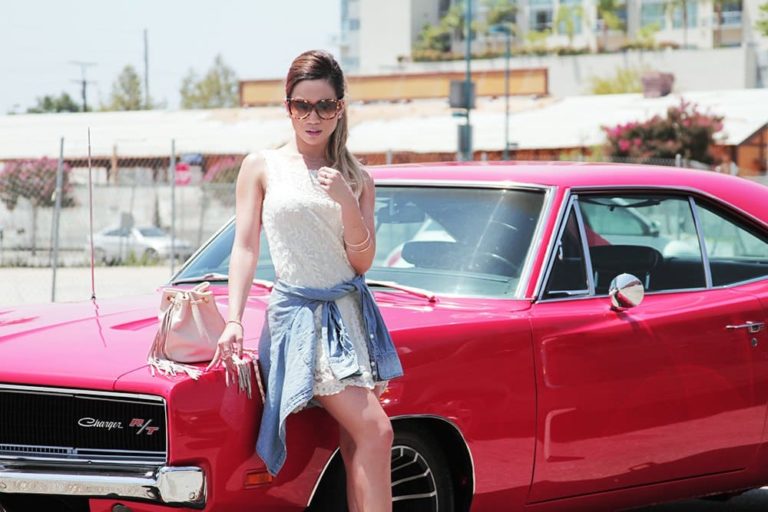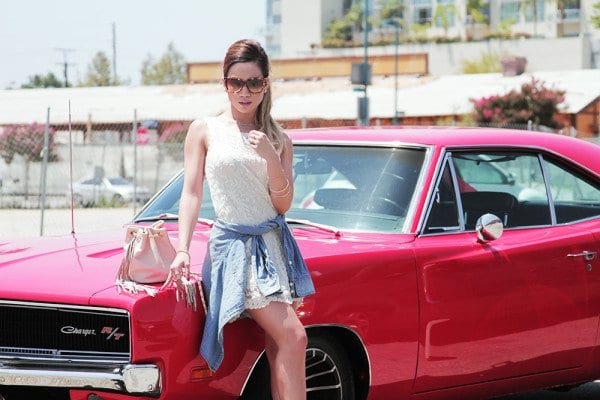 source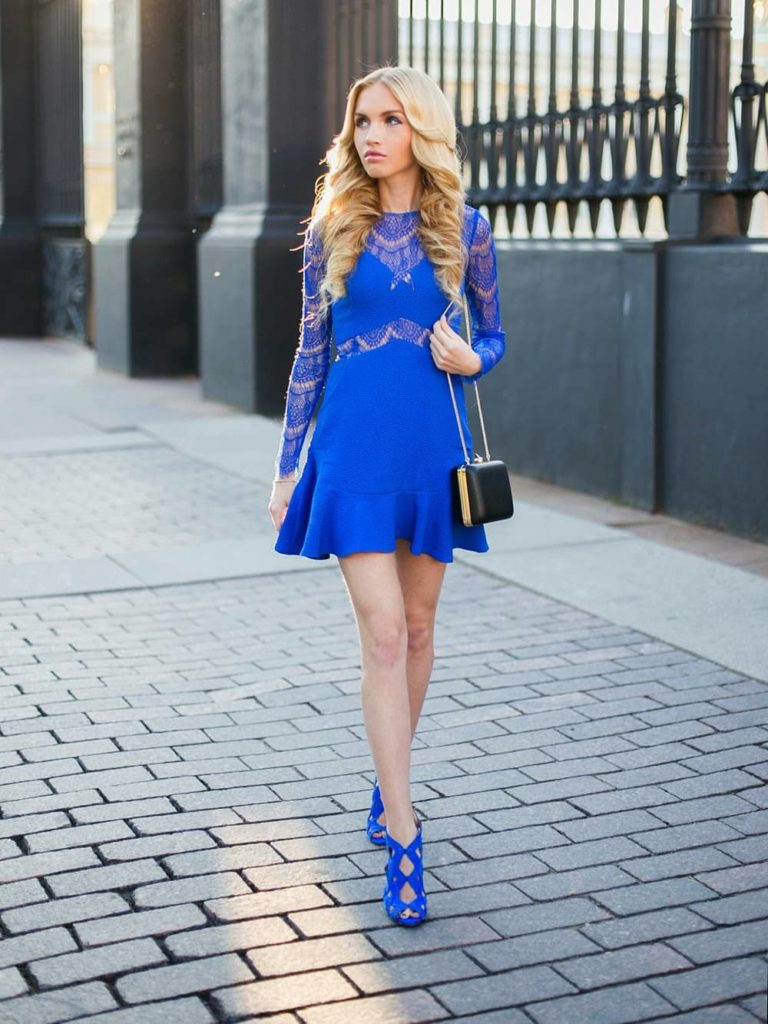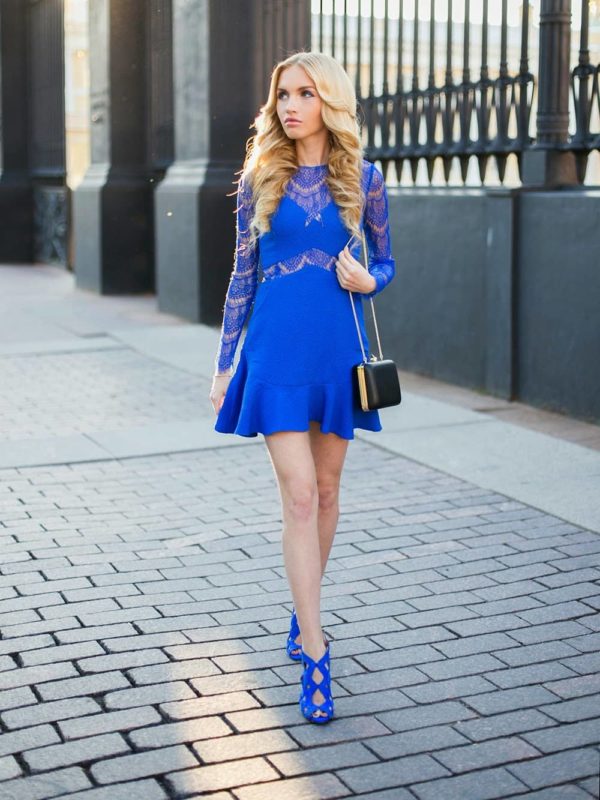 source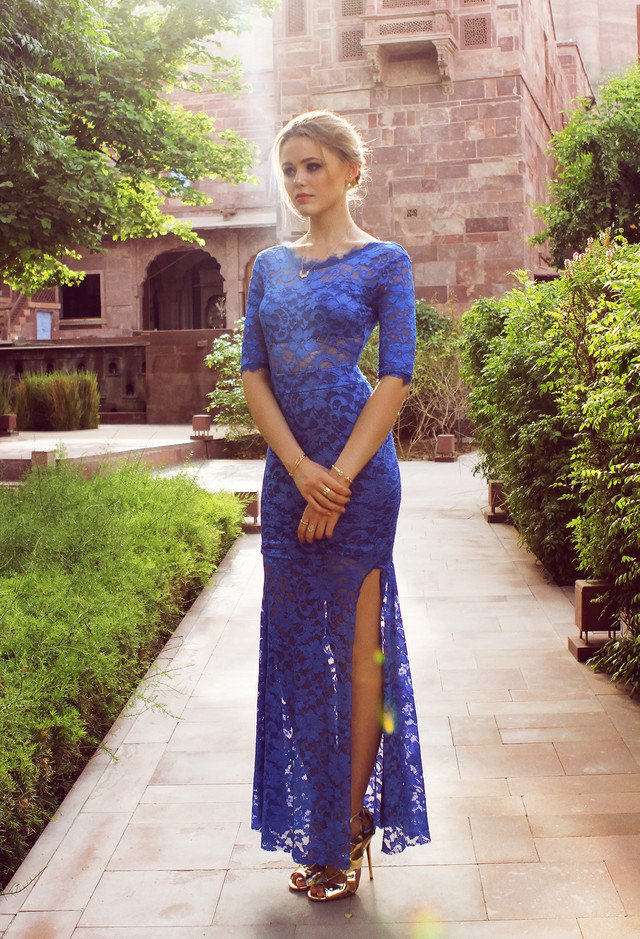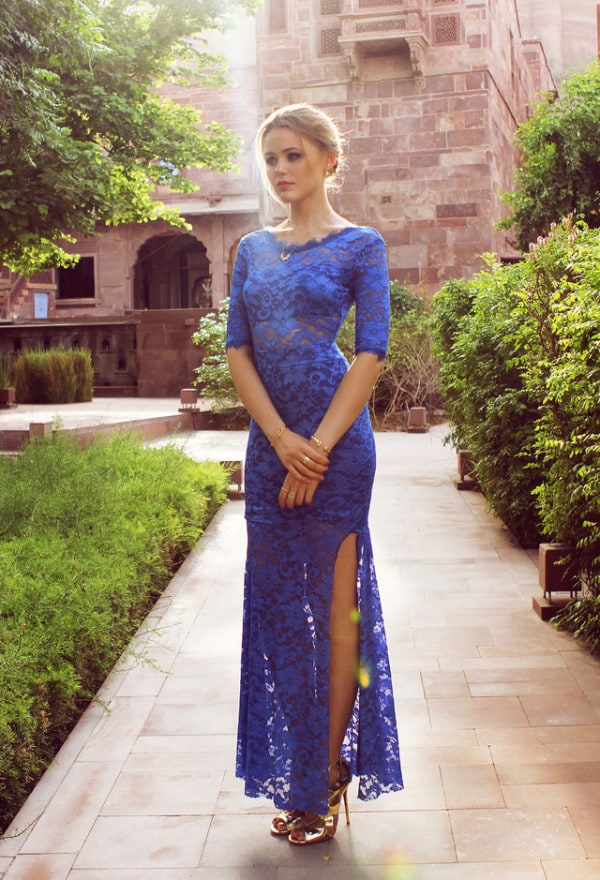 source
Sheer sleeves top with leggings
Leggings are another wardrobe staple that has increased in popularity in the last few years. If you are searching for some inspiring way to wear your lace clothing, then here is a perfect way to do it.  Choose a black lace dress and wear it with leggings under it. This is one of the best ways to style lace pieces during the fall or early spring season when the temperatures can still be cool.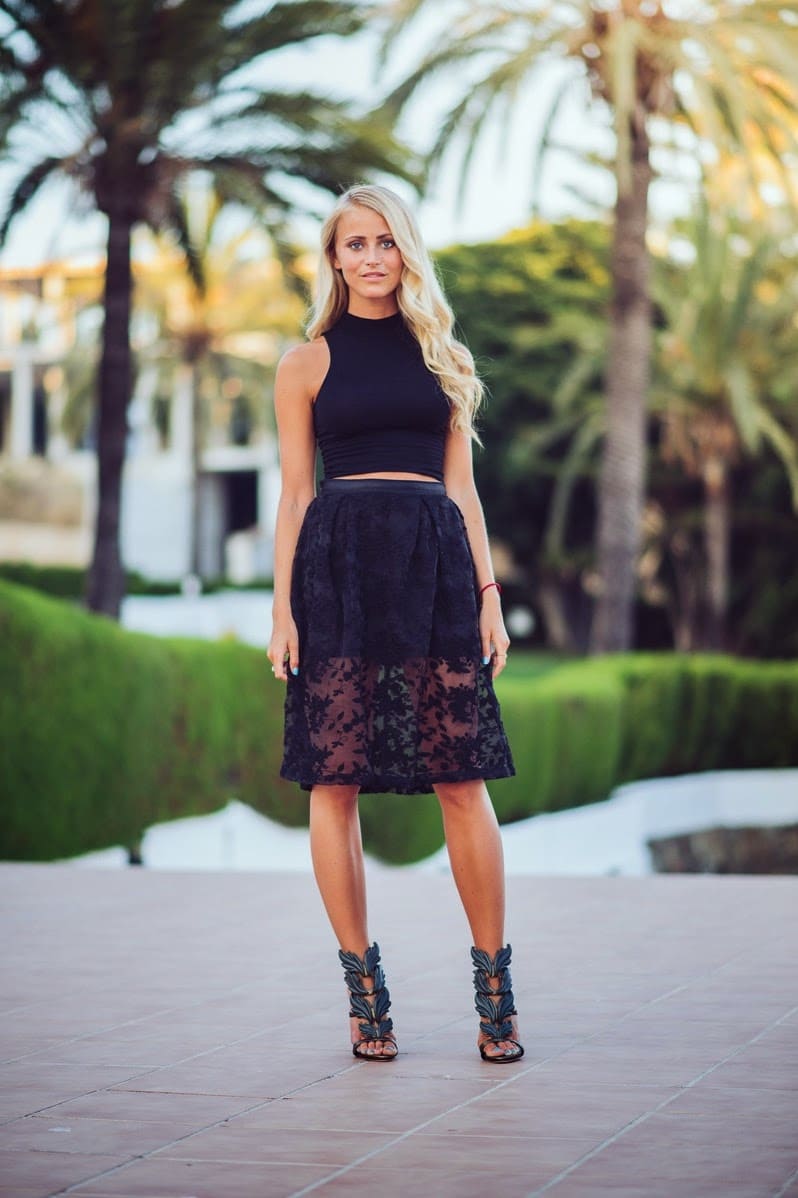 source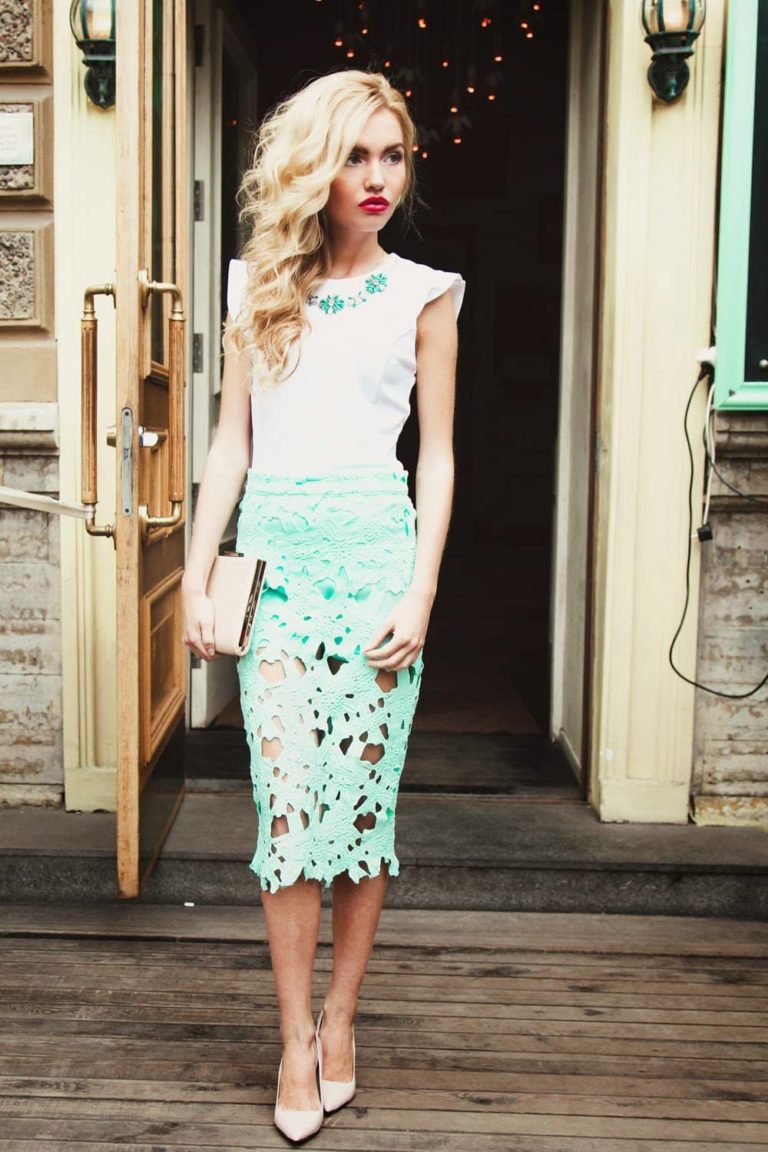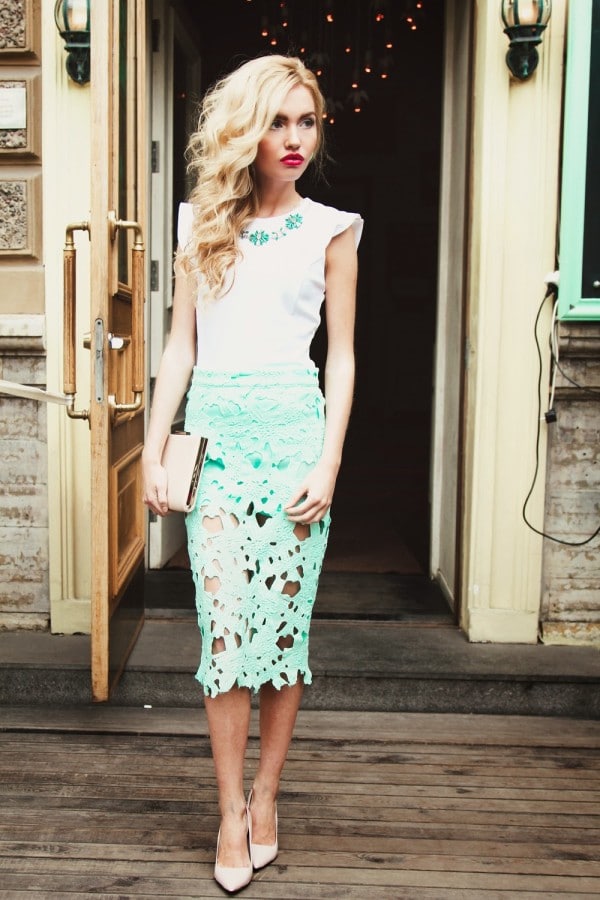 source
Lace jacket outfits
Are you looking for something unique when it comes to lace clothing? There is nothing more unique than a lace jacket. You can style your one over a dull solid dress. The lace jacket can immediately transform your boring look into stylish attire that will turn heads. Go for a choice of contrasting colors to create an even more magical look.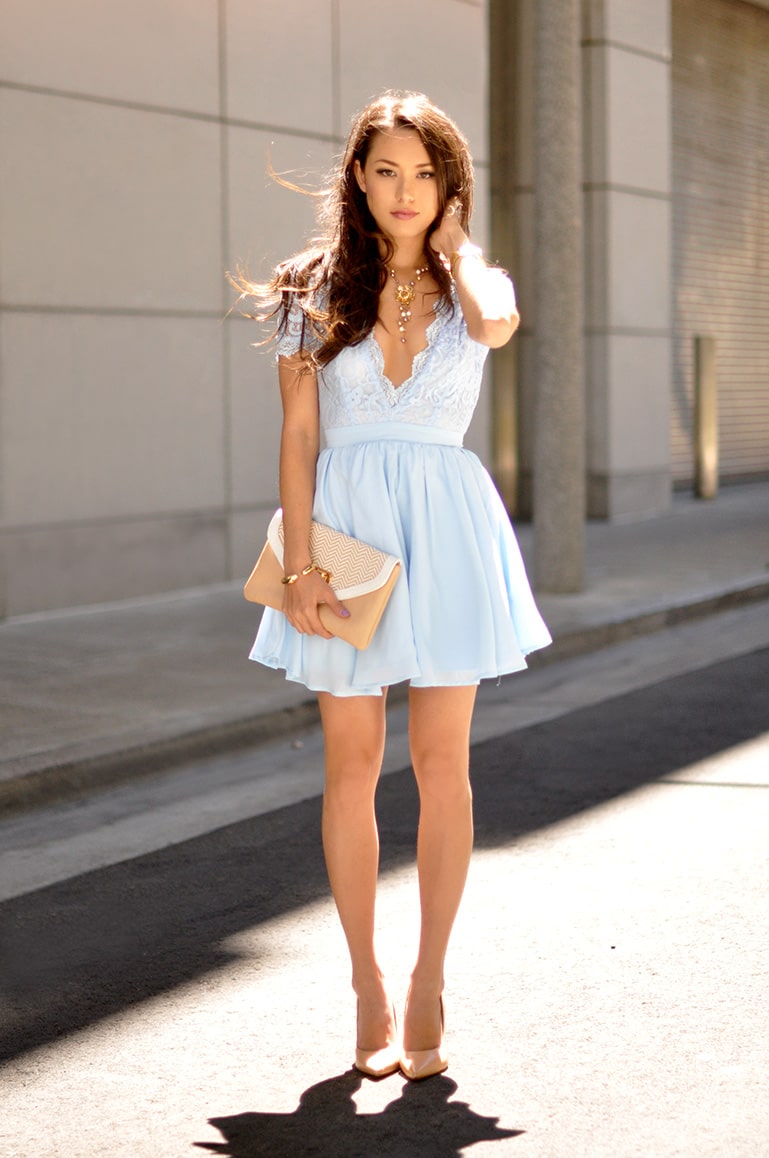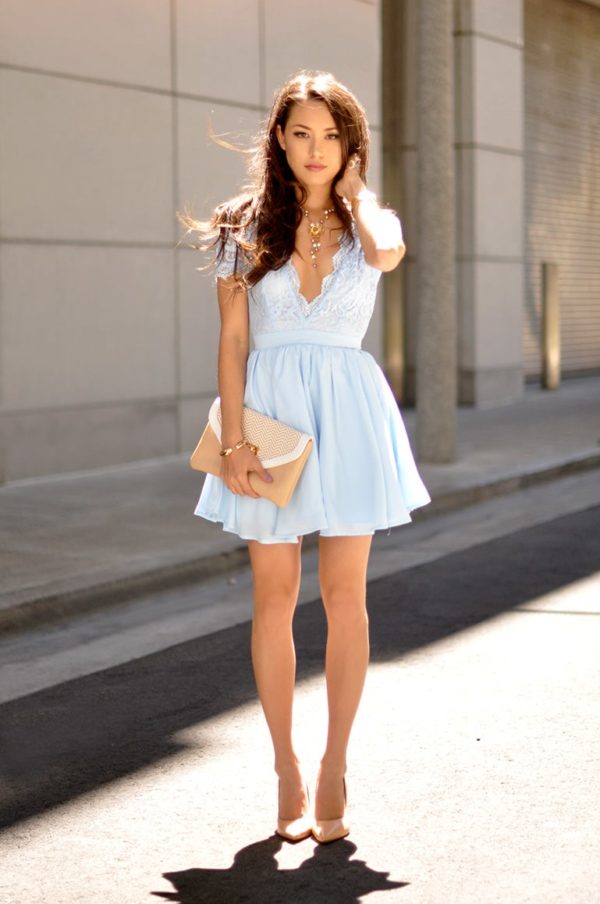 source
Styling a classic little black dress
The little black dress is definitely that must-have staple in every woman's closet. A lace little black dress is a perfect choice if you are shopping for your next black short dress. Lace clothing is always a chic choice for creating party attires. It is the so-known rescuer for the day piece that can help you look effortlessly fashionable. Wear it with some statement accessories and a pair of elegant heels or stilettos.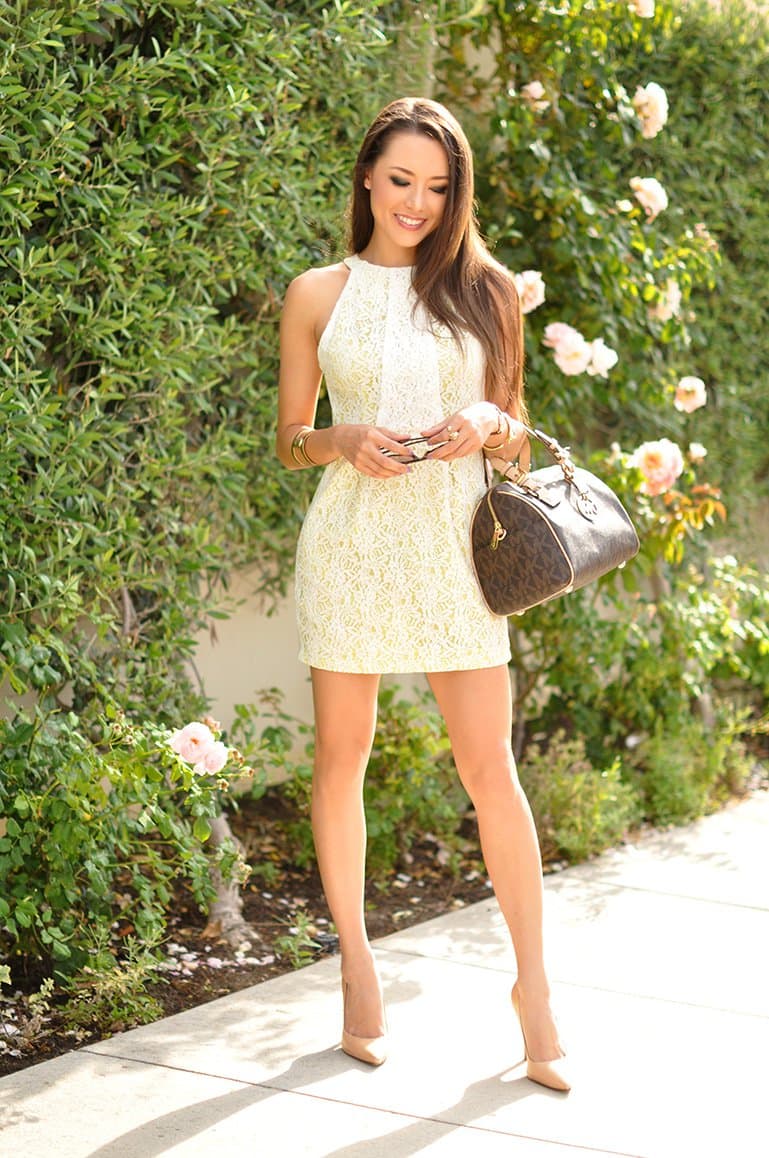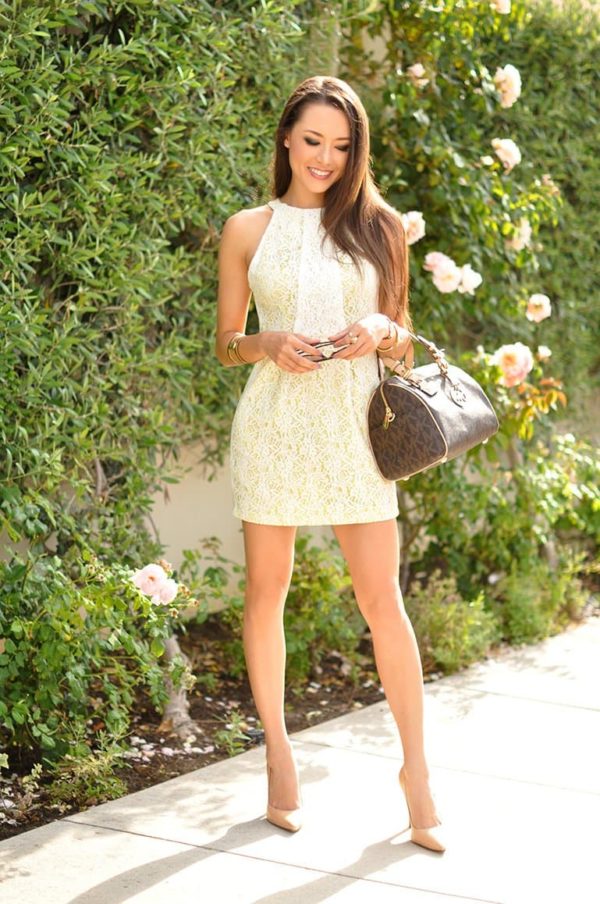 source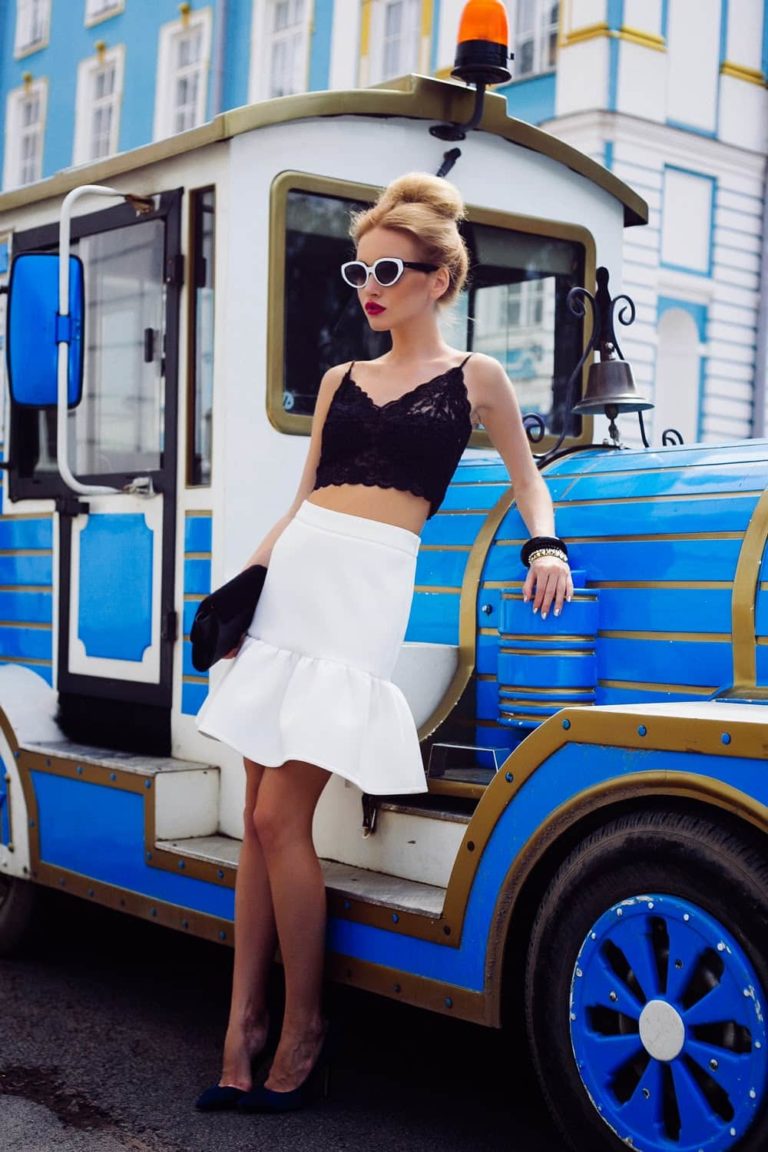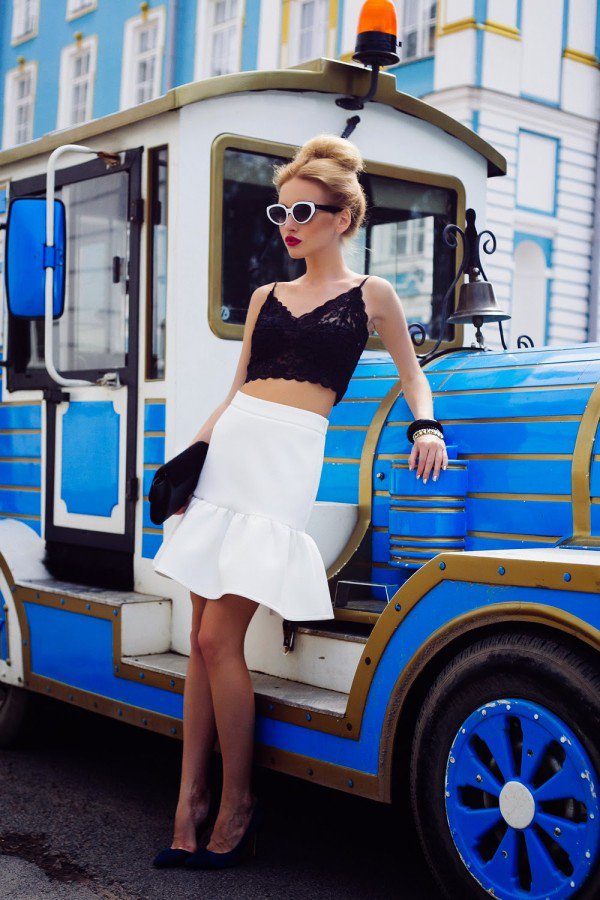 source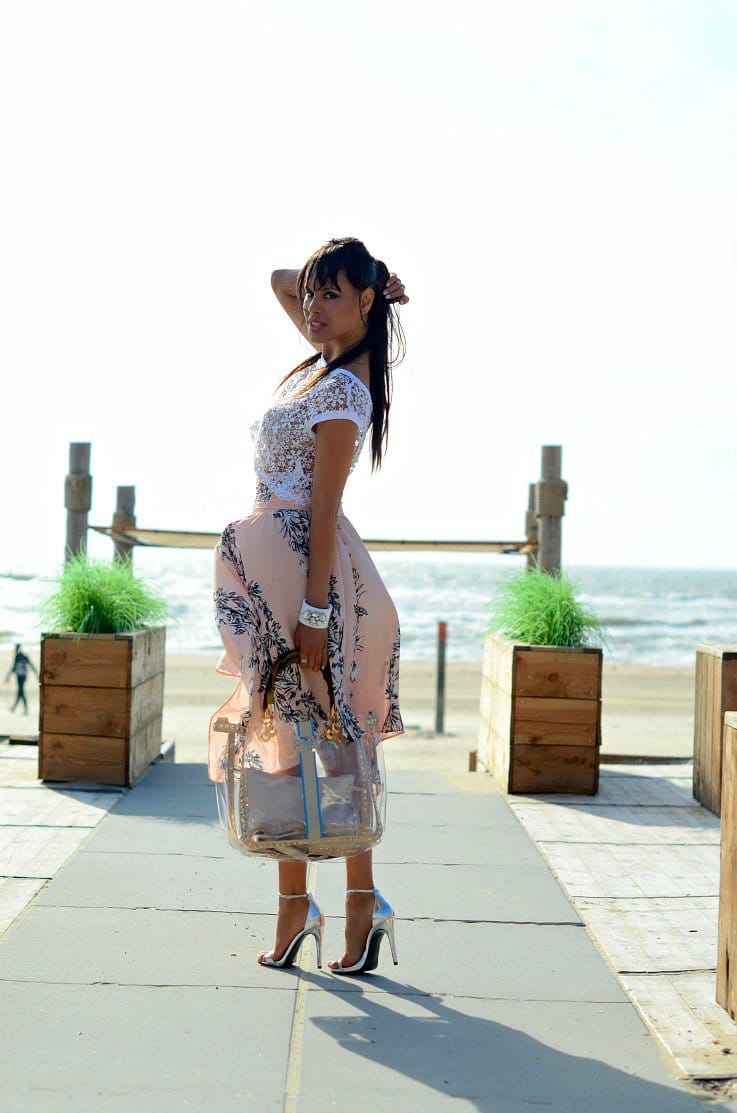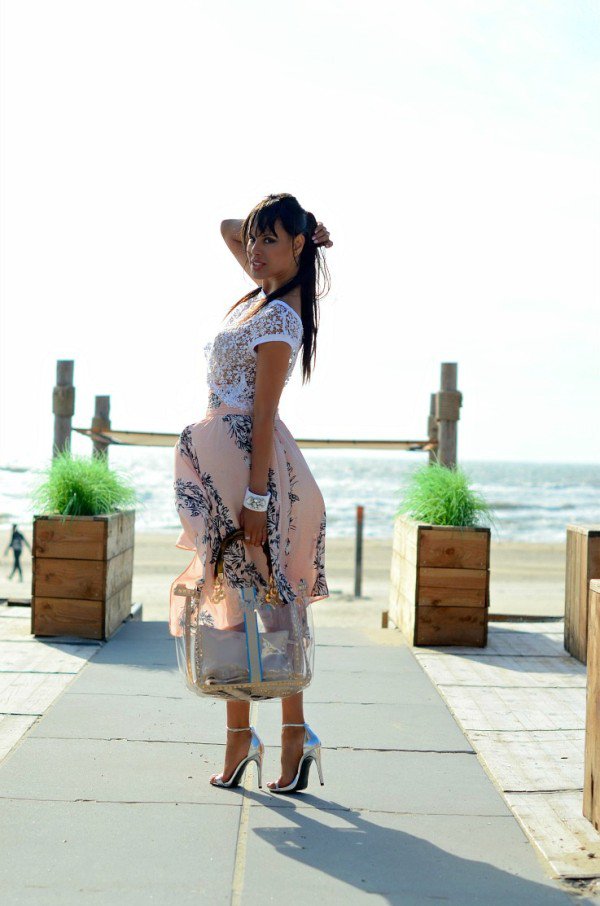 source
Styling lace shirt with a mini pencil skirt
Do you want styling casual attire that you can rock all day long? When it comes to lace clothing pieces that can be worn in the most casual way ever, a lace shirt is definitely on the top of the list. Wear it with a mini pencil skirt and add some gold accessories to make the entire look more stylish.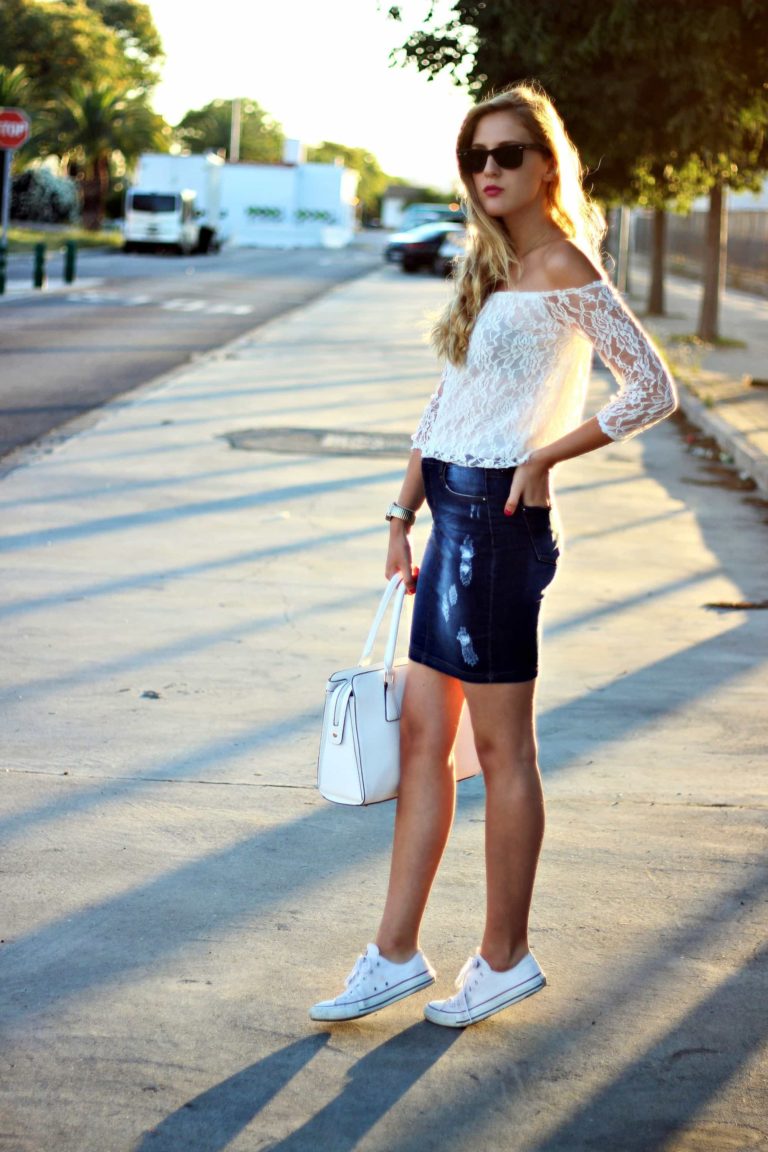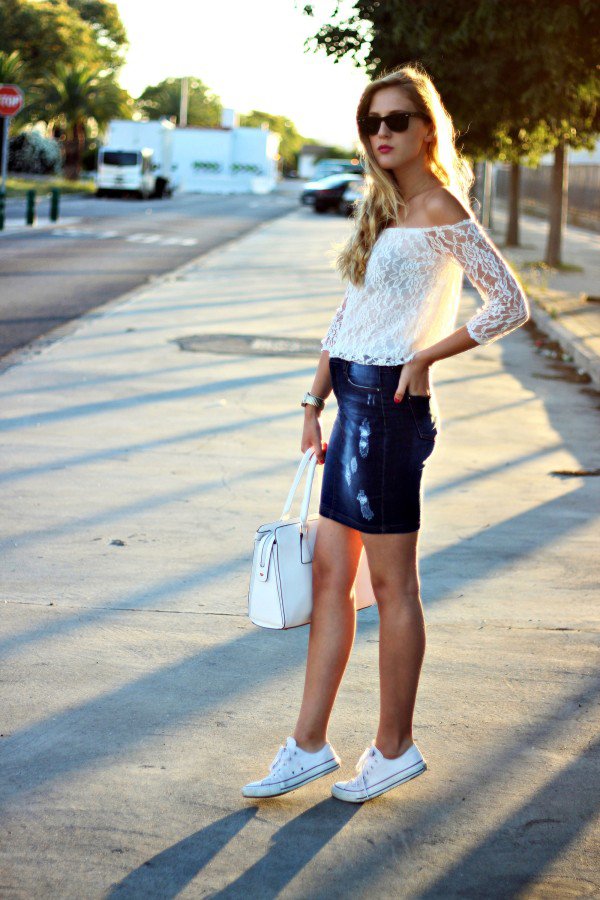 source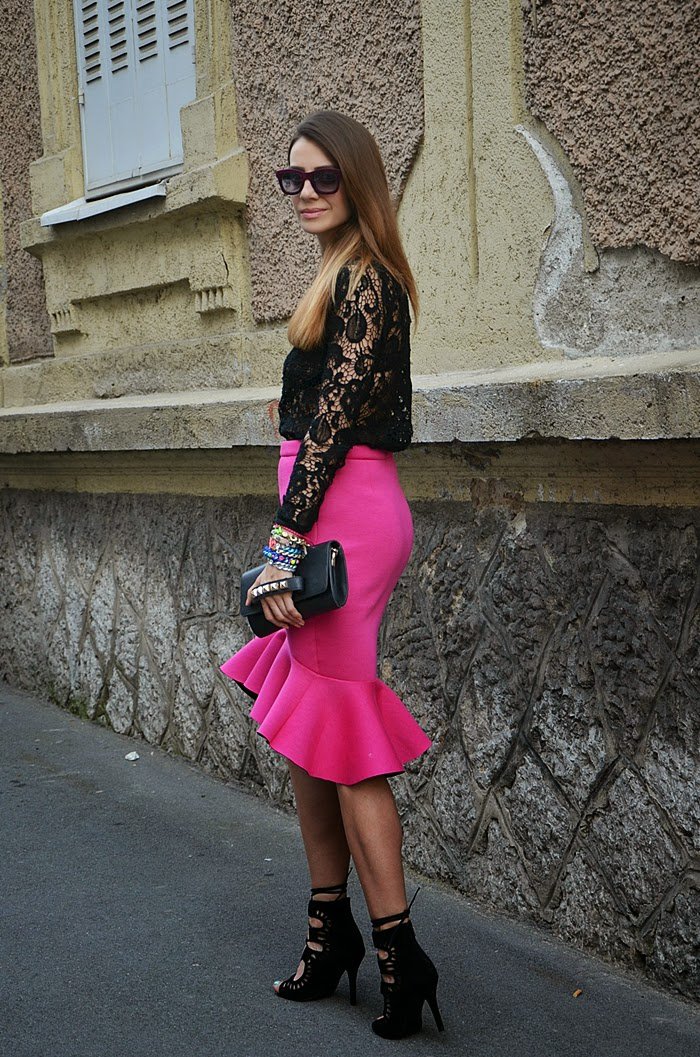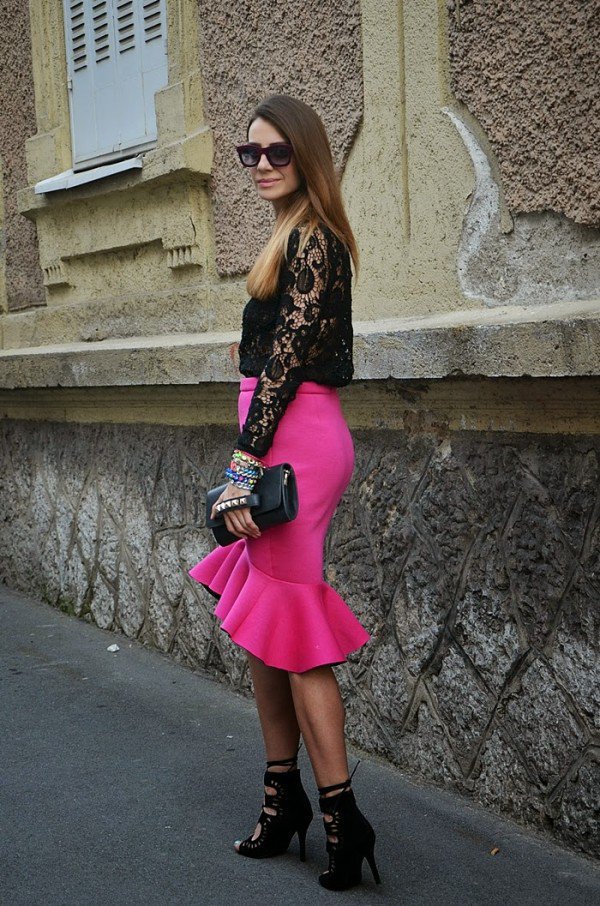 source
The chic skirt outfit
There is nothing that beats skirts when it comes to wardrobe staples that are a woman's favorite choices for styling fashionable outfits. You can wear them no matter the season and no matter the occasion. And there is nothing that beats the sheer lace skirt when it comes to skirts. You can pair your lace skirt in so many different ways. Opt for a button-down white shirt for a more formal look. Or, keep the things casual and chic by wearing them with a crop top or a button-down denim shirt. You can go even chicer and opt for a "head–to–toe" lace clothing look. A lace crop top paired with a lace skirt is always a smart choice for a night out with friends.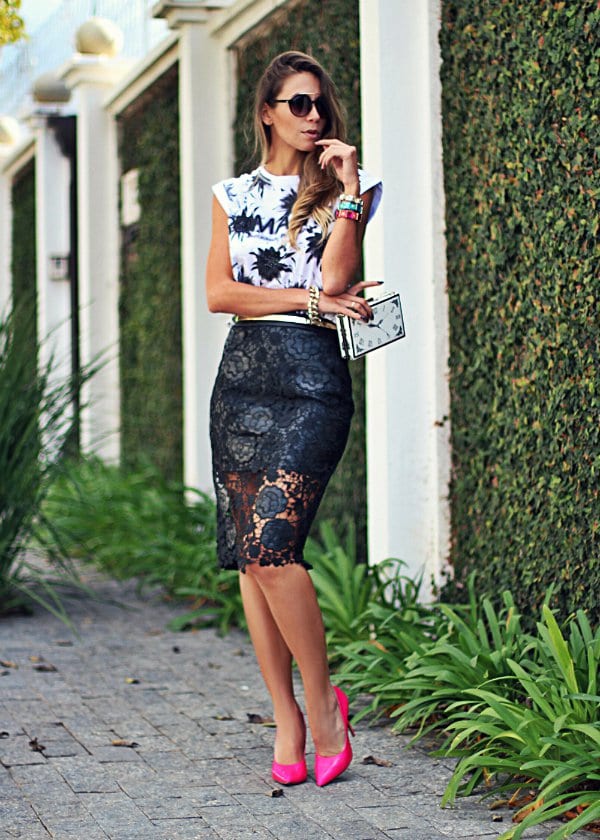 source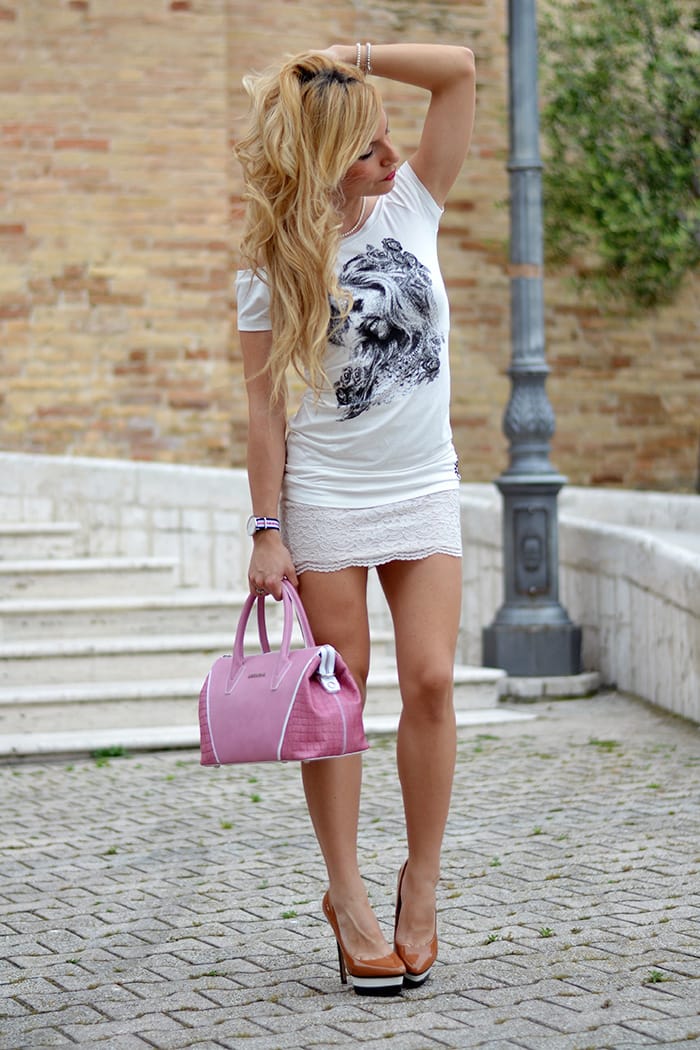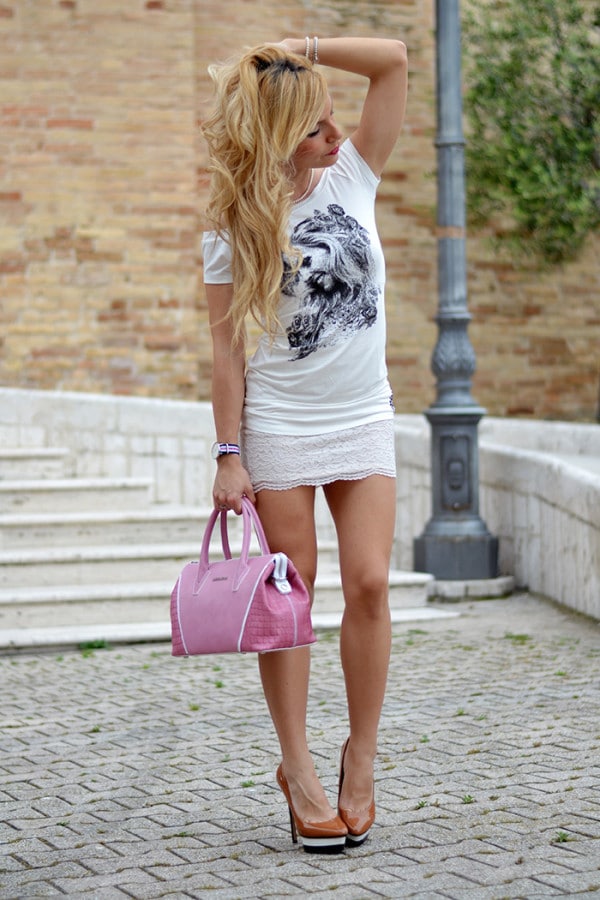 source