When it comes to fashion, patterns and textures only last for a while until new trends appear. However, leather is a timeless material which is perfect for accessories. Any outfit can look much better if you know how to accessorise it, and for every fashion-conscious woman, leather accessories are a must! They are ideal regardless of the time of the year, allowing you to look stunning without requiring much effort – and the style and comfort they provide are unparalleled. Here are ten leather accessories that will enhance your outfit.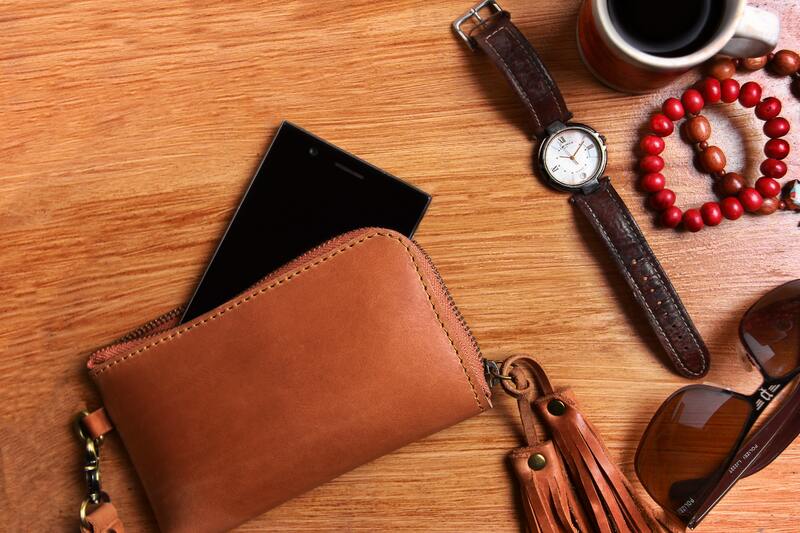 Leather Belt
A leather belt is an essential item to have in your wardrobe because it plays a double role: besides providing support, it also enhances your outfit, thus enabling you to stay practical and classy at the same time. You can combine the leather belt with another accessory made of the same material, such as a bag or a watch. Additionally, a leather belt works best with bright colours, like cream pants or a white blouse, as it helps create a contrast.
Leather Jacket
A leather jacket is a lightweight fashion item you can wear all year round and for nearly any occasion. You can pair it with jeans, a T-shirt, or a dress to create an incredible outfit. Depending on your style and budget, you can find a leather jacket that highlights your best features, so it's impossible to go wrong with this accessory.
Leather Shoes
Female leather shoes are a great addition to your closet, allowing you to make a positive impression by displaying a unique style. Besides traditional leather boots and loafers, you can also wear high-heeled leather shoes, depending on the occasion.
Leather Handbag
A leather handbag is a great way to complement your outfit, and besides allowing you to carry essential items, it also helps you achieve a unique appearance. A handbag is more than just an accessory – it's an expression of your personality and taste. And the best part about leather handbags is that you can choose among different styles and types, such as purses, cross-body bags, etc.
Leather Wallet
Since stuffing your money in your pocket is never a good idea, a wallet is a must-have accessory. A leather wallet is timeless, easy to use and comfortable to hold, so you can carry it in your hand and display an outstanding style.
Leather Watch Straps
When it comes to jewellery, leather only works for specific items, like watch straps, making it the perfect fashion accessory for your collection. Different sizes and styles are available, allowing you to add limitless options to your leather watch straps collection.
Leather Sunglass Case
As a fashionista, you probably have many luxury sunglasses that require protection, so it's worth investing in a leather case. Suppose you're a business lady; you can opt for an elegant leather sunglass case with a soft fabric.
Leather Travel Makeup Bag
A leather travel makeup bag is a practical item as it allows you to store your brushes and palettes easily. Besides durability, it also offers an appealing and elegant appearance, so you can turn heads on business trips.
Multipurpose Leather Travel Organizer
Suppose you travel a lot; investing in a leather travel organiser is a great way to save time and stay organised. Moreover, it will complement your other travel bags, enhancing your clothing between flights.
Leather Jewellery Case
You can hardly imagine your life without luxury jewellery if you are an aesthete by nature. Therefore, you must invest in a leather jewellery case, which is soft to the touch and will protect your jewels as no other organiser can.
Last words
Leather accessories provide an extra flair to your look by oozing professionalism and charm. However, it's best to keep it simple and limit your options to a few colours instead of getting sloppy with accessories.