Flowers are associated with spring and summer but when we talk in fashion terms we can see and wear them all year round. You don't have to limit yourselves and wear them during the warm months only cause there are plenty of ways to rock the floral pattern in winter too. Have you been wondering how to pair and combine your floral clothing pieces with the rest of the winter clothes? In this article I'm going to share with you some Lively Floral Winter Outfits That Will Get Your Energy Level Up. These vibrant motifs will make us feel good during the cold and freezing months and there's not a reason why you should bloom this winter. Check them out and get your inspiration boosted!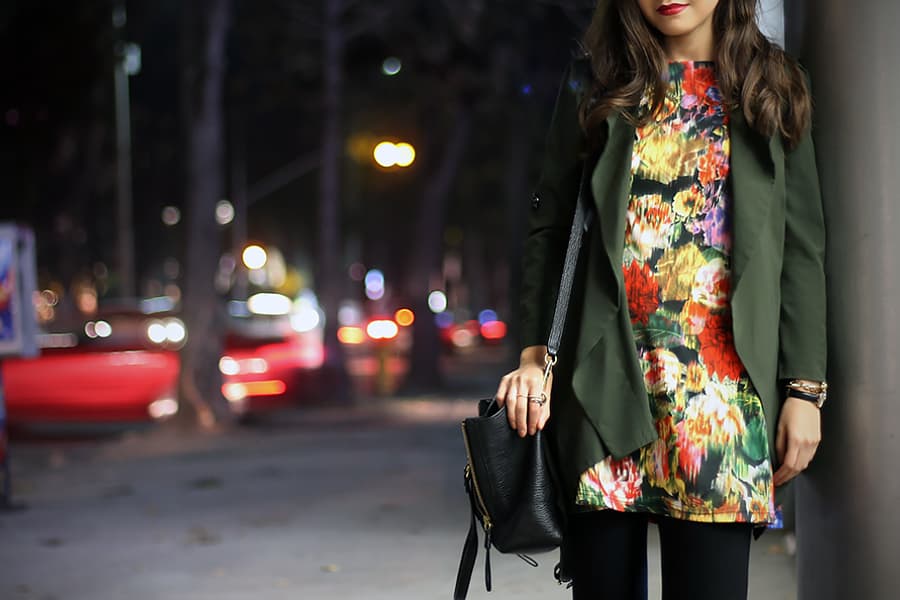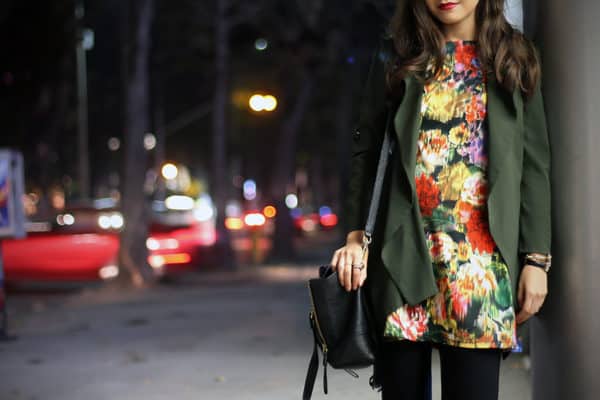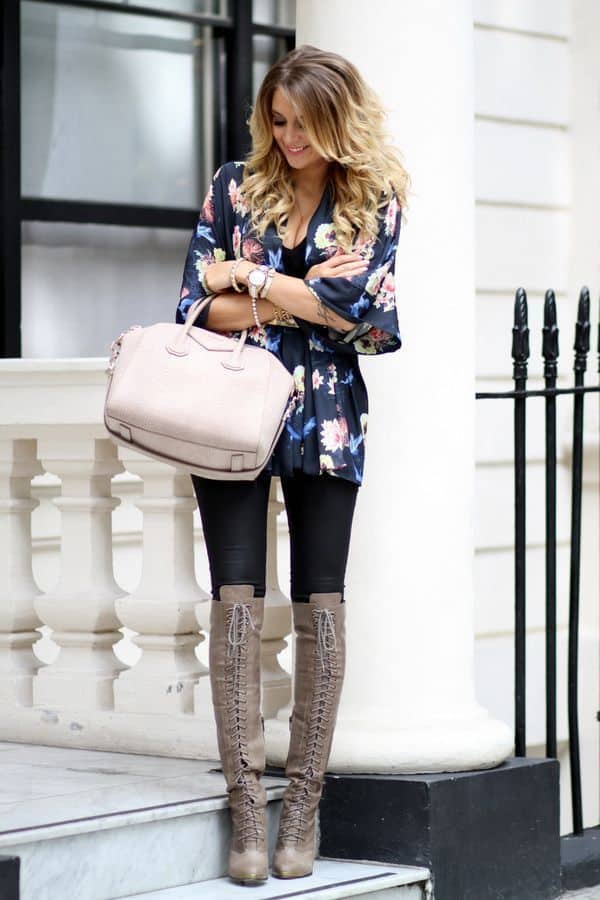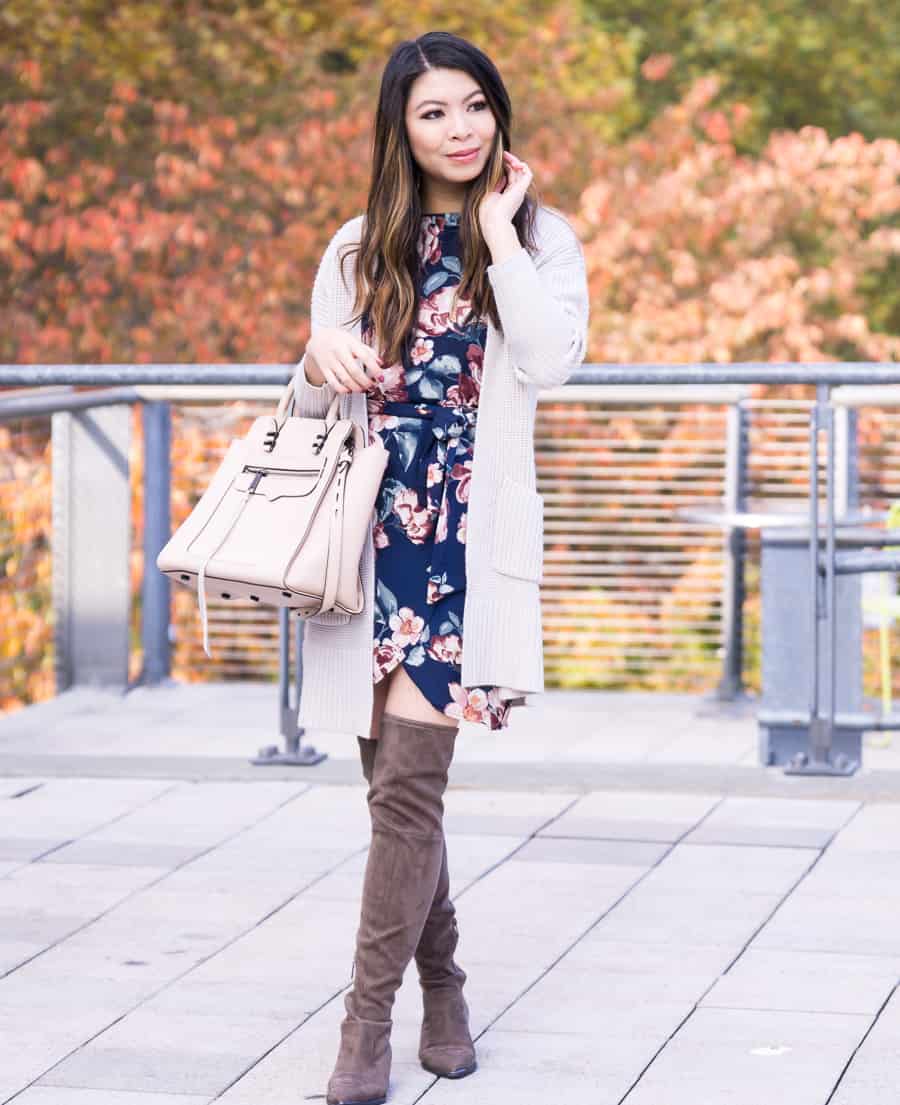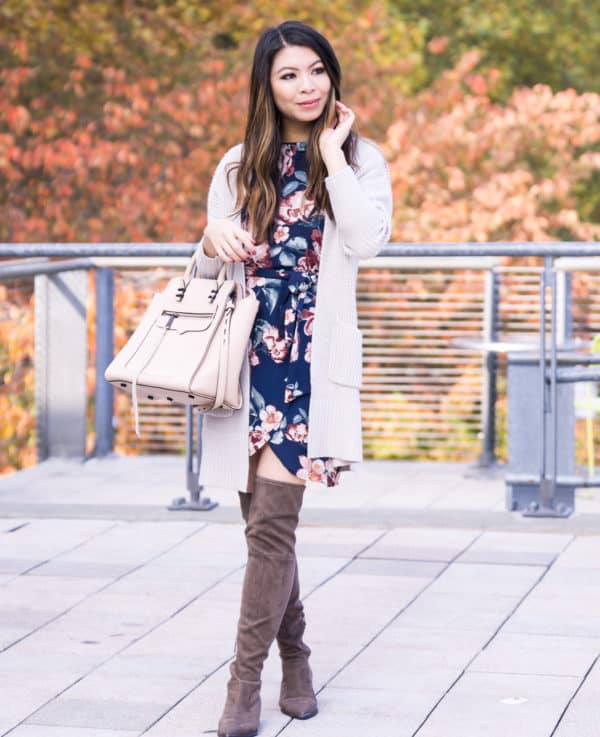 The very important key to an excellent-styled floral outfit in winter is to keep the flowers dark. Keep the bright tones for spring and summer, and now embrace the darker ones.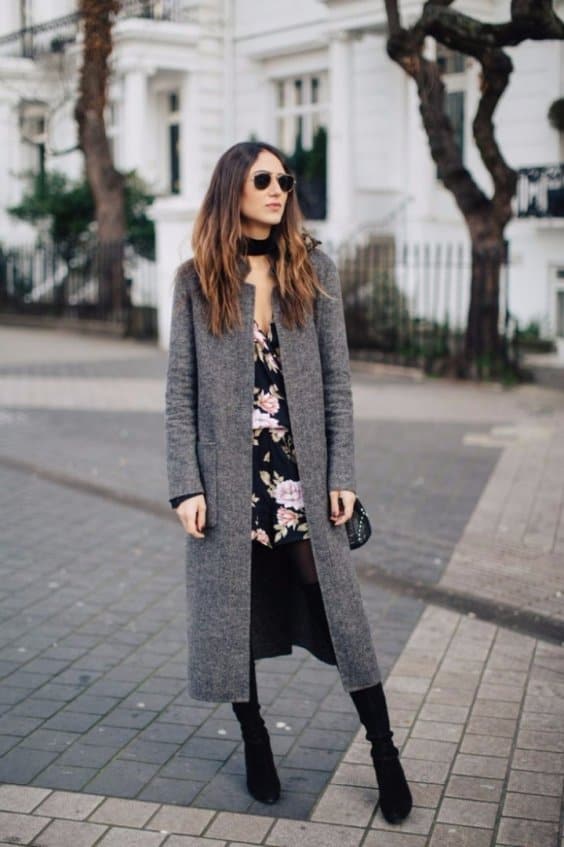 Long-sleeved floral dresses are just perfect for the winter months. Make sure you get yourselves some winter tights that will keep you warm, so you can enjoy wearing dresses even more.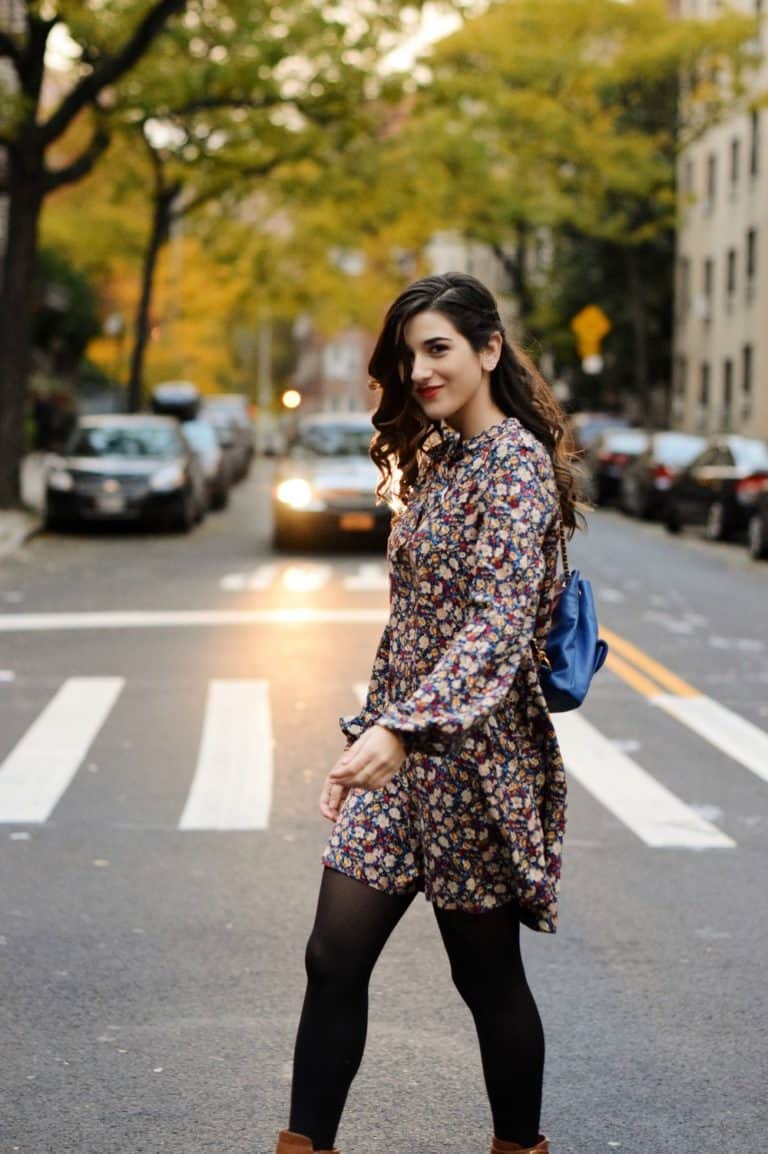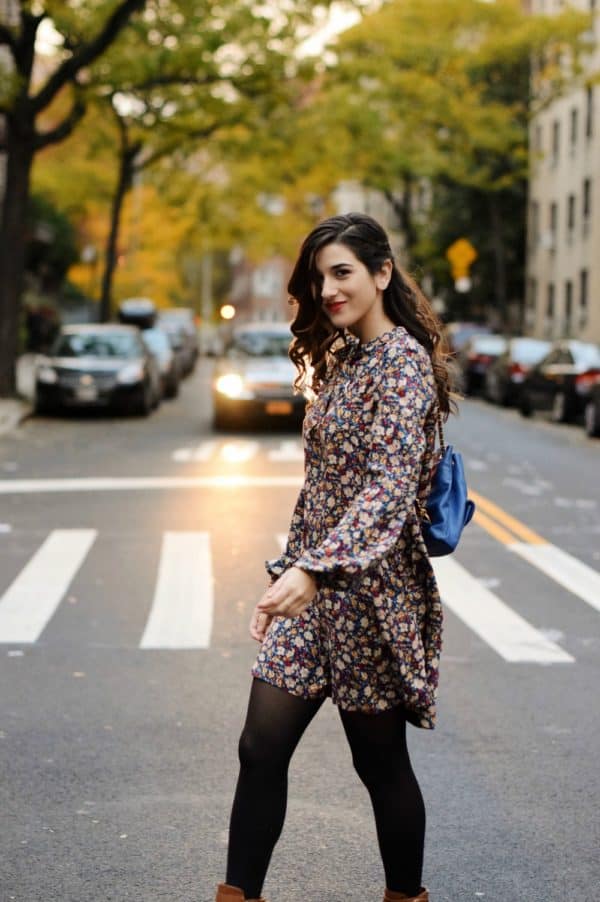 Do you have a yellow sweater? It will look great when paired with your floral pants, so create a stylish look with ease. When it comes to choosing the matching footwear, make sure you choose your shoes according to the occasion. If it's a more formal events put on your heels, and if it's a casual one feel free to wear your boots.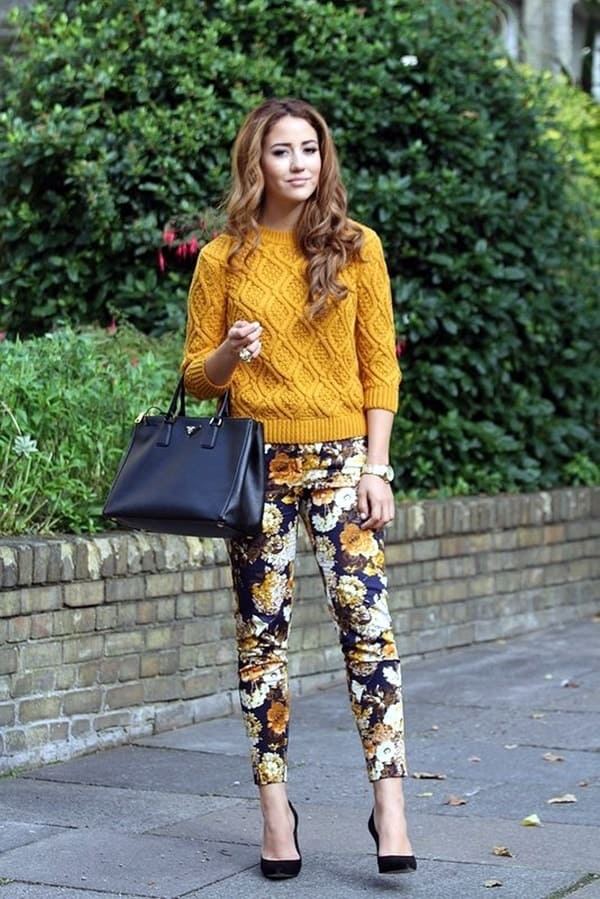 What do you say about over-the-knee boots in combo with your favorite floral dress? I say it's a wonderful outfits that will put you in the center of attention and will get all eyes on you.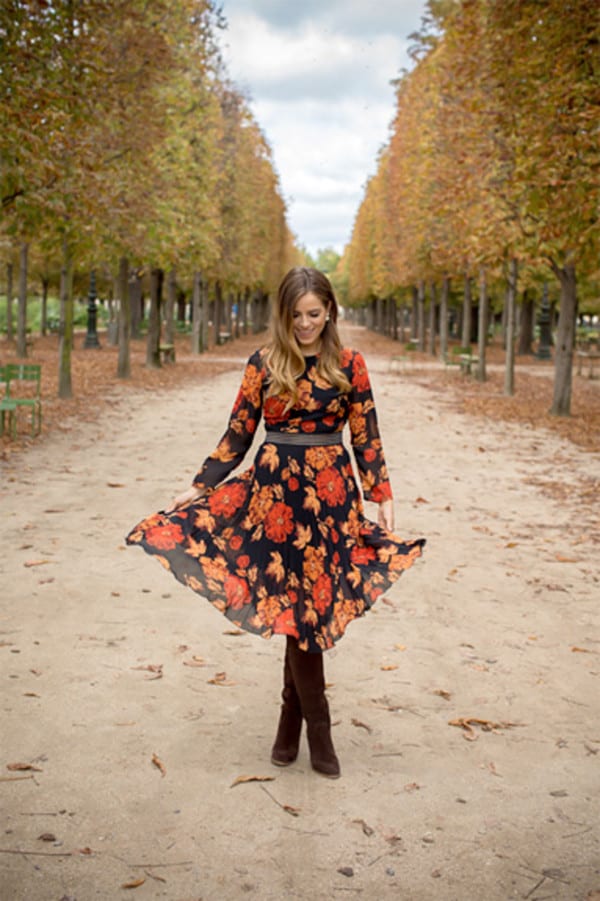 Pair your floral skirt with your lace blouse, and if you are feeling the chill in the air dress up your look with a warm cardigan. Dressing in layers is a smart way to go during these winter days.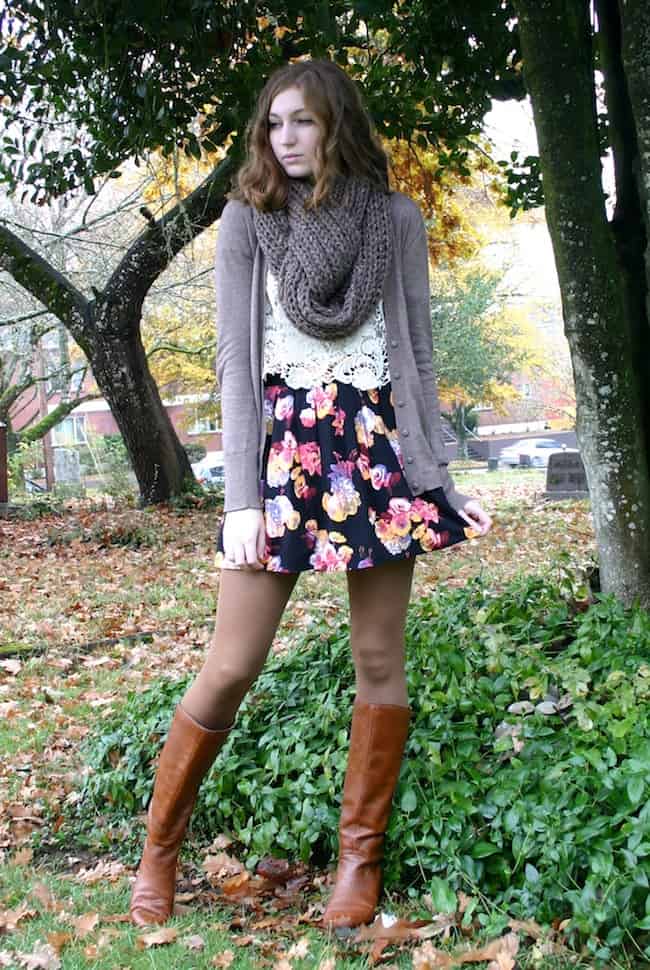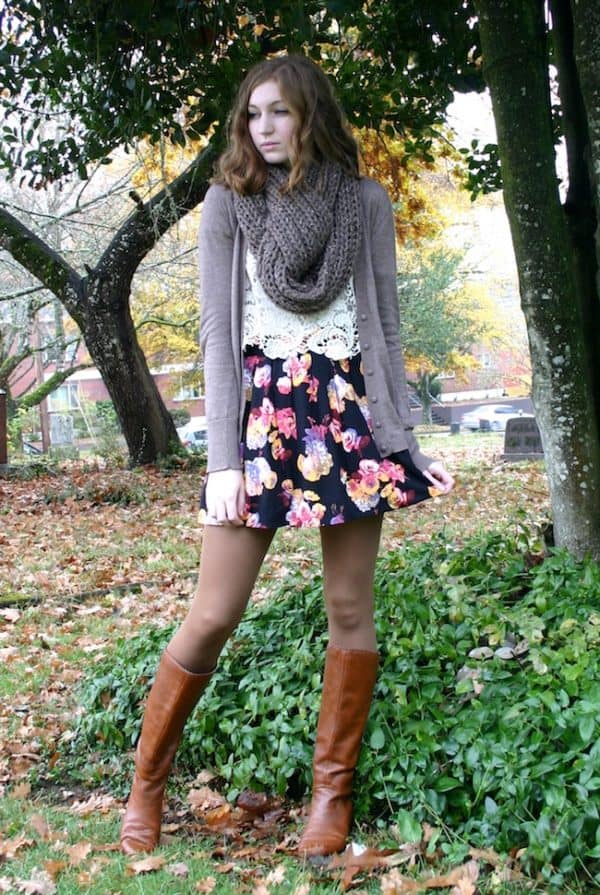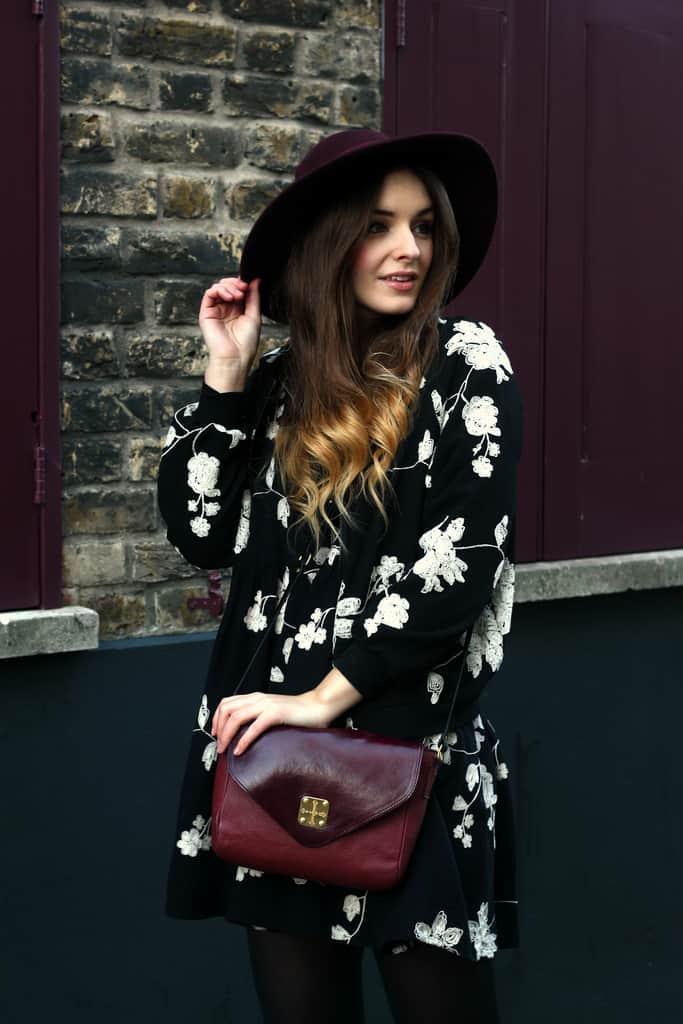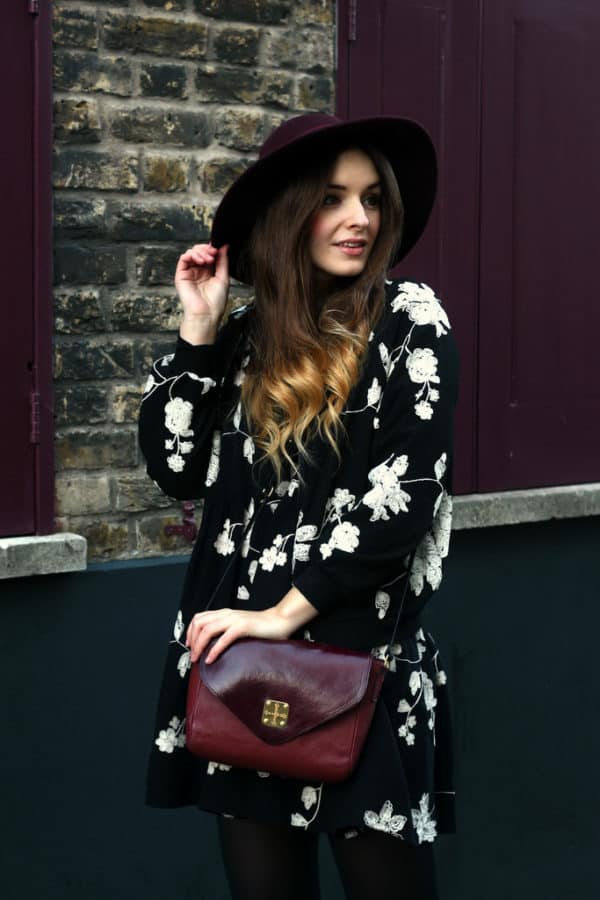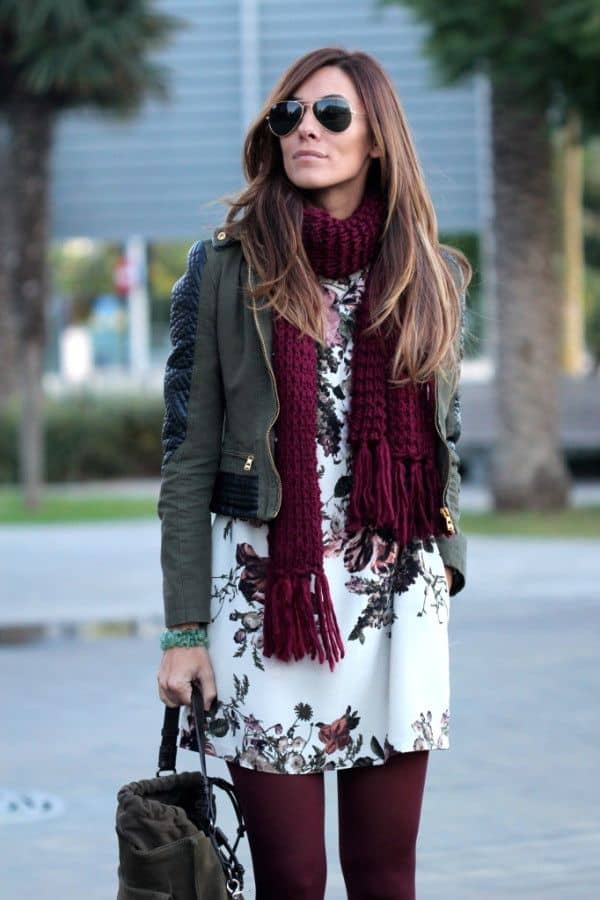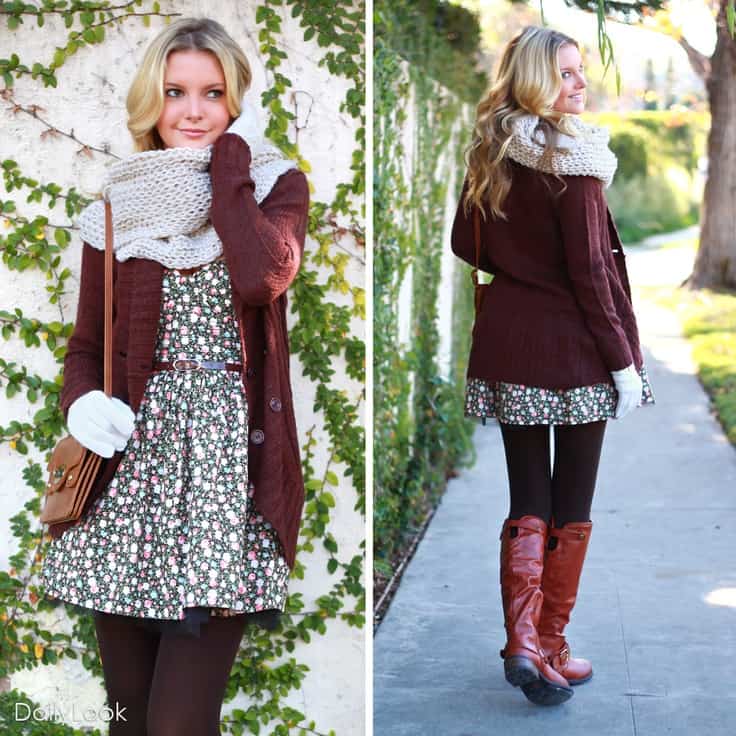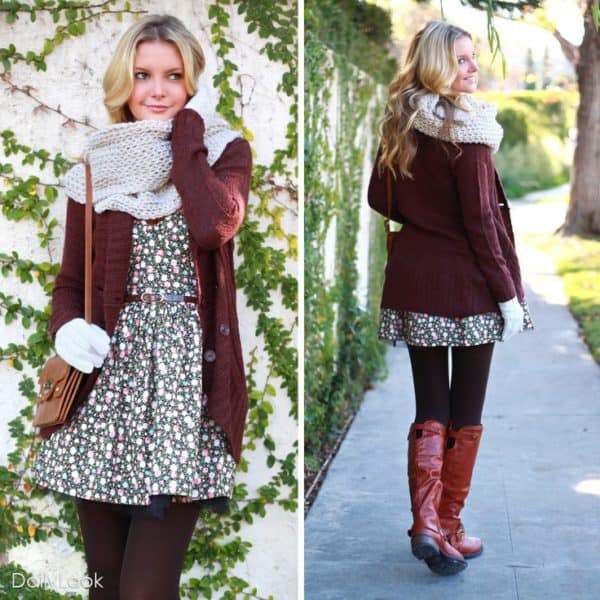 I'm completely in love with these winter floral dresses. Every girl would love to look chic, feminine and stylish all year round, so you definitely deserve to go shopping and get your winter floral staple pieces as soon as possible.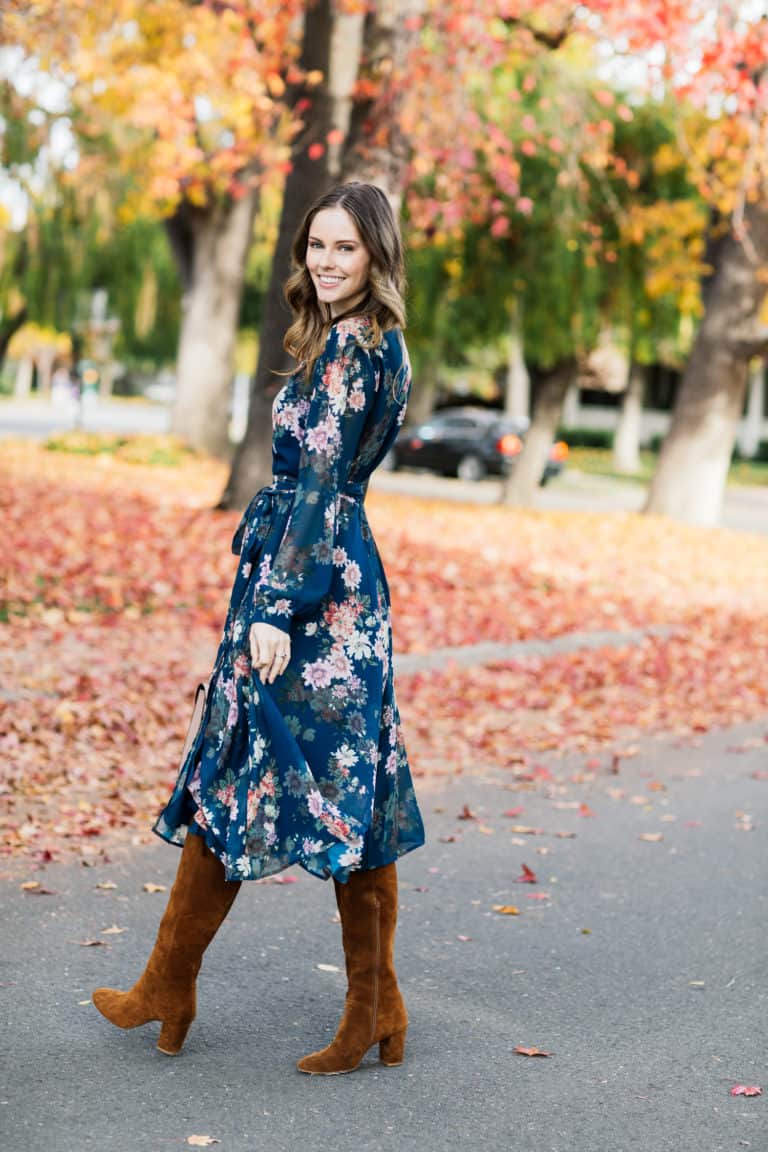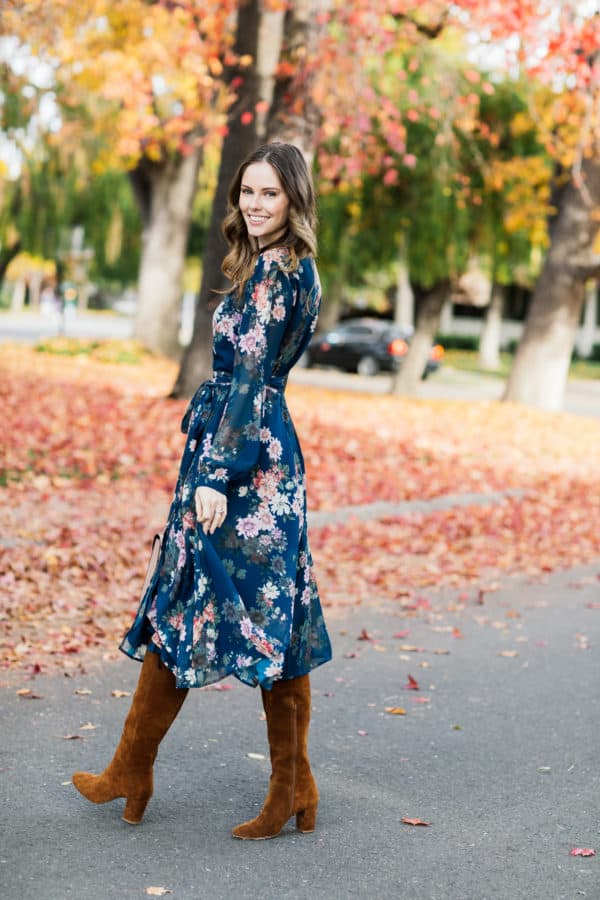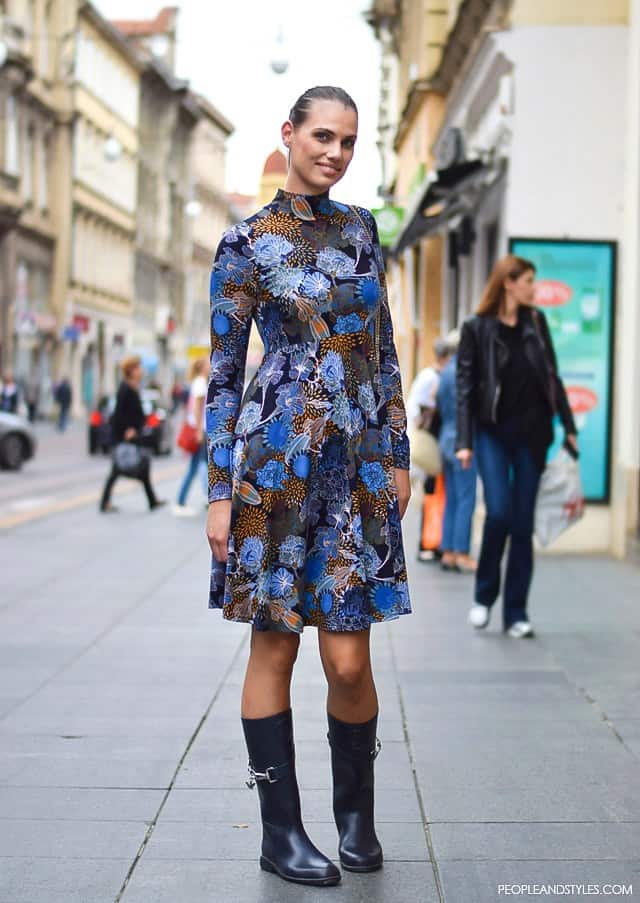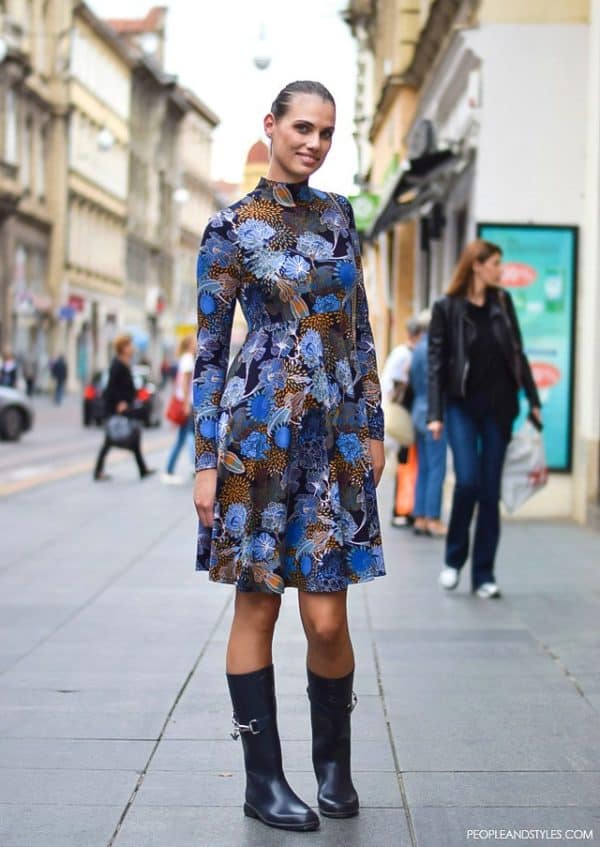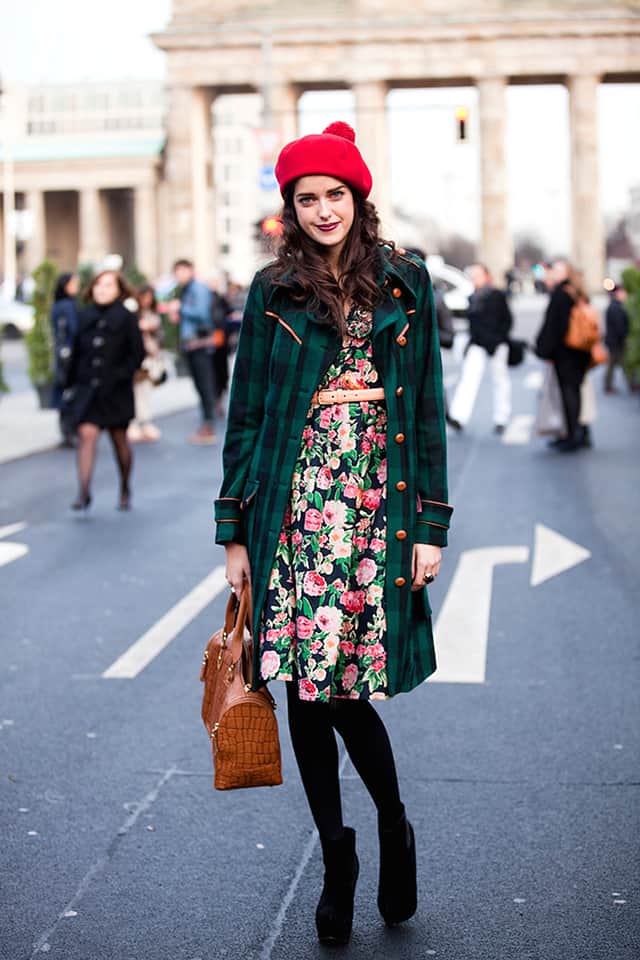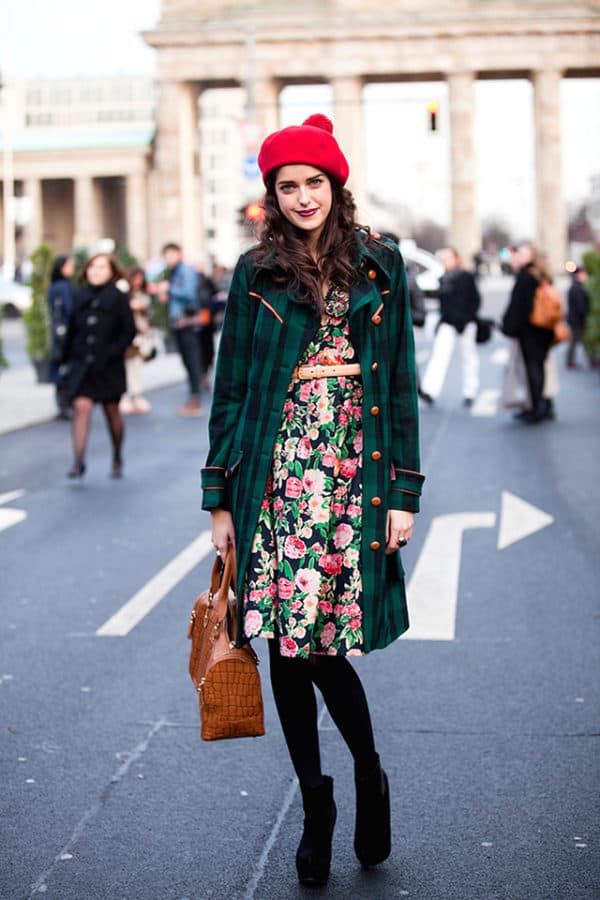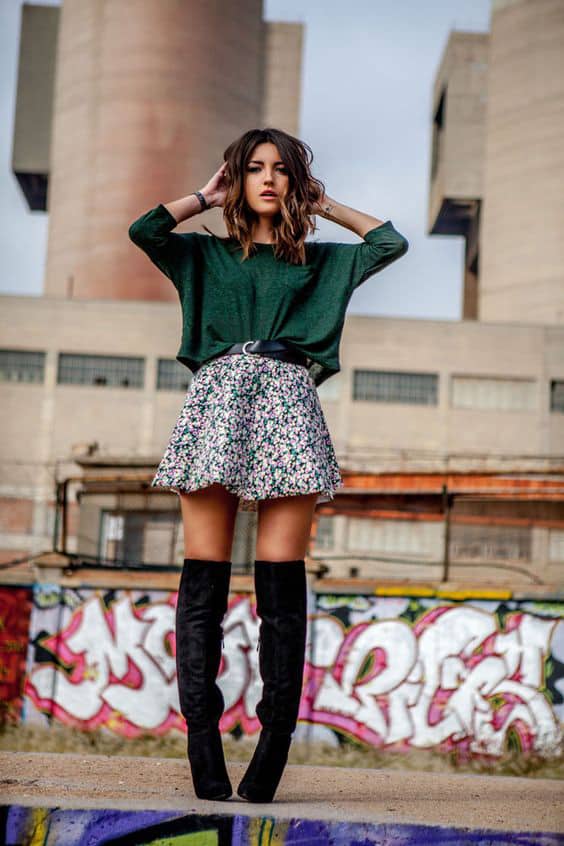 Have we inspired you how to wear your floral clothing pieces this winter? Let me know in the comments below!