We are all happy and excited when we get gifts. Giving gifts is as much satisfying as getting them, so if you were thinking about surprising someone soon, stay tuned. In this article I'm going to share with you some Incredible DIY Beauty Products That Make Great Gifts. They are also perfect for Valentine's Day, so it's good to have them in mind!
Bath Salts
If you want to make bath salts you will need to go shopping for Epsom salts, dead sea or Himalayan salts, herbs and flowers and essential oils. All you have to do is to mix all of the ingredients in a a bowl and mix them. If you want to get a larger amount of these bath salts, feel free to double or triple the ingredients. The herbs and flowers are mostly added for aesthetics but it's really recommended to use them.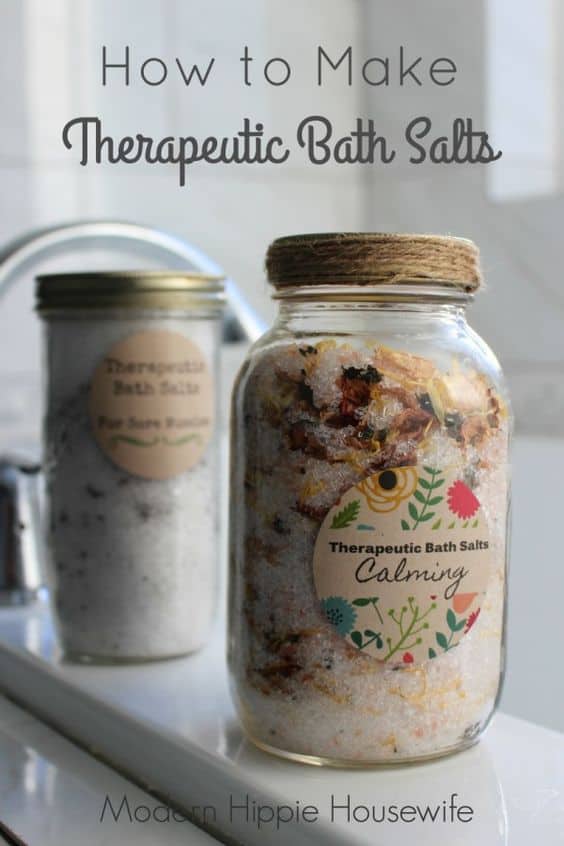 Lavender Sugar Scrub
The ingredients that you need for this homemade recipe are sugar, coconut oil, lemon and lavender essential oils and colorant (optional). Put the coconut oil in the microwave for 25 seconds to melt and then add sugar and mix. Add several drops of food colorant to get the color you like. At the end add the essential oils and mix it well together. Pour it into a glass container, add a bow and a tag to it to decorate it and make it look nice!

Raspberry Lemon Lip Balm
To make this lovely lip balm you will need some coconut oil, raspberry gelatin mix and lemon essential oil. The procedure is really simple and you will enjoy making it for sure. Melt the coconut oil just a little bit into the microwave and then add the raspberry gelatin mix. Stir these two ingredients until they get fully incorporated. Then put the mixture into the microwave again. Finally, add several drops of the lemon essential oil and pour the mixture in clean containers.


Sugar Scrub Bars
These adorable heart-shaped sugar scrub bars are made of coconut oil, soap base, sugar, essential oil of your choice, and colorant (optional). You will need a heart silicon mold as well to get those perfect shapes. First, you will have to melt the soap base in a microwave and then add the coconut oil. Stir until they are fully combined and then add the sugar. Stir well again. Add the colorant, mix all the ingredients together and pour them into the mold.