If your wedding ceremony is approaching and you are looking for the perfect wedding dress you should take a look at the new collection for 2015 by the famous designer Liz Martinez. These wedding dresses are elegant and glamorous.  They are all rich with decorative details that every bride loves and they give a special and unique charm. We sincerely hope that the wedding dress of your dreams is located in this bridal collection. This bridal collection for 2015 from Liz Martinez is presented in two parts so below you could see the first part. Learn everything about the designer while enjoying her breathtaking collection.
About the designer
Liz Martinez is a young, Israeli bridal gown designer. Her design career started at an early age.  She then used to sew her own designs in her small bedroom at her mother's apartment outside of Tel Aviv. Today, she has evolved in a sense of designing, to become the hottest brand in the international bridal fashion scene.
Some fashion knowers may refer to her as the "Cinderella" of the tidal wave of Israeli designers hitting the world's ever-sizzling bridal fashion market. Liz Martinez, indeed, sees her success as a "do or die" thing. Today, she is encouraging many young girls to follow their dream and make them a reality until they become the woman they want to be.
Her collections have gained sympathizers worldwide. The youthful and creative spirit along with her sense of glamour and elegance has been the main leitmotif in her breathtaking bridal collections.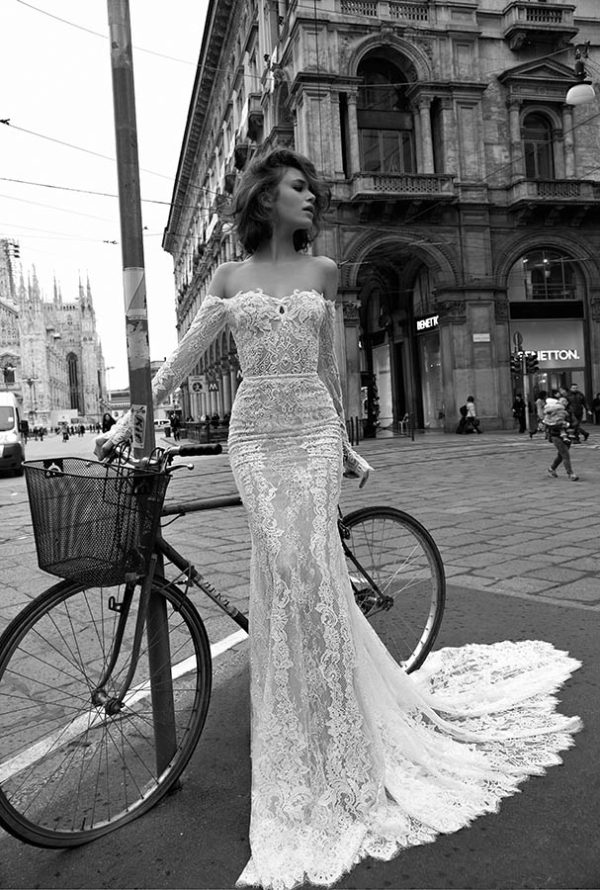 source
  source
Liz Martinez's story
On her official website, Liz Martinez starts her designer story with the following sentence: "When I was very young, I used to sit in my little room flipping through the pages of Vogue magazine. Then, she continues, that she has practiced drawing and tried to give life to the drawings by dressing up her dolls. Then, later, when she was 18, she was finally able to start studying fashion. "My first studio was in fact a corner in a small room in my mom's apartment," she says. "When the room got a little too crowded I moved up to the rooftop of our building and soon after evolved into a studio downtown" she reminds the beginning of her design career.
Today she has a whole team working with her. She has a growing fashion house where designs are being created. Liz Martine is a name that is worldwide famous. Today, this young designer's gowns and designs can be found in several countries around the world.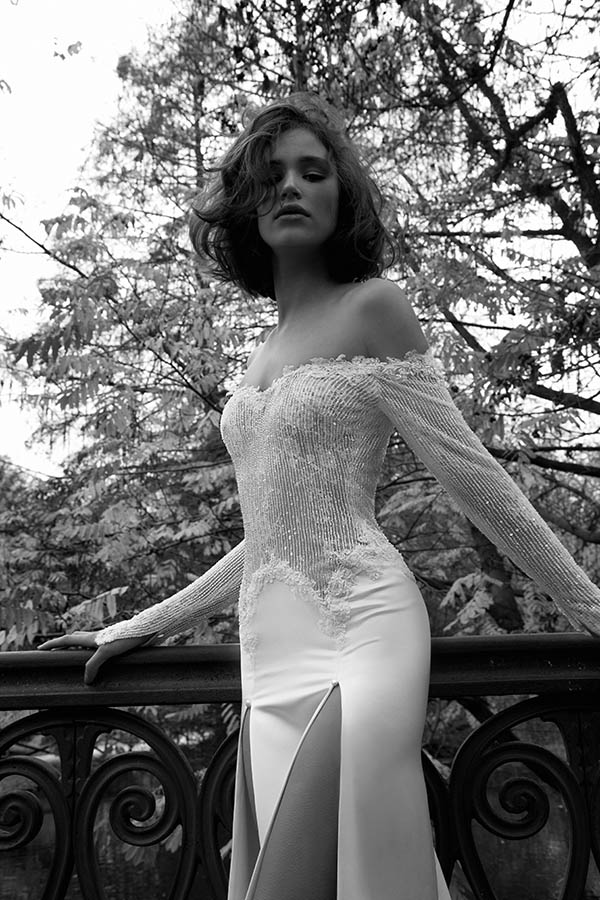 source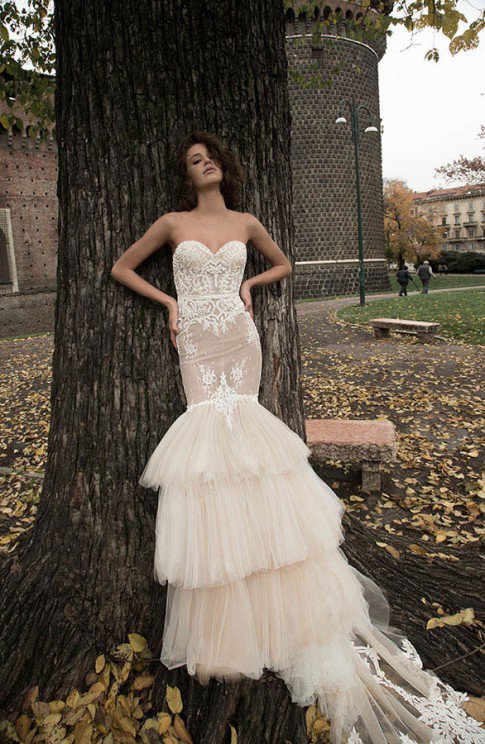 source
The philosophy of the designs
Liz Martinez is definitely a designer who knows how to make modern brides' dreams come true. For her, every design she creates is the quintessential expression of a woman's inner beauty and seductive nature. Today, she is considered to be one of the most significant, fresh, and innovative designers to come out of Israel. She has gained these epithets thanks to the use of materials that are among the expected, her unconventional cuts, and her strict attention to detail.
Her ability to follow current trends and to create new trends on the bridal fashion scene has brought her to the pedestal that she is on, in today's bridal fashion scene. For the bride wearing the creation, the dress could mean her wedding dream coming true. But, for Liz Martinez, each dress of the collections is a flourishing successful fashion house. Despite the success she has today, she always remembers the dream of a young girl, sitting in a small room of an apartment, sewing up for her dolls, and dreaming of becoming a famous designer. Her dream is today a reminder for her, that when you dream big enough, big things happen in your life.
The history
As we mentioned before, Liz Martinez is an Israeli fashion designer that has started her design journey at the tender age of 18. She was studying fashion and after completing her studies, she quickly rose to the top. Today, she is one of Israel's leading fashion designers known worldwide. She has a unique, eye-catching sense of style. Her talent has not only been recognized by leading publications but continues to evolve and build. Her designs have left an impression all over the globe. Modern brides nowadays choose to wear any of her breath-taking bridal gowns that leave everybody speechless.
The studio
Today, Liz Martinez's flagship studio is located in the heart of Israel. It consists of a very tight-knit team of specialists that are experts in their field. She has collected a team of designers that are passionate about what they do. This is the only way to make the bride's dreams come true.  Everything from designing, cutting, sewing, beading, marketing, and communication of the fashion house is done in-house. This young designer believes that all the elements of creating a future bride's dream and making it a reality must be intimate and personal. Any bride that has once stepped into her fashion studio, has soon become part of the family together with her team.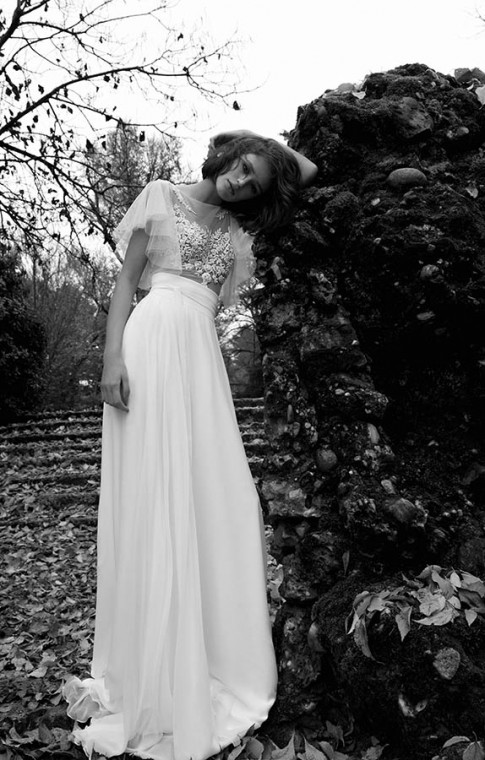 source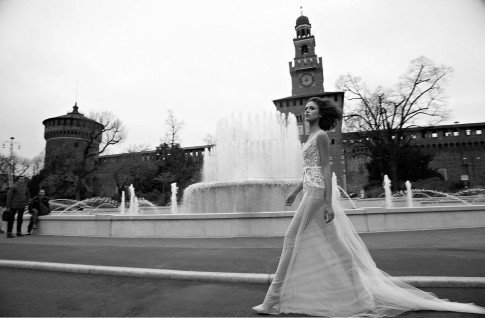 source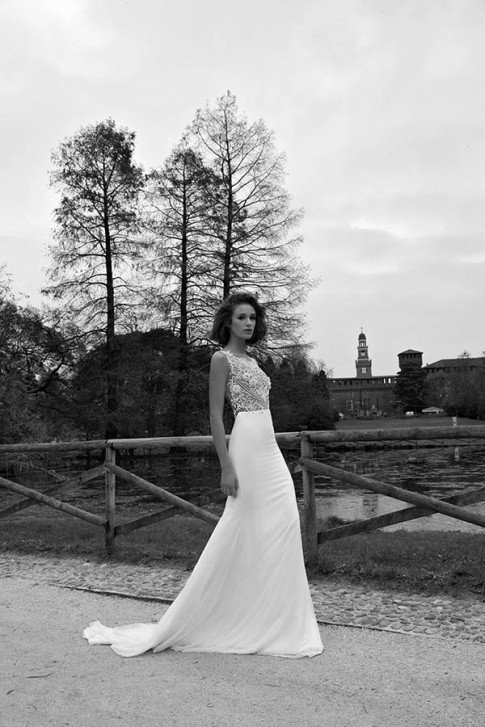 source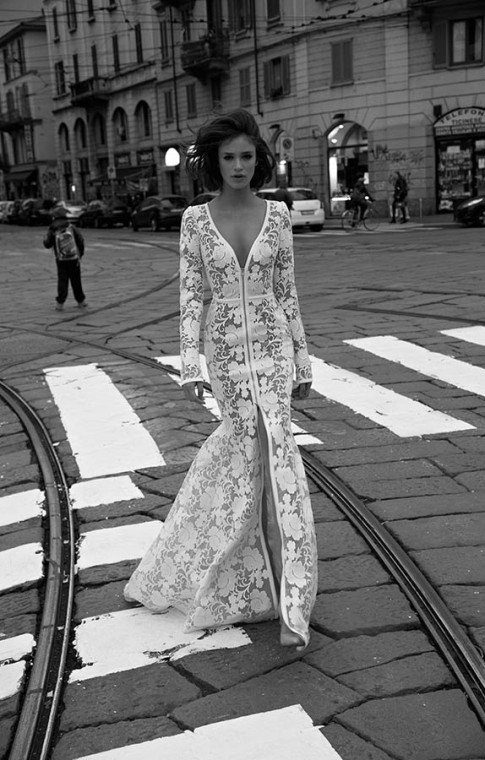 source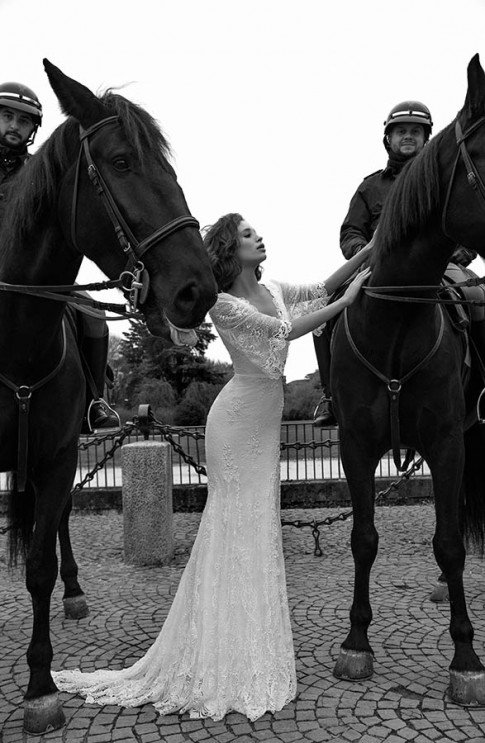 source