There are so many design options with mirrors and they are versatile and beautiful too, so there are plenty of ways to get creative when you are decorating your home.
You will find plenty of inspiration and mirrors to choose from at bedbathandbeyond.com, and here are some tips and ideas on how you might be able to create a stunning look in your rooms.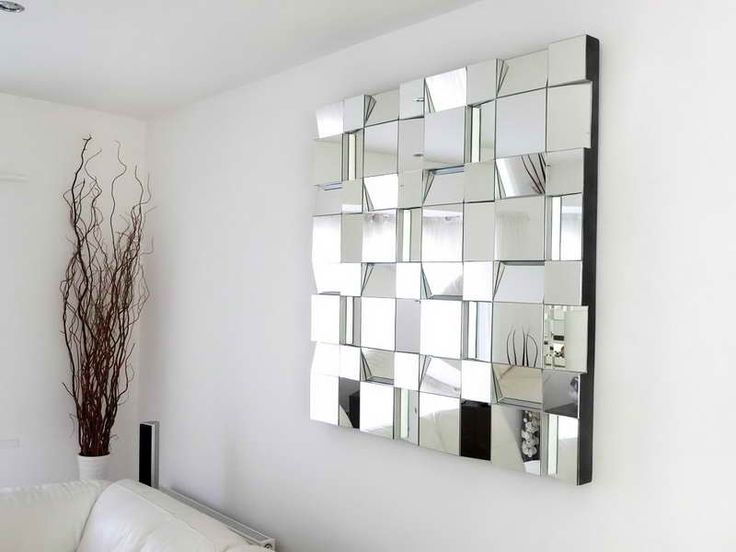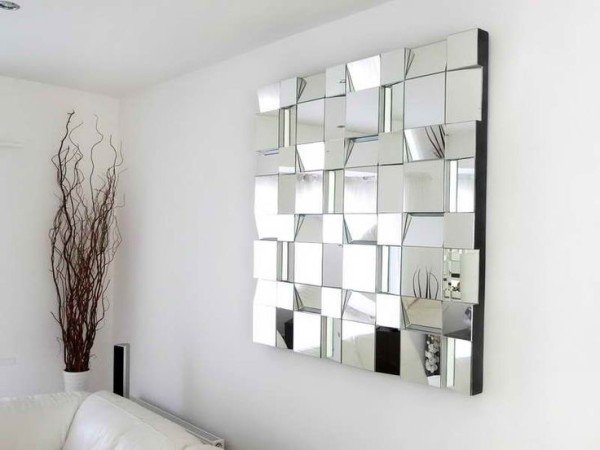 source
Great for creating space
If you are looking for a cheap home décor solution, mirrors tick a lot of boxes, as they are very easy to install and instantly have the effect of opening up a room and making your space seem instantly bigger with the way it reflects the light
If you have a small kitchen for example, you could use some antique mirrored glass on your cabinet doors to provide an instant touch of elegance and also to give your kitchen a feel that it is larger than it actually is.
Light and space
You can get mirrors of all shapes and sizes from home furnishing stores and copy the tricks used by interior designers to create the illusion of greater light and space
If you have a slightly dark or narrow entrance hall, a large mirror that reflects the light that is coming into the area will immediately be enhanced and it will help to open up the space as much as possible.
When you use mirrors to generate the feeling of light and space as well as for aesthetic purposes, you give yourself the opportunity to almost double the size of the space in a single stroke.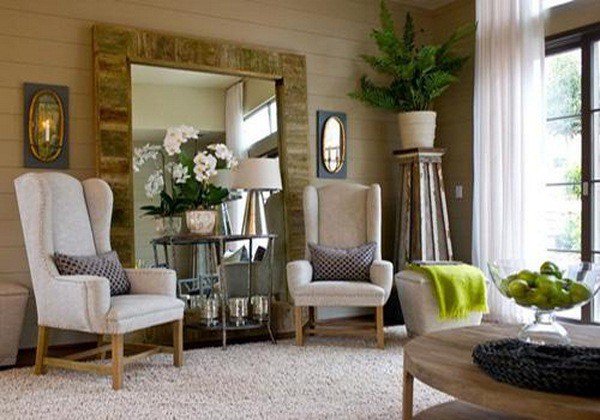 source
Using mirrors as wardrobe panels
You need wardrobes and storage solutions in your bedroom and these can sometimes take over a room and make the room feel smaller than it actually is.
You also want to have mirrors to check how you look when you are dressing, so it makes plenty of sense to incorporate mirrors in your wardrobe panels.
You don't have to have mirrored panels that run the height of the room as that can sometimes be too much but if you use mirrors as the panels, you get a good balance of enough mirror space for your needs without detracting from the attraction of the wardrobe furniture itself.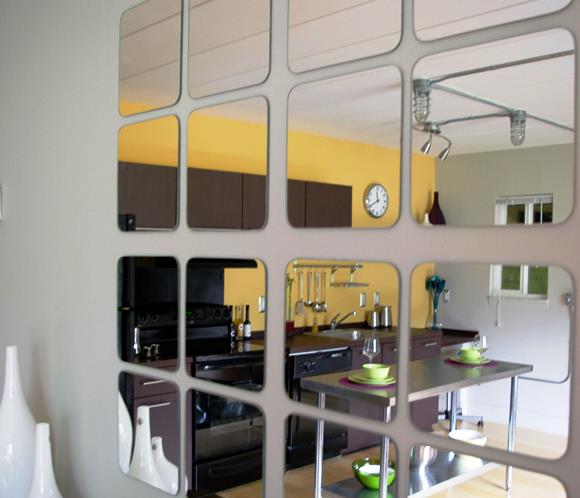 source
A touch of decadence
If you really want to make a statement in your living room and would love to create a space that instantly becomes intimate and entertaining, a custom banquette in velvet combined with antique mirrored wall tiles, will do the trick.
It would be a big surprise if your mind wasn't immediately drawn to champagne and cocktails when you set eyes on this entertaining and bold design option which could totally transform your living space into an environment that you and your friends will want to enjoy.
Mirrors can be used to cover up areas, create the feeling of space and light and so many different things besides, so how are you going to use them in your home?
Aimee Collins is a new homeowner who is currently revamping her property. Full of ideas and inspiration she is using blogging as a way to clear her mind of an evening once she has laid the paintbrush down