Summer is officially here, and the vacation mode is put on higher. Are you preparing yourself for the vacation season already, too? If yes, don't miss to see these must have essentials for a perfect summer holiday we have prepared here for you. You can't probably imagine a vacation without swimsuit, but pay attention on these also so much important items you must bring with you on the beach. Rule number one for the beach is to look as beautiful as when going out with your friends, so appear there in an outstanding beach outfit. Full fill your look with a fashionable beach bag, put your sunglasses on, the swimsuit and here you go. You are already ready for a perfect beach experience.
1. Over Sized Beach Shirt
During the summer when you go on vacation wear shirts that are similar to the dress. The best choice for such a shirt is denim. They are sleek and stylish and are the perfect choice for the beach. So be best dressed on the beach by choosing this outfit. Combine them with flip flops and look perfectly.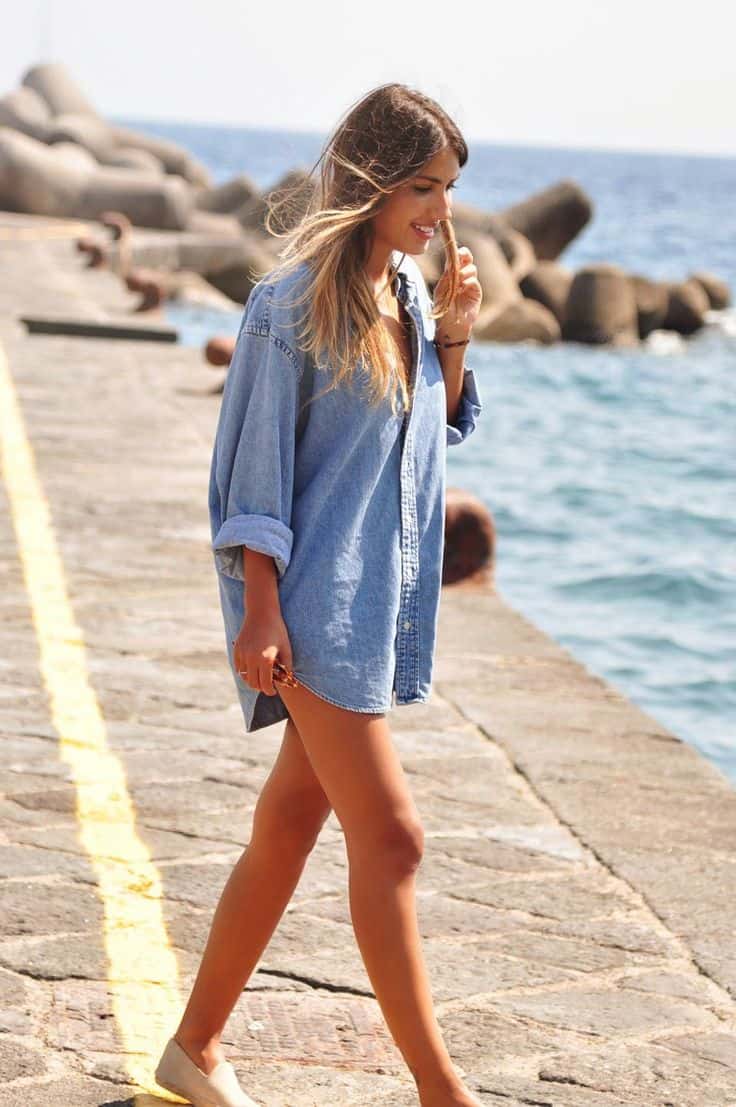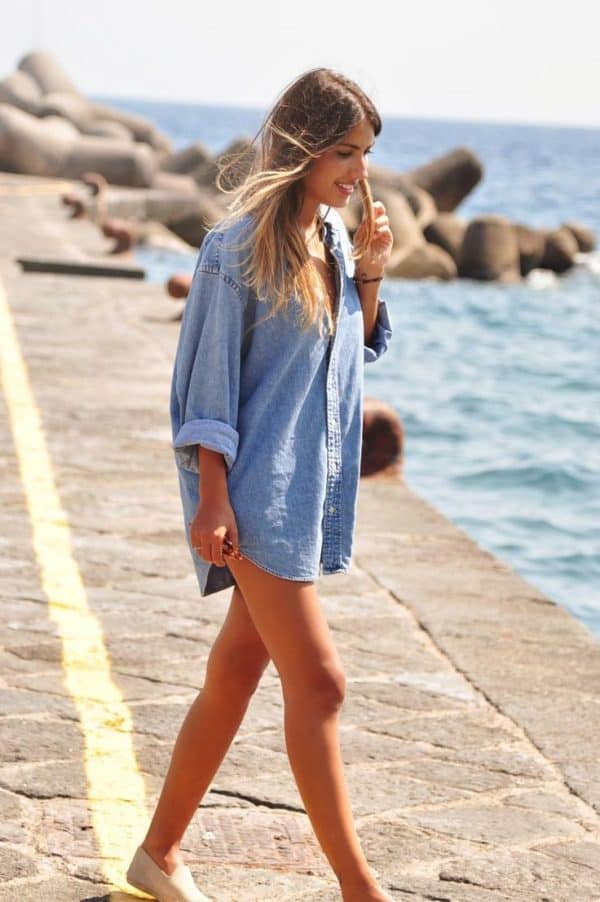 source
2. Bag With Neon Details
Summer is perfect for wearing bright colors. During this summer season, put all your neon work in your suitcase. The perfect choice for this summer beach holiday is a beautiful big bag with neon details, especially if your beachwear are in one color.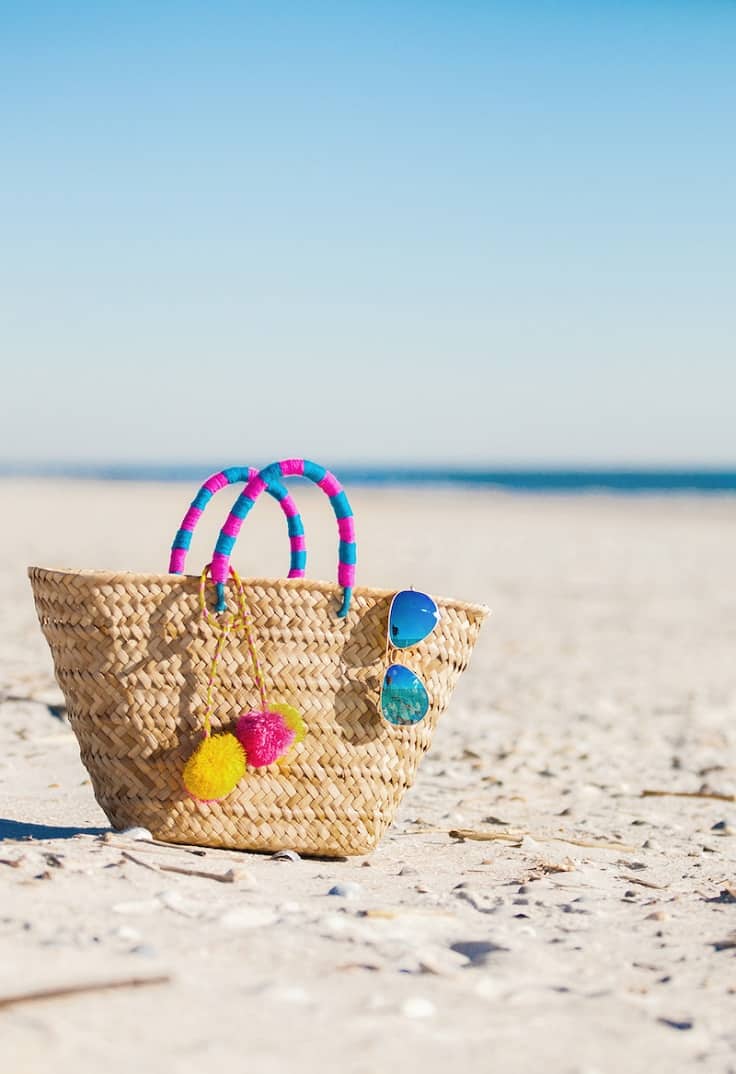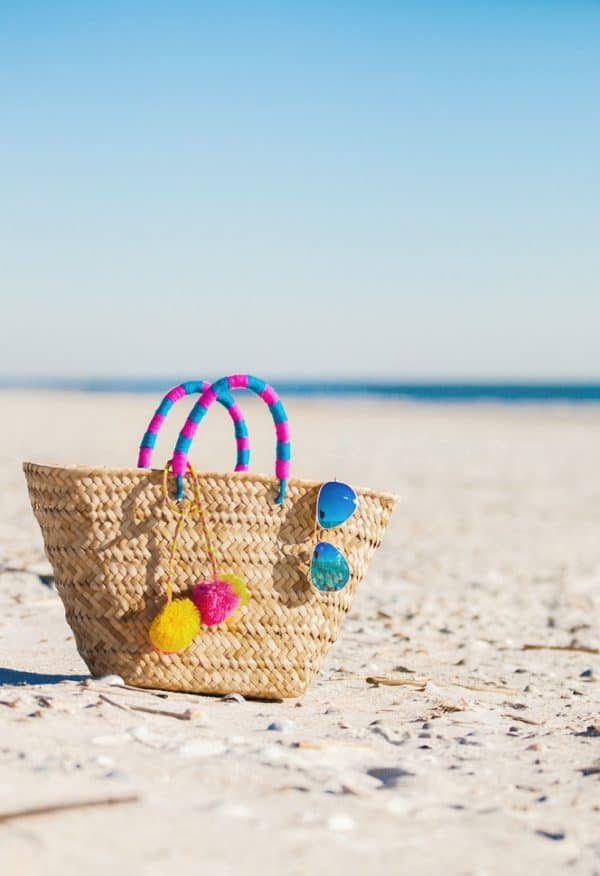 source
3. Book
Take a nice book with you, and while you are bored on the beach, you will have what to do with it. You probably will not be bored on the beach, but if you are a book lover then the beach will be your favorite place for reading a beautiful book. Enjoy the beautiful sea and sun while reading your wonderful book.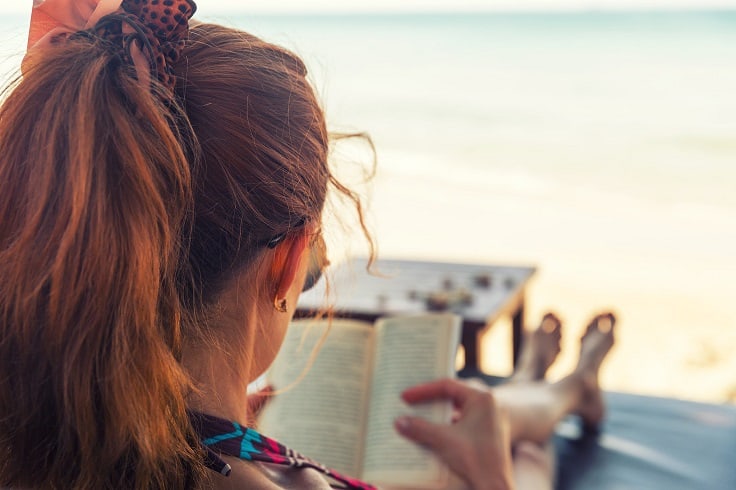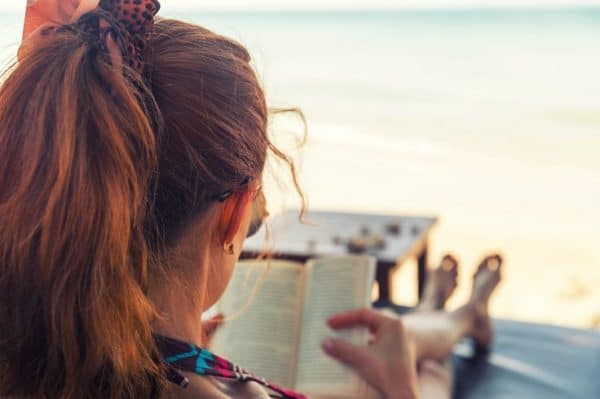 source
4. Hat in Any Color
To protect yourself from high temperatures from the sun on the beach, place a cap or hat on your head. This summer precisely these refined hats will bring a boon to your beachwear.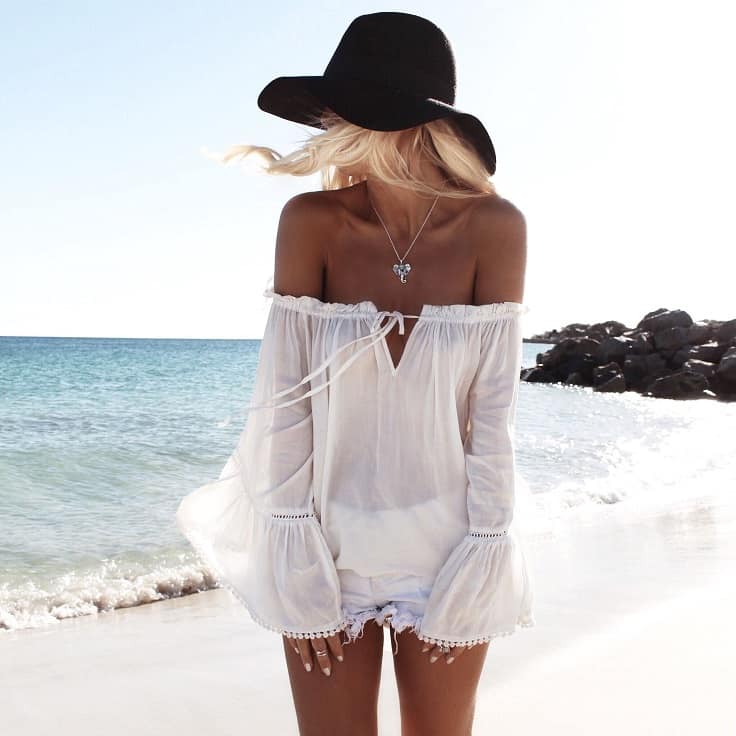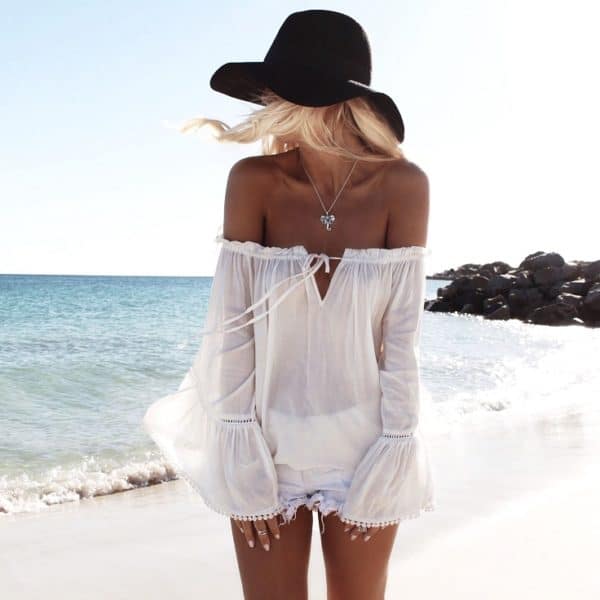 source
5. Colorful Maxi Dress
Summer is created for a happy moment on the beach. But in order to bring a lot of luck in your outfit, first insert  color and freshness in your dress for the beach. The long, colorful dresses are the perfect choice for wearing the beach. Choose a colorful dress with a nice design and be unique on the beach.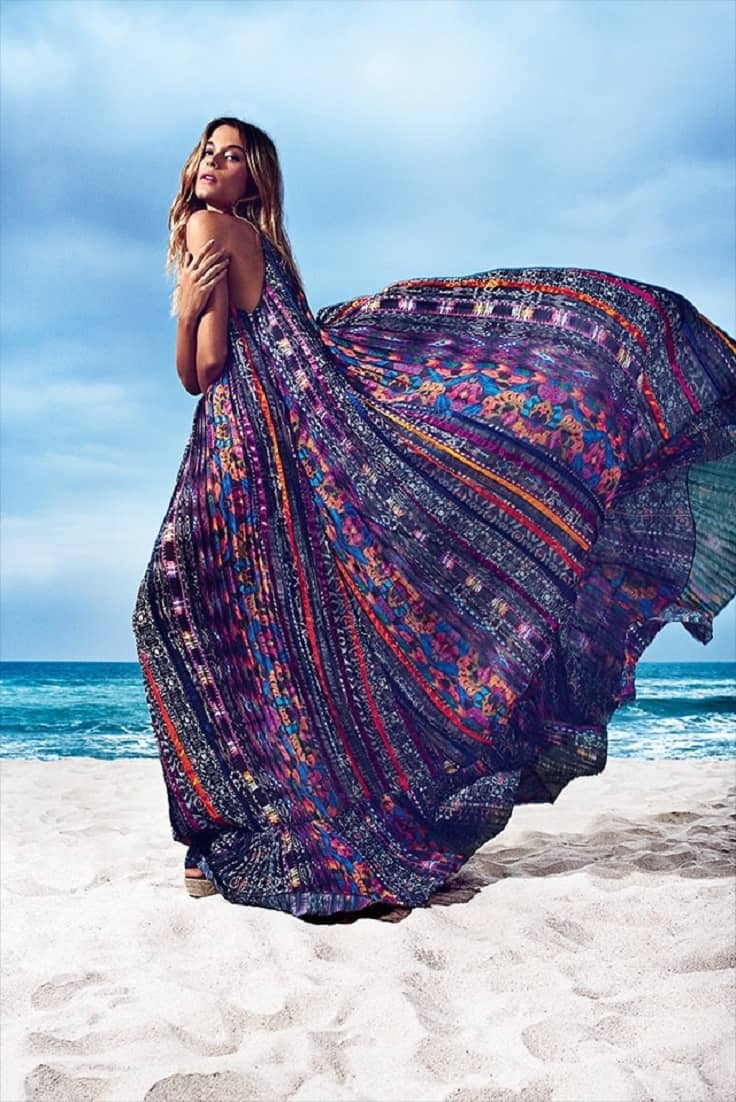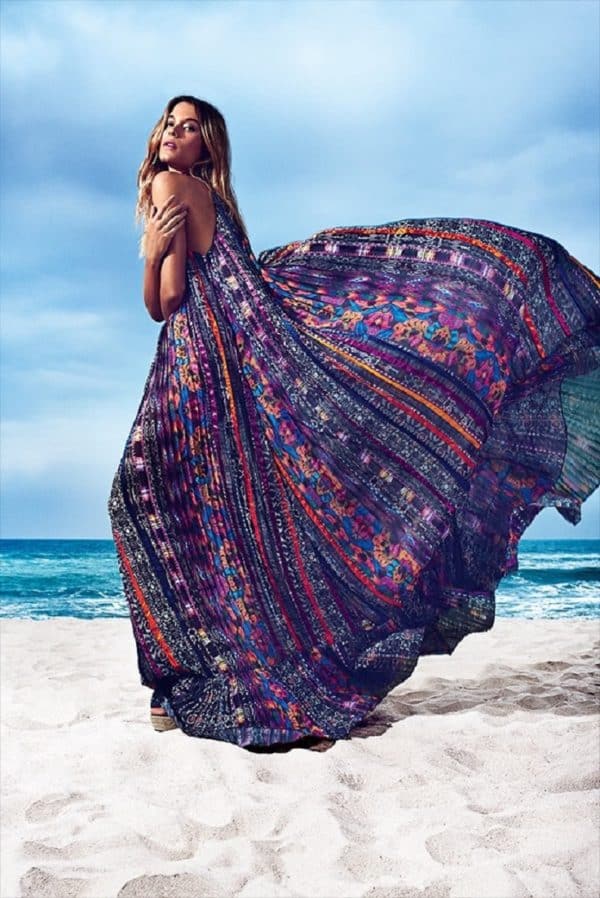 source
6.Beach Picnic Scarf
Always take a scarf on the beach. They are quite stylish and cool. Be the queen of fashion on the beach with this scarf.