As the design of the nails is becoming more and more popular a lot of new tips and styles are coming and every girl is impressed and want to try it. If you one of those who would like to make the cute nails design at home than you will find these post right for you. You can see below 14 super useful diagrams that will give you instructions how to do a perfect manicure at home. All you need to do is to follow the steps and you will make super design for your nails.
Most of the time, women throw all their efforts to maintain the beauty and youth of the face, but very little attention is paid to the hands. At the same time, taking care of your nails and cuticles is just as important as maintaining the health of your hair, face, neck, etc. Even if there is no time and money for salon procedures, you can pay attention to your manicure at home at least once a week using improvised nail care products (vegetable oil, iodine, soda). Hands require constant attention, that is, nail care at home is necessary, especially since it is not so difficult. The main thing is to develop the habit of regularly doing simple procedures to strengthen and moisturize the nails, protect them from external influences and monitor the cuticle. Every home has simple ingredients that can be used as nail care products.
You can soak your nails in heated olive / coconut oil for 10-15 minutes to moisturize the nail plate and the skin of the hands. Salt baths will help to get rid of brittleness. Soda will eliminate the fragility of nails, and iodine will help them grow healthy. Lemon juice will whiten the darkened nail plate.
Easy- To-Make Manicure at home
First you need to wipe off the nail polish, if there is any. Then file the nails into the desired shape. If the nails are thin and brittle, use a fine abrasive file. Do not steam them, otherwise they will peel. When filing, do not touch the skin, this causes unevenness. The shape can be chosen, guided by the shape of the fingers, or at your own discretion.
– The square shape is perfect for thin fingers.
– Pointed version, looks good on the rounded shape of the nail.
– The oval shape is universal.
After the desired shape is obtained, the edges of the nails should be polished, they should be smooth.
Manicure for short nails
Who said that beautiful nails only have to be long? You can make a fantastic manicure with short nails. But there are several principles:
-Care should be particularly thorough;
– Volumetric design should be excluded;
– Preference should be given to vertical drawings, they visually make the nail longer;
– Do not use a lot of contrast in the design;
– For square nails, it is preferable to choose geometric ones, for oval nails, floral motifs are perfect;
These are some simple rules that you need to follow, if you want to make perfect manicure at home. Check out below you will see even more, and make your manicure at home like a pro! Have fun!
1.QUICK GUIDE: NAIL SHAPES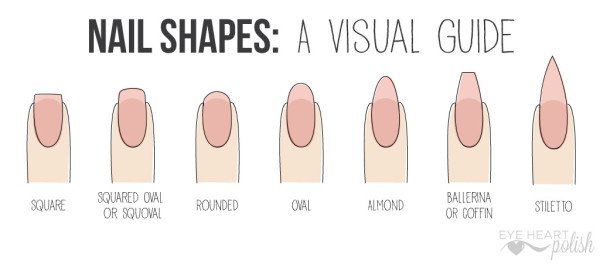 source
2.THE BEGINNER'S NAIL ART KIT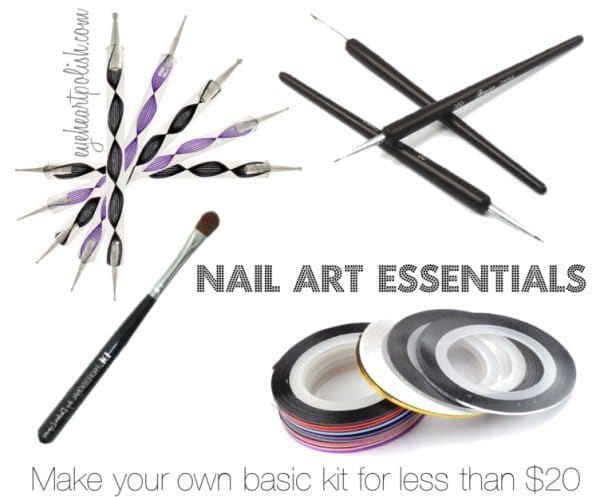 source
3.DIY Nail Polish Remover in Jar!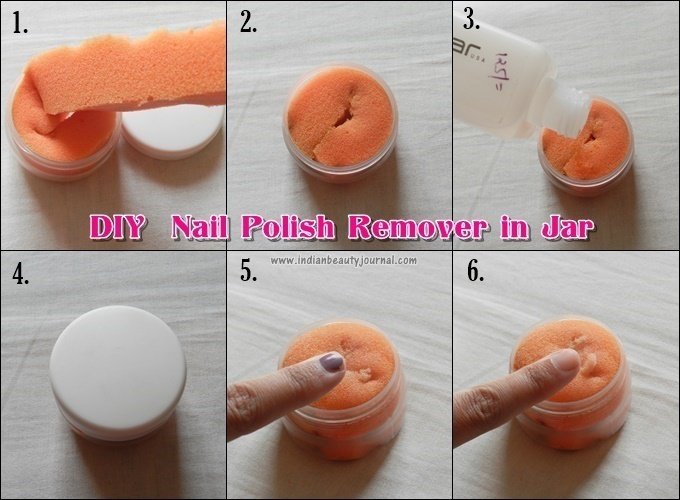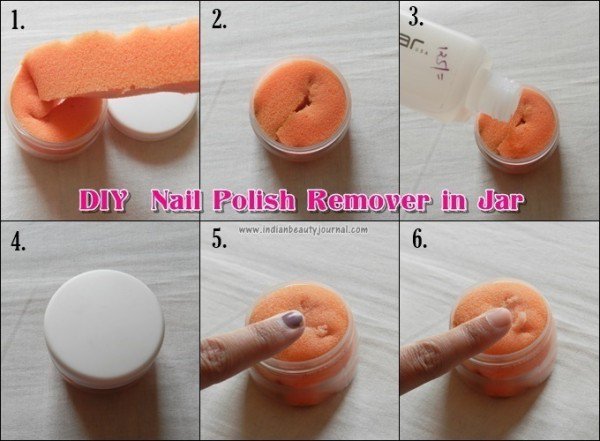 source
4.HOW TO OPEN POLISH WHEN IT GETS STUCK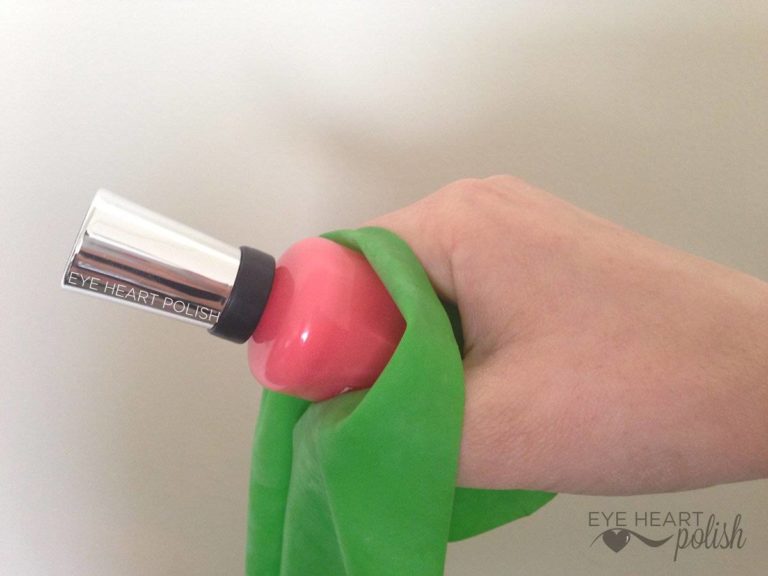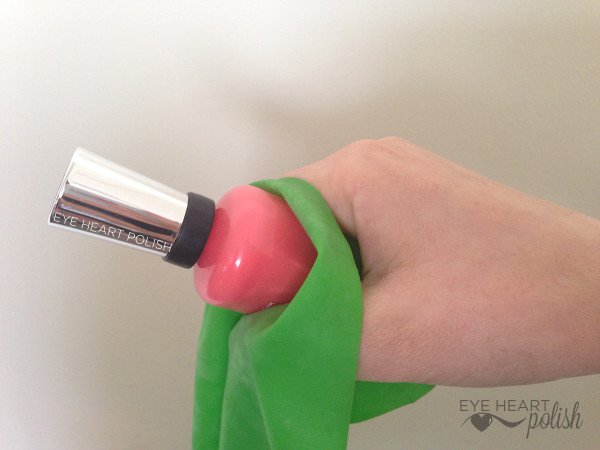 source
5.AN ADDITIONAL TIP TO PREVENT STICKY CAPS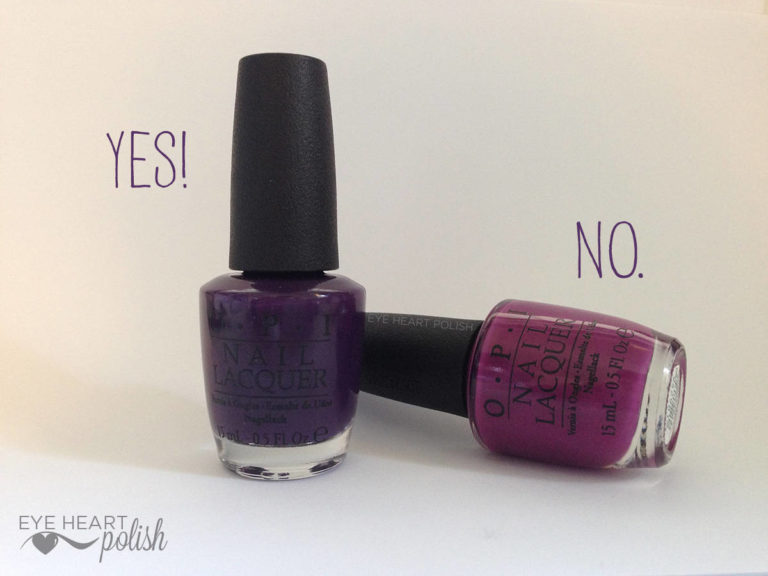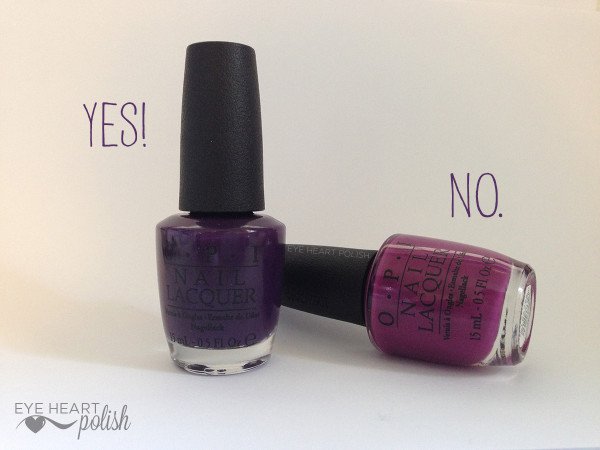 source
6.DIY French Tip Manicure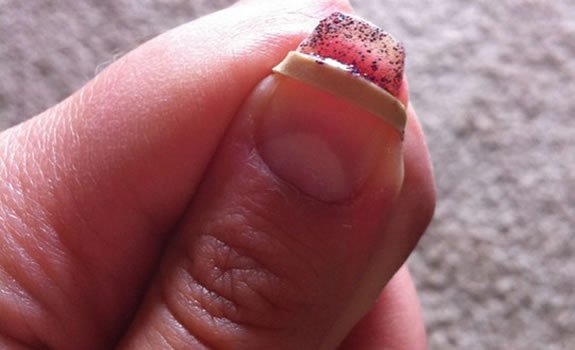 source
7.HOW TO REMOVE GEL NAIL POLISH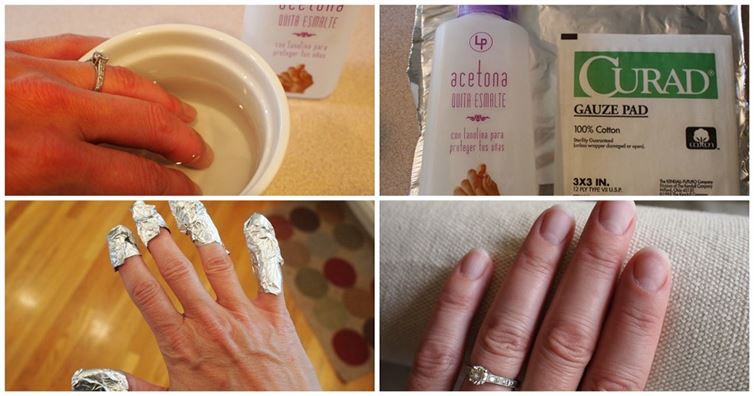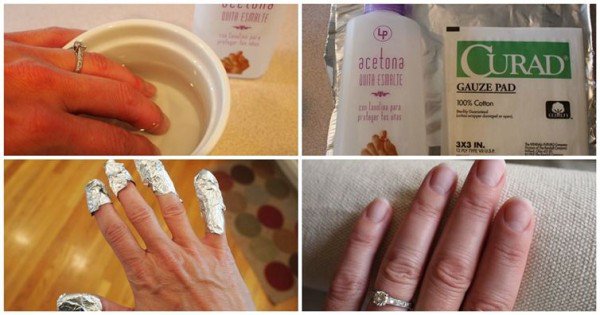 source
8.NAILED IT!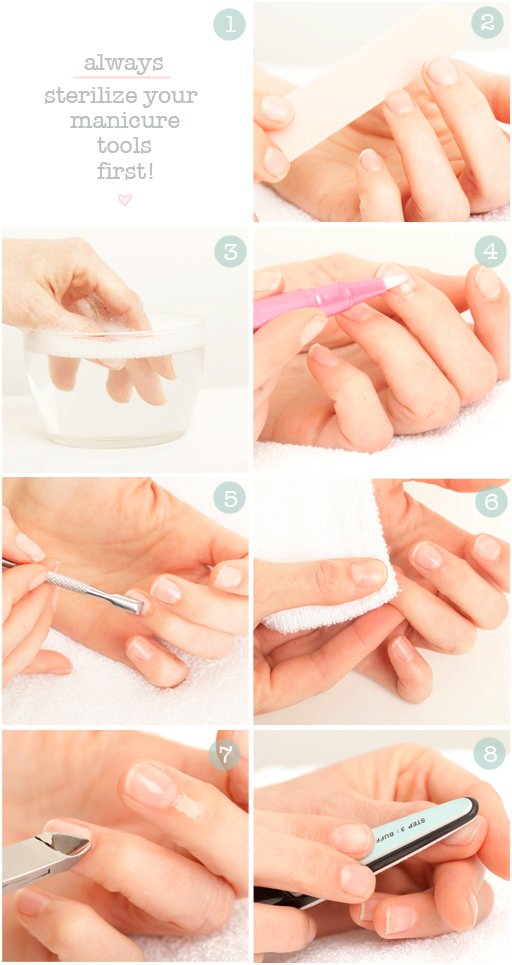 source
9.Homemade Matte Polish for a Frosty Finish!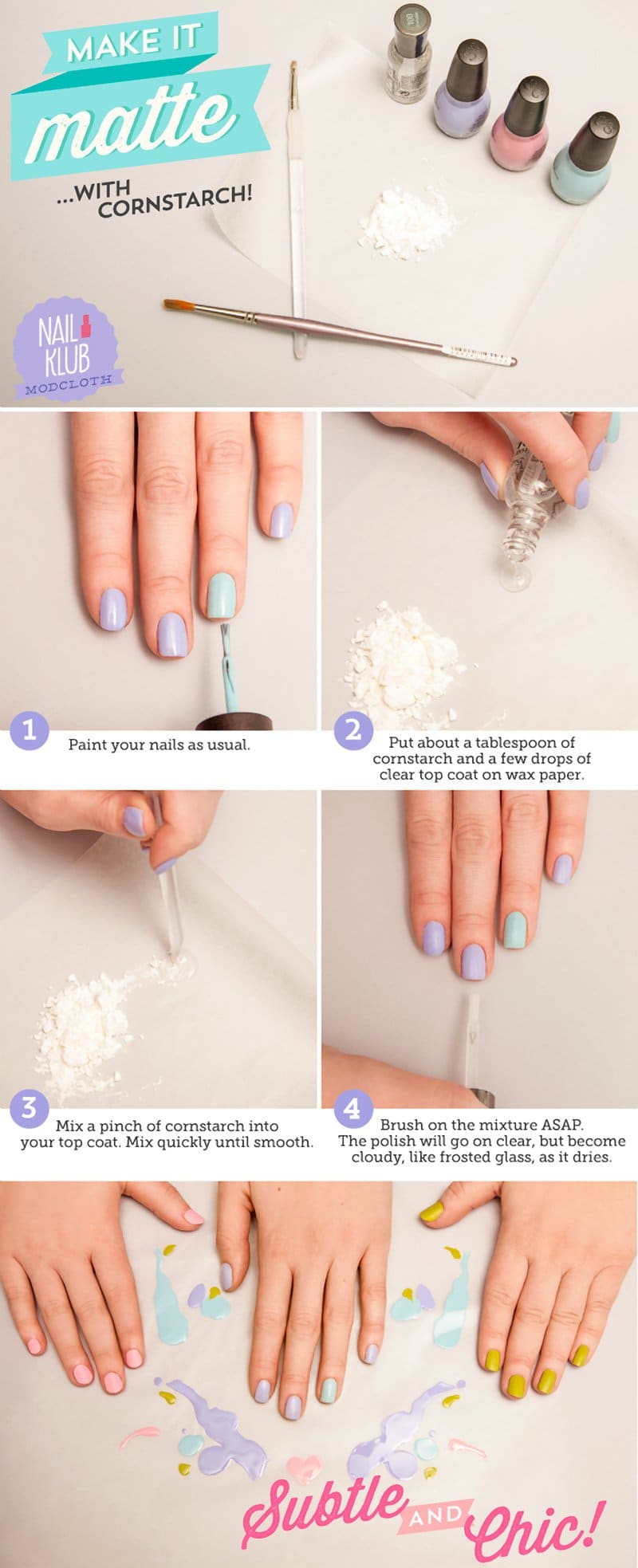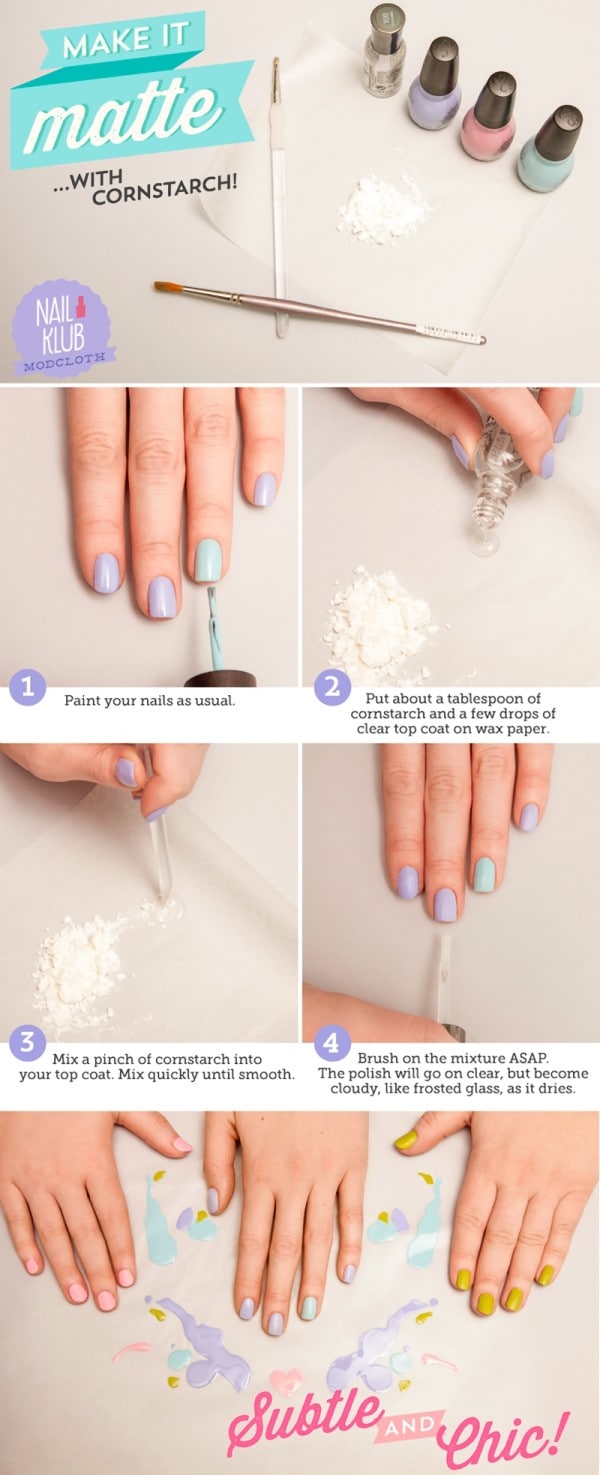 source
10. BEAUTY DIY: FAUX FRENCH TIPS
11.How to get Healthy Cuticles… While you Sleep!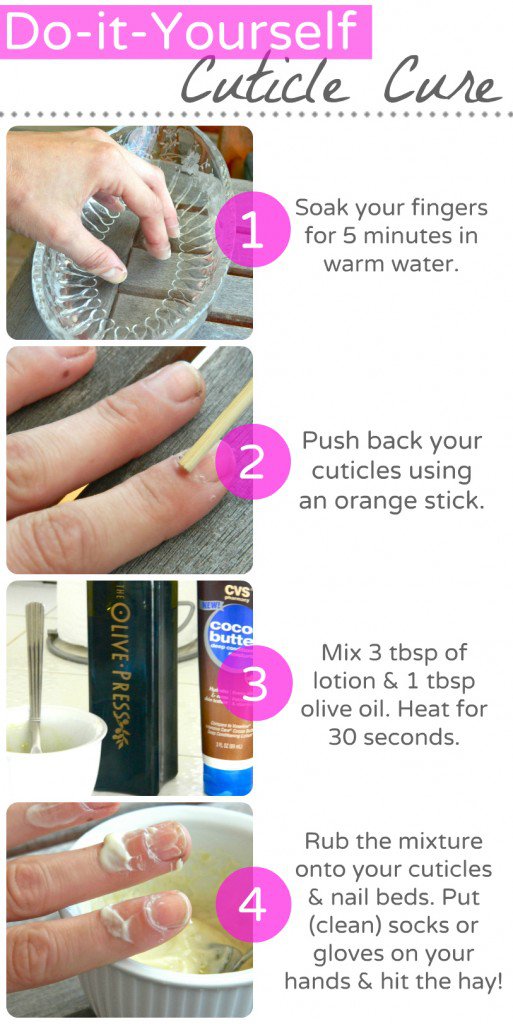 source
12.NAIL TREATMENTS: WHAT SHOULD I USE?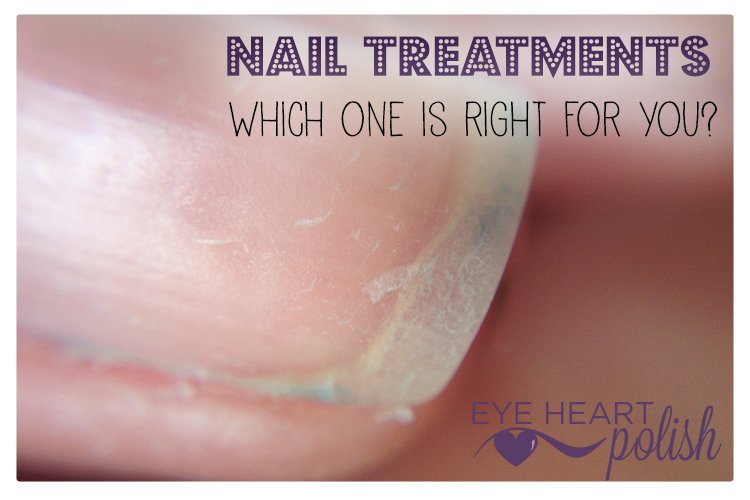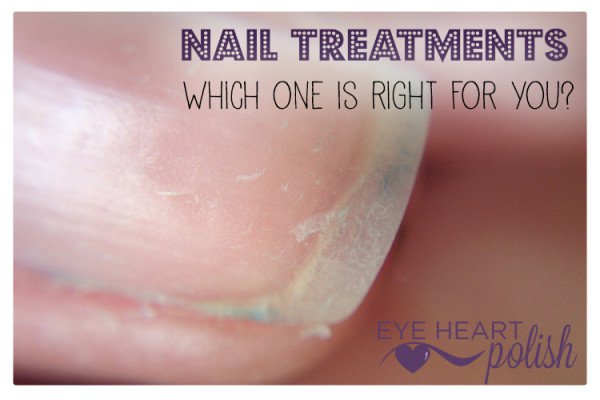 source
13.COPPER LEAF STARBURST MANI
 source
14.How To: Taped mani

 source