Learning how to wear makeup is a rite of passage most women experience when they're young and impressionable. This and ever-changing fads are probably why most of us have some semi-embarrassing photos at a school dance wearing some tragic outfit outshined only by the bigger and brighter makeup we no doubt applied ourselves. Thankfully, as we get older, we also get wiser and start to realize that putting our best face forward doesn't always mean wearing bold lip colors and dark, distracting eye shadows.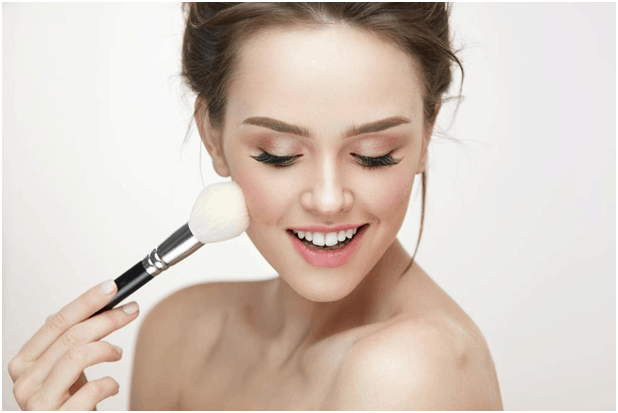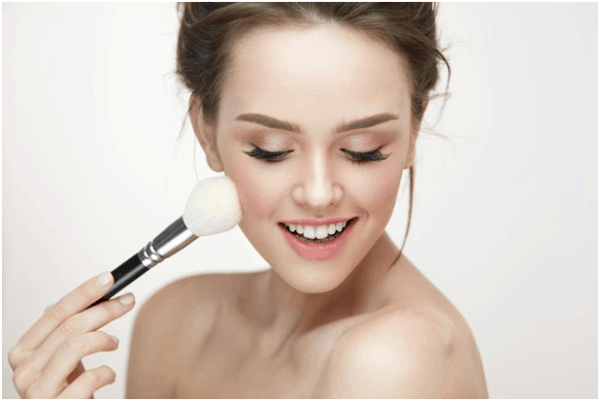 These days, highlighting your natural beauty is the way to go, and there's no better way to do it than with neutral shades that complement your natural skin tone and bring out that inner glow you've got going on. Not quite sure how to get an effortless natural beauty look? Read on for a few of our makeup tips to get the coveted "woke-up-looking-this-good" look everyone is fawning over.
Love Your Skin
It may sound cliché, but, if you want to love how you look in makeup, you first have to love how you look without it. Learning how to properly care for and treat your skin is the first step to owning that natural beauty look. If you slack on giving your skin what it needs to stay happy and healthy, then, chances are, you'll resort to using makeup as a way to cover up blemishes and other imperfections instead of using it to highlight what you love about your face.
Build extra time into your daily beauty routine to ensure your skin is getting the proper attention it deserves. Find a facial cleanser that works for you and wash your face daily (more than once if necessary) with warm water to prevent your skin from drying out. Follow up with a calming toner and an SPF factor daily moisturizer that will keep your face hydrated and protected from the sun.
Keep in mind that—just like the seasons—your skin goes through changes and may require you to switch up your routine to combat whatever ailments that season brings. Extra dry skin may require an occasional hydration mask, whereas oily broken-out skin could benefit from a calming essence mask intended to clear breakouts and tighten pores. Pro tip:  Always wash your face at night, taking care to remove any lingering makeup before your head hits the pillow.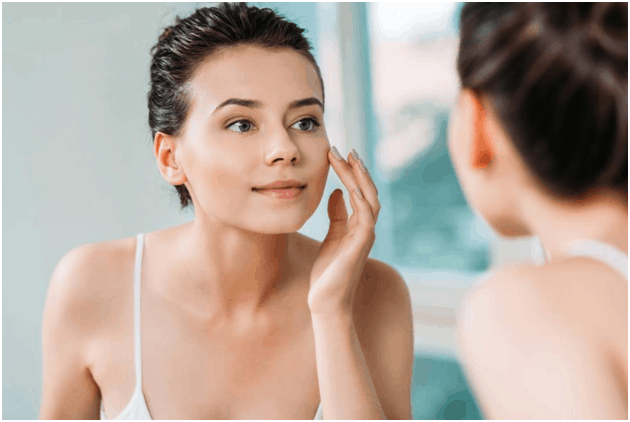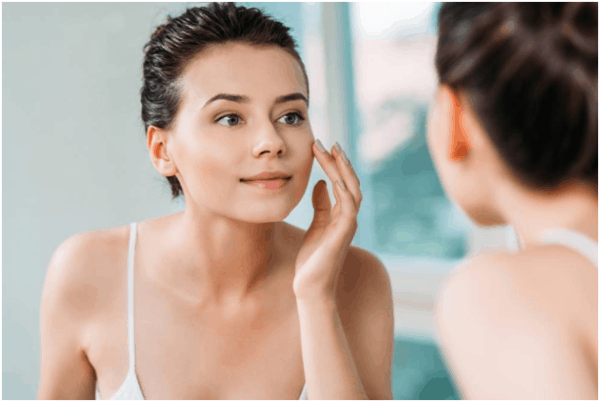 A Light Foundation
The key to obtaining that gorgeous natural beauty look is to wear minimal makeup that gives the illusion that you're not wearing any makeup at all. Of course, that doesn't mean you need to skip the foundation layer altogether. Opt for a light, not matte, foundation that is close to your natural skin tone. You may even want to consider a tinted moisturizer (with SPF of course) or a CC or BB cream instead.
Think something that won't clog your pores, which doesn't feel heavy on your face, and one that you can easily apply with your fingertips. You also don't need to slather your foundation onto your whole face. Just a little bit smoother on the areas where you have blemishes and redness will do the trick. Remember, your objective here is to highlight your natural beauty, not to paint on the face you think you want.
Give Your Cheeks Some Color
Give your cheeks a little glow by adding a touch of color to your face. Find a blush that mimics your natural flush and isn't overly shimmery or bright (of course, a little shimmer and shine is never a bad thing). Basically, you want a color that blends easily with your natural lines and doesn't stand out or make you look like you just ran a 5K and are trying to catch your breath.
Not quite sure what color blush is best for your skin tone? Find one that matches the tint of your lips and go with that. Then blend well all over your cheekbones and your lips for the right amount of coverage.
Add Some Eye Shadow
It can be hard to resist wearing eye makeup when you're going for the whole minimal look. After all, it does so much for bringing one of your best features to everyone's attention. Rest assured, it's possible to wear minimal makeup while still making those gorgeous eyes pop.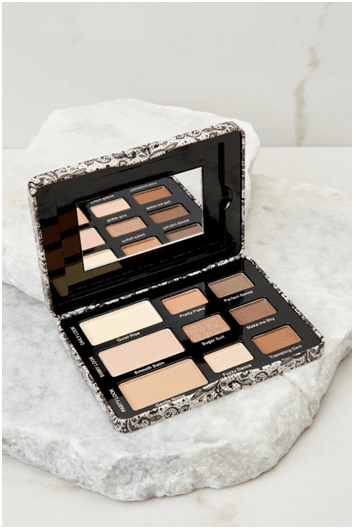 Opt for a natural nude eyeshadow palette and brush on a shadow that's either a shade lighter or darker than your natural skin tone to make your eyes stand out. Intensify your gaze with a liquid liner along your top lid, and then add an extra pop by highlighting the brow bone and inner corner of the eye with a bright white eyeshadow. Finish it all up with a swipe of mascara, and you'll be ready to bat those long lashes all day long.
Glossy Lip
One of the best parts of rocking the natural beauty look is skipping the teeth-staining matte lipsticks. Ditch the tube and apply a bit of blush on those luscious lips instead. No need to dirty a makeup brush—the tip of your finger will work just fine. Then, finish up your effortlessly beautiful look with a swipe of tinted lip gloss.
If you are looking for a bit more color on your lips, try finding a gloss that is just slightly brighter than your natural lip color. It'll give you the pop of color that you're looking for without making you seem overly made up, which totally wouldn't fit with the whole "no makeup" natural beauty look you're going for.
If you think this isn't an "everyday" makeup look you can pull off, think again. With the right shades, highlights, and outfits, you can feel good about showing your natural beauty face anywhere, from the office to the grocery store, to a night out with the girls. Whether you're someone who loves wearing makeup every day or who saves it for something special, this is one gorgeous glow every woman can get behind this summer.