Although hair loss is not discussed on a regular basis, it is a worldwide concern affecting millions of individuals every single year. When people reach the age of 50 to 60, a high percentage of them are afflicted with baldness.On the other hand, women who reach the age of 50 and over are likely to have trouble with hair thinning. The reason for this condition is not always the same. Some people experience a short-term hair loss, which can be a result of stress, menopause, pregnancy, medication, or a health condition.For both men and women, Androgenic Alopecia is more likely to happen, and the hair thinning brought on by this problem is permanent.
A Bit of Toupee Background
Toupee is a French word that means top. Wigs and Toupees for men and women has been widely used for centuries now mainly because of baldness. To prove this, there were hair pieces even found in the pyramids of Egypt which means the Egyptians enjoyed wearing them.
The hair replacement systems became popular in the rest of the world as early as the 1800s. Major breakthroughs happened during the 1950s, wherein they were created to look more realistic.In the beginning, hair replacement systems were made to disguise baldness to avoid ridicule and embarrassment. A lot of men use a toupee for various reasons. However, women and children have their own reasons for wearing one.A person can select a ready-made hair piece from the store shelves, or have it custom made to specifically meet the requirements of the buyer.
NewHairLine hair systems are custom-designed with the intention to fit the individual that needs to wear it. The toupee is made from either synthetic hair or real hair. Several components are used to help keep the hair piece from slipping or flying away. The hair system can also be weaved into the natural hair of the wearer to put an extra effort in making it more natural and secure.
When people decide to use hair replacement systems for women and men, their primary requirement is to have something that looks real. With regards to wearing a hair piece, you can trick other people into it. You must pick a toupee that does not reveal the fact that it is unnatural. You see, wearing a hair system that anyone can easily recognize will just eliminate the primary purpose of wearing it.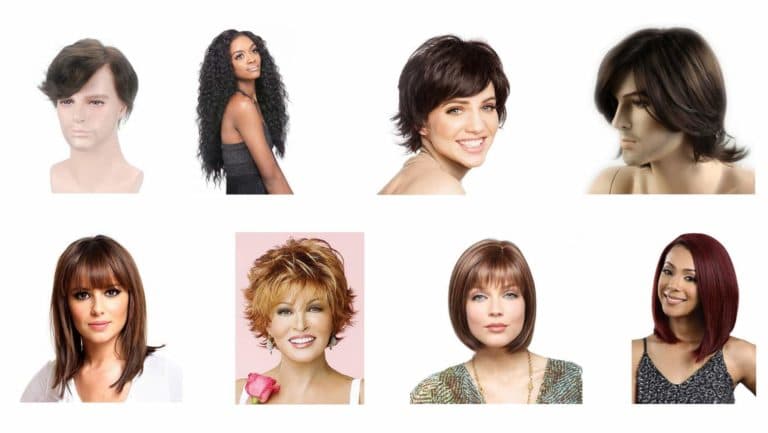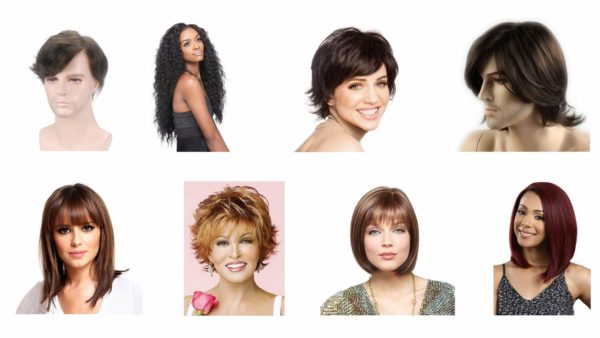 source
A Smart Solution to Safeguard Your Image
There are a variety of choices that you can consider once you begin experiencing hair loss. You may take prescription drugs, try home remedies, go through a hair surgery, or get a NewHairLine toupee. Of all the options available, more and more people tend to choose a hair replacement system as transplant can be costly while drug treatments can be hazardous.
The essential characteristics of hair systems are the texture and color, considering that its primary objective is to blend them into the real hair of the owner. One distinct difference between a toupee and a standard wig is that with a wig, a rug is primarily used to conceal the problem areas on top of the head. A toupee's primary purpose, on the other hand, is to cover the entire head.
The adhesive used in the hair system is another vital consideration. Make sure to check the effect of the product on your skin, at least for a full day. This is to find out if you are allergic to the product.
Individuals with hair loss issues had a limited choice before. To address their condition, they just turn to plastic looking hair pieces. Fortunately, modern toupees provide users with a more believable visual appeal. It also gives more versatility compared to the past versions. New releases of wig for men and women now enable affected individuals to pick from the many different selections readily available.
You probably have seen many people who have proven that it is fine to be bald and still look good. They have come to terms with their hair condition and simply shaved their head. In fact, some women find this interesting and appealing.
But the reality is, not all people are completely ready for hair loss. These people are willing to do anything to cover up or regrow their hair back. Most afflicted individuals have low self- esteem because of their receding hair line most especially with women and younger men. A toupee serves as an easy and affordable remedy for hair thinning.
If you are one of the countless individuals who have a problem with hair loss, a hair specialist can help you find the right toupee for you. This the kind of hair system that does not involve some form of surgical procedure so as to attach them on your scalp. It does not only fix your hair problem, but also the way you carry yourself.