Photography backdrops have been very popular, especially in photo studios, since the early 1840s. With these photography backdrops, it is much easier to create a calm surrounding and background to the picture to relay a particular mood. For example, if you want to have a photo that looks like you were on a tropical summer vacation, you could just choose a beach backdrop.
You will be able to have beach vacation pictures even during the winter season and even without actually going to the beach. This is why KateBackDrops are very helpful, especially for photographers and people who love to get their pictures professionally taken.
Photography Backdrops for Events
source
Photography backdrops can be used for many occasions. It isn't just for ordinary days when you feel like having a photo of you taken. It isn't just for days when you need a passport photo. These are also used for different celebratory events. Photography backdrops can make special occasions extra special. Below are some activities you can use your photography backdrops for.
Easter Day
Halloween Day
Graduation Day
Christmas Day
New Year's Day
Wedding
Valentine's Day
The ones indicated above are just some of the many events where you can use your photography backdrops.
How Can Backdrops Affect Your Photo?
Professional photographers wholeheartedly know that the background of the photo is equally important as its subject. However, there are those who are just starting to venture into the world of photography who disregard the importance of backgrounds.
The background can either make or break your photo so it is critical to choose the right backdrop. How can a mere backdrop affect your picture? First, if it is too solid or if its print is too sharp, it would steal the attention from the subject. If this happens, it will totally be a disaster.
According to a reliable article, the backdrop also reflects your lightning. As we all know, to have a professional-looking photo, you should have great lighting. However, remember that no matter how high your flash setting is, if the backdrop isn't the right one, then it is all useless.
Last but not the least, the backdrop depicts the mood of your photo. Even without or only a few props, you can bring out the emotion or feel of a picture with the right background. You can also bring out the best of the subject. The right backdrop will reflect the mood you are trying to portray in the photo and the beautiful features of the subject including their skin tone, hair strands, and bone structures.
Different Concepts of Backdrops
Are you worried that there are not enough choices of backdrops sale for photography available in the market? Then, you need to worry no more. It's rest assured that there are plenty of backdrops to choose from. To give you an idea of what kind of prints or backgrounds you can expect from professional photography backdrops, here are some of the most familiar concepts.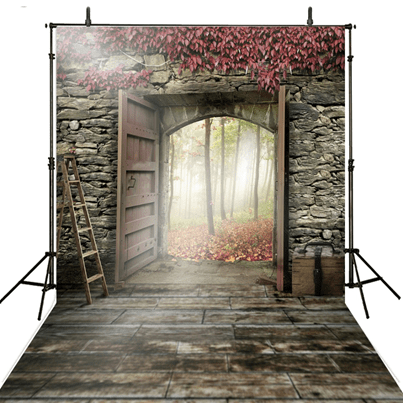 source
Scenery Backdrops
Everyday Backdrops
Bokeh Backdrops
Fairy Backdrops
Bricks Backdrops
Wooden Backdrops
Flower Backdrops
Door Backdrops
If you think the idea of the backdrop that you are looking for is not on the list above, then always remember that the ones listed above are only a part of what is offered. You can also check out the list of Kate back Drop company.
There are too many concepts for a backdrop, and it would be too long to list them all. Also, remember that if you find it difficult to find what you are looking for, you can opt to ordering a customized one.
Why Order Photography Backdrops From Kate Back Drop?
There are so many suppliers of photography backdrops in town and all over the internet. However, just like how it is important to be keen in choosing the right backdrop, it is equally important to know and choose your supplier. Quality backdrops start with quality suppliers.
KateBackDrops is a highly-recommended backdrop supplier because of their high-quality products. They do not just deliver any backdrops, they deliver the best backdrops for your photography. You won't regret doing business with them as they are all professional and they know what every photographer needs the most. They capitalize in excellent quality backdrops that make the clients happy.
What can you expect from Kate Back Drops? First of all, you can expect it to be made of cloth. Due to its durability, it can last longer compared to other backdrops. It will also be a seamless backdrop which means you do not have to deal with the annoying visible seam lines.
What is most stunning is that all of the backdrops are 100% wrinkle-free. Expect the products to be delivered as a ready to use backdrop. With the help of their backdrops, you can expect to come up with the best studio photo ever. So what are you waiting for?