Hello, fashionistas! Are you ready for the newest trend when it comes to skirts? We are talking about the popular midi skirt that has made many fashionable women fall in love with it immediately. Do you dare to rock the trend? In the article below we are sharing with you some helpful tips on how to do it the best way possible. Don't miss our how-to-wear a midi skirt this spring guide below.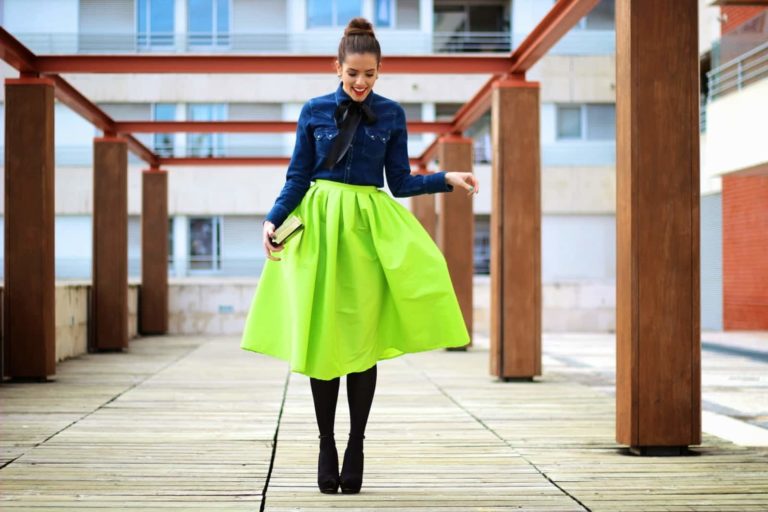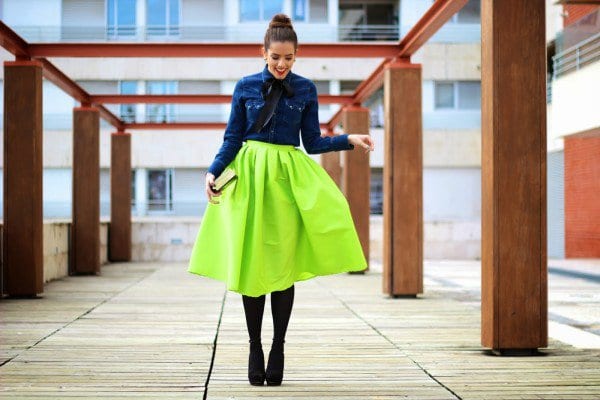 source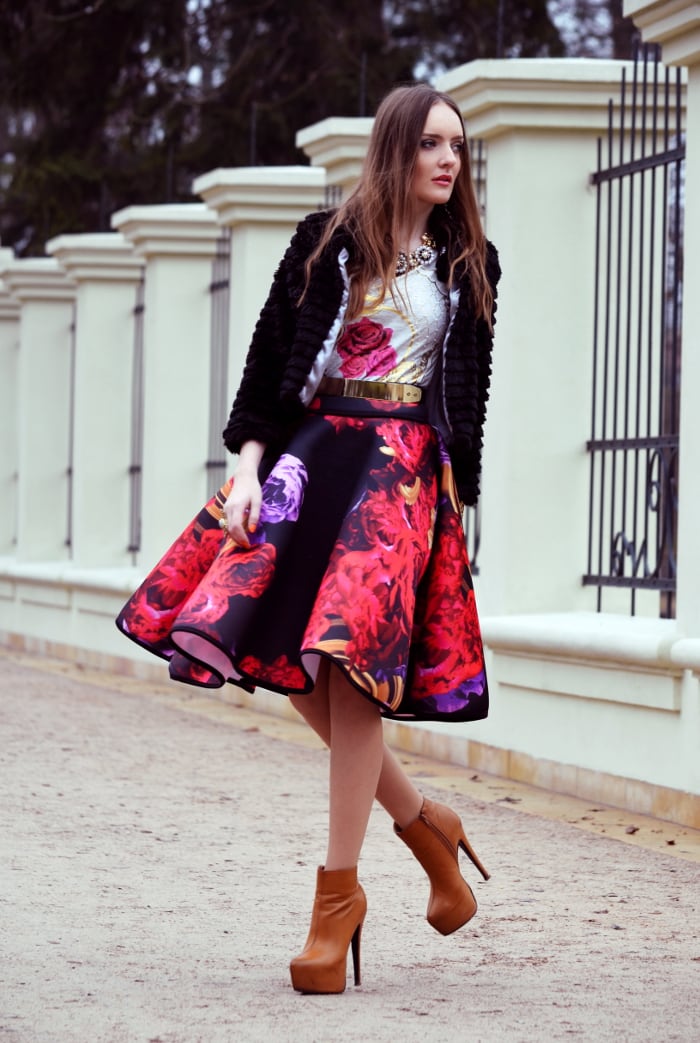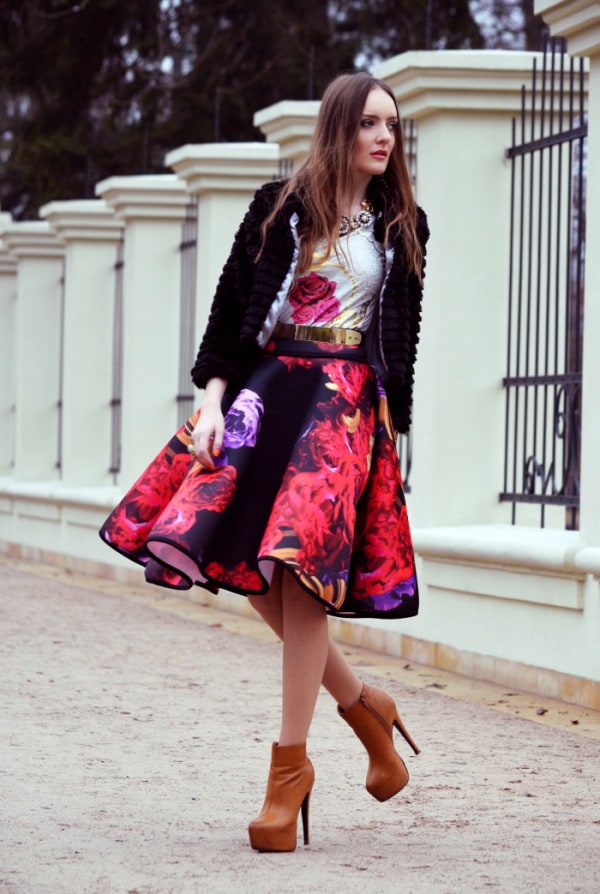 source
Get creative with your top
When it comes to tops that you can pair with your midi skirt, let us tell you that there are endless options out there. The key to styling a perfect look is to look outside the box. This means to forget about any fear of experimenting with different tops that you can rock with the trend. Do you want a sexy professional look? Tuck a button-up shirt into the waist of your skirt and choose your sexiest pair of slim heels. Do you want a city chic vibe? Opt for a patterned skirt and an oversized leather jacket over a fitted solid top.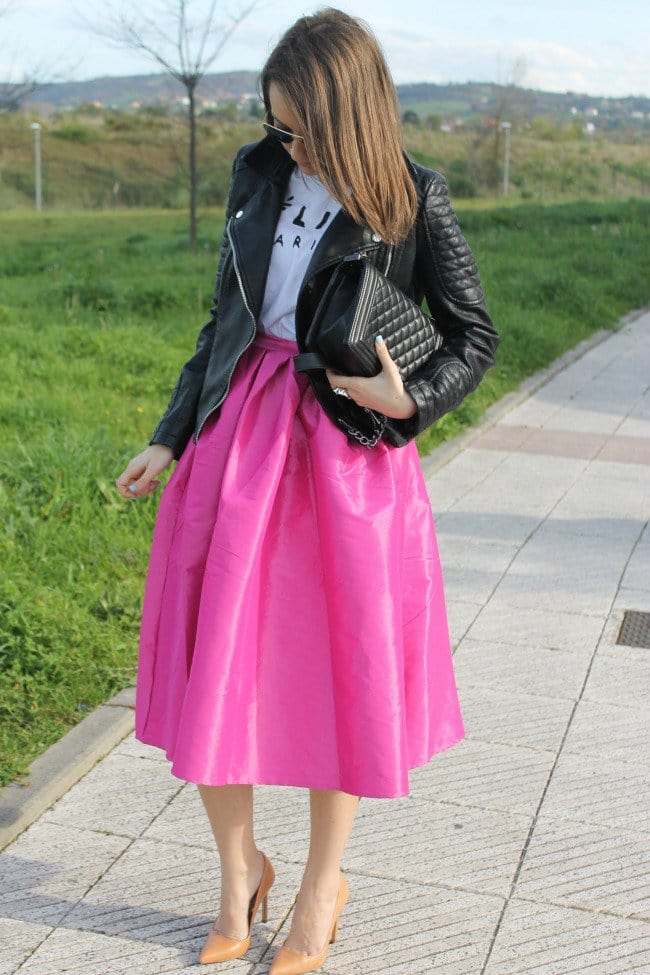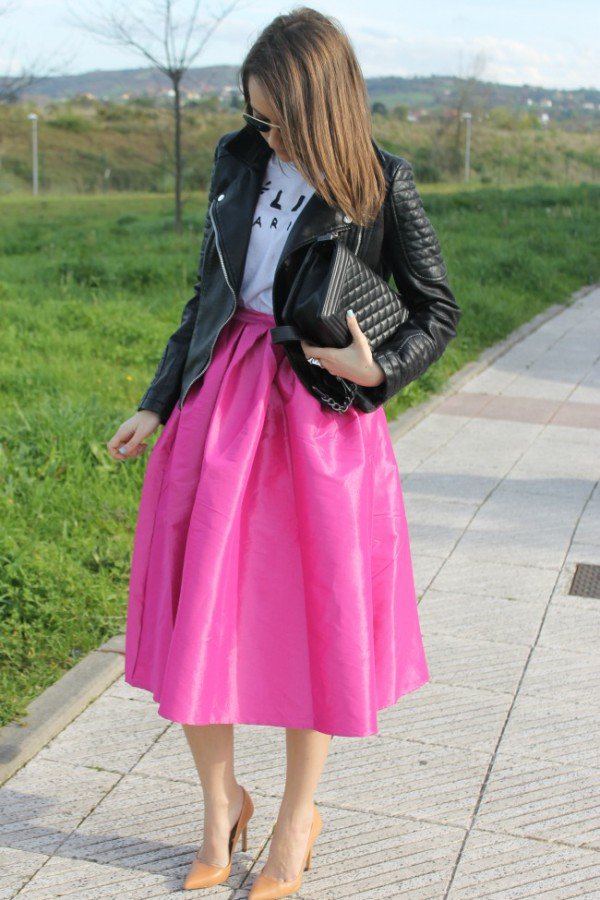 source
Dare to experiment with textures
Midi skirts are available in a wide range of styles, materials, and textures. Don't be afraid to experiment with them all until you find the ones that best fit your personal style and fashion preferences. We recommend you to choose a midi skirt that includes some fun textures that will give a unique twist on the trend itself, and your fashion taste too.  Denim is a perfect material to rock if you want to follow current trends.  Pair your denim skirt with a loose cropped blouse or a fitted top in a bold pattern. Velvet skirts, button-down skirts, or frilly skirts are also among the trends you need to try if you want a fashionable look.
source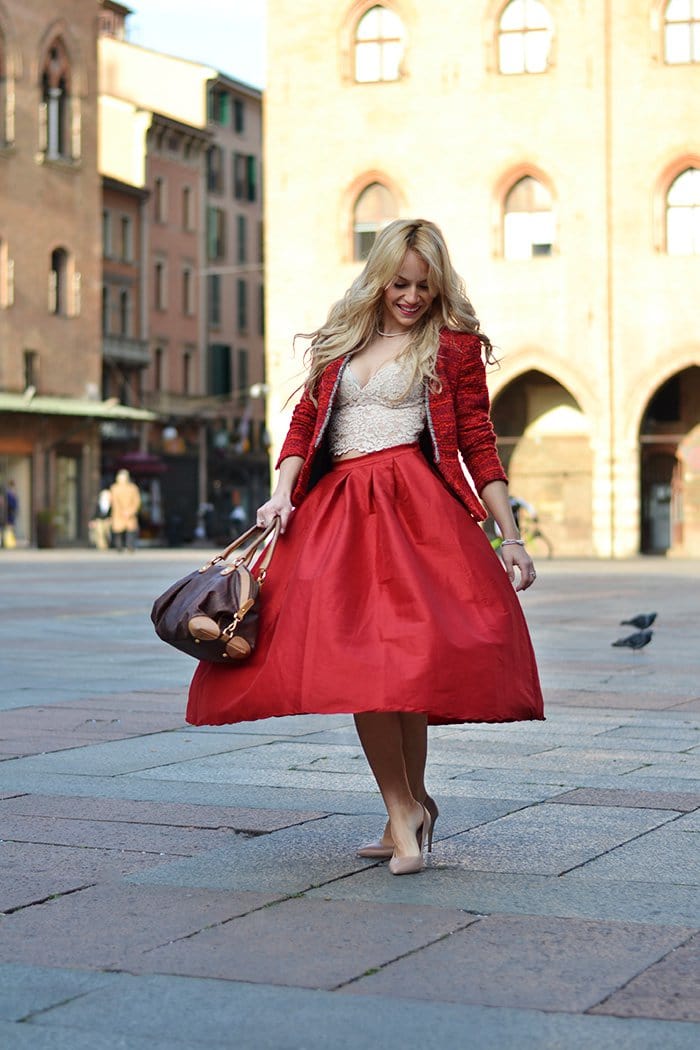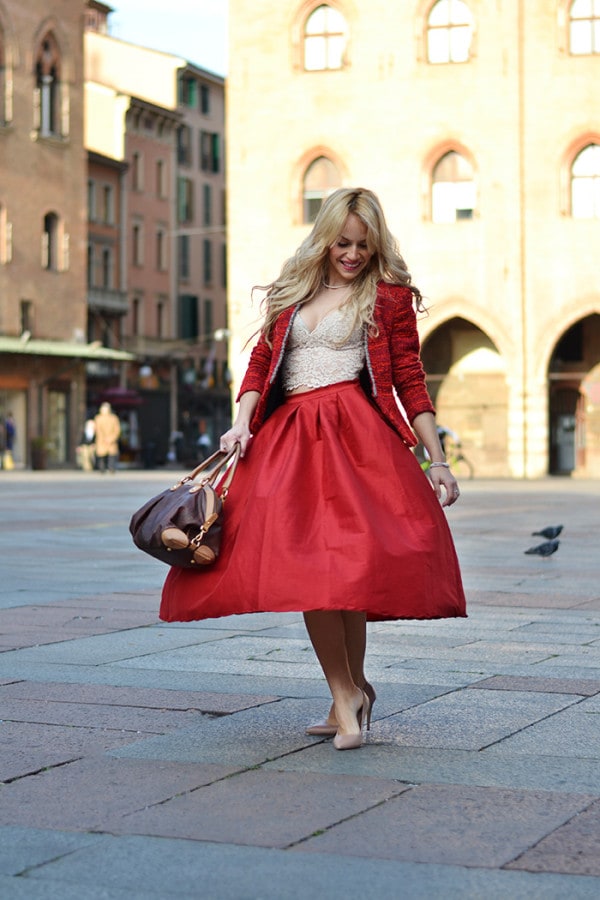 source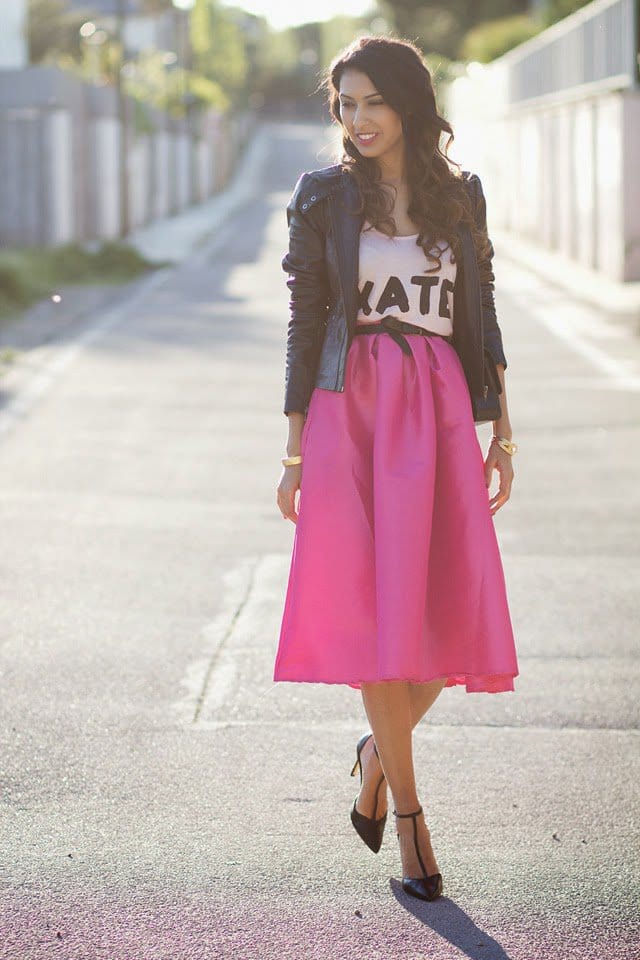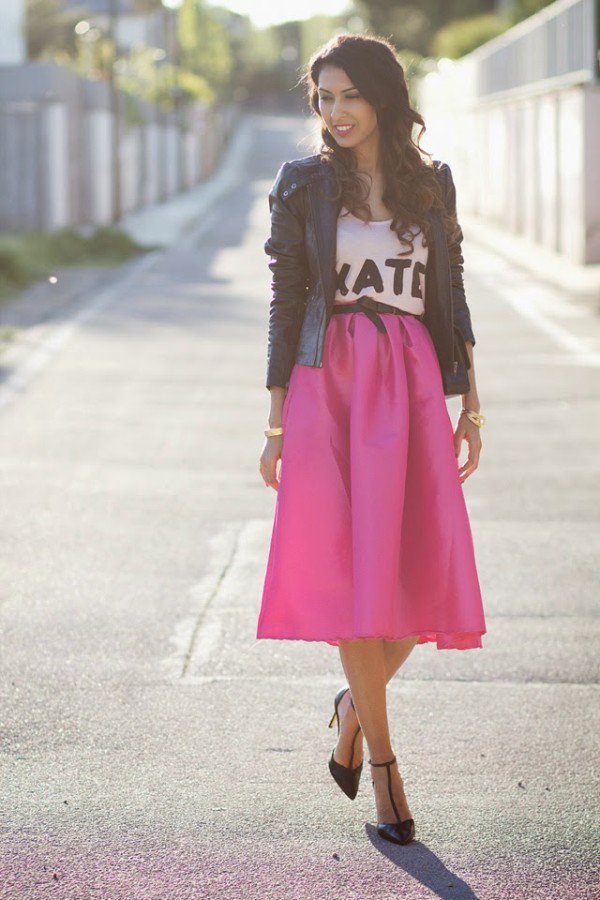 source 
source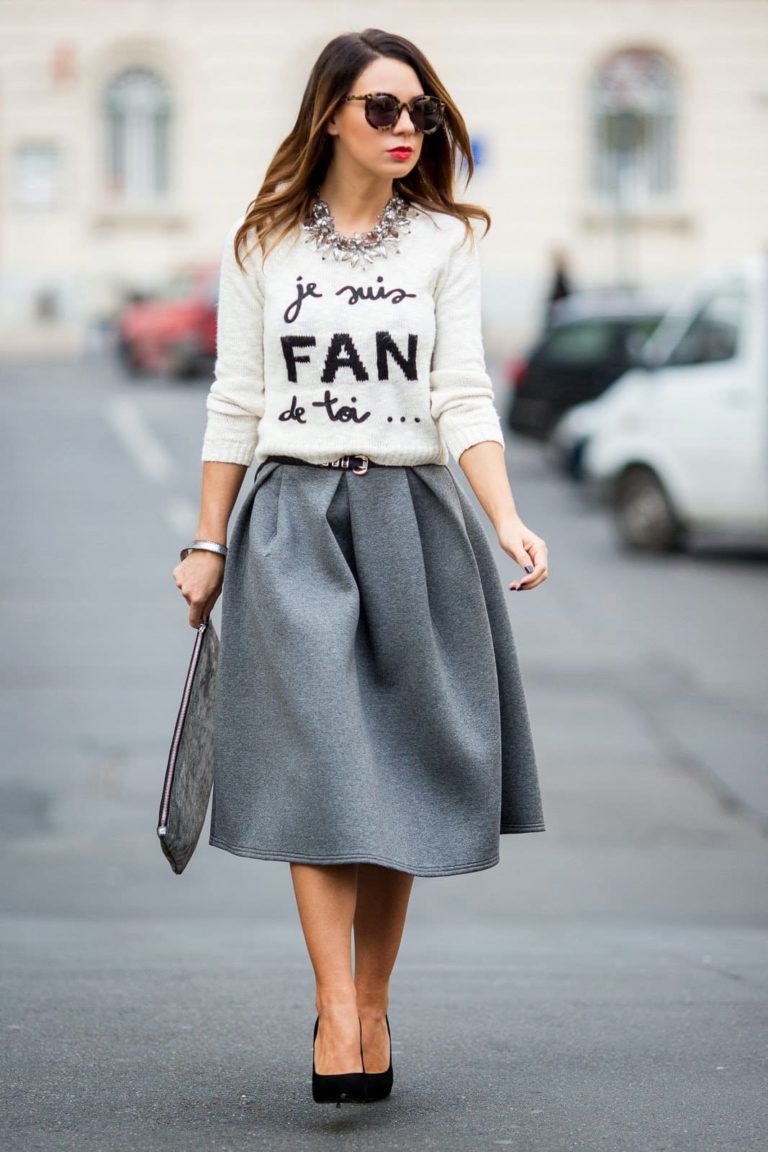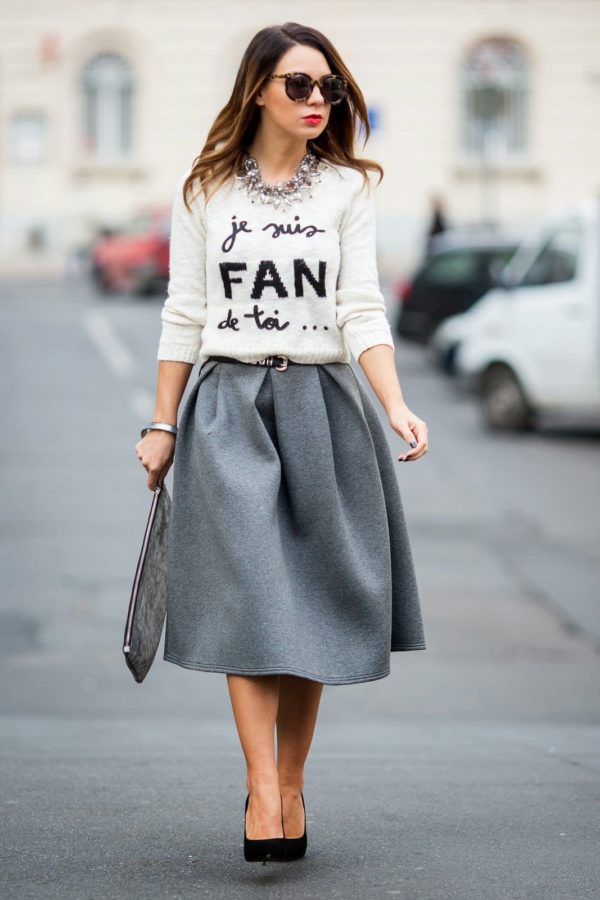 source
Balance is everything!
When it comes to midi skirts, you need to know that balance is everything! The midi skirt fits tightly around the waist but gets looser around the hips and legs. So, when you choose your one to style an outfit, make sure that the rest of the outfit fits snugly and your natural figure stays visible. Show off your shape by choosing a tight crop top or a fitting top that you can easily tuck into your skirt at the waist.  Don't forget to choose some eye-catching shoes too. They will attract attention in order to balance out the in-between hem length of the skirt. Stay firmly away from flip-flops, basic flats, or any other simplified shoes.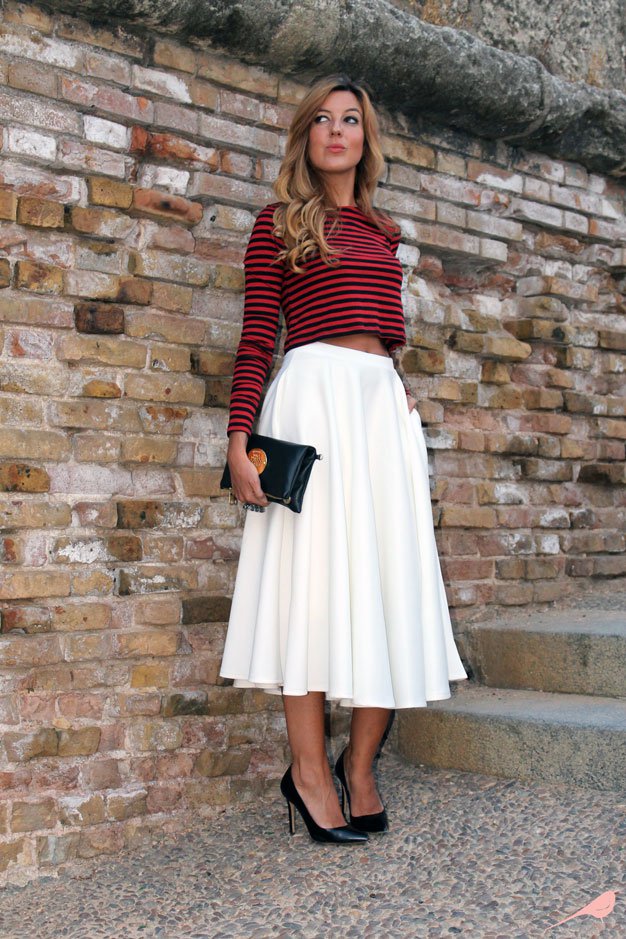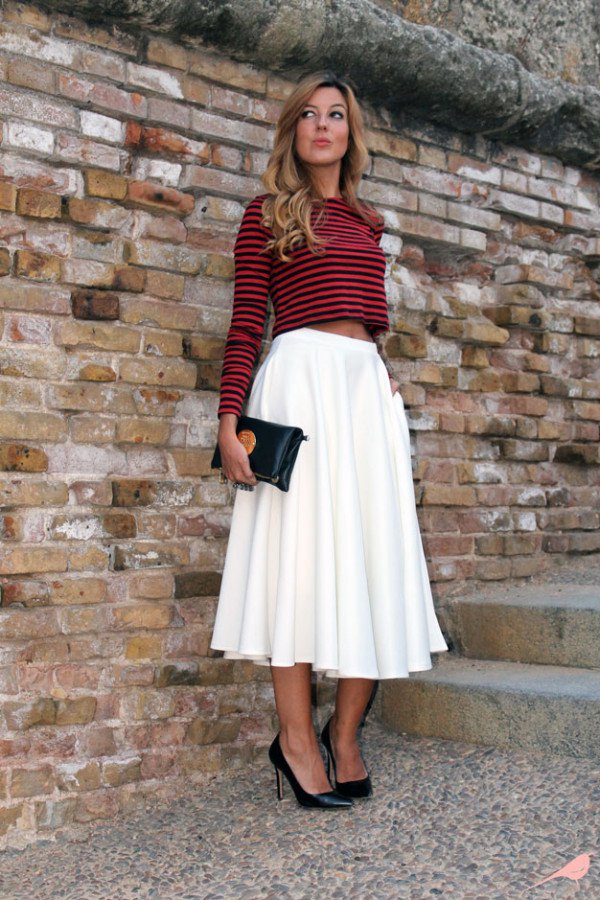 source
Don't be afraid to accessorize
Your midi-skirt look won't be complete without accessories. And, accessorizing the look has never been easier. There are a ton of accessories and jewelry pieces in your jewelry box that can complement your look perfectly.  For example, you can opt for a wide-brimmed sun hat when you choose to wear a button-up skirt. Or, you can choose some statement jewelry pieces, like bangles, for example, to add balance to your fitted skirt and snug top ensemble.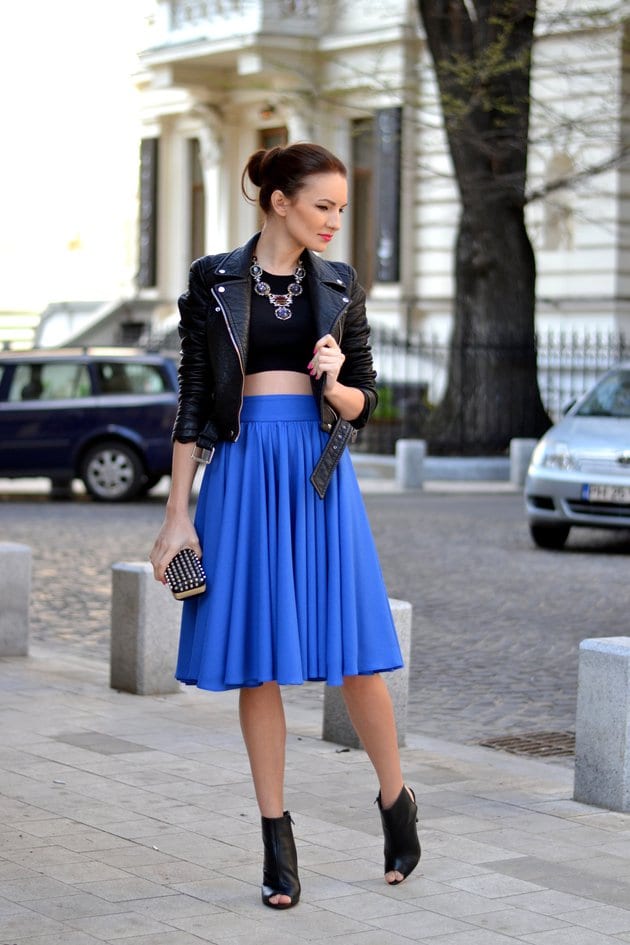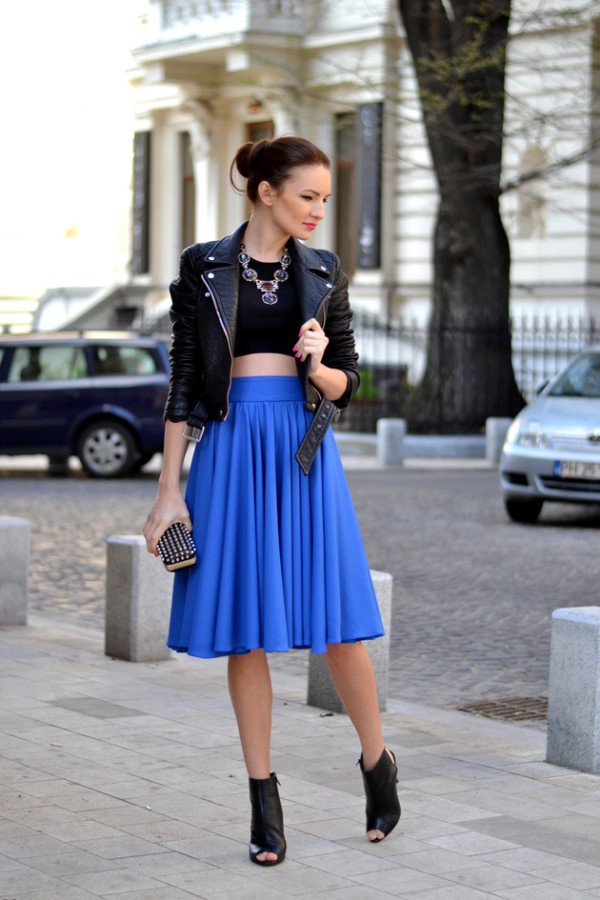 source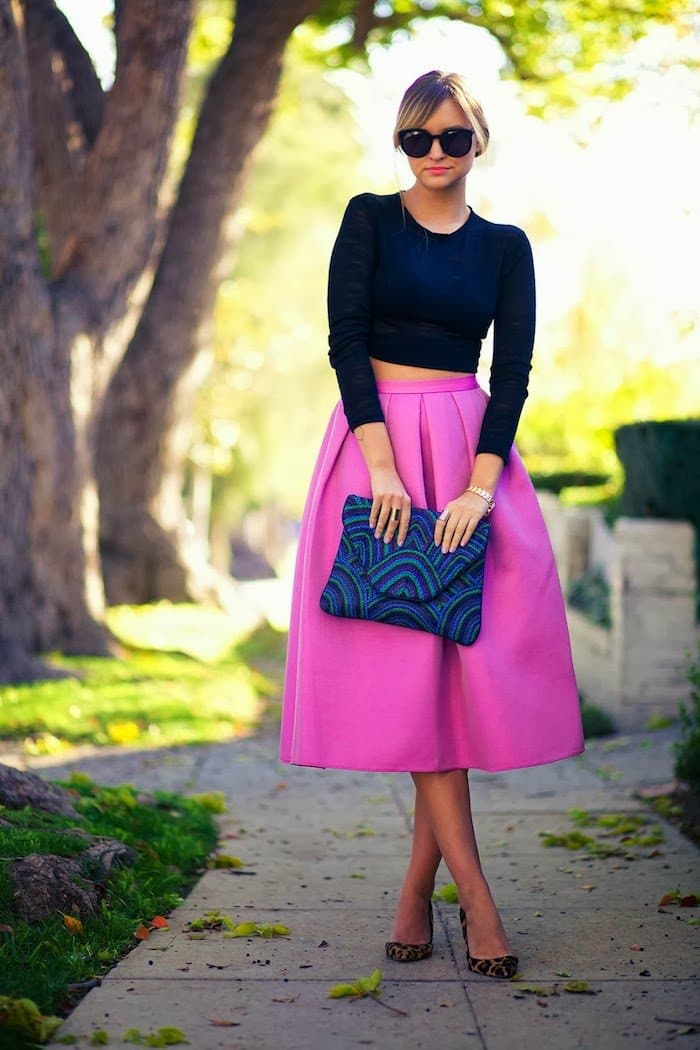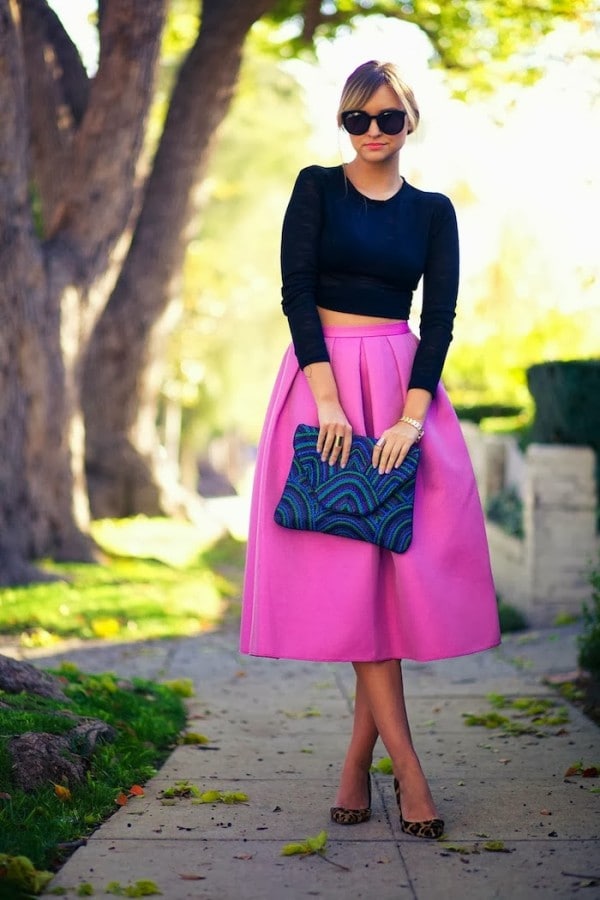 source
Rock your shoes
Shoes can make or break your look as a whole. Never forget the importance of the footwear you choose, especially when you wear a midi skirt. Try to always choose a pair of eye-catching heels that are enough chic to draw attention to the lower part of your body. You have a ton of different options when it comes to shoes that you can pair with your midi skirt. For a more casual finish, you can go for strappy sandals. Lace-up sandals that tie a few inches up your calf are a wonderful choice because they make the transition between shoes, bare calf, and skirts look more fluid and less choppy. Chunky heels are the most stylish option when it comes to shoes that elongate your legs and keep your look balanced and sensational.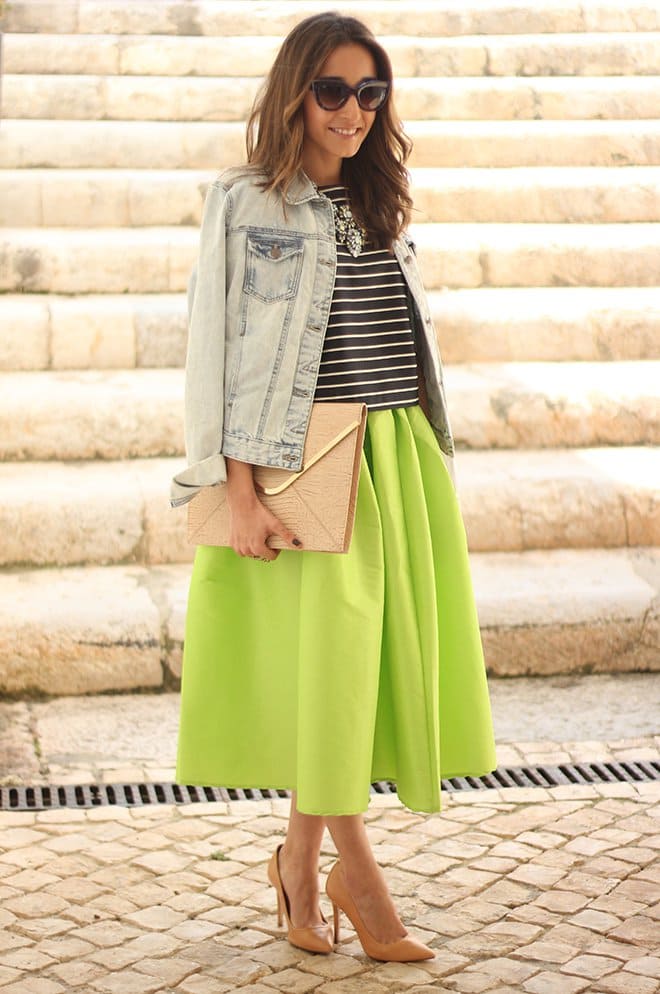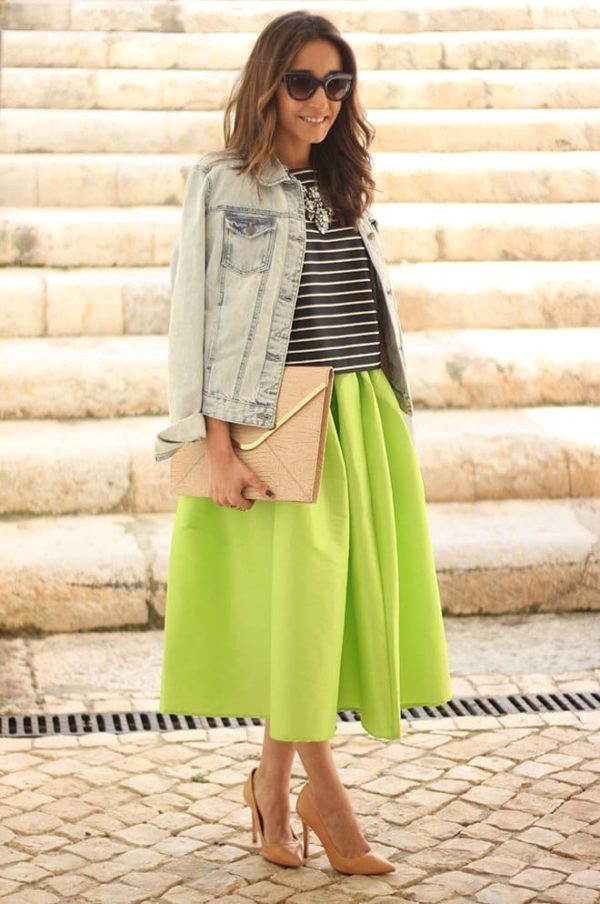 source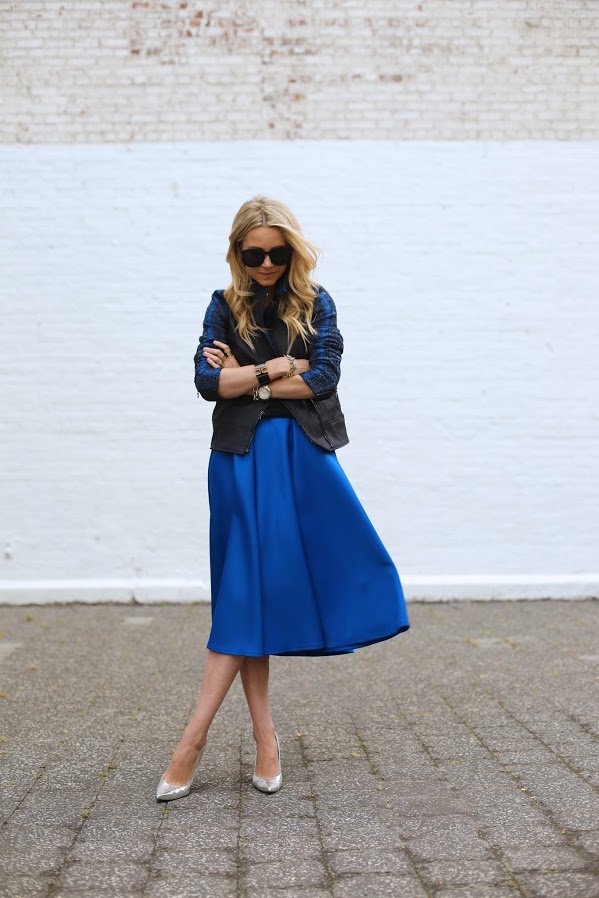 source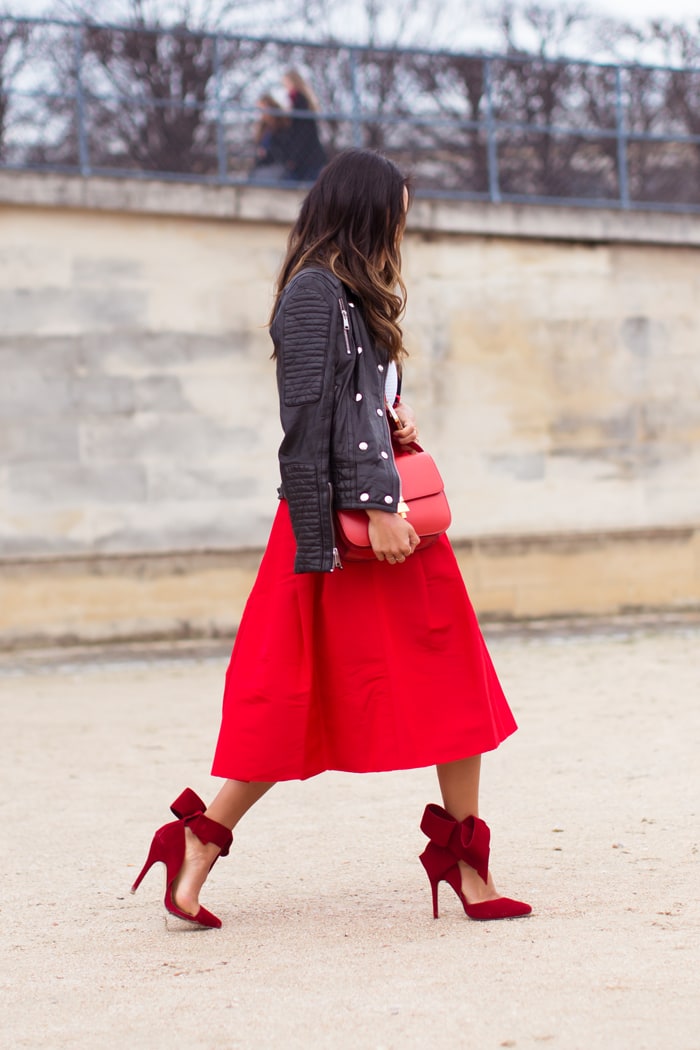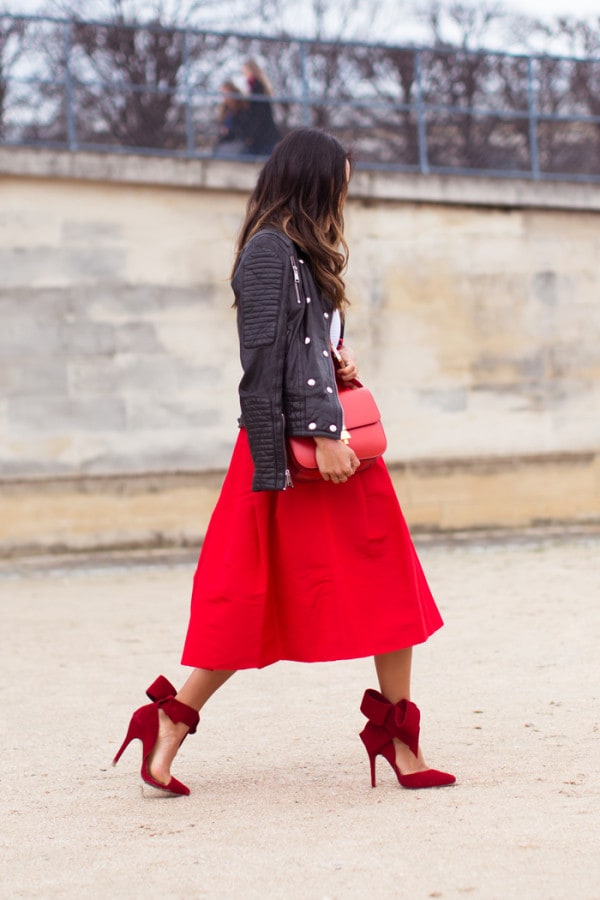 source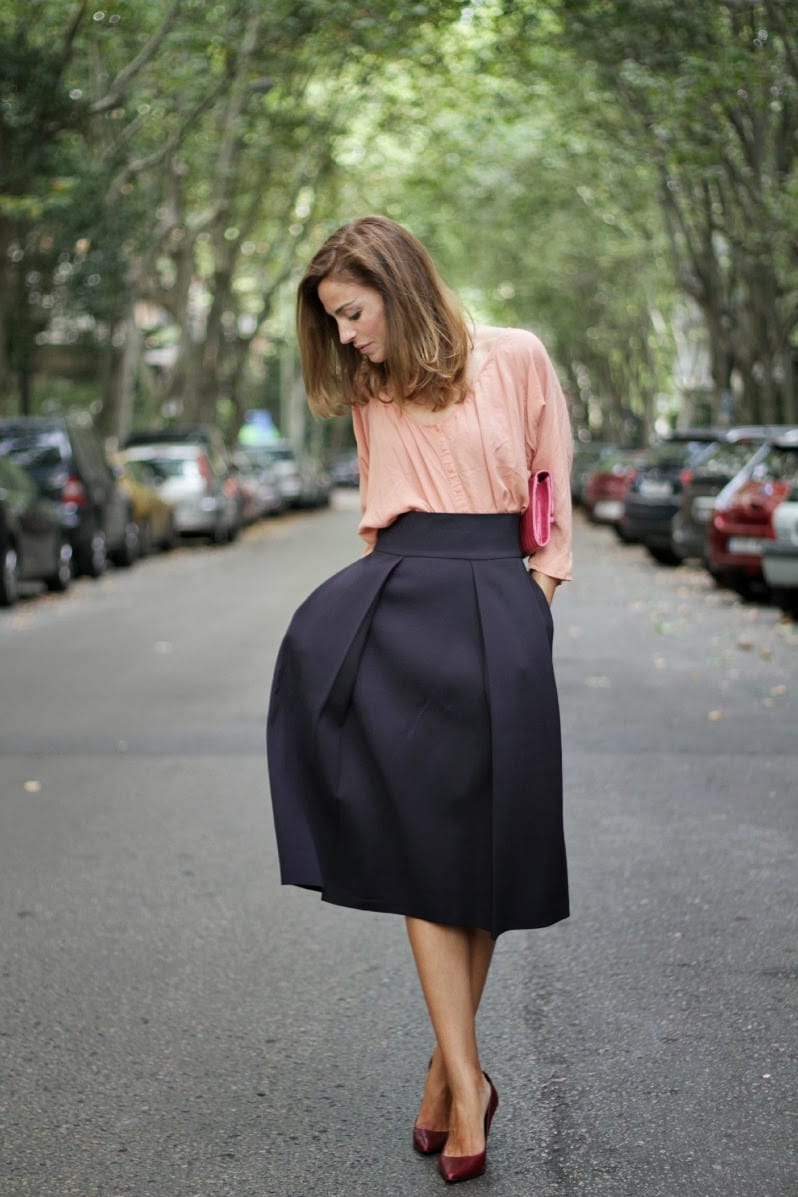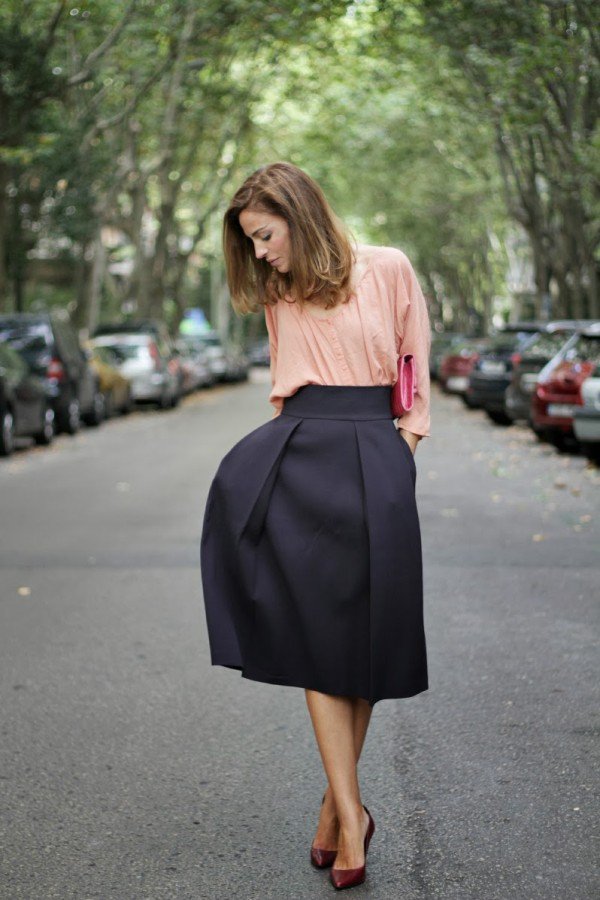 source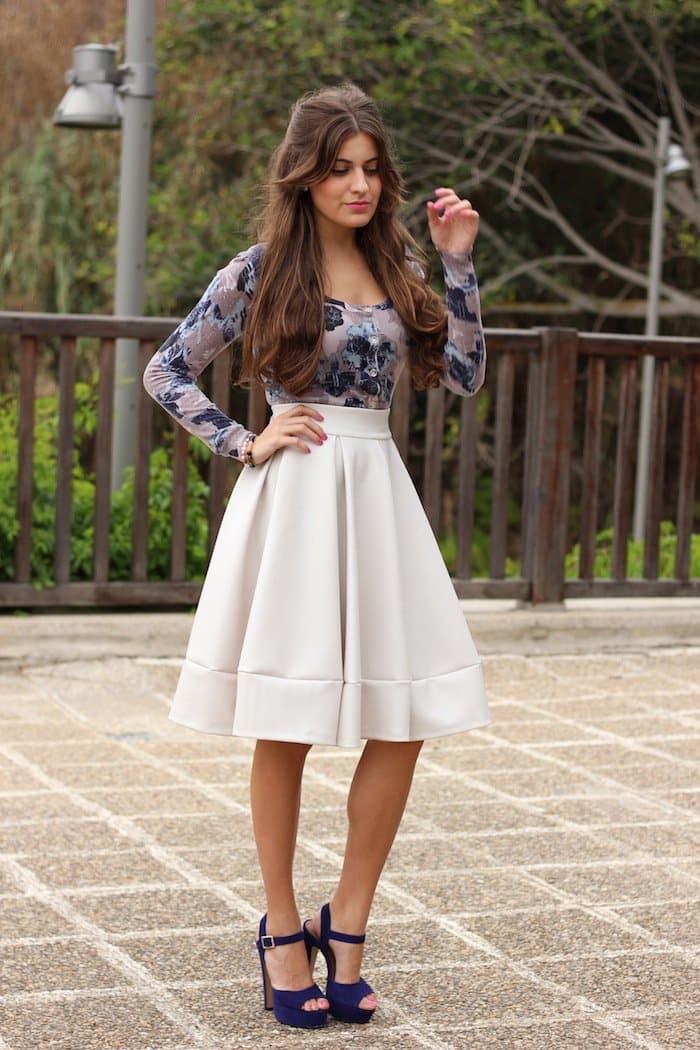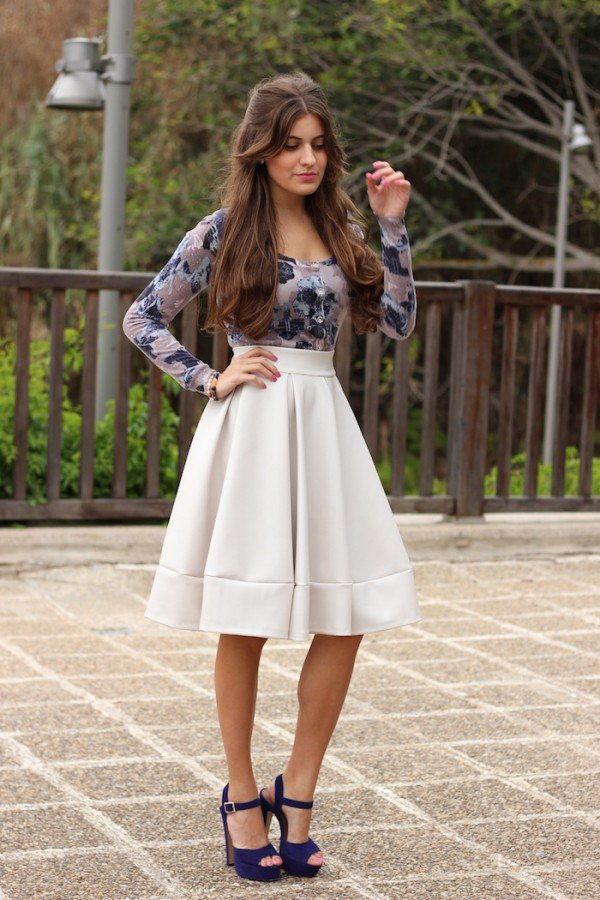 source
Modernize your look
A midi skirt is a trend in and of itself, but if you style it the wrong ways it can look a little bit frumpy. Never forget this. Any time you style a midi skirt, try to add some modern touches to your look to keep the look fresh and chic. Incorporate other relevant current trends into your look to modernize the appearance of the skirt. Lace detailed top layered under your midi skirt is a perfect way to modernize the look. When it comes to colors, we recommend you go with a solid-colored skirt and a neutral top. That will guarantee a modern finish for your look as a whole.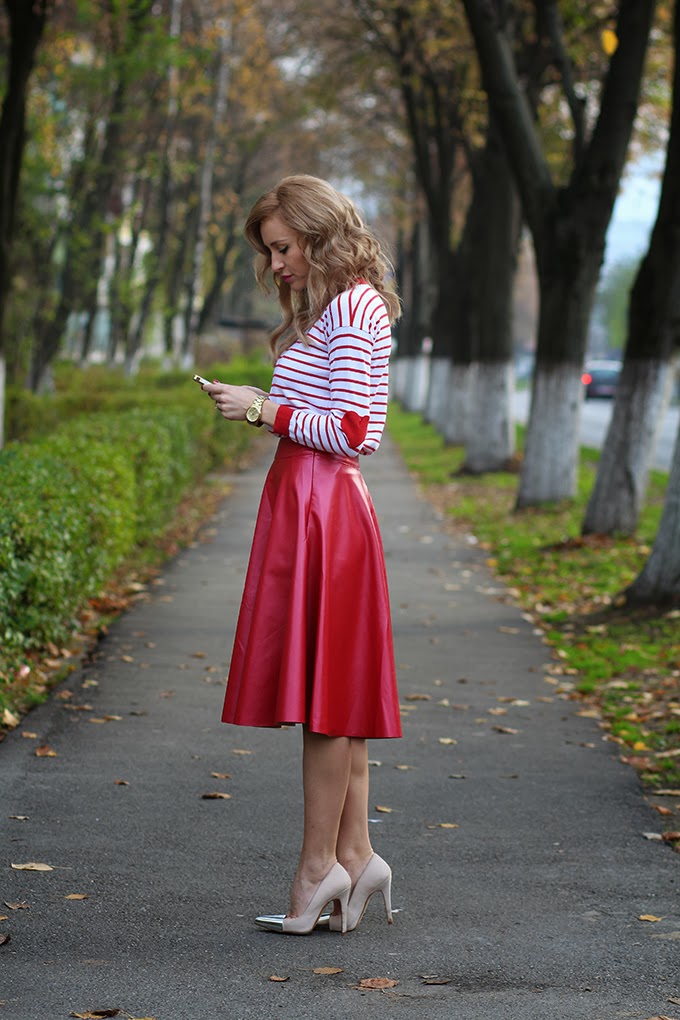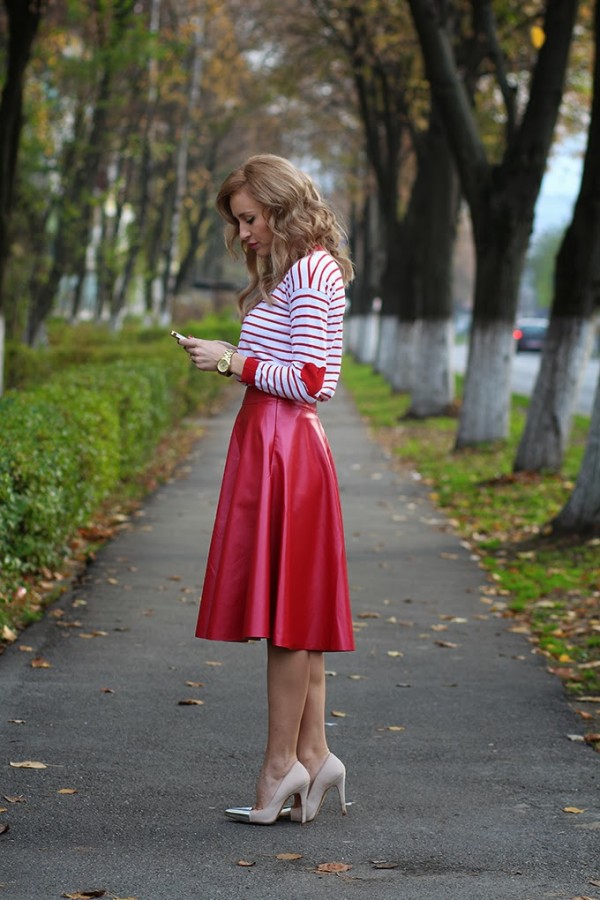 source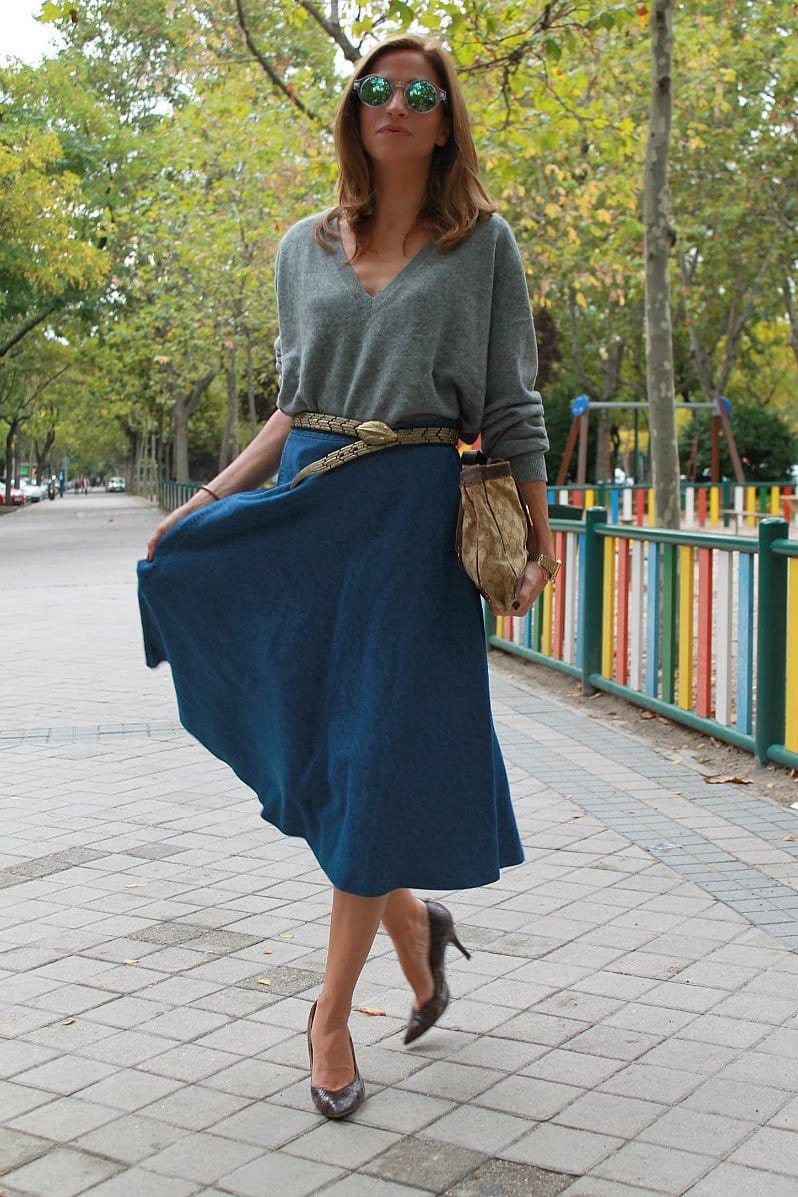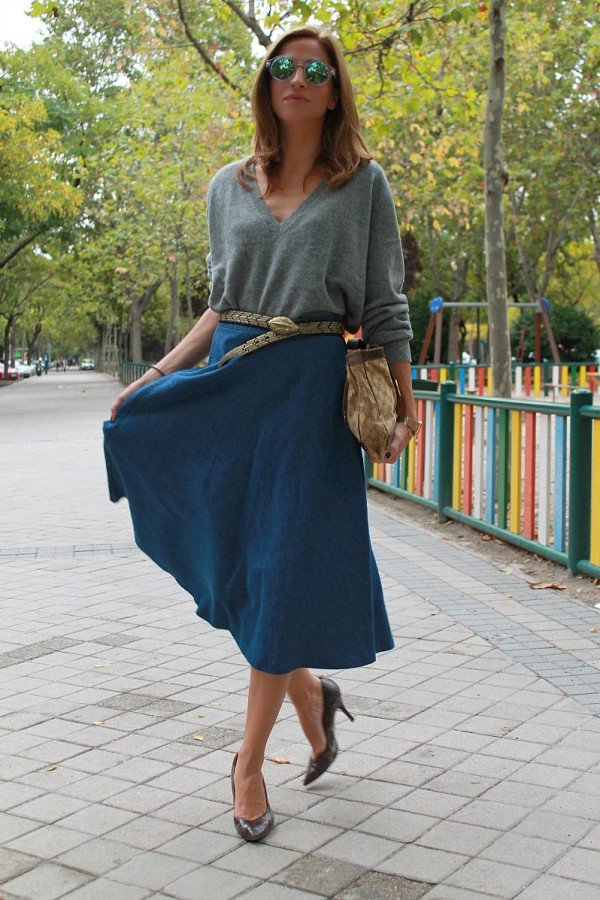 source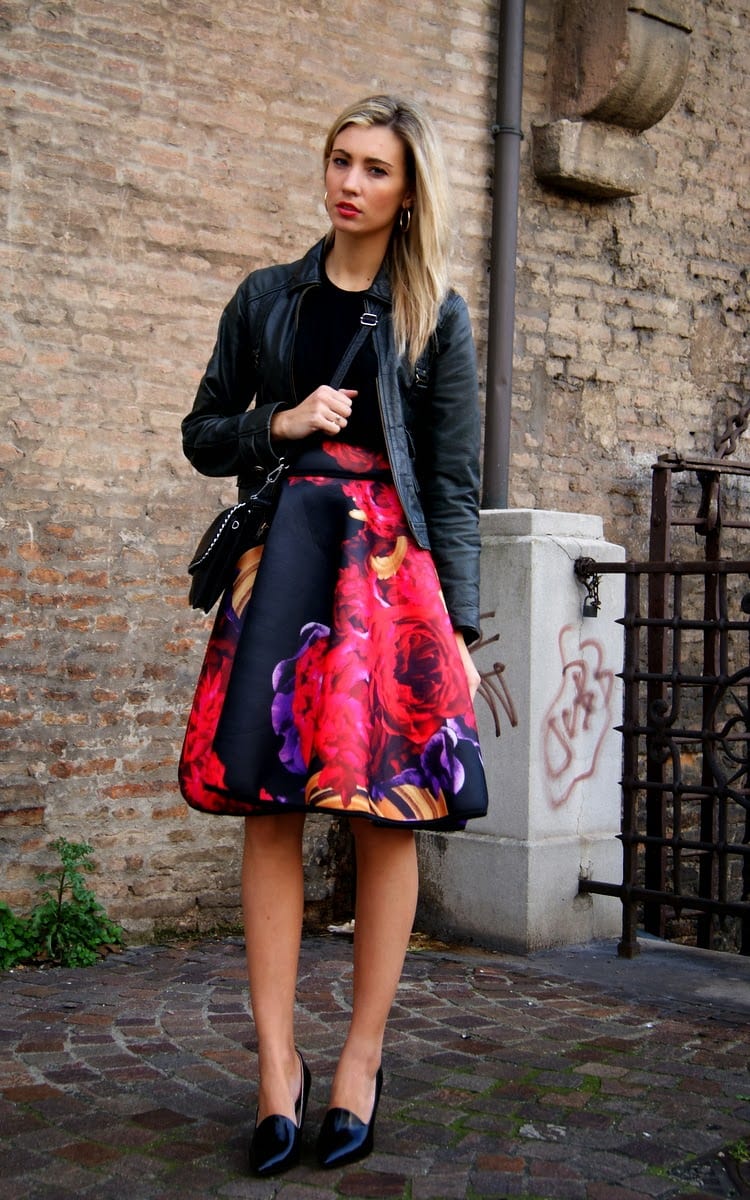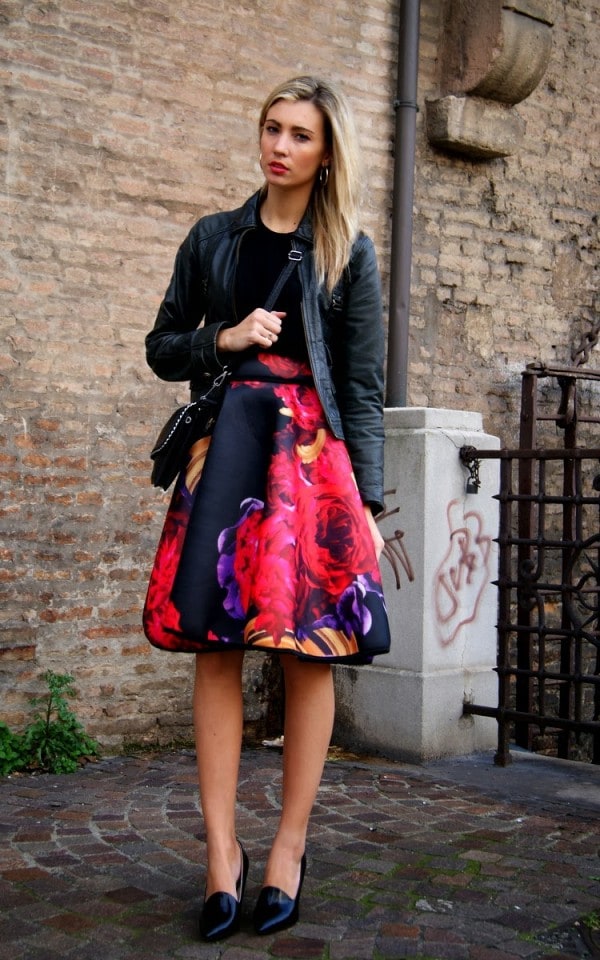 source