Fall is right behind the corner, and it is time to change our light wardrobe with darker shades in the spirit of autumn. Women that want to look modern and stylish during the colder autumn days, should follow the list of seven fall 2018 essentials that every woman must have in her autumn wardrobe below.
1. Plaid Button-Down
As you can imagine the pattern that best describes autumn without words is plaid. And if you want to be in touch with the fall fashion one piece of clothes that you must enrich your wardrobe with, is plaid button-down. It perfectly fits any style, so you can combine it for casual or formal occasions. Plaid can be worn with jeans, the classic blacks pants, skirts etc.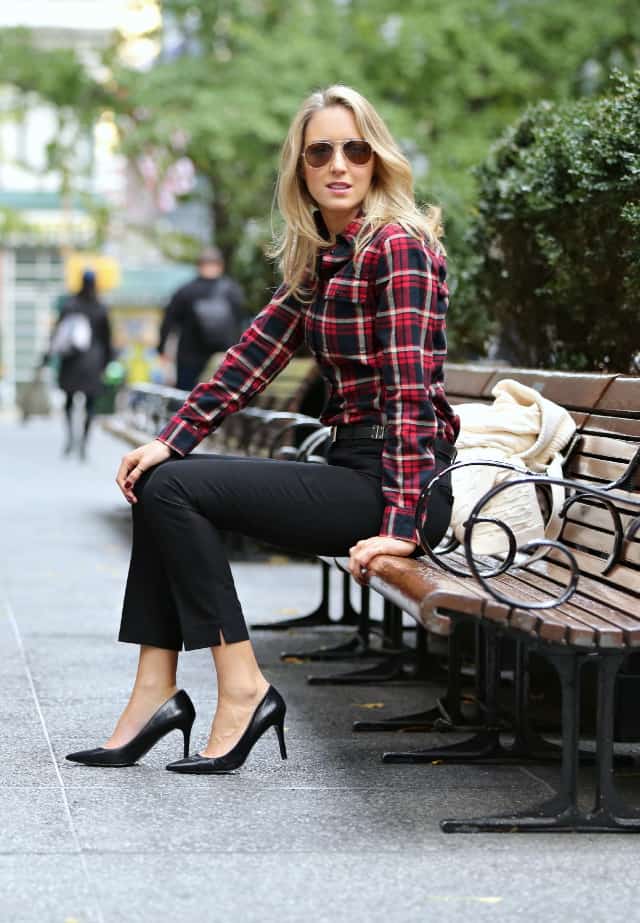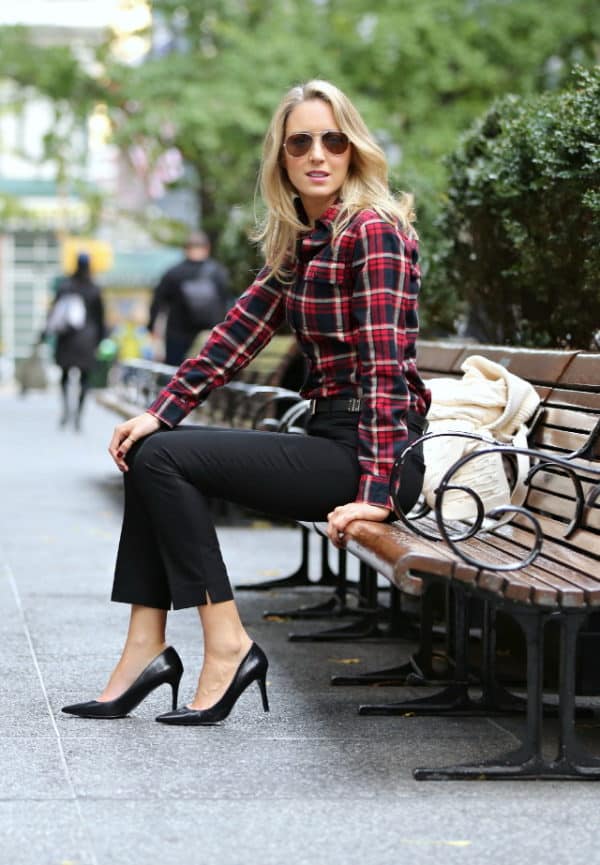 source
2. Ankle Booties
Heels look perfectly and you feel so feminine, but you should also admit that they are as uncomfortable as you can just imagine. So, in order to look modern, but comfortable too, you should enrich your footwear collection with a pair of autumn-friendly ankle booties. You can pick one of the colors typically worn in autumn such as blackberry, pumpkin and goldenrod shades.  Flat ankle booties can perfectly match your fall outfit because they look absolutely adorable combined with dress, jeans or pants.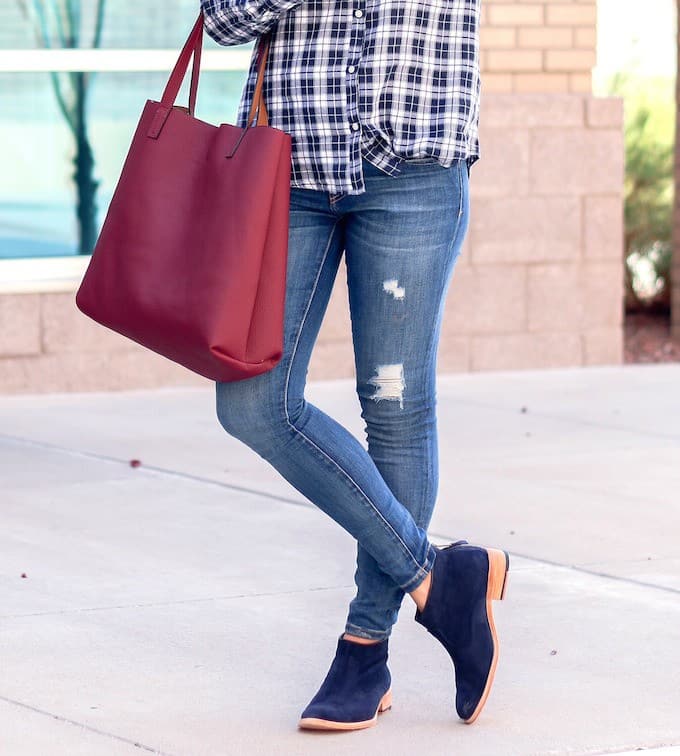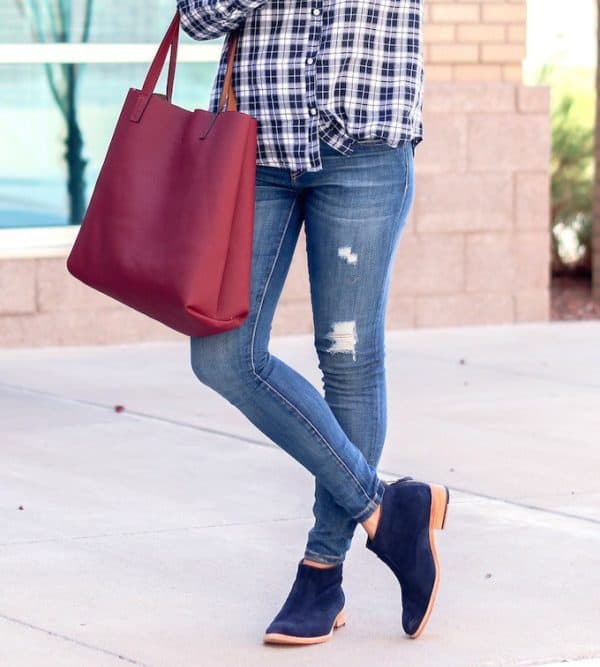 source
3. Classic White Button-Down
The must have item in every woman wardrobe no matter the season and the age of the woman, is definitely the white button-down. It is the foundation of so many styles and if you haven't one yet, this fall is the perfect time to get one. You can pair it with jeans, skirts, heels and sneakers… with absolutely everything. you can wear it with casual and chic outfits or you can use it to create your formal bussines look. it is up to you the choice.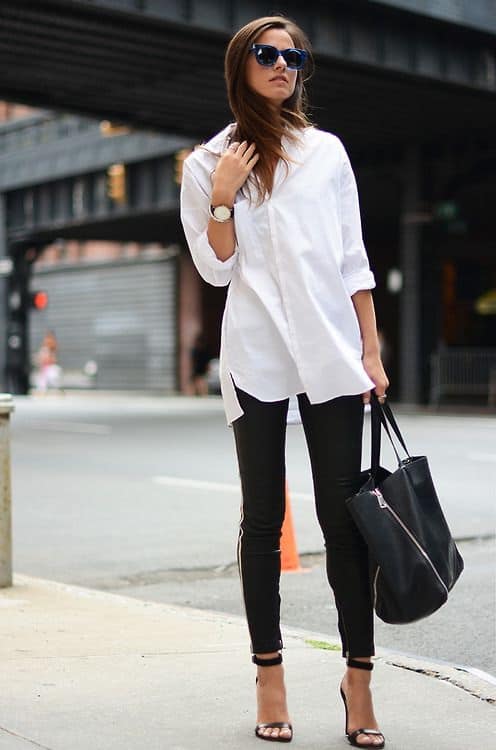 source
4. Knit Dress
Fall means colder weather and warmer clothes, so your number one essential for this fall is definitely a knit dress that will make you feel modern and fashionable, and at the same time warm and comfortable. Your knitted dress can be perfectly combined with your favorite sneakers or ankle boots, but can also perfectly match your nighheels too.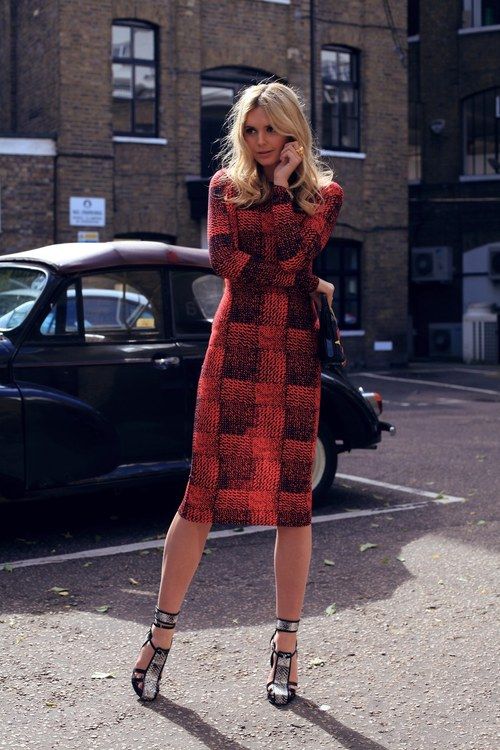 source
5. Carryall Tote
Carryall totes are not only a essential you must bring with you, but the y also add a little fashion and personal touch in your complete outfit, so this fall don't move anywhere without your favorite handbag or big bag in which you can carry everything a woman can need.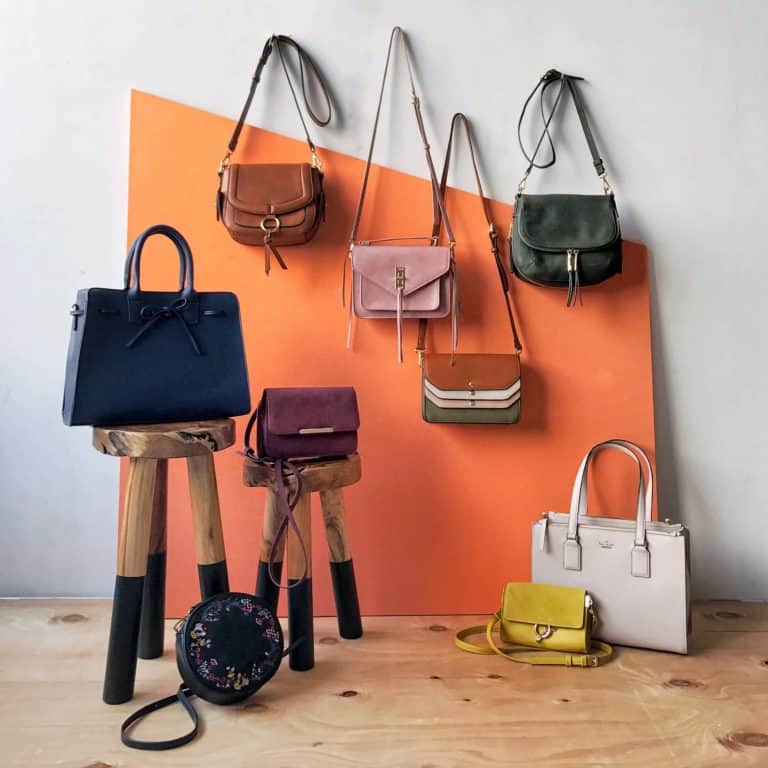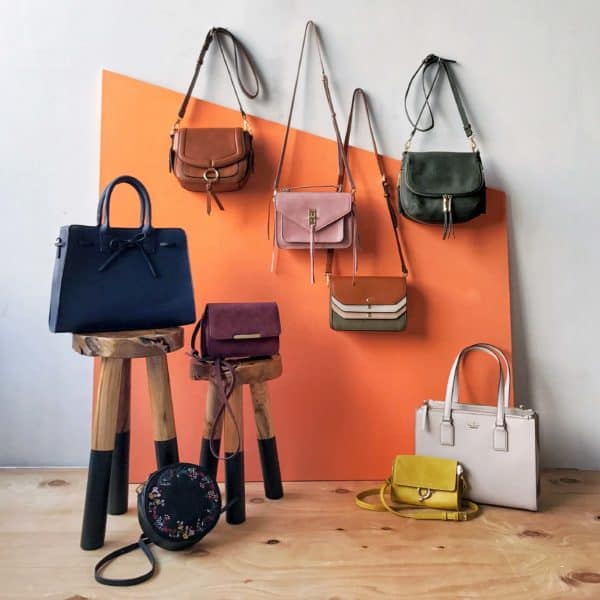 source
6. Jeans
Denim matches fall the best way possible, and darker denim is the perfect choice for your next fall outfit. They make you feel comfortable and chic, and you can wear them any occasion. Jeans are the first choice of every girl, as they fit perfectly any body shape.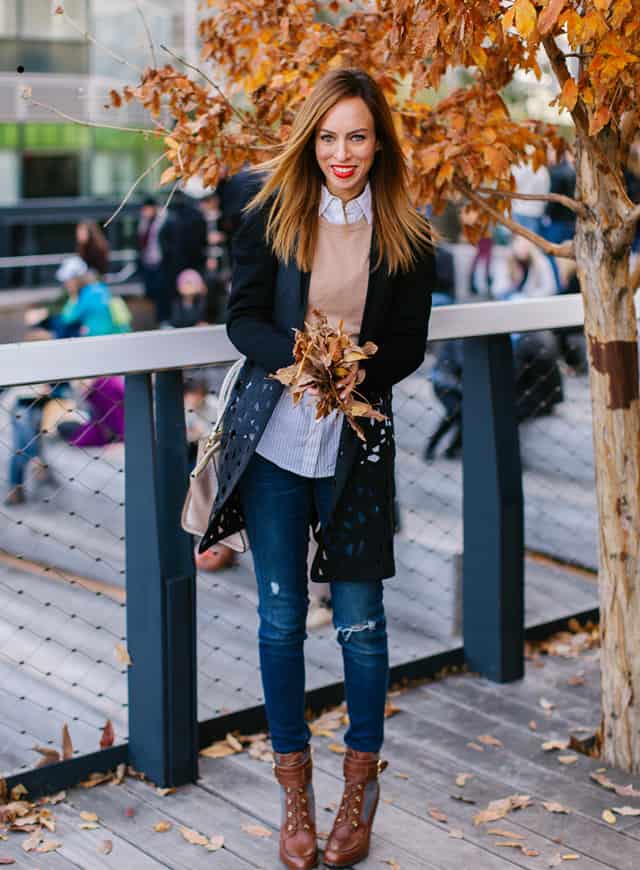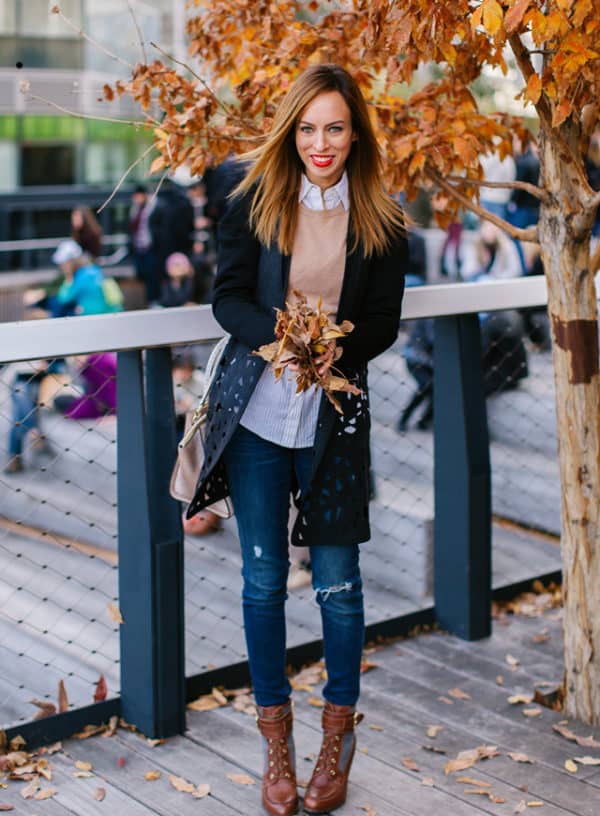 source
7. Chunky Knit Sweater
With fall right behind the corner, every woman wants to feel warm and cozy. And, when we say cozy we definitely think about a chunky-knit sweater in any of the fall shades such as ocher, mushroom brown, olive green, burgundy etc.. that can perfectly match any jeans, pants or skirts in neutral shades. So, this fall don't miss to get your perfect cashmere luxe sweater.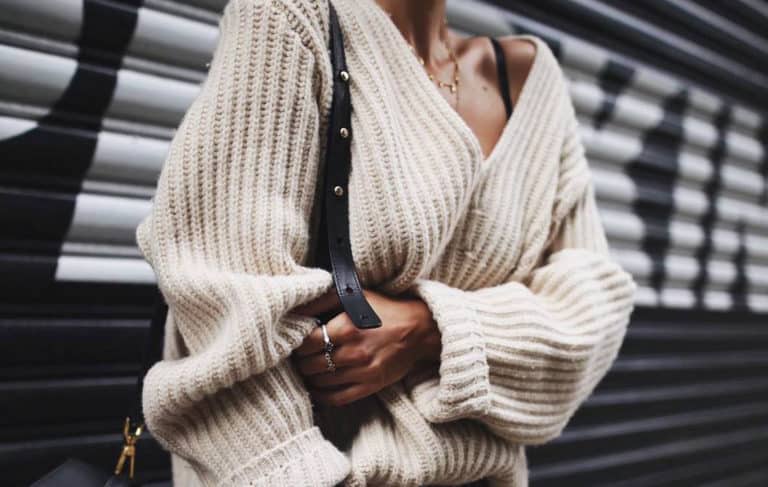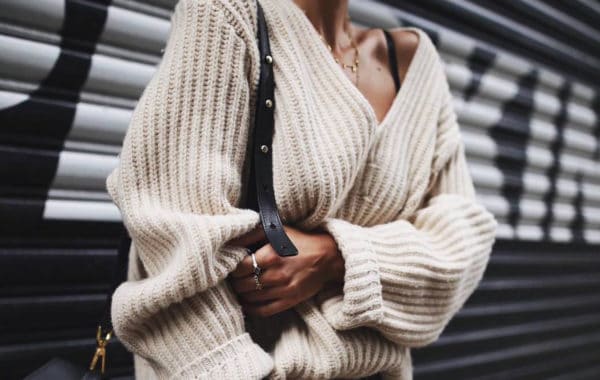 source