Fall is here and the school season has already began, so you should stay fashion and modern on school days. Below we are giving you six (three for boys and three for girls) combinations that you can wear at school and that will suit perfect on you.
1.FALL-FRIENDLY BLUES AND BROWNS
Comfy pill-on pants are one of the most comfortable for boys, so they are the choice number one for this fall season too. Colored in golden brown they will look perfect on you, and when you pair them with a pair of blue sneaks and camo, they are the gain combination.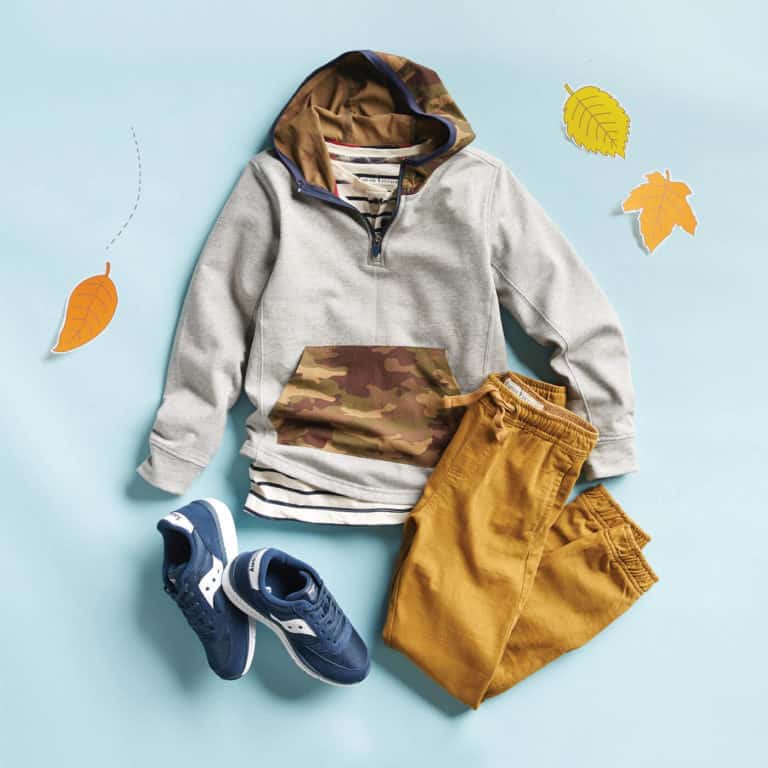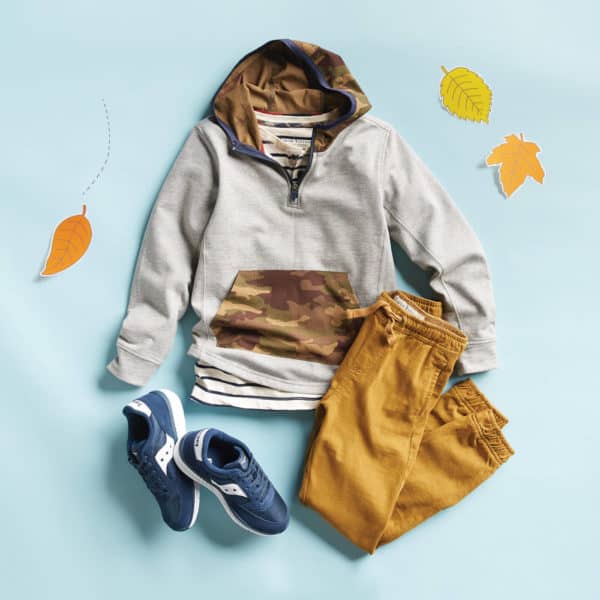 source
2. PUFF KIDDO
If you want to experiment with colors, then this fall season go for some darker tones. A blue warm puffer paired with khaki-colored jeans and red lace-ups seems like an interesting combination, right? If you want to look chic then this is the perfect combination that every boys from teen ages just adore.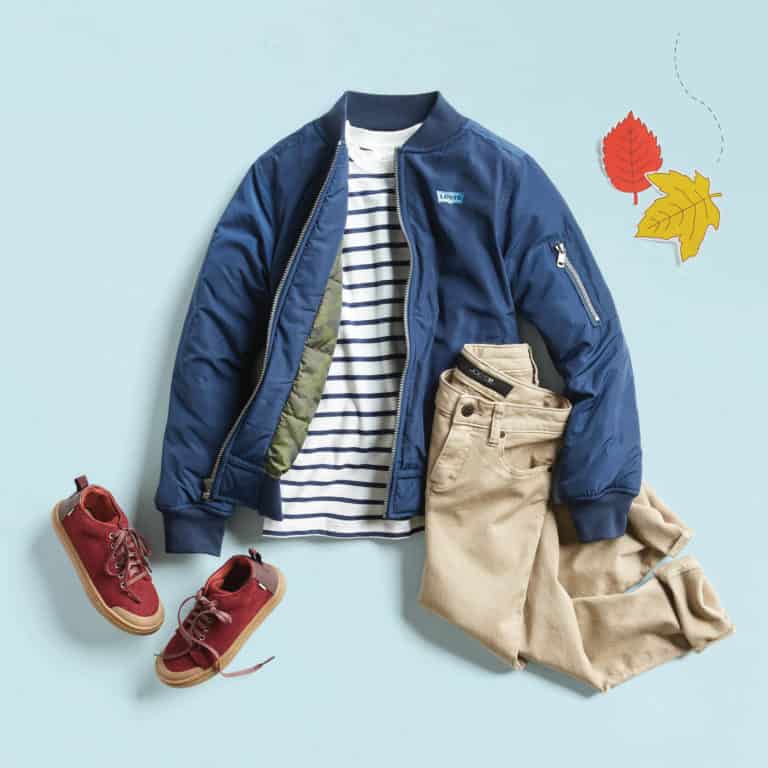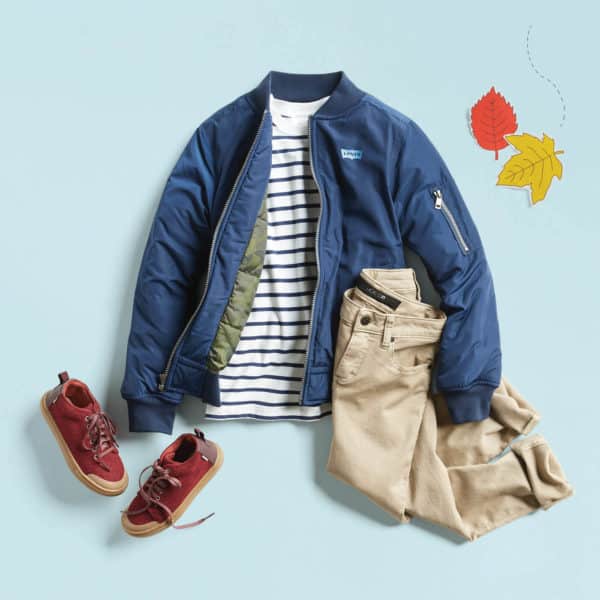 source
3. PLAID—IT'S NOT A FAD
Plaid, plaid, plaid… it is an absolute hit this fall, and it is the best choice for every modern boy this autumn. To keep your casual look of a teen boy, you can combine a plaid shirt over a graphic tee and your favorite dark jeans. Earth-tone shoes are the strawberry over cake.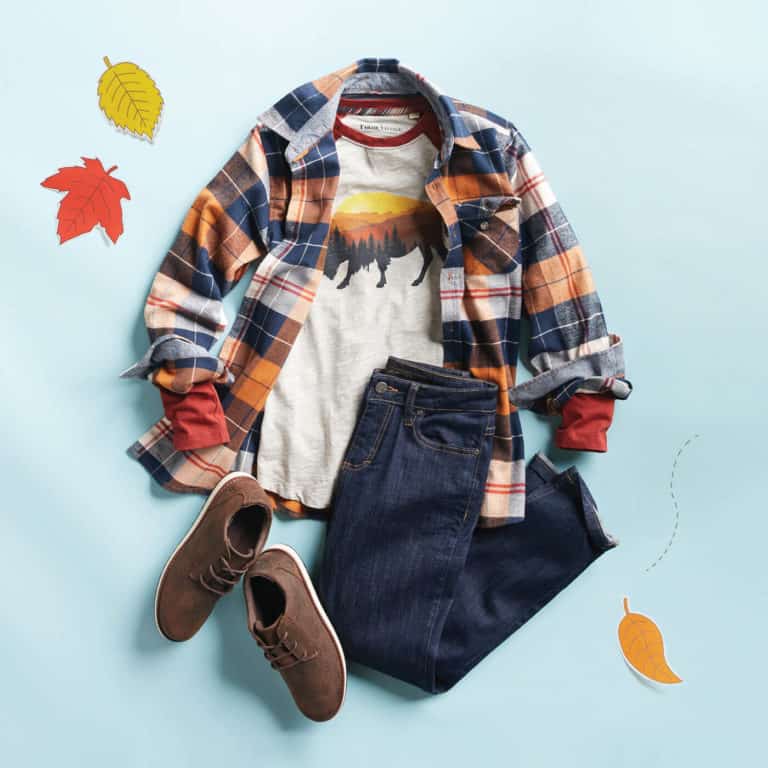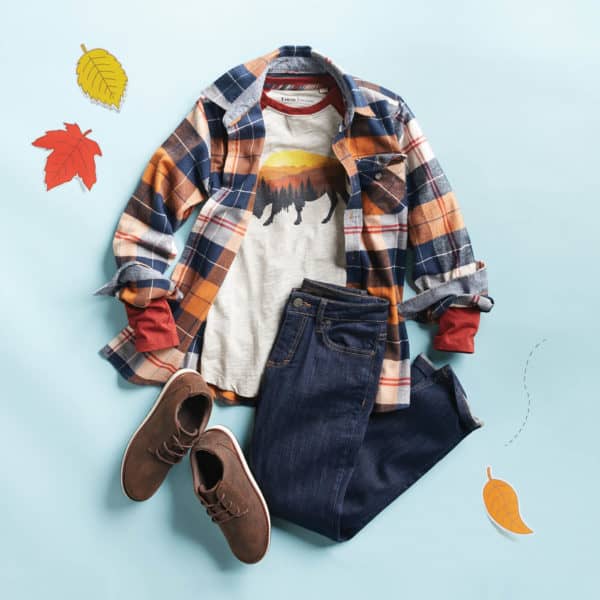 source
4. SHE HEARTS HEARTS
Pink is always the first choice for girls who want to express their soft side. But, too much pink is never a good option, so for your next outfit combine a pale pink colored pullover with super-cute and girly motifs and tiny jeans. Complete the outfit with your favorite nude boots and prepare to look amazing.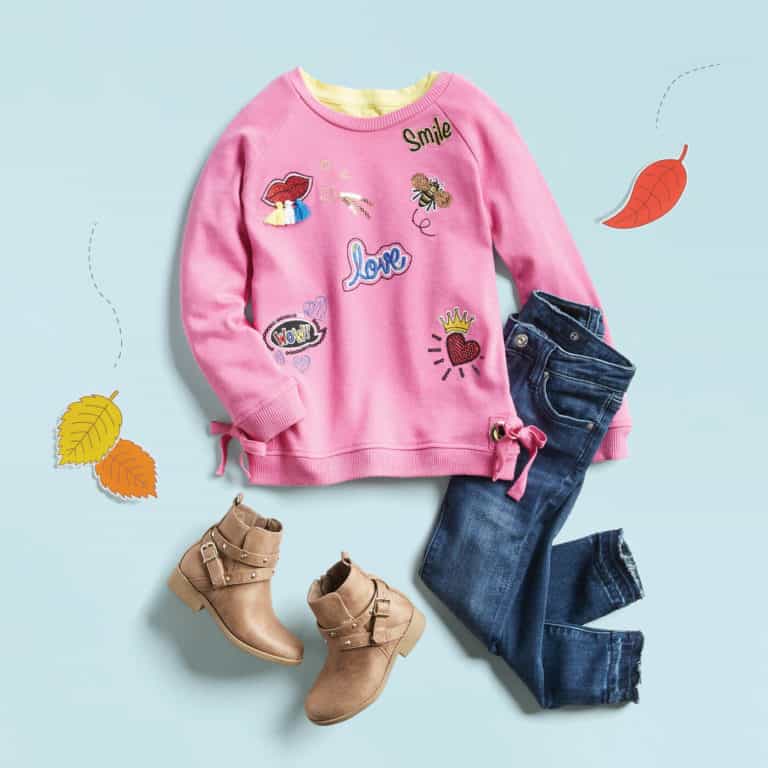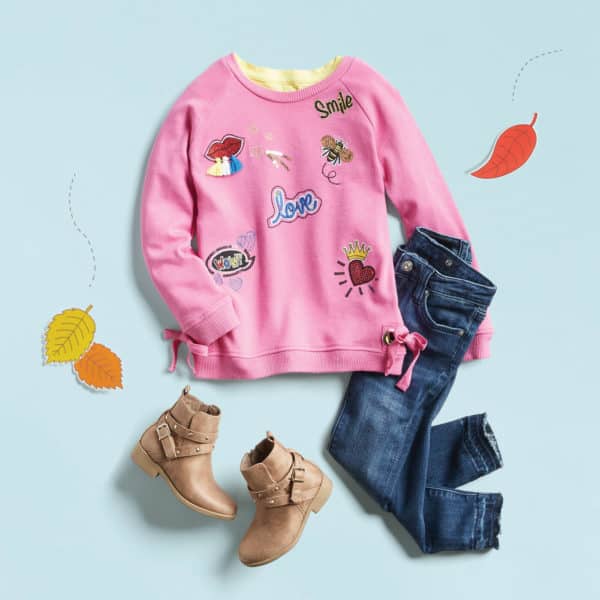 source
5. CAMO CHAMELEON
Camo print definitely never goes out of fashion. And, it is definitely one of the favorite prints for both genders, so if you are a girl then the best way to wear it is on a sweater paired with pale pink shirt under it, and soft-wash jeans. You can wear it with your favorite white or silver sneakers.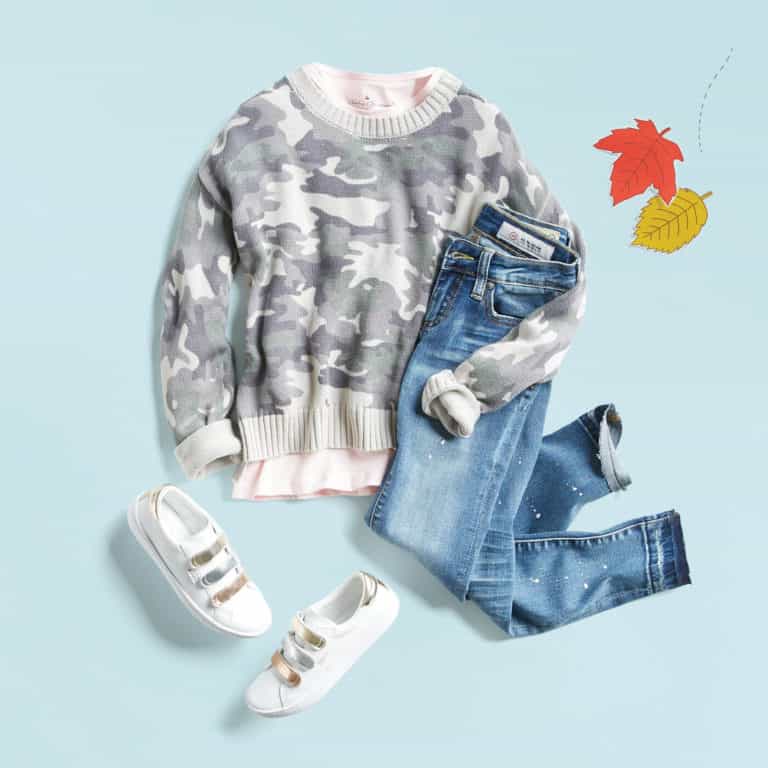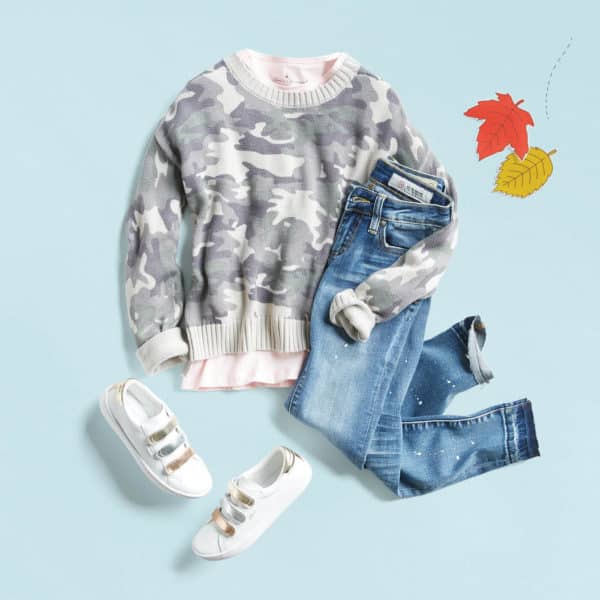 source
6. SKIRTING THE ISSUE
What fits better a girl than a skirt? Probably nothing, so this year a must have piece in your girl wardrobe is definitely a skirt. As fall is coming the best choice of s skirt would be a printed plated one, which can be perfectly combined with a solid pullover and boots in darker shades of brown and nude.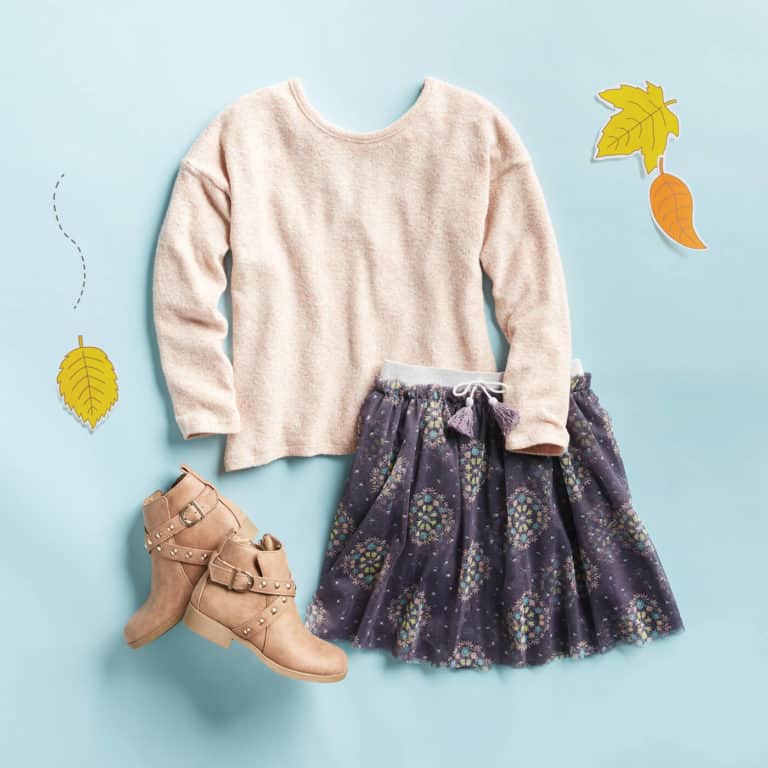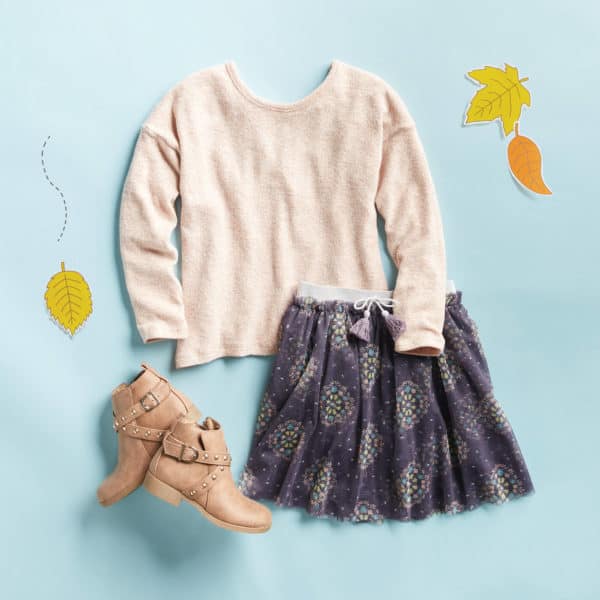 source