Many people love being able to shop online. With advanced technology and more stores online, it is possible to shop for just about anything from the comfort of your own sofa. Being able to leisurely browse through the jewelry selection is what keeps many shoppers coming back to online stores. With these tips, shoppers can learn the five golden rules of making their purchase process a success.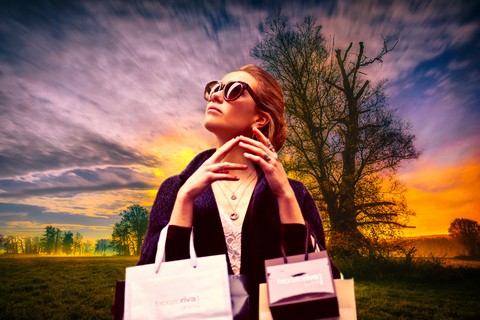 Why Purchase Jewelry Online?
Those who are intrigued about shopping in an online jewelry store should not be leery of making a purchase. There are many benefits to shopping online, including the following.
There are no pushy salespeople.
There are no long lines
You can shop any time of the day or night
The savings are exponential.
5 Golden Rules of Shopping for Jewelry Online
There are some rules to follow that will help you shop with confidence. It is especially important these rules are followed when purchasing precious gemstones. Following these golden rules will help you to enjoy the shopping process and your purchase.
Research is key when it comes to making a jewelry purchase online. If you do not know enough about the retailer to know they are trustworthy, you should not purchase. Read customer reviews and check out their BBB rating to ensure no major complaints have been filed. The more you know, the more confident you will feel in the purchase process.
Returns absolutely must be accepted by the retailer. If the retailer does not allow for returns, that means they do not stand behind their products. A retailer that does not allow for returns may be selling fake or flawed jewelry and they should not be trusted.
When it comes to purchasing jewelry online, retailers should include as many photos of the piece as possible. Because you cannot try on the piece or hold it in your hand, it is important there are plenty of pictures.
The description should include adequate information to help you decide. Any gemstones should be named and the measurements should be provided. The more detailed the description, the better the shopping process. If there are only a few details, the buyer should beware.
Does the retailer offer a GIA report for diamond purchases? Most people consider purchasing diamonds as an investment. Without this report, the buyer cannot ensure they are purchasing a true graded diamond.
Shop with Confidence
Following the above rules will help shoppers to shop with confidence on different jewelry sites. Jewelry shopping does not have to be overly stressful as long as shoppers are cautious in choosing the right retailer.
Shoppers need to make sure they carefully research their purchases and the return policy. With careful research, it will be much easier to purchase beautiful jewelry online.
Conclusion
With so many jewelry shops popping up online, shopping for jewelry no longer has to seem like a chore. If you love jewelry, you will adore being able to shop at any time of the day or night. With no pushy salespeople and no problems with inventory, purchasing jewelry has never been easier.
Now, you can shop in the comfort of your own home and find amazing deals on all types of jewelry. From lab created to precious gemstones, there is something for every jewelry lover. Using the above rules will help you shop with full confidence.