Have you booked your wedding for this fall and you are nervous cause the day is slowly approaching and you haven't found your dream dress yet? Don't worry and scroll down through this article to find some pretty amazing designs that could easily go on top of your list. You may even find it hard to pick just one favorite cause all of them are just gorgeous. These Gorgeous Fall Wedding Dresses That Will Make Everyone Say Wow are definitely worth of your time, so don't miss them.
Let's admit it, fall is a tricky season to get dressed especially for a wedding cause it can be either warm or cold. Most of these wedding dresses are with long sleeves, so if it's warm you won't have to wear a cover up. In case you still want to show off some skin, you can always go for an open back or a slit or two. If you need some more inspiration don't miss the most luxurious and sophisticated dressed from the biggest designers names ever and in case you are a guest you will still want to look awesome, so see the guest trends to follow this fall.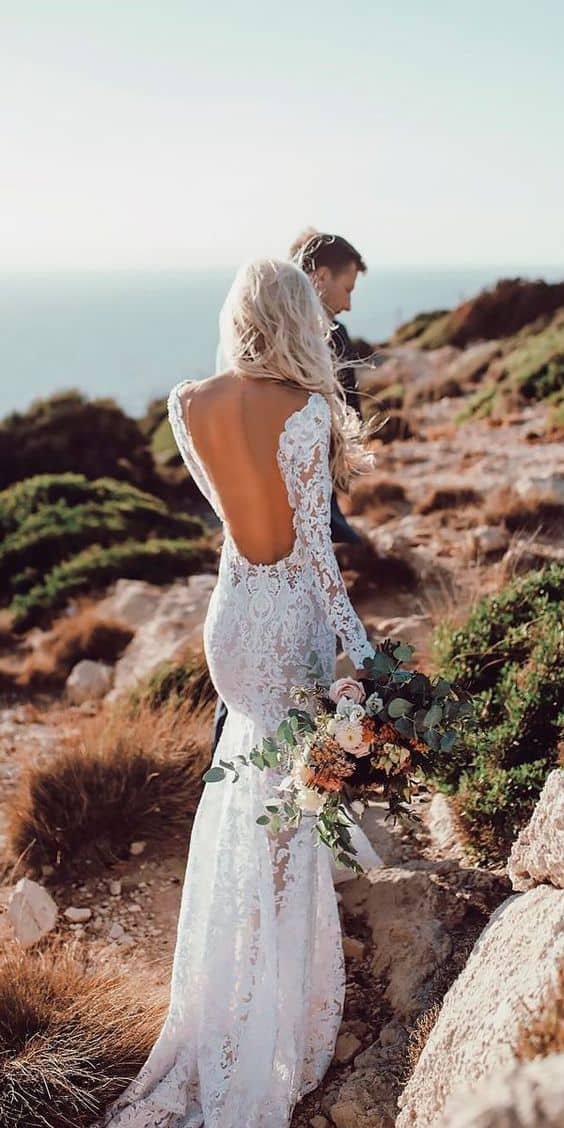 Don't you just love the fabric of this dress? It sparkles and will make you look glamorous really effortlessly. The slit is just perfect cause it reveals some skin even though it's fall. The V-neck also adds up for the whole stunning look. Don't you just love it?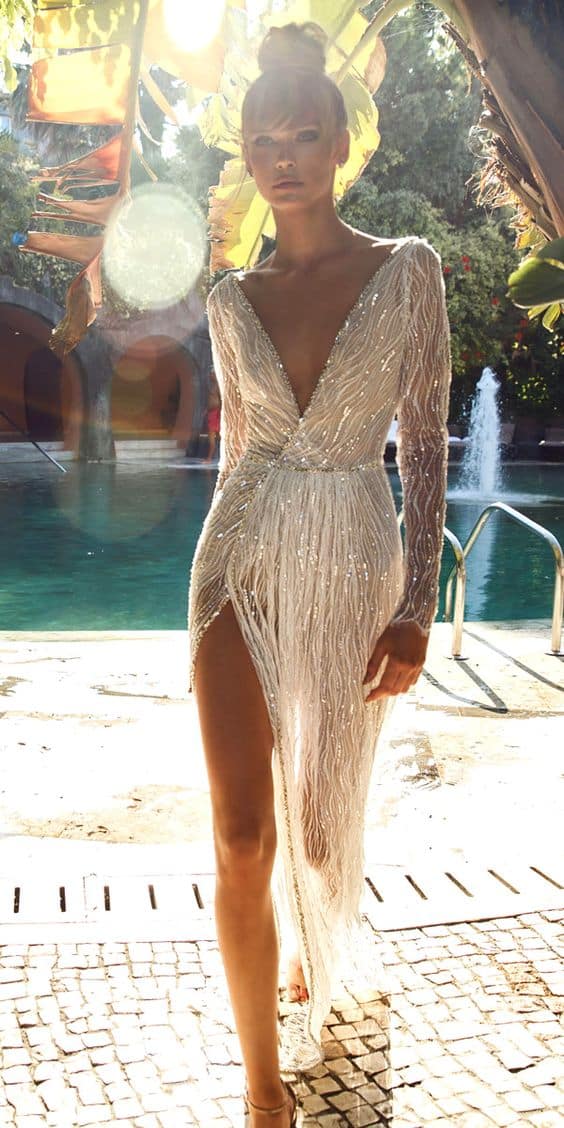 Have you always wanted to get married in a princess gown? Don't think twice and go for it. You are getting married once in your lifetime, so you should always follow your dreams. Here's one marvelous lacy design that will amaze everyone.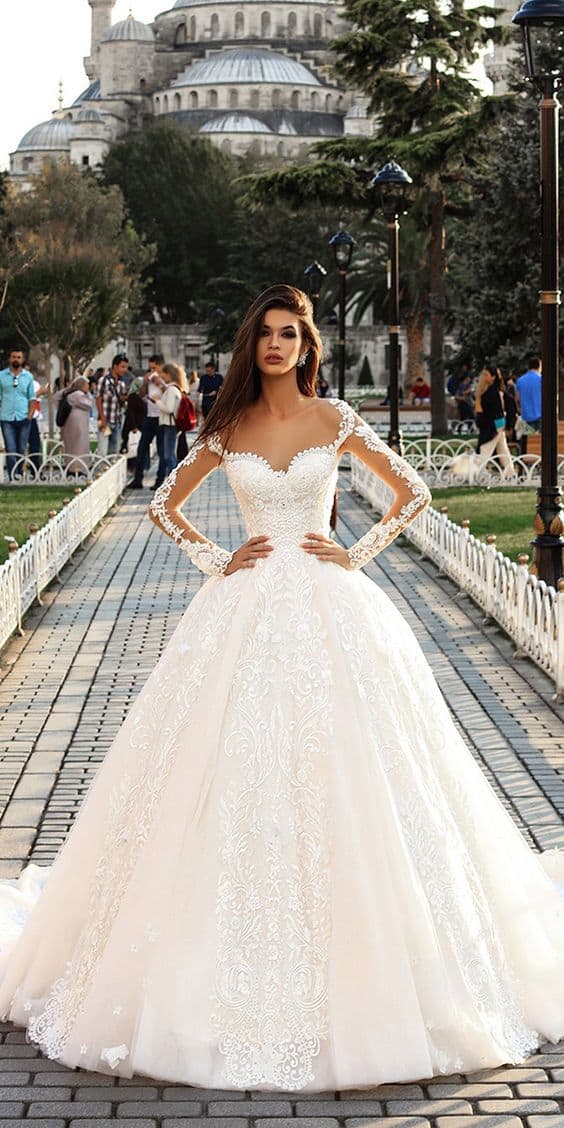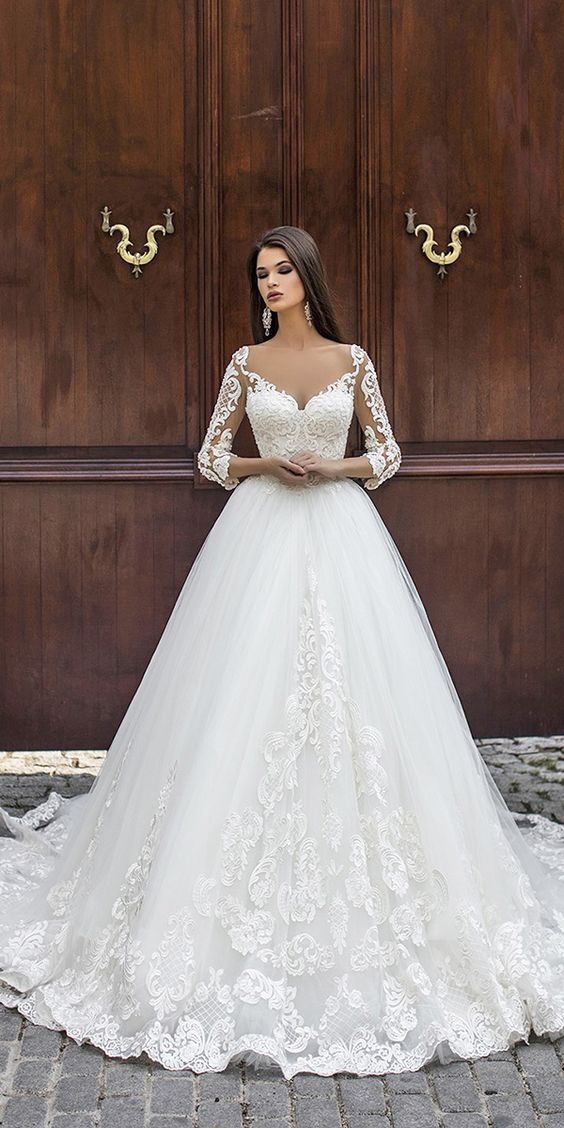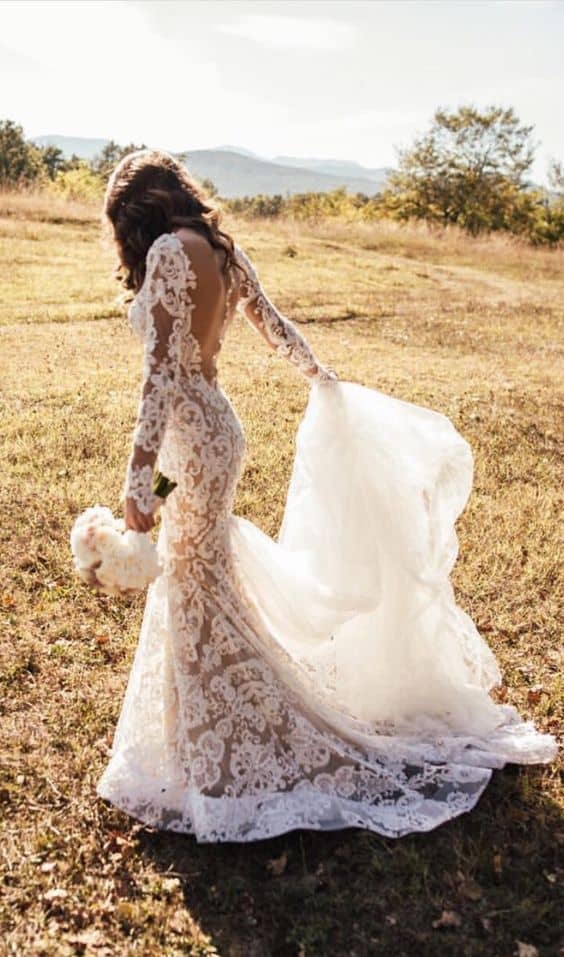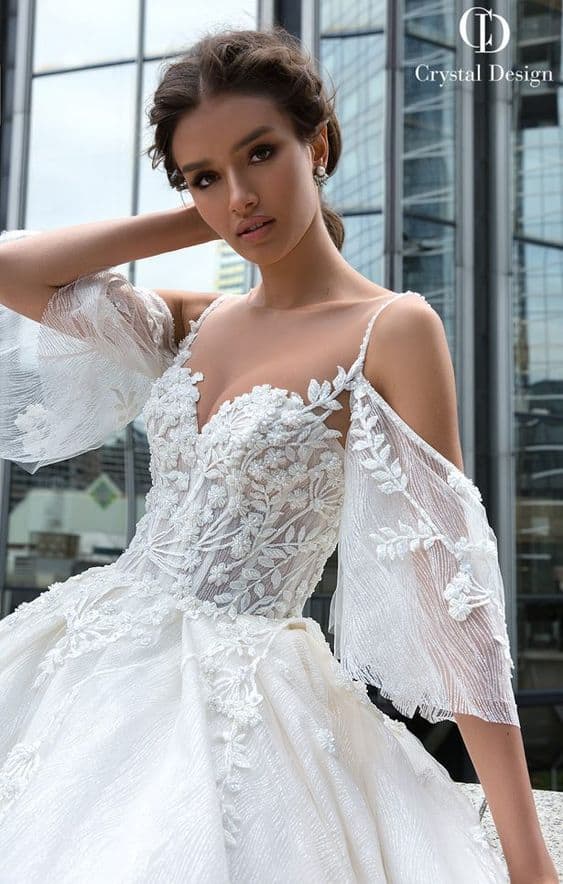 This dress doesn't show off skin at all but it's so appealing and flattering. This is definitely the design that you should go for if you want to put an accent on your body shape and your silhouette.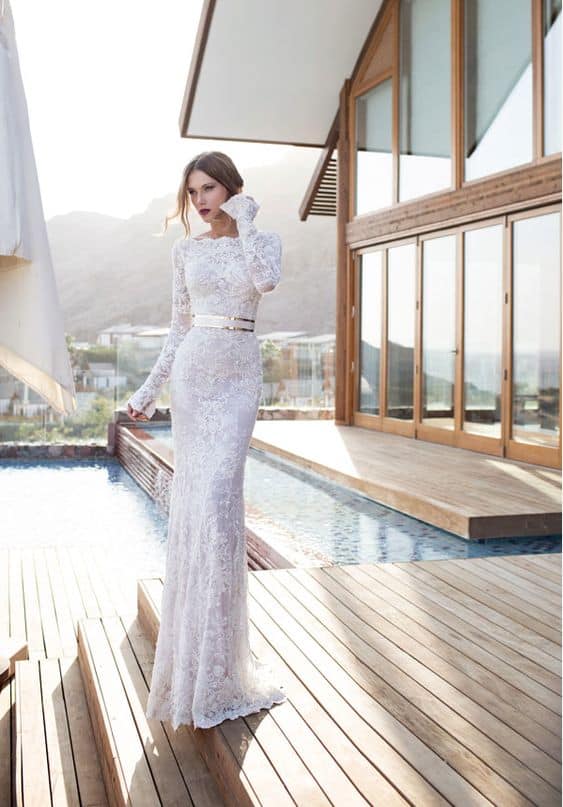 The fabric pays a crucial attention when it comes to creating a good dress, so make sure you pick the perfect one for the design that you have picked.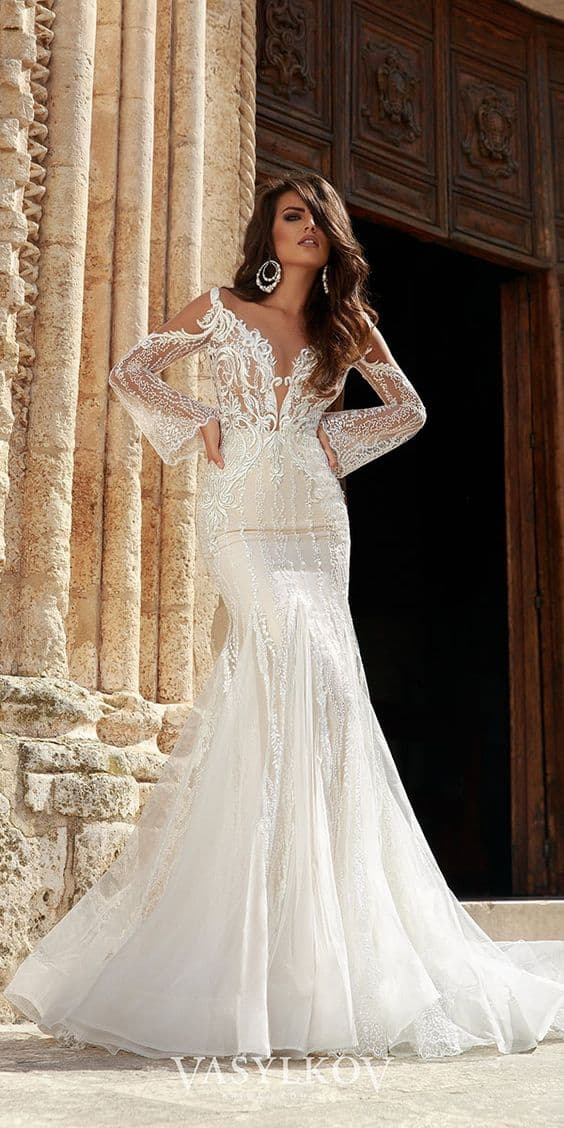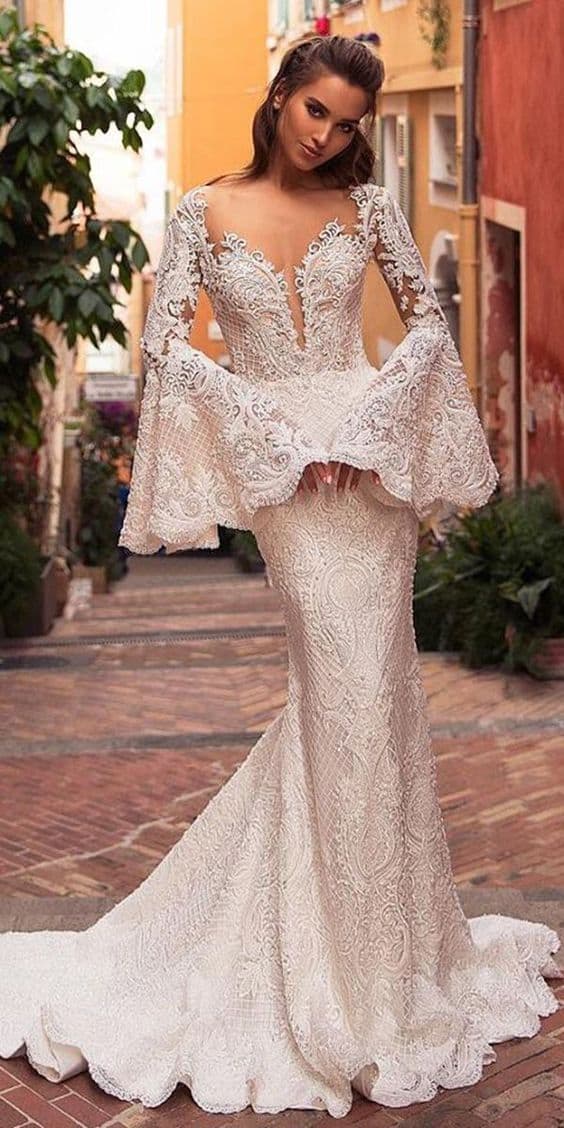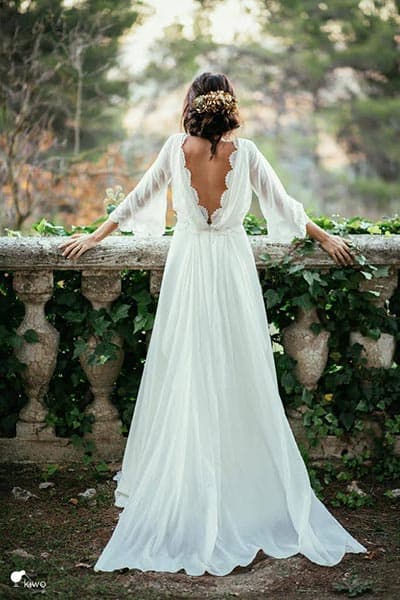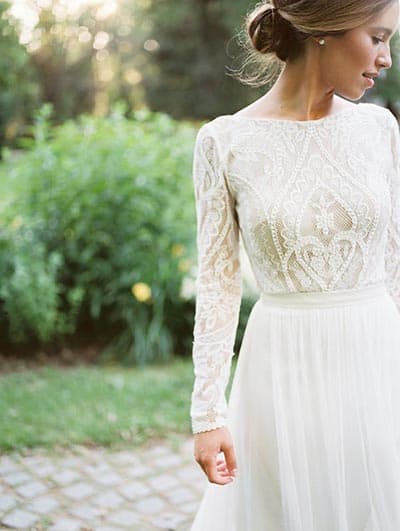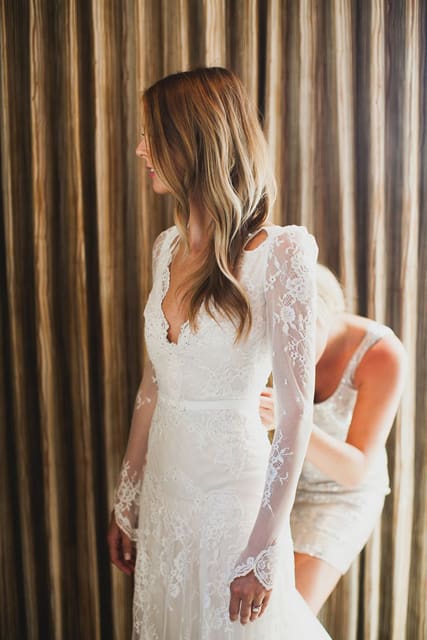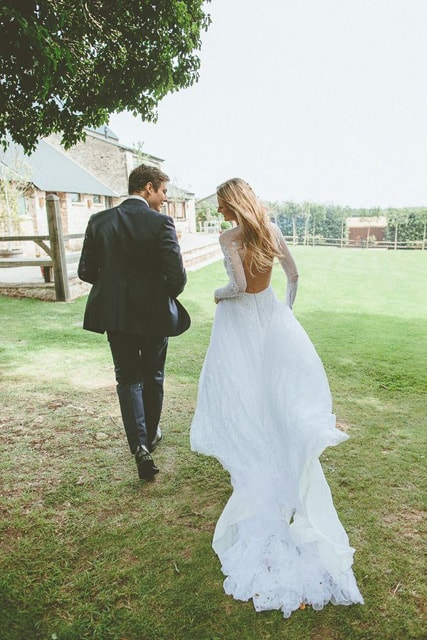 Fall weddings have something special about them thanks to all of the nature's colors which are the best during this time of the year. Be ready to make some fantastic photos with your dream dress that will be in the center of attention.