Are you expecting a baby soon and you are about to become a mom? These nine months are really exciting because women experience new things and their whole body changes. Your clothes won't fit anymore and you may be struggling to find what to put on from your existing clothes. If nothing fits, that means that it's time to go shopping for maternity clothes. As the seasons change and spring is already here, your outfits will become lighter and brighter. Spring outfits are really interesting to combine, and in this article I have gathered some pretty amazing ones that will grab your attention. Scroll down through the photos and see the Spring Maternity Outfits That Prove That You Can Look Stylish In Pregnancy. Even in pregnancy you can follow the latest trends and look amazing everywhere you go. Check them out and get inspired for your next spring fashionable combinations. Weather in spring can be really changeable, so you will find outfits for both hot and chilly weather.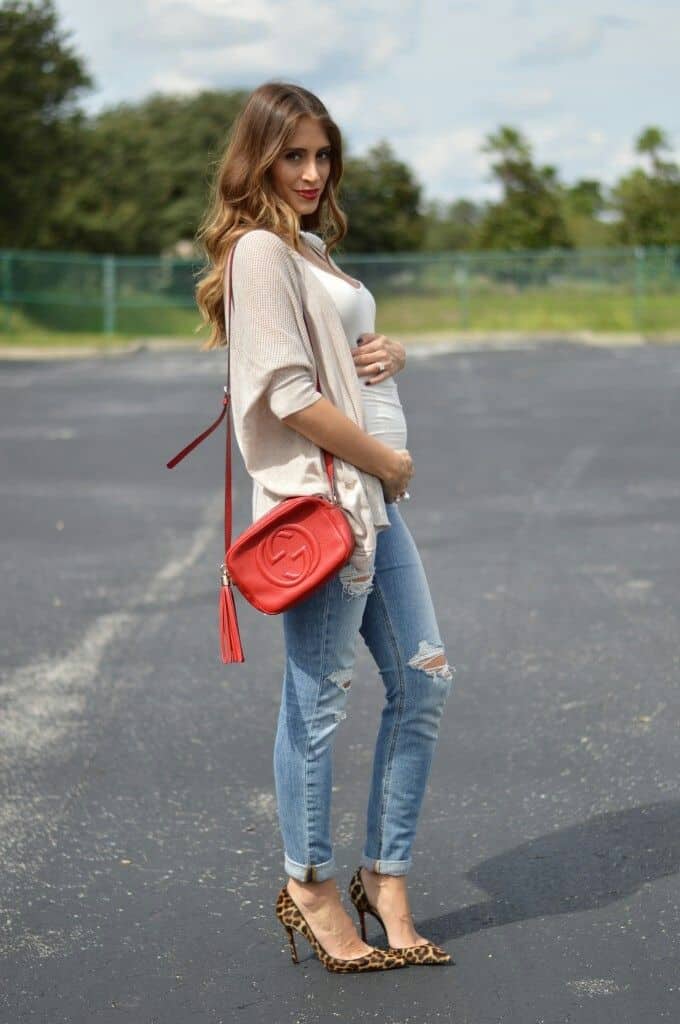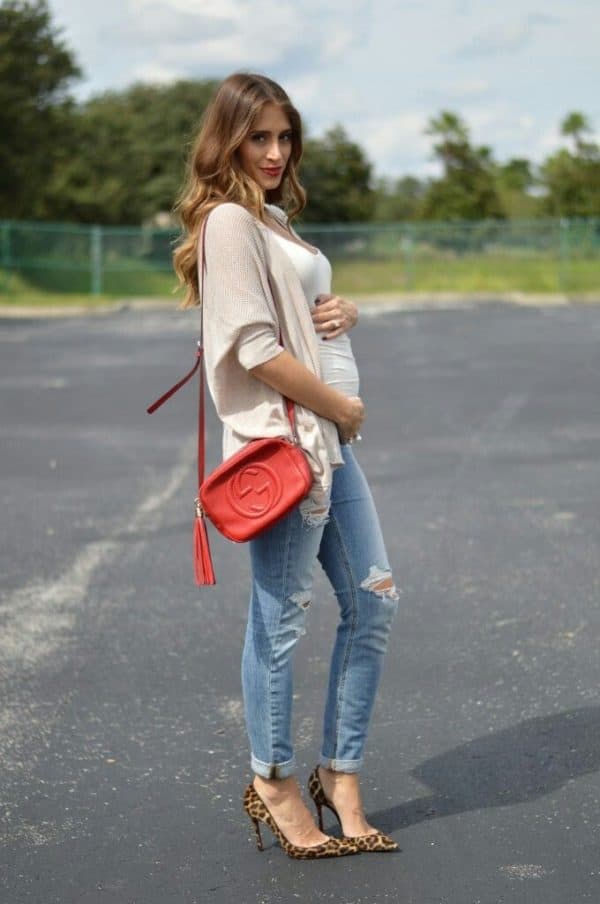 As your belly grows you will notice that it's more difficult to finish the task that you were doing before with ease, so dressing comfortable is a must. Investing in a comfy pair of shoes in pregnancy is a smart idea. Get yourselves a pair of slip-on shoes that you can put on with ease without having to bend down. You will be walking long distances in them and you will enjoy them for sure.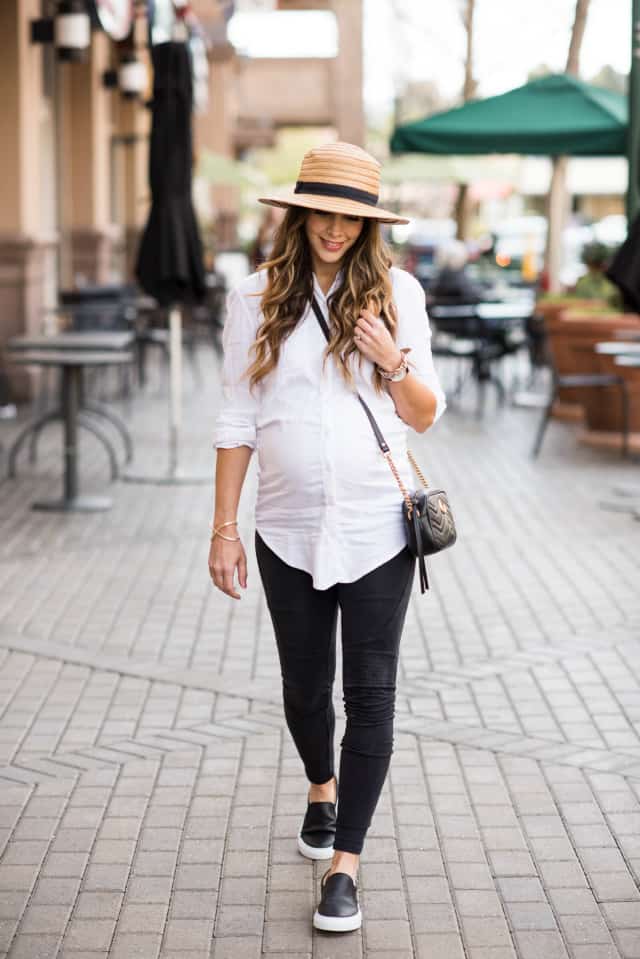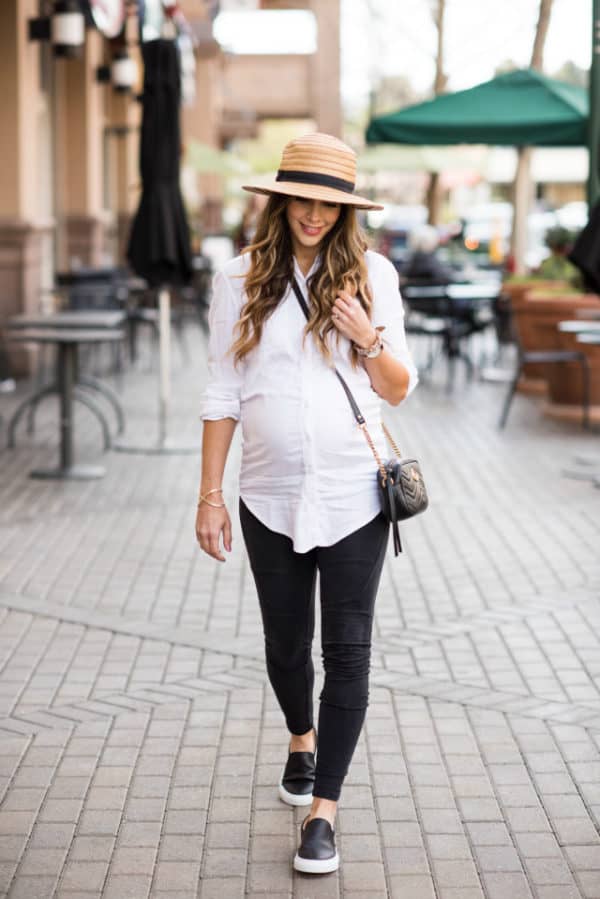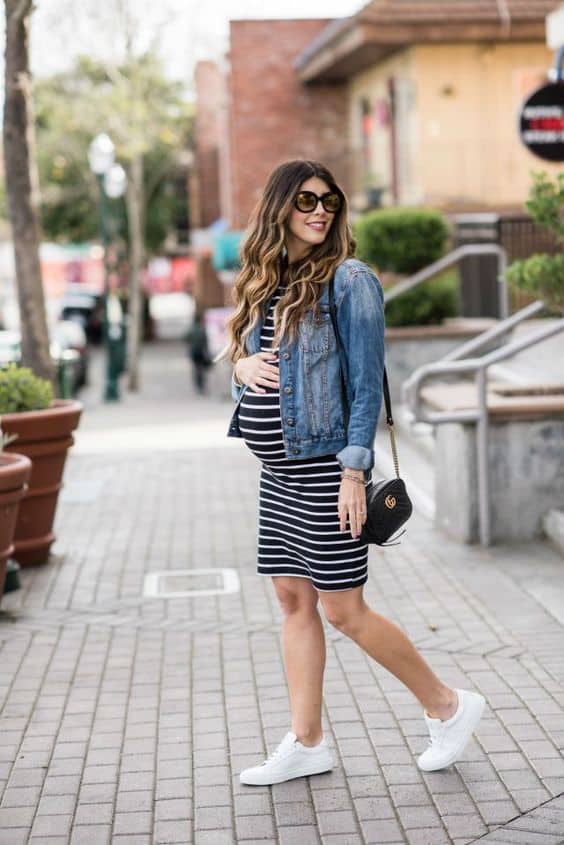 When you are not in the mood of pairing clothes and making combos, put on a dress and you are ready to go. Don't forget to take your denim jacket with you since the temperatures in spring can vary from morning till evening and you don't want to feel the chill in the air unprepared.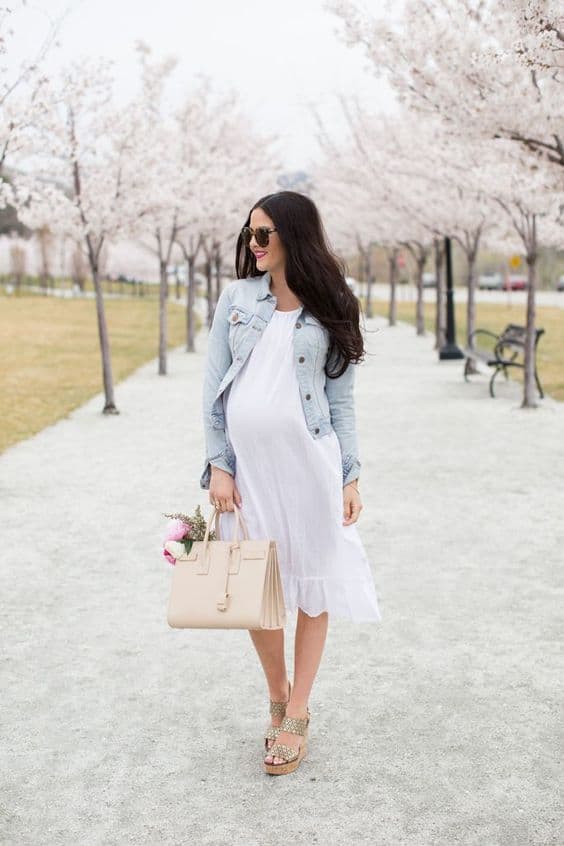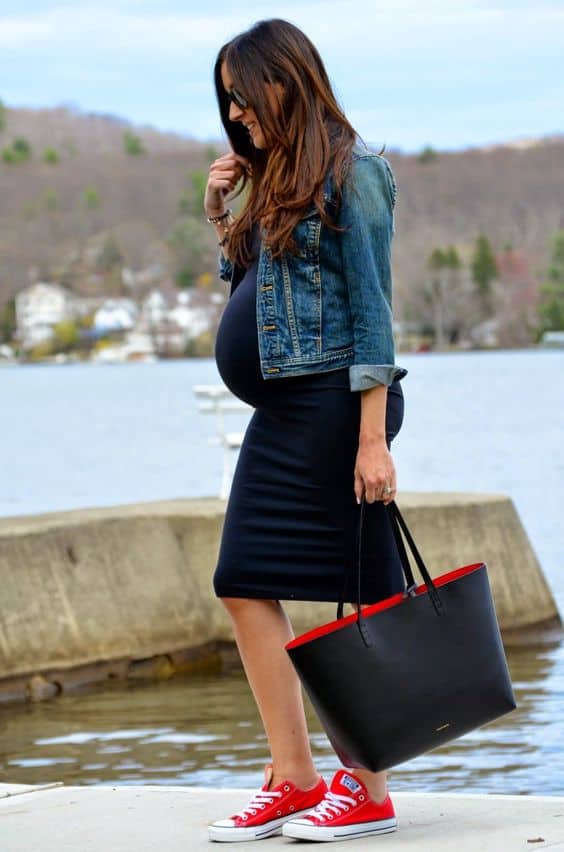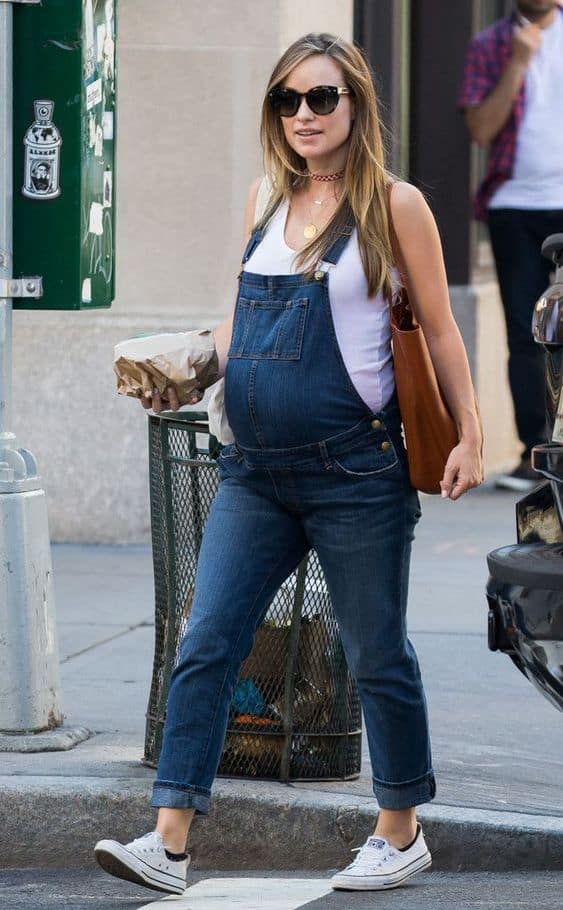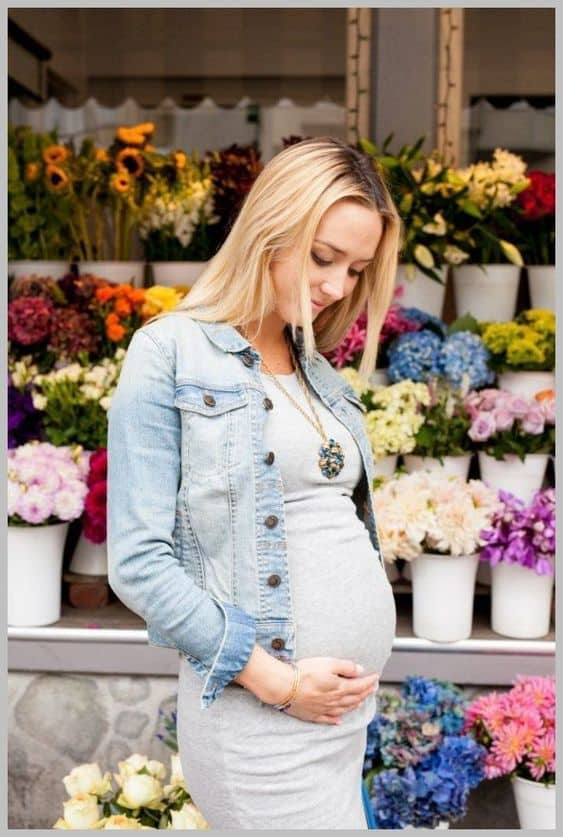 Let's admit it, jeans are our favorite piece of clothing and you don't have to give them away in pregnancy. Visit a maternity clothes store and get yourselves a maternity pair of jeans that will get you through spring.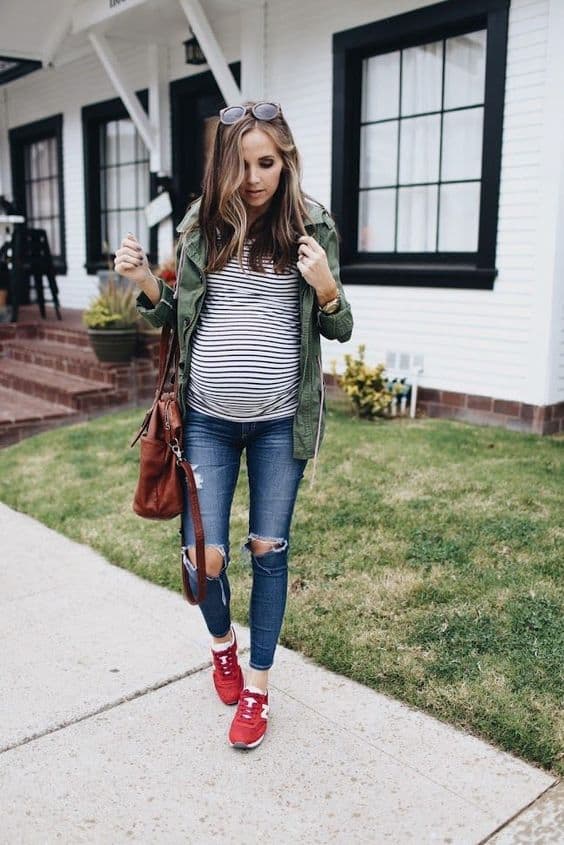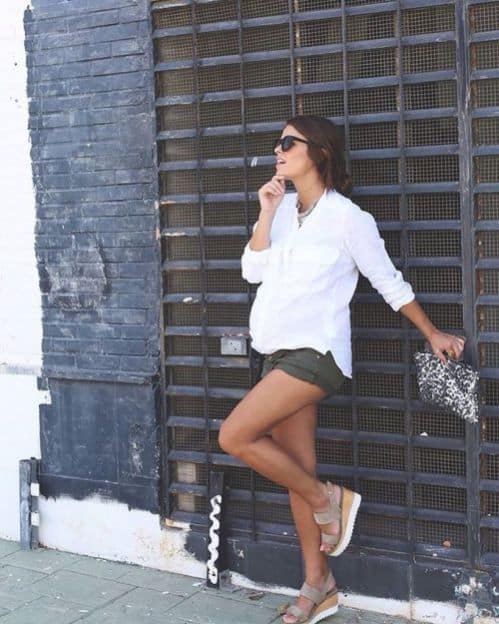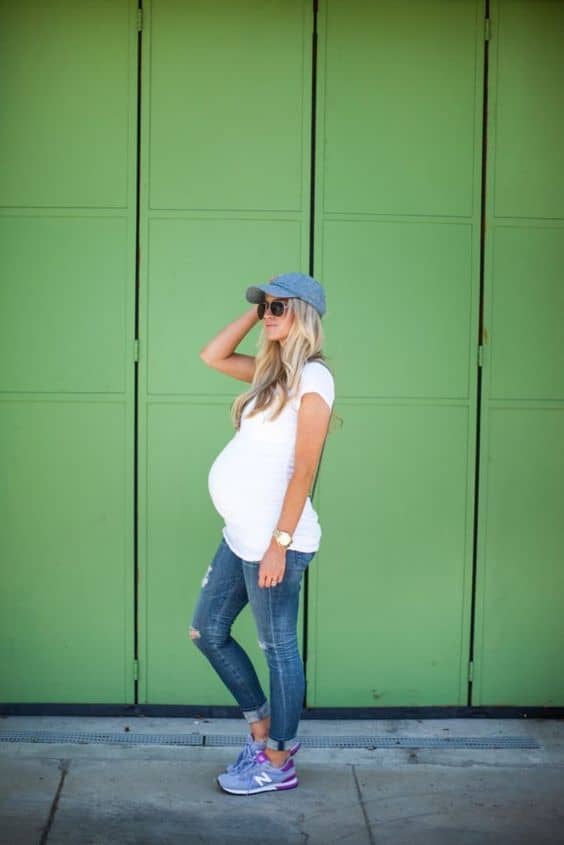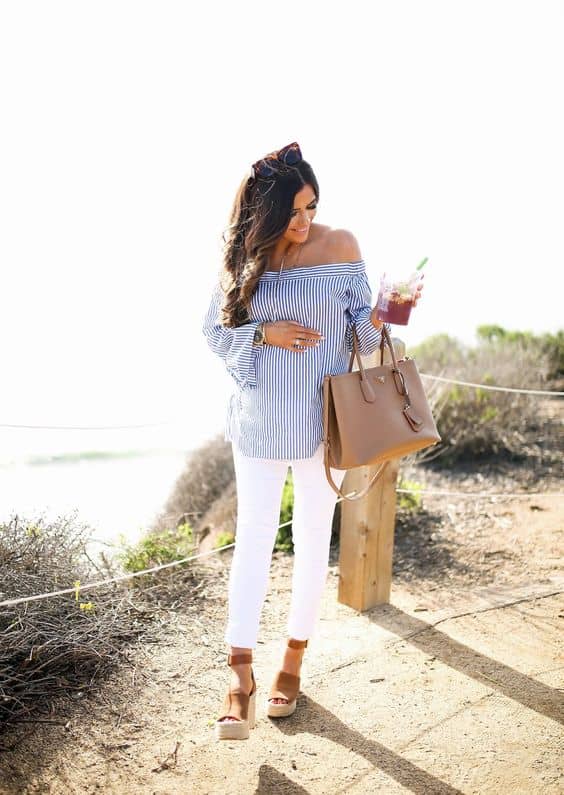 Leggings are really light, comfy an fashionable and all pregnant ladies love them! Get several pairs of leggings in different colors and combine them with your spring maternity t-shirts. This combo is perfect for every single one of your occasions!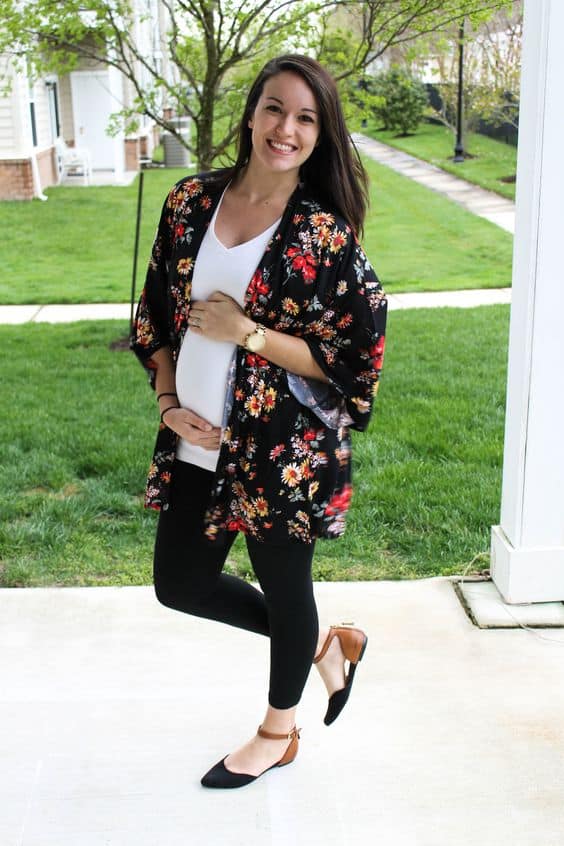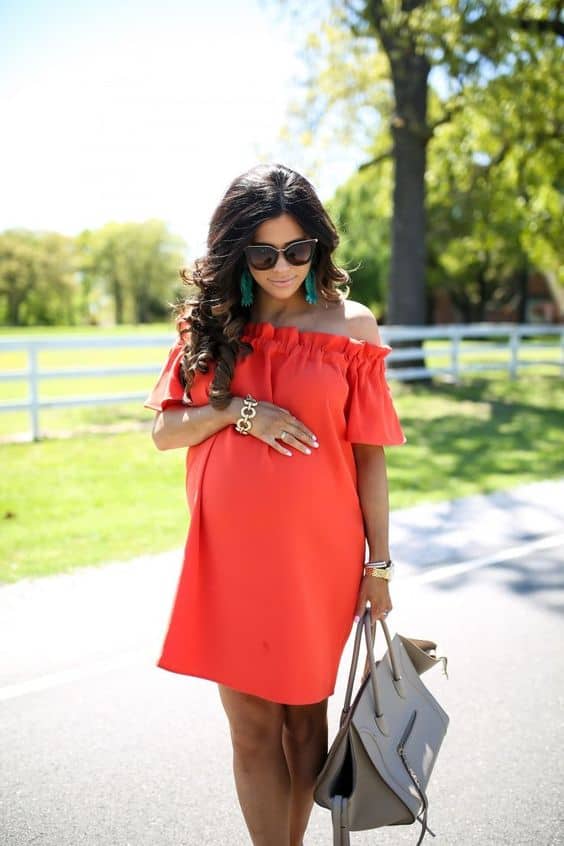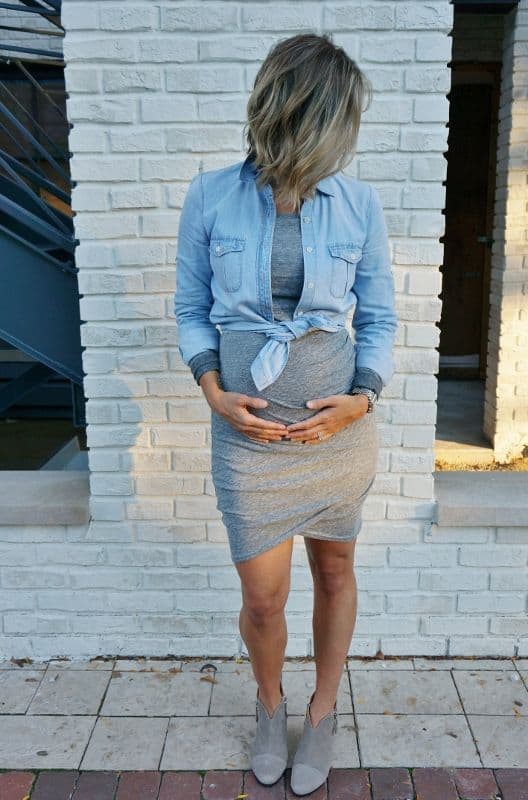 These ladies are a proof that you can look chic in pregnancy and that people will turn heads on the street to check out your awesome fashionable choices.