When you get bored with your clothes instead of throwing them away or putting them behind in the closet, why don't you update them and refresh their looks with some simple DIY projects? If you don't have a clue what to do with them, here I'm going to get you inspired. Scroll down through the photos below and see the Stunning DIY Clothes Makeovers That You Would Love To Do. This is a great way to look modern while at the same time saving money. Check out the projects below and see which one you would like to recreate first!
 Mash Up
Get your old shirt and blouse, cut them in halves and make one super chic top. It will look like a completely different top and everyone is going to be asking you where you have got it from.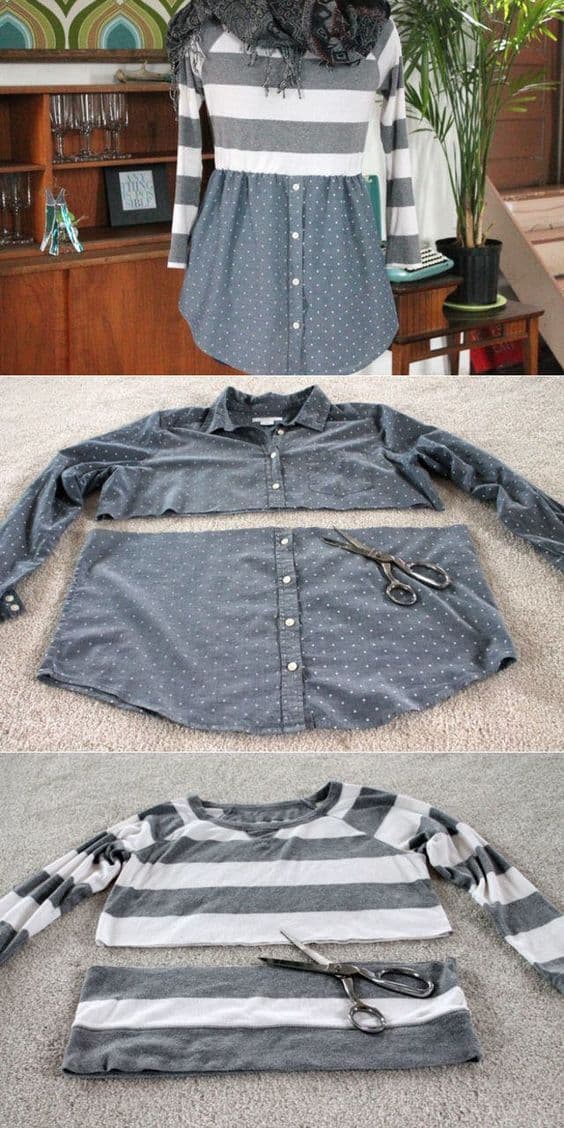 Lace-Up Shirt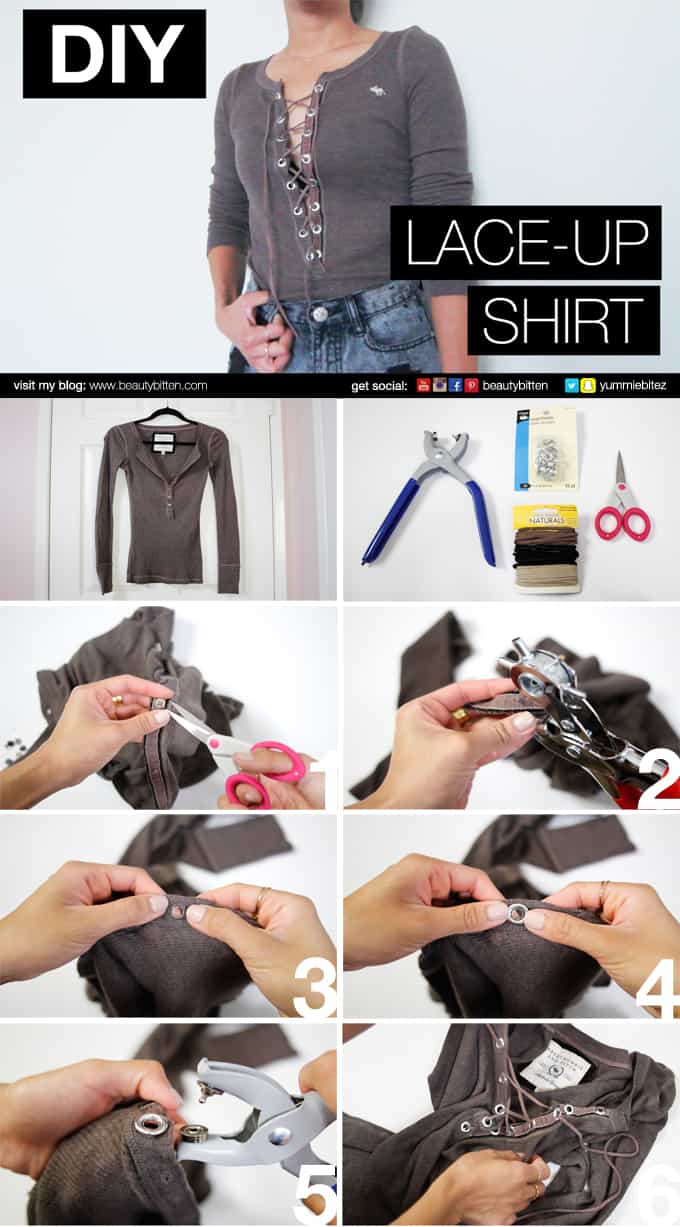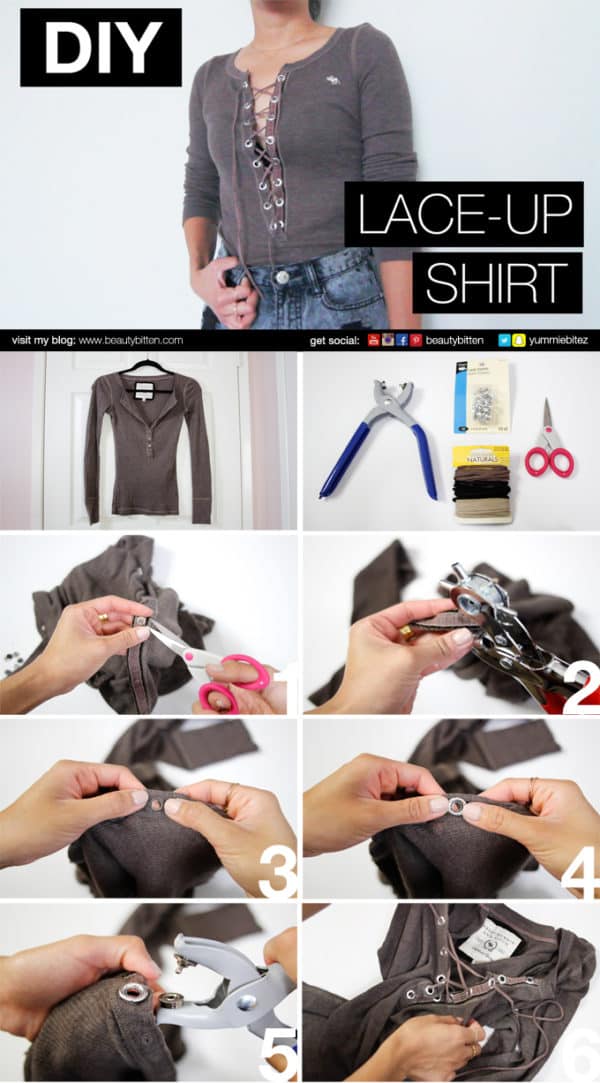 Tie Dye Shorts
Spring and summer will be here again in just a few months, so it's good to have this idea in mind if you don't like your shorts anymore. Update them with color in the tie dye way and give them an exciting look.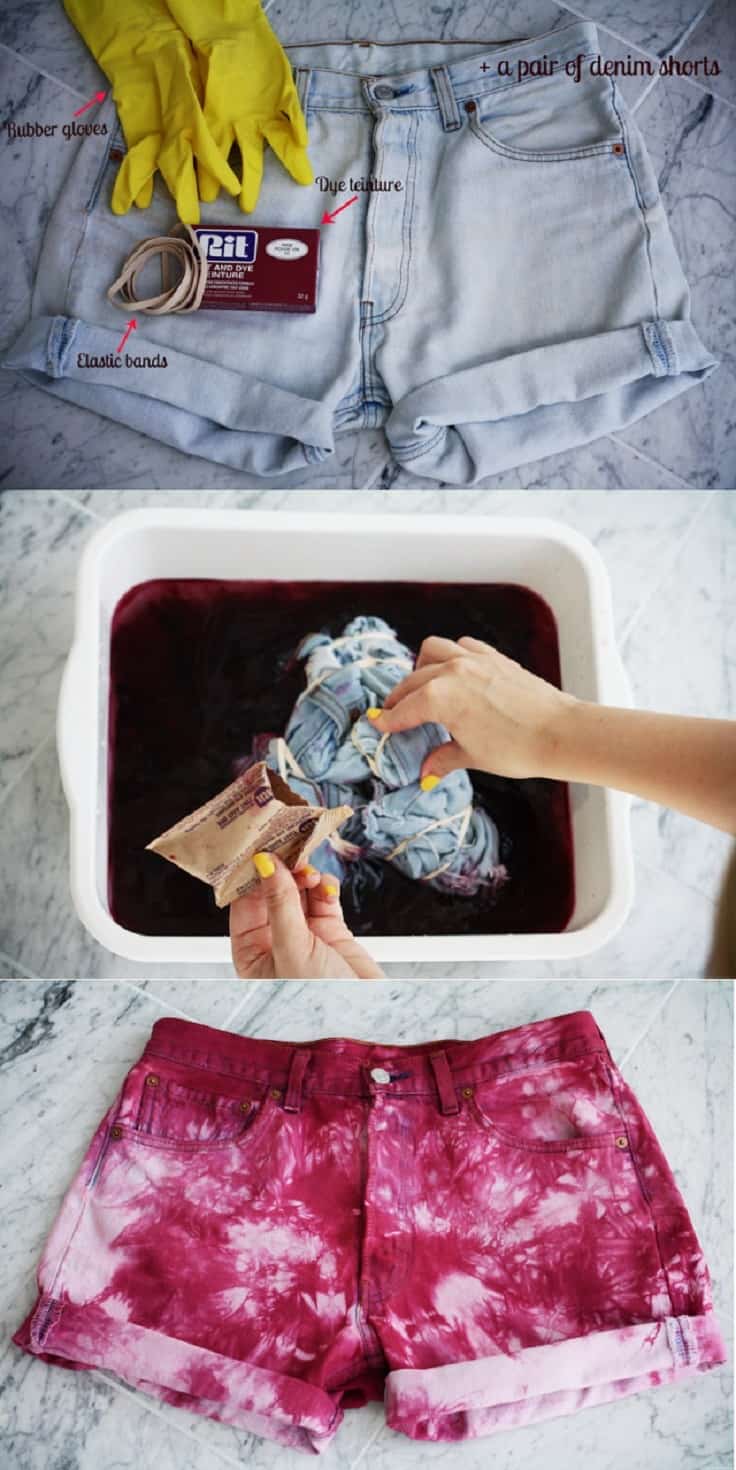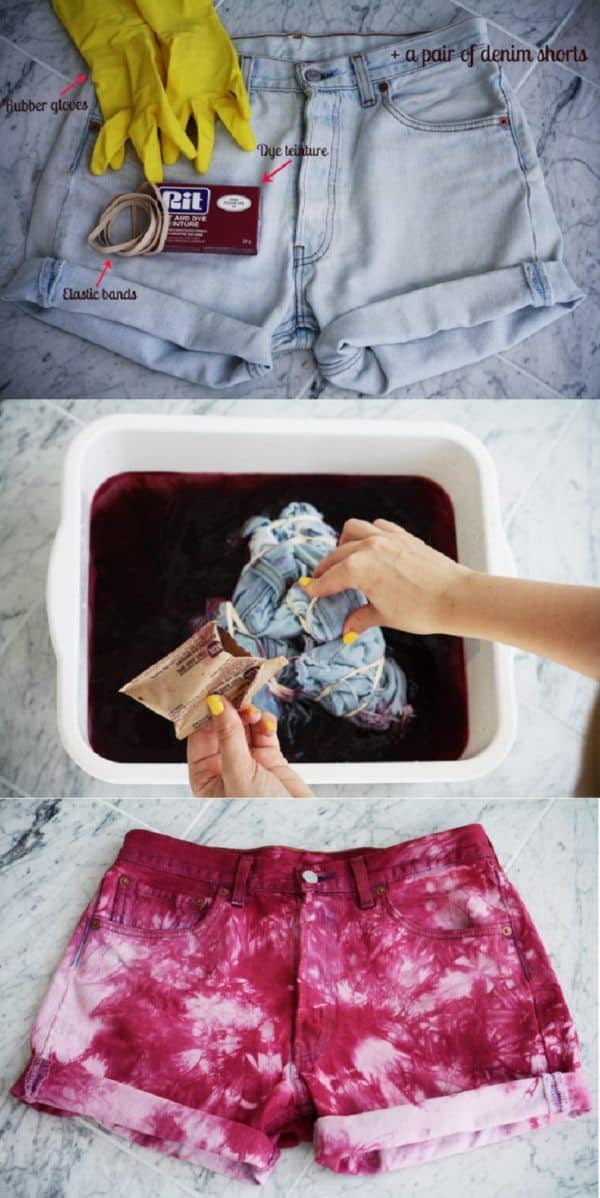 Stamp With Bleach
Has it ever occurred to you that you can update your old and worn off clothes by using bleach and stamp? Add some fun patterns on your clothes and put them on again!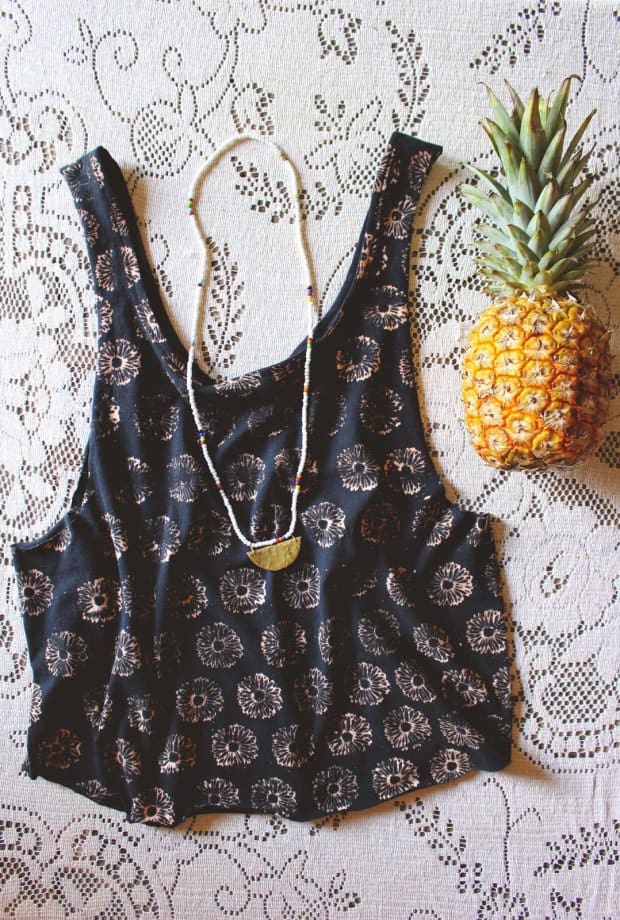 Beanie Brooch
Here's how you can add some visual statement to your plain and simple beanie. Use some broken necklace or brooch and just attach it to your hat. It will look really chic and girly!

Pearl Collar

Watercolor Sweatshirt
Have you seen a watercolor sweatshirt on the street and wished you had one? Well, you don't have to spend money now, cause you can update your old one in just a few simple steps. Just follow the tutorial below and enjoy your "new" sweatshirt.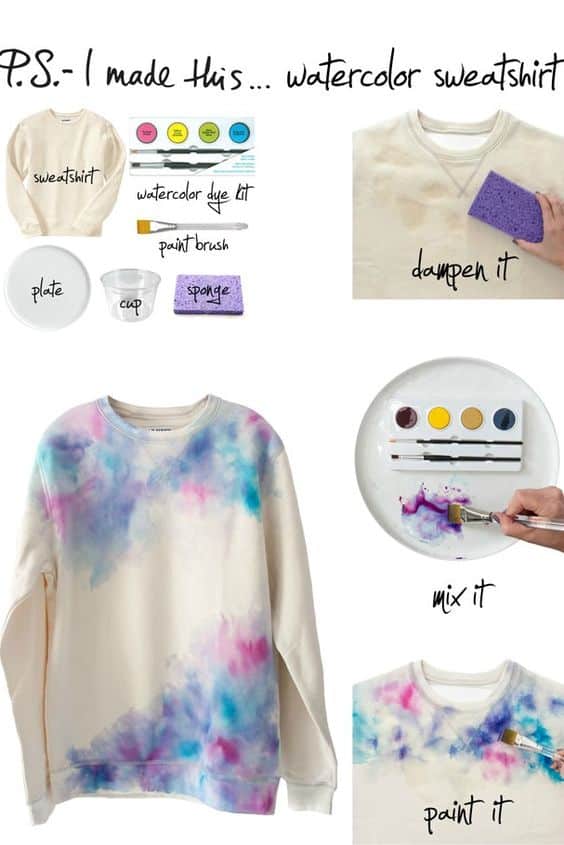 Lacy Sleeves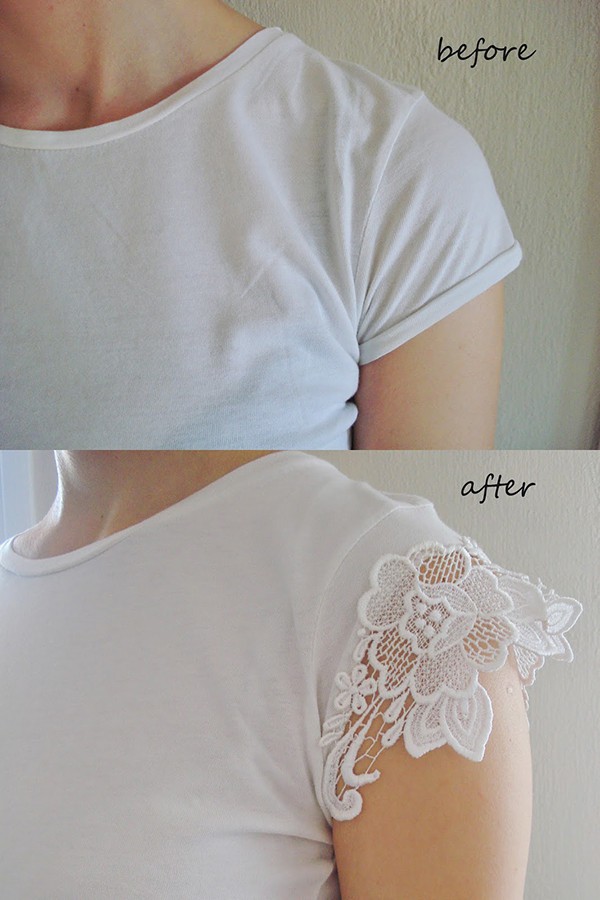 Studded Jeans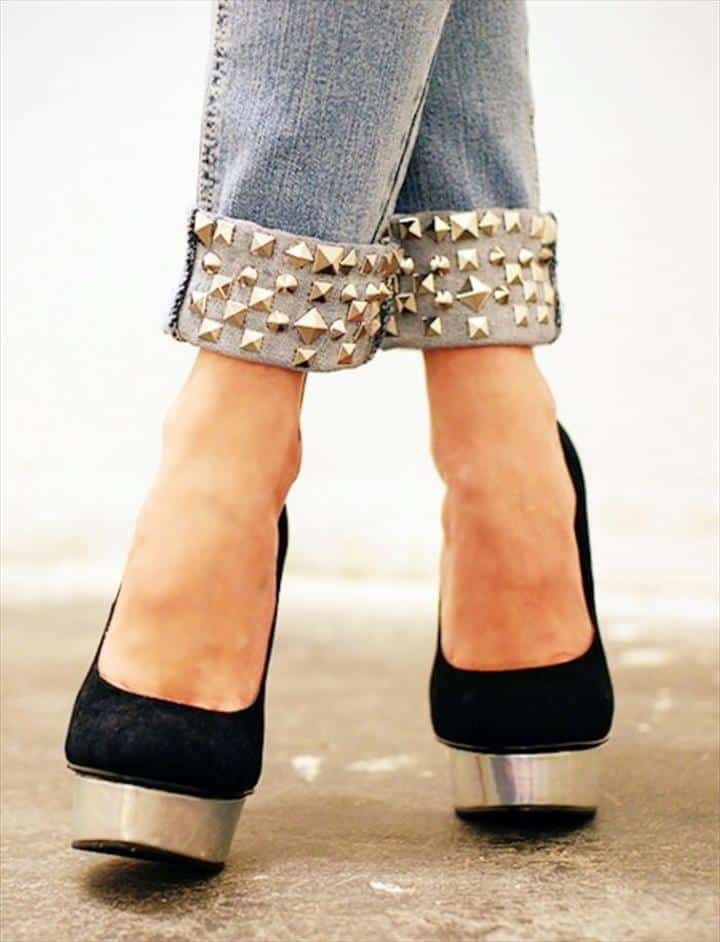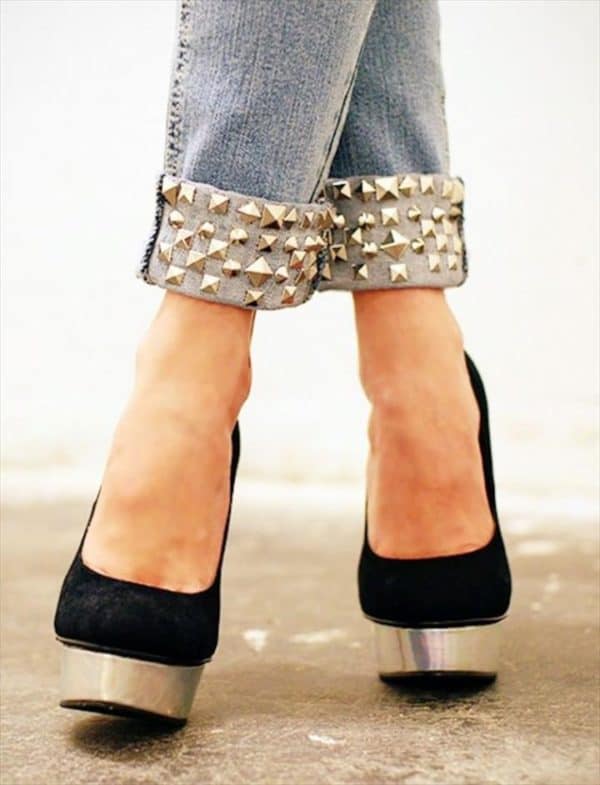 Ruffled Hemline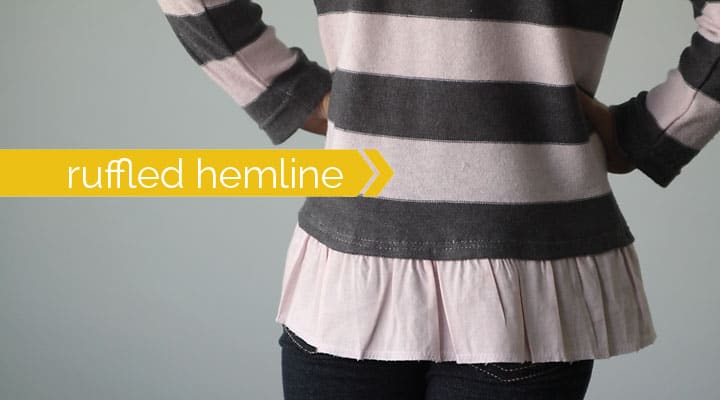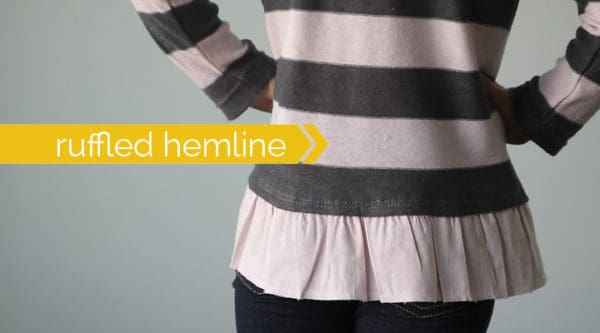 Fringe Skirt
Get the outdated skirt and make it modern again by creating these easy fringes in no time!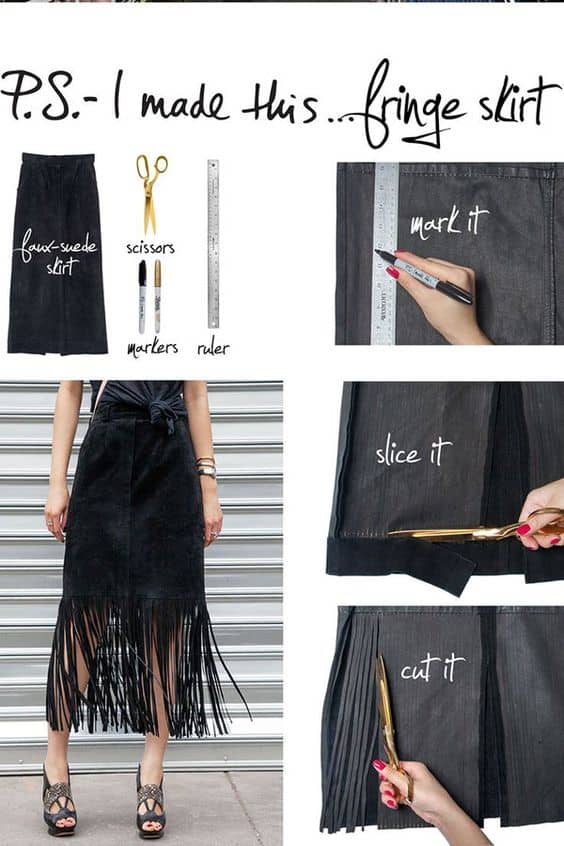 Lace Top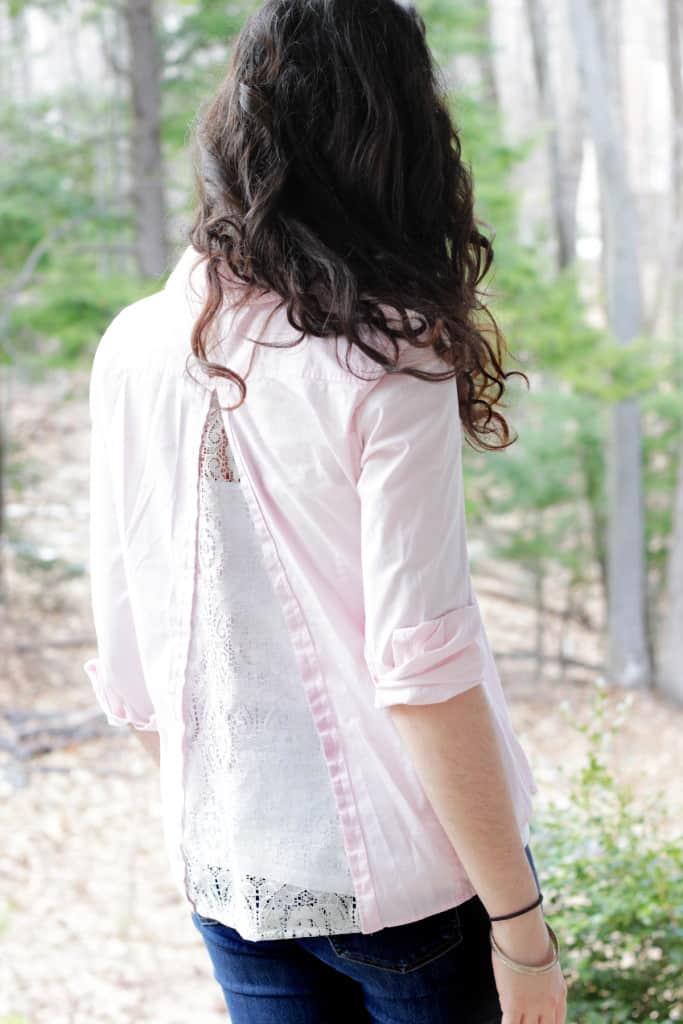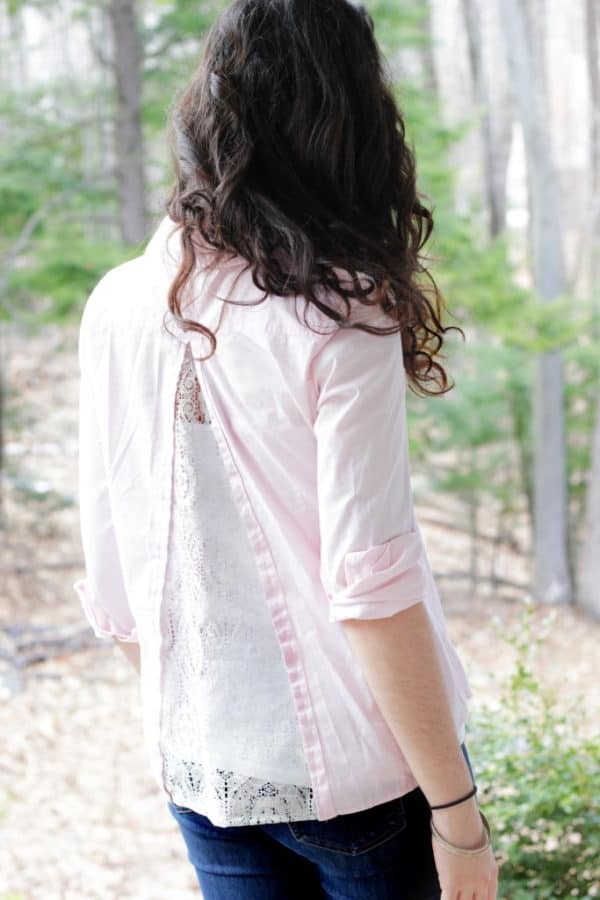 Embroidered Jeans
Here's my favorite DIY project that I'm going to try out next. Details matter the most, so these embroideries on the jeans' pockets will be in the center of attention for sure. How do you like them? Use any colors you want and personalize your jeans with ease.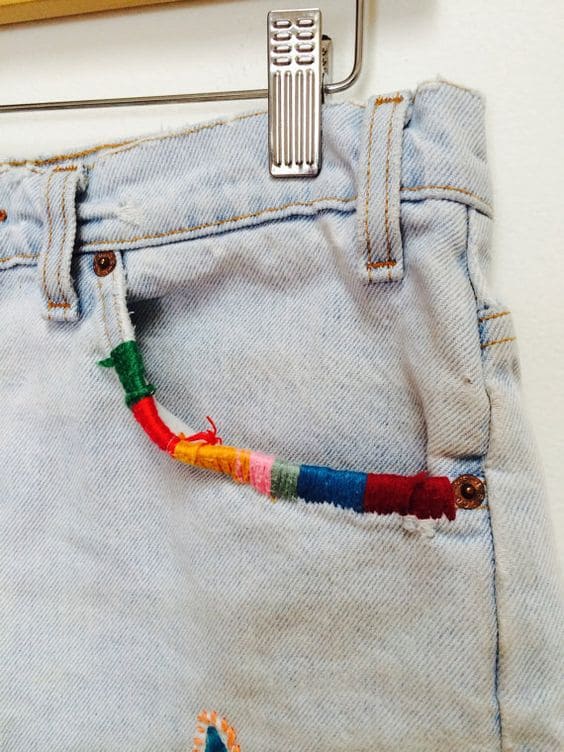 DIY Bow Sweater