Every now and again a fashion trend comes into vogue, throwing everyone into a tailspin as they go seeking out what they need to keep up with the times. In 2016 there are a few odd trends that have made their way onto the fashion scene and some of these will take some getting used to! Believe it or not, there are still trends in the world of fashion that leave you awestruck, and this is one of those years where there are a few new style ideas to be explored.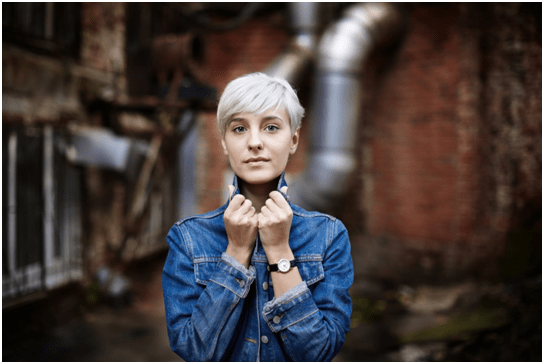 I'm Not Old – I'm Just Grey!
How many middle-aged women would give almost anything they own to go back to those days when their hair was simply one color with perhaps a few natural highlights? Of course, bleached hair has always been a trend where the ladies go from platinum blonde to various shades of dirty blonde but never, ever in their wildest dreams did they want a single grey hair on their heads. What has the world of fashion come to when young ladies (very young ladies at that!) are dying their hair grey? As odd as it sounds, you can no longer ignore grey hair because grey is now the trendiest color there is!
Goodbye Digital – Hello Analogue
Another style trend you can't ignore is the movement away from digital timepieces towards a reinvention of the mechanical watch. In a world where everything is hi-tech, it's a sort of contradiction in terms to have a modern mechanical watch but that's exactly one of the trendiest new watch fashions of 2016! There is something to be said for going retro but this is putting retro on a whole new level! Check out the mechanical watches pictured side-by-side with some of the latest wonders of the digital world on www.watches.com. It's interesting to see how the watchmaking world has taken the mechanical watch and put it right back in the foreground – a mix of classic styles with modern twists and the latest in precision materials and production methods.
Goodbye Baggy – Goodbye Skinny – Hello Flared
Now then, there isn't one article of clothing that sees more changes in trends than jeans and this year is no different. From those baggiest of baggy jeans that drop well below the waist to skinny jeans that work as a 21st Century girdle most of the time and back again, those two trends just keep on re-trending. However, 2016 has seen a comeback of the loose (but not too loose!) fitting jeans with a gently flared leg. Sort of like a boot cut, but a little more flared, these jeans have made a huge comeback and why not? They are easier to keep on the body than those baggies and they are certainly more comfortable than the skinnies. Looking for a comfortable trend you can live with? That's right – flared leg jeans for all occasions.
So what will 2017 see? With all the fashion shows in every major city around the world, fashionistas have been given a preview. Even so, some of the leading designers are hinting at other wild changes in store for spring and summer. It's only a matter of time, but it's hard to imagine anything topping fashionable grey hair. We'll need to wait and see.