All for fashion design is always full of inspiration when talking about fashion. Are you having some dressing dilemmas yet? A black and white outfit is the universal answer to every dressing dilemma you can ever have. There is something incredibly stylish in a black and white outfit. The outfit itself is full of elegance and sophistication. If you want an instantly confident outfit, swap your look for something in solid black or white.
Is the little black dress the first thing that comes to your mind when planning your night-out outfits? Yes, you are right, it is the safest bet you can ever do. For those wanting to feel polished and elegant, white pieces are always the right choice. Wear them alone, or combine them with black bases. Keep reading the article to find out how to style the best black and white outfit ever. We are sure these styling tips will make it easier for you to combine the timeless black and white staple from your wardrobe.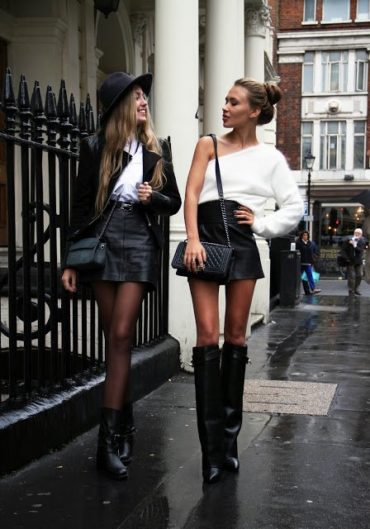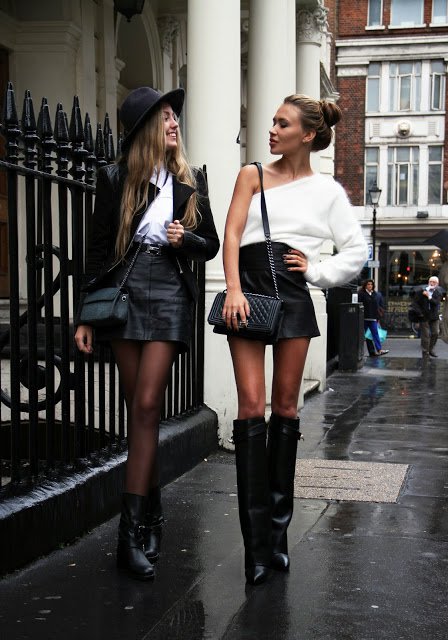 source
All black everything
Some formulas are too good to mess with. Proof: the all-black-everything outfits. If you have some doubts about how to style the right black and white outfit then miss the white. An all-black outfit is always a good choice especially if you want an elegant and sophisticated look. It is the perfect choice for styling office attires, night-out outfits or even everyday street style looks. Black looks absolutely amazing on any body shape. They make you look slimmer and taller. An all-black-everything outfit is a perfect base for adding colorful accessories and footwear. You will never have to worry about what to wear your all-black outfit with since it can easily pair with anything you decide to layer on.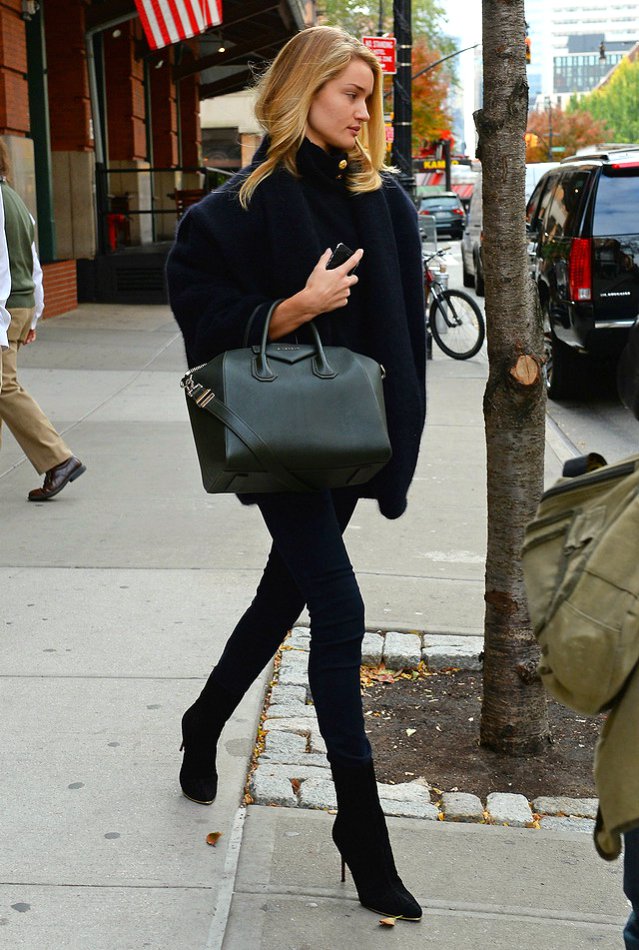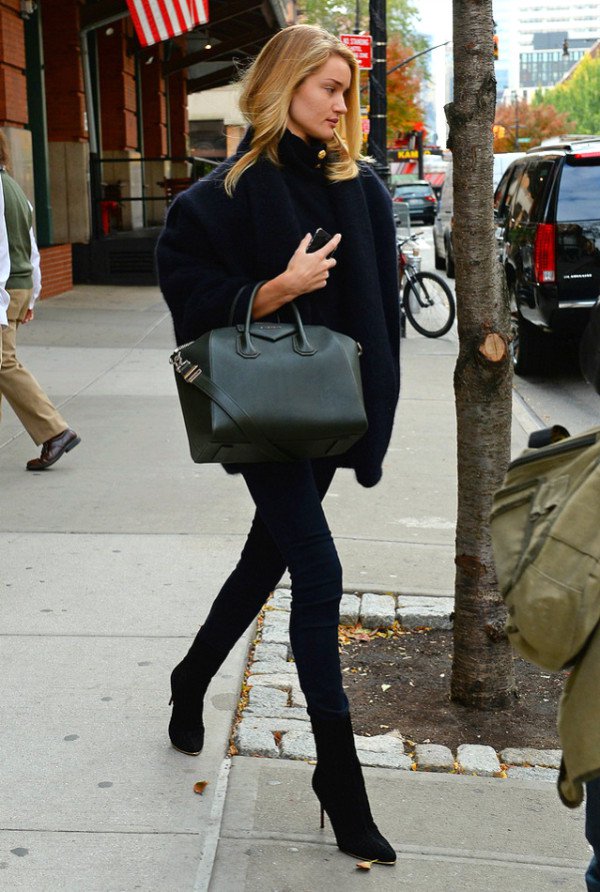 source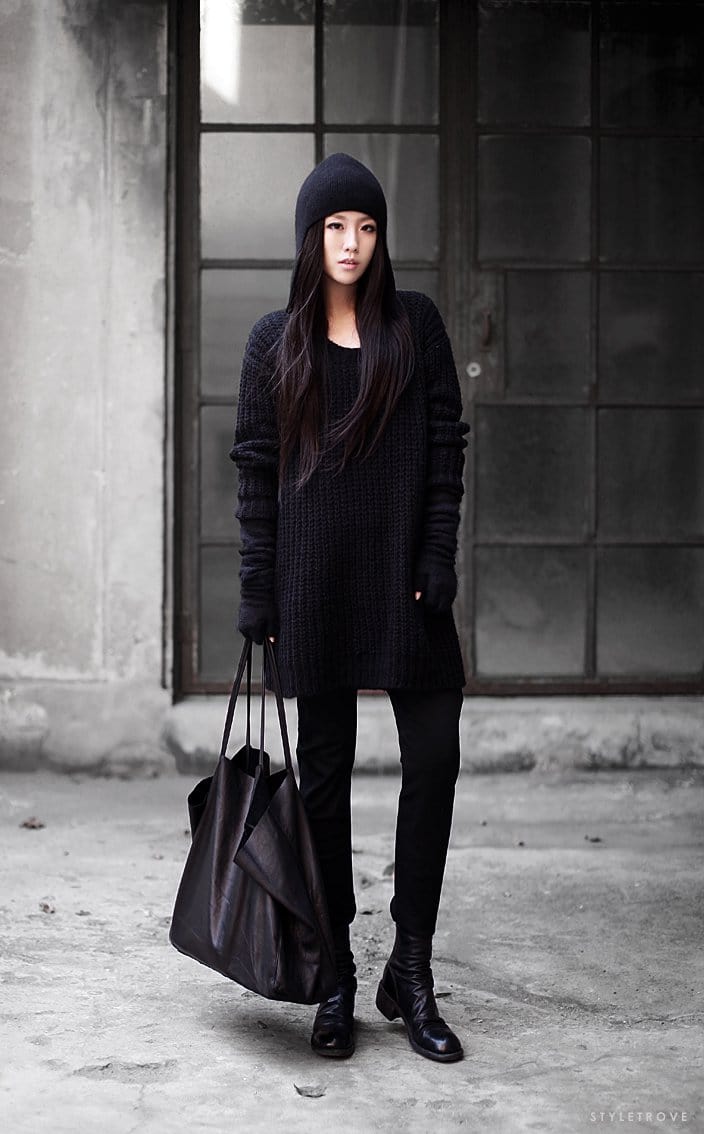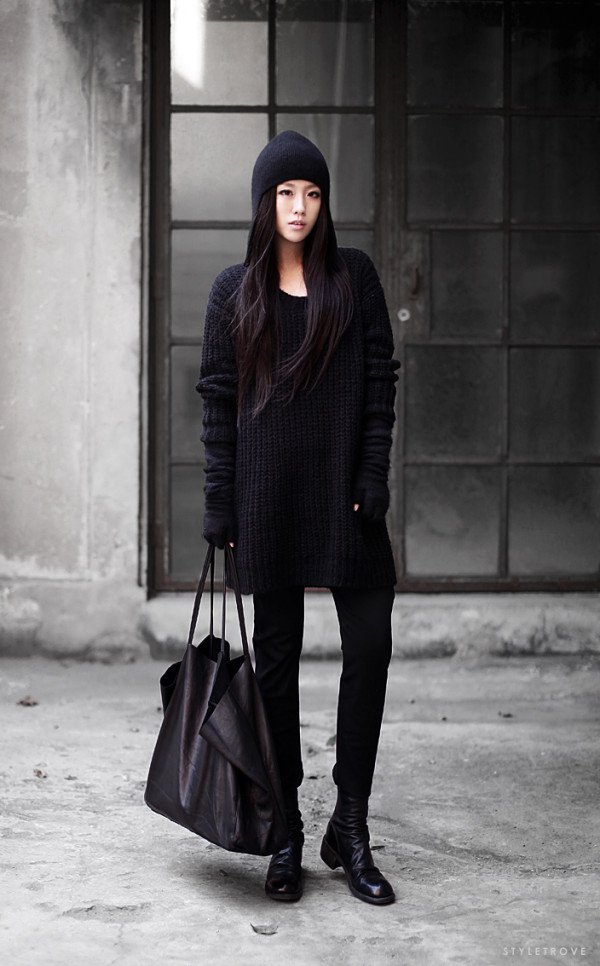 source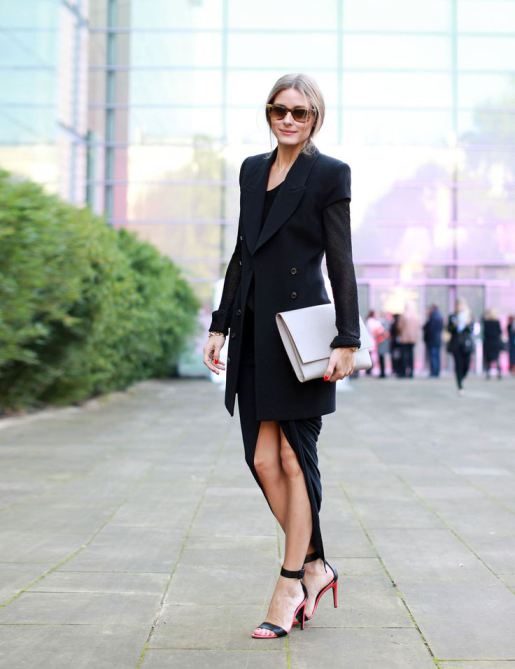 White on white
An all-white monochromatic outfit is the best way to wear your most favorite white pieces. If you thought that all white outfits are reserved only for warmer seasons such as spring and summer, you were very wrong. We have already shared with you some of the best ways on how to wear all-white outfits during winter. No matter the season, you can rock on all-white looks. All you need to do is to keep things interesting by focusing on contrasting textures.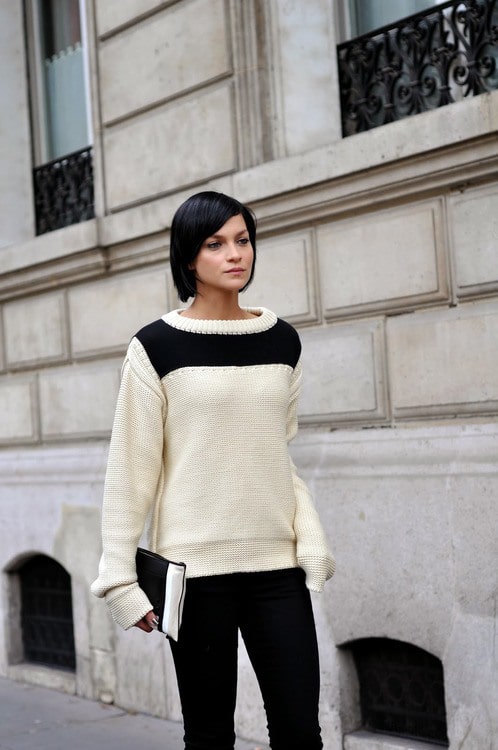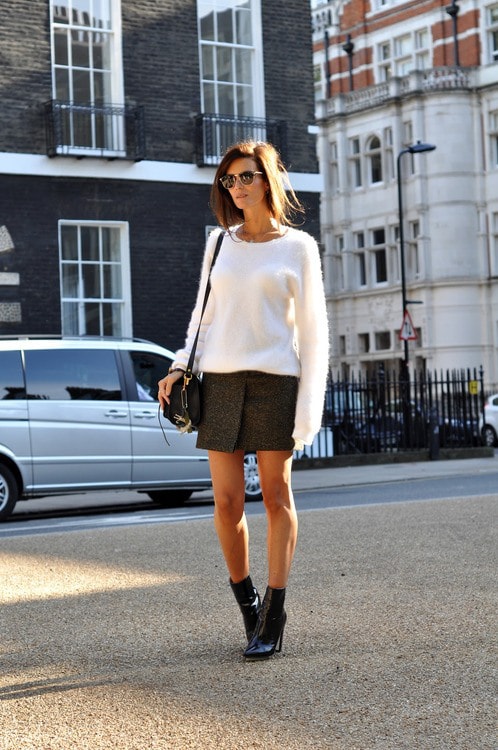 Overall effect
While colorful outfits can easily read as young, a striped pair of trousers worn with a ribbed black bodysuit always reads a little more mature. The outfit itself is so comfy and will offer you maximum comfort on those days when separates are just too much to manage. A jumpsuit can also help in such moments. Choose a white or black jumpsuit according to the season and weather conditions, and rock it like a pro.
White dress and black footwear
When it comes to wearing white and black in one outfit, a good way to make the right combination is to choose white clothes and black footwear. A white dress and black sandals could be one of the best ways to style a black and white outfit during summer. A white knitter dress paired with black over-the-knee boots is also a perfect way to wear the trend during winter.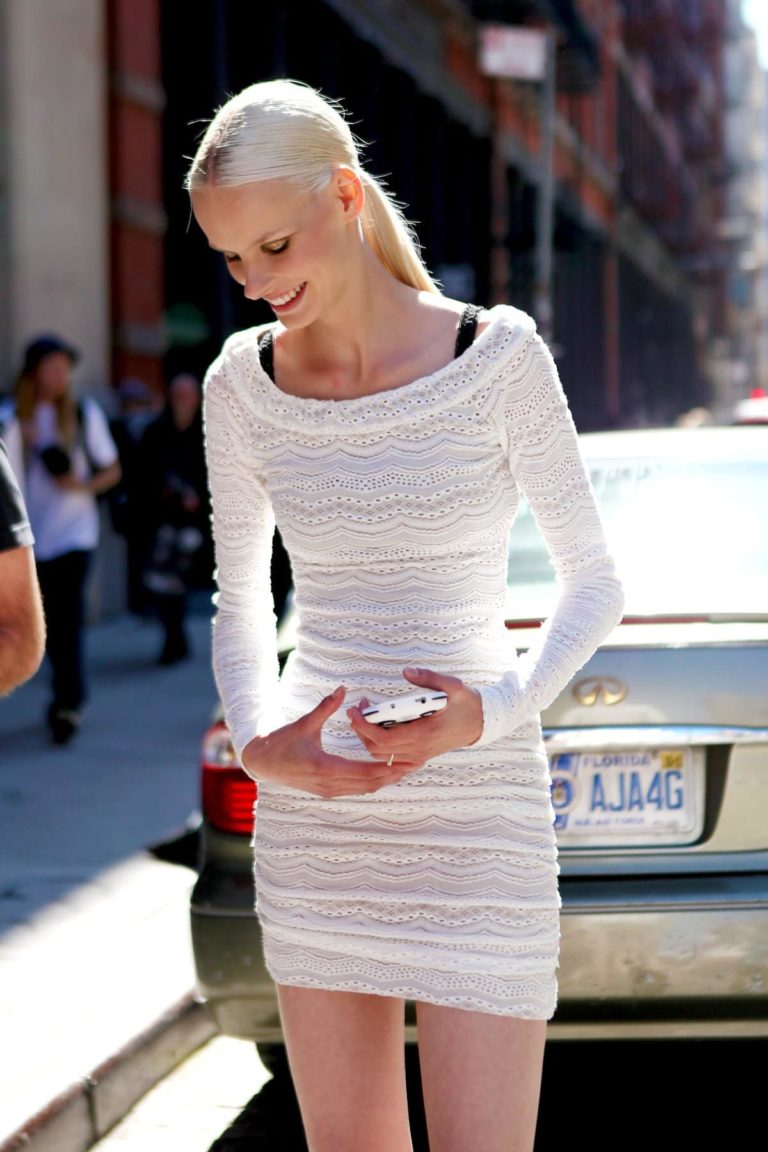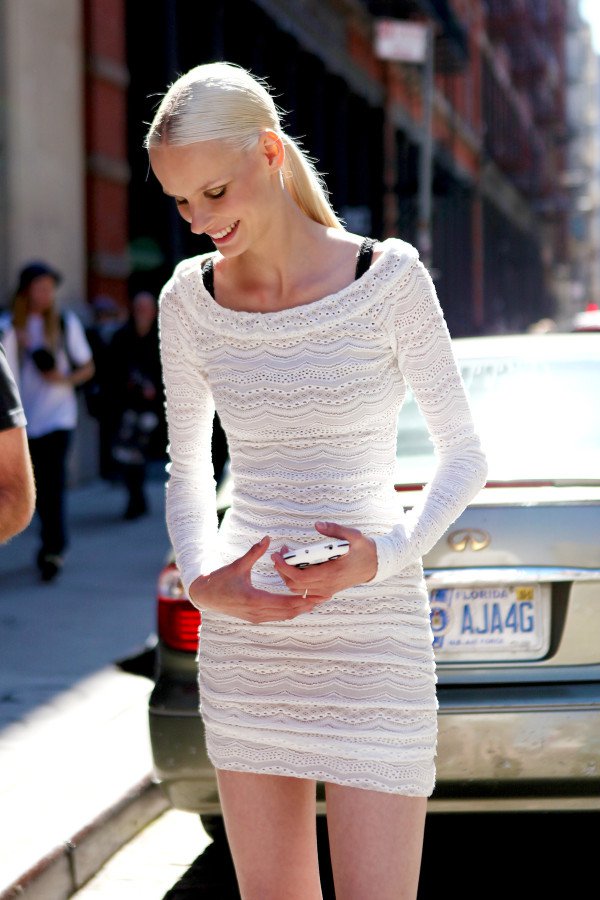 source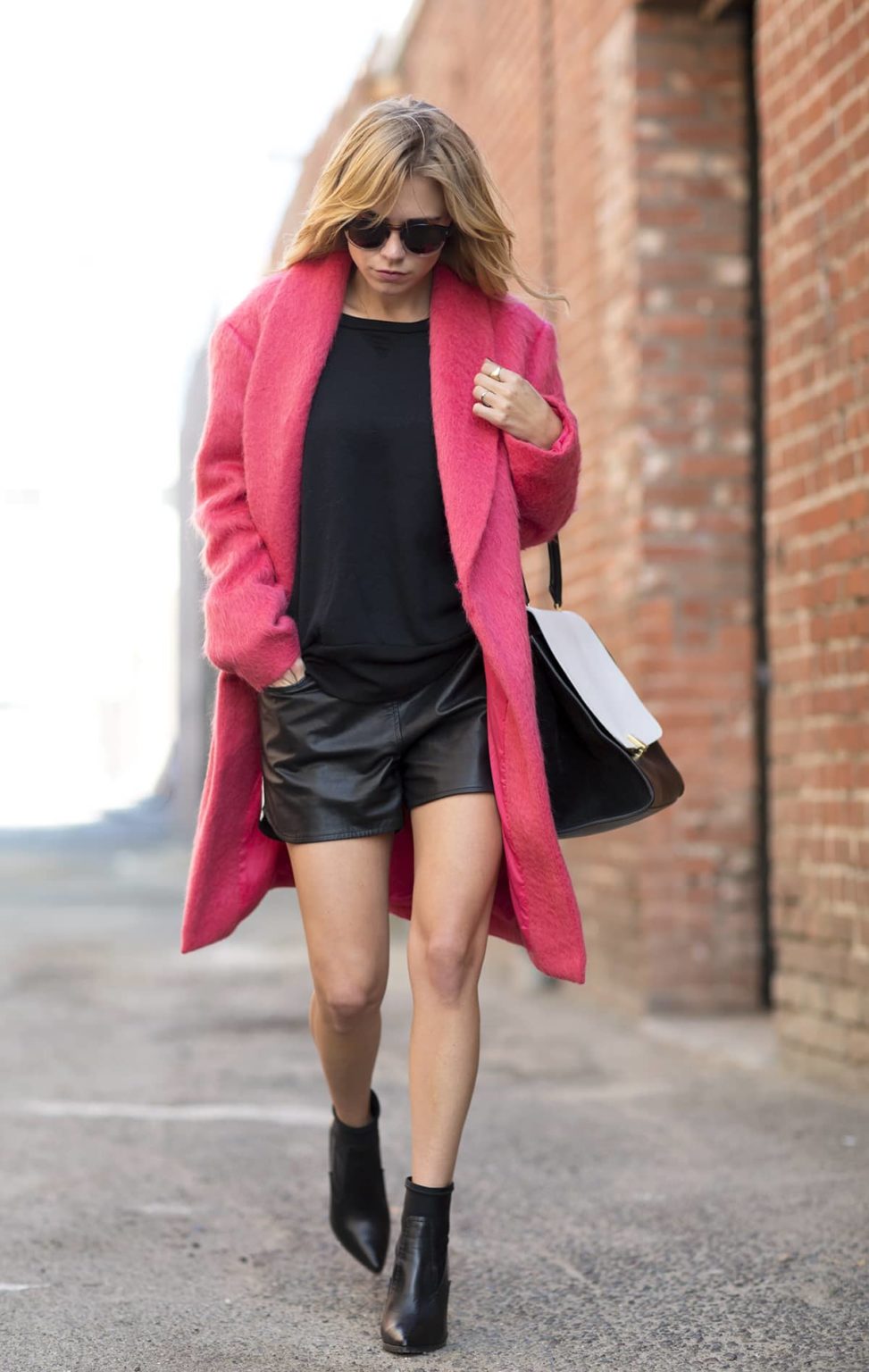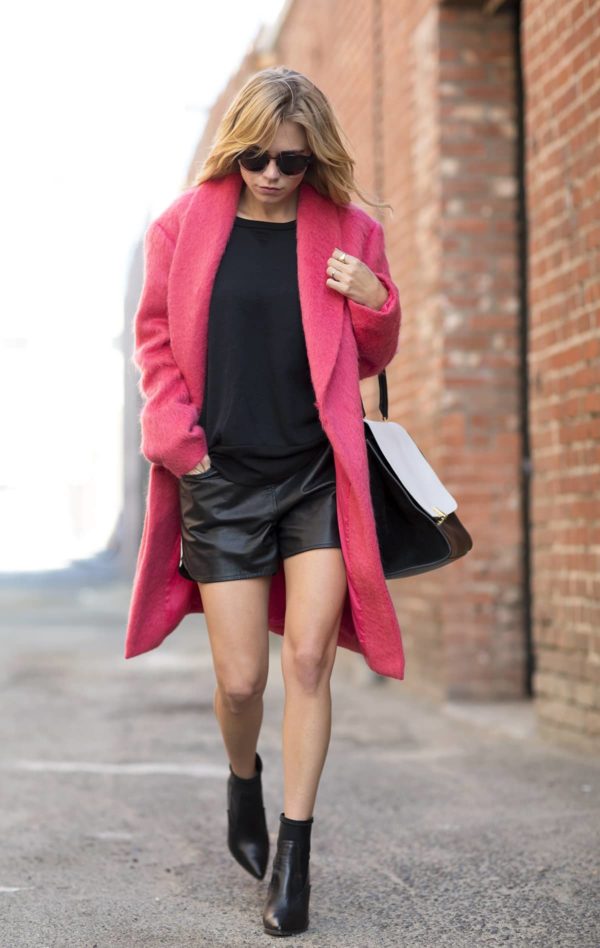 source
Matching set
Is there something cooler than monochromatic outfits? Yes, the matching set in matching tones. You can always combine black and white pieces without worrying if the final result will be a winning combination. It will definitely be! Try on white jeans with blacktop or black jeans with a white sweater for a more casual look. Give a try to the classic wide-leg pants and wear them with a black blazer. Or, experiment with styling the black trousers and a white blouse for more elegant attire. Embrace the black and white outfit for the office as well as for some outside the office looks. You won't get disappointed.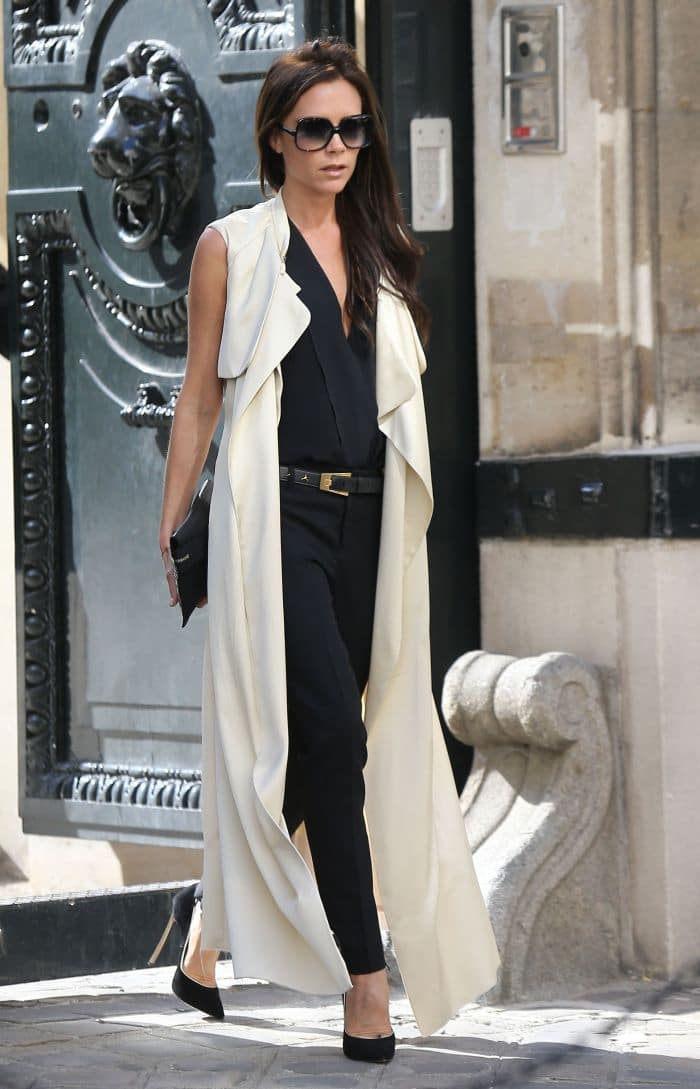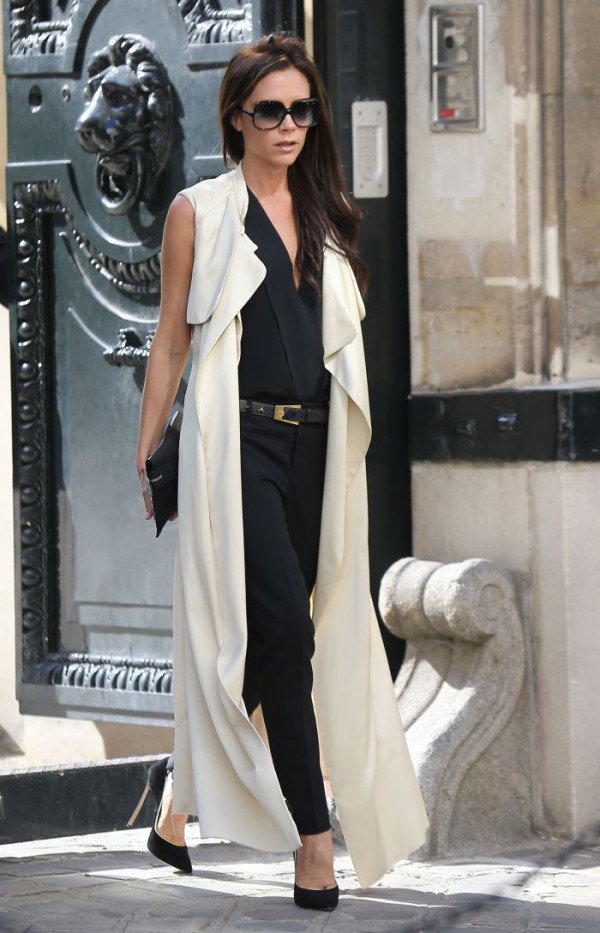 source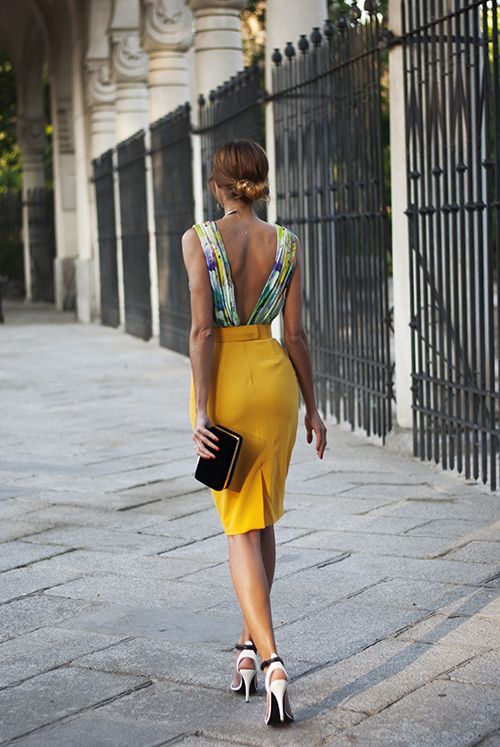 source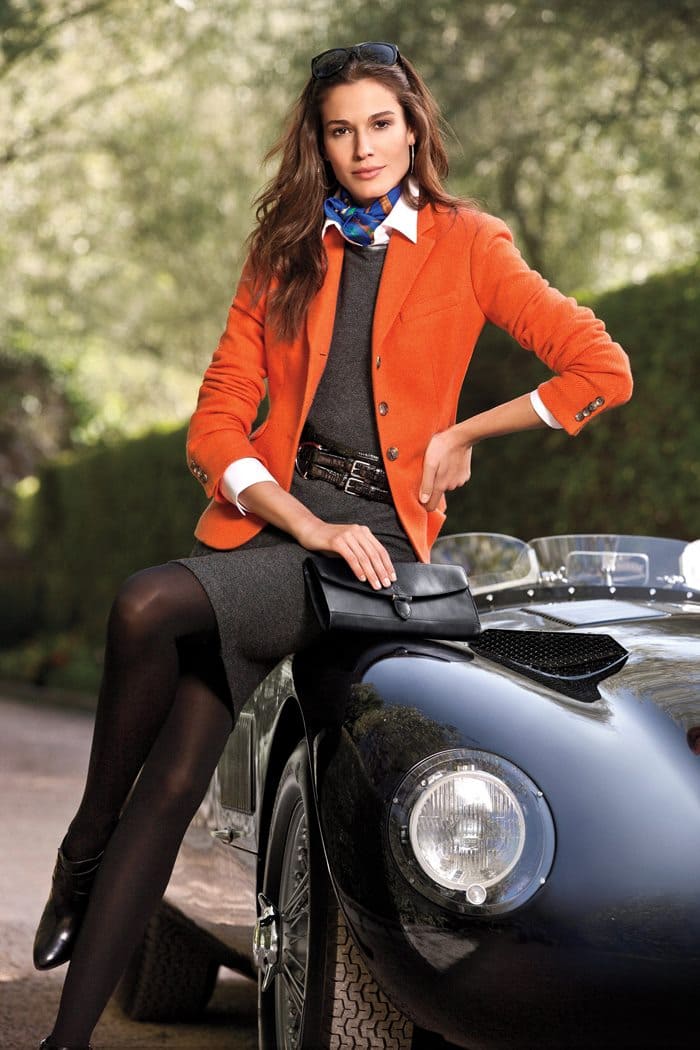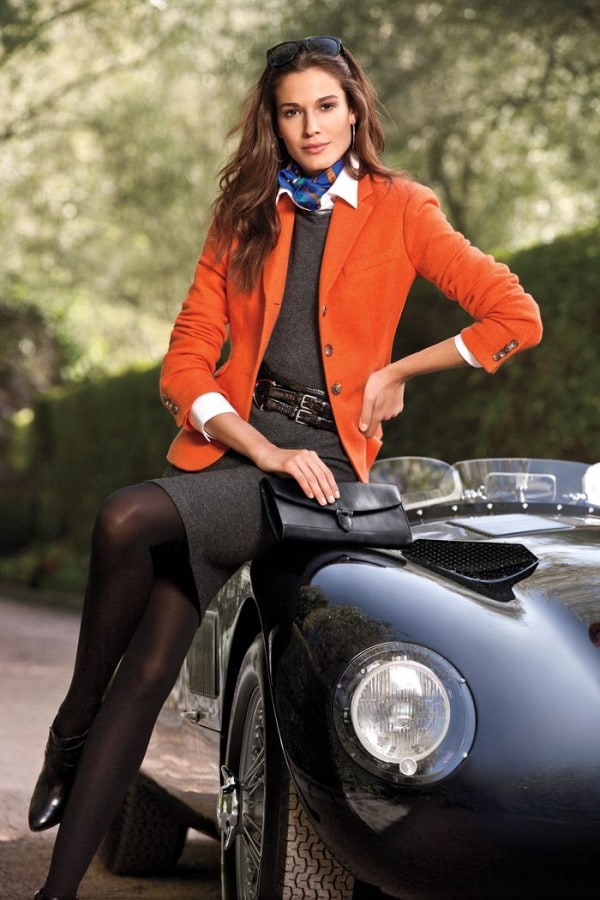 source
Black and white floral prints
Floral prints are very popular no matter the season. They feel dressed up in black and white. Pair them with a white cardigan or a blazer and create your last-minute summer outfit. Choose this print for beach wedding guest clothing. Or, simply rock in as a street style option during warm days.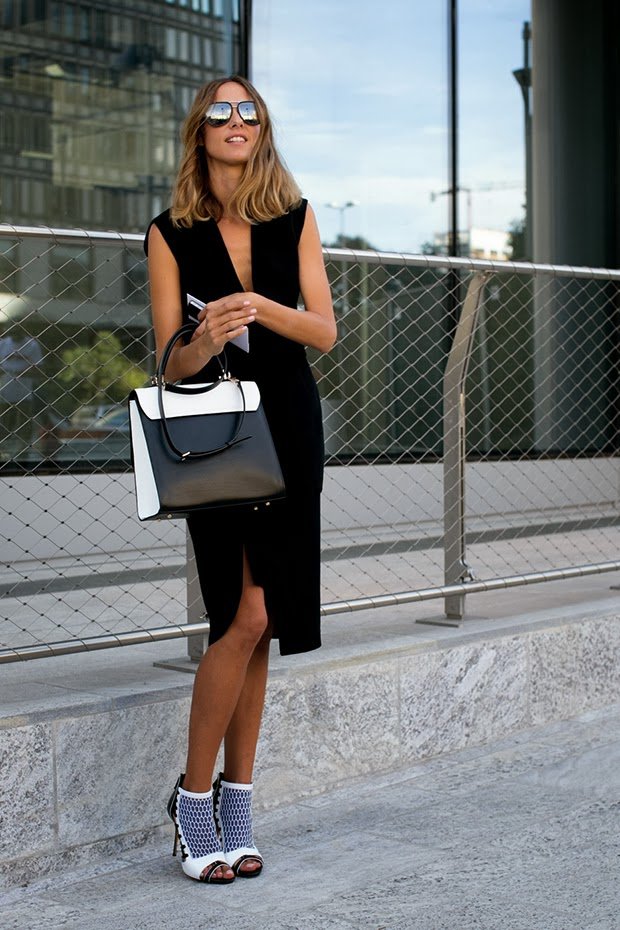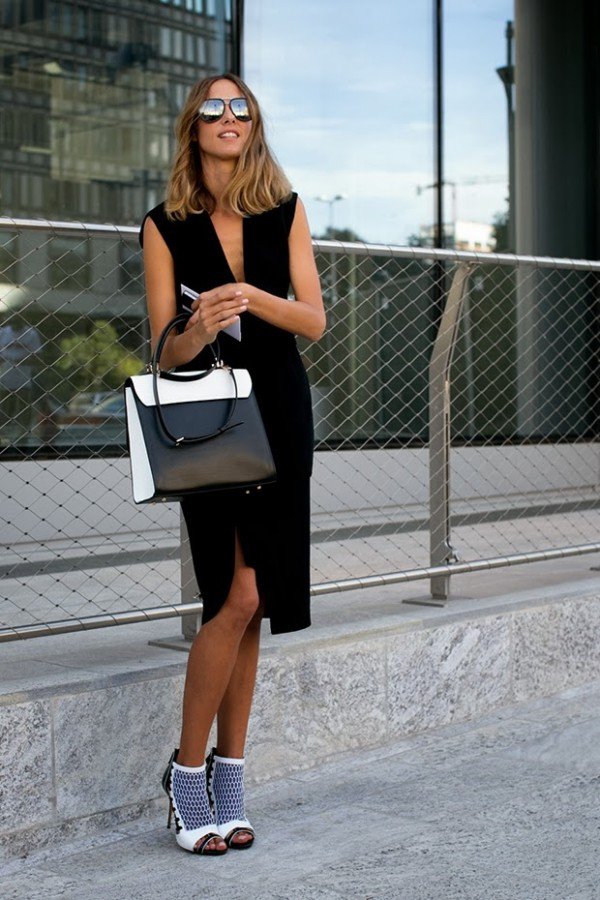 source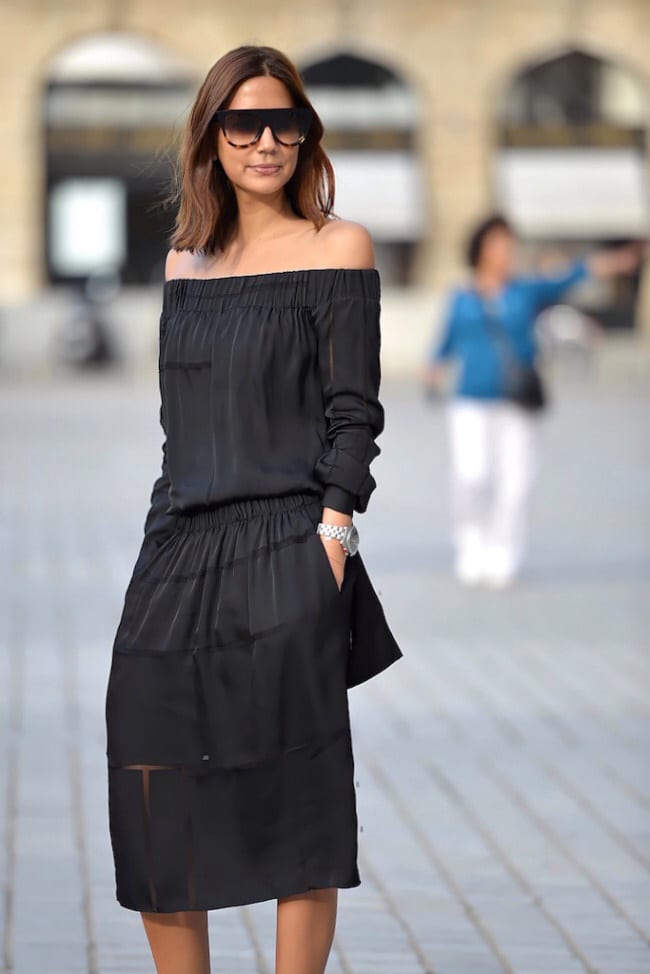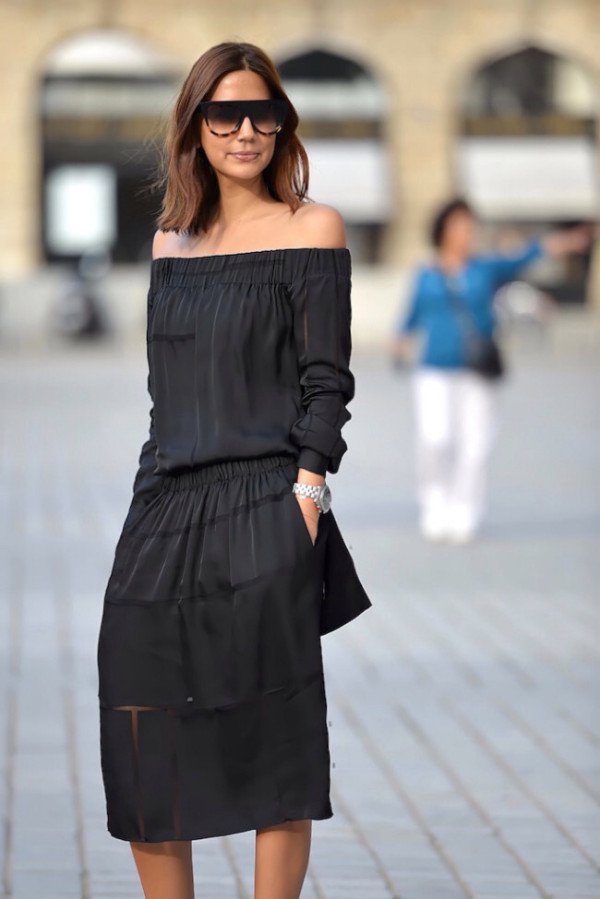 source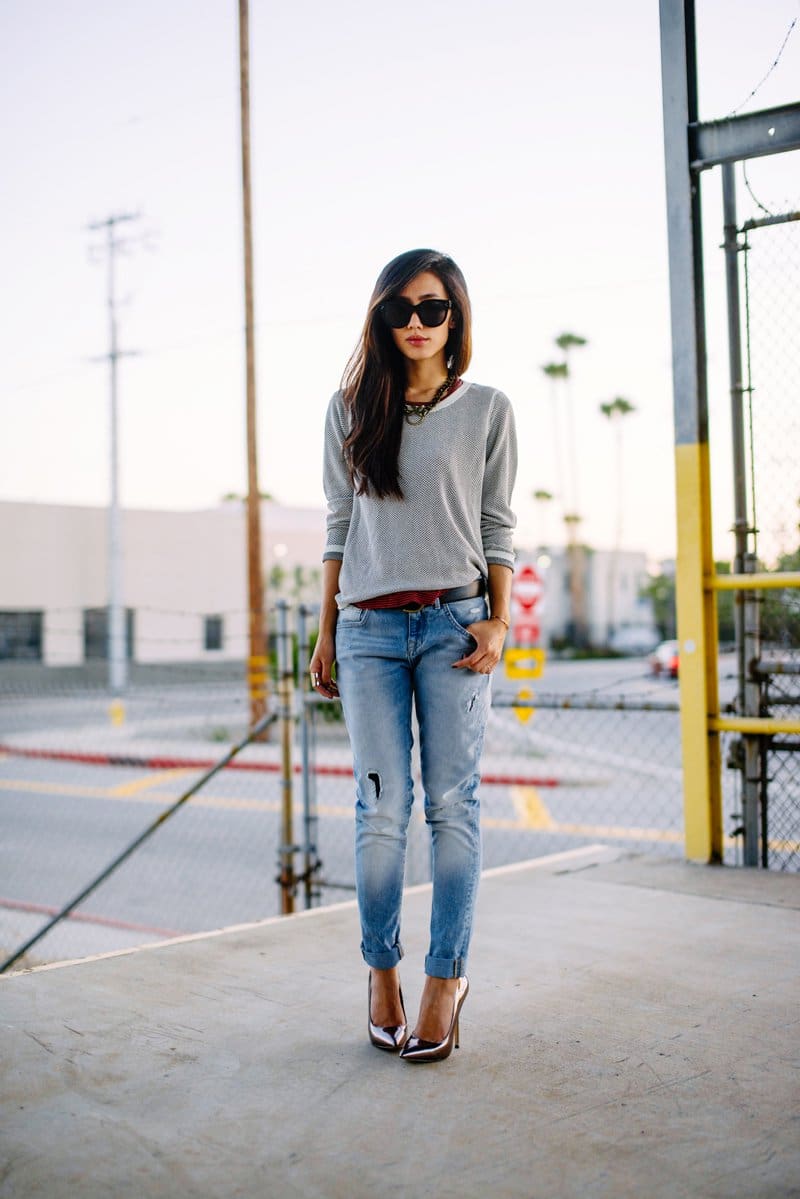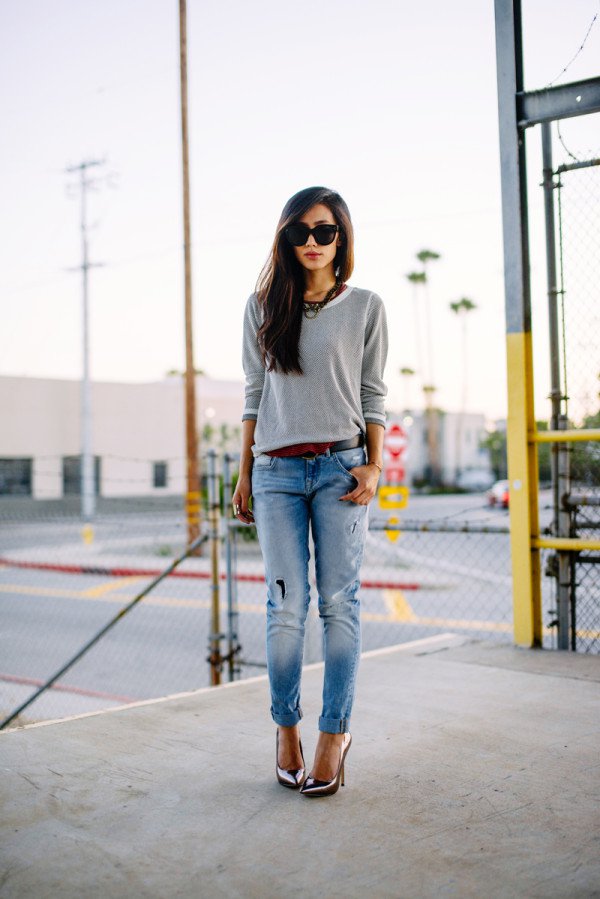 source
Blazer and a white tee
There is nothing screaming casual and elegant at the same time like a blazer and a white tee. If you want to rock a casual and at the same time sophisticated black and white outfit, then a blazer over a white tee is your way to do it. A blazer will add a touch of sophistication, while the tee will keep it simple and casual. Try this combination for your next dinner out. Or, swipe the white tee with a white blouse for your next business meeting. You are always safe with this combo.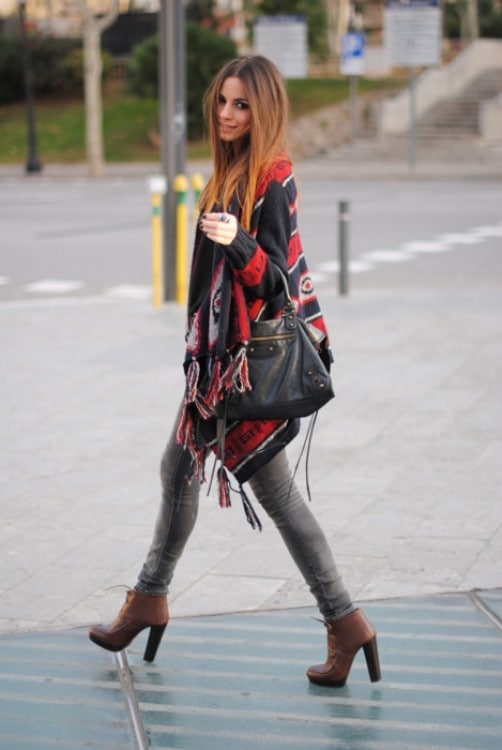 source