Accessories are a perfect way to instantly elevate any outfit you style. Most women use them to express their personal style and fashion preferences. Others use them to follow trends. No matter the reason, we can't imagine the complete look of some outfit without them. Accessories give a touch of elegance to even the simplest outfit you style.  Here is a list of the most important must-have accessories in every woman's wardrobe. While exploring the must-have accessories for your wardrobe, enjoy the newest classic accessories collection of Ralph Loren.
Handbags
Handbags are often a status symbol expressing your personality and fashion taste. A modern woman can't imagine her day without bringing her favorite handbag with her. When it comes to choosing the right handbag, one thing to consider always in mind is the overall outfit itself. For formal evening events, you should definitely opt for some small and elegant clutch. Casual occasions and outfits will require you to wear a more casual handbag too. A cross-body handbag is a perfect accessory for your casual attires. For formal day looks, try to accessorize your outfits with a tote bag or a big handbag. Our recommendation is, if possible to invest in a designer handbag. We have already shared with you some of the reasons why a designer handbag is worth investing in. Ralph Loren is one of the designers that have presented a whole collection of mesmerizing handbags. Scroll down the page to explore his classic accessories collection.
Shoes
Most women look for comfort above everything. Especially when it comes to footwear!  But, sometimes need to tramp comfort for style and fashion. The good news is that today, many fashion designers, including Ralph Loren, have brought to the fashion scene whole new collections of beautiful pairs of shoes that have all function, style, and comfort. More and more women invest in a pair of designer's shoes in order to keep their selves both comfortable and chic. And, whether they may cost you a little fortune, believe us, designer shoes are all worth any dollar you spend on them. Comfortable heels are the dream of any woman. They are the best accessories to any outfit you style. Well, there are many fashion designers that make their dreams a reality.
Jewelry
Jewelry is among those accessories that woman can't imagine their lives without. There are limitless styles and options of jewelry today that you will definitely find among them, the ones that best suit your style and personality. If you want to accessorize better every day, then start with organizing your jewelry box first. Organize any piece in it by type or color. This way you will have any piece of jewelry on hand any time you need to accessories some outfit.
Scarves
Scarves are such versatile accessories! Every (absolutely every) woman should have at least a few scarves in her wardrobe. They may be considered to be more winter accessories, but you can rock a beautiful scarf in any season. A scarf can serve you as a perfect addition of a pop of color to your neutral outfit. That is why you need to choose scarves in bright colors or bold prints. Elevate any boring outfit you style by adding a splash of color with your scarf. It can be perfectly paired with both casual jeans and tee look as well as with formal suit and button-down outfits.
Sunglasses and eyewear
There is nothing that can elevate your summer look better than some pair of stylish sunglasses. Sunglasses are among the most essential summer accessories, but they are worn all year long too. It is always a wise decision to invest in a pair of designer sunglasses if you want a stylish addition to your look. Sunglasses serve not only to give you a trendy look but also to protect your delicate skin around the eyes. Keep your eyes protected from any damaging effects of the sun by wearing your sunglasses with you on sunny days.
Hats
Hats are very popular accessories when the sun starts to shine too bright during summer. Most women avoid wearing hats because they think they don't have the face for them. But today, you can find so many different styles of hats available over there, that you will definitely find your favorite one. Hats are a perfect accessory to wear when you are having a bad hair day. Or, when the sun is too hard to protect your hair from damage.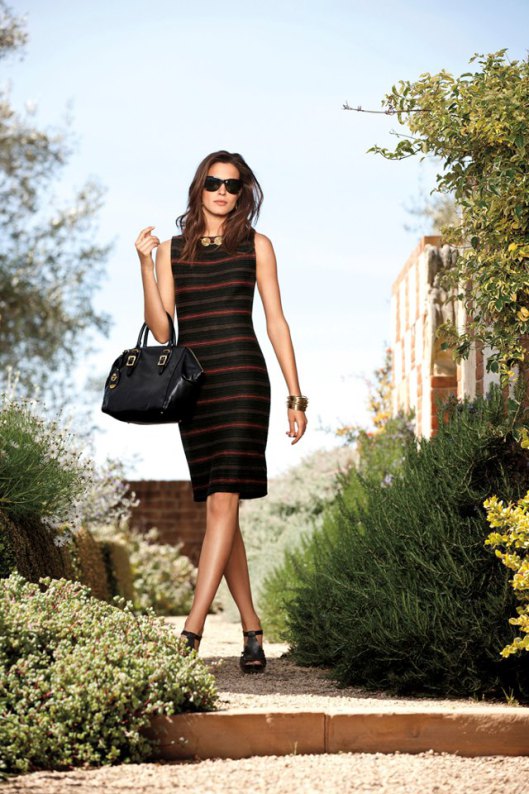 source
Belts
Anther on the list of must-have accessories is belts. They are a perfect way to add personality to your outfit. Using a belt, you can totally transform your outfit. Most women style them in order to give more shape to the look. Accentuating your waist with a belt is a perfect way to show off your best body features.