Most of the watch market tends to focus on men's watches. But, in the last few years, some of the watch brands pay attention to woman's watches too. They have launched feminine collections of watches created to express both, the feminine and business side of the woman.  Wearing a watch has become a very popular trend among today's generations. The functions in both woman's and men's watches are the same. What may vary a bit is the decision-making process for how to wear the watch. There are still some debates over the proper wrist for wearing a watch on. The top concern of designing the watches for women is still the style. Women prefer watches with more traditional shapes and feminine and sensitive finishes.
Choosing the right watch to wear may be a little difficult. That is especially the case for women who have to pay attention to choose a watch that can match any outfit. When considering getting yourself a watch, you should definitely follow some guide on buying luxurious watches. A watch can be a real investment step and can cost you a fortune, so try to make it the wisest way possible. Here is what you should pay attention to when wearing a watch for a woman.
The style- What to look for
There are few rules applying across all forms of Women's Watches. If you are considering wearing a watch soon, you need to know them. Women should follow some helping tips for wearing a watch with style. For example, consider that the stainless steel link bracelets are perfect to be combined for any occasion, from business to casual. On the other hand, leather bands will best match your specific outfit. There are watches that you are wearing as a necessity and you are not paying too much attention to their style. Also, there are watches that women wear to be seen, and that is when you try to pair them with outfits that allow the others to see the design and the style of your watch. Nowadays watches have become one of the timeless accessories that give them the chance to look elegant and feminine.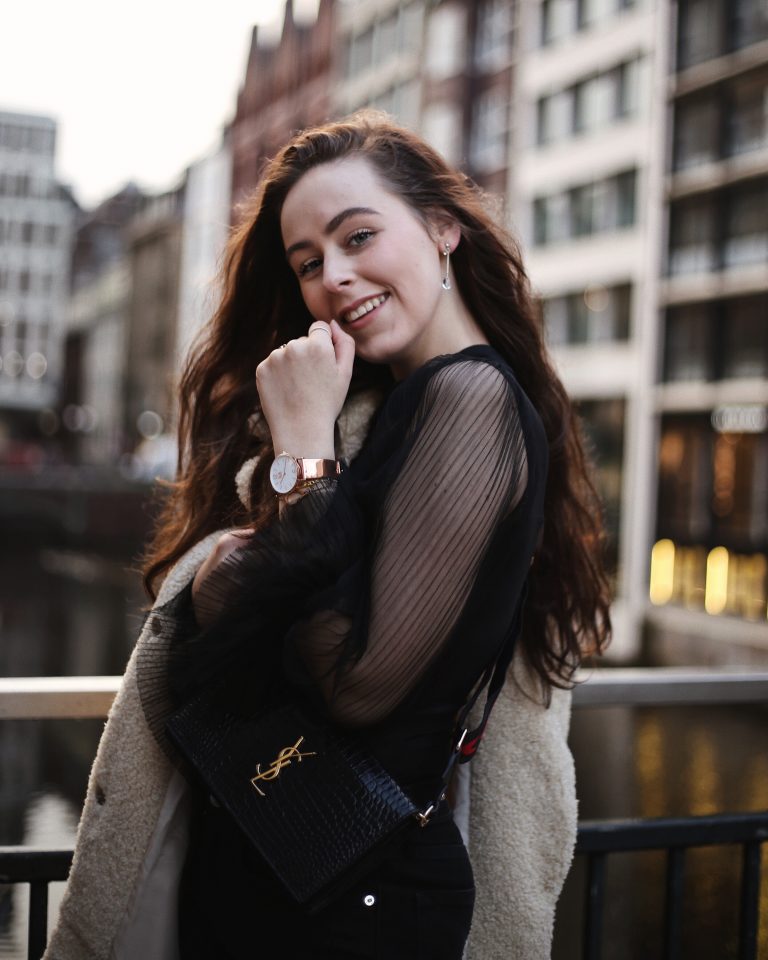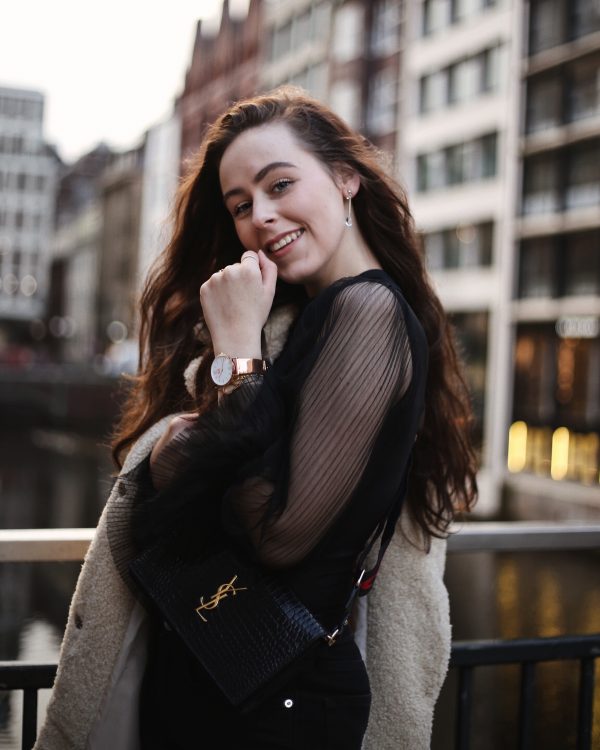 Style in woman's watches is very diverse. That is why every woman should embrace her own preferences and personal style when choosing the right watch for her. Some people tend to debate diamonds and crystals on a dial. The truth is that some women prefer the elegance of a single diamond, while some others would prefer to see the crystal sparkling. It is all about personal preferences. At the end of the story, if you are wearing something that presents you and your personal style, the chances to wear it with confidence are bigger. And, when you wear something confidently there is no chance to wear it wrong!
The fit-What works the best?
Watches are the timeless accessory that has the luxury of added variation. They can be worn on the inside or the outside of the wrist.  All they came in different sizes and variations, so you need to pay attention to few facts before you choose your dream watch. An automatic watch's larger case and raised profile, for example, is more commanding, but at the same time is also bulkier as an accessory. Stainless link bracelets should be sized to the wrist before wearing a watch out. The mechanical watches will require regular winding in order to work properly.
Oversized watch dials are becoming some of the most popular among women. Women follow the trend of wearing a watch that has usually 40mm or above dials. These watches create an eye-catching accessory for a casual outfit, making the wrist the central part of the woman's body.
There are still some debates on wearing a watch on your right hand or wearing it on the left hand. There is no specific rule, all you need to know is that you can wear it the way you feel more comfortable with it.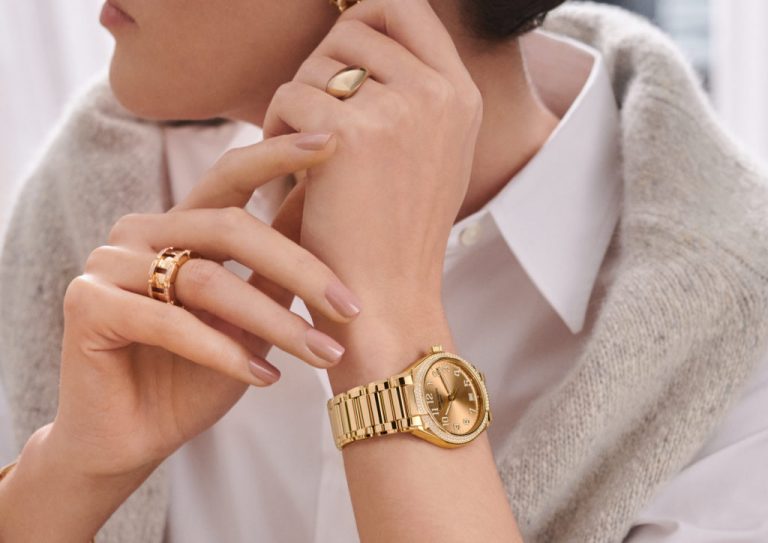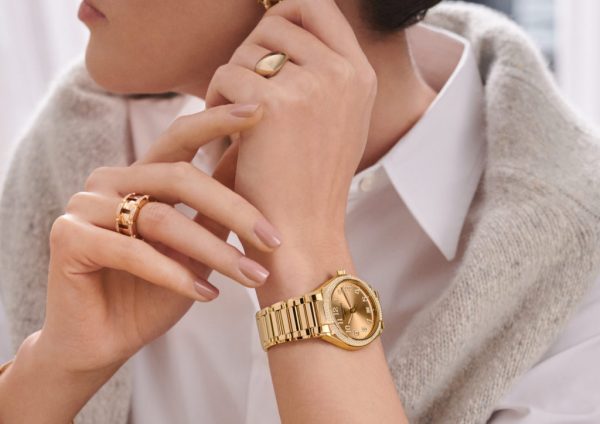 source
Experiment with the watch
As we mentioned before, there are no specific rules in wearing a watch. You can always experiment and try new things with your watch. Remember one thing: when you find an outfit or accessory that inspires you, a wardrobe builds around it. When you find the perfect watch for yourself, try to dress the wrist with confidence and love. That I all you need to get a perfect fashionable result.
And, always give a chance to the different. Try on new things, experiment with accessories, experiment with watches. Change the wrist you are wearing a watch on. Try an oversized dial. Wear the watch on the inside of your wrist. When experimenting with new and different things, there are bigger chances to find whatever makes you feel stylish and more you. Think outside the wrist. Forget about wearing a watch in a classic way. Instead, try putting a pocket watch on a stainless steel necklace and make it a functional and unique pendant. It is all about your wishes and preferences.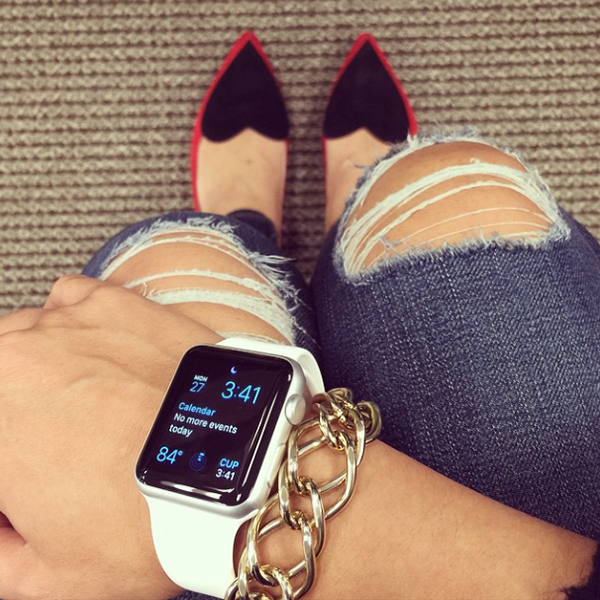 source