Sunglasses can make it easier to see on sunny days. Wearing the right sunglasses can also protect your eyes from the damages produced by ultraviolet rays. And, of course, a great pair of sunglasses can instantly elevate your look. There is only one trick: to know what the right pair of sunglasses is for you. There are few things to consider when buying a pair of sunglasses. Once you follow these unwritten rules, you can be completely sure that you are having the right pair of sunglasses on your face. The big question is how to choose the right sunglasses. The answer is resented below.
Just scroll down the page to read this absolutely useful guide to choosing the perfect sunglasses. There are indeed only two basic rules to purchasing the right sunglasses for you.
First, you want to find a pair that complements your face shape. There is a general rule saying that the shape of the sunglasses should be opposite of your face shape.
Second, you want to invest in sunglasses with a classic shape that you can wear many years after you buy them. You don't want to spend a little fortune (and a good pair of sunglasses can cost you a fortune!) on sunglasses that will be fashionable just one season, right?
If still doubt how to choose the right sunglasses, then here are a few more important things to consider in mind when shopping for sunglasses.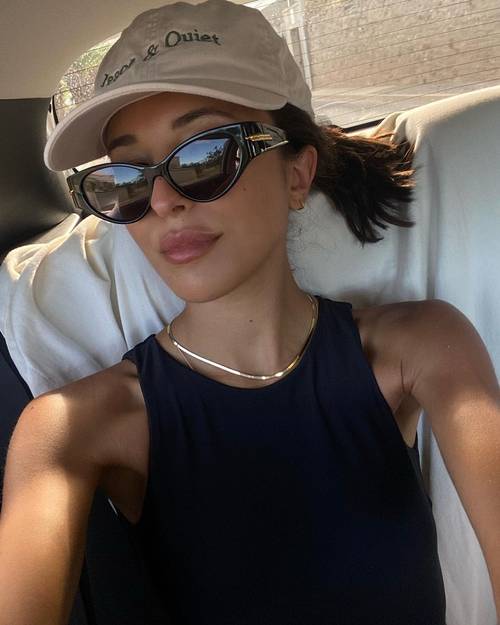 source
Make it 100 percent
The most important thing to look for when buying sunglasses is if they are offering you 100 percent of UV protection. This is so important if you want to avoid the damages that UV rays can produce to your eyes. However, about half of the people buying sunglasses never bother to check whether the lens of the sunglasses protects the eyes from ultraviolet light.
Bigger is better
When it comes to sunglasses remember that bigger is always a better idea. The more coverage from the sunglasses, the less sun damage on your eyes and skin around the eyes. The best model of sunglasses that provide you 100 percent of protection are oversized ones or wraparound-style ones. They help cut down on UV entering the eye from the side, keeping it protected this way. Additionally, it's important to note that many designers now focus on creating sunglasses with high-quality UV protection. So, if you're in the market for a new pair of sunglasses, it's worth doing your research and investing in a pair that not only looks great but also offers optimal sun protection. Check out designer eyeglasses frames and their accompanying sunglasses line, as they often prioritize both fashion and function in their designs. By choosing a trusted designer brand, you can ensure that your eyes and skin are protected while still looking stylish.
Darker lens don't protect better
Did you think a dark lens will protect your eyes better? If yes, you were wrong. The dark lens may do look cooler and more fashionable, but they do not necessarily block more the UV ray than lighter ones.
Color doesn't matter
The same rule goes with the colored lens too. Many people are fooled that sunglasses that come with an amber, green or gray lens will block more the sun. But, they are absolutely wrong, because these kinds of sunglasses don't do it at all. They can increase the contrast, which is good for people or athletes playing sports such as baseball or golf.
Polarized lens cut glare, not UV
A polarized lens reduces the glare coming off reflective surfaces like water or pavement. They do not offer protection from the sun. However, they can make driving or be on the water safer or more enjoyable.
Cost shouldn't be a factor
Sometimes when you don't know what is good enough to buy, you should see its price. If it is expensive there are bigger chances to be the right thing you are searching for. But, when it comes to sunglasses it doesn't need to be the case all the time. Sunglasses don't have to cost you a fortune to work well. Less expensive pairs of sunglasses that are marked as 100 percent UV protection can be as effective as the expensive ones.
How to choose the right sunglasses for your face shape
Square face shape
If you have a strong jaw that is almost the same width as your forehead, and your chin is not too defined then you are having a square face.  In that case, you should look for sunglasses that have round frames. If too round is not your sunglasses preference then you can also try classic aviator sunglasses.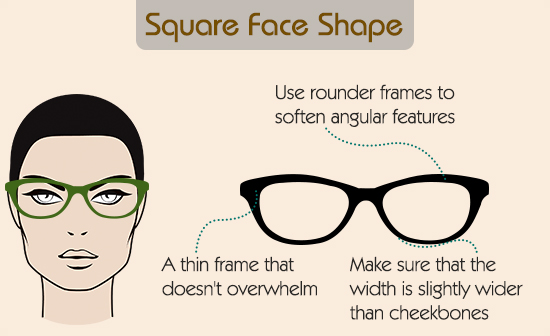 source
Round face
If the widest part of your face is at your cheeks and your face is not very angular, then you are probably having a round face. In that case, you should choose sunglasses that are rectangular. Rectangular sunglasses can give the illusion that your face is more angular than it really is, making your face look longer at the same time too. For those having darker skin or hair, darker colored and more rectangular sunglasses are the best choices. If you have lighter skin or hair, then you should consider buying browns and yellows with a slight curve to them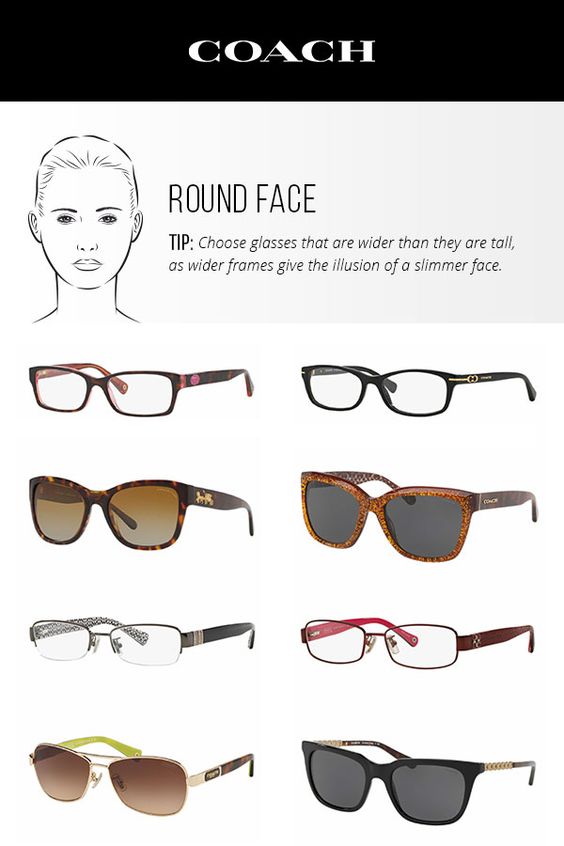 source
Long face
If your face is longer than it is wider, then you are having long face. Choose sunglasses that will make your face look more proportional in terms of width to length. Try to stick to frames that have a nearly 1:1 ratio of width to length.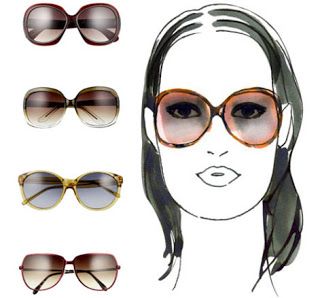 source
Triangle face
If you have a triangle face then your chin is pointed or defined. For this shape of the face, the best choice of sunglasses is rectangular ones. If you have smaller features then stick to smaller lenses. For more prominent features ( or beards for men) choose larger lenses.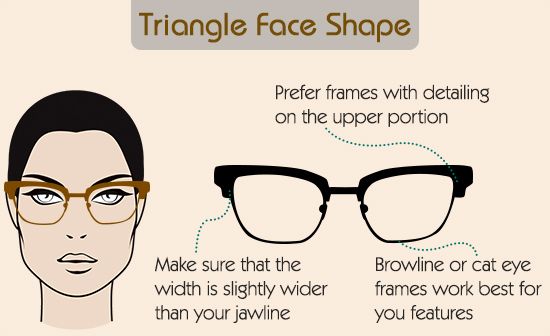 source