Summer is officially here. The hot weather is calling us to take anything off of us and get the swimwear. And when we refer to swimwear, we refer to trendy swimwear that is going to compensate for the last year we spent without vacation because of the coronavirus pandemic. Stay with us to identify the biggest swimwear trends for 2021. We all deserve to walk down the beach dressed in the trendiest swimwear for the season, right? Well, the good news is that some of the swimwear trends for summer 2021 have been present in last years' collections, so you may already have them in your wardrobe.
2021's swimwear trends are getting a much-needed makeover. The collections are full of sophisticated animal prints and soft-to-touch comforting fabrics. Once you hear sea or pool, you instantly elevate your mood to a higher level, don't you? Warm weather, cocktails, long hot nights… these all symbolize warm summer days nostalgic memories from past years. This year the vacations are a reality again, so pack your suitcase and get out for the holiday you deserve after the years we had to face the previous period. It is never too much swimwear, so pack at least four to five different ones for a stylish vacation. Keep scrolling down the page to identify the must-have swimwear trends for summer 2021.
Tip: One thing to keep in mind, choosing the right bikini for your body shape is essential, no matter the current trends. What doesn't fit you, can't be the right choice for you, no matter how trendy it is, especially when it comes to swimwear.
Sculpted underwire
If you are a social media lover, then you would probably adore the sculpted underwire. Dressed over your body they make a great Instagram moment. They are a perfect choice that offers you a dynamic look. The sculpted underwire offers the same lift as the flattering fit of the underwire but is yet more stylish.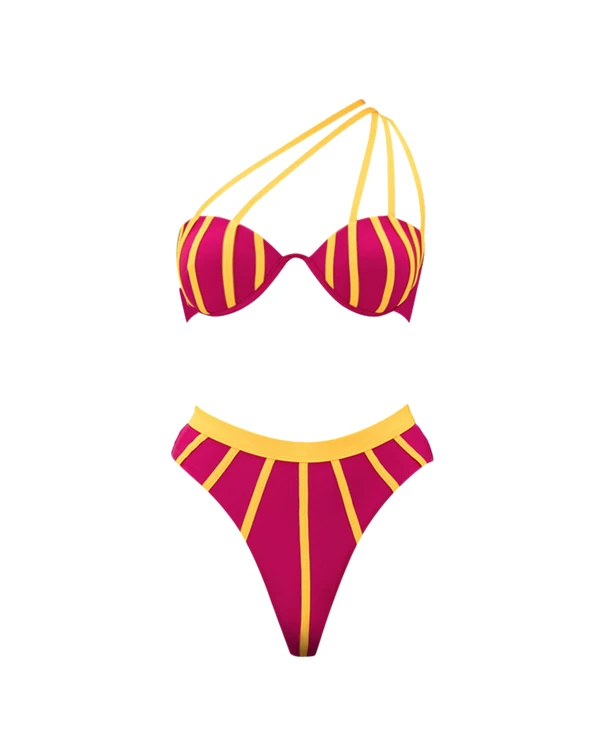 source
All kinds of Keyhole cutouts
Side cut-outs definitely go in the history. Welcome the keyhole cut-outs. Their subtle design detail will instantly elevate your look. Thanks to its strategic placement on the body these cuts are extremely flattering. They can be perfectly combined with denim shorts for a stylish after beach look.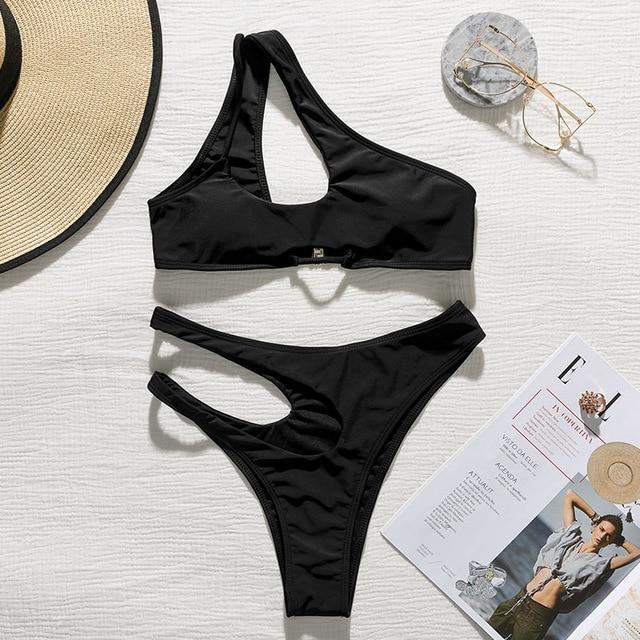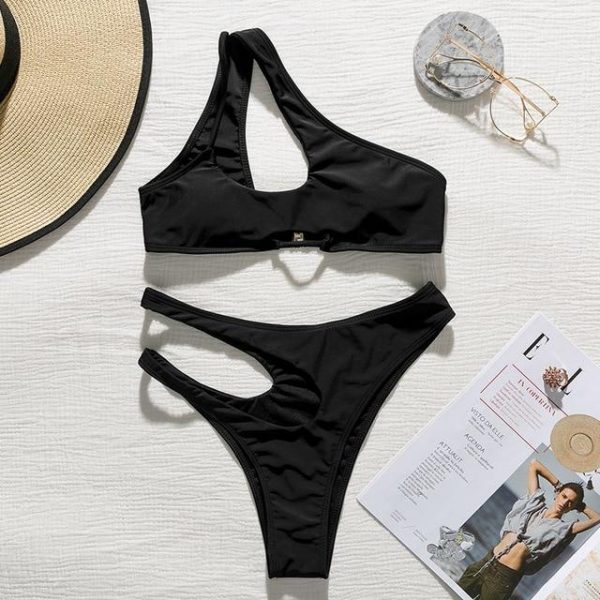 source
Elevated animal
Animal prints are among the most stylish swimwear trends since years ago. This summer is neither the exception. For a fashionable beach moment, choose a more minimal iteration of your favorite animal prints. You won't be wrong at all.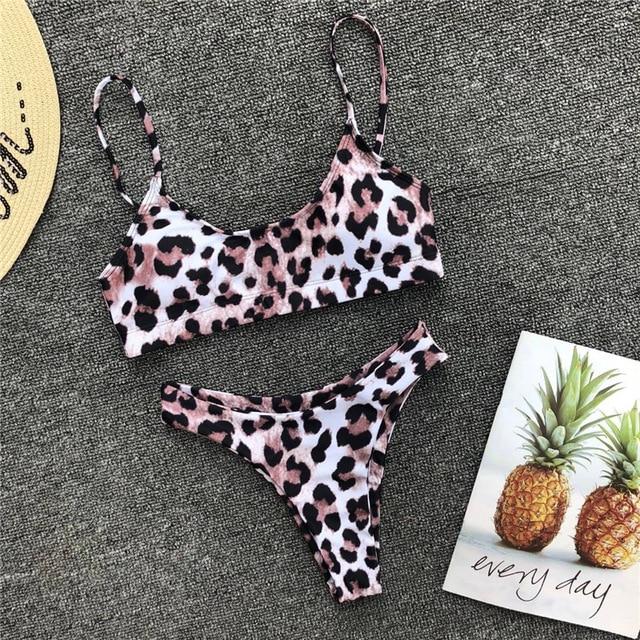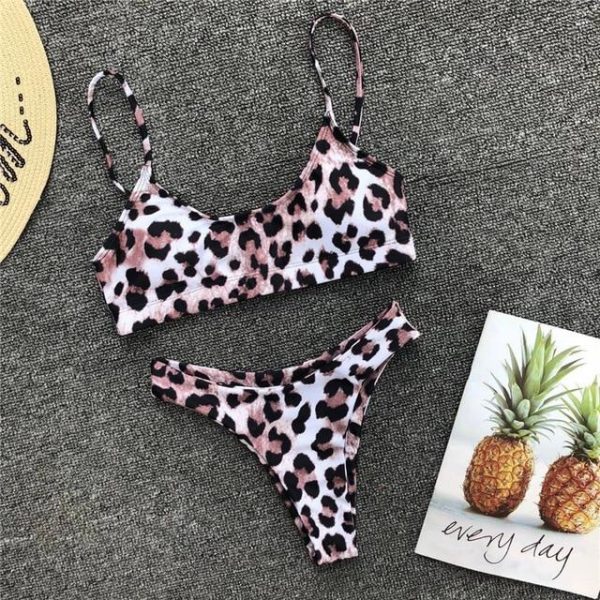 source
Asymmetrical silhouettes
Make a splash with a one-piece swimsuit! The one-piece, body-hugging asymmetrical cuts are a total hit for summer 2021. These cuts will accentuate the curves of your body, and at the same time will transform your boring swimsuit into an eye-catching refreshing style. They are definitely taking it to a whole new level, so this summer, don't forget to pack them in your summer vacation suitcase.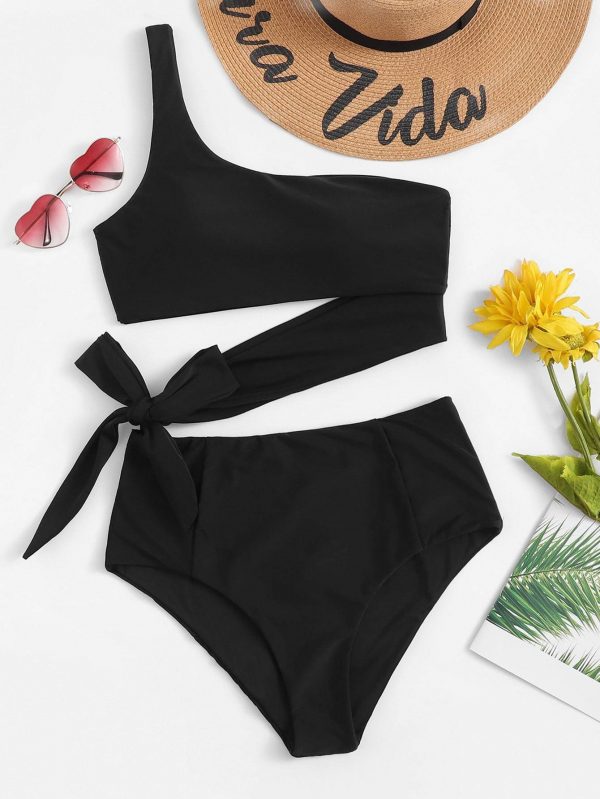 source
Pastels
Pastels are definitely the biggest hit for the warmer season like spring and summer. The spring 2021 season was marked by many collections colored in pastels.  And, everybody loved the neutral pastel palette, which made the swimwear designers want to experiment with these timeless shades for summer 2021. That is why we can see pastel swimwear collections filling the covers of fashion magazines as well as the wardrobes of modern women. The best about them is that pastels are flattering on all skin types, so you can't be wrong with them ever.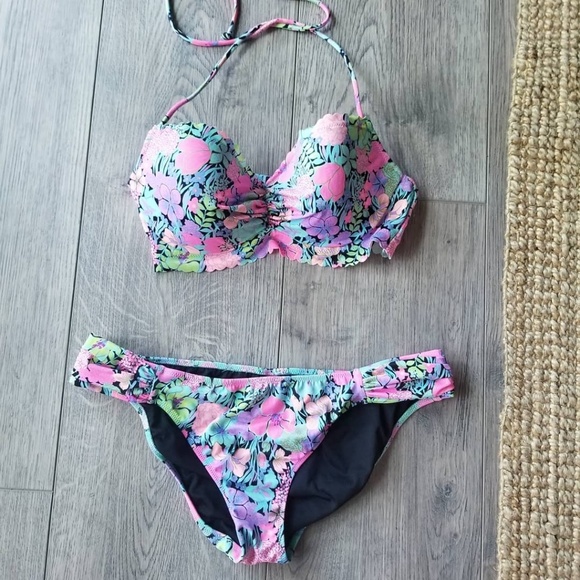 source
Soft-to-touch fabrics
Because of the coronavirus pandemic, we had to spend the whole of 2020 staying at home. Having to spend the year dressed in cozy loungewear made us respect comfort more than ever before. That is why comfort is present in the swimwear trends 2021. The newest collections are all about textures. If you want to stay trendy and comfortable on the beach this season, opt for soft fabrics. Choose a retro square neckline one-piece or a bandeau bikini for a statement look.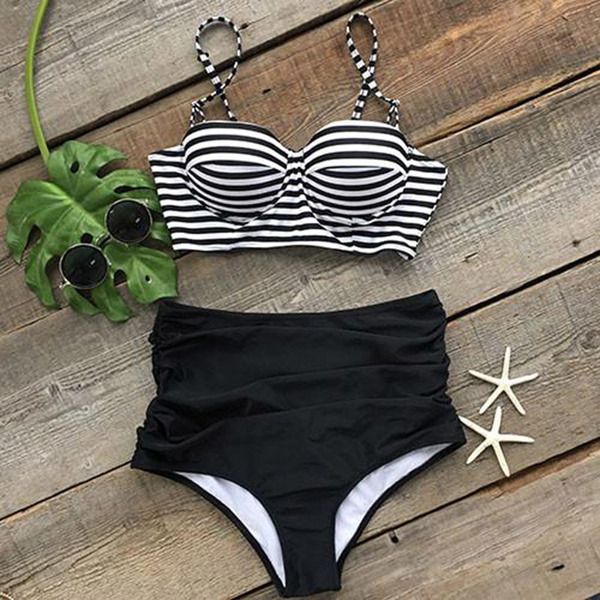 source
The minimalist's triangle
Eccentric prints are always fun. But, summer 2021 is all about the beauty of the basics.  And, there is nothing boring about basics. A perfectly designed triangle bikini is among the biggest swimwear trends this year. Do you know what the best part about a simple silhouette is? The fact that you can combine them with different accessories and create stunning beach outfits.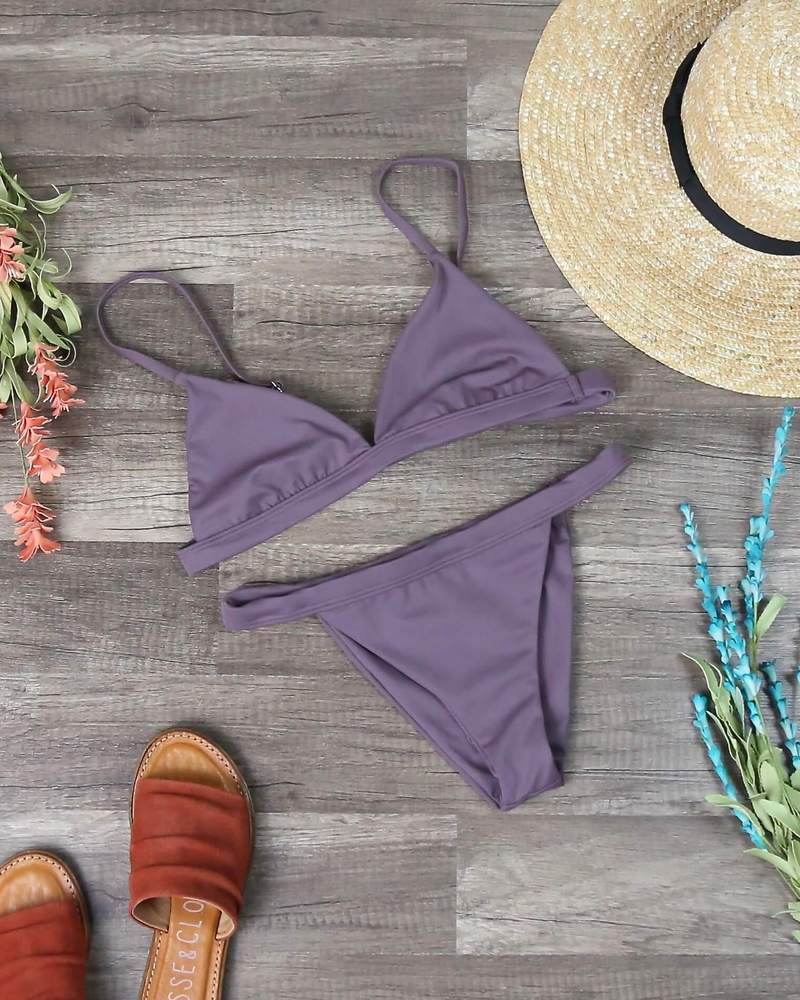 source
The multipurpose top
Many women adore buying pieces that are multi-use in their wardrobe. Swimwear top is not the exception. This summer the multipurpose top is a total hit. Women tend to buy swimsuit tops that go beyond just swimwear use.  The newest collection is full of tops that you can combine even out of the beach.The 8o's fashion turns back to the scene. The 80's cheeky-hip-styled swimwear is back again and this time is going to stay for longer. Women that are ready to show off more skin will definitely adore them. Thong's bottoms have become very popular even among women that have traditionally been more conservative with showing their body.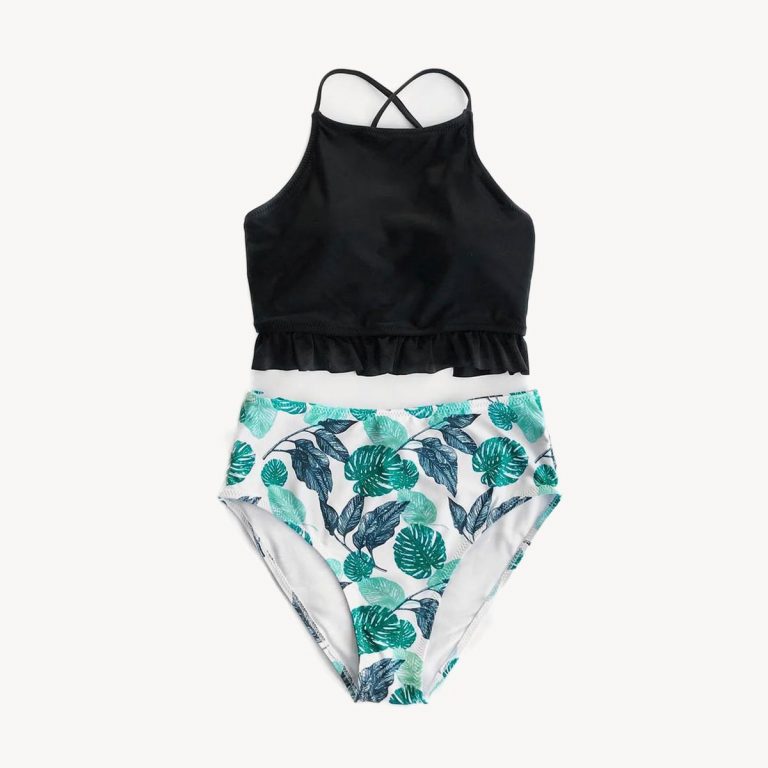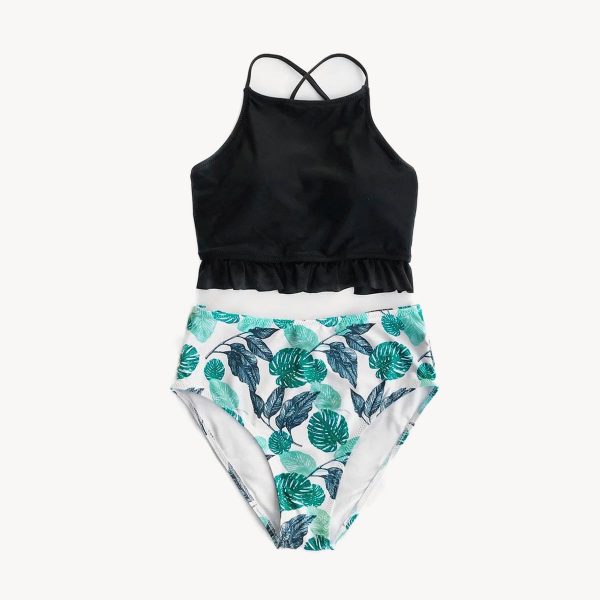 source